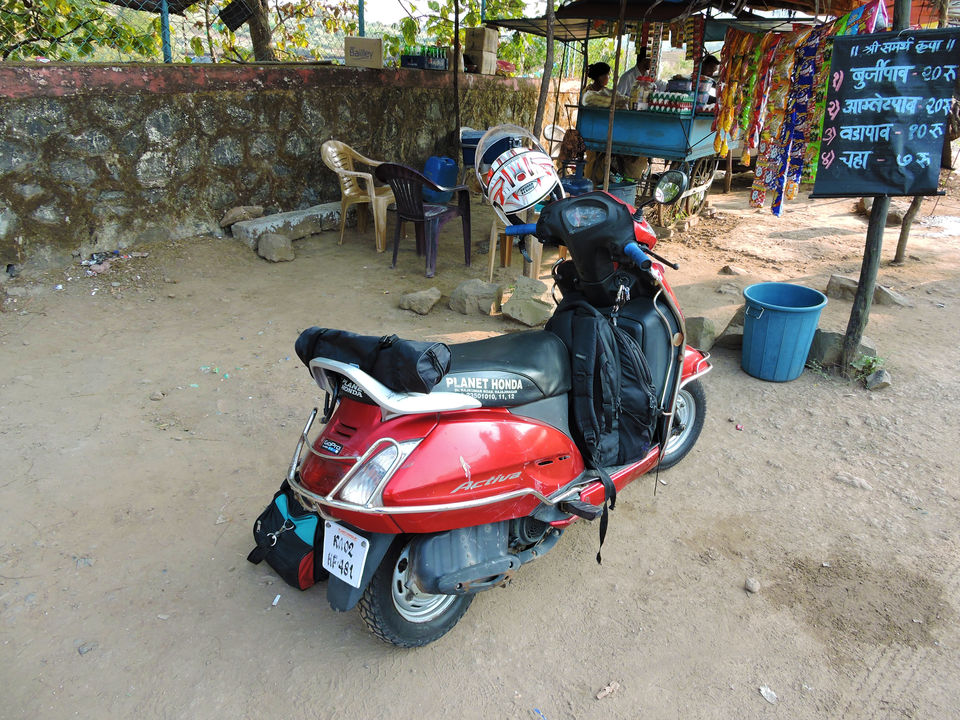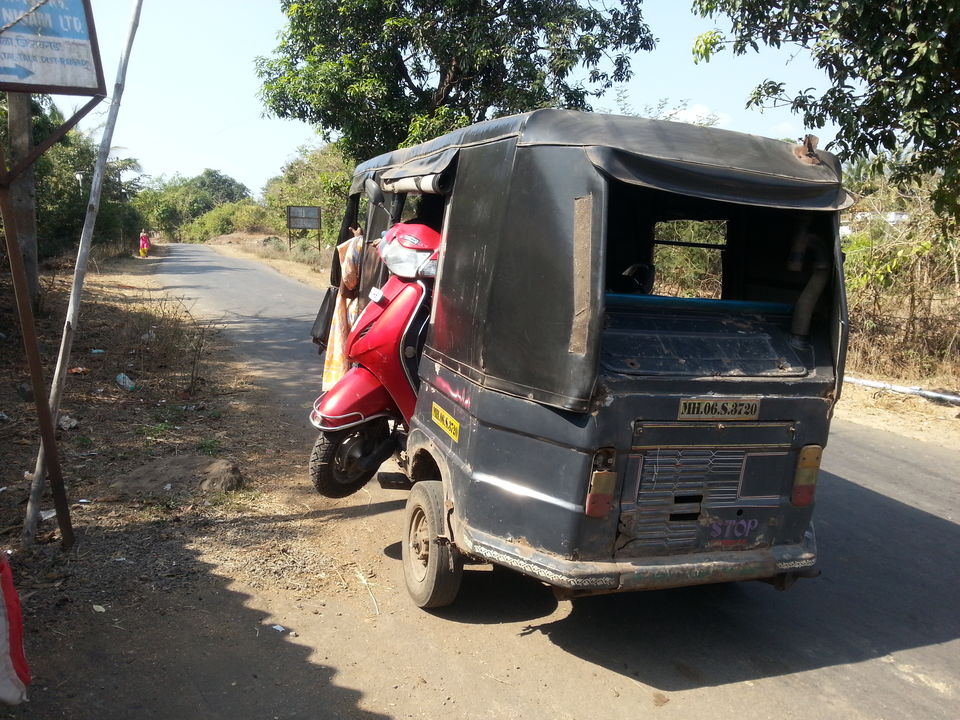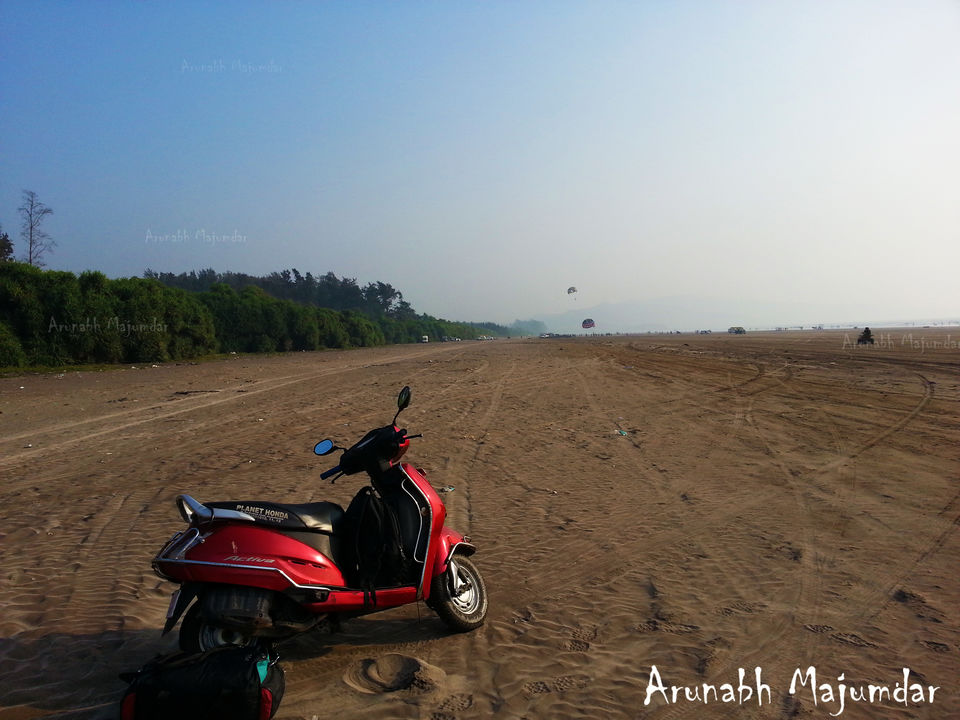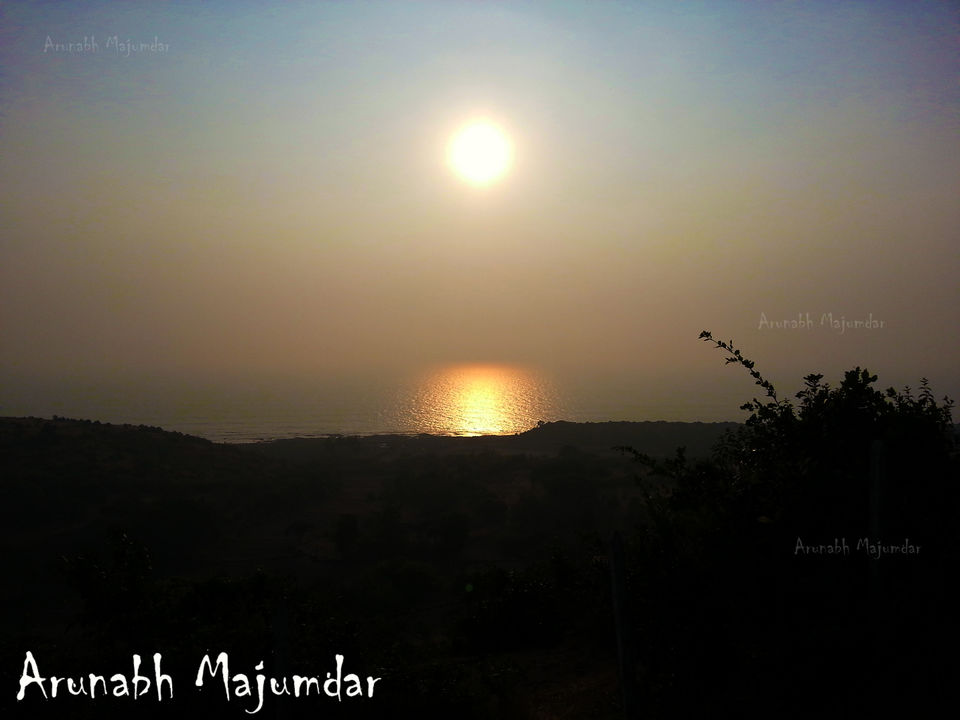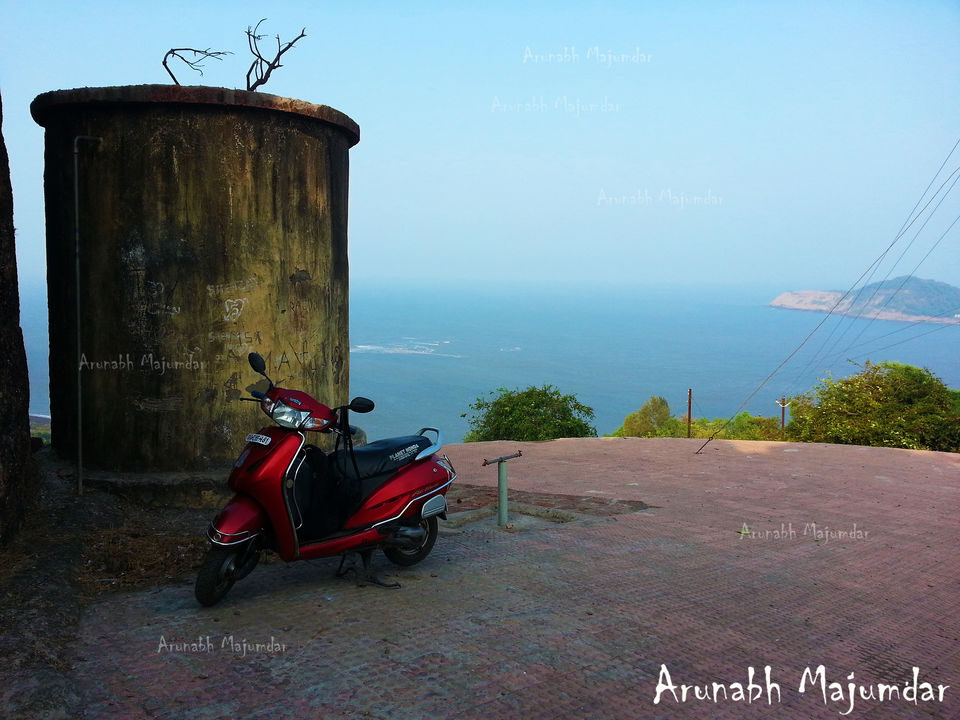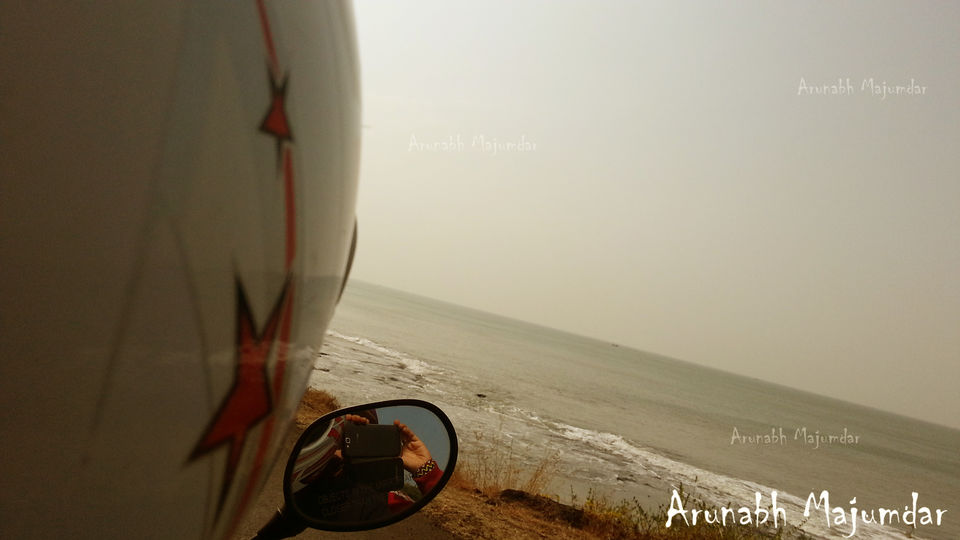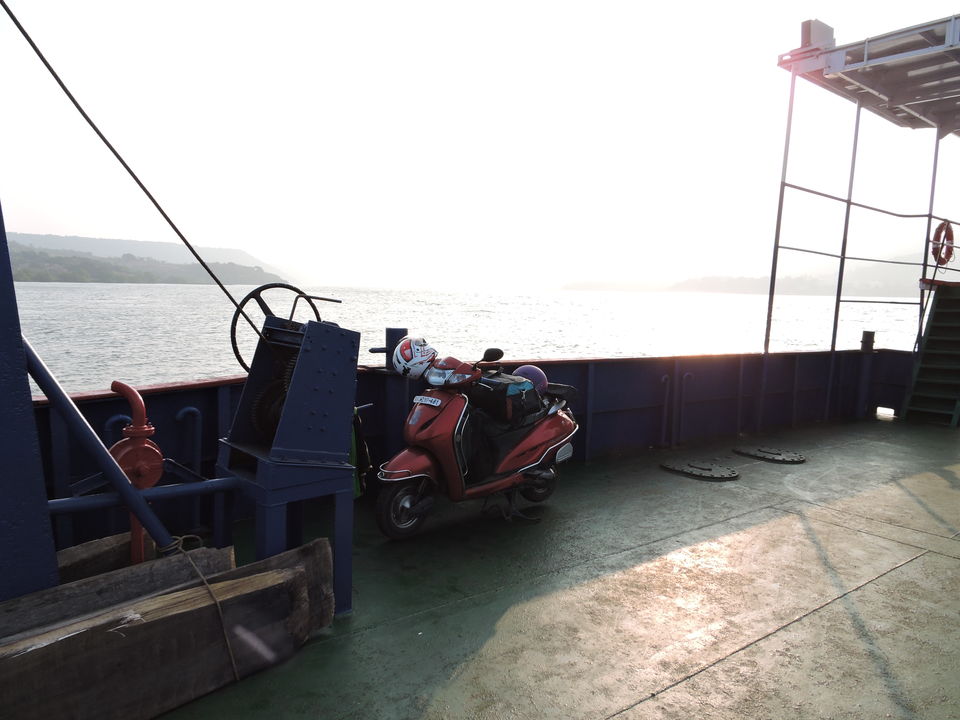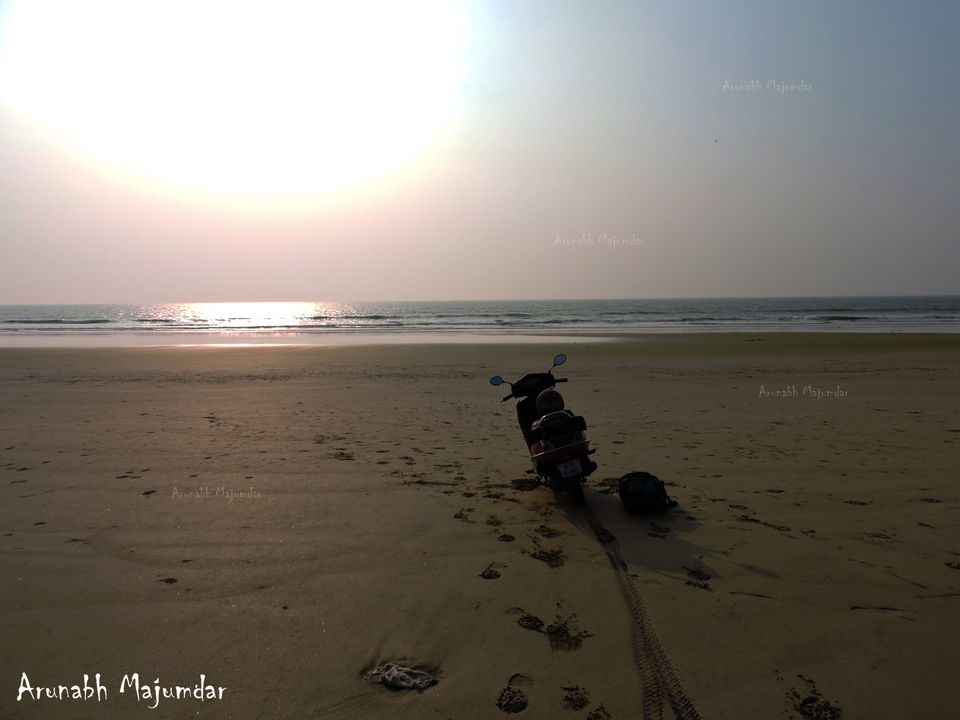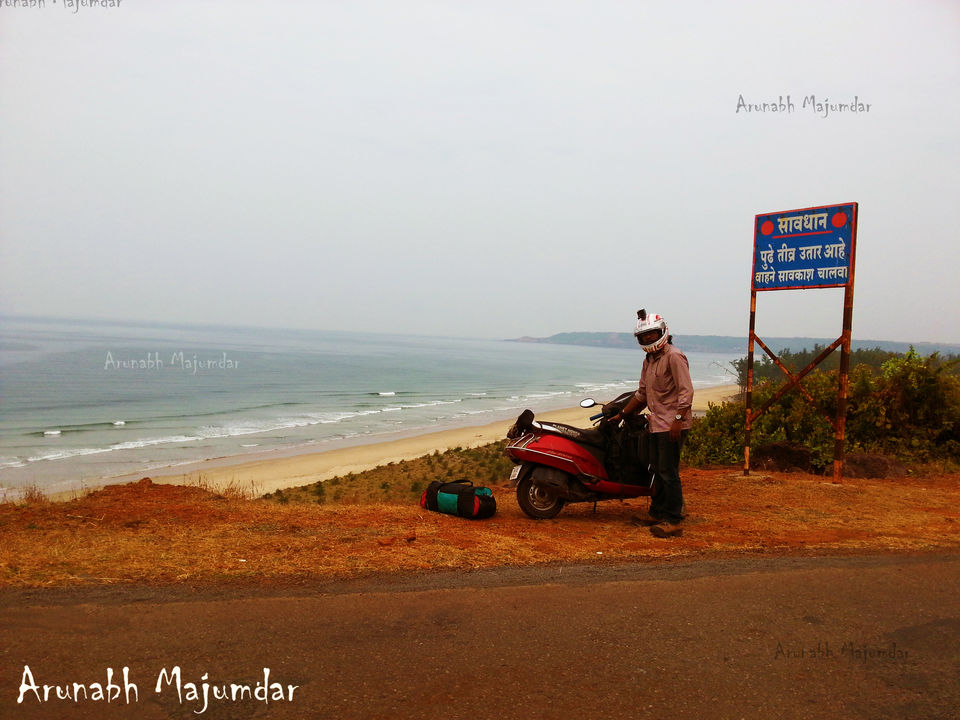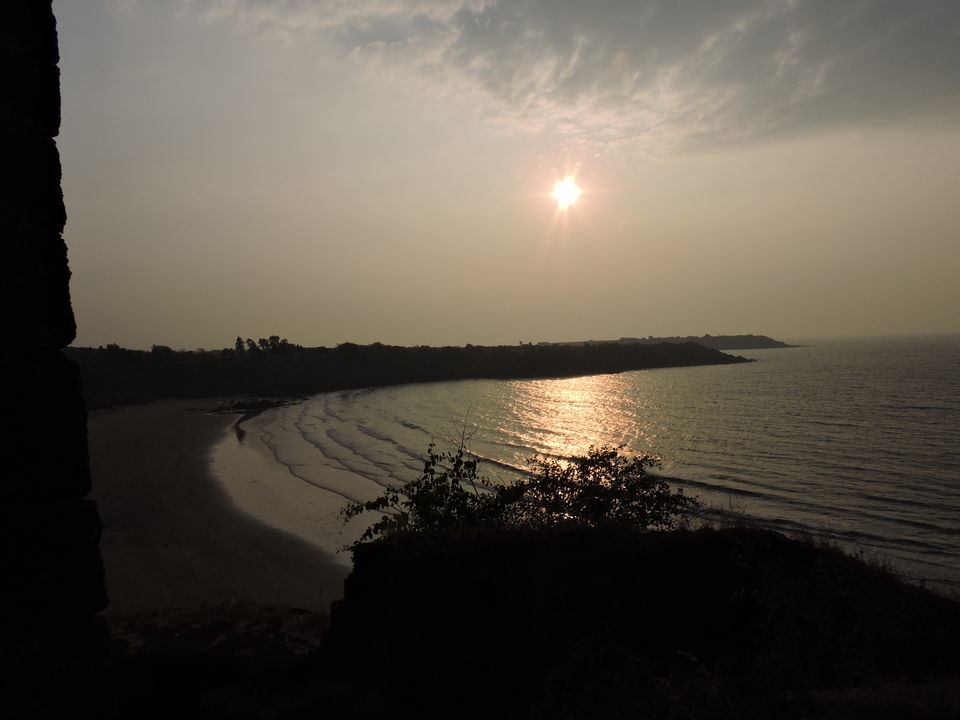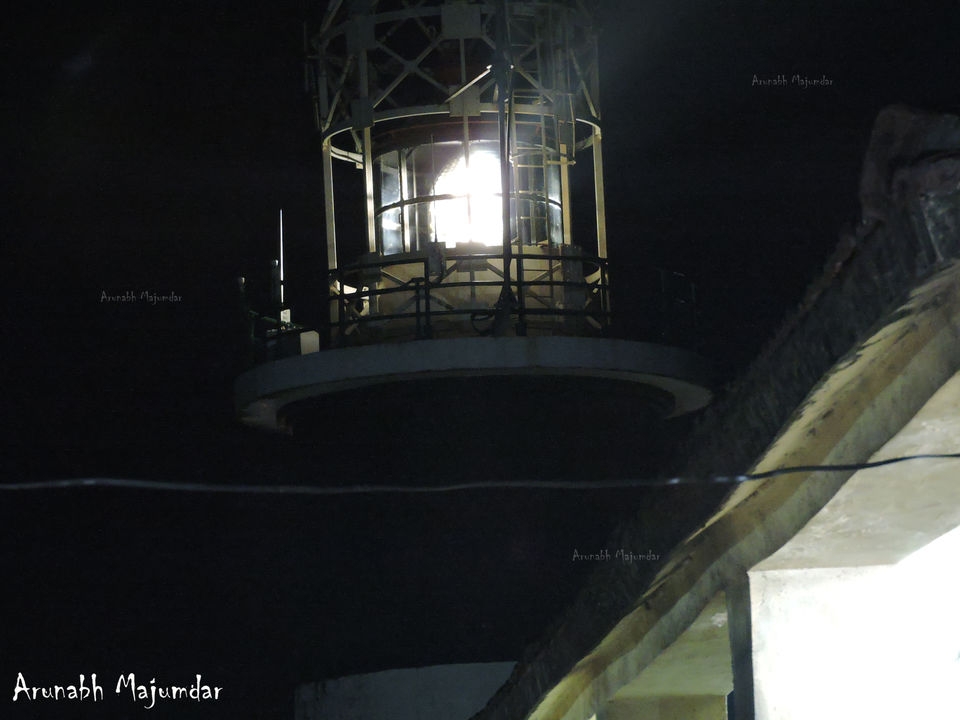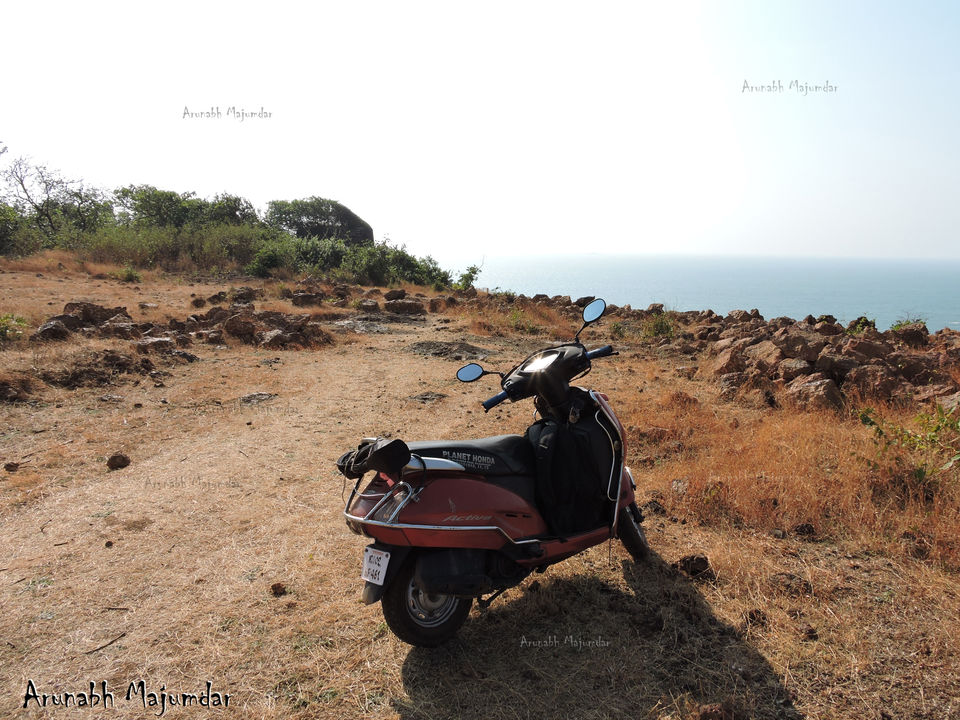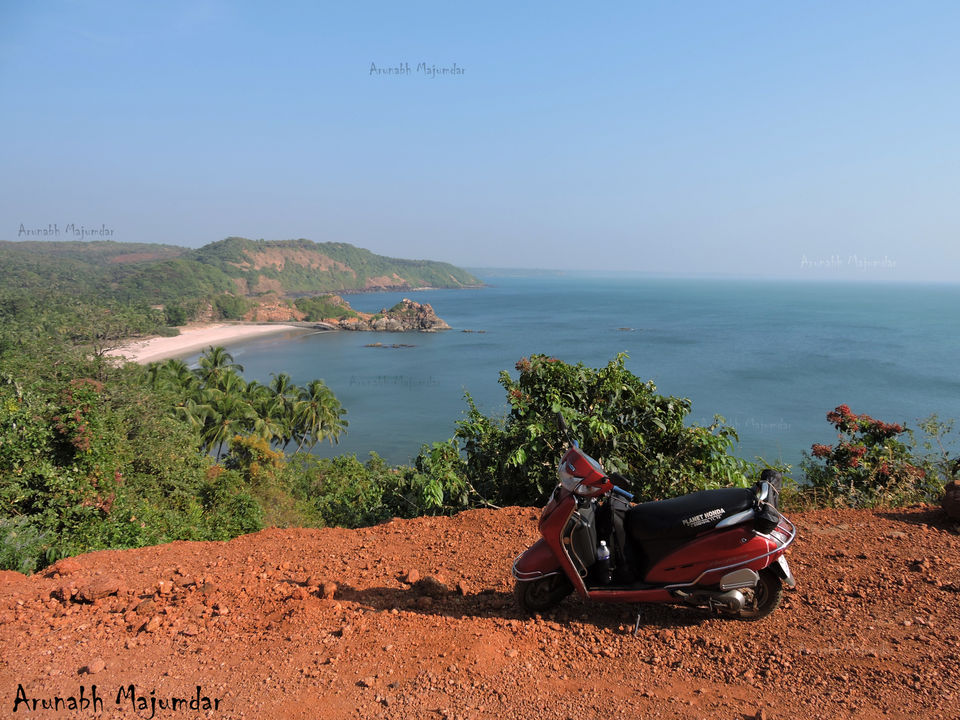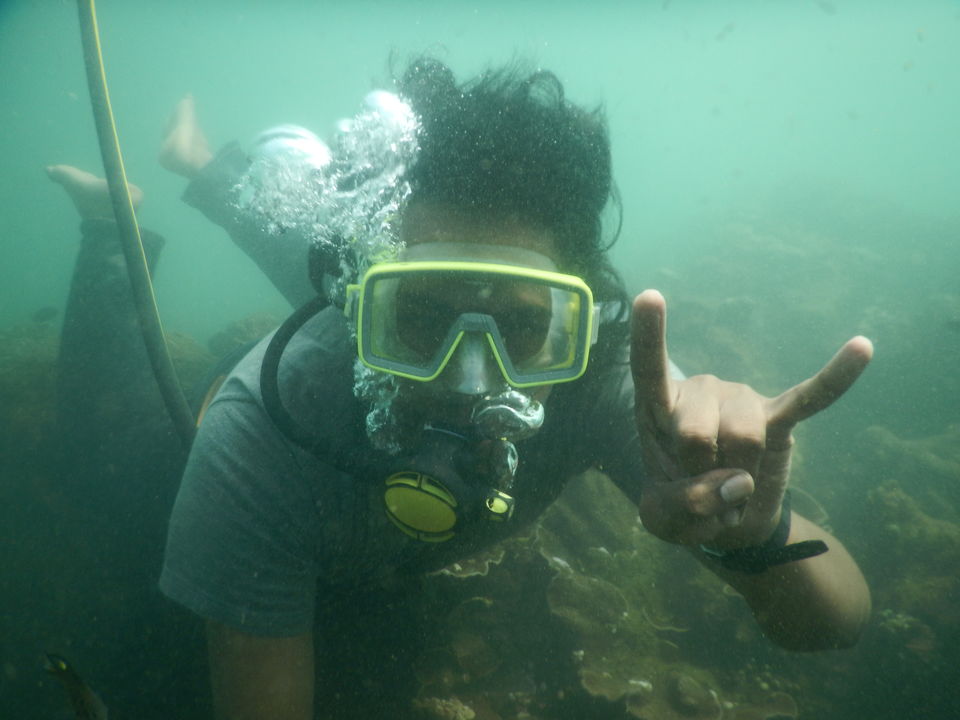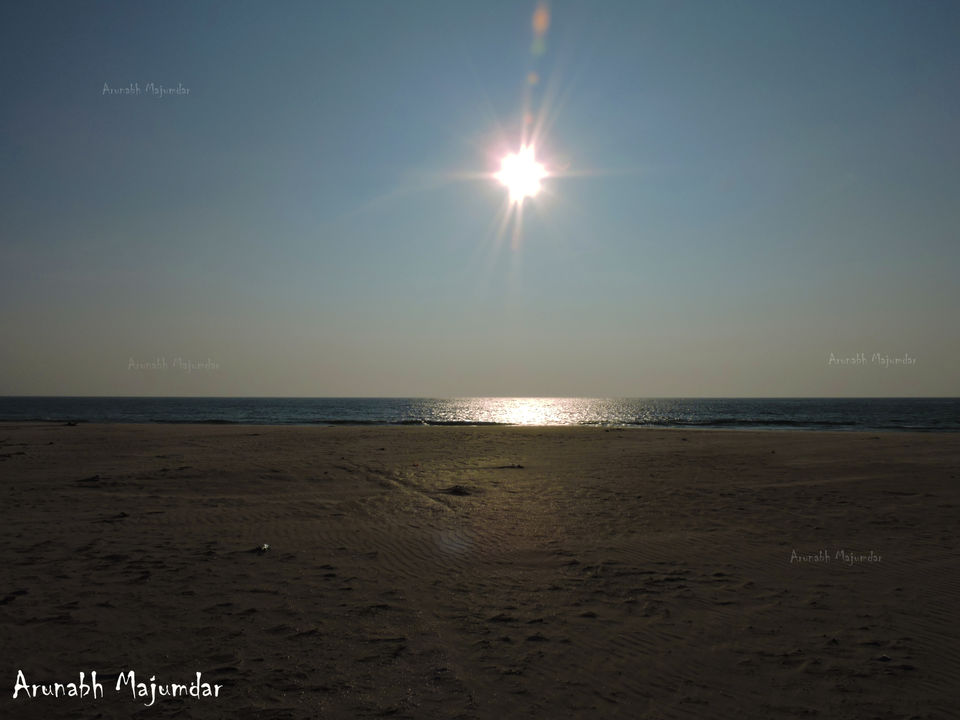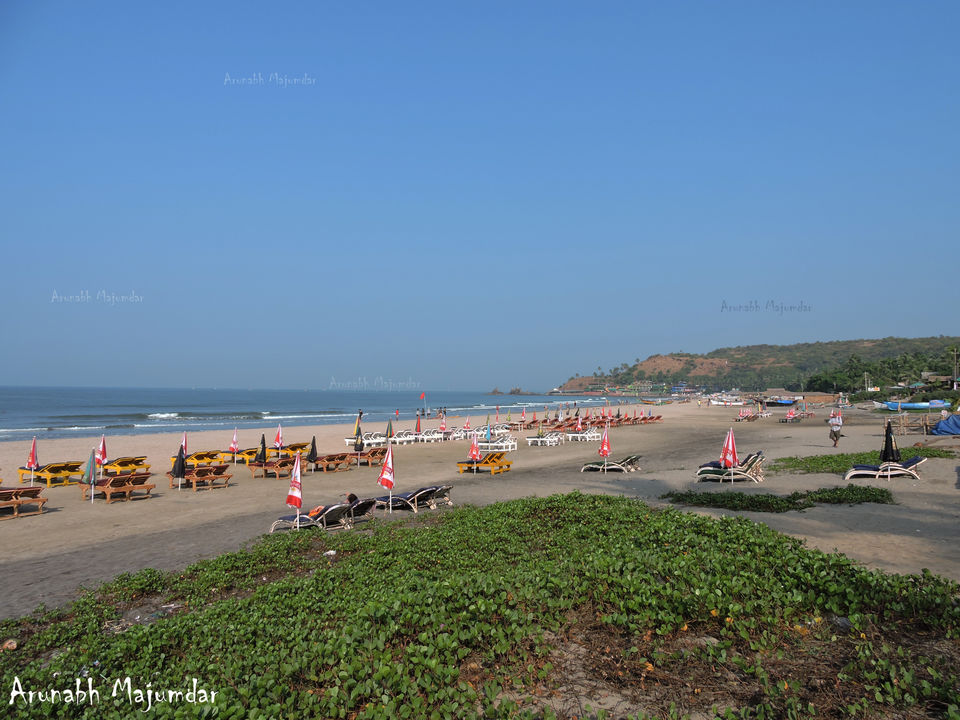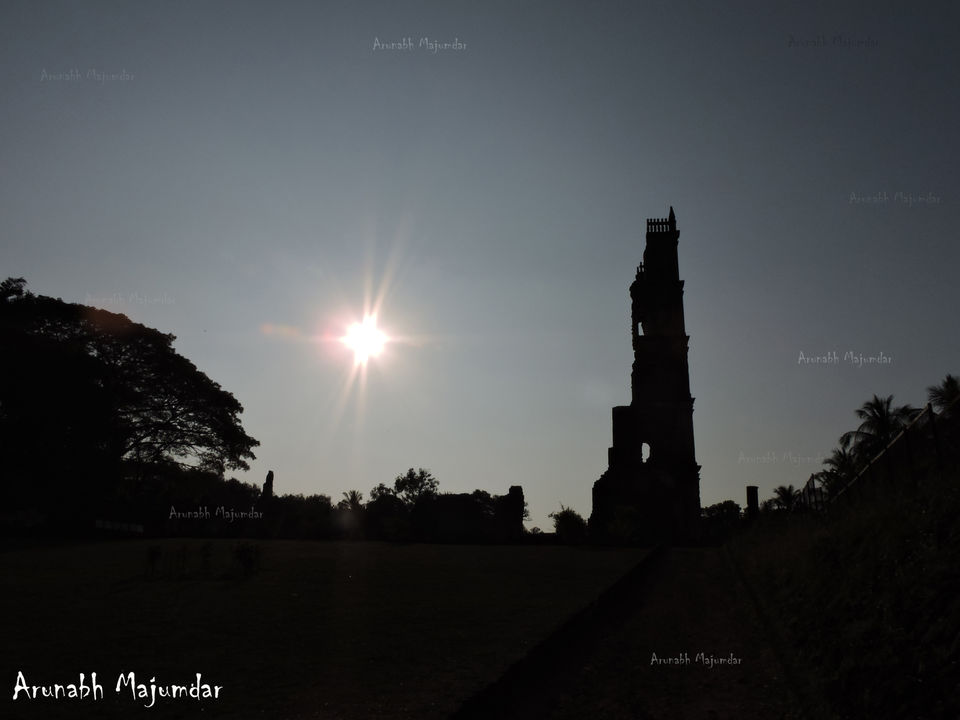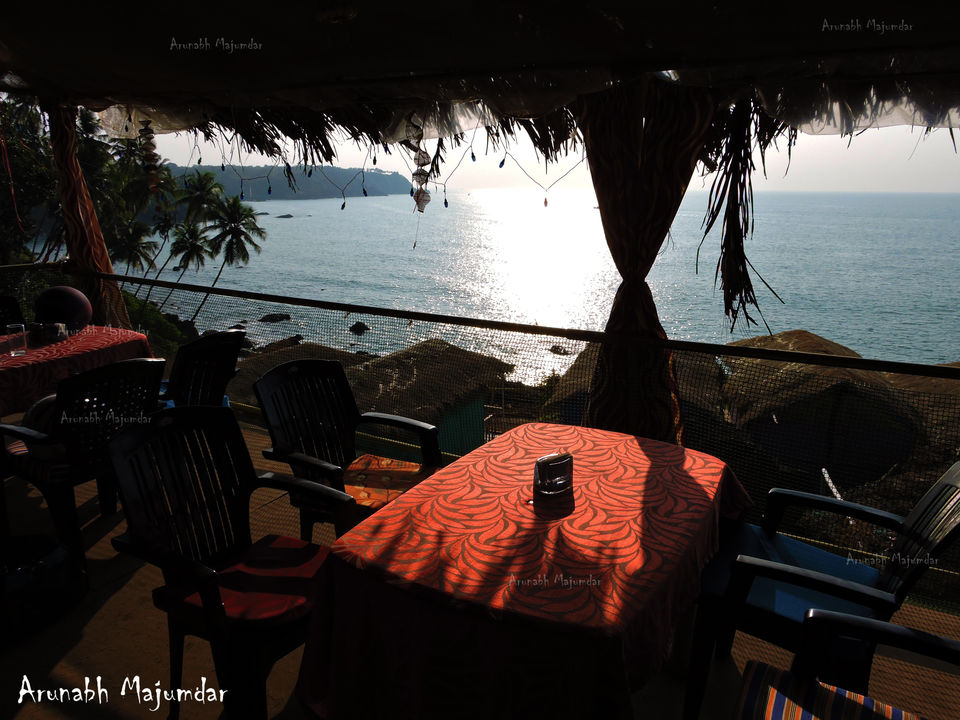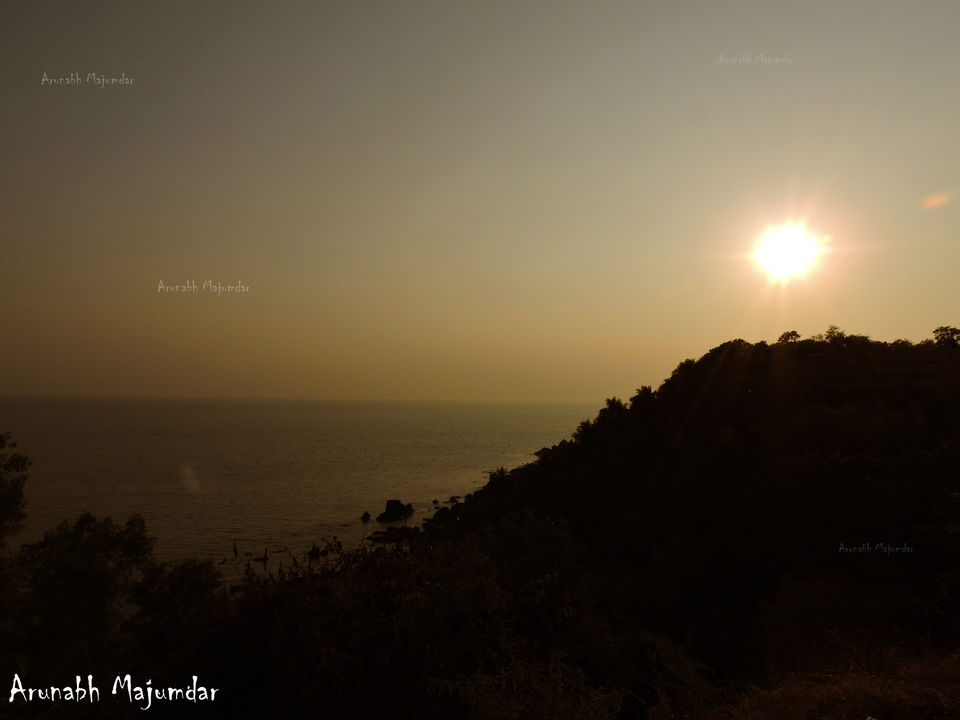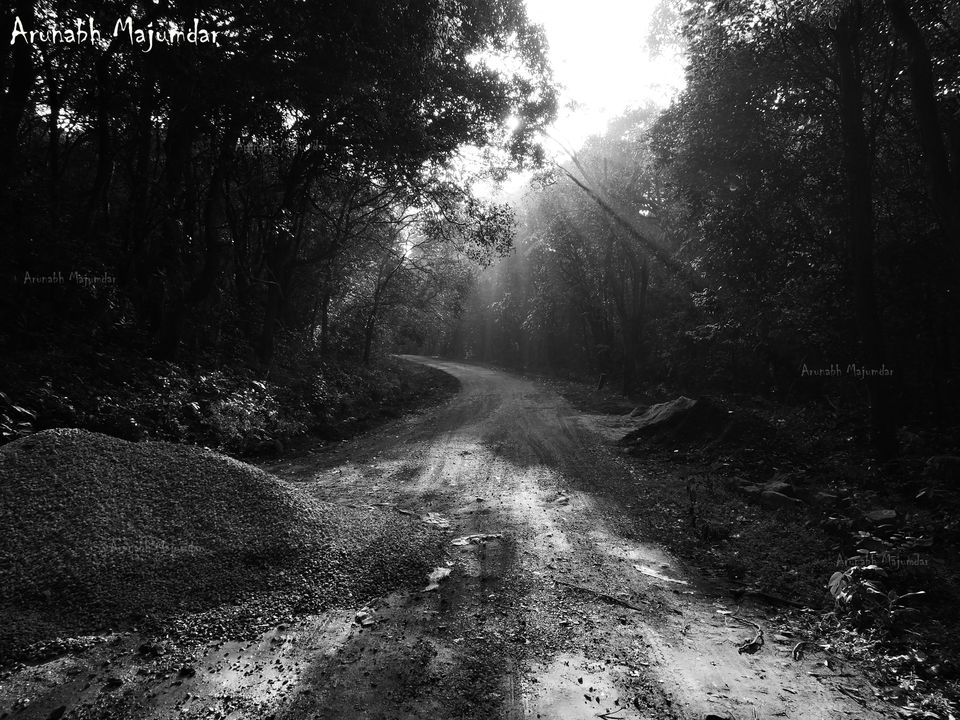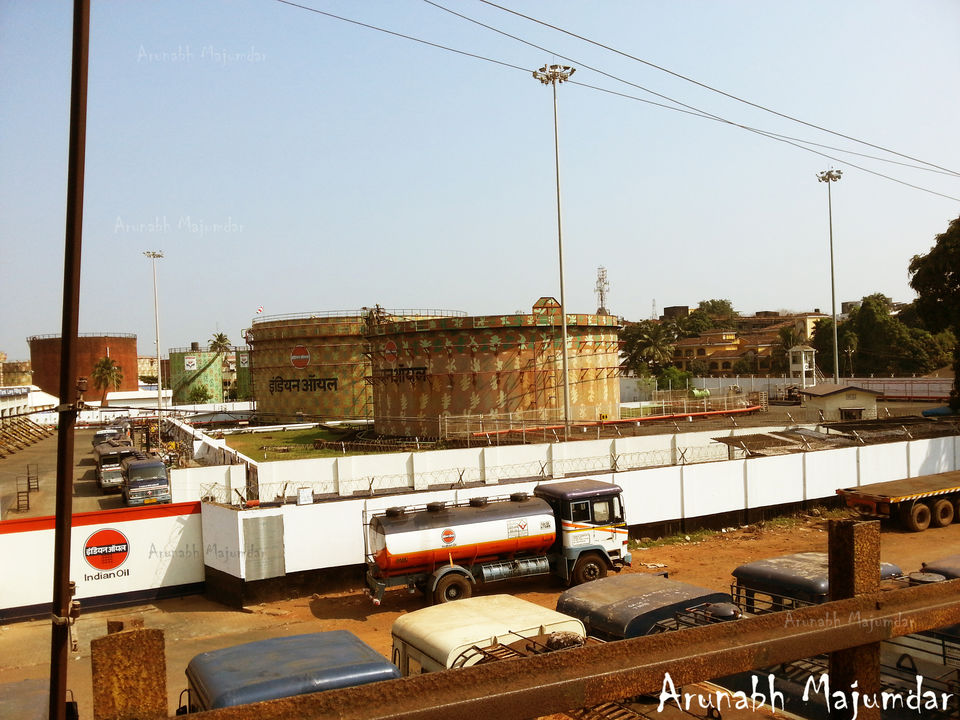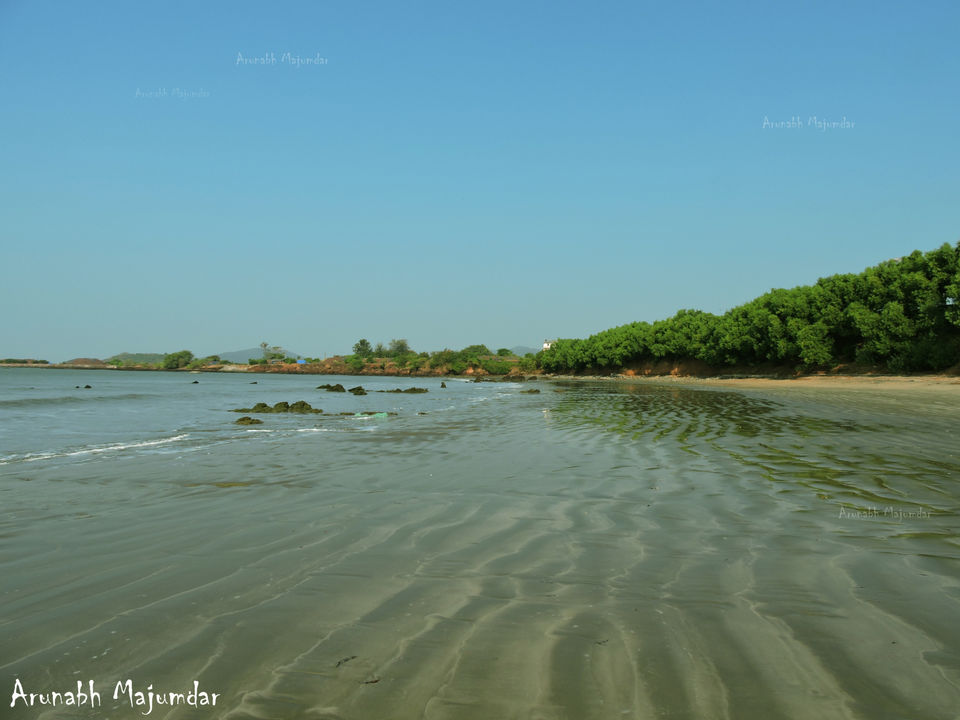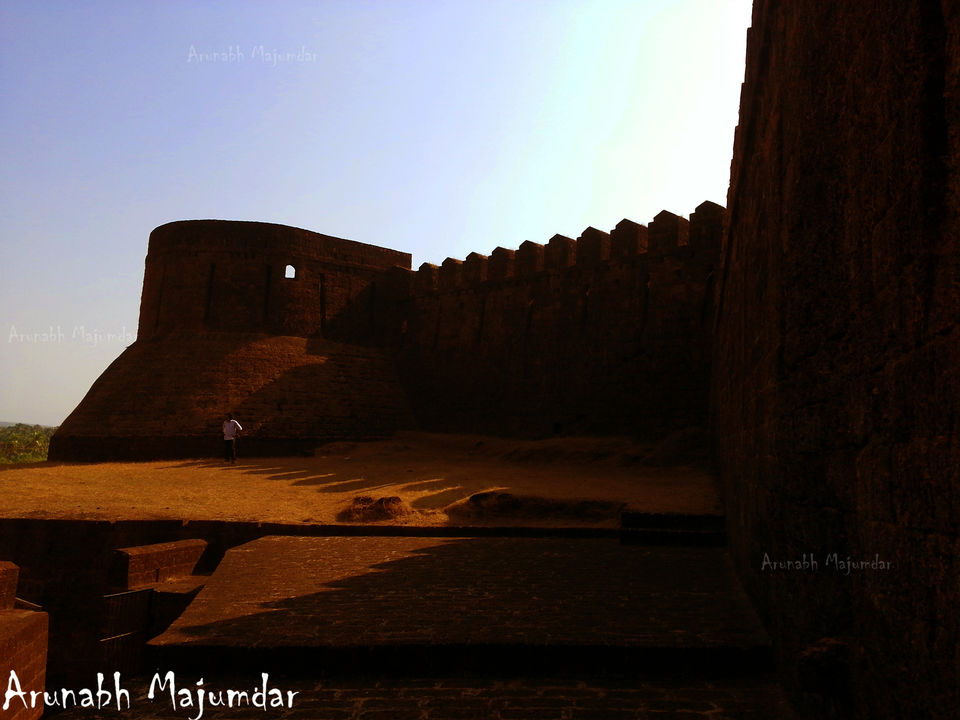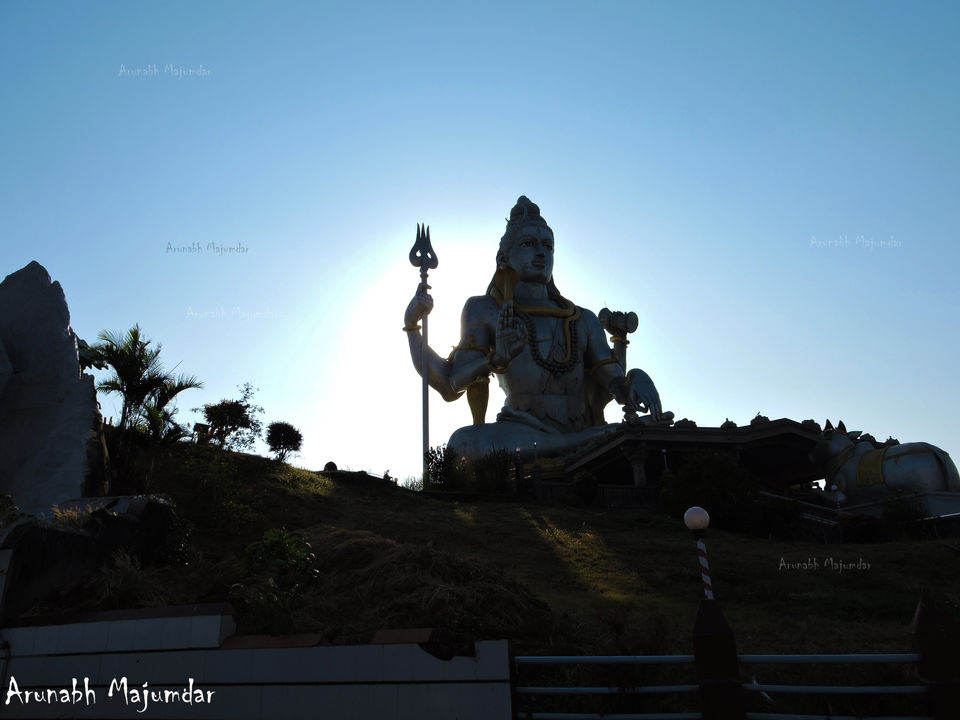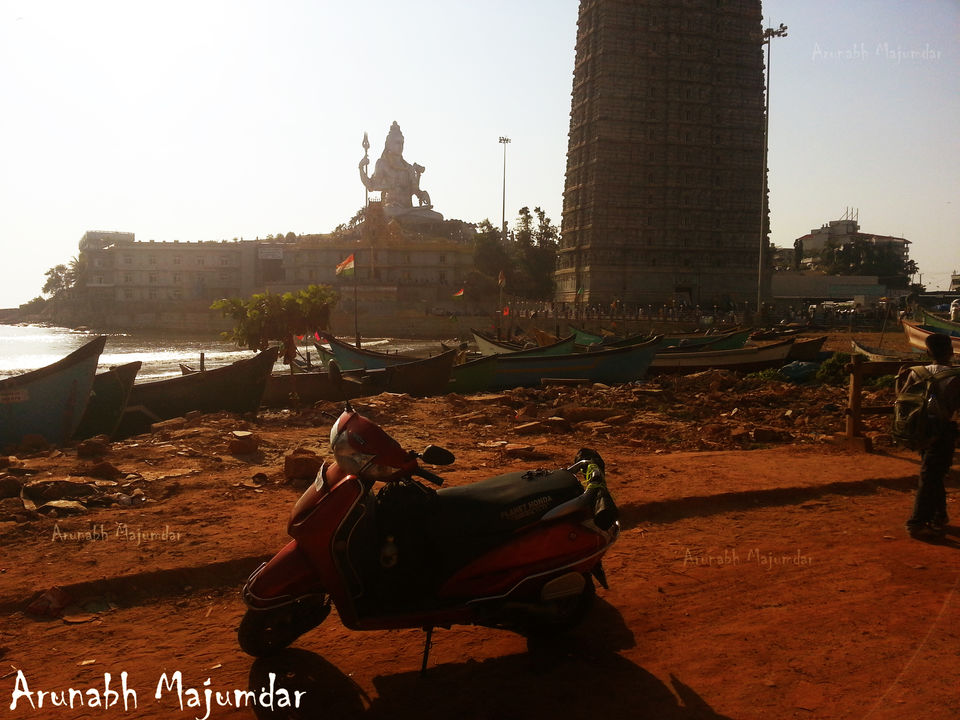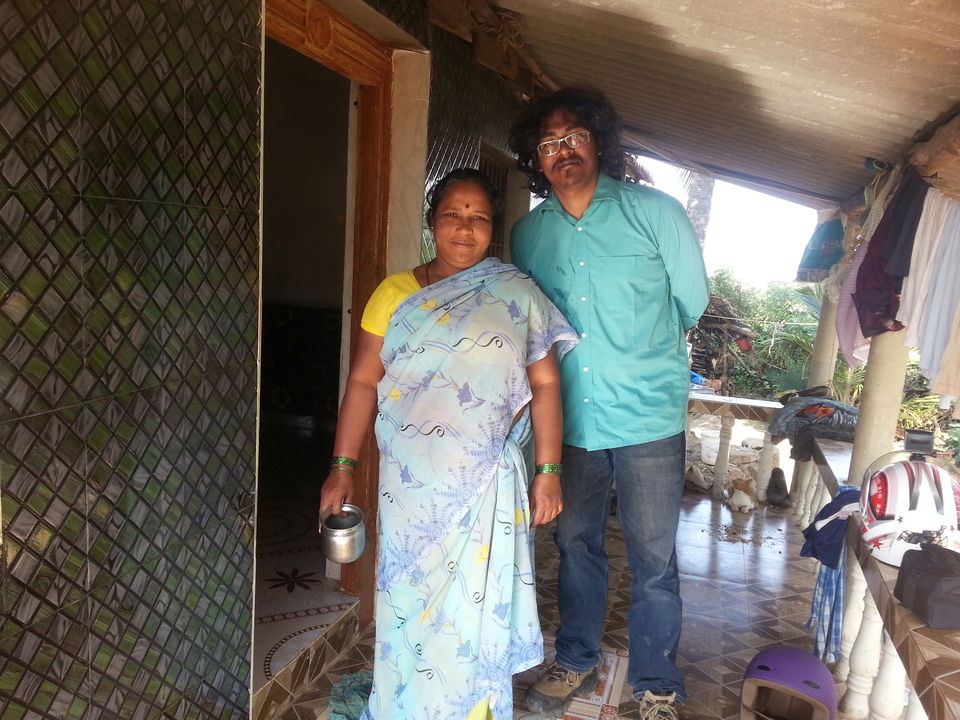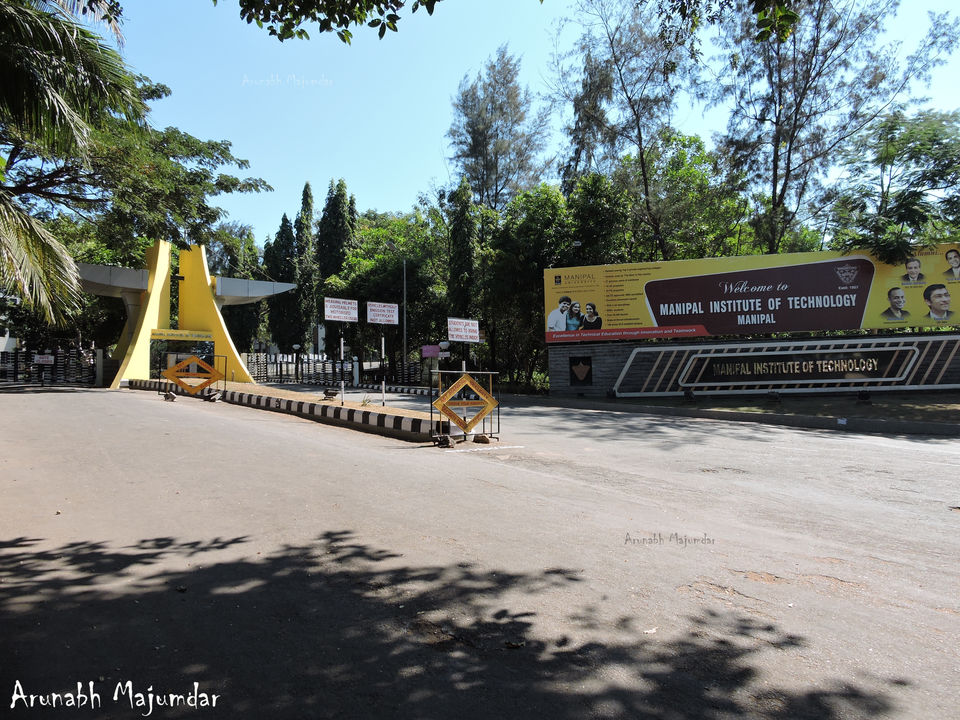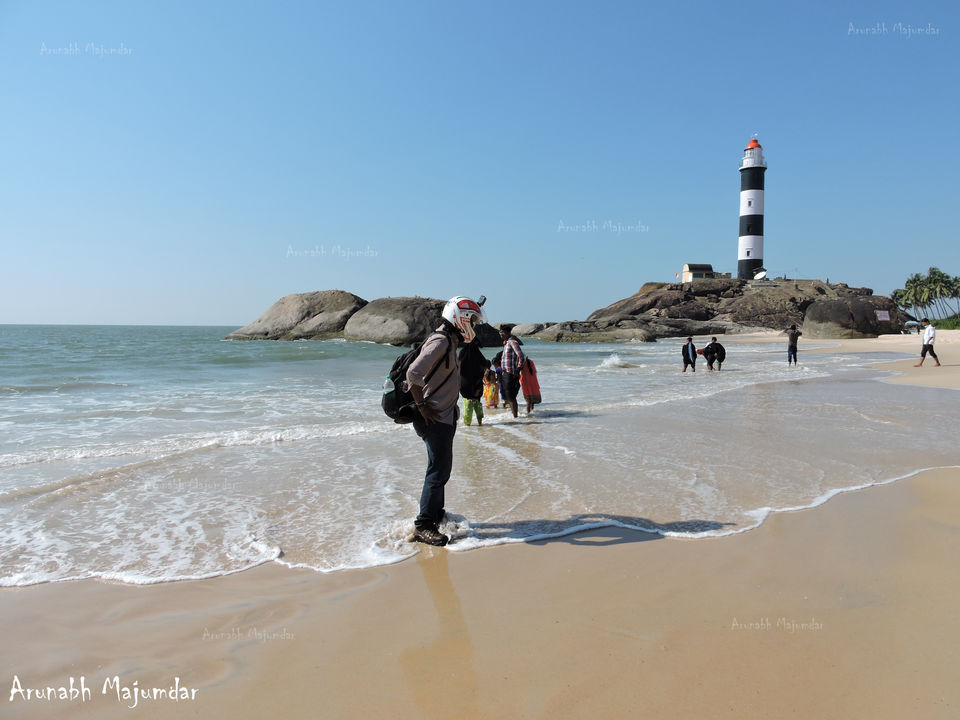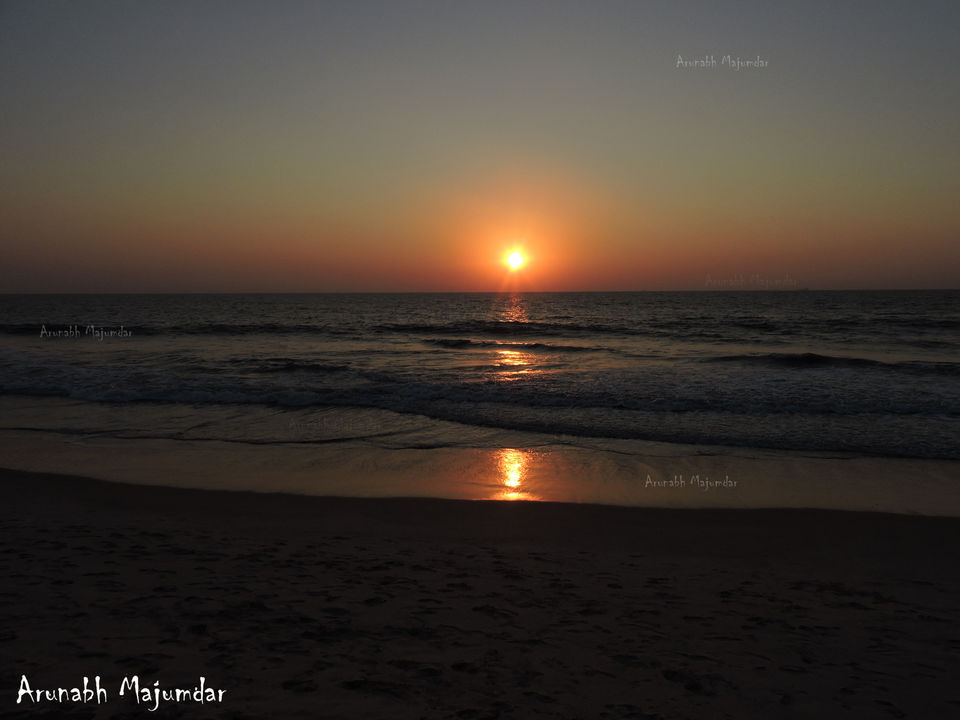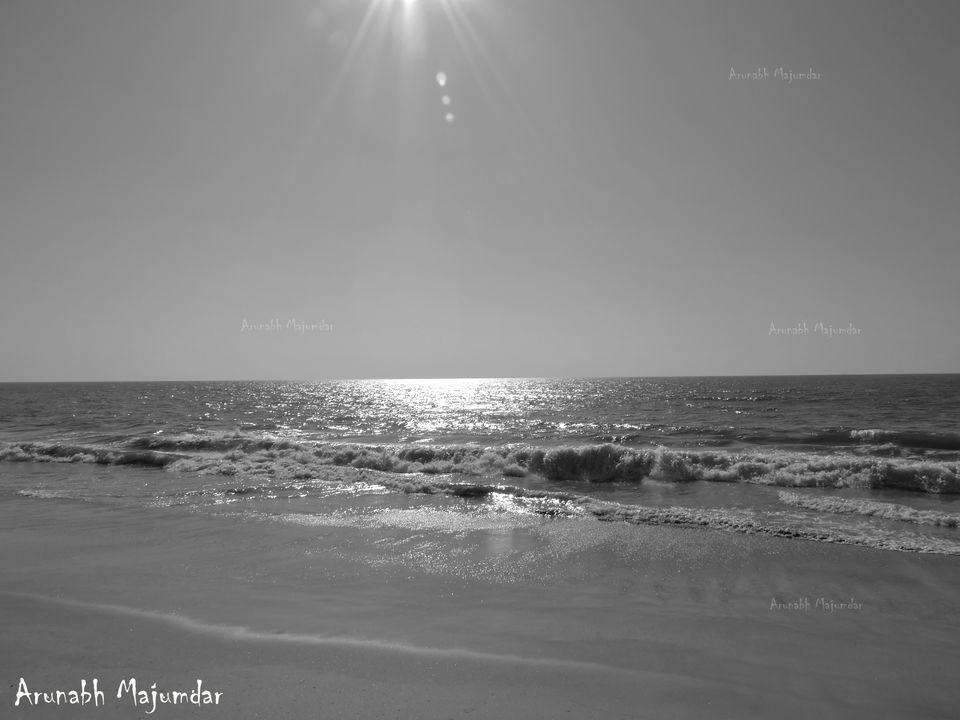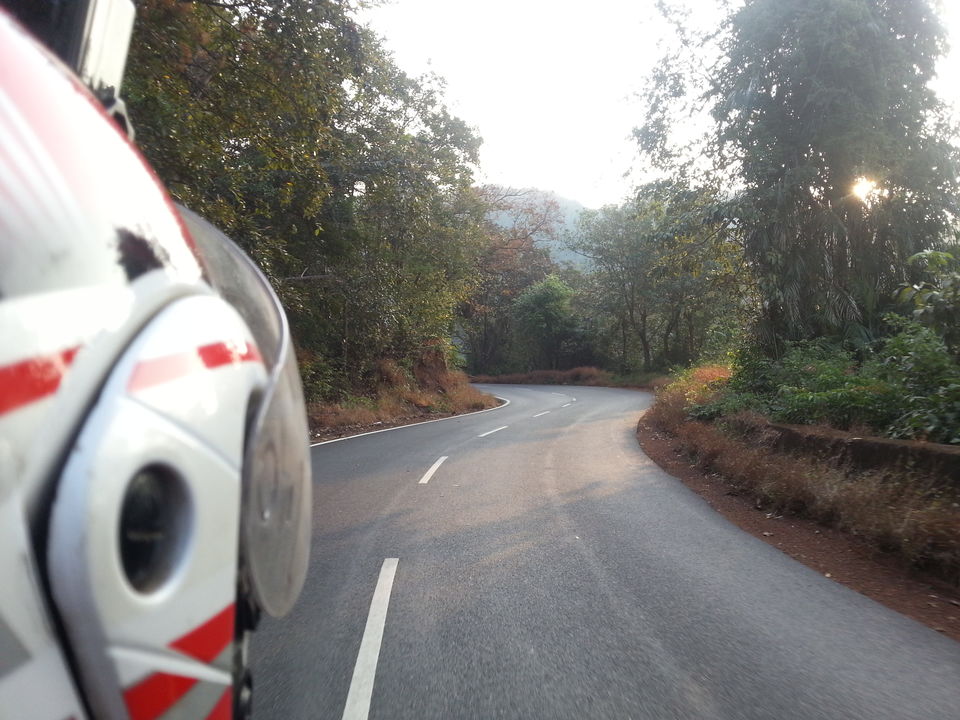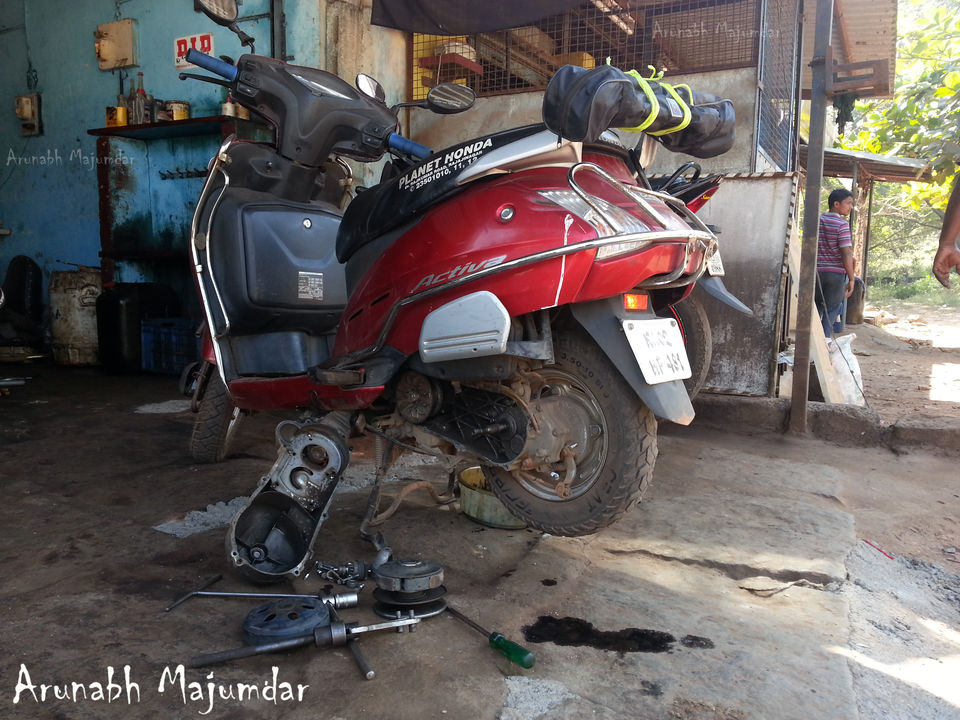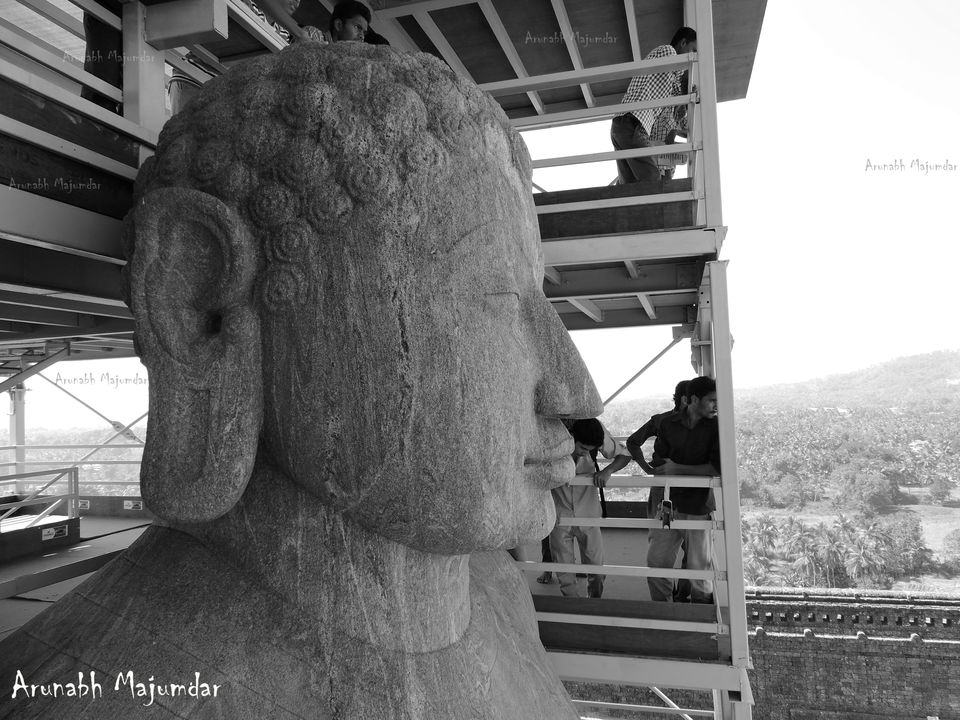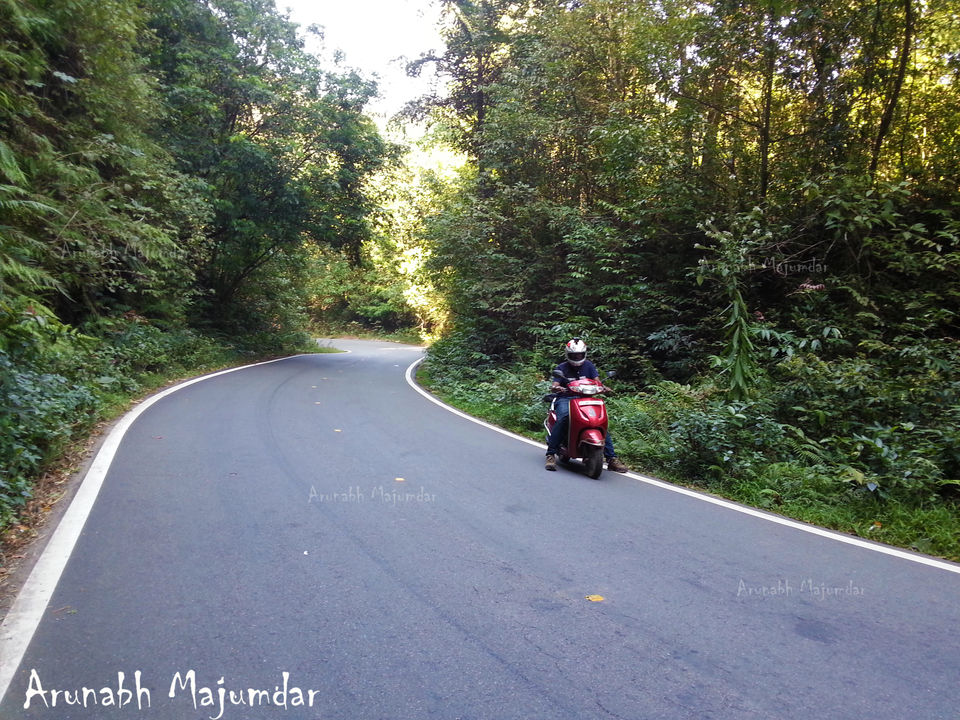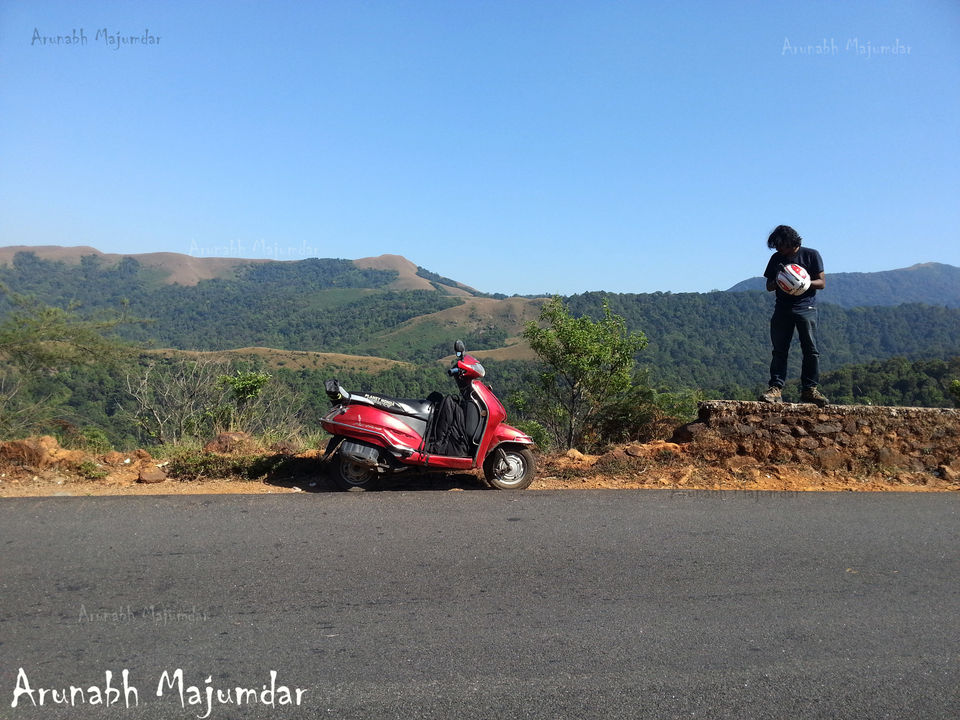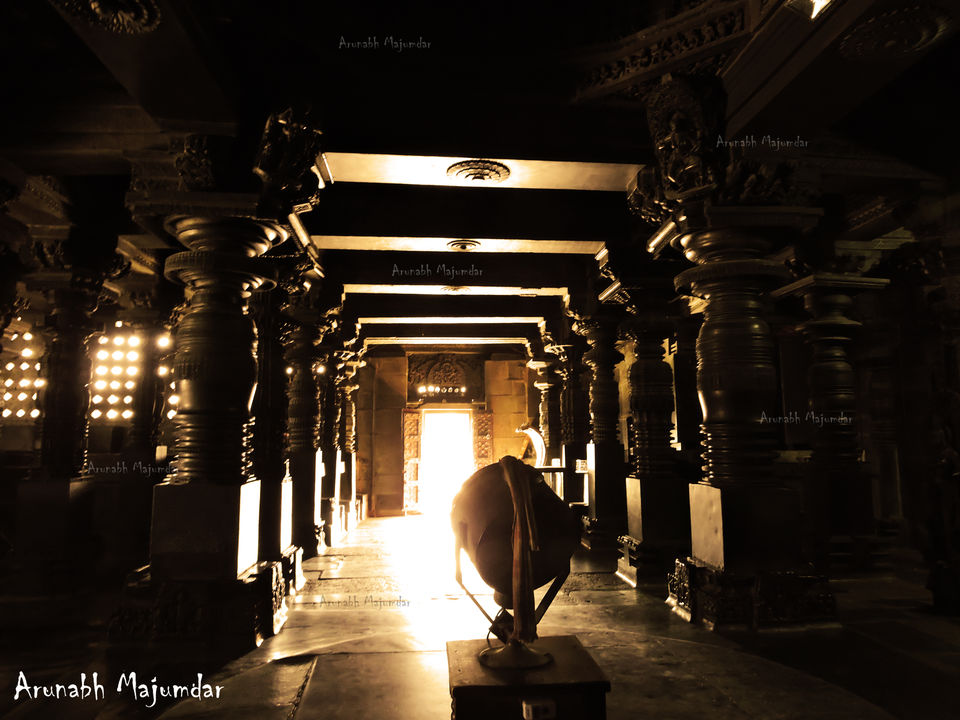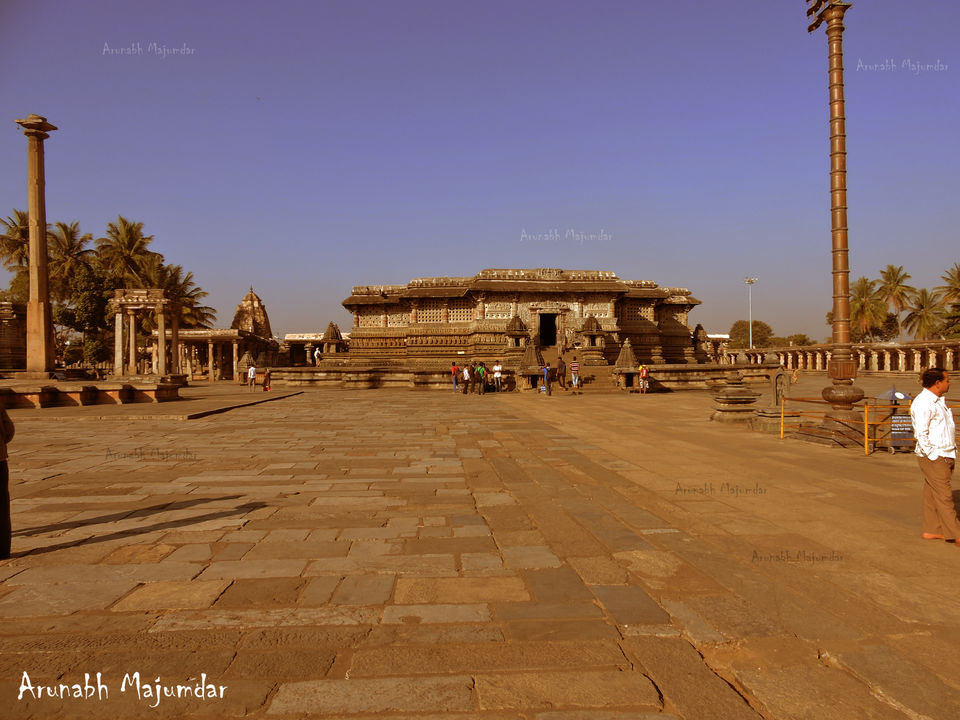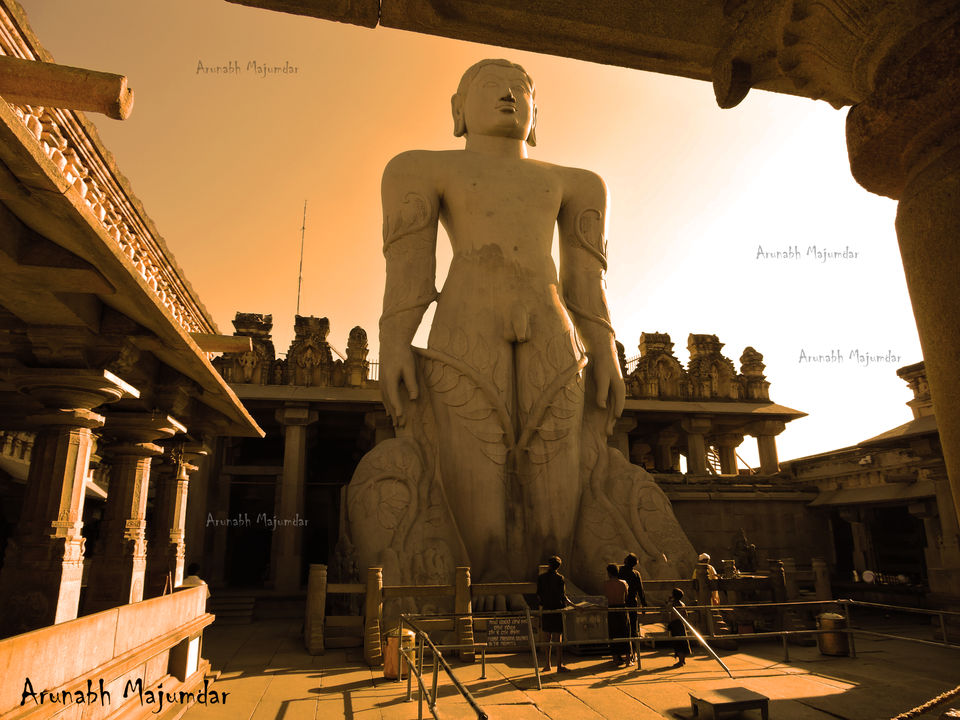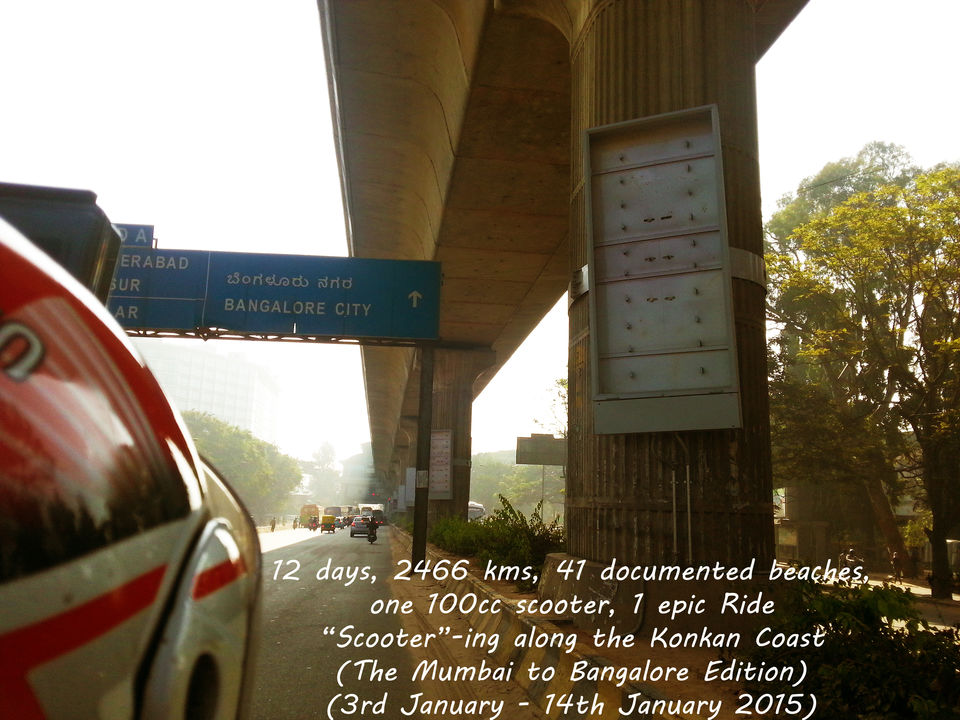 A 12 day - 2,466 km journey on a 110 cc Honda Activa across the Konkan Coastline
Yup! The idea is to cover the entire coastline of India, from Gujarat all the way down to Kanyakumari and back up to West Bengal. The challenge was to do it in a bike. Google maps proved futile and revealing at the same time. Futile – Because the country has a huge coastline and trying to cover all the beaches enroute would be foolish and impossible. In a country where a distance of every 2 kms means a new village – the same beach, with a different name! Revealing – because common sense kicked in and I realized it would be arduous to do it in one go. Might have to break up the 7500 km long coastline to sizeable pieces. Not to mention the fact the some parts of this 7500 kms do not have motorable roads.
After hours of the researching Google maps on the beaches enroute, I finally decided to do the first stretch (Mumbai – to – Mangalore): a distance of more than 1000 kms and since I would be following the coastline and not the NH the distance was to get more. I was graduating from Mumbai and was heading to Bangalore to my parents and what better an occasion but to ride all the way! (Without my parents knowledge obviously). A distance of close to 1500 kms would not have been a big deal maybe on a bullet, but since all I had was my trusty red 110cc Honda Activa, I threw caution to the winds and took the plunge. And boy, I wasn't disappointed. Kaushani, an incautious wanderlust like me decided to join in. Considering we have covered over a 100 beaches enroute recounting each and every one of the details of this ride will be a very long read. (There is a super-detailed edition on my blog motornomad.com for interested folks (http://bit.ly/MumbaitoBangalore) , but I will try and restrict this travelogue here to a more humane-sized write-up (with links to the detailed edition). Preliminaries aside, I present to you, "Scooter"-ing along the Konkan coast, The Mumbai to Bangalore Edition – An exhilarating 110 cc ride (109.8 cc actually J) and " 12 days and 2466 kms. Enjoy! (All Go-Pro videos are up on the blog as well)
Day 0: 3rd January 2015 - (Mumbai (Start) – Kihim Beach – Alibaug (Night Halt))
I would be lying if I said, I had a good night's sleep and was up all geared up for the ride. I was hysterical and didn't think the activa would make it beyond 50 kms off Alibaug, let alone Mangalore. Having done the Alibaug – Revdanda – Janjira circuit on my activa before I was confident (See"Scooter"-ing along the Konkan Coast, Edition 1.0/ http://bit.ly/Edition_1), I would at-least get that far.
Left on 3rd January at around 11.30 am and was in Kihim beach by 4.30 pm. This was tourist Season and people swarmed the place. I hadn't been to Kihim before, and was pleasantly surprised with the cobbled road all the way up to the beach and was equally disappointed with being asked to shell out parking fees!
Reached Alibaug at 5.30 pm just in time for the sunset. This was going to be one of the very few sunsets we managed to enjoy over the next 12 days, considering we broke the one and only rule we had set for ourselves: No riding after dark. With fast-depleting resources (read cash) and the haste to find a place to stop for the night (we couldn't just sleep on the roads), all planning and rule-making went out of the window.
The annual festival of the Hazrat Alishah Darbar was on at Alibaug with some exquisite qawwali.
Tucked in at Hotel Meera Madhav for the night (Phone no: 02141 225 280).
Day 1: 4th January 2015 Alibaug (Start) - Revdanda – Kashid – Murud – Janjira – Mandad – Mhasala – Diveagar – Shrivardhan (Night Halt)
Our first day on the road! Having covered the Khokari Tombs before, we headed to Janjira.
Random tip: The activa has really small wheels: more number of rotations compared to a bike wheel; more rotations equals more bearing wear and tear and the wheels heats up much quicker compared to a bike. This came as a complete surprise as the activa had its first (and the only one for the whole trip) puncture at Mandad: about 20 kms from Tala. Having a puncture in the middle of now-where with the nearest town close to 20 kms away isn't something new. Transporting the activa on an auto-rickshaw to Tala is most definitely pristine.
The Diveagar beach is popular. Beautiful. And had parasailing. Shrivardhan is a quaint little town with a beautiful beach, less people and some very expensive resorts. Hotel Sagar Darshan (+91 9850018213). Very good hotel, reasonably priced.
Day 2: 5th January 2015; Shrivardhan(Start) – Harihareshwar – Bankot- Himmatgad Fort – Mandavali – Kelshi – Padarle – Anjarle – Harnai – Suvarnadurg – Dapoli – Ladhgar - Kalthare – Bhiv Bunder - Dabhole – Anjanwel – Guhaghar – Jaigad (Night Halt)
An extremely long day. Left a bit early, to Harihareshwar: Harihareshwar marked my first tryst with the estuary ferry crossings. Suvarnadurg shipping and marine services pvt ltd turned out to be pleasantly one of the most memorable ferry crossings on the trip. Ferries plied between Bangmandla (Harihareshwar) and Veshvi - Bankot every half-hour carrying everything from cycles to a Small truck! Post a few quizzical looks and Rs 50 later, the ferry dropped us at Bankot. Once you get down from the ferry, the road keeps climbing and Himmatgad is an inconspicuous fort with a broken sign on your right (pretty easy to miss).
Himmatgad did not disappoint. It was no well-maintained ASI site and the well inside the fort premises was impossible to go to.
The road after Himmatgad contends for the "Second Most beautiful road on this trip" award. Pradhan Mantri Gram Sadak Yojana – Take a bow!
The next beach was Kelshi: you beauty! When I wrote the "Scooter"-ing along the Konkan coast, Edition 1.0, I was naive enough to think Revdanda beach was one of the most secluded beaches in the country! Revdanda, make way for Kelshi. I rest my case with photographs.
Post a pit stop at Dapoli, we made our way to Ladhgar. Ladhgar beach is tiny. Got lost at Ladhgar again but a few kind souls guided us back onto NH4. Kolthare Beach was next. Followed by our first Cove – Bhiv Bunder. Dabhole was our second ferry for the day. Dabhole to Dhopave. Post getting down ferry 2, we made our way to Guhaghar passing Ratnagiri Power plant on our right via Anjanwel.
Amidst the rapidly setting sun made our way to Tavsal. We hit Tavsal at 715 pm and made it just in time for the leaving ferry to Jaigad. The ferry from Tavsal to Jaigad was our last ferry for the day. Jaigad has a JSW power plant and the entire city was lit up when we landed. Hotel Jog (+917709334493) turned out to be wise choice.
Day 3: 6th January 2015 (Jaigad (Start – Jaigad fort – Nandgaon – Ganpati Phule – Ratnagiri - Ganesh Ghule – Ambholgad – Purnagad – Vijaydurg – Devgad (Night halt)
Jaigad has a Jaigad fort. Jaigad fort is 14kms away from a temple town – Ganpati Phule. There is a scenic beach road, Malgund Beach road just before Ganpati Phule. Random Tip: Do not stop at Ganpati Phule if you do not have to.
The road after Ganpati phule is when the real ride for Day 3 started. Elevated and the third instance of the cliff-on left-Sea-on-right scenario. Beautiful. It was amazing to see the beach just after Ganpati Phule deserted. Ganesh Ghule is the next village-beach after Ganpati Phule (Very beautiful – Not to be missed)
Post lunch we headed to Purnagad (Bad road alert). But the visage is brilliant. Random tip: Try catching the fort at around 4 pm. It's a visual you wouldn't forget.
A day of forts, we rode 25 kms (One – way) to get to Vijaydurg fort after crossing the Vaghotan river. Vijaydurg is located at the tip of an island (Bad road alert) 50 kms total ride though it was completely worth it. Devgad was the night halt with a lovely lighthouse (Inside the Devgad fort!) Hotel Diamond (+919421142626) at Devgad.
Day 4: 7th January 2014 (Devgad (Start) – Meetmumbri – Malvan – Nivati – Vengurla Beach- Shiroda (Night Halt)
The Devgad lighthouse is located inside the Devgad fort! (Visiting hours were from 4 to 5 pm) A bit of coaxing enabled us to get in at 9 am.
Further down from Meetmumbri (MithMumbri on Google maps) brought us to the religious Kunkeshwar: Famed for the Kunkeshwar Mandir and a prime holy destination in the Konkan.
Still on Maharashtra State highway 4, we headed straight down to Achara; Missing Mithbhav beach. Achara had a spotless beach and an equally spotless white light house.
Malvan – our next stop, famed for Scuba diving and Malvani cuisine. Sindhudurg fort stood majestically in the distance. Scuba diving or Snorkeling in Malvan is a mixed bag. It's cheap, but the water is annoyingly murky. There are no beautiful underwater visages like the ones they show in Zindagi Na Milegi Dobara, No sir. The water has been polluted enough by ferries and the corals are a mucky lot. Might I mention there are no Katrina Kaif-resembling trainers here as well, but that's ok! On a more serious note, if you have done scuba or snorkeling before giving Malvan a miss is fine. If this is your first time like mine was, well it's a new experience.
Post Malvan we headed straight down MSH 4. The new upcoming Sindhudurg airport construction is on with dusty roads and trucks going berserk. After a while, a road leading to Nivati (Nivti on Google maps) fort pointed to our left. (Nivati fort has been the most beautiful place I Have seen during this entire trip). What a place! Suffice to say that the ride to the fort is very similar to Purnagad but a very stark contrast. I will leave you to be the judge.
The next place after was Vengurla Beach: our last beach for the day
Hotel Potoba gentlemen (+912355-280525). In Shiroda. Our night halt.
Day 5: 8th January 2015, (Shiroda (Start) – Tiracol – Arambol – Ashvem – Morjim – Vaghator – Chapora Fort – Fort Aguada – Basilica of BOM Jesus – St Augustine – Ponda (Night Halt).
Last day in Maharashtra. It was time to get into Goa. Tiracol River Bridge the connecting link between the 2 states was a mere hour's ride from Potoba. Goa's got the best roads in the country! Gearless scooters rule the roost in Goa. It's not all beaches and churches. Places like Cabo-de-Rama beach are like an antithesis to the more popular locales like Calangunte and Vaghator.
Took the day off (well, at least off the road to Mangalore) and spent it riding around in Goa
Tiracol fort (Now a heritage hotel), was our first stop after Hotel Potoba. This fort was conquered for a day against the Portuguese by Alfred Alfanso, Hirve Guruji and Sheshnath Wadekar on 15th August 1954.
Post Arambol, straight down on the road, we passed Ashvem and Mandrem and landed in Morjim Beach. Chapora Fort came up next. Post Vaghator and lunch, we hit the bridge to Old Goa. For a first timer, Goa's roads are pretty confusing: there are u- turns within concentric roads and before I knew it, I was attracting some dirty looks from the traffic cops out there. Finally found our way to Fort Aguada
Missing out on the churches in Goa would be a crime. I guess more than half the time in Goa was spent in avoiding getting lost and failing miserably! A brief stop at a coffee day and a list was ready. Basilica of BOM Jesus was next.
The basilica is a great place. Firstly, it is a UNESCO world heritage site. Secondly, it was one of the most beautiful churches I have been to. And thirdly, the place is filled with other great churches at a walk-able distance. The Church of St Francis of Assisi is near the Basilica. So is the chapel of St. Catherine.
The ruins of the church of St. Augustine. Wins the award for the most beautiful monument on this trip. Hands down. It's a pity the site is not a world Heritage. The pics can't do justice to this place. Random tip: If you are in Goa, do not miss this place.
Goa is no Devgad and the hotels were exorbitant. Maybe I looked at the wrong places. A bit of googling and Ponda got elected to be the night halt. The Chapel of Mount Carmel at Ponda is a must-visit at Ponda
Day 6: 9th January 2015 (Ponda(Start) – Back to Goa - Castle rock – Back from Castle rock – Dona Paula – Mormugao - Vasco – Baina Beach – Arossim Beach - Sunset Beach – Colva Beach – Chinchinim – Cabo-De Rama - Agonda - Palolem – Talpona Beach – Karwar (Night Halt)
We broke the day at the crack of dawn and decided to do ride through the beautiful jungles of the Western Ghats all the way to Castle Rock in Karnataka. (Castle rock was about 100 kms away from Ponda). NH4A, - all the way to Castle rock railway station is one of the most beautiful highways (ghat section )in the country, The morning rays of the sun and the spotless stellar highway were perfect. Thanks to the Go-Pro some brilliant footage has been captured.
We head to head back to Panaji from Castle rock again. As this was a coastal ride, it was imperative to ride along the coast. Back to Panaji we made continued on our coastal odyssey with Dona Paula beach – our first beach for the day. Dona Paula turned out to be on a road leading through some housing complex look-alikes. Singham was apparently shot here.
Mormugao port harbor has an Indian oil refinery – with multi – coloured Indian oil storage tanks – you know the huge cylindrical ones they have along the road – only this time they were in every shade and had some real funky patterns on them. Post Mormugao we hit Vasco and Baina beach
The road forked at Zuarinagar and the stretch along the coats became MDR 43 from NH 17 A. The first beach on this stretch was Arossim beach. (This was also the beginning of a very fulfilling ride along Goa's beaches and quite a lot of interior Goa riding as well – Goa really is beautiful – get out of those tourist places and explore – the state is big enough!)
After Colva, we headed down the Colva road and a wrong turn later took us to the Chinchinim Church.
Crossing the Sal River we hit the Chinchinim-Assolna-Betul Road. There are beautiful chapels and churches everywhere. The Chinchinim-Assolna-Betul finally led us to V-section. The prospect of watching a sunset since Alibaug led us to take the right and on to Cabo-De-Rama.
Mi-Amor restaurant holds the best sea view ever for this trip. Add this to your list of must-do beaches in Goa. It's a little way off the road and a bumpy ride over loose gravel is guaranteed. It's just a little way before the Cabo-de-Rama fort. The proprietor Moreno (+91 9923894870) is a nice fellow, but nothing absolutely beats the view. Here you go. If this does not entice you to visit this extreme South Goan paradise, I do not know what will.
South Goa has been an amazing experience. It's secluded and apart from the few tourists, it's greatly untouched. Beaches such as Talpona, Butterfly, Rajbag, Cabo-De-Rama and Patnem are generally unheard of and the visage of empty beaches is pretty common out here. This is Goa at its best. Pristine, and untouched. (On a lighter note, Hope this travelogue doesn't encourage hordes of tourists to go ruin the place – But on a more serious note, if you want to explore Goa at its best, come to South Goa)
Passing Talpona, Palolem, Colomb and Patnem beaches on the way we hit the last stretch at Xandrem and Polem beaches. It was dark and Google kind of saved us. There weren't many people about and asking for directions would have been futile. Karwar was more than 35 kms off and all I could do was to countdown the distance marking stones till we finally hit the Kali River Bridge at 7.30. Karwar is a big town. Being a Kannadiga myself, finally language was no barrier and we found our way to a Hotel. (We lost the receipt in the morning and the name of the Hotel fails me.). A twin sharing room comes at about 850 a night
Day 7: 10th January 2014 (Karwar(Start) - Belekeri – Nature Beach – Keni – Belambar Beach – Gokarana – Om beach – Mirjan fort – Heaven Beach – Nirvana Beach Gudeangadi Beach – Vannalli Beach – Saraswati Beach – Apsarkonda Beach - Kelginoor – Murudeshwara – Bhatkal – Nakhuda - Maravanthe (Night Halt).
Started the day off at Karwar and decided to follow Google maps diligently today. The first few beaches after Karwar were civilian off-limit area as it fell under the Naval Base region. Needless we were shooed away and hence started the day at a considerable distance from Karwar at Belekeri – Our first beach of the day: Belekeri beach has a really narrow coastline considering more than half of it is hilly.
The next beach - Nature beach (or Keni Beach) is special. Met a lovely woman named Nirmala who invited us to her home and fed us some sumptuous set dosas. Out of the blue. (I am a South-Indian foodie; anyone giving me Dosa or any other southie delicacy and am floored!). She seemed pretty taken aback and impressed with the Mumbai – Bangalore idea though!
Touching Ankola made our way to Gokarna directly from here, giving Gangavalli beach a miss.
Kudle Gentlemen. It is a perfect beach destination for a lazy beach holiday; stopped over at Mirjan fort. The fort was huge and (Thankfully well maintained due to ASI).
The Edapally-Panvel Highway is a bit inland and not strictly along the coast. So post crossing the Aghanashini River we made our back in the opposite direction to pick u from where we left off and started the coastal journey again with Nirvana Beach. A little way off, the same beach takes the name of Heaven Beach. (Brilliant places)Vannalli beach was the best beach yet today. Empty, deserted, with beautiful rocks dug into the sand. Vannalli was stellar. I guess after about 4 pm all beaches look great.
The Edapally – Panvel highway brought us to Kasargod Beach (Which we skipped) and then To ApsarKonda Beach. Apsarkonda folks is a pretty great place and the beach is a must-visit should you ever come here. The Edapally-highway does not have many particular beaches after ApsarKonda, and We decided to head straight to Murudeshwara.
Murudeshwara is a coastal town and we have to take a right about 25 kms after Apsarkonda. The huge statue of Lord Shiva (The world's second largest) was visible from a mile way was was the ultra-High Gopuram of the temple. Nakhuda beach, crossing Venkatapur River was our sunset beach for the day.
Hotel Sun-Light at Maravanthe - a decent place (Tariff Rs 800/Night – twin sharing) (+91 9901390129 – Ishwar) was our night halt for the day.
Day 8: 11th January 2015 (Marvanthe (Start) – Gangolli – Kodi – Bijadi – Padukere – Kota – Malpe- Manipal – MIT – Kaup Beach – Padubidri –NITK - Panambur – St Aloysisus - Tannir Bavi – Mangalore (Night halt)
Our last day on the coasts: We were headed to Mangalore today and a left from Mangalore all the way to Bangalore was the idea. Marvanthe is famous for being the only beach in India with the sea on one side and the Fresh water Suparnika River flowing on the other.The River Suparnika flows into the Arabian Sea at a place called Gangolli after flowing close to 10 kms along the Sea. This confluence is also known as Panchatai or Panchagangavalli– apparently 5 streams join together into the sea – hence the name.
The ride from Marvanthe beach to Gangolli was brilliant, scenic, exhilarating and a bit sad – considering this was our last day at the beaches. The next stop was Kodi Beach near Kundapura. Kodi each was one of the most beautiful beaches during the trip. It looked like a Caribbean getaway. Bijadi beach was no different from Kodi. Padukere beach was up next and needless to say was indistinguishable from the former 2 marvels.
Malpe is a port and a fishing town. Being close to the famous Manipal Institute of Technology it is frequented by lots of MITians. Post Malpe it was time to go to MIT itself. MIT was Kaushani's alma mater and we both had a couple of friends we wanted to visit down there.
For all you MIT alumni, there is a video on my blog riding through the college captured on the Go-pro video should be a trip down memory lane. Enjoy!
We made our way To Kaup Beach next. Kaup has a lighthouse, and not just any lighthouse, it has a huge one and was built in 1901. Turns out, this has been the locale of many movie shootings. I can see why. The beach was great. I think he rocks on the beach gave it an even more cinematic look.
Crossing the Gurupura River we entered Mangalore our last beach for the day and this trip. Mangalore is not a town – it is a full-blown city. Finding our way to St. Aloysius chapel got the better of Google and us as well. Post the chapel, we made our way to the last beach for the Mumbai to Bangalore Edition – Tannir Bhavi Beach.
Hotel Kavitha Residency (Near Infosys, Urwa Stores, Mangalore 575006) (+91824 – 2450380) for a 1000 bucks per night with basement parking facilities and a roof top restaurant is a great place to stay.
Day 9: 12th Januray 2015: (Mangalore (Start) – Moodbidri – Karkala – Kudremukha National Park – Kalasa – Hirebyle – Kelagur – Balur estate - Banakal – Mudigere – Chikmaglur (Night Halt)
Left at about 830 am from Kavitha Residency. Our destination was Karkala – Home to the second largest Monolithic statue of Bahubali also known as Gomteshwara in Karnataka.
Our first stop was at Moodbidri – a small town and a Jain stronghold. We went in search of the famous 1000-pillar temple in Moodbidri
Saavira Khambada Basadi (The 1000 pillar temple at Moodbidri) is the finest Jain temple in Moodbidri. The temple in itself is exquisitely carved. Photograph of the main idol is prohibited. The temple worships the 8th Jain Tirthankara Chandraprabha.
Karkala was special for 2 reasons. One, The Mahamastabhishekam, a ritual of anointing the huge Gomteshwara statue with Milk, and holy water over its head – a grand festival happening once in 12 years was going to start in Karkala on January 21st, 2015. Preparations were on in the city in full swing and road after road was alive with Banners, hoardings and other festivities. And the activa's transmission belt drive finally gave up at Karkala. 45 mins and a staggering Rs.1000 later we were up and going again. We made our way to the Gomteshwara. Up the hill. And what a sight! The entire statue now had a housing which enabled one to get to the top of the statue to pour water over the head of the statue. Brilliant. (Yes, we went to the top and stayed there for quite a while)
Post Karkala, The Solapur-Mangalore highway now took a right turn and into the most beautiful stretch of road over this entire trip – Kudremukha National Park. The road from here onward got more and more smoother and progressively more "foresty". We could see the Western Ghats in the distance. The area was awesome. Switching on the go-pro, I just decided to ride on. The footage for once is as good as it gets.
Kudremukha was a brilliant idea. Dense forests on both side and a spotless smooth road with hardly any traffic and the jungle sounds is a biker's dream.
By 230, even though the sun was at its brightest, we were ok. In fact we were even a bit chilly. The summit came at about 230 pm.
The next stop was Kalasa. I assumed, (wrongly again) that the Ghat section ended after Kudremukha. Turns out, it goes on all the way till chikmaglur. The road to Kalasa, (State highway 106) about 22 kms away from the Kudremukha exit was more or less like a hill station. Hairpin bends, coffee estates and super cautious drivers.
Kalasa was a necessary fuel stop. Post Hirebyle, after Kalasa the road became a little bad. And narrow. And increasingly scenic. Kelagur tea point is a scenic stop if you have the time here. At 5 30 we were near Lokavalli estate, 16 kms from Mudigere. Post Mudigere it was nearing dusk, we still stopped at a place to catch the last few rays of the sun. At a place called muchandinahalli
The ride to Chikmaglur was not pleasant as it had been throughout the day. Mudigere to Chikmaglur is close to 35 kms. Chikmaglur is a hill city and as such it was cold post evening. We checked into Hotel Raj Mahal (+91 9880095860/ 08262-236451)
Day 10: 13th January 2015: Chikmaglur (Start) –Belur – Halebeedu – Shravanabelagola - Kunigal (Night Halt)
A proposed UNESCO world heritage site, the Chennakesava temple at Belur is considered one of the finest examples of Hoysala Craftsmanship. We spent a good 2 hours there, exploring almost every inch of the place.
The temple exteriors are exquisitely carved (and poaching of the statues is blatantly apparent sadly). The ten incarnations of Lord Vishnu and Ravana shaking the Kailash Mountain were popular amongst the exterior architecture. (Similar to the Kailasa temple at Ellora)
The bracket figures inside the inner sanctum of the themes were breathtaking. The pillars were perfectly cylindrical and were made of Black Granite. There are 2 other temples in the complex – The Kappe chennigaraya temple and the Veera Narayana temple.
Post Belur we hit the road to Halebeedu. Looks the road has been the same since the Hoysala times! The roads were terrible. In fact terrible is an understatement. The shocks of the activa threatened to give away and the dust and sand on the roads changed the color of the bike! Can't believe it's an NH.
Halebeedu is extremely well maintained with manicured lawns and proper pathways. Looks like ASI has been giving more attention to this place than Belur. If Belur was one of the finest examples of Hoysala architecture, Halebeedu seemed to be the pinnacle of it all. Percy brown called the Hoysaleshwara temple at Halebeedu as the "supreme climax of Indian Architecture" and it is easy to see why so.
Shravanabelagola - The site with the largest Monolithic statue of Bahubali in the world was our next stop for the day. A distance of 85 kms from Halebeedu, we started off on the NH 48 Shortly after lunch at Halebeedu
Enroute Shravanabelagola, the NH 48 splits into the SH 8 at Channarayapatna. One has to take this and break away from the NH 48. This road takes a small right just before shreekant Nagara. This right leads straight to Shravanabelagola. The Gomteshwara hill becomes visible a few miles off on the road just like Karkala. Random tip: Circumnavigating the statue outside the statue complex is a great idea. Some brilliant inscriptions and rock cut statuettes can be seen all around the outer temple wall.
Night riding on Highways is never fun primarily in winter for ill-prepared bikers (Read without a windproof jacket). It got progressively colder and I just about had enough. With 80 kms to Bangalore, at about 830 pm, I gave up and decided to head out to Bangalore the next morning.
Kunigal, a small town 70 kms from Bangalore was our night halt for the day. The place wasn't too bad but the hotels weren't too good. Pretty cheap at about 500 rupees per night, the toilets were a huge let-down.
Day 11: Kunigal(Start) – Bangalore (Destination reached!)
The start of a lovely day at 830 am. The ride along NH 48 at such early hours was till chilly but bearable. Thanks to a decent night's sleep I was wide awake and ripped along the highway at speeds in excess of 75 kmph. Close to Nelmangala, The traffic started piling up and I knew I had entered Bangalore when I hit the Yesvanthapur Junction.
Let's not get into the details of how my parents reacted to their son riding 2466 kms on a 110 cc activa over 12 days. Before I end this travelogue, there are a few people I need to thank publicly. Thank you, Kartik, Raksha, Kaushani, Hima, Kartik (The second) and Navin! It's due to these guys, this trip was possible (Read funded!) and thanks to their timely contributions (Monetary only :)). On a more serious note, thank you fellas for making the Mumbai to Bangalore Coastal edition possible!
Till the Mangalore to Kanyakumari edition folks…. Ride Safe and Take care.
Frequent Searches Leading To This Page:-
Long weekend trips from bangalore, bangalore weekend trips, waterfalls near bangalore within 100 kms, weekend getaways from bangalore, trekking in bangalore