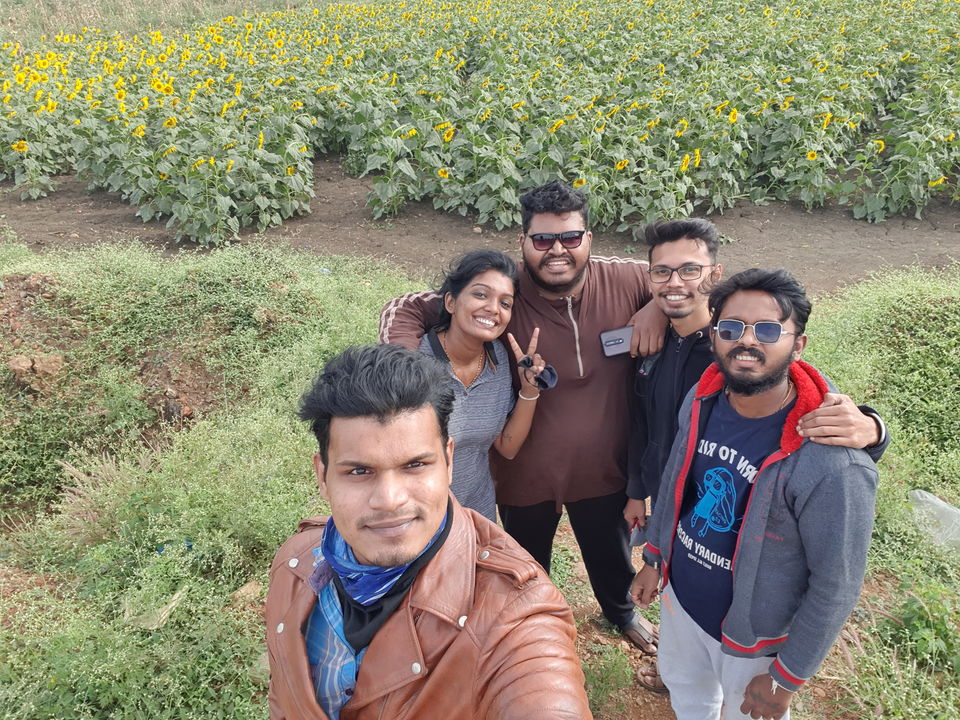 Such a long trip in Tata Nano?
More than 2000 km and 4 of you in this tiny vehicle, is this even possible?
Make sure to have a backup plan, if your car breaks down in middle.
Well, we had to face a lot of questions when we made a decision to plan a trip to Karnataka from Mumbai in our beautiful Tata Nano car, until we made it happen. Reasons were obvious.
Dombivli – Hubli – Bangalore – Chikmagalur – Honnavar – Murdeshwar – Gokarna – Kolhapur – Dombivli
2900 Kms and guess the fuel cost? Keep guessing….and read the blog to find out the insights about this amazing road trip.
Also, for those who don't know where Dombivli is, You better watch Family man series 2 and mark it :D
All thanks to Ashwin and Anusha from Bangalore, they agreed to get married and it was a double treat for me. We badly needed a very long vacation just to compensate for spending more than half of the year at home. Ashwin announced his marriage and we started planning for his marriage and obviously for a long trip along with friends. We couldn't think a better place other than Karnataka. Even though I stayed in Bangalore during my graduation days, never got a chance to explore and see how beautiful and blessed the state is.
The master plan:
As per Google maps, it showed 995 km from our place to the real destination. We were 5 in this trip out of which, Sri opted to ride as he is a rider and would opt riding anytime and every time. Four of us were supposed to travel in our amazing creäture – Tata Nano. Initially the plan was to be in Bangalore for a week and 2 days in Chikmagalur, 2-3 days in Honnavar and return home. Kolhapur was out of the box.
As Siddhesh was the only one to drive, we planned to opt for night stay in Hubli. So 600 km about from our place to Hubli and 400 km about from Hubli to Bangalore.
Trust me; execution was not at all easy.
BUDGET:
The very important and unpredictable aspect of every trip is BUDGET. No matter what you set or plan to stick to it, you will always end up spending bit more than the set budget. So did us. Initially we were not ready to go beyond Rs. 5000/- per head for 4 of us. Even though, Nano gave a very good average, petrol costs were increasing day by day. So we had to set our budget to Rs.6000/- Per head. We didn't include Sri's cost in few things as he had his own expenditure plotted for his bike.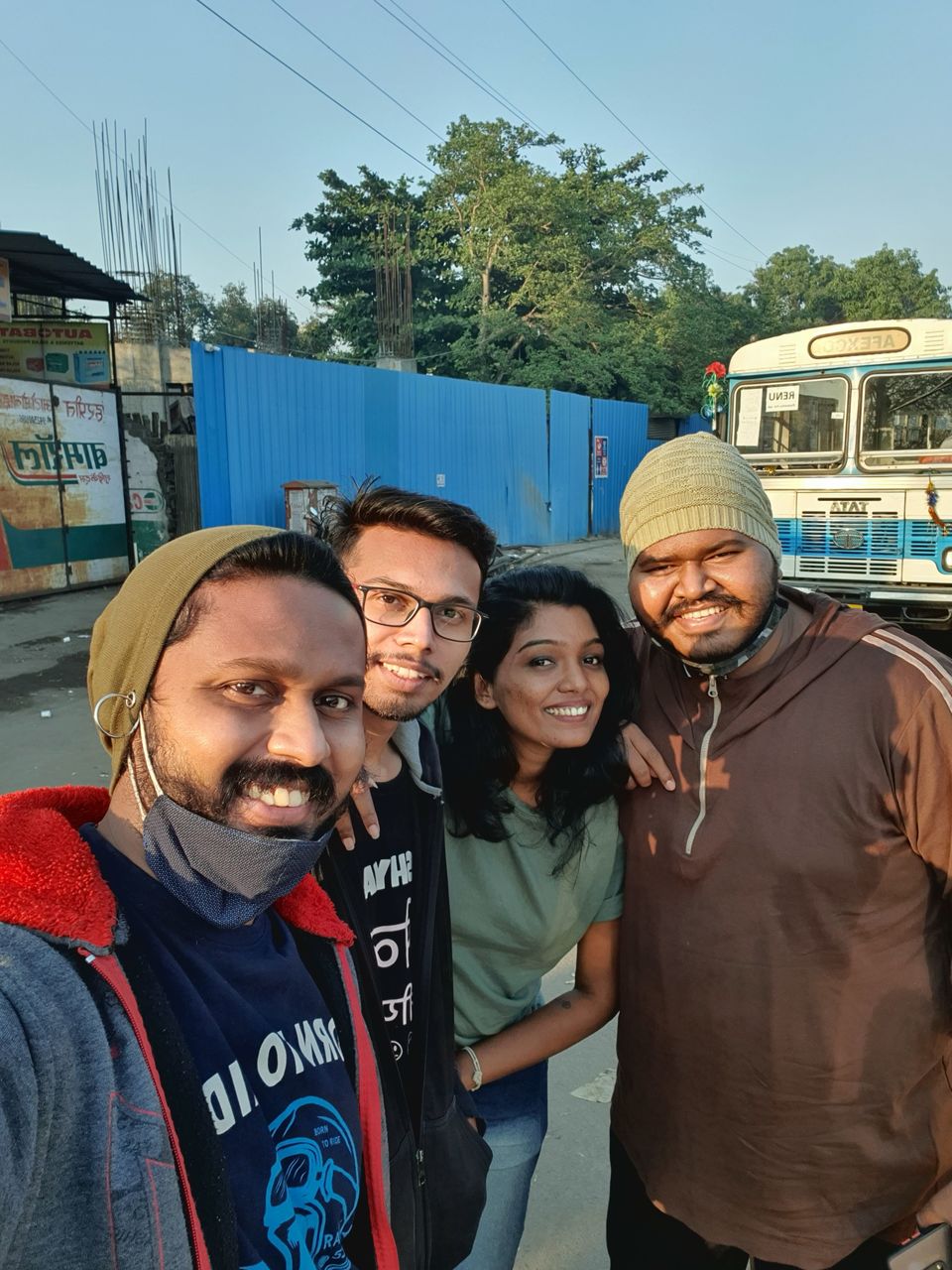 Ways to reach Bangalore from Mumbai other than roadway:
Mumbai to Bangalore flight: Don't worry about flights frequency from these two happening cities. All you need to worry about is bookings. Make sure to book it in advance for reasonable cost and smooth experience. Try to plan and book at least before 60 / 90 Days in advance, you can save a lot :p
Mumbai to Bangalore trains: I believe there are more than 5 different trains which run daily from Mumbai to Bangalore. Here's the list of trains which runs daily from Mumbai to Bangalore.
Udyan Express
Coimbatore Express
Nagarcoil Express
Trivandrum Express
Vivek Express
Even though the rates are reasonable, try to book in advance to avoid tatkal charges.
Mumbai to Bangalore bus: You will find dozen of buses every day from Mumbai to Bangalore. Rates may differ as per the season and time.
Standard rate that you can find will be from Rs. 1200/- to 3,000/-
Tip: Never choose single axle in bus, your spine will curse you for choosing single axel. Always choose double axel, as it will be a long journey and you need to be comfortable.
Tip 1: Try to book @VRL or @KSRTC they are the best in the market.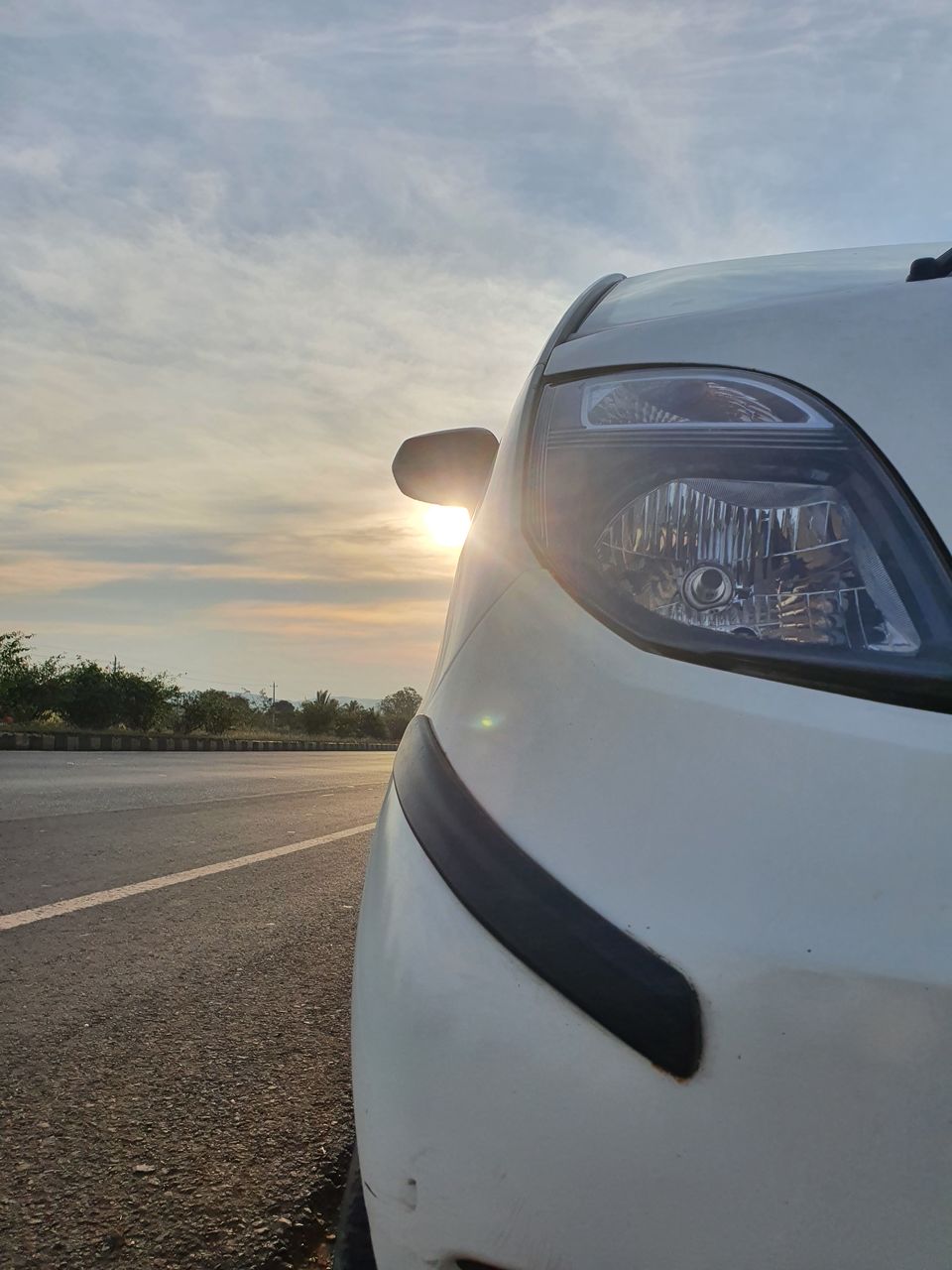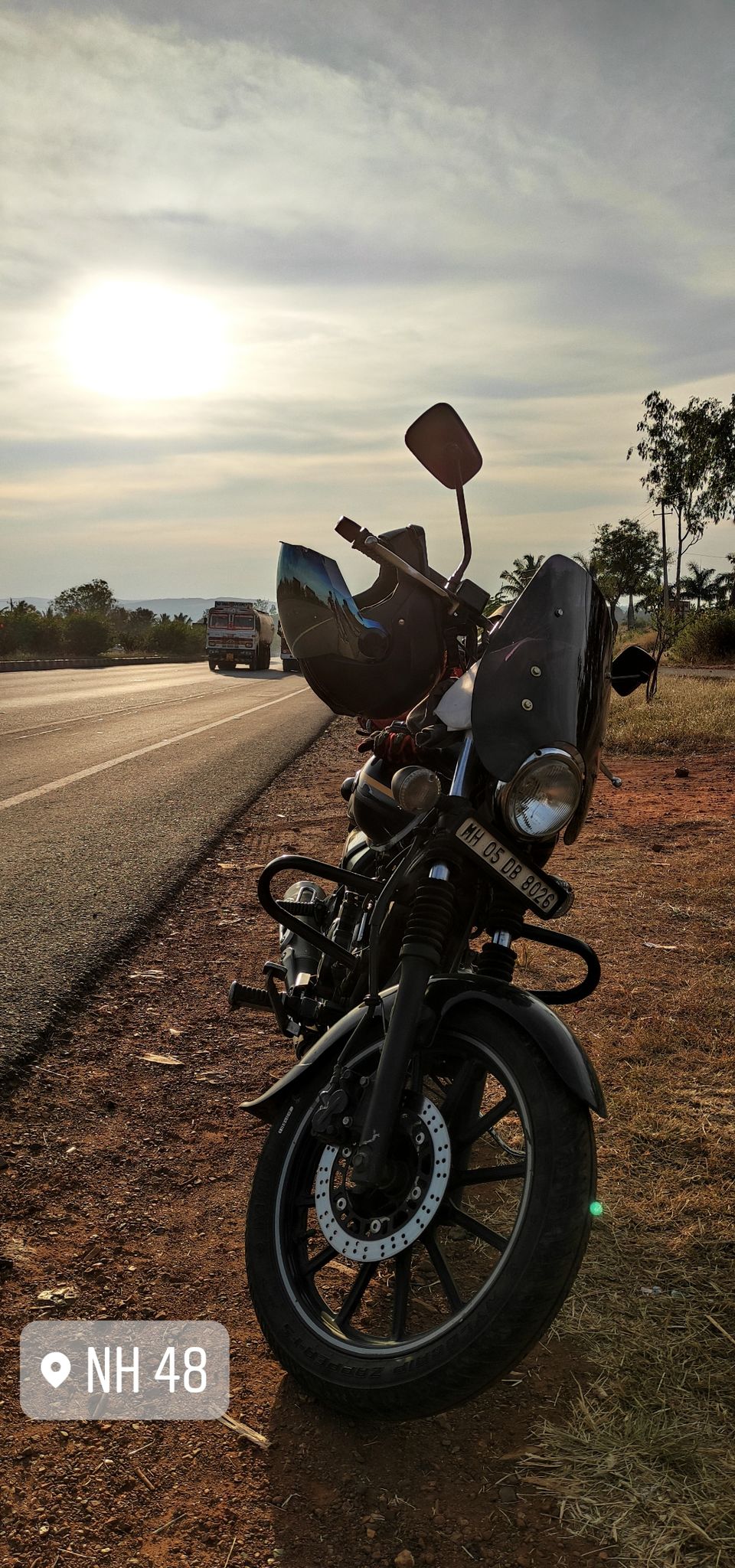 ROAD TRIP FROM MUMBAI TO BANGALORE – The journey:
Hailed "Ganpati Bappa Morya!" and started our journey at 4.00 AM and I couldn't sleep a bit that night as my excitement level was in peak. Sri was going to join us in Pune. And, we started our journey towards Bangalore. Misty weather and fresh breeze, feels!!!!
I can't really frame it in words about what I felt during the journey.
THREE DIFFERENT ROUTES TO REACH BANGALORE FROM MUMBAI:
Route 1 (easiest and nearest route to Bangalore) – Within 1000 km
Mumbai – pune – satara – Kolhapur – belgaum – hubli – chitradurga – tumkur – Bangalore
Route 2 – 1060 km
Mumbai – pune – Kolhapur – bagalkot – chitradurga – tumkur – Bangalore
Route 3 – 1250 km
Lonavala – baramati – solhapur – basvakalyan – anantpur – Bangalore.
Day 1 Journey:
We choose 1st route from the rest, and stayed back at Hubli that night. 570 kms from Dombivli and the journey didn't seemed tiring at all, but searching a hotel room was. Sadly we randomly decided to stay at Hubli and carry rest of the journey the next day.
Beauty of road journey is to enjoy the scenic beauty the nature has to offer. Varied culture within the same state, different variety of food, smooth and ugly roads and obviously friendly doggo's that we met during this journey. I know, the list is small, but just go for a long road journey and experience. Everything cannot be defined in words or some feelings can never be understood until you experience the same.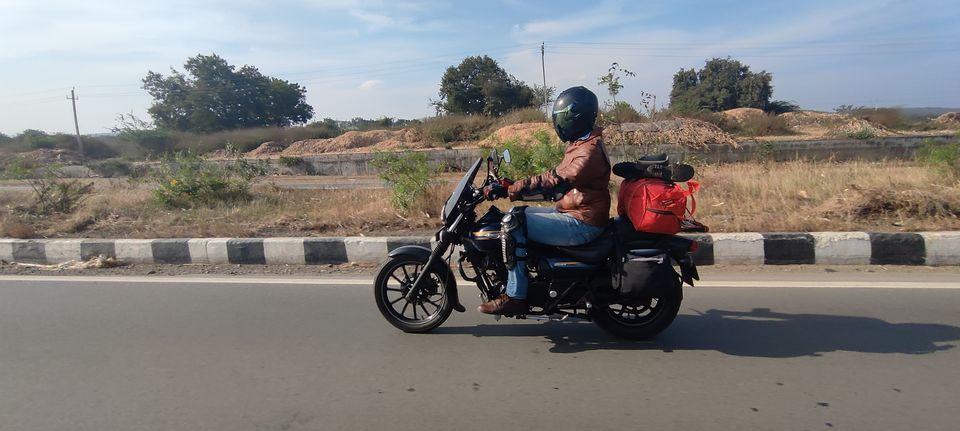 Google showed us Hotel Ashoka Towers in Hubli and without researching or enquiring we choose to stay there, and we regret that till date. Hotel seemed perfect from the outside, but the case was different when we entered. But we were least interested to look for other option, as we wanted to take rest and start the journey next day early morning.
Note: sharing this to you, because if you ever choose to stay in Hubli please doesn't choose HOTEL ASHOKA TOWERS at any terms.
Day 2 Journey:
We thought, we won't be able to get up the next morning, but we were excited as hell to travel. We started our journey at morning 7.00 AM, had our breakfast the hubli style. Upittu, the iconic Medu vada, chutney and sambar and the most amazing kesari baat. Never miss out having Kesari baat when in Karnataka.
Fueled up and brrmmm, took our first stop somewhere before Davangere. Again a big perk of road travel, randomly took a stop and we found this very beautiful sun flower farm. Sun flower farm gave us some amazing images to look back on and we didn't realize that we spent more than an hour in the farm.
Sadly we left and as we were hungry we took our 2nd pit stop somewhere near Chitadurga in Dhaba. Boys were already missing home cooked food and wanted to have something apart from sambar rice and idli, dosa. Had amazing tandoori roti with evergreen sev bhaaji and paneer masala sabzi. We took enough stops 2nd day and it was already 5.00 PM when we reached Tumkur.
As we entered Tumkur the weather welcomed us with wide open arms. Climate was so sober and romantic, it was drizzling and it seemed magical.
Please do watch my vlog about this amazing journey <3
It was 7.00 PM, we parked our beauty and our friends were already ready with welcome drinks. Felt like home!
I choose Bangalore every single time just and just for the amazing friends that I have earned here.
Road journey from Mumbai to Bangalore will surely remain one of the best journey from the list. Well, the journey doesn't stop here! There's a lot to come and I am excited to share that with you all 
People popularly search for:
Mumbai to Bangalore, road trip from mumbai to bangalore, Trip to Karnataka, road trip to Bangalore from Mumbai.