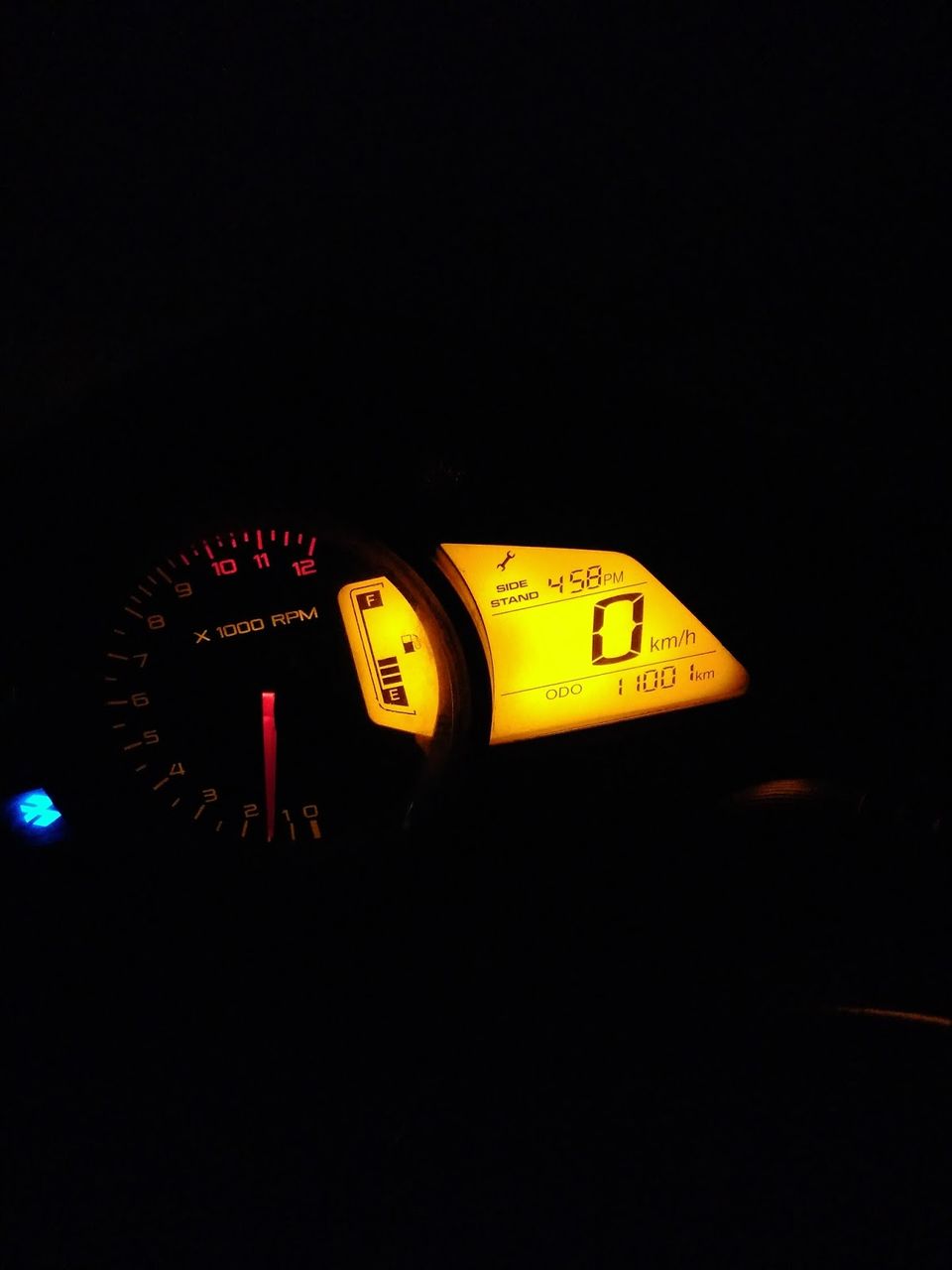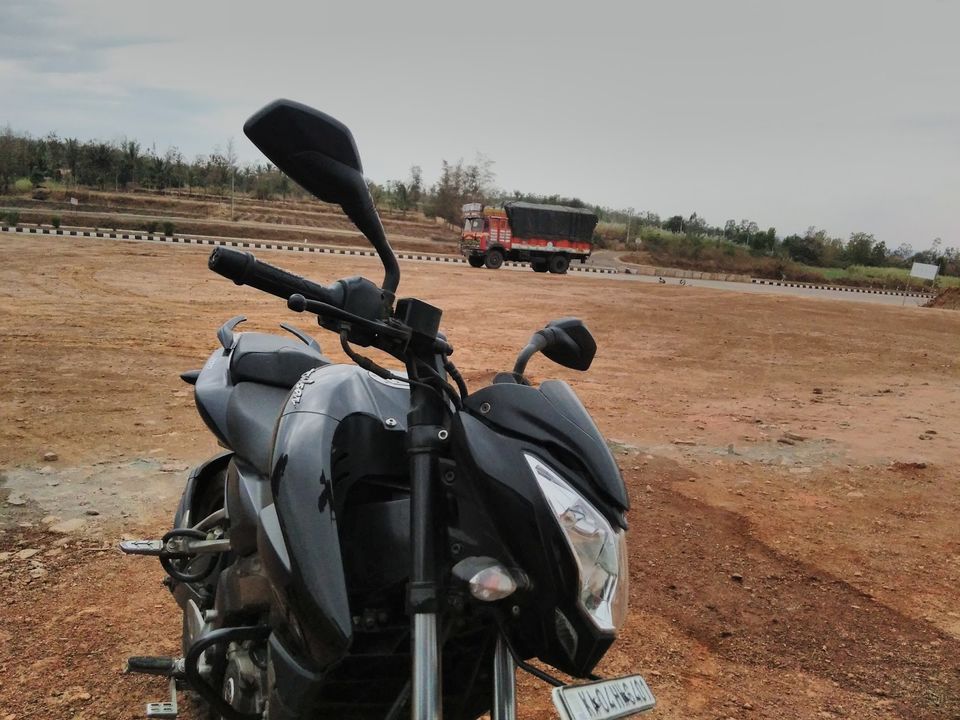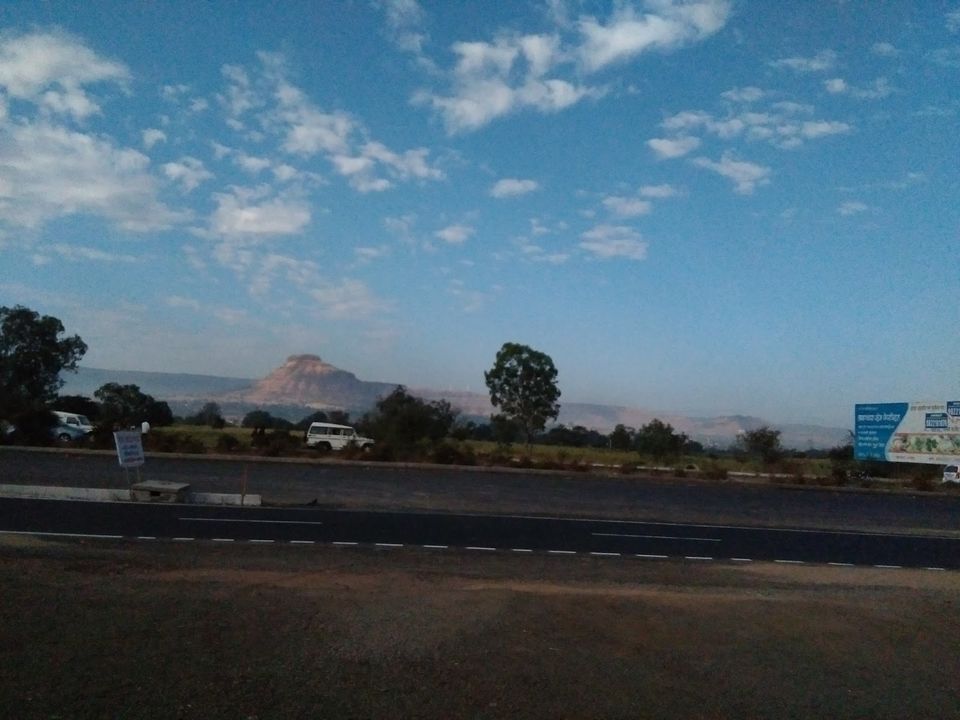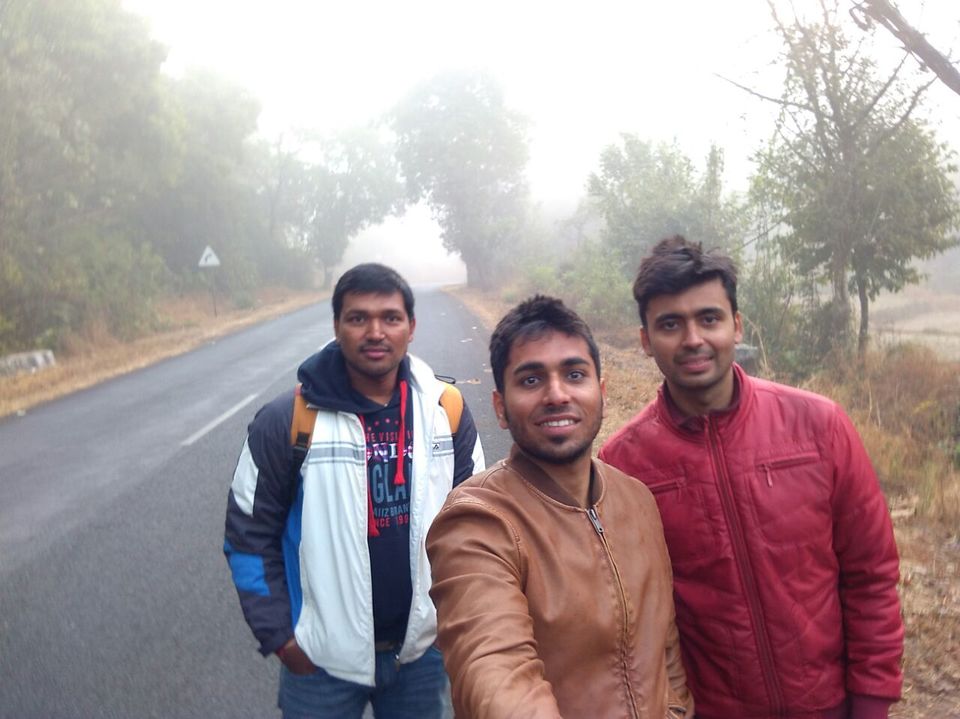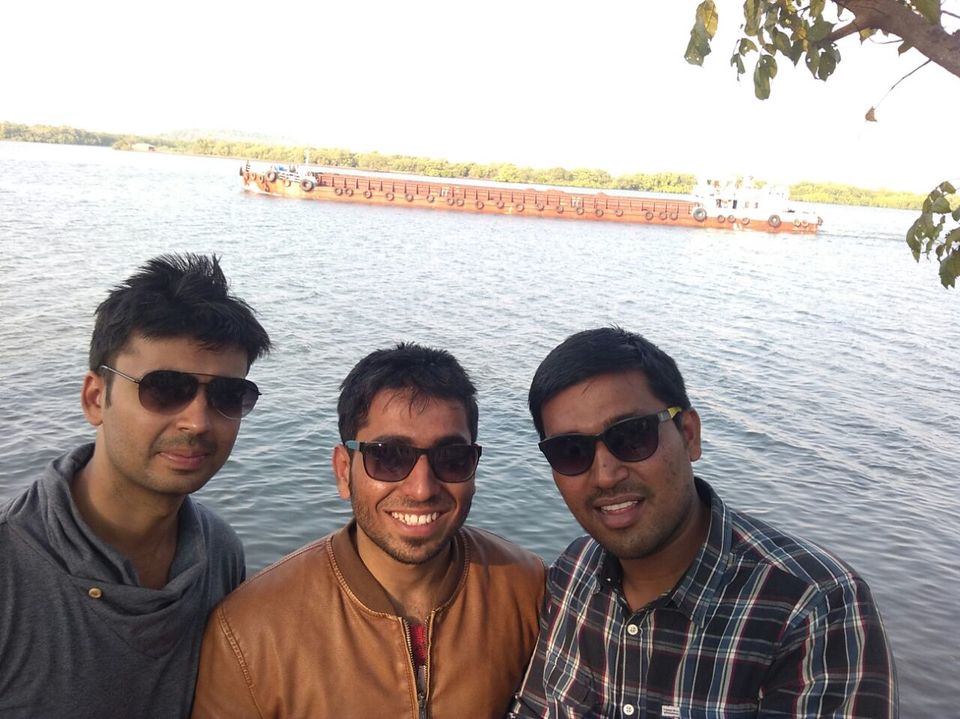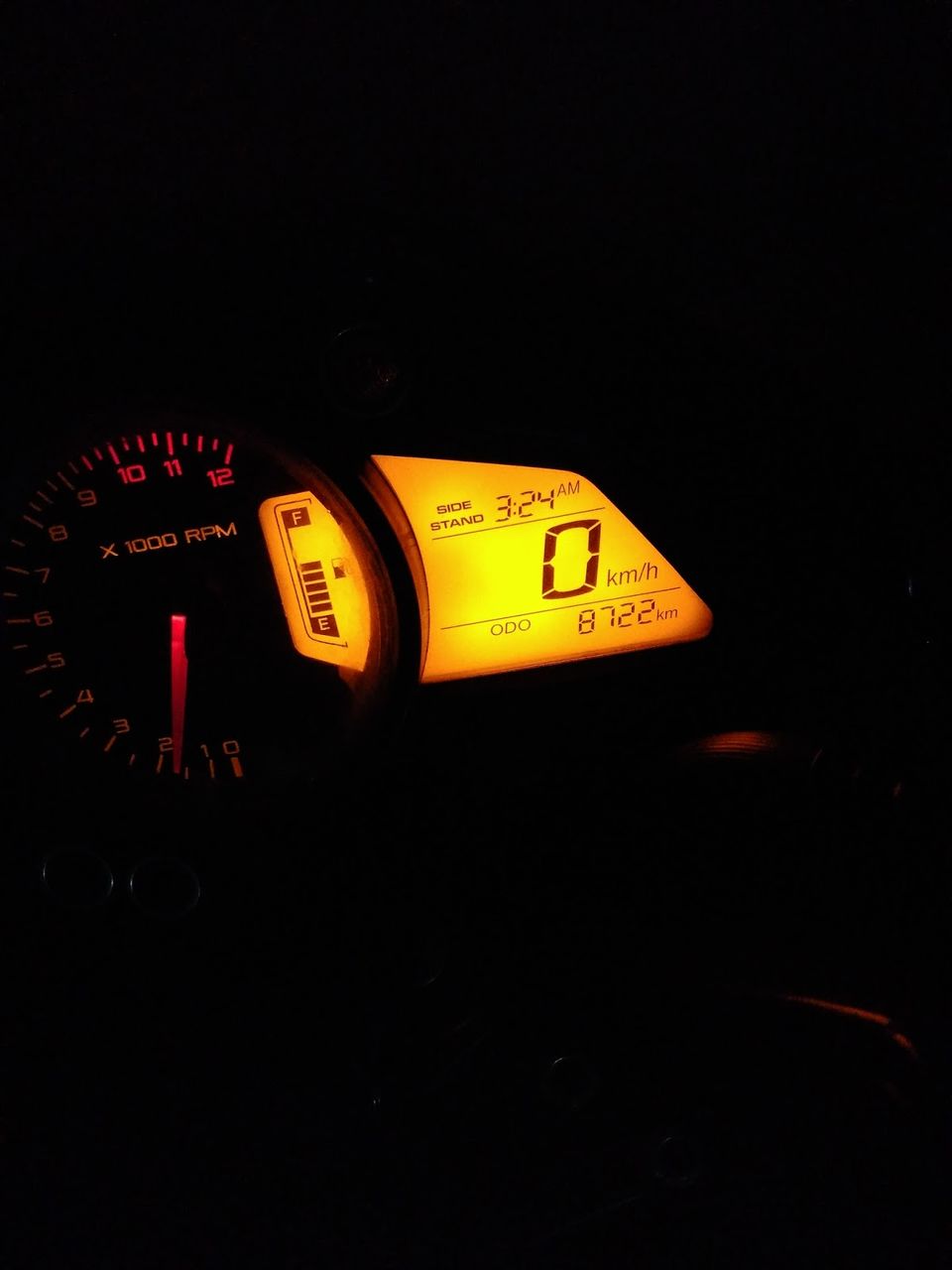 I had heard a lot about NH4. From a long time, I was thinking about going on a long bike trip. It all started before Diwali last year. I was planning to go home (Mumbai from/to Bangalore). That's when it struck me, that I can use this opportunity of fulfilling my craving of a long bike ride. So I was reading all I could find on web about the trip. I found some interesting blogs where people have done it in a day or two. Determined with all the experiences people have shared, I started to plan for the trip.
Since I haven't ridden solo long distances, I thought of involving some of my friends in this. One of my friends agreed. So we decided to go for this. During that time, my bike had some tyre problem and I had to get it replaced, so I couldn't make it during that time.
The next window was in January. We had a holiday on 14th, so we zeroed in on that weekend. Now this time we were initially four people, but then one guy backed out. So finally, there were three of us. We had discussions on the route to take. One option was to go to Goa on day one and then the next day to Mumbai. I wasn't too inclined for this, since I wanted to do the whole thing in a go. At last, the final route was selected as Bangalore to Goa – day 1 and then Goa to Mumbai – day 2.
Finally, we were all set and we decided to leave early morning on 14th Jan. We were three of us and had two bikes, one thunderbird 350 and the other pulsar 200 NS. We had put our luggage and tied it the previous night to keep the morning free. We were up by 3 and started around 4 am. When we were around 15 kms into the journey, the luggage started getting loose, so we tightened it properly and moved forward.
Within 40 minutes, we were out of the city and cruising at around 80 – 85kmph. The weather was nice and on top of that there was scarce traffic and full darkness. It was pure blissful riding. Then suddenly, a slight turn came and I accidently thought of roadside soil to be a cemented pavement and bam! It was an uneven surface, I hardly managed, but came back quickly. It was around 6 and we were searching for a petrol pump (I didn't top up the fuel tank the day before). It was hard to find a fuel station, thanks to the darkness. And when we finally found one, the sleep deprived attendant refused to give up his sleep that early, but fortunately the other bunk was nearby. One thing to keep in mind here is to top up your tank the day before and carry some emergency fuel with you.
Soon, it was dawn and we could finally see the sun rising on the horizon (one in very very long time). It was beautiful. The scene was breath taking. The rising sun, the slight chill in the air and a vast expense of NH4 in front of us. The purpose of waking up so early and giving up on our sleep had paid off. Now thanks to the daylight, we were making it around 100 – 110 kmph. We crossed Chitradurga around 7:30 am. We took our first break here, and had tea and biscuits. We were easily able to maintain 110 kmph, sometimes touching 120. The other bike (thunderbird) was not able to keep up: P, so we had to wait for it to catch up.
We stopped for breakfast around 9:30 am at a dhaba, and had our usual masala dosa. Started quickly after this and by around 11 am started towards our destination for the day. This time, we also topped up the emergency fuel can and tied it, but only to find after some time that fuel can along with our slippers which were tied to it had fallen of somewhere. Some guys gave us the fuel can, but the slippers were gone: P. Goa was still around 170 kms and we were hoping to complete it in around 3 hours. The initial stretch of road was nice. The double lane road was covered on both sides by thick forests. Then came the nightmare, the pathetic road started giving us a very hard time. It was too bad, with construction work going on at some places. This was the only area, which made us feel horrible. Then we saw a sign indicating Dudhsagar falls, some 18 kms to left. Daunted by the existing road, we did not dare to go there (expecting the same road conditions will prevail there and because of lack of time). The ordeal continued for some more time, and then finally we entered Goa.
Once we entered Goa, we could see lots of petrol bunks near the border (maybe cheaper fuel was the reason). The other thing was very flat, polished roads. The Goan roads were way better than the Karnataka ones. Also at some places, road widening work was going on. With around 40 more kilometers covered, we had reached Panaji. Scenes at Old Goa was breathtaking. We stopped at a church and then near a river, where some barges were passing by (these scenes made all our tiredness go away).
We reached our room at around 5.30, which was conveniently located near Vagator beach (we chose the place, because of its proximity to Goa-Mumbai highway).Man! That feeling of achieving your target of the day, its priceless and soul fulfilling. Rested for some time there and had our dinner at a nearby café. Then roamed on the Vagator beach for some time and boom, we were done for the day, only to start the next leg of the journey the next day. We had around 6 hours to start yet again, so slept soundly to make full use of it.
Goa to Mumbai
So the second leg of our journey started at 4 am, the next day. We tied the luggage and started around 4:20 am. It took some time to come on the highway. Then it was smooth ride. The road was 2 lane and it was dark, so we were riding slowly. The incoming vehicles with their high beams on, were creating some problem. Then the road turned into a four lane standard highway. It was awesome to ride on this compared to the two lane, and I was thrilled and hoping the road will continue the same way. But to my displeasure this affair ended and again we were on a two lane road, riding slowly and safely maneuvering large vehicles on blind turns. Then at one turn I misjudged a parked truck to be on the left side of the road, when it was on the right side and thought the road is from right of the truck and then suddenly a large Volvo bus was gushing towards me. Even though I was able to see the end, thankfully the bus driver maneuvered and I too was able to avoid the collision. For the next half an hour I was riding extra carefully and was behind the other bike.
After some time, it was dawn and the visibility improved. It was way better to ride in this way than in the utter darkness on those roads. Then we had breakfast at a roadside dhaba at around 8 am. Started quickly and we were moving around 60 – 70 kmph on the curves. At some places it was foggy, which was mesmerizing and the view was surreal, the thick forest, fog and the roads through that.
It was around 10 am and because of some unforeseeable reasons, we had a delay of around 2 hours. It was around 12 noon now and we had still around 350 km to cover. Then Chiplun came quickly and we had our lunch there around 1:30 pm. Around 250 km more and we would be home. Because of the two lane road, we weren't making much progress and to add to that, there was incoming traffic at blind turns. The situation was not very rosy (earlier we had thought of completing this at max by 4 pm). Now we didn't stop anywhere and our bums were feeling the pain. Whenever there were straight roads, we were doing all we can and this way we made it to Panvel around 7 15 pm (too long, I know). Now here I was riding alone and the other people on the other bike had my phone to see the route and thanks to the peak hour traffic, we kind of separated. Now this was really frustrating (we realized the importance of gadgets, we have become too dependent on them now a days).It was very hard to convince someone to give his phone to make a call, but somehow I managed to place a call. Finally at around 8, I was home. Got some usual scolding and then it was peace. We could feel the pleasure of fulfilling the day's task.
Mumbai to Bangalore
After staying home for 2 days it was time to return. The final leg of the journey was much anticipated, being the longest. It was exciting to think that we would cover 1000 kilometers in a day and that too with not much of long distance riding experience. It was around 4 am, when we started. We started slowly and kept moving on Mumbai – Pune expressway.it was very cold on that day and the cold was making it difficult to ride at higher speeds. Instead of taking NH4 i.e. old Mumbai – Pune road, we sticked to the expressway because of the weather and difficulty to find the route and to ride again on two lane road in this time of the day.We quickly reached Lonavala. The trucks had to make extra efforts to keep going on these sections and we could smell their tyre burning. On riding further for around 45 minutes, we could see Pune approaching. The dark night was slowly passing, paving way for the dawn to arise. At some point we saw a small fire being lit by some people to shun away the cold. We too joined the fire and brought some papers to keep it burning. It was only after like 20 minutes that we left. It seemed to be bliss during that time, especially because of the cold.
We crossed Pune and the sun was well above the horizon, the cold had subdued and the going became better. The roads were good at this point. We were riding around 85 – 90 kmph, may be 95 sometimes but below 100 at all the times. Satara passed quickly and we had our breakfast after Satara. The view was breathtaking. One particular thing I noticed was the traffic on Maharashtra side. The traffic from Pune to Kolhapur was bit heavy. Refueled and lubed the chain in Kolhapur. Once you cross Kolhapur, the traffic is very scarce and you can see the next 2 kilometers with barely 1 or 2 vehicles.
After Kolhapur, Belgaum crossed then it was around 2 pm that we stopped for lunch. It was 2 pm and we still had around 500kms to cover. Started quickly after lunch and the roads were in very nice condition and the traffic as usual very scarce. So the riding was joyous. But may be because of the heavy lunch, I was feeling very sleepy. One thing was loneliness, despite the fact that the other person is sitting behind you, the helmets and all make it very monotonous. Sometimes it's just the road and you, riding along. During such times, I would sing anything or make up some story in my mind. One more riding session and we were in Hubli, stopped for tea here. One thing was, we were taking many breaks (and those seems to be only way to give some rest to our burning bums: P).
We had ridden for around 1 hour and it started raining. The rain god was not very cooperative with us from here onwards. Stopped in the shed of a stopped truck when the rain become too much. Started again and this time stopped for refueling near Harihar. It was around 6 pm, time to switch on the lights again. It became a little bit slower during night, the reasons being light glares or insects. We continued steadily and crossed Chitradurga. It was around this time, we were again welcomed by the rain. Stopped at a fuel station for some time. Every time we were stopping, it was becoming more difficult to get down because of the bums: P and legs being in same position for so long. Reached near Tumkur around 9 30 pm and again the rain. Stopped again somewhere and then continued when it subdued. The rain ate much of our time. Better to pack your raincoat and sheets to cover luggage and yourself during such long rides. Finally reached home around 11:00 pm.
We were tired like soldiers returning from war, but we had done this, with no experience of long rides. The feeling of accomplishment was all over. If someone asks me, whether I am ready to do this all over again. I would be like, Hell yeah!
This post was originally published on 'Experiences'.
Frequent Searches Leading To This Page:-
Bangalore to goa trips, weekend trip from bangalore to goa, mumbai Goa trip from bangalore, weekend trips near bangalore, weekend tour package near bangalore, weekend getaways from mumbai