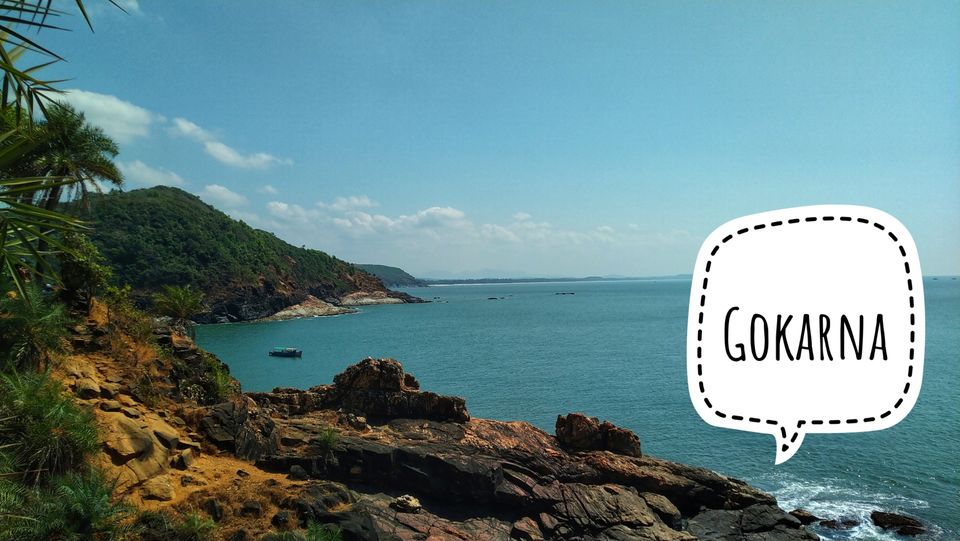 So finally a boy from Mountains decided to go to the beach, and he decided to go to some peaceful, vibrant and some serene place as he was going through some very hard time( by hard time i mean breakup :p), and what is better then a SOLO trip to Gokarna.
I started from Bangalore on Thursday Night and reached to Gokarna on Friday Morning, i choose Friday because i know there will be no crowd in Weekdays, and yeah i was right, there were not so many people, i saw more Foreigners then the Indians, how lucky :p.
I booked Zostel Gokarna for a single night, and i tell you guys go try Hostel at-least once in your life, it has a complete different Vibe. I walked to Zostel as it was just a kilometre away from Bus Station.
When I reach there, I saw this... Tell me it's not beautiful.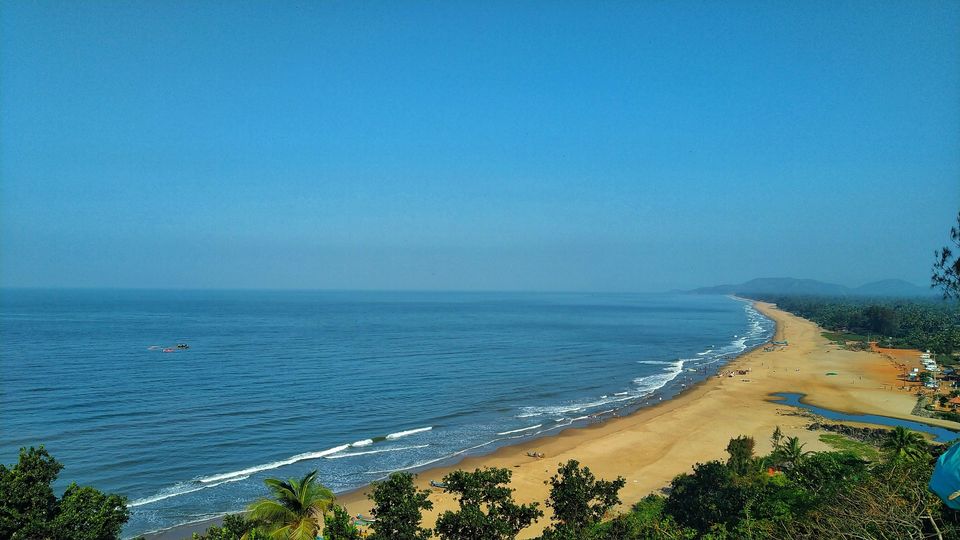 Now i went to Zostel common room where i met a girl who is travelling Solo and came from Bangalore itself, we did breakfast in Cafe Mantra which is in Zostel only and I followed her as she got the better plan. Our plan was such like :
We have taken Auto from Zostel to Belekan Beach and from there we started our trek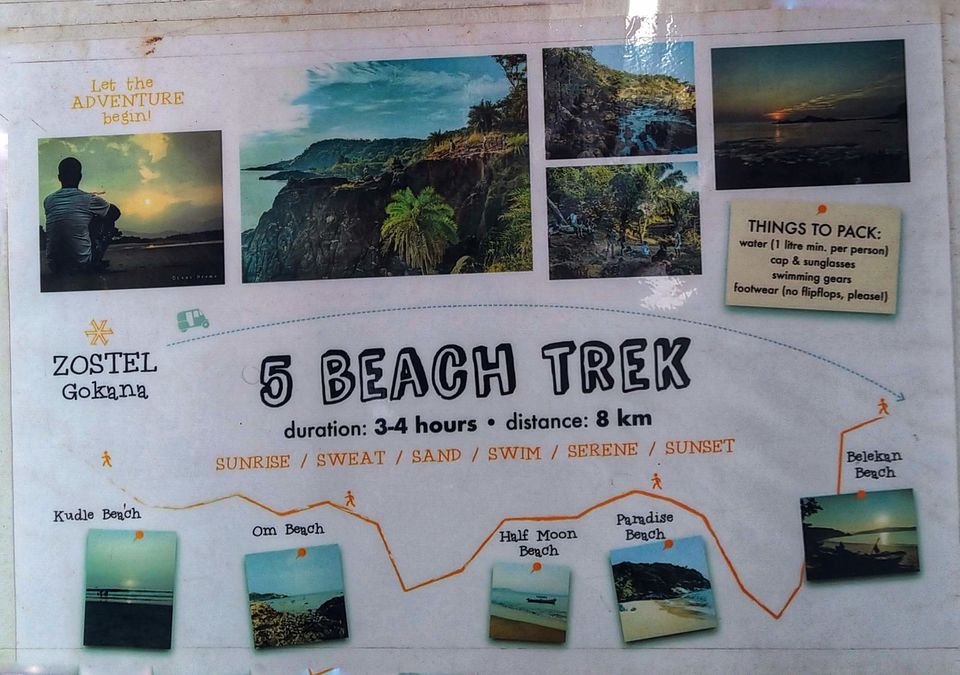 Day 1 to Beaches
The trek itself is about 9-10 km long. We started from Belekan Beach to Paradise Beach then to Half Moon and Om Beach then finally reach to Kudle Beach, which will provide a great variety in terms of changes in terrain.
All the beaches are very clean in both of the aspects (garbage and humans), but there will be a lot of bad looking Crabs!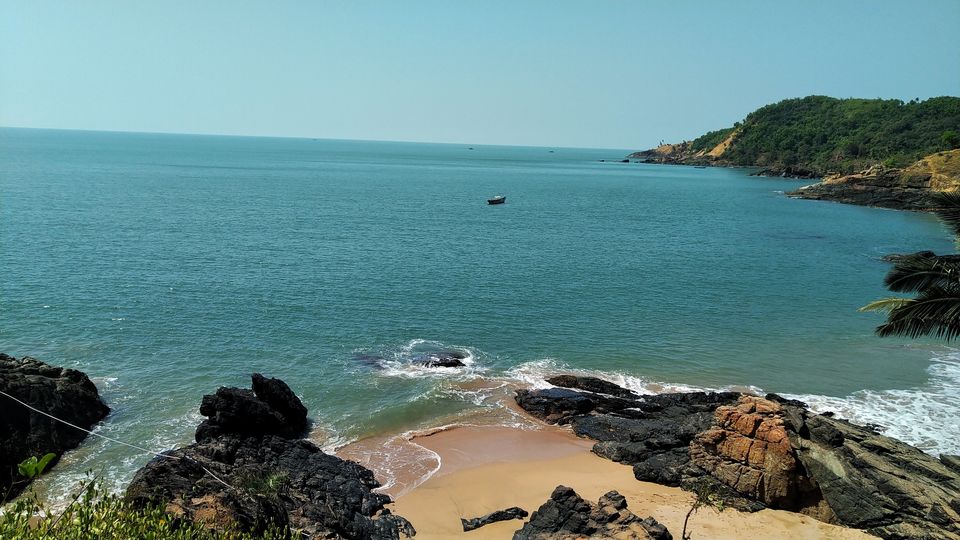 1. Paradise Beach
Paradise beach justifies its name. It stretches around 150 meters in length and is an ideal destination for swimming and camping. Around 70 percent of the beach is covered in rocks which makes some picture-perfect elevation points for photography.
So I've taken a lot of pictures in this beach and did swimming with those bad looking crabs. Yukkkk...!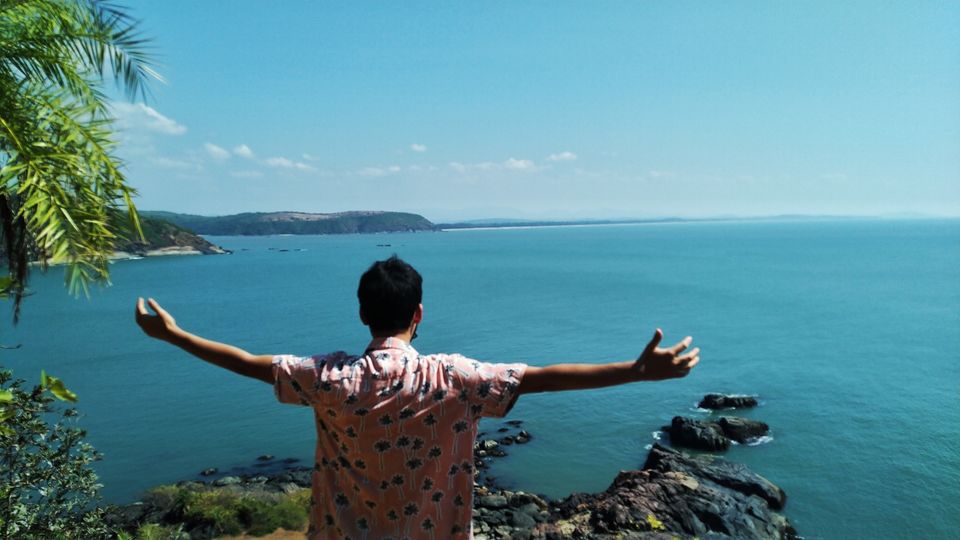 2. Half Moon Beach
A blessing for nature enthusiasts, this beach is the best place to go to if you wish to spend some time alone, or with loved ones, while capturing the stunning sunsets and nature views. Moreover, you can also spot dolphins from this beach if you get lucky.
We got lucky that day and saw so many little cute Dolphins by sitting quietly in the cliff. It is worth to experience.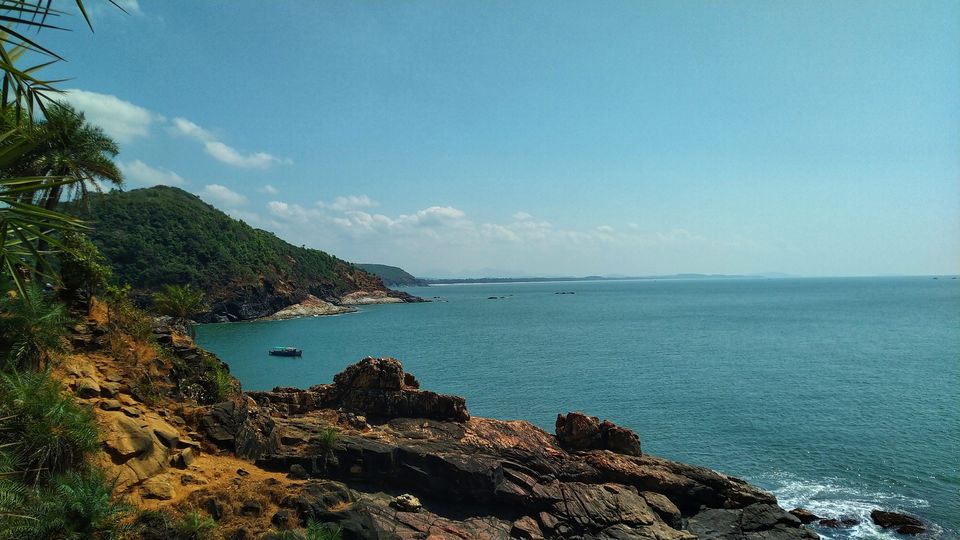 3. Om Beach
The beach is shaped in a way that it appears to be the auspicious symbol 'OM' in the Devanagari script and is named after it. Om beach is one of the pristine and happening beaches in Gokarna for the plethora of water sports and activities that people cherish here.
From the bumpy banana ride to the speedy jet ski ride, from beachside trekking on the hilly terrain to spotting Dolphin in the middle of the sea; OM beach is spot on. The beach can be enjoyed between the two coves that make the shape of OM and is loaded with shacks, huts, and cafes for a lazy vacation.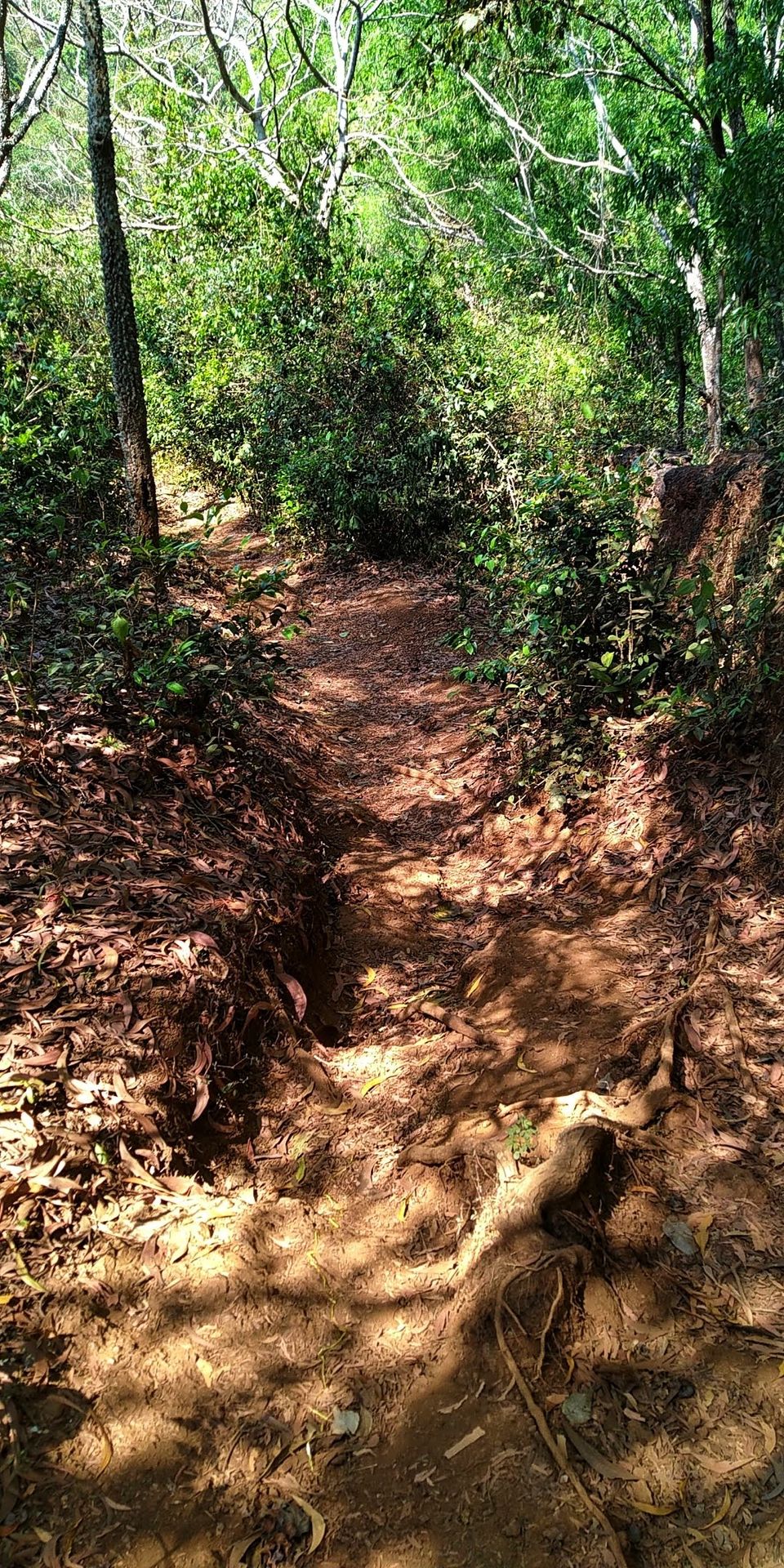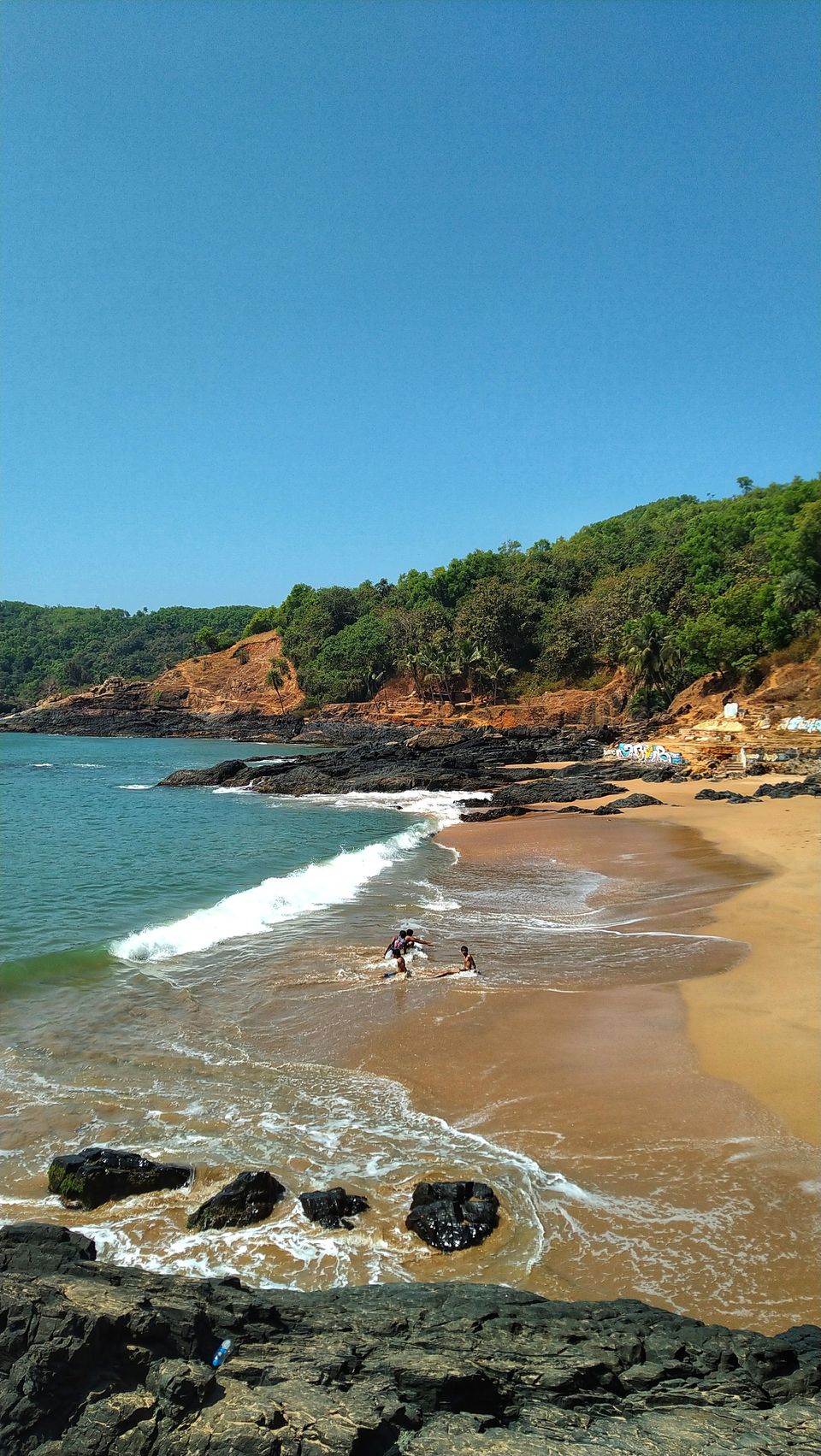 We went to Namaste Cafe, cause we heard a lot about it and yes we can't deny if it secures first place. You can enjoy your beer and finger licking Sea food.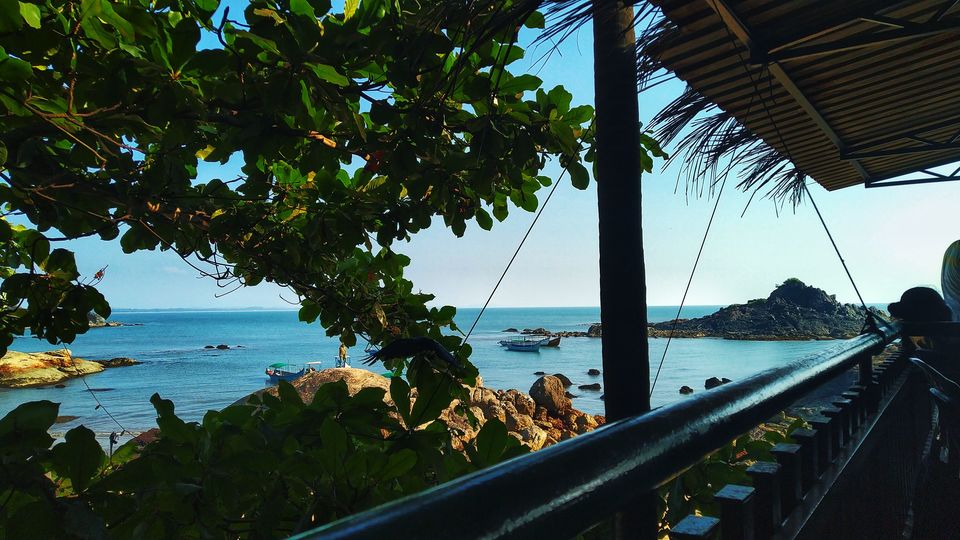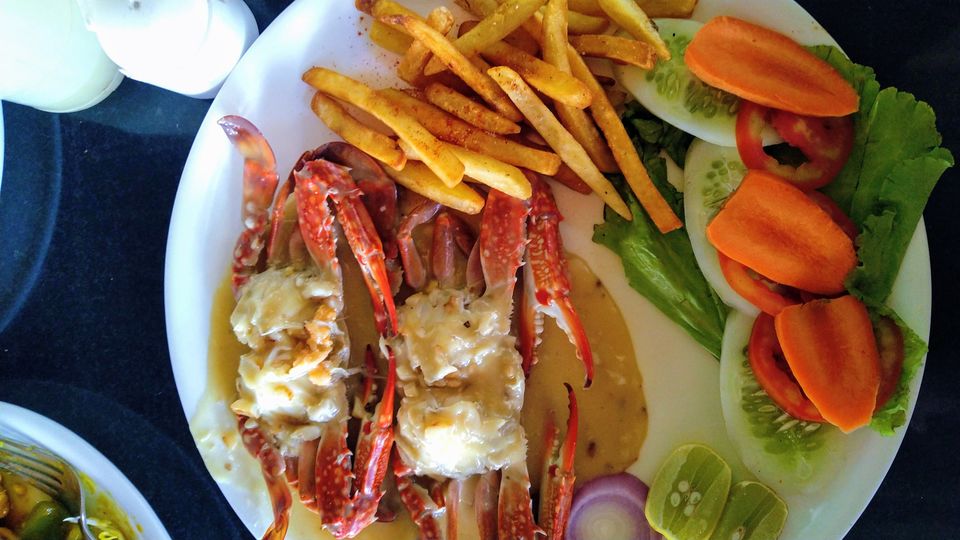 4. Kudle Beach
It is a long stretch of fine sand and blue sea which is quite isolated and is therefore perfect for those looking for solitude and serenity.
Located away from the busy touristy areas of Gokarna, Kudle Beach is mostly frequented by foreign travelers in search of solace and relaxation. Best known as the area for swimming and diving, Kudle Beach is situated very close to Om Beach as well as Gokarna Beach.
We reached here in evening by enjoying every beach in our way, and this was our final destination and we all set to see the beautiful Sunset, so here the sunset we waited for.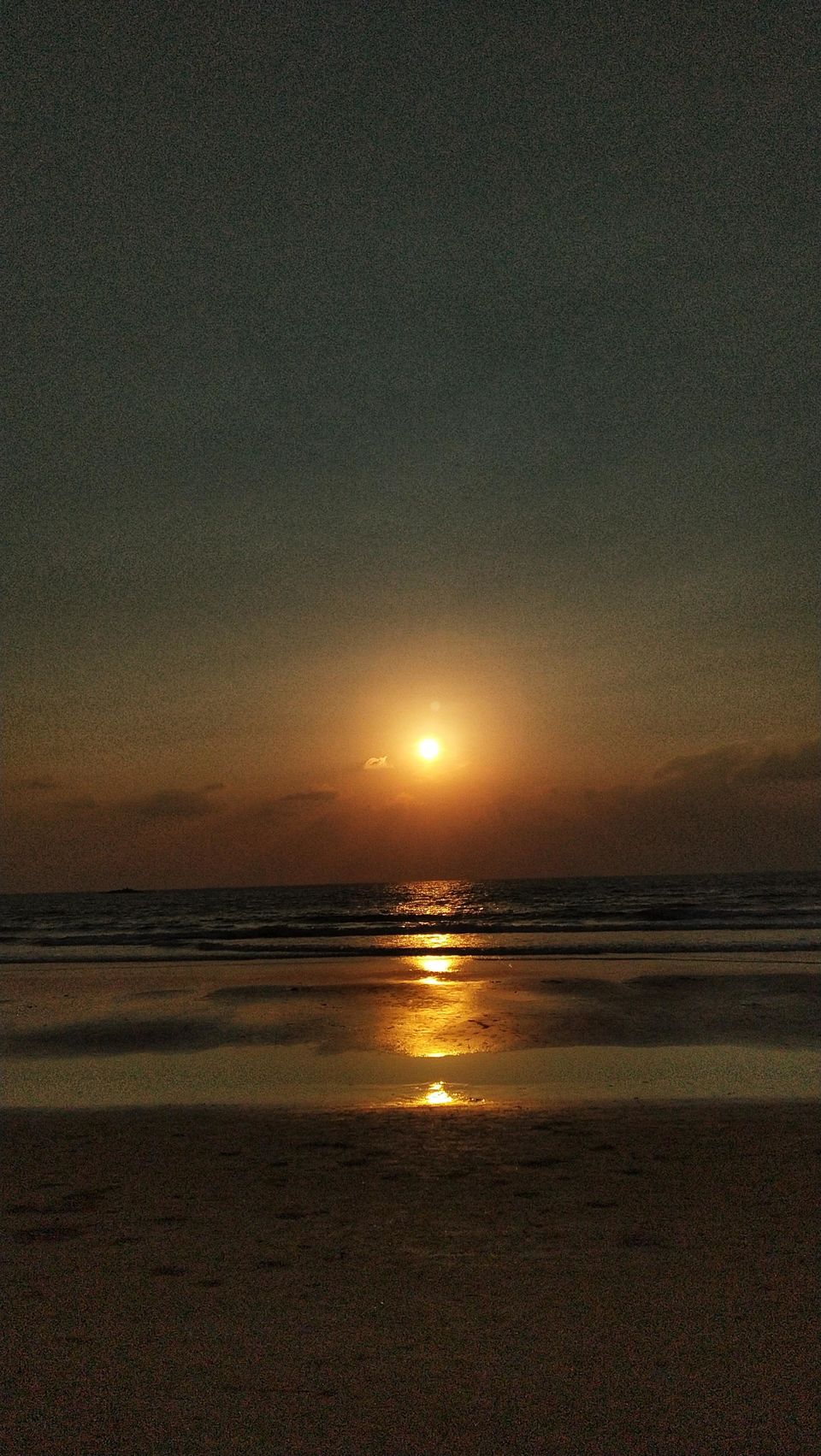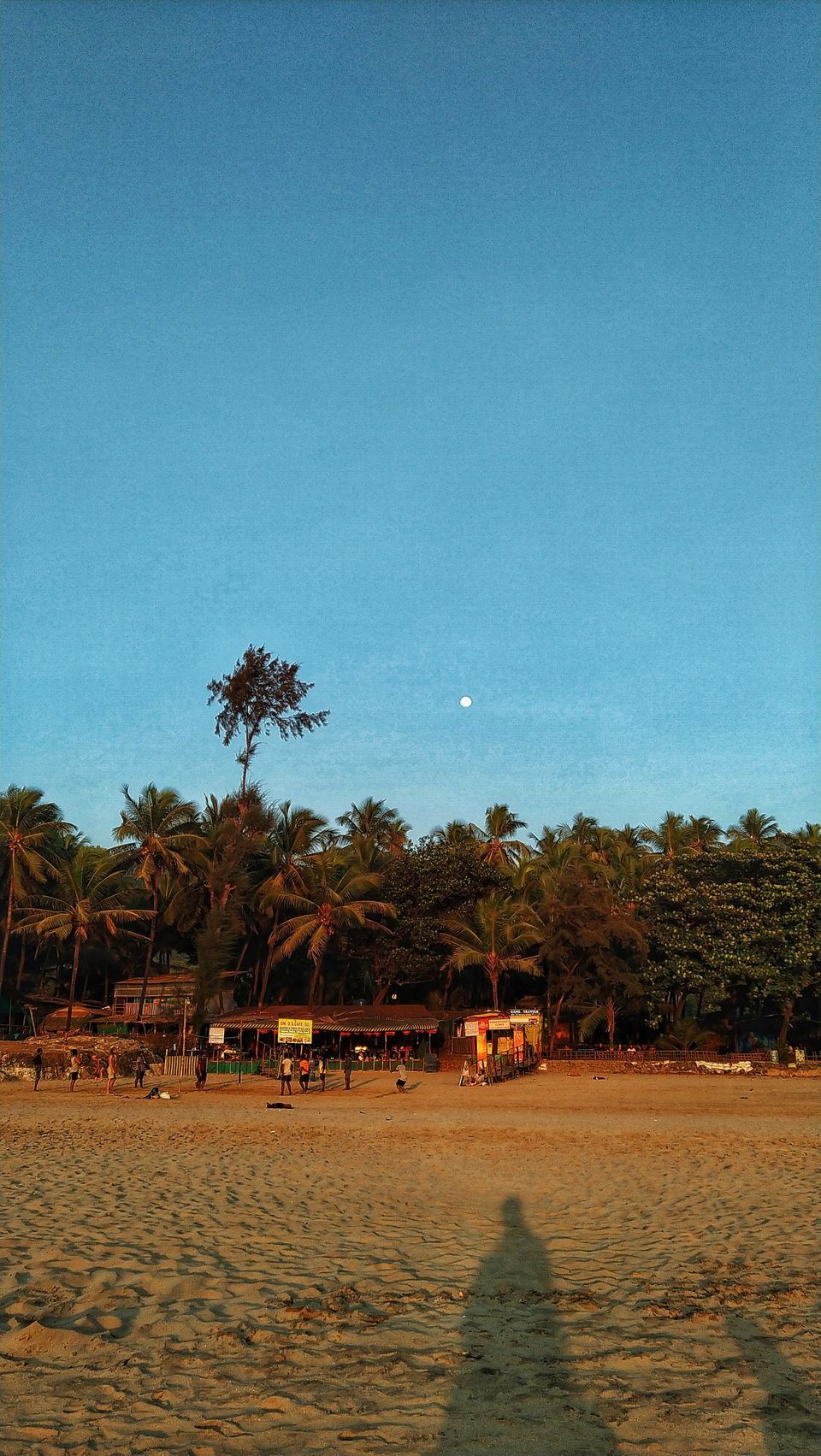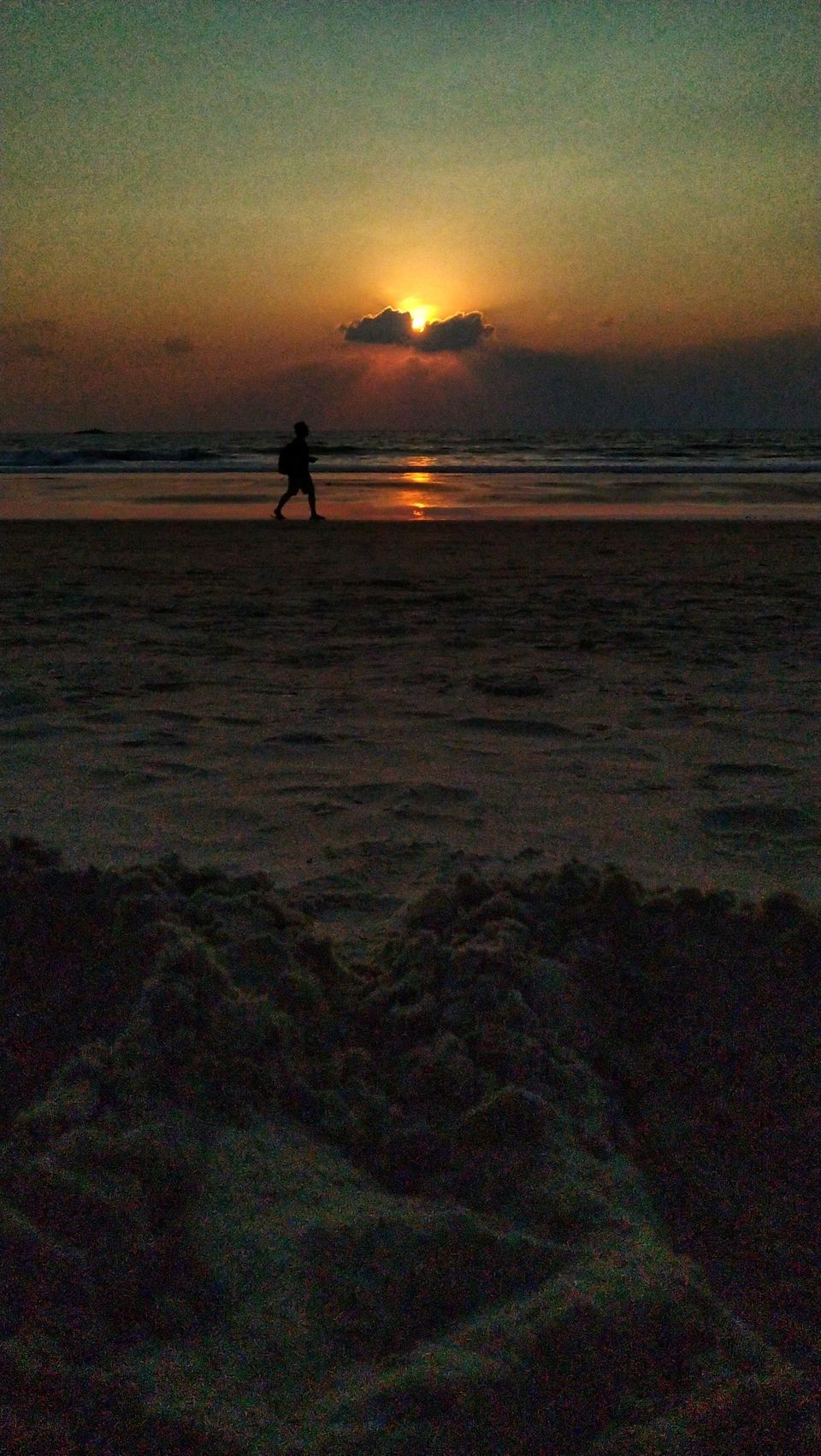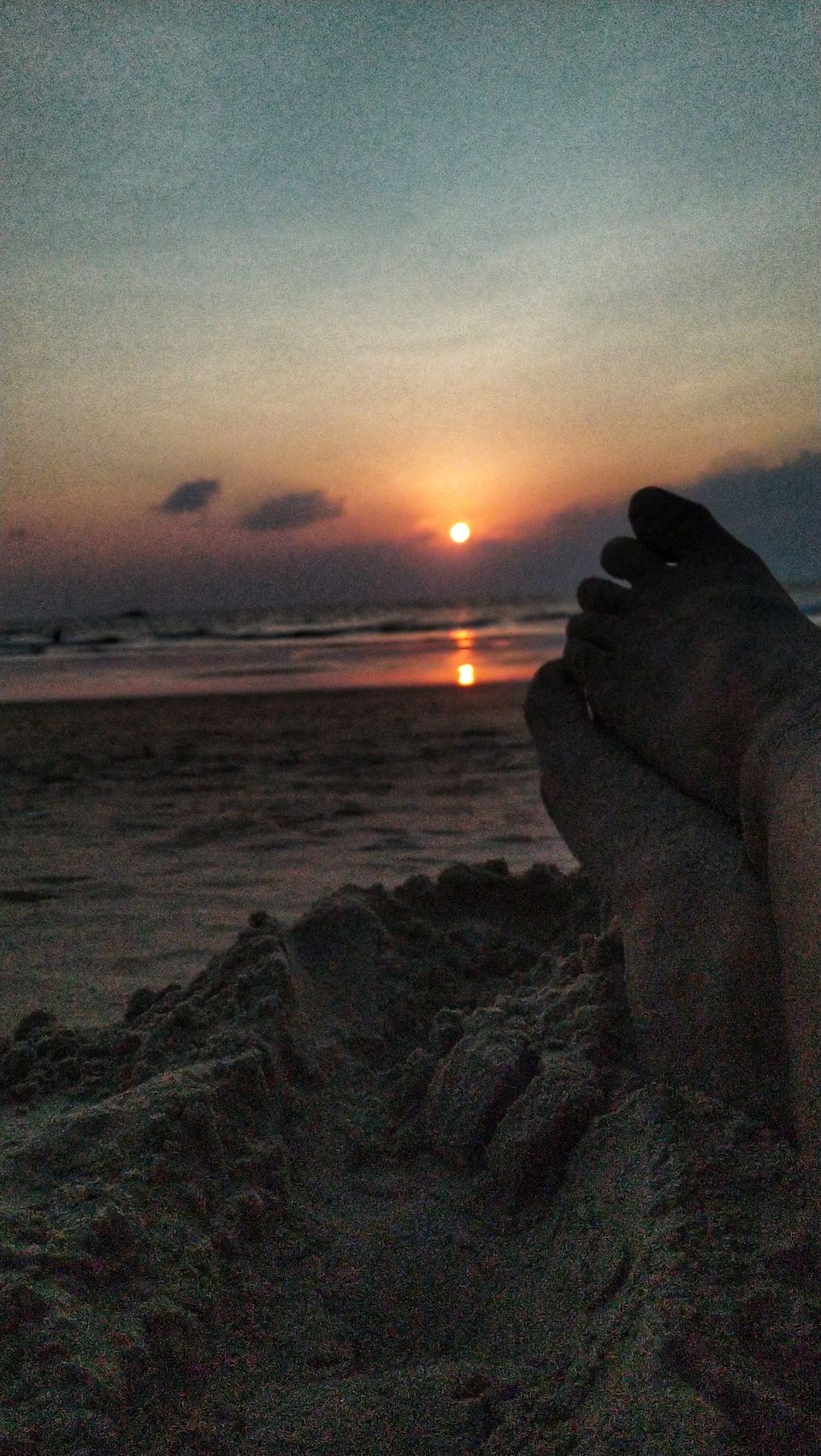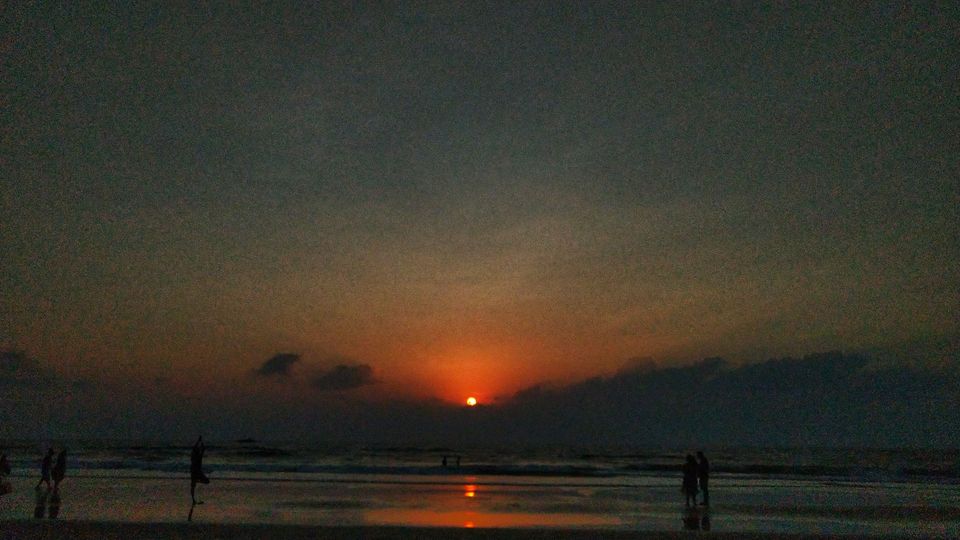 Day 2 to Streets
In morning i went to see Sunrise to Kudle beach and then after coming back i went to Gokarna Main Beach which was crowded because it was weekend and people started to come. I clicked few pictures there, as i was in some cool outfits, so why should i not!!! It was a long time since i updated my dp. :D
I went to famous places like Mahabaleshwar Temple, Atma Lingam, Gokarna Market Place, blah blah blah...!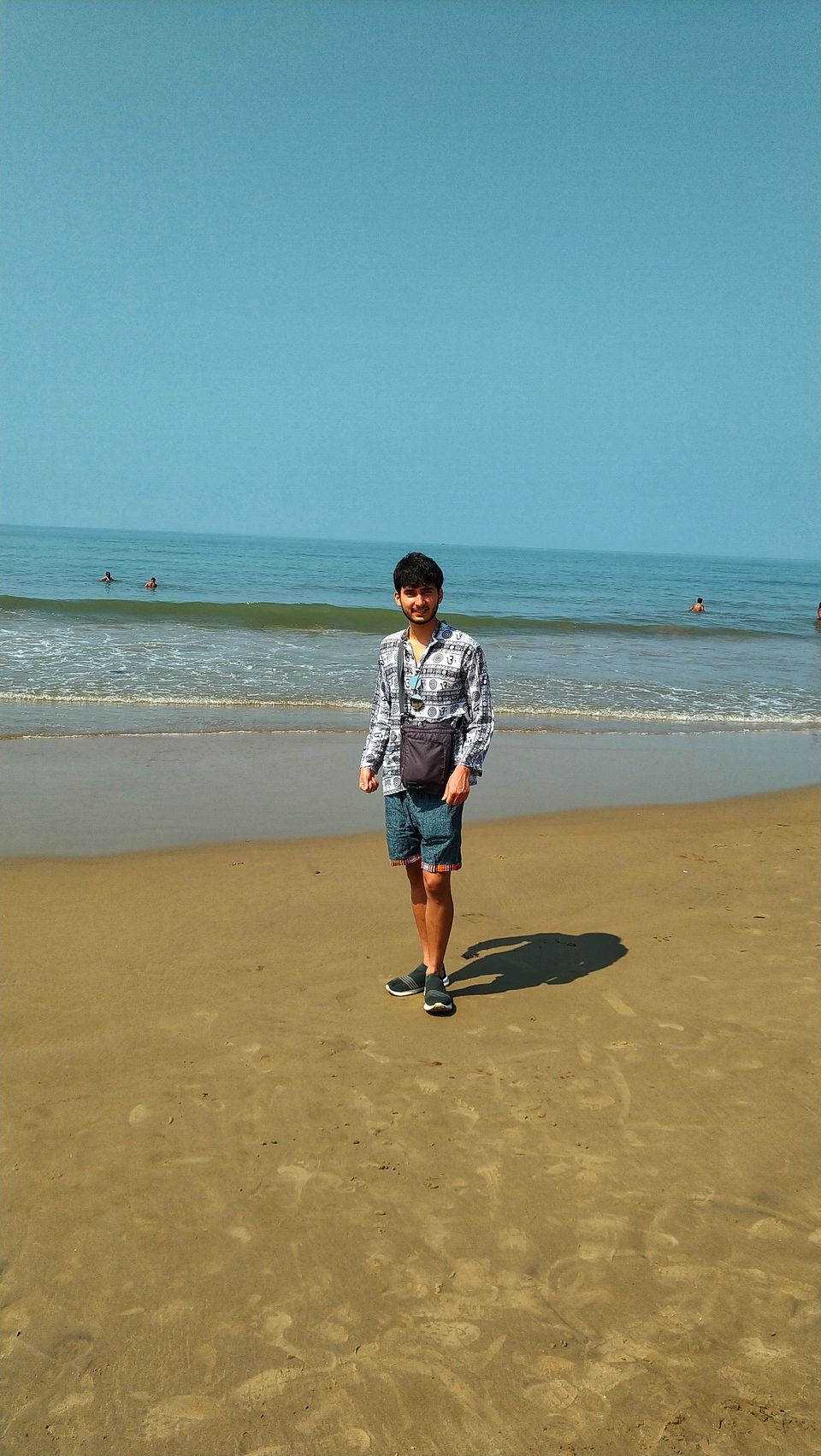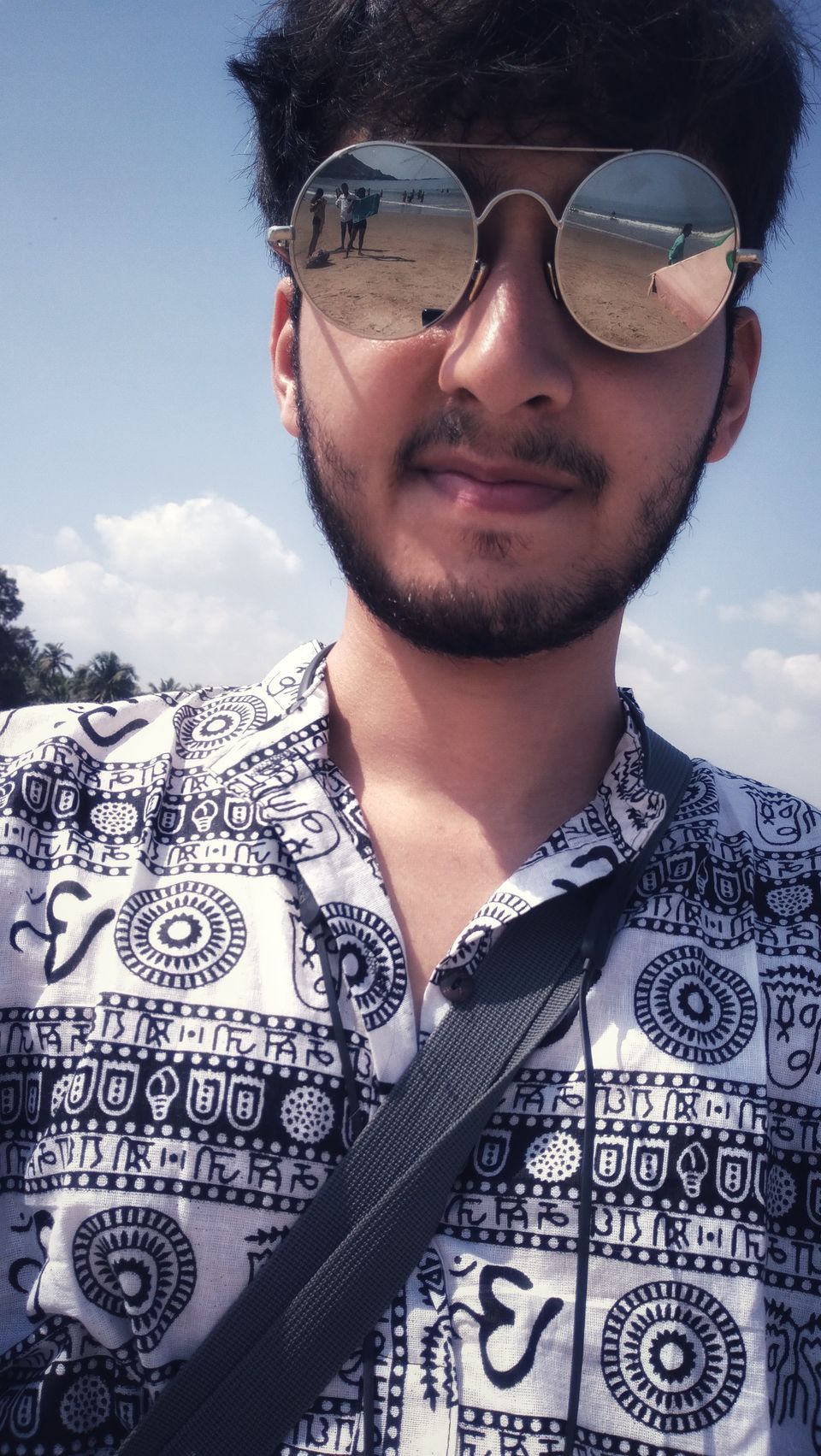 1. Gokarna History (you can ignore it)
Gokarna means cow's ear. It is believed that Lord Shiva emerged from the ear of a cow (Prithvi, the Mother Earth) here.
As per legend, Ravana was given Atmalinga by Lord Shiva and instructed that it would stay permanently where it is first placed on the land. But Lord Ganesha came in the form of a boy and planted it in Gokarna while Ravana was performing rituals. Once placed Ravana could not remove it from ground, but he removed some pieces of the Linga and threw them in different directions.
Interesting right???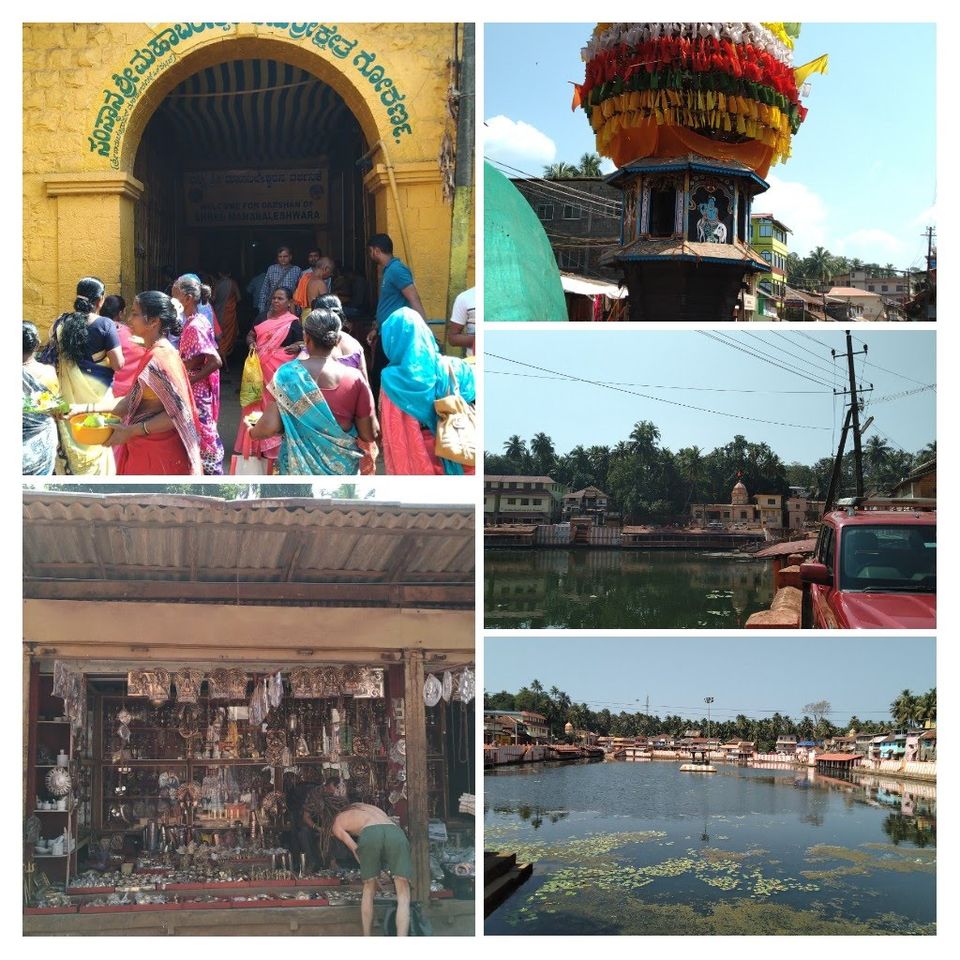 2. Chilling in Zostel
So before leaving to Bangalore i enjoyed my stay in Zostel where I made some new friends from different cities and we were playing UNO, Foosball. And it was so ez to beat them!!???? I hope they don't read this. Those 2 puffs of Grape flavour Marlboro and few litre of BIRA i will always remember.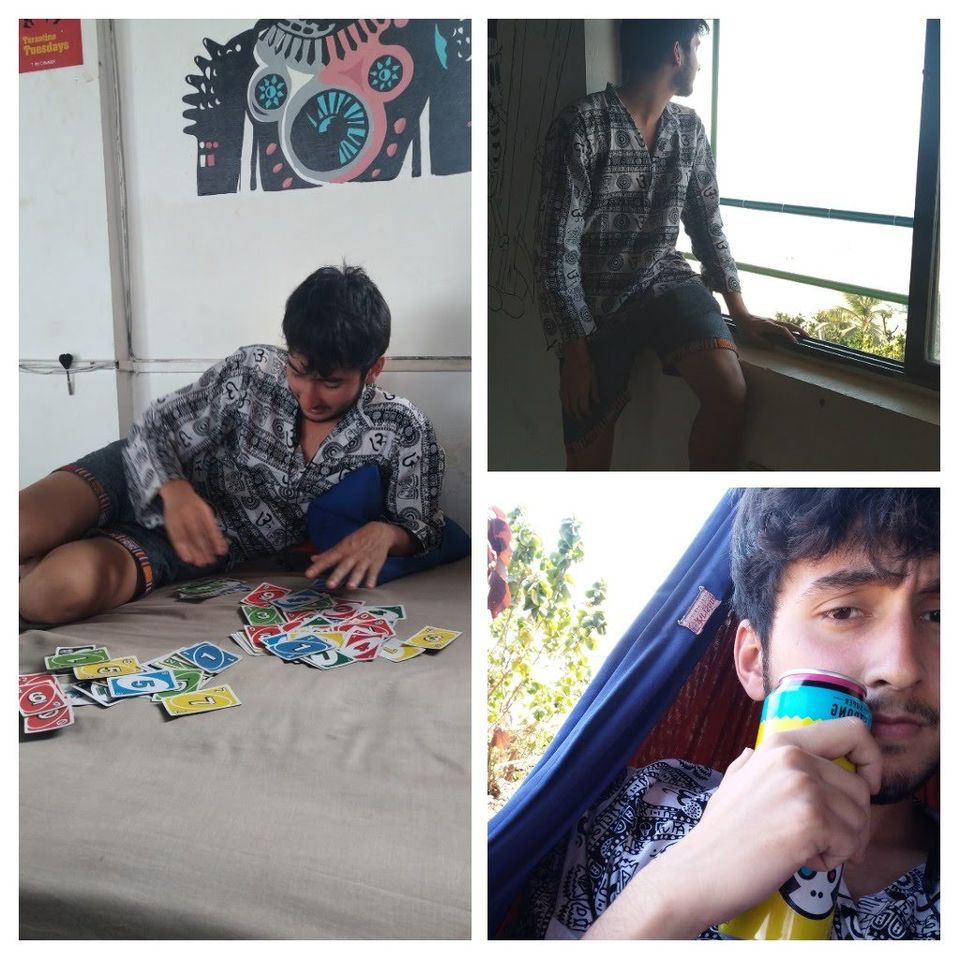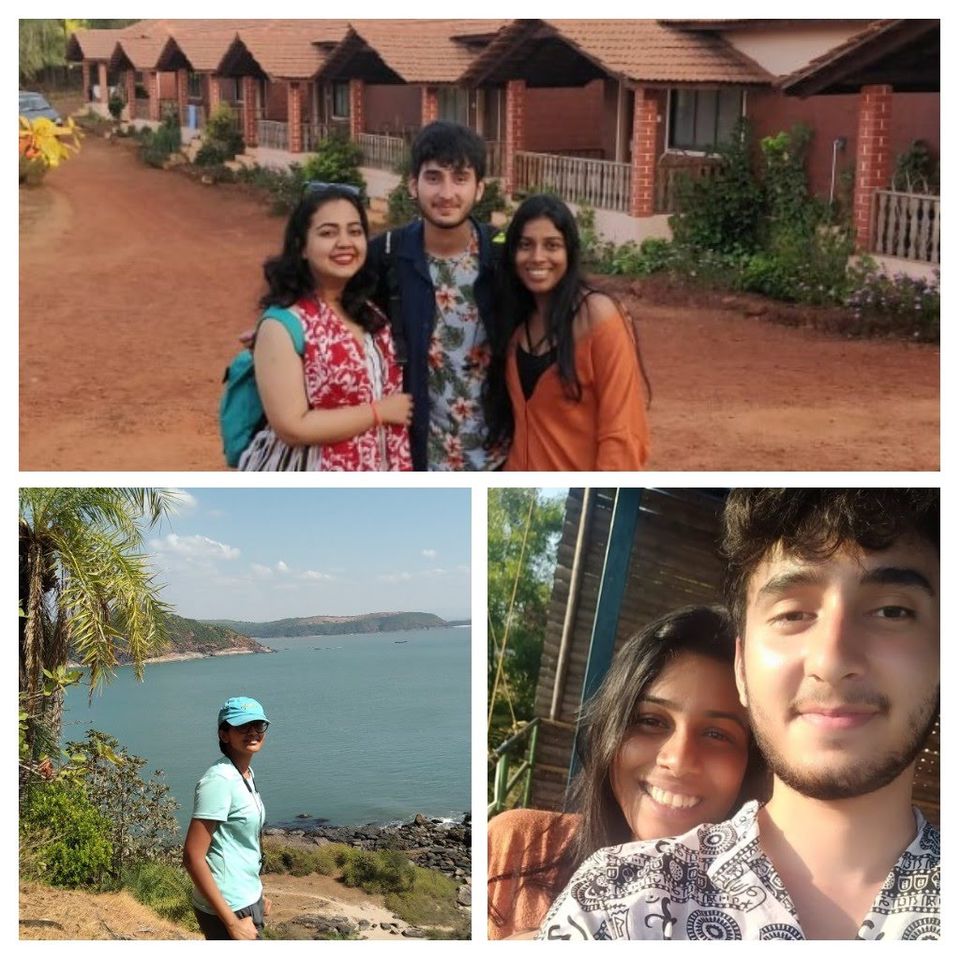 Now I'm in Bangalore, i've reached safely. Thanks for a read :p
https://www.instagram.com/saharsh______/