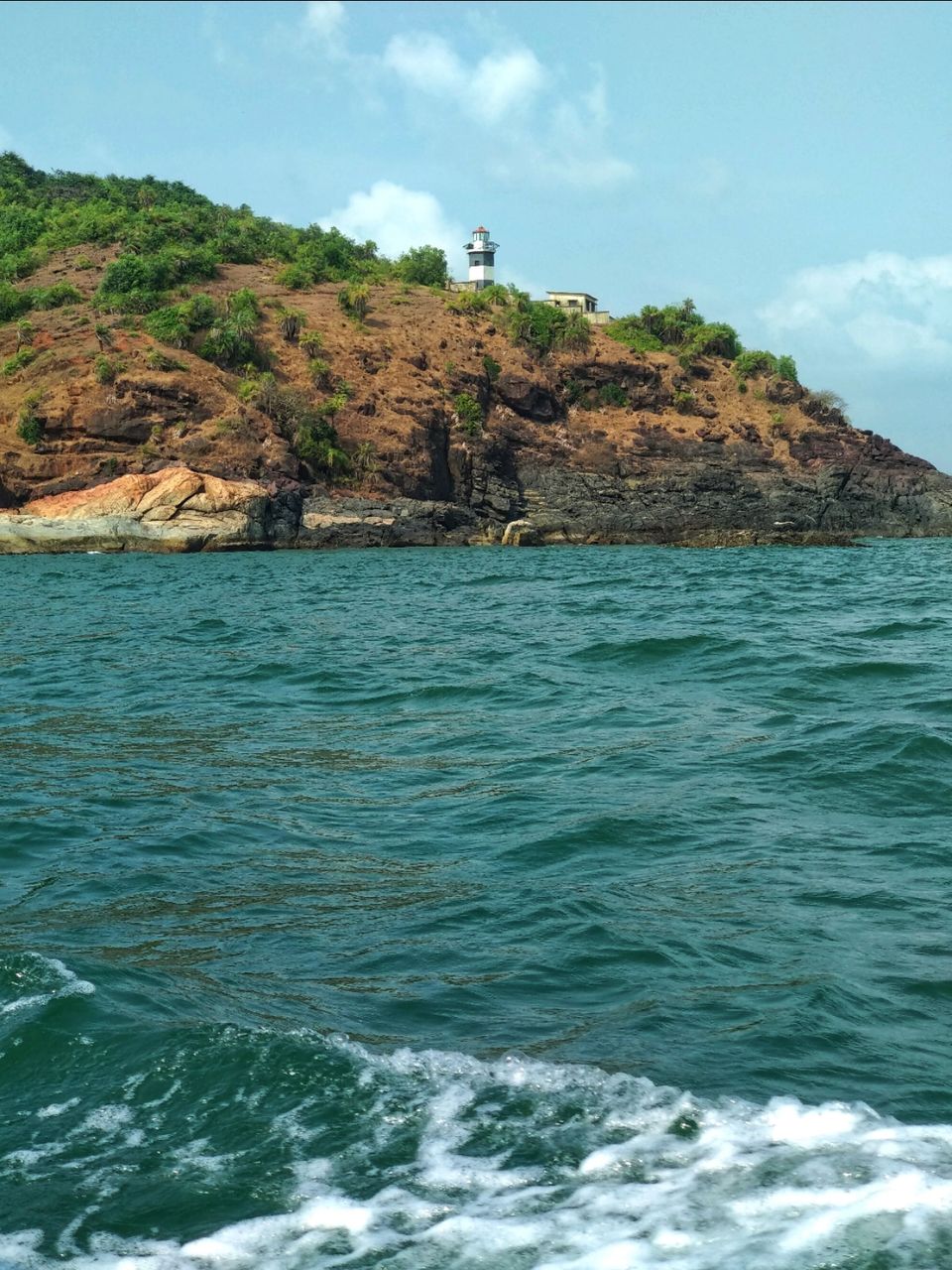 We woke up at 6 in the morning had a light breakfast and left around 7:30am from our homestay. We explored the roads of Gokarna. People here are extremely nice and helpful. Today we had decided to visit mirjan fort and other small places in Gokarna.
We left the homestay and went to a bike hiring shop, hired a bike and left to mirjan fort, which is like 21kms from Gokarna. Renting bikes in Gokarna is quite cheap it would cost you 300-400 per day. Before you hire a bike here you should be careful. Always take a black board vehicle or else the cops here would catch you and you might get into trouble. We spent some time at the fort and headed back to our homestay it was around 12pm .
We then went to play in the beach until 2. Had lunch and packed ourselves and left to see mahabaleshwara temple and koti theertha. We then returned the bike and walked towards bus stop and then we returned to Bangalore.
The whole weekend was jovial. Next time I make sure I visit for 4-5 days..!!
Ahhh..!! Such a beauty, you Gokarna 💓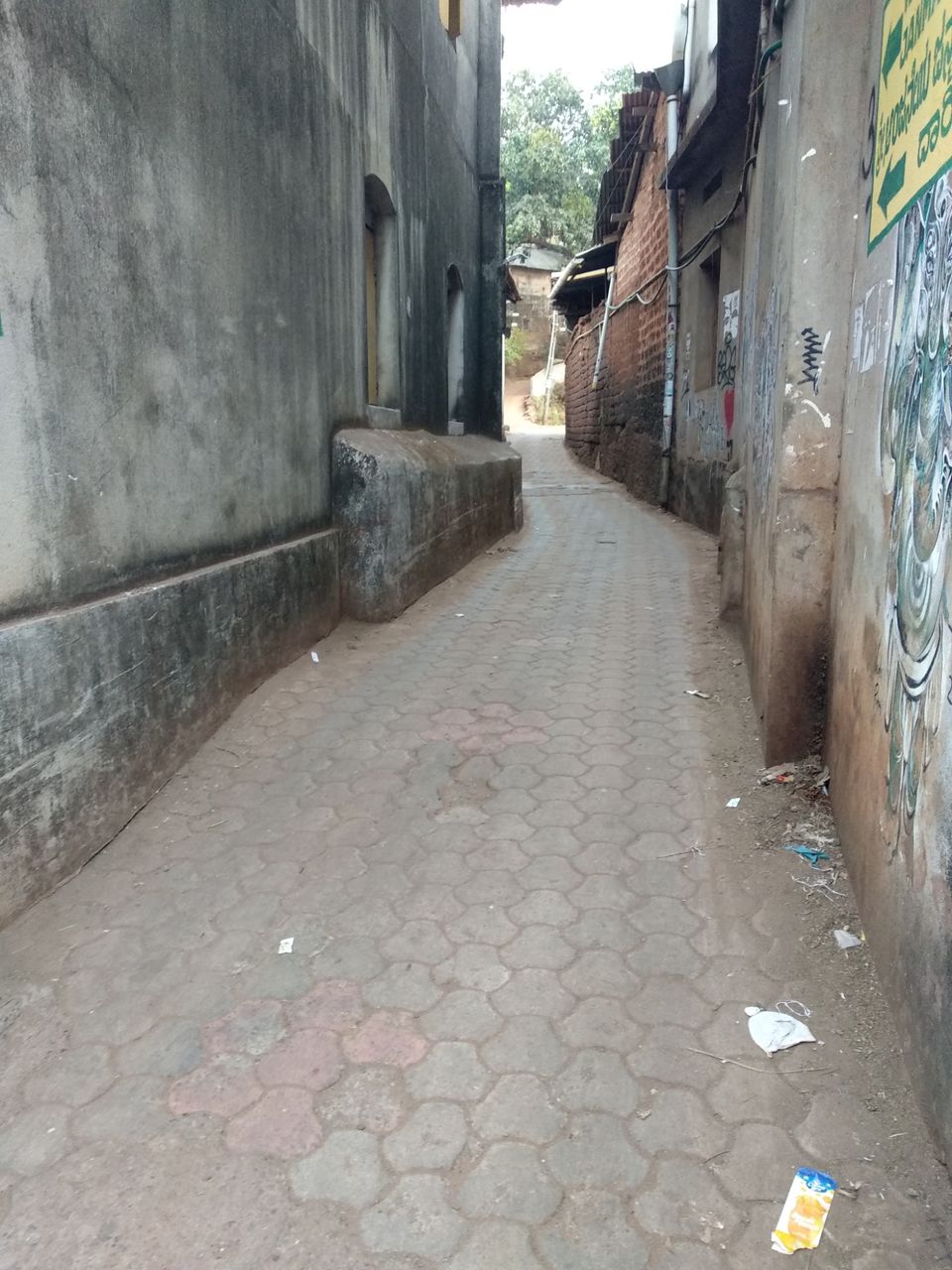 Hello, this is my first trip I'm posting. It was a quick weekend getaway. Have to tell you Gokarna is the best place escape from busy life and have a calm weekend or a vacation. We were traveling from Bangalore and we took bus to reach Gokarna. It took 10 hrs through bus.
We reached Gokarna around 8am. As soon as we reached Gokarna we took an auto to head to our homestay which was Namaste Samudra Yoga located right beside the Gokarna beach. Well auto people here charges way too much, you gotta bargain a bit. So the auto guy charged 150 something to drop us.
Once we reached Namaste Samudra Yoga homestay we were mesmerized by seeing beach beside it. The rooms were clean no doubt best stay.
As soon as we reached our homestay, we freshened up, had breakfast and left for trekking the beaches of Gokarna. One must try trekking all the five beaches in Gokarna.
Since our homestay was on Gokarna beach our trek started off from there itself. After Gokarna beach we reached Kudle beach. Kudle was clean and you can also get into water And play. We actually played at Kudle for sometime and continued on our trek towards Om beach.
Om beach is quite crowded and cannot get into water so we clicked some pictures and left and moved ahead. In Om beach there are ferries available to show you the remaining two beaches, if u guys are tired you can go in ferry. Ohh...!! The ferry charges are tremendous, we paid 600 per head when it was off season. Only to show the two beaches and they'll drop you off at Om beach. If we go in ferry at 6 in the morning we can see dolphins. There are number of water games available at Om beach. Since we went off season many of the games weren't there, only Banana boat ride and motor bikes were available.
Moving on from Om beach we reached half Moon beach, this place is very calm and peaceful. Then we headed to paradise beach.
Paradise beach really a paradise it was beautiful.
From there we took a ferry to come to Om beach and then we took auto from Om beach to our homestay it was around 5-6pm.As our beach was beside the beach we headed to watch sunset. Never miss a sunset when around the beach it will be awesome. After we watched sunset we headed to homestay had food and partied all night and ended our first day beautifully in the beautiful Gokarna.