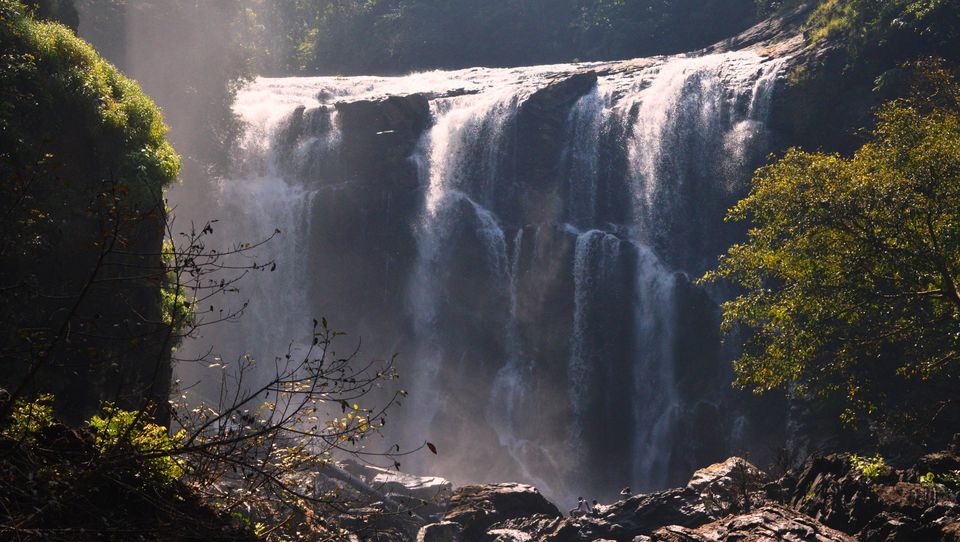 It was a day to remember. It was our maiden trip to the lesser known Sathodi Waterfalls in the Indian state of Karnataka. I think in comparison to Karnataka's Jog Falls; Sathodi Falls was a more delightful sight to behold. Unfortunately it has never got its share of limelight.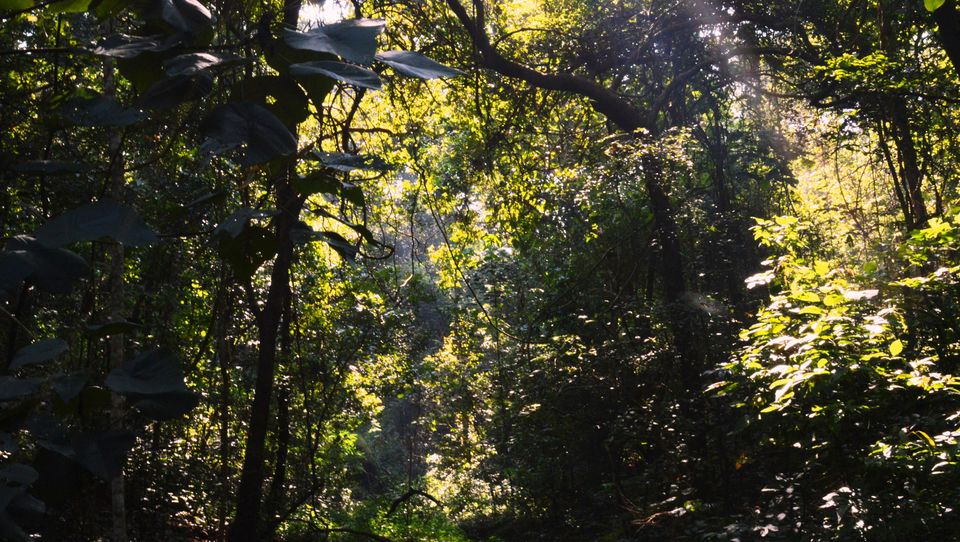 Nestled amidst the dense forest lies the mighty falls. The waterfall is formed by several unnamed streams near Kallaramane Ghat in Uttara Kannada District near Yellapur. It is approximately 32 km from Yellapur. We had also visited Magod Waterfalls which is an hour's drive from Sathodi Falls.
Sathodi Falls is a block type waterfall approximately 15 m tall, the stream flows into the backwaters of the Kodasalli Dam & then into the Kali River.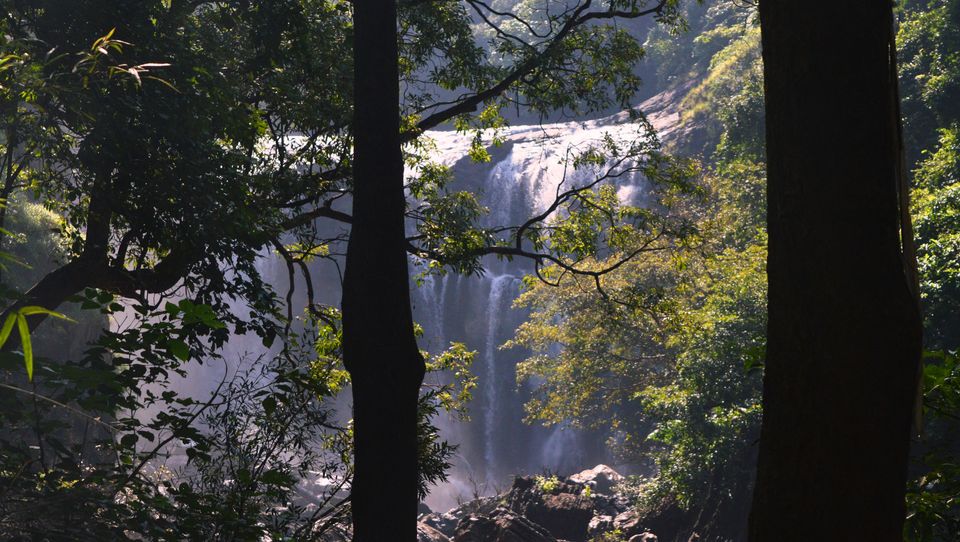 We started our journey in the wee hours of morning & reached the waterfall within 2 hours of drive; halted midway at Yellapur for refreshments. As we commenced our journey by 6 in the morning the roads were empty & the climate was extremely pleasant to say the least.
Yellapur town was bustling with action as early as 8 am. There were many food joints & shacks operating early morning and we comforted ourselves by sipping piping hot creamy south Indian filter coffee & idli wadas accompanied with spicy tangy sambar.
We resumed our journey post breakfast and finally after 45 minutes drive reached our destination. We fought through slippery roads within the forests; the last 1 km stretch was very difficult to drive. Due to the incessant rains the road within the forest is difficult to maintain for the authorities. We parked our bike and took baby steps towards the waterfalls. During monsoon the narrow roads prove quite a challenge for the driver. Therefore we visited this place post monsoon months i.e. October.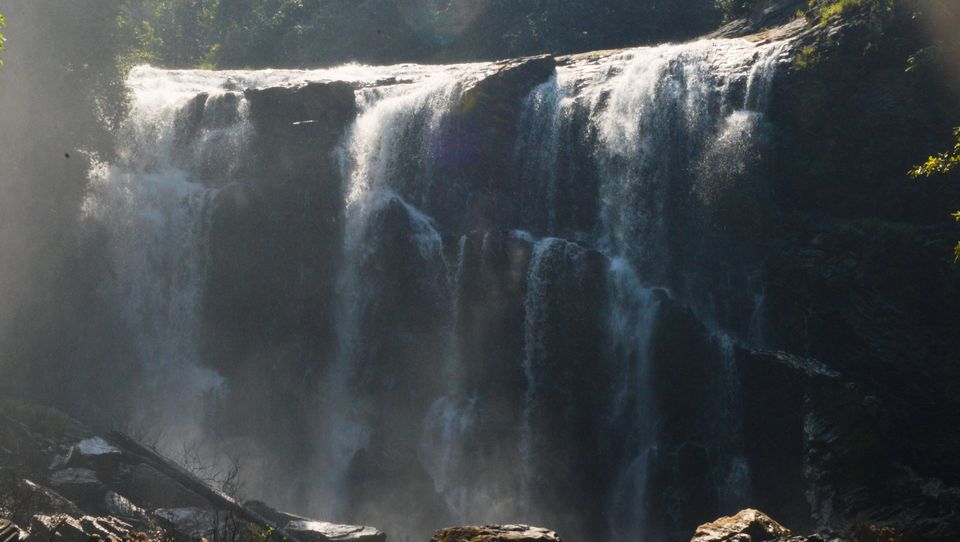 The view of milky white foam like water gushing past huge rocky outcrops rendered us speechless. Sathodi is among the few waterfalls in Karnataka whose plunge pool is accessible to the people. We crossed over steep rocks and logs to reach the plunge pool & were extremely cautious as one wrong step would have landed us in the flowing water of the stream which can either lead to injury or can prove fatal. Once we crossed these rocks we came face to face with the white water cascading down the steep slope which flowed on its way, nonchalantly, as if nothing had occurred. Its gushing sound was serene & permeated our minds.
The waterfall is formed by Dabbesal, which is the tributary of River Kali. One has to take a small diversion of about 2 km to see the point from where the falls originate. The view is breathtaking and does justice to the name 'Niagara of Karnataka'.
Travel Pointers
1. Pack some snacks when going there as nothing is available, alternatively one can eat full stomach at Yellapur
2. Avoid going during Monsoon, as roads are very slippery and water logged. Visit during October as the roads are less water logged and the waterfall is in its full flow
3. Riding in a 4 wheeler would be safer than on a 2 wheeler
4. It is around 70 km from Sirsi, 17 km from Yellapur, 85 km from Hubli; 215 km from Shimoga and around 450 km from Bangalore
5. Combine Magud falls with Sathodi falls in a single trip as both are nearby.
Frequent Searches Leading To This Page:-
offbeat destinations in karnataka, karnataka offbeat places to visit, offbeat karnataka holiday package, unexplored places in karnataka, Offbeat Karnataka Tour