The water gushing in full flow from a height is still considered as one of the most fascinating sight of nature. I am talking about waterfalls here.
Waterfalls are one of the most breathtaking wonder of the nature.
When we talk about India, we are filled with some of the most exotic waterfalls of the world.
In this topic we will cover the most amazing waterfalls of India.
Kempty Waterfalls is one of the most frequently visited waterfalls in India and being surrounded by Mountains of Musoorie this becomes one of the go to places in Summer.
It is at a distance 300 Kms from Delhi and 60 Kms from Dehradun.
People can bath and swim in the falls( Water is not at all deep) and enjoy the summer season in full flow.
The best way to reach here is by taking a direct cab from Musoorie. Delhi/ Rishikesh/Dehradun have direct buses to musoorie.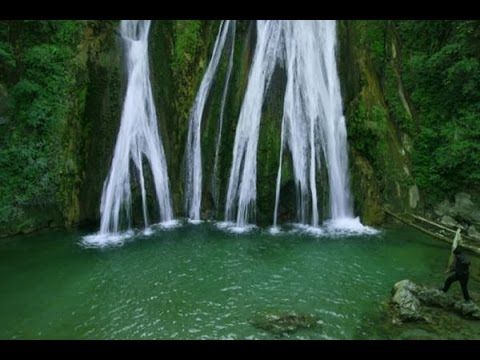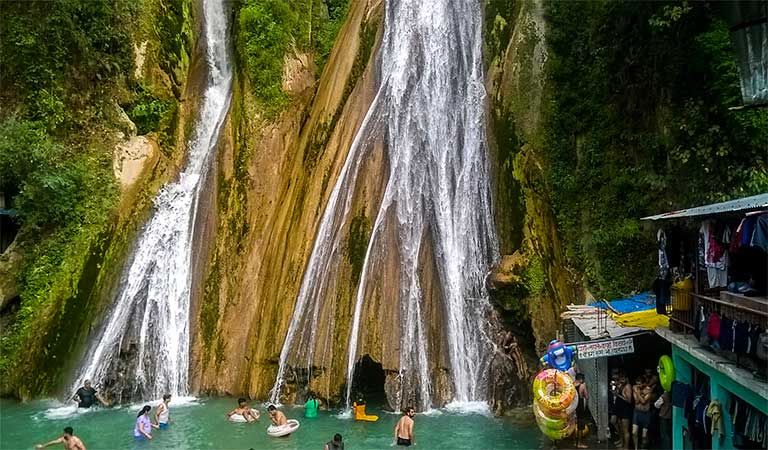 Dudhsagar Waterfalls are one of the most beautiful waterfalls in India. They got major popularity after the release of the Bollywood movie Chennai Express where these falls were well shown.
Dudhsagar Falls (sea of milk) is a magnificent waterfall located in the Indian state of Goa. It is amongst India's tallest waterfalls with a height of 310 m . It is also on the railway track of Konkan Railways and while on train you can watch the amazing nature passing by.
Jeeps/Cars will drop you near the entrance of Bhagwan Mahaveer Sanctuary which lies within the boundary of a village called Mollem on Goa- Karnataka Border. From Mollem, Official Management's Jeeps take you to the fall on chargeable basis as Per Person Charges: Rs. 500 for Jeep Ticket + Rs. 80-100 Miscellaneous charges (for mandatory life jacket, Forest Entry, camera etc.) i.e. Rs. 600 per person.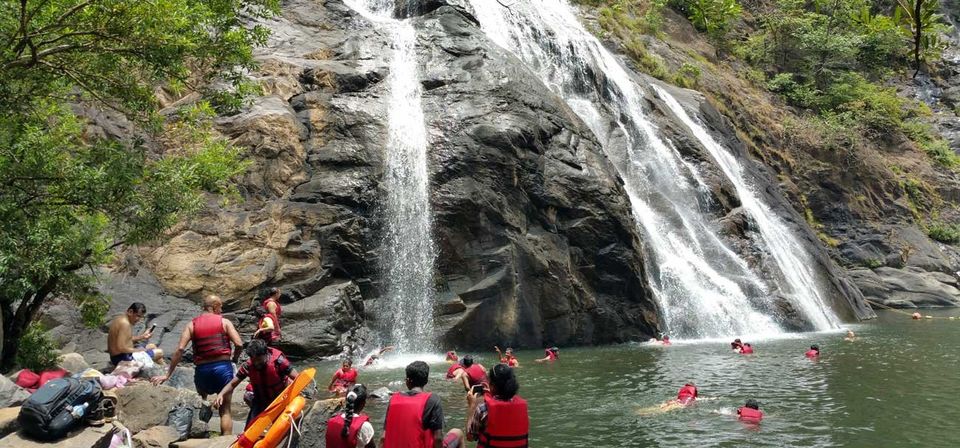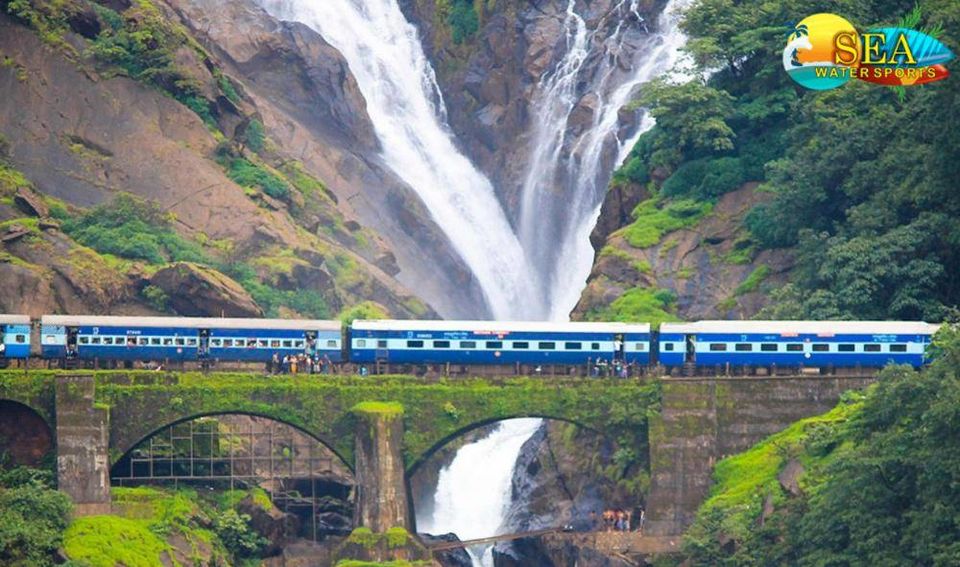 Hogenakkal Waterfalls are one amazing waterfalls In Tamilnadu- Karnataka Border. The place has a very large waterfall with enormous amount of water flowing.
The place is definitely famous for Coracle Ride which is a very different kind of a boat.
There are a lot of street foods also available near the coracle ride such as Fish Fry etc.
You can drive to this place from cities like Bangalore.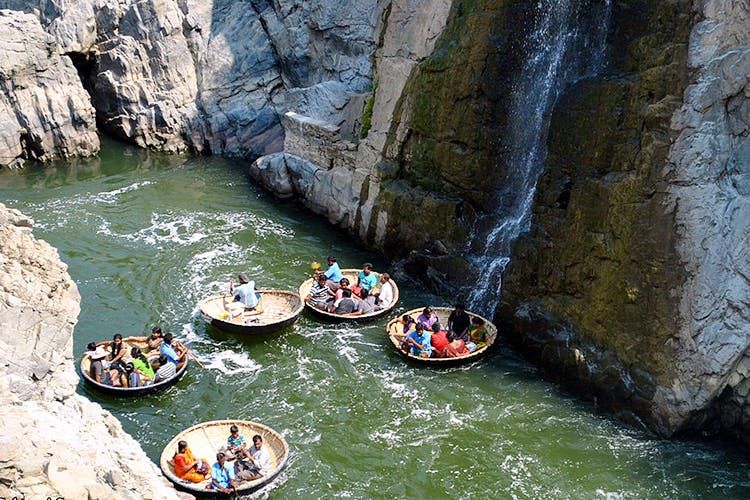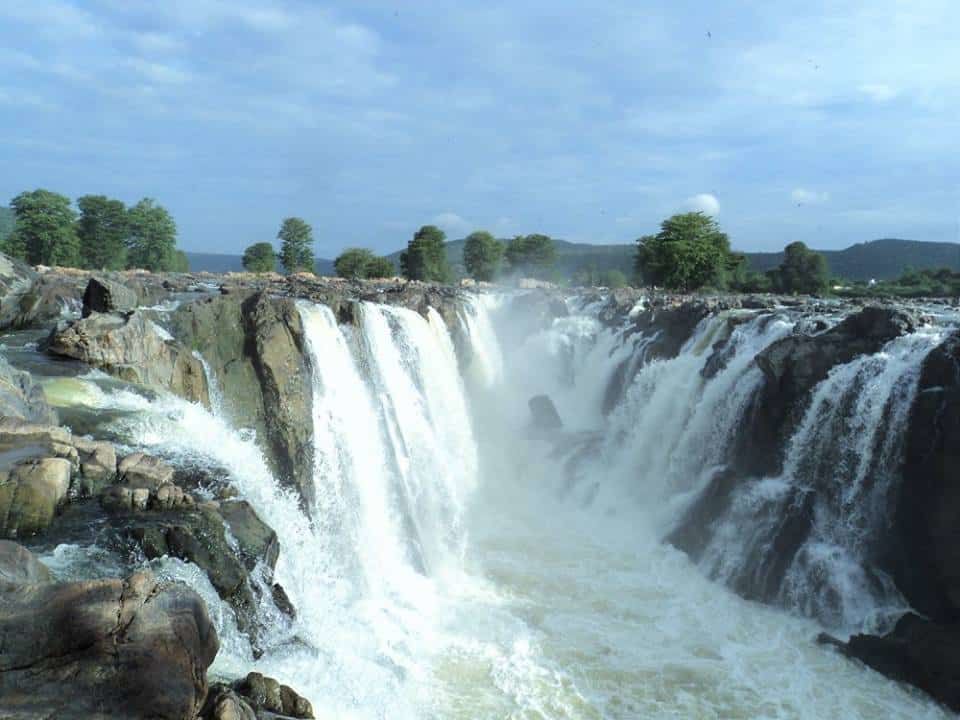 Chitrakote falls are located in Jagdalpur in Chattisgarh and are considered as the Niagra falls of Asia.
If you want to witness raw power, beautiful sight and gushing waterflow you have to reach this place. The ideal time to visit this place is Monsoon.
The best thing about this waterfall is the beautiful boat ride that you can opt for to see the falls closely. One amazing place to visit and should be on the bucket list of everyone.
You can take NH 30 if you are coming from Raipur. You can also opt for buses and trains from Vizag.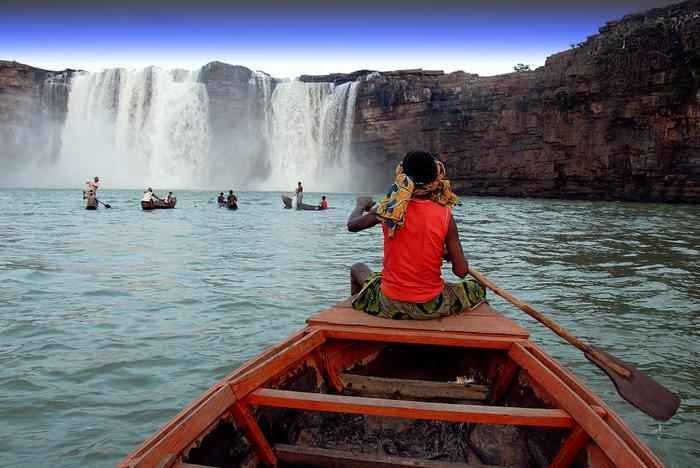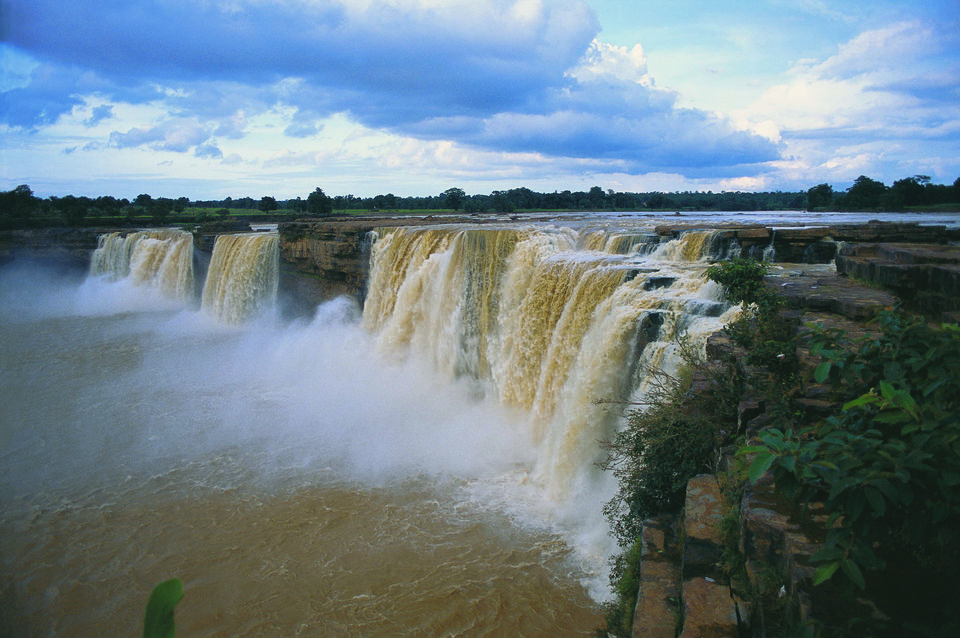 Athirapilly waterfalls is one of the largest of its kind in Kerala. A visit to Athirapilly can add a lot more value to your Kerala Holiday, especially if you are visiting during or just after monsoon. Featured in many Indian movies like Bahubali, Dil Se Taal and many more, Athirapilly is just a couple of hours drive from Kochi.
There is a nominal entry fee and parking charge. You can trek down to the bottom of the falls for an awesome view. You won't be allowed to enter the falls. You can watch it only from a distance. But the view is breathtaking from there.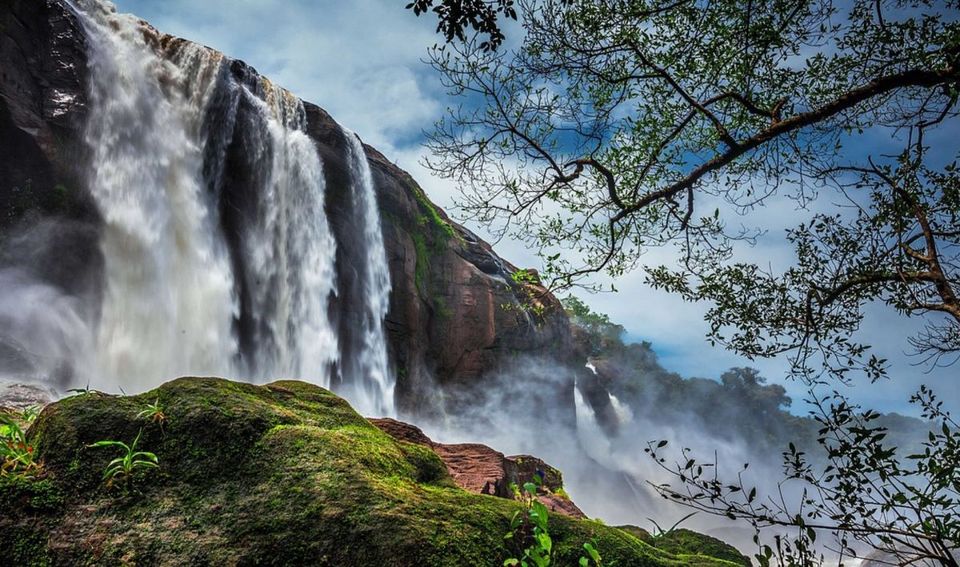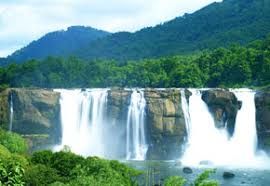 Krang Suri falls is almost 90 km away from Shillong and it takes close to 3 hours to reach the falls by road. The numerous turns and twists of the hilly roads can stretch your travel time a bit but it would be usually less than 4 hours.
Cars are allowed up to the point where you see the first signboard welcoming you to Krang Suri falls.Then there is a 20 min walk to this paradise of a waterfall.
The place has crystal blue waters and is a sight to behold.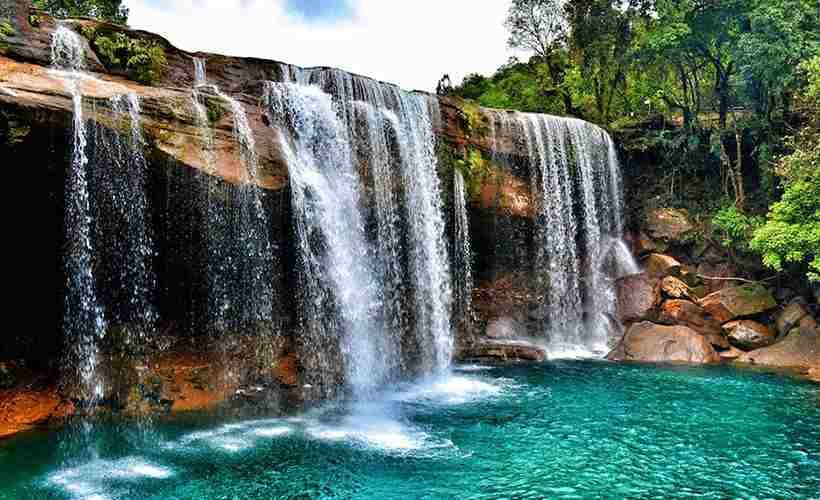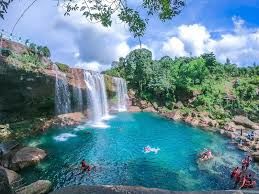 Which one is your favourite??