Magod Falls is a beautiful waterfall located in the Uttara Kannada district of the Indian state of Karnataka. It is situated in the midst of the dense forests of the Western Ghats, about 17 km from the town of Sirsi.
The waterfall is formed by the Bedti River, which cascades down a height of about 200 meters into a rocky gorge, creating a stunning visual spectacle. The water plunges down with great force, creating a misty spray that engulfs the surrounding area. The sound of the gushing water is music to the ears, and the verdant greenery around the falls adds to the charm of the place.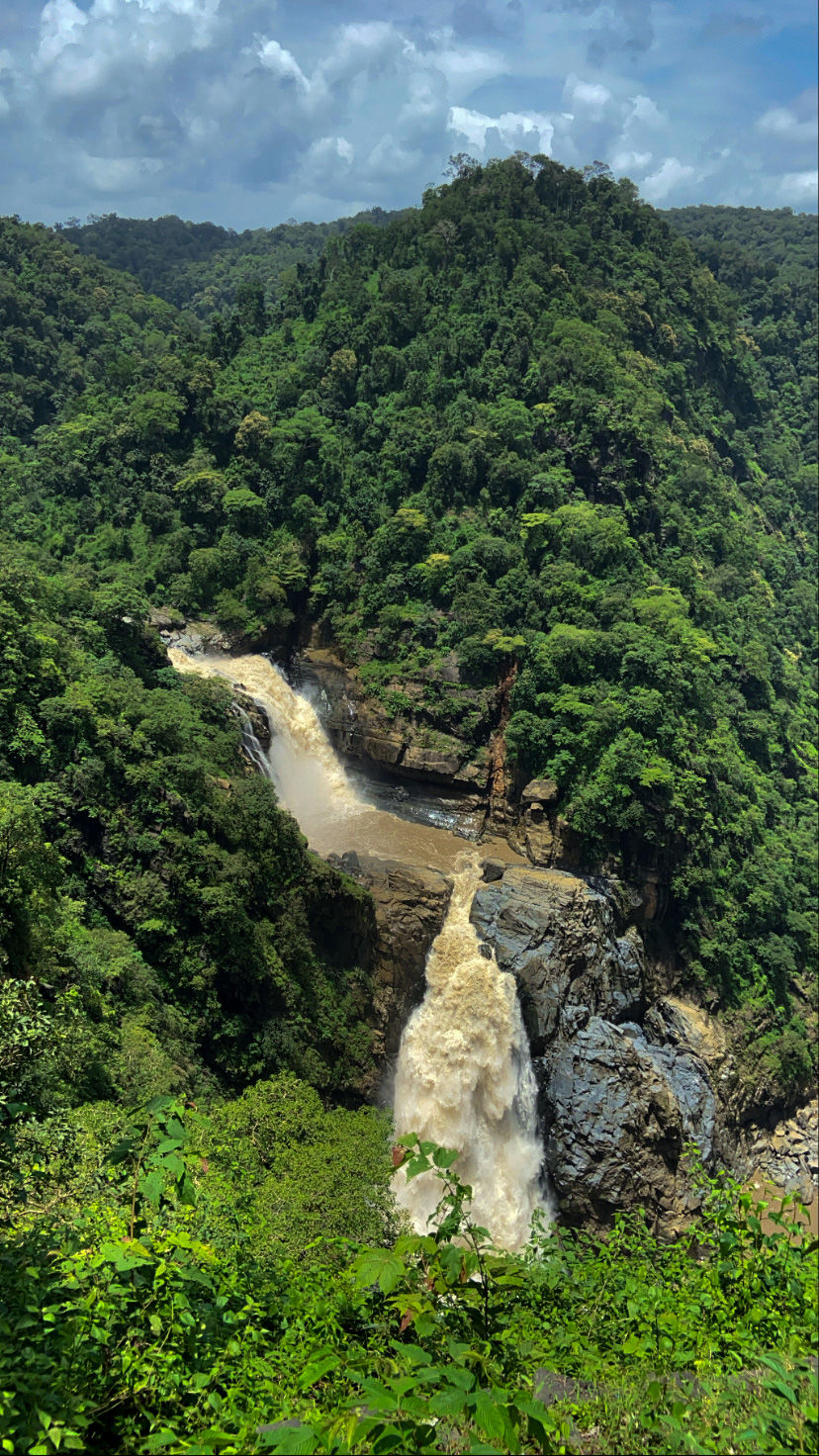 Magod Falls is a popular tourist destination and attracts visitors from all over the state. The best time to visit the falls is during the monsoon season, between June and September, when the water flow is at its peak and the falls are at their most magnificent. The area around the falls is also a popular spot for picnics and nature walks, and there are several trekking trails in the surrounding forests that offer breathtaking views of the falls and the Western Ghats.
Reasons to Visit Magod Waterfalls:
Kavade Kere (lake) is a worthy stopover enroute to Magod Waterfalls. Kavade Kere is 6 kms from Yellapur, 10 kms before Magod Waterfalls.
Jenukallu Gudda Hiking: 4 kms from Magod Waterfalls
Vanadurga Temple, 1.3 kms from Magod Waterfalls
Kallare Waterfalls, 1 km form Magod Waterfalls
Timing: Magod Waterfalls can be visited between 9 AM and 6 PM on all days.
Places to visit near Magod Falls: Sathodi Falls (38 kms), Banavasi (83 kms), Unchalli Falls (92 kms) and Dandeli (70 kms) can be visited along with Magod Waterfalls.
How to reach Magod Falls: Magod Waterfalls is 442 kms from Bengaluru, 107 kms from district headquarters Karwar and 86 kms from Hubballi (nearest airport and railway station). Buses are available in Yellapur from Karwar, Hubballi or Bengaluru. Taxis can be hired to reach Magod Waterfalls, 17 kms from Yellapur.