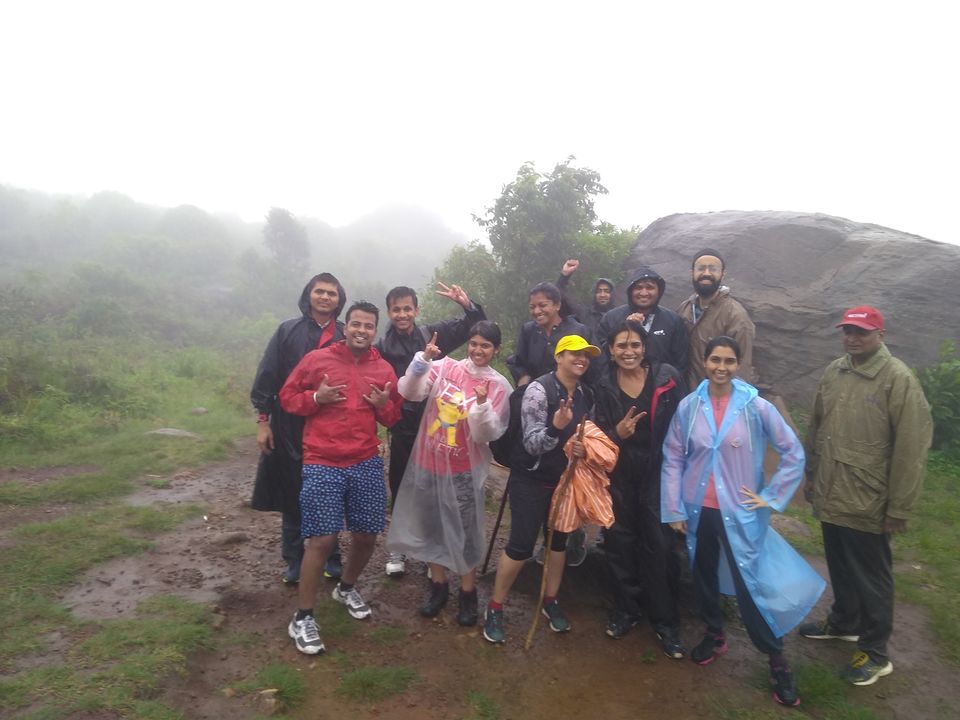 I planned this trip with BTC, bangalore. It is an overnight journey from bangalore. We left from bangalore on Friday night by 10 pm from majestic bus stand. We had booked a 20 seater traveller.
The good thing of night journey is that you can have some sleep. And that was the case with me too.
Trip route :
Bangalore -> Mysore -> Coorg -> Virajpet -> Tadianamol
By it was an early morning, we manage to reach there. But due to last night storm and rain, the main road was blocked by a fallen tree on the road. So we had to take another route which was 60 km to our stop compare to this way 30 km.
Anyway, we manage to reach our home stay by 6 o'clock in the morning. It was still raining. After getting freshen up, I went to had some breakfast.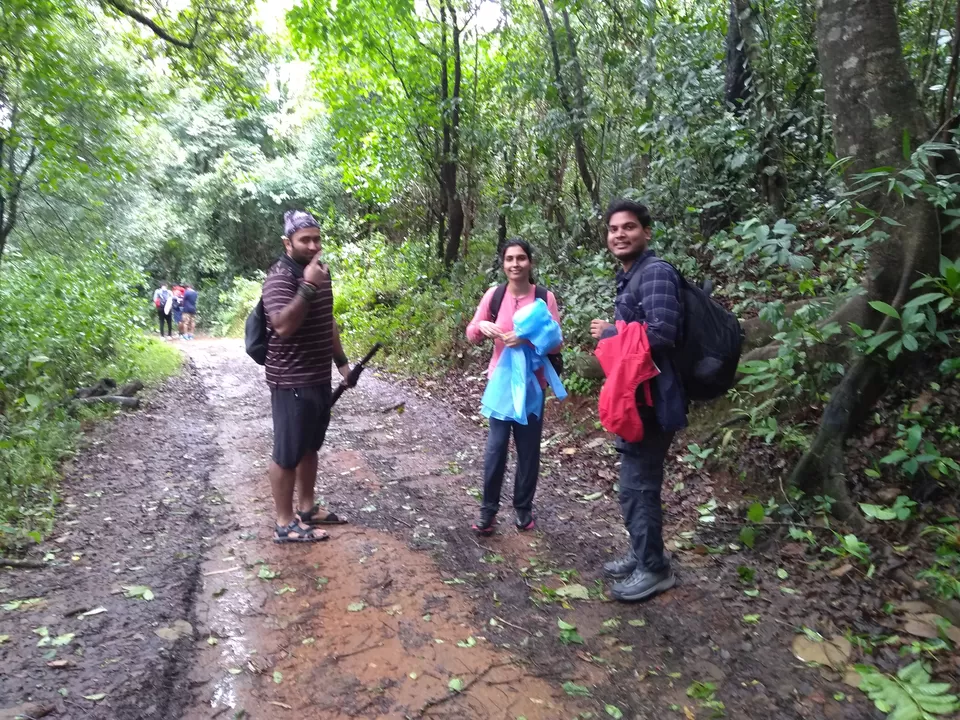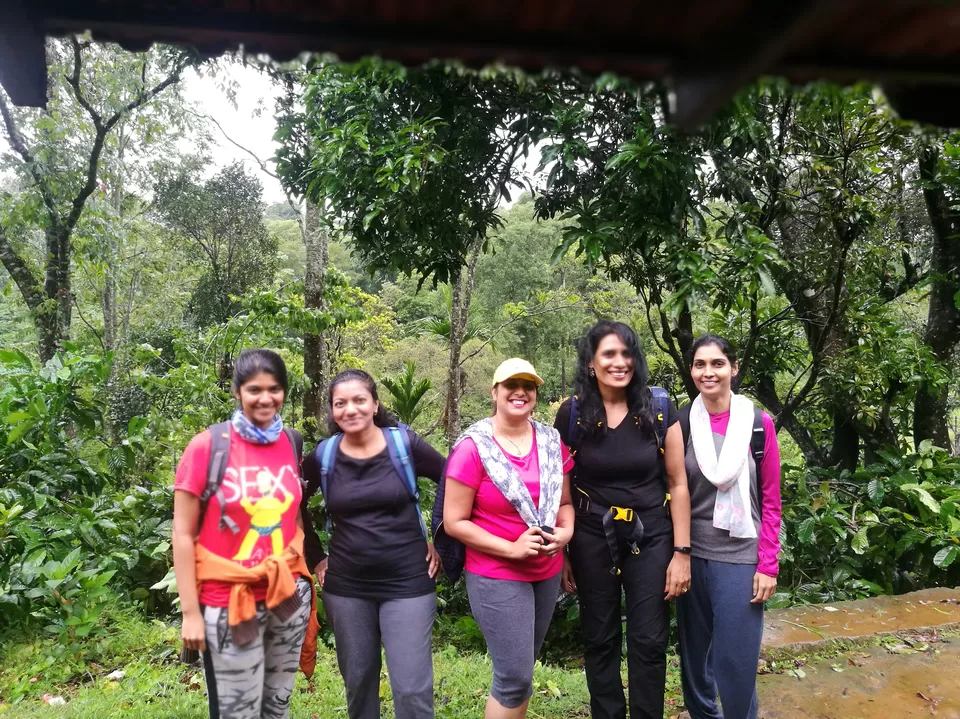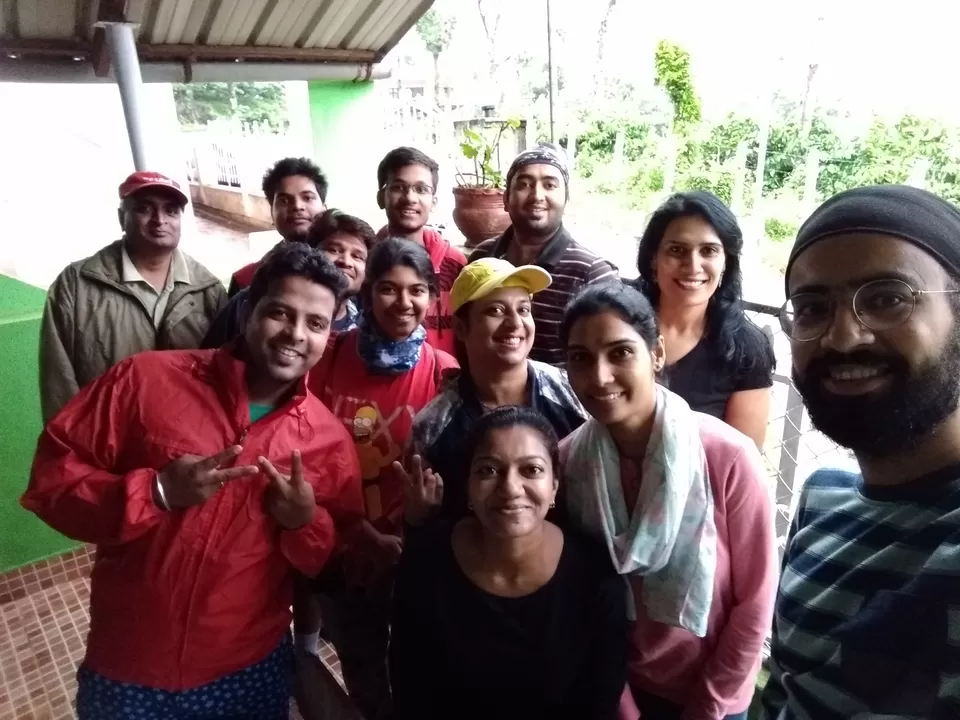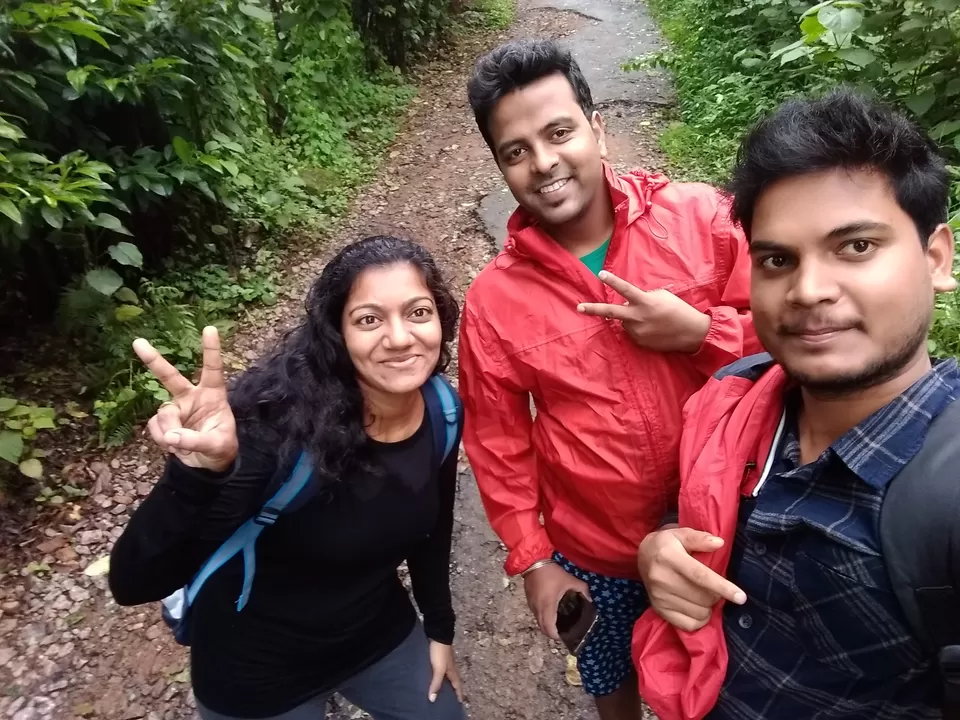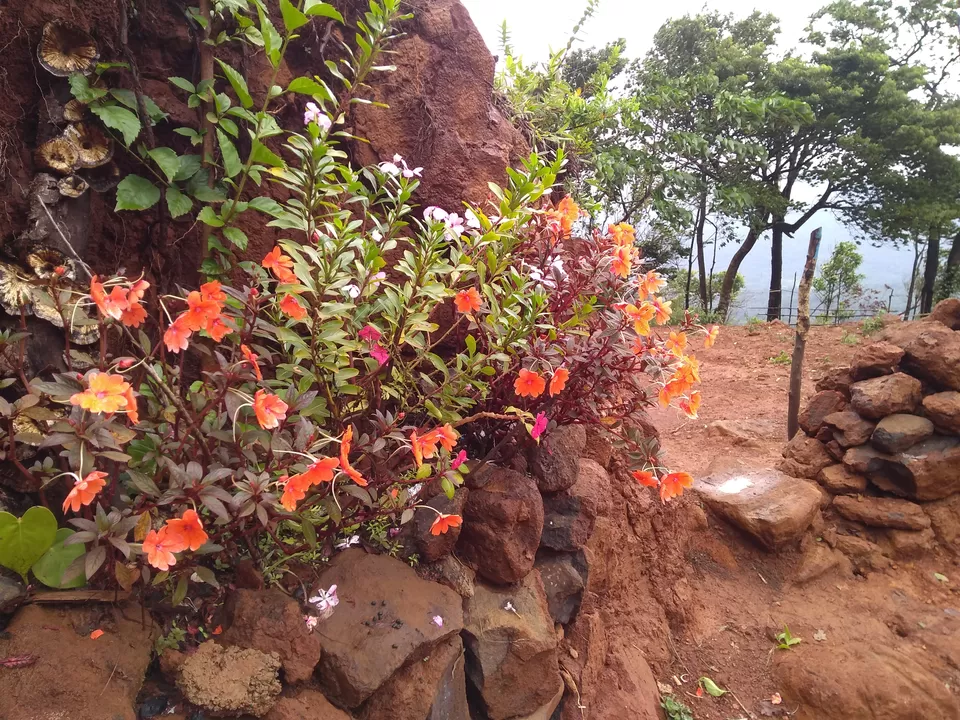 We started our trek by 10 o'clock. The continuous rain had made it all pleasant. The path is flat and quite easy for first time traveller , so I advise if you are just started trekking, consider this in your to -do list.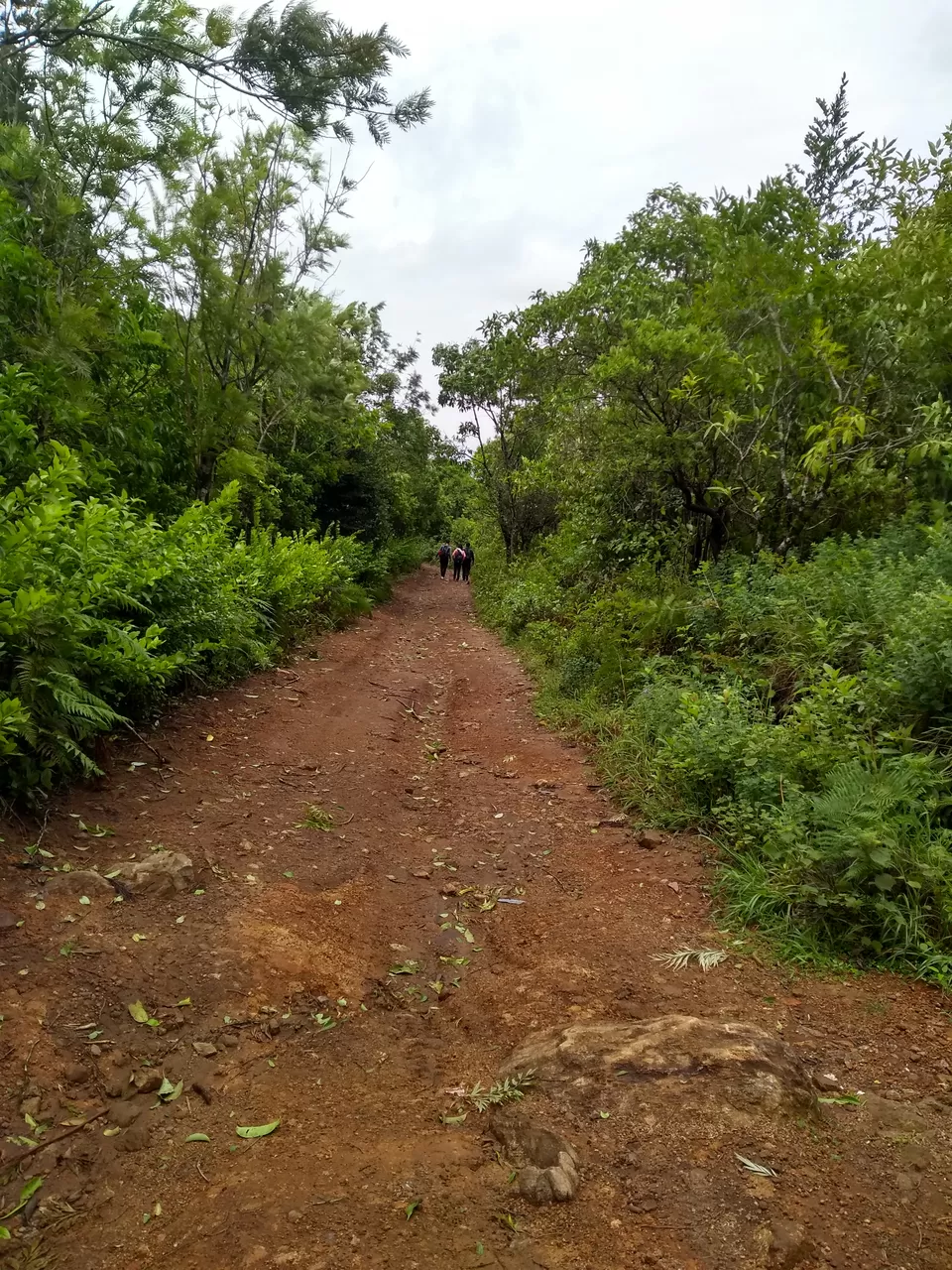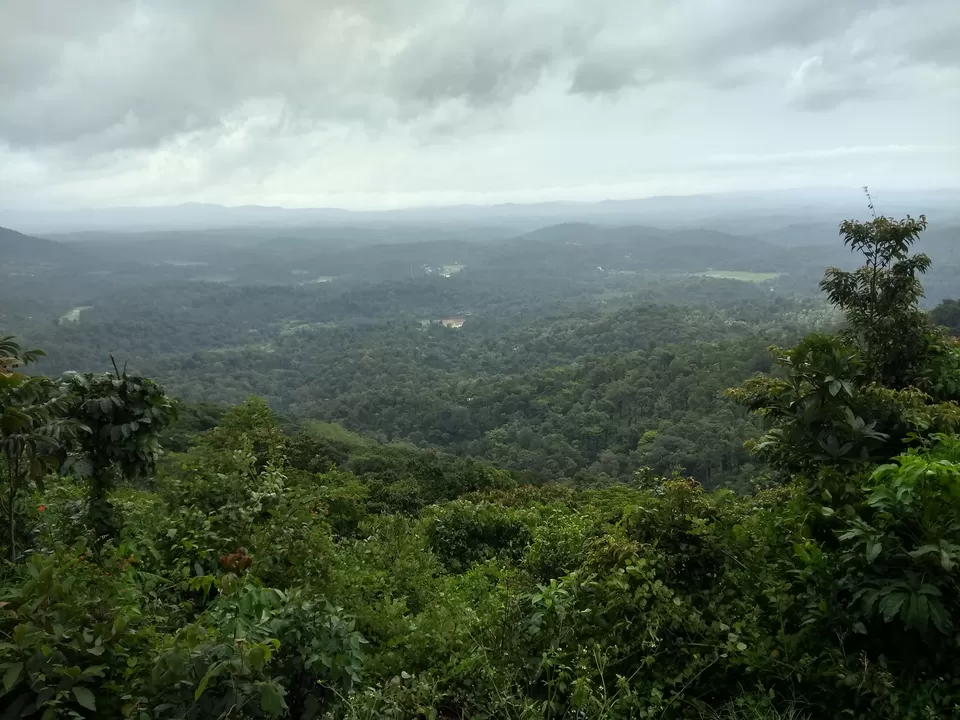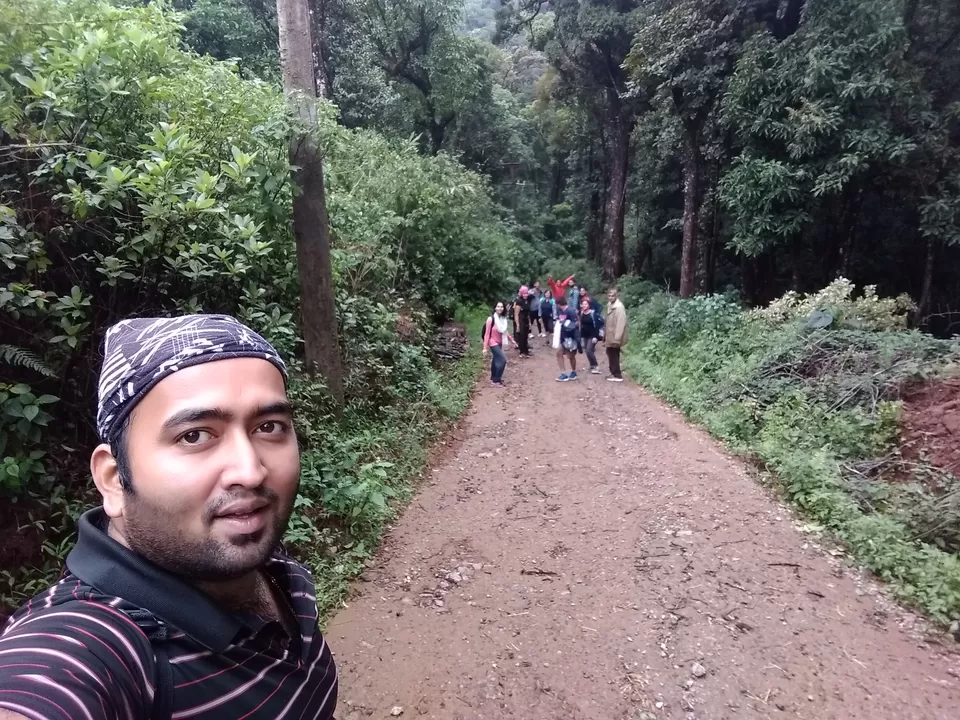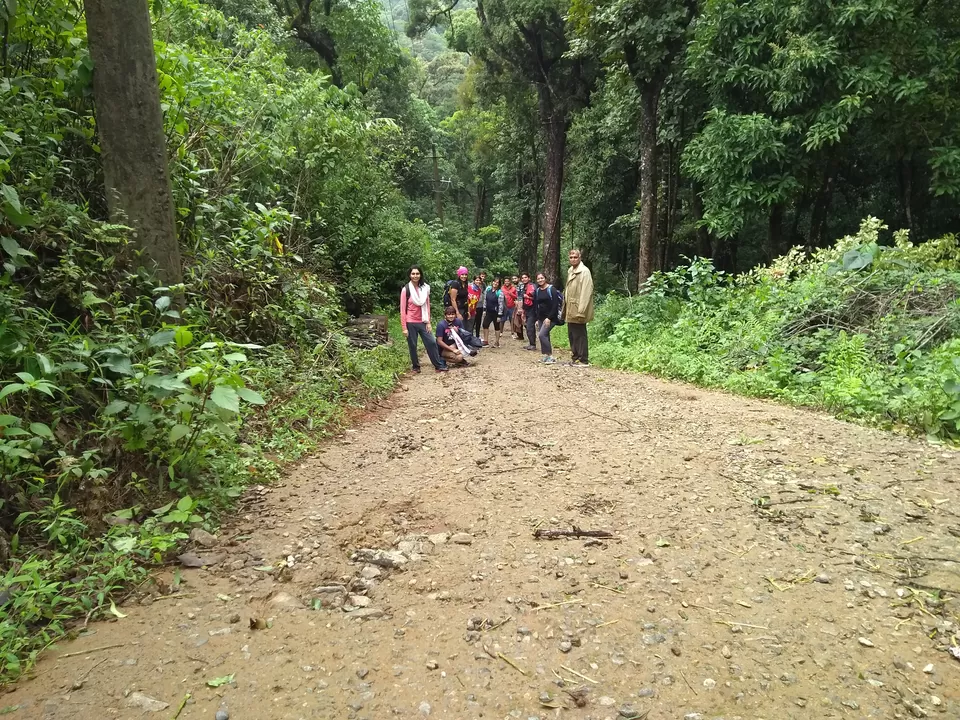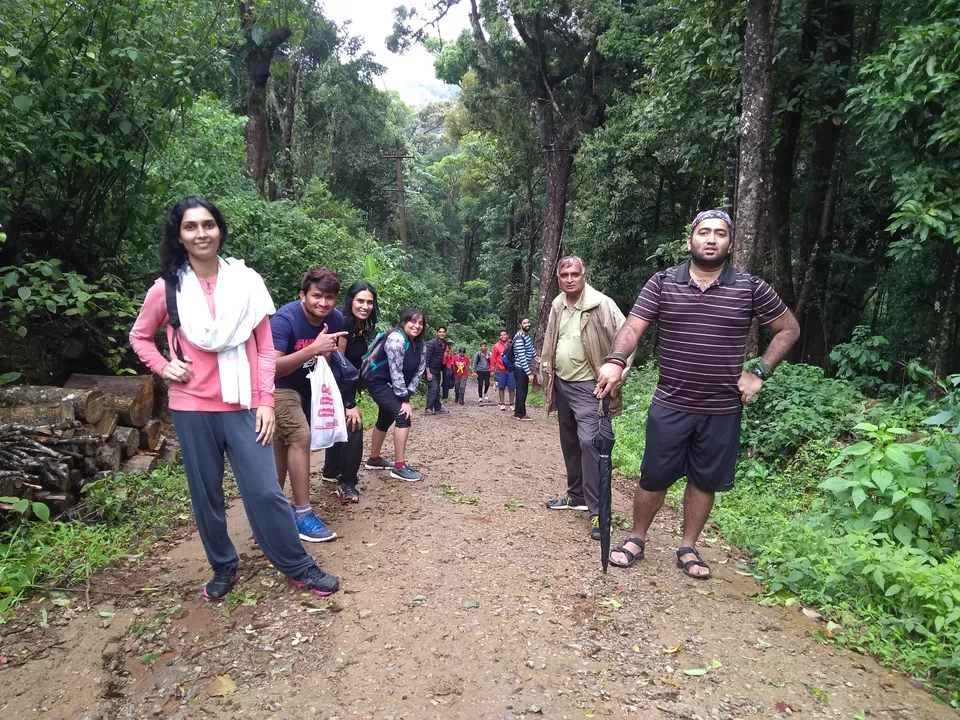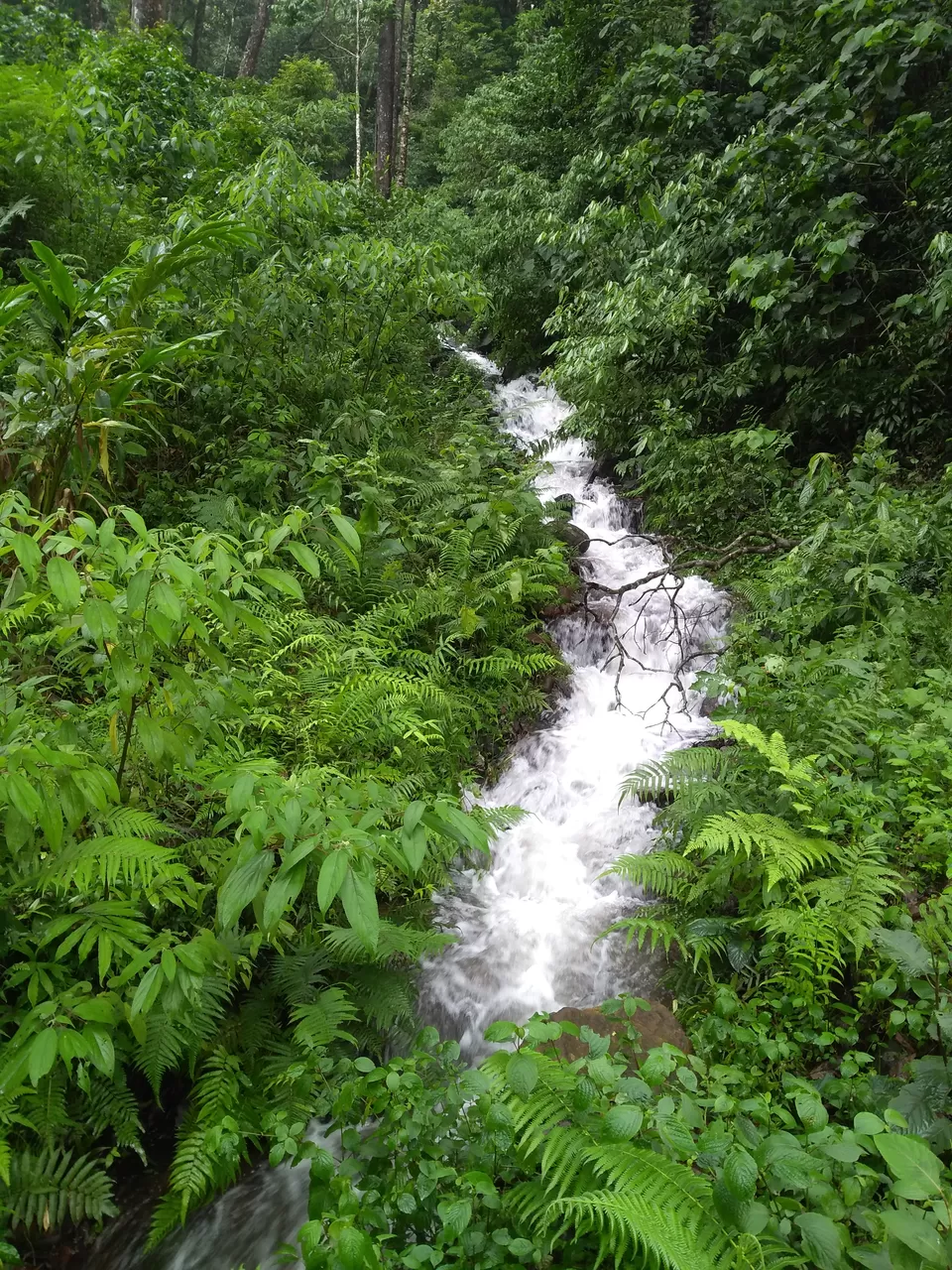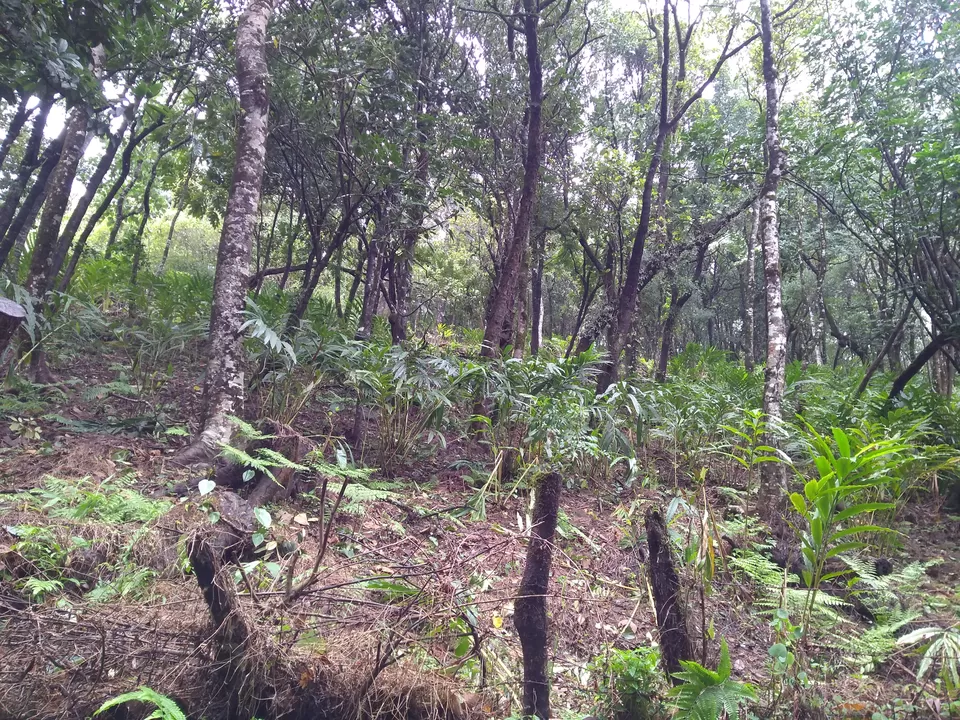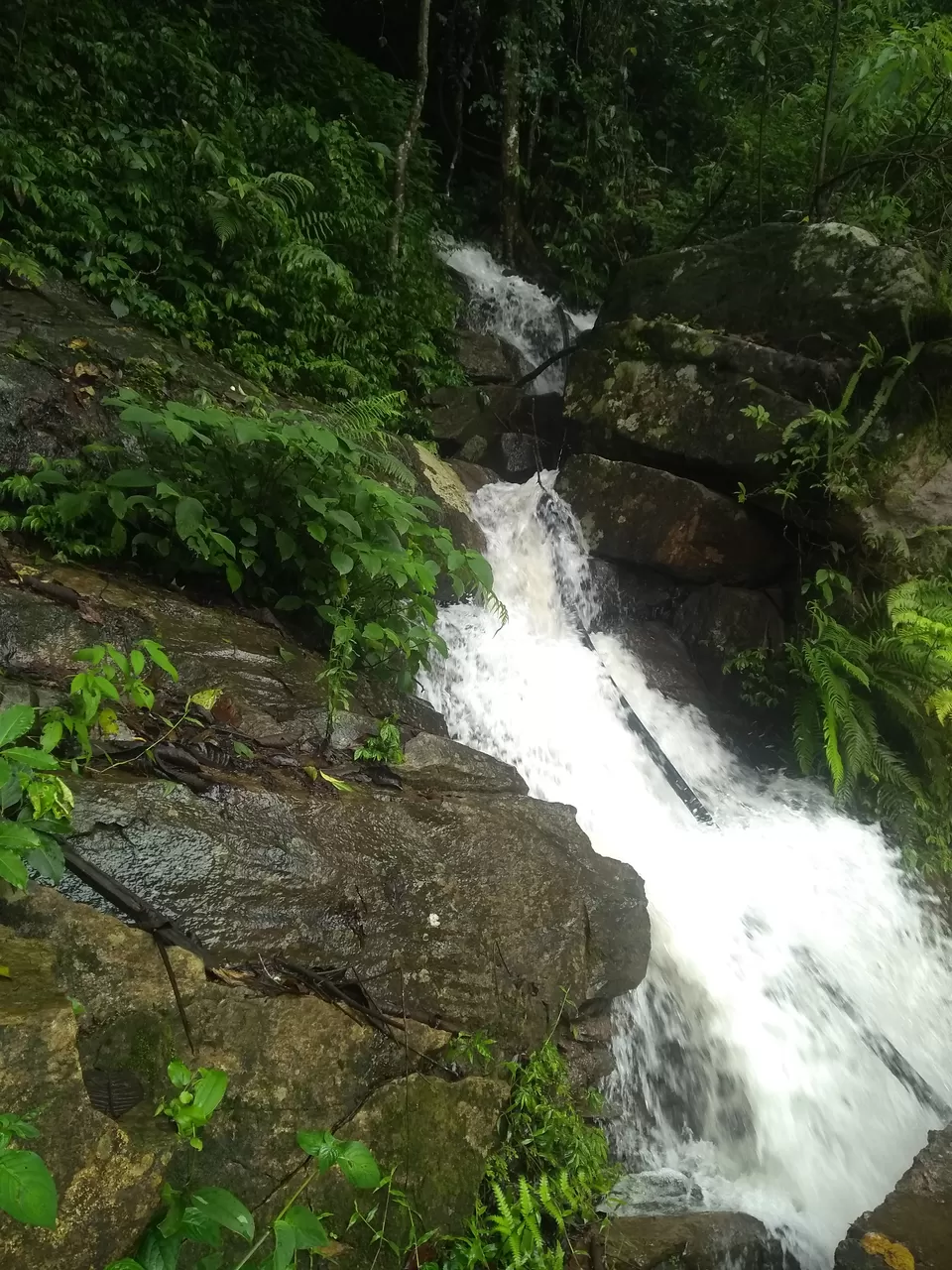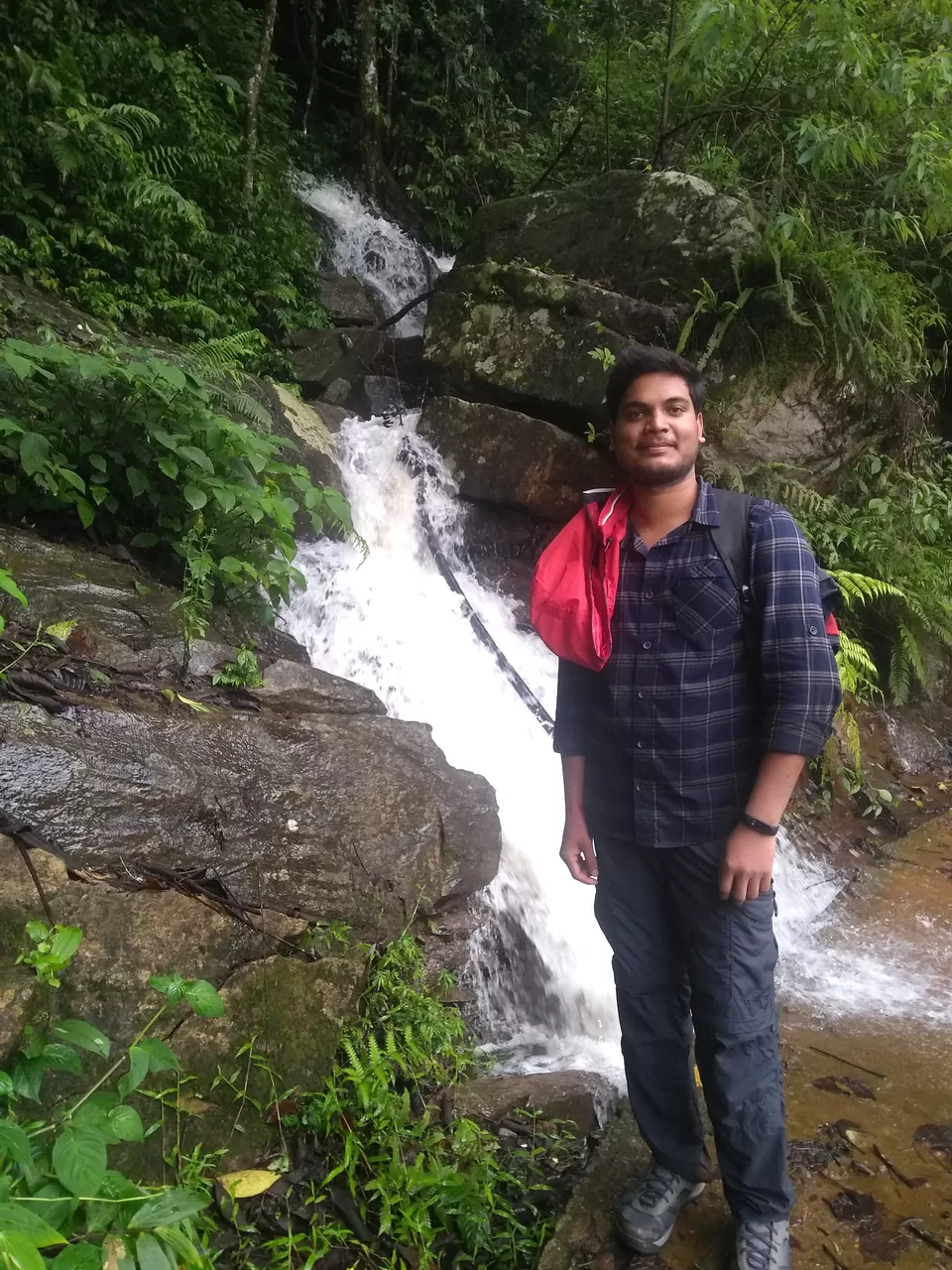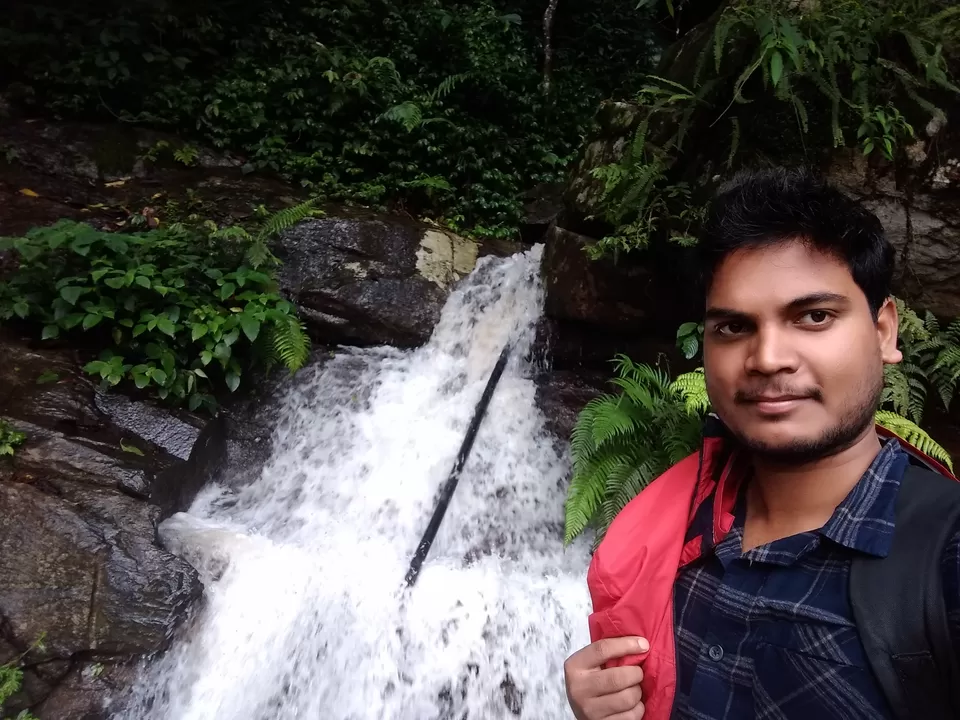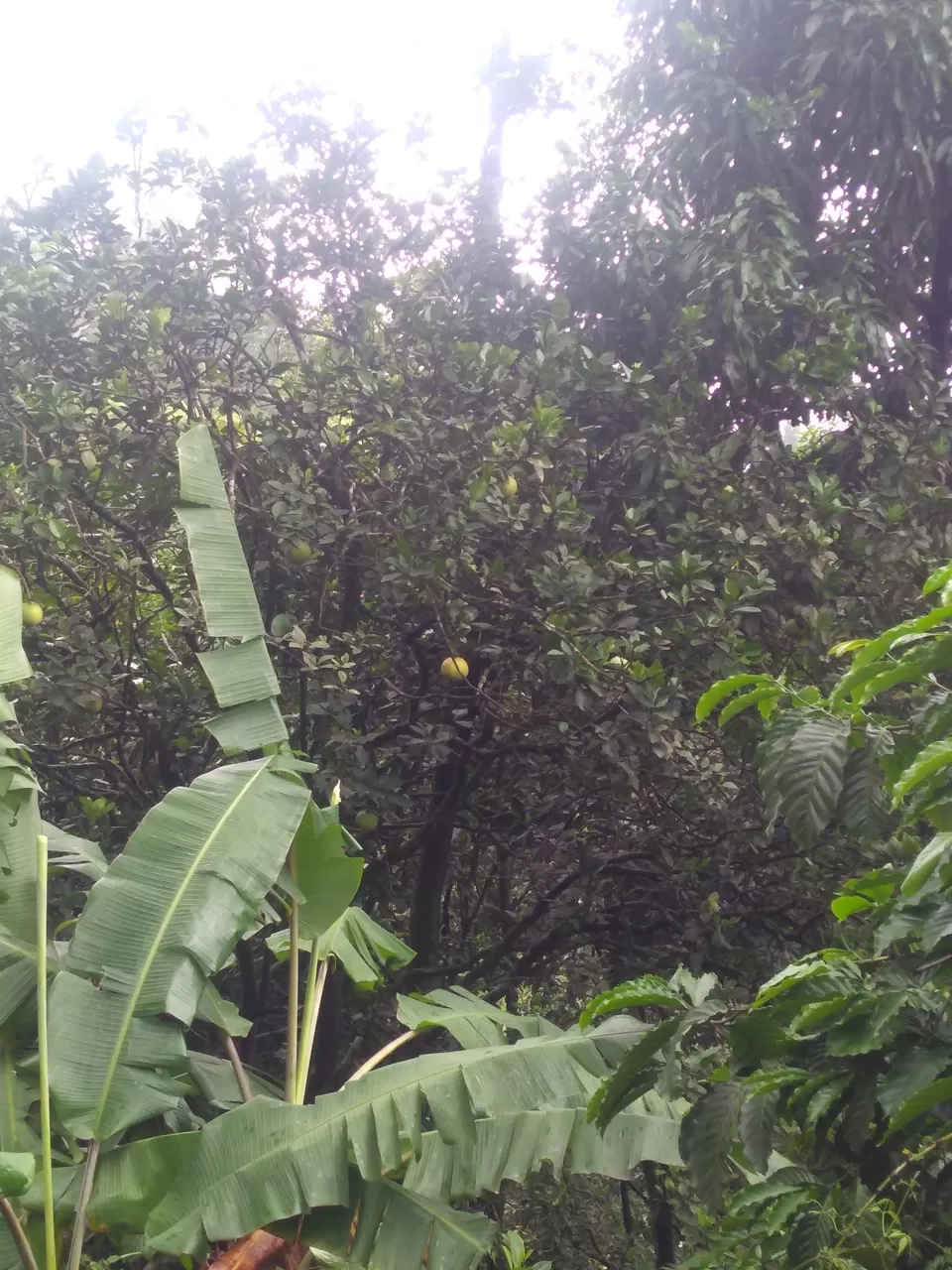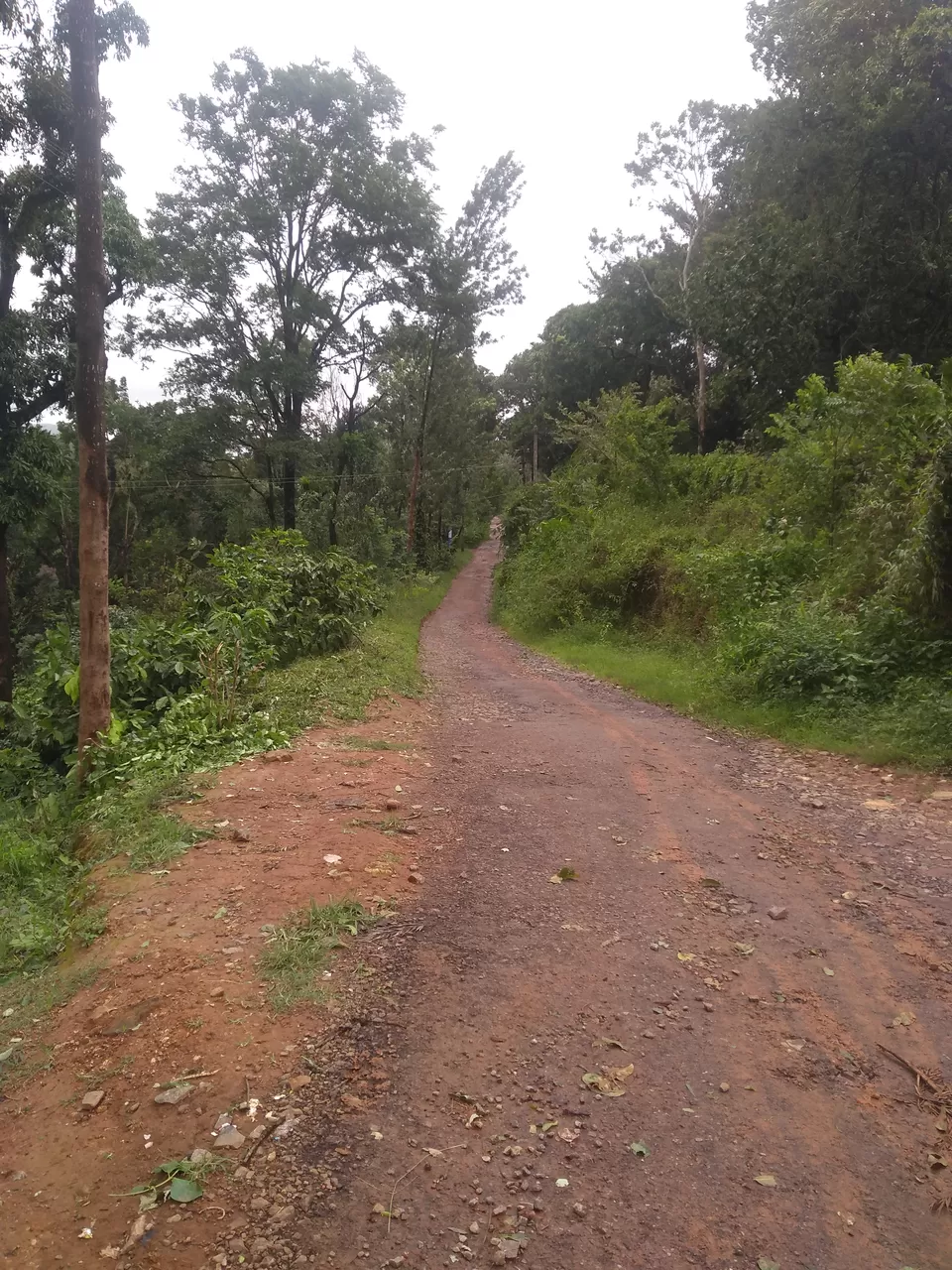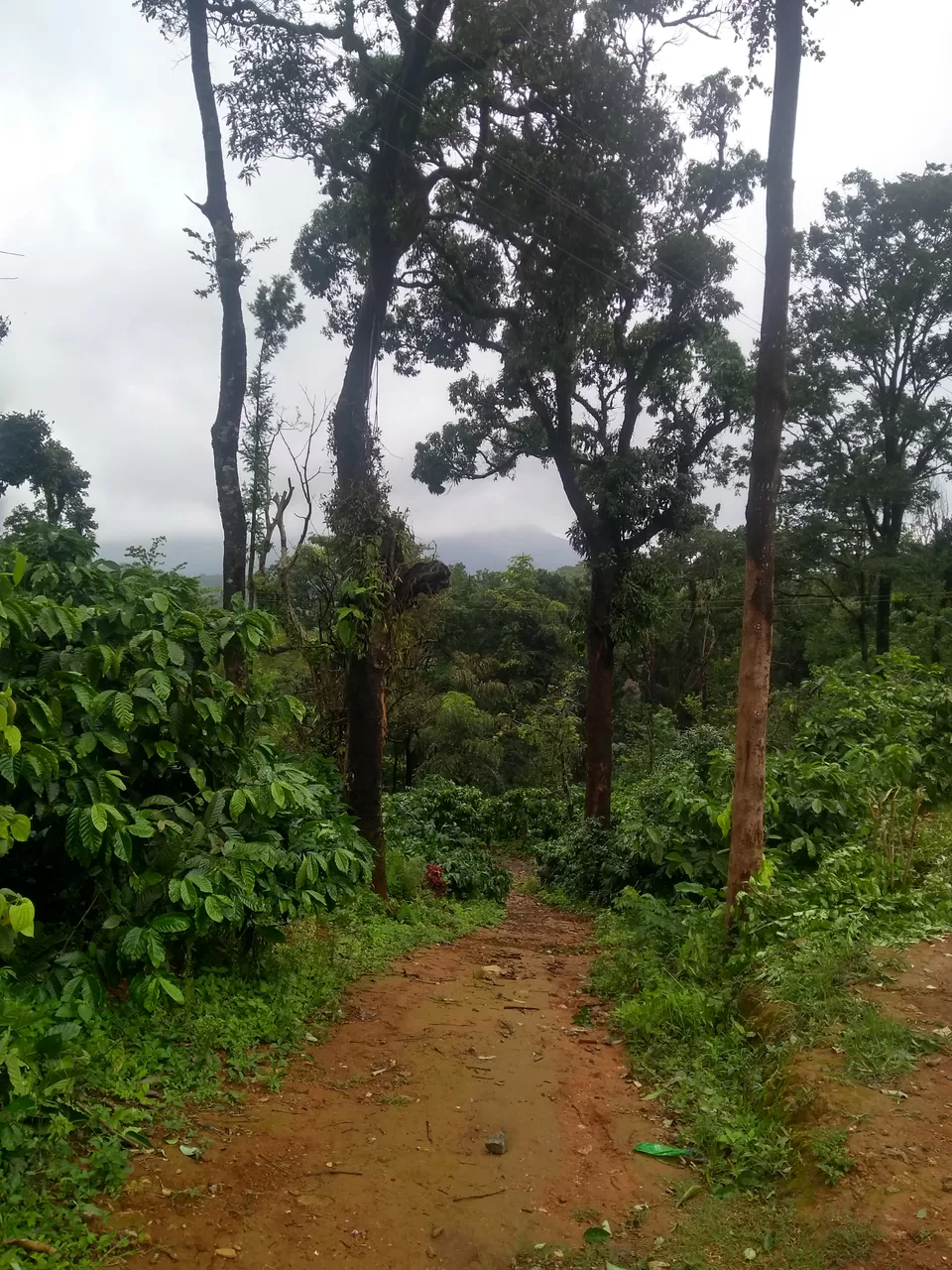 By the time we move further the trail, the rain got strong, so did the wind. I could feel the wind force on my body. I was all wet for nearly two hours and now my body was shivering.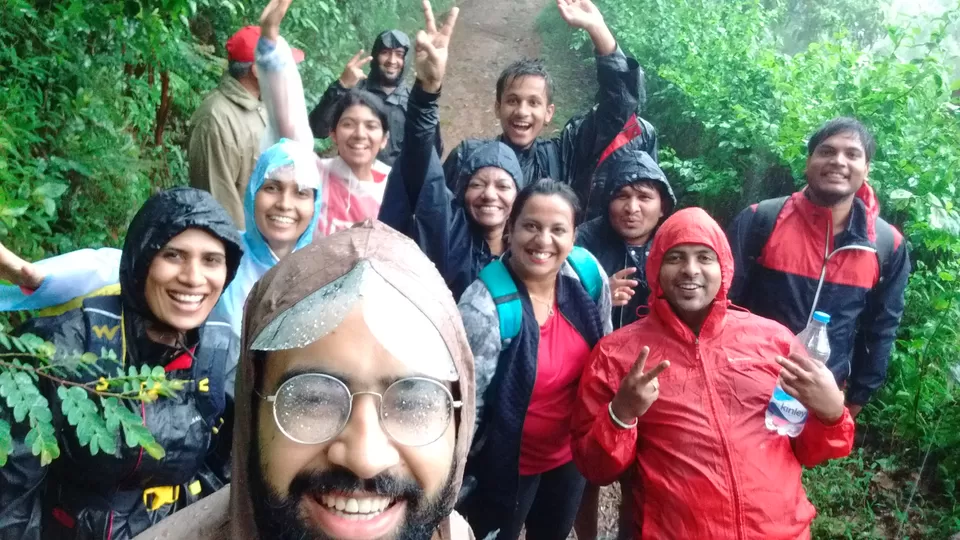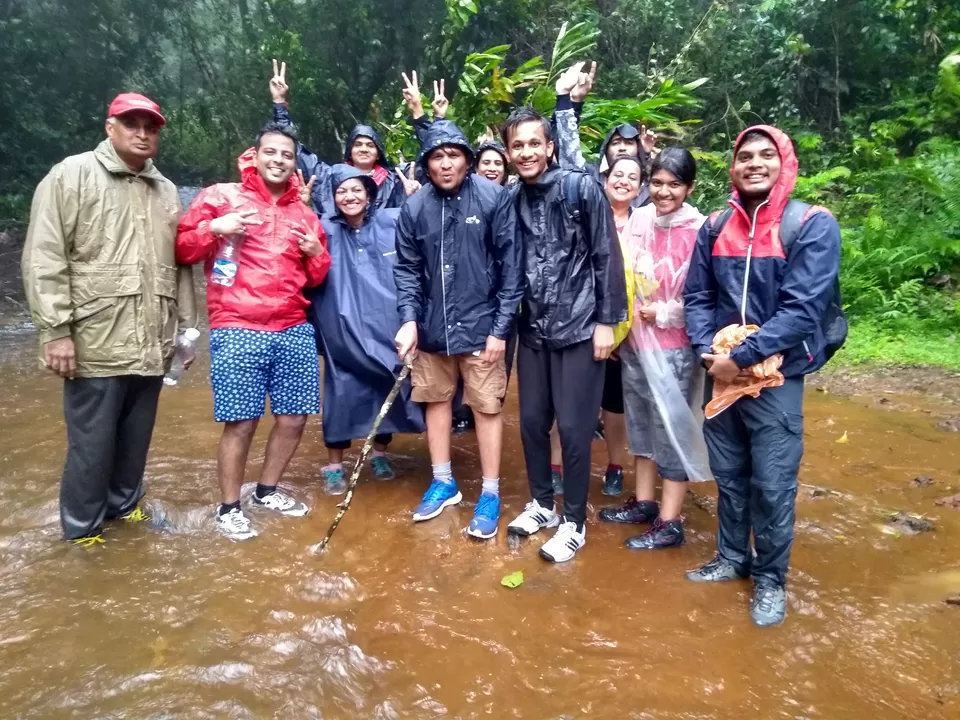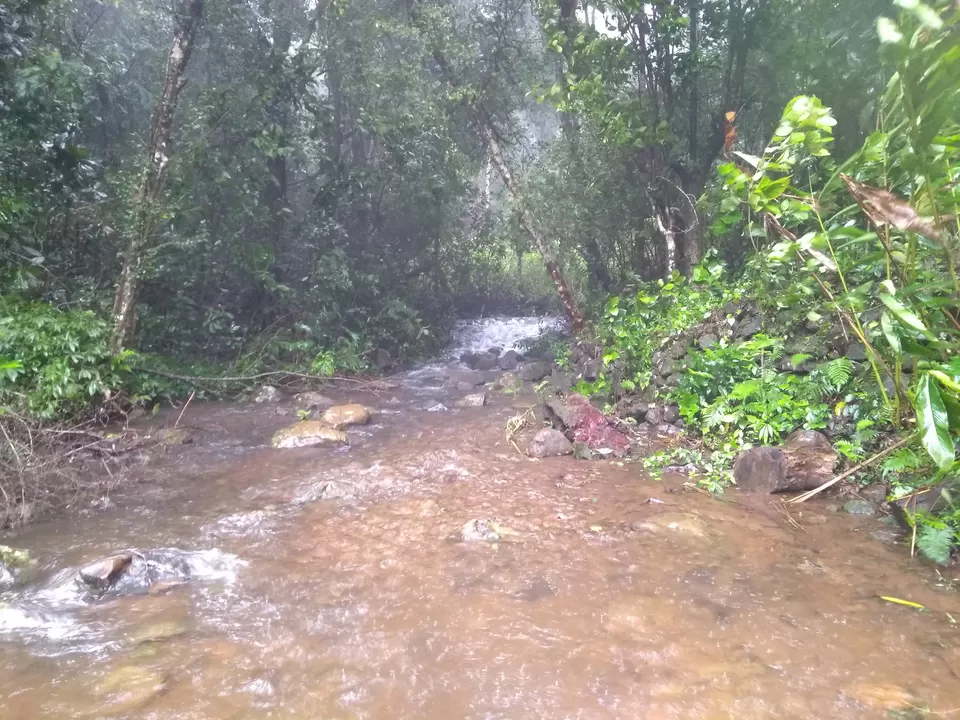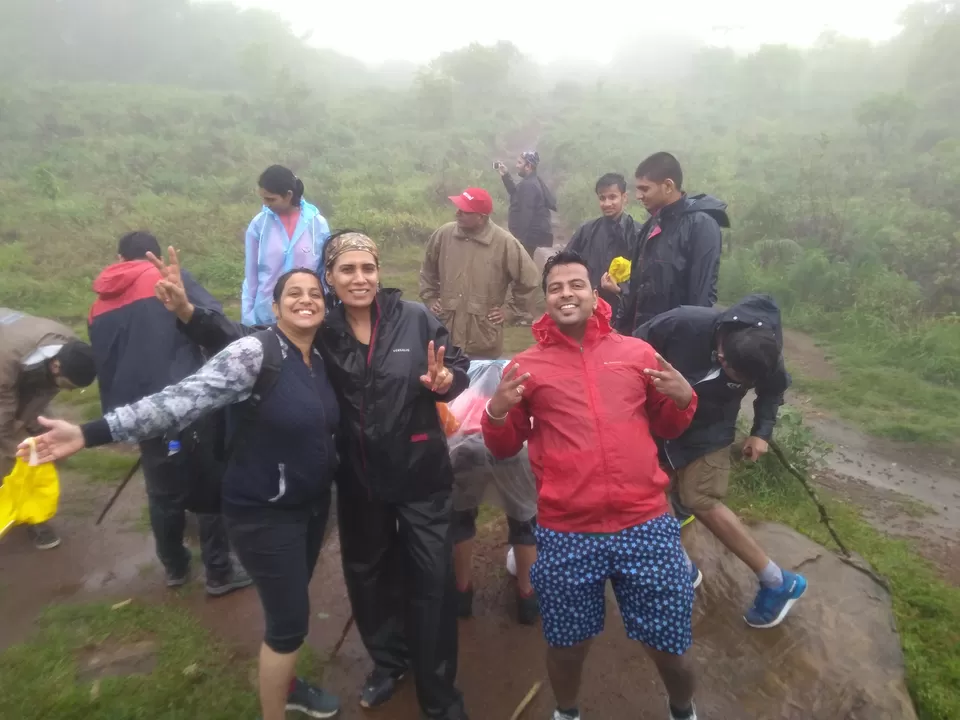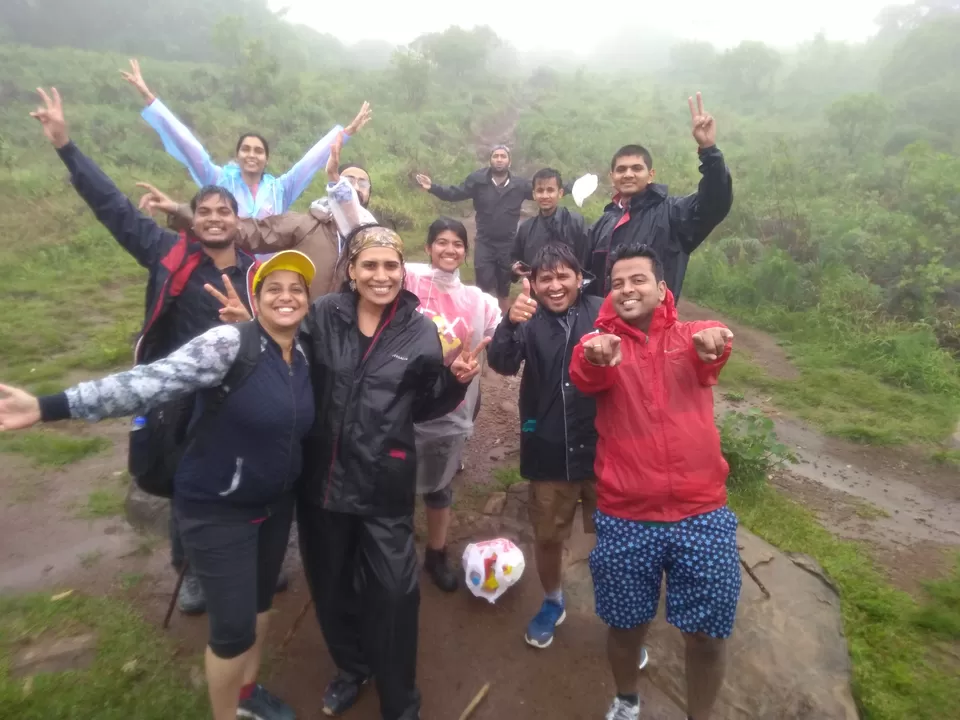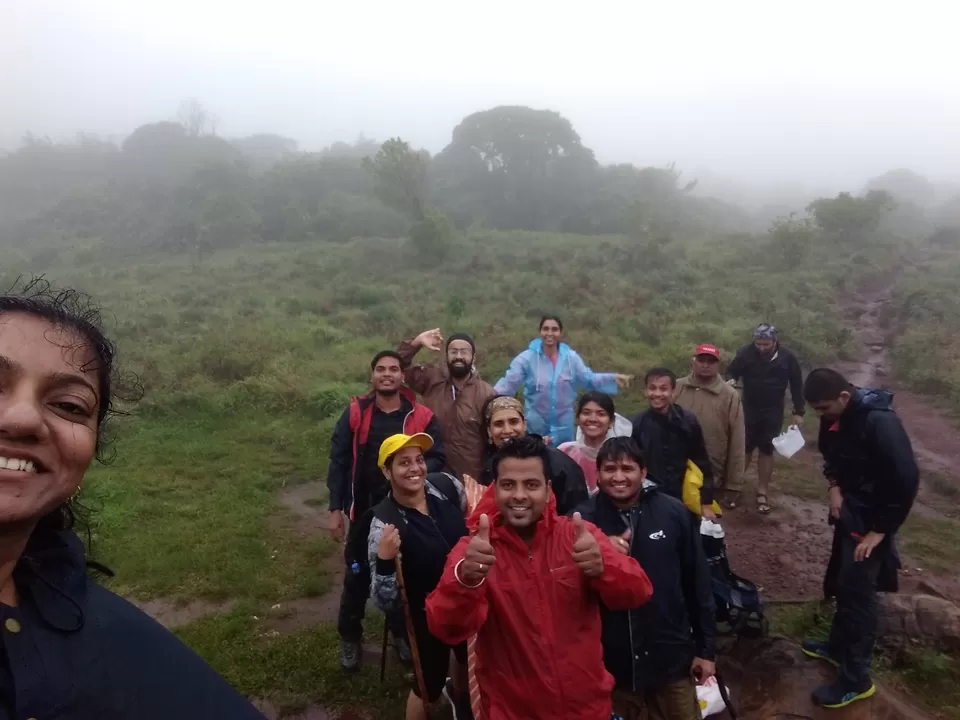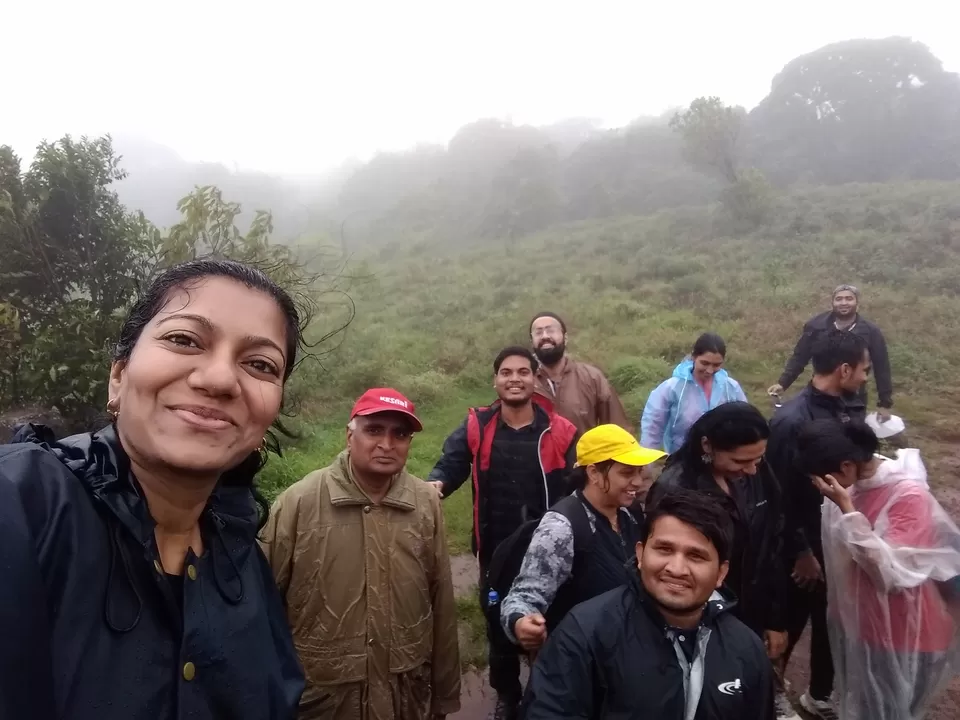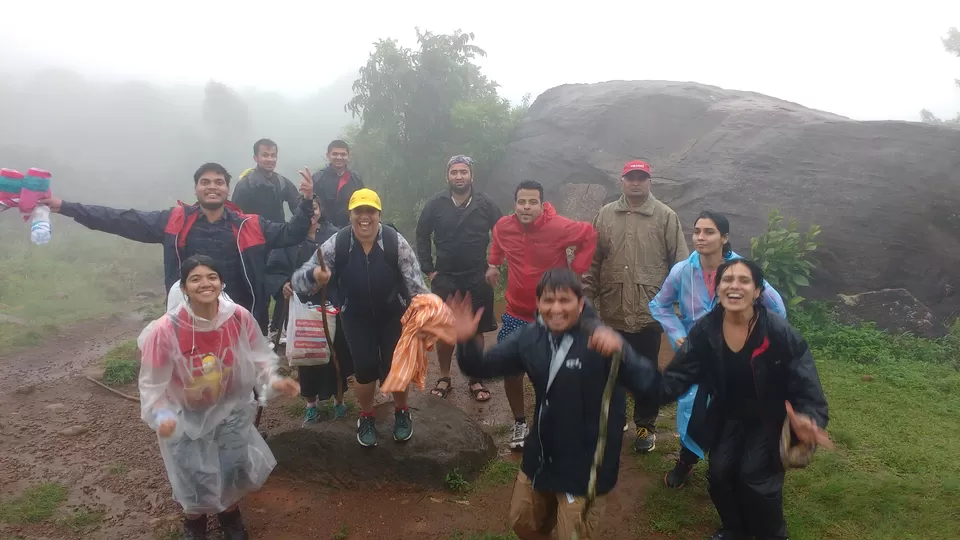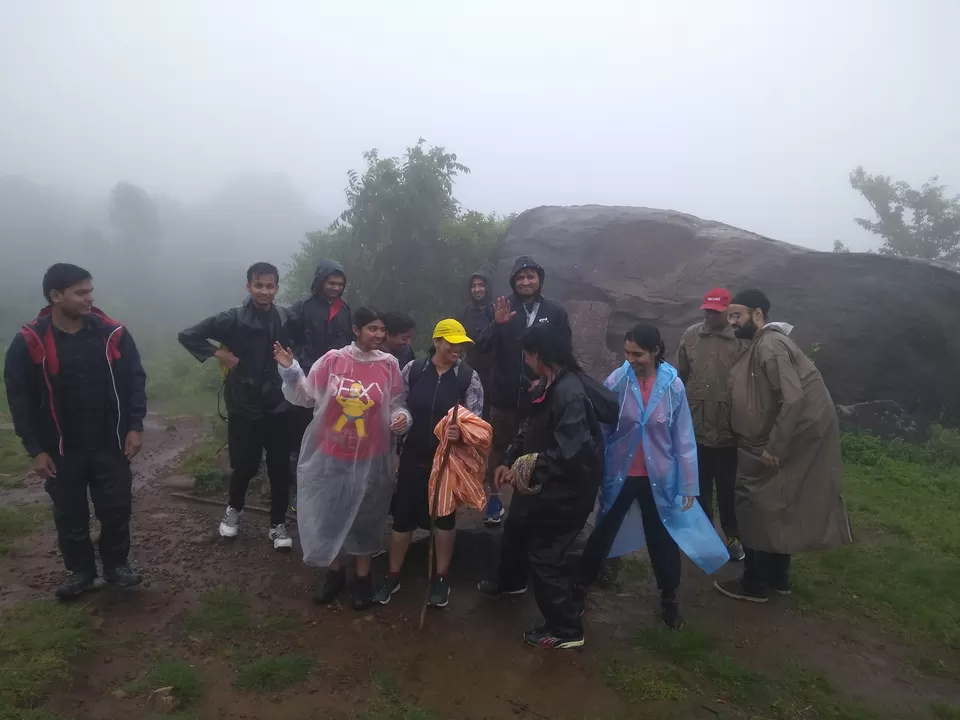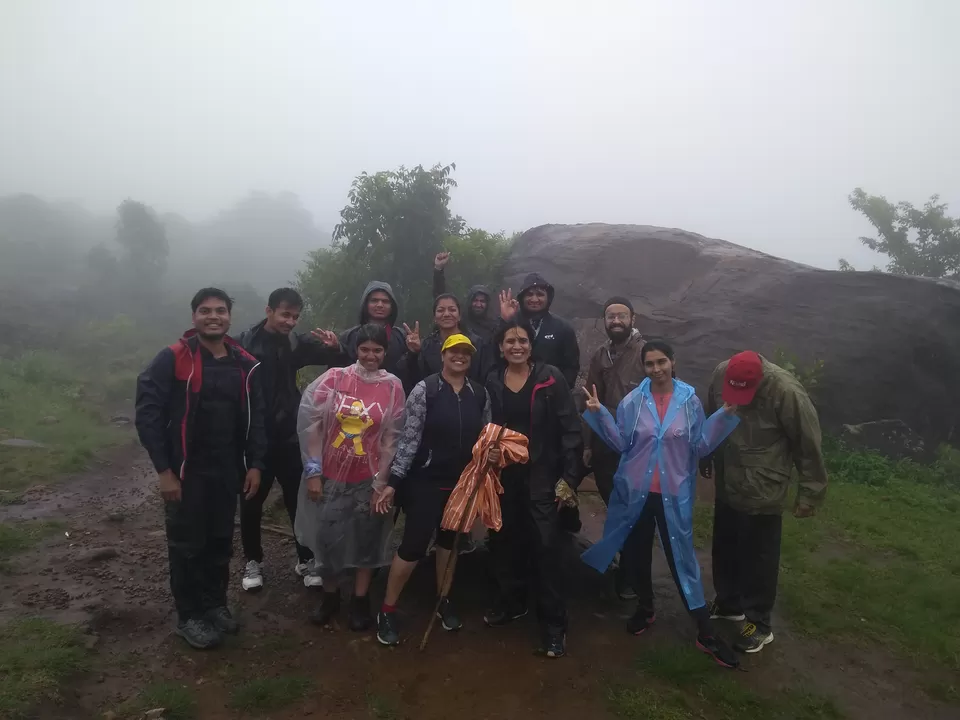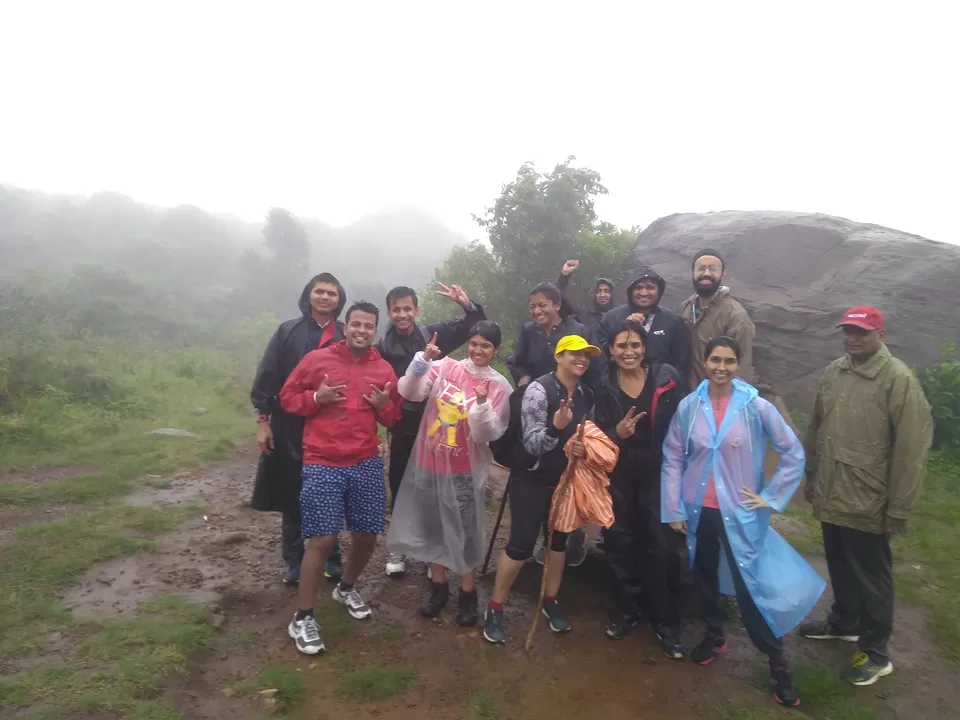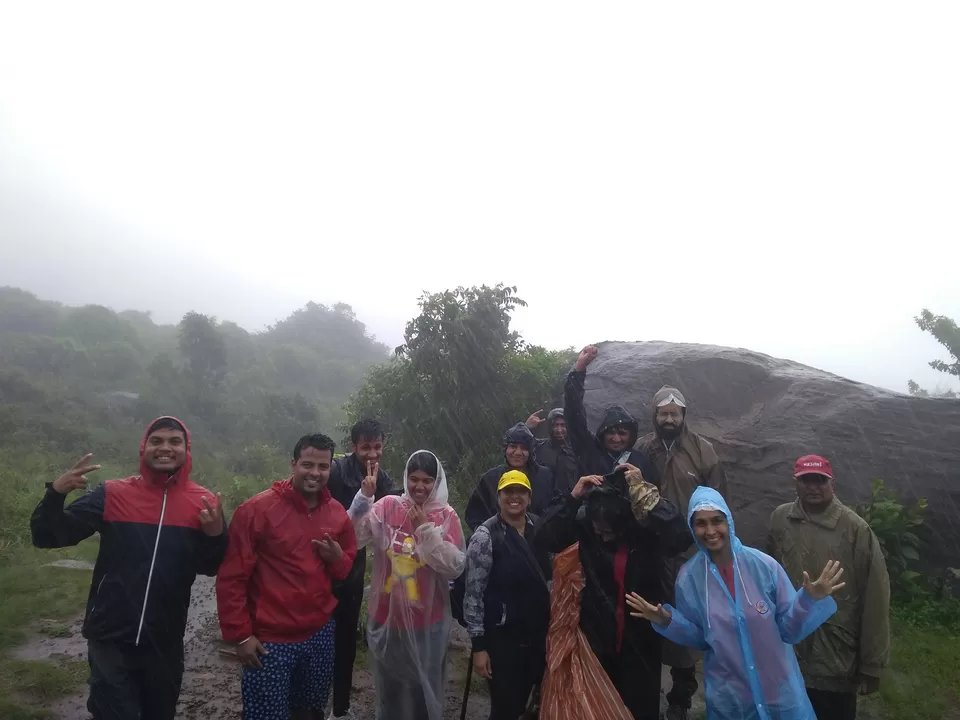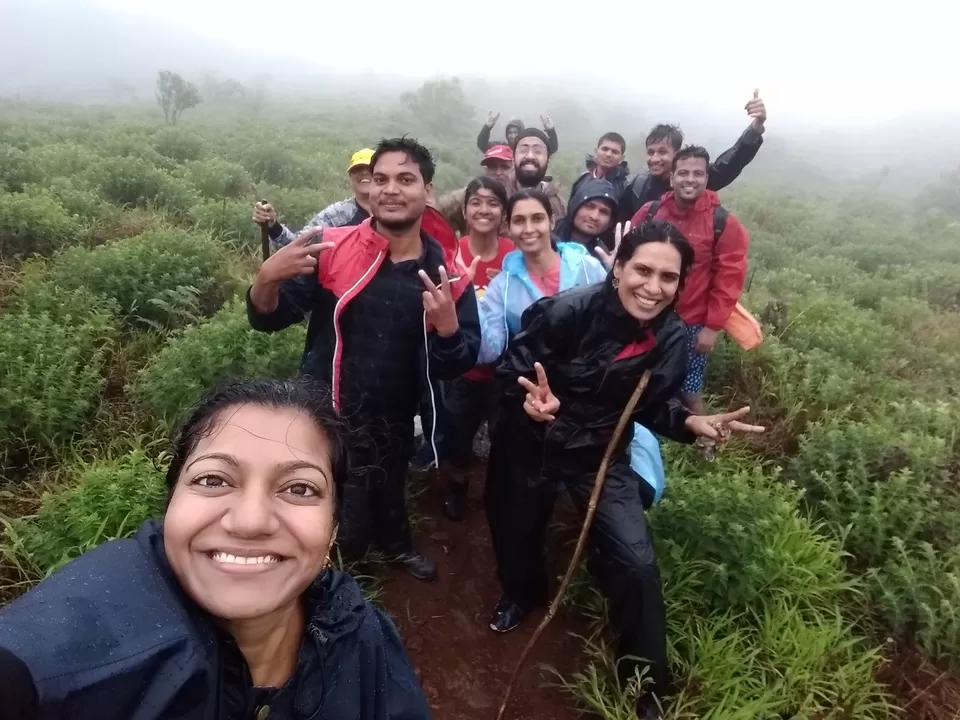 Due to heavy rain fall, water was coming from all direction. The summit was not more than 1 km. moving further was a risky game for first timer in group. So we decided to stop moving further.
We all were shivering due to continuously being in the rain and the wind had made it worse.
As soon as I we reached down, We rushed to the tea shop. The shop was run by a local lady and her's son wife. They offer was hot tea and maggi. Understand our condition, the old lady arrange a fire without us saying any words. She was such a kind personal. By now the rain was stopped but the wind was still strong. I spend nearly half and hour by the fire side.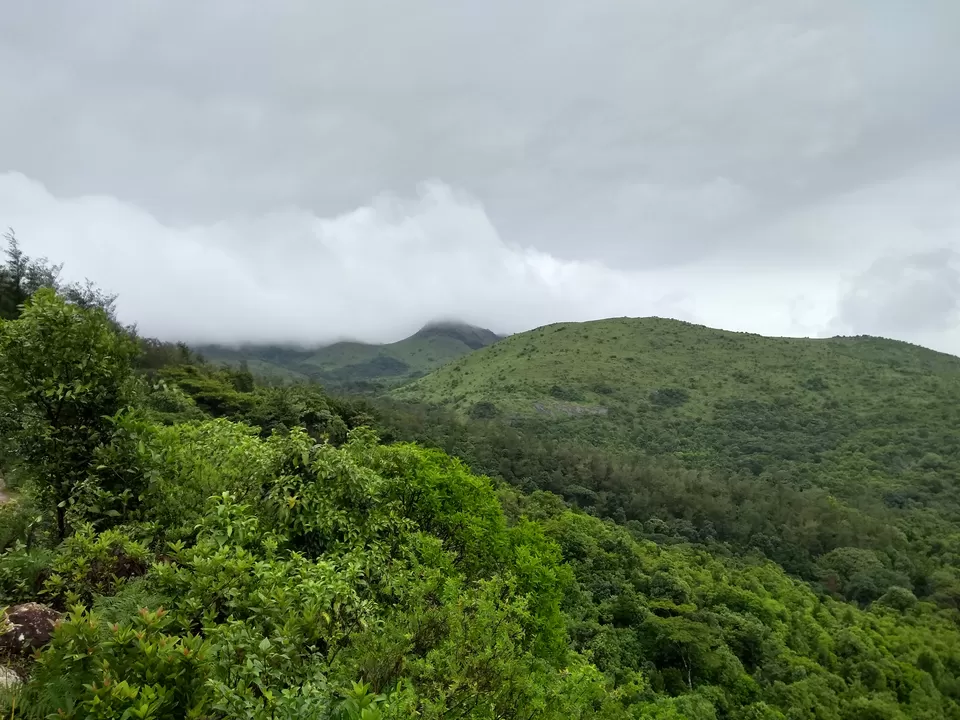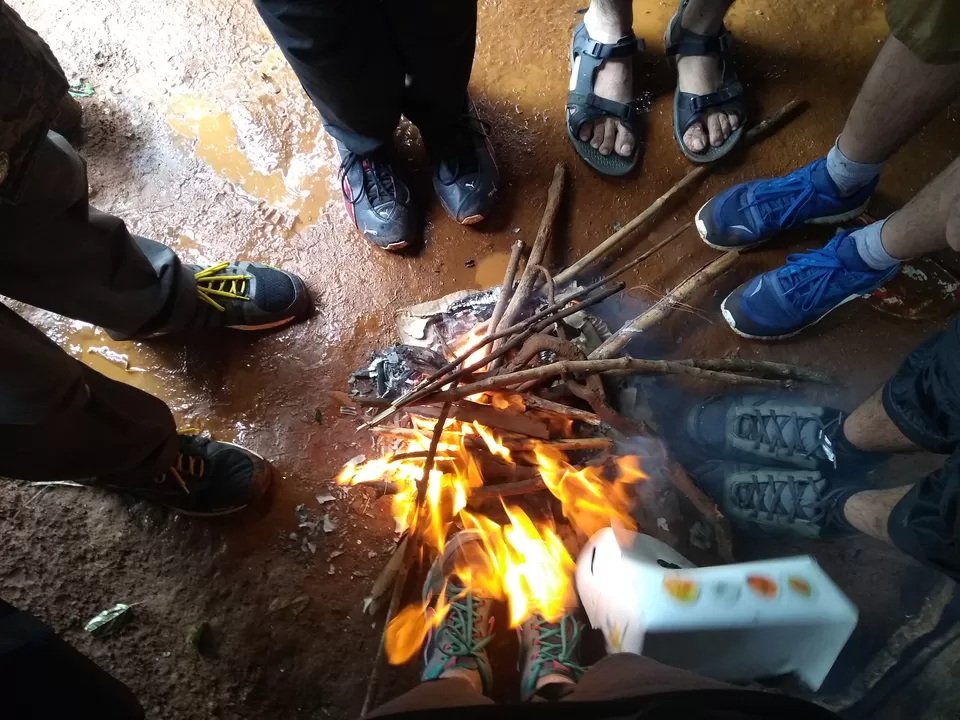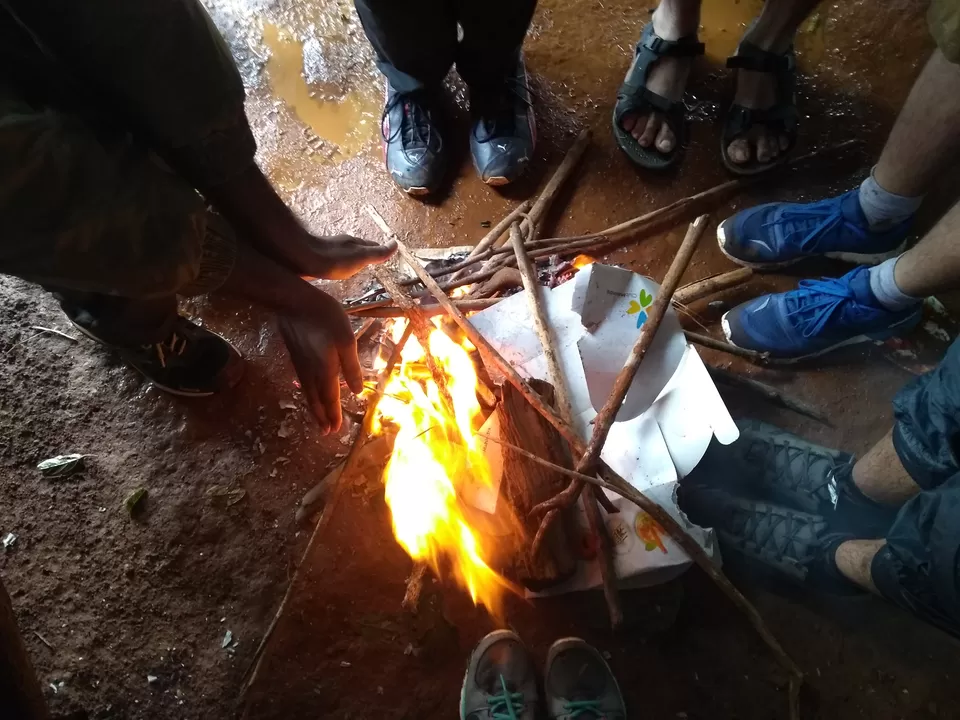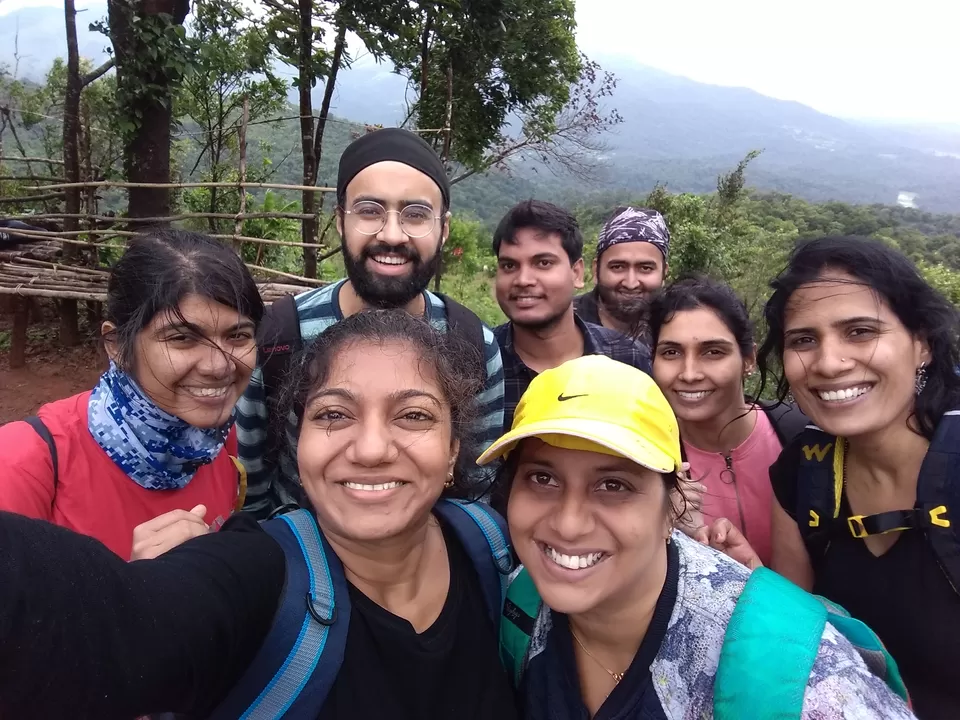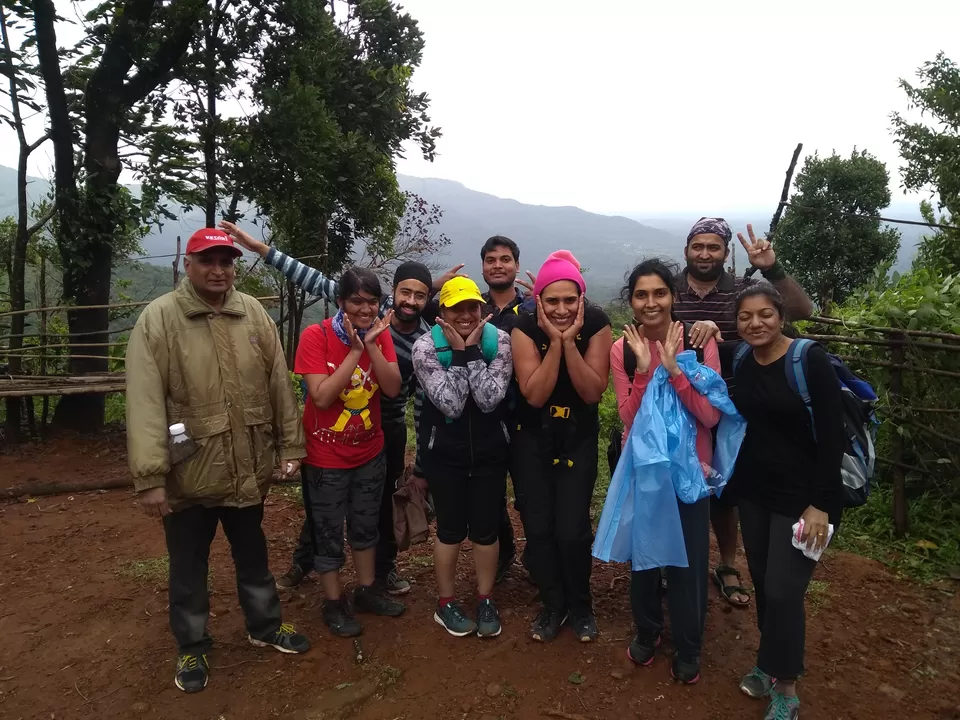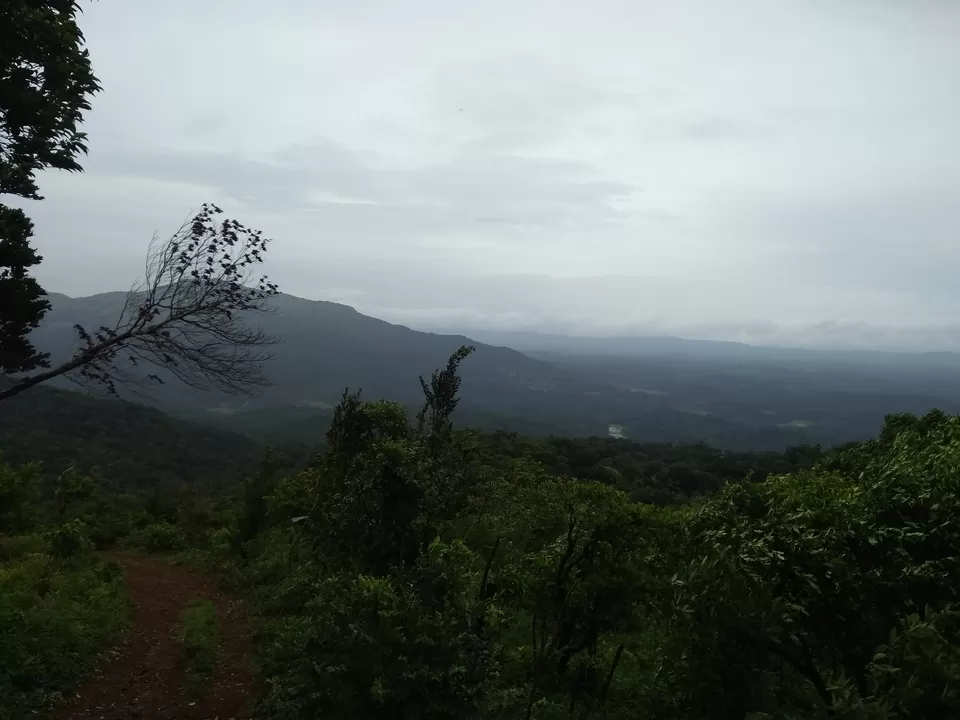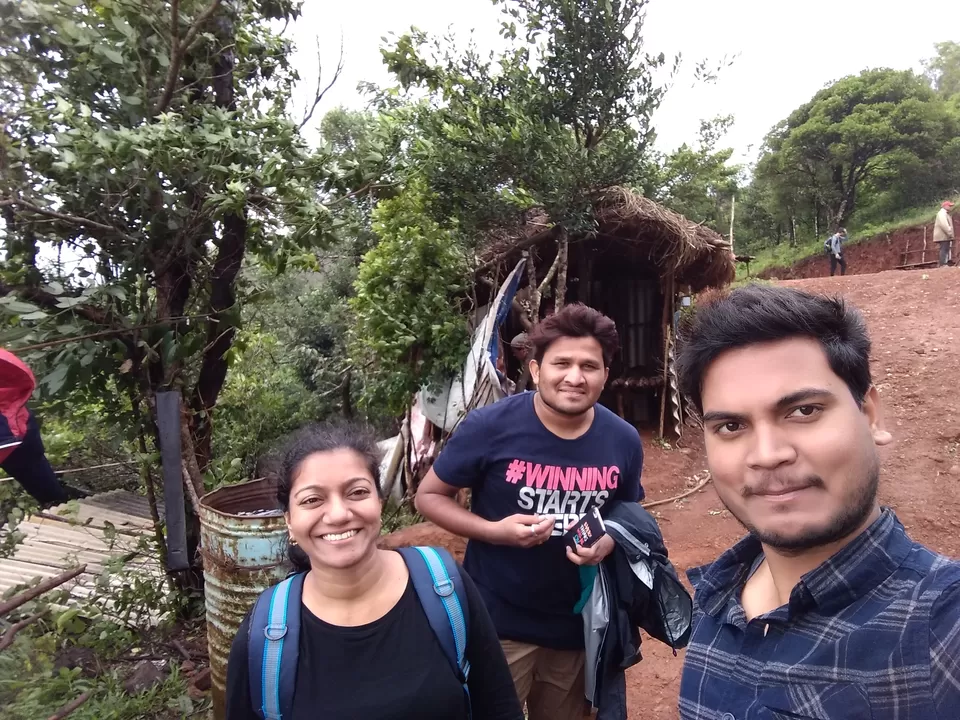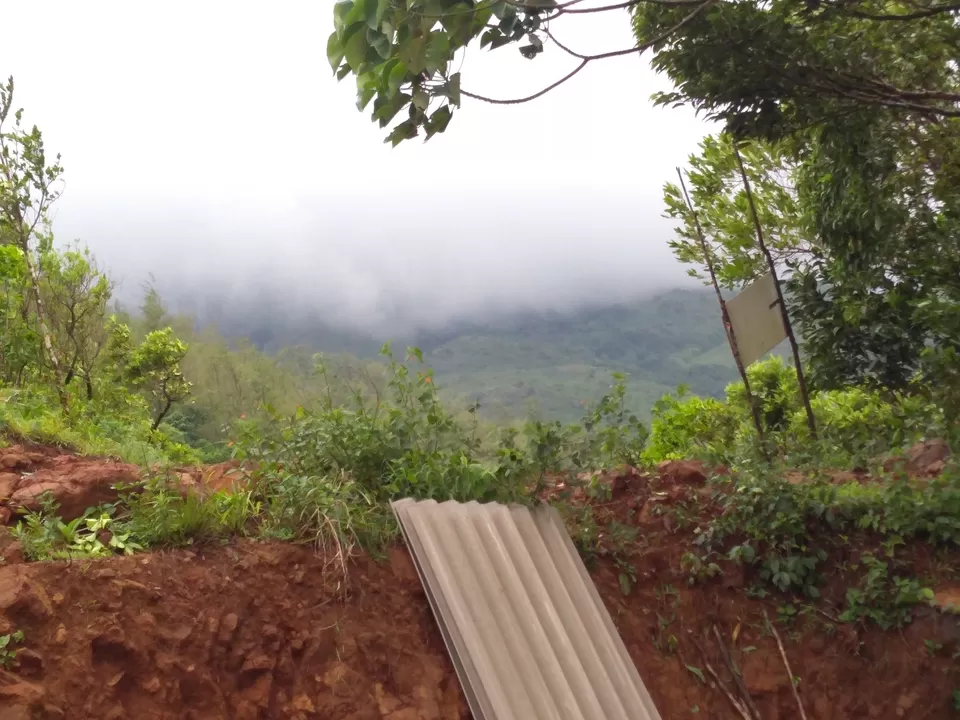 We reached the home stay by 2 pm. I change my wet cloths and rush to get the lunch. I was all hungry. While I was having my lunch, it started raining again. I smile a bit and thanked for pausing for our way back.
Soon, We all packed our stuff and boarded the traveller. As we left, a smile of fulfilment spread on our faces. During way back, every one was telling their stories. We laughed, we shared and in between all this we reached bangalore. The time passes like fly. It was 10 o'clock in the night by then.
Cheers!!!