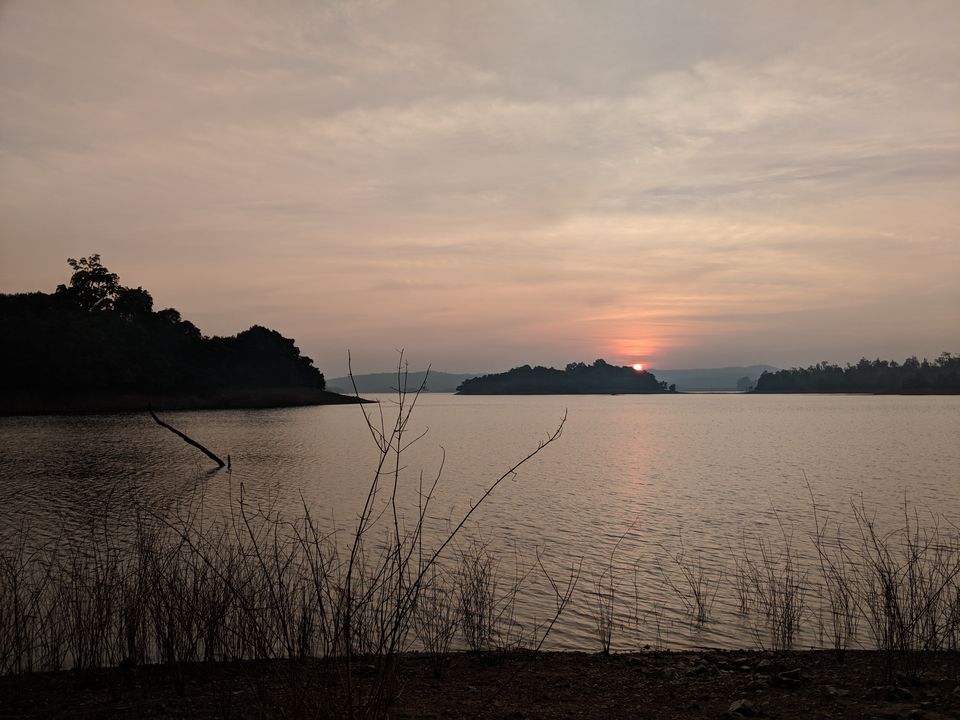 Sharavathi Valley is popularly known as 'The Valley of Water' where small islands exist. It is about 60 KM in length and 15 KM wide and became backwater when a dam was constructed on the river Sharavathi. This Valley is dominated by the trees, arce nut and coconut trees and very rare birds. Its a must visit for all ages.
Trip route:
Bangalore -> Shimoga (Shivamogga) -> Talaguppa -> Honnemaradu
We started as usual on Friday night from Majestic bus terminal by 10 pm. The total distance is approximately 400km and an overnight journey took us nearly 9 hours. We reached by the early morning of 7 o'clock.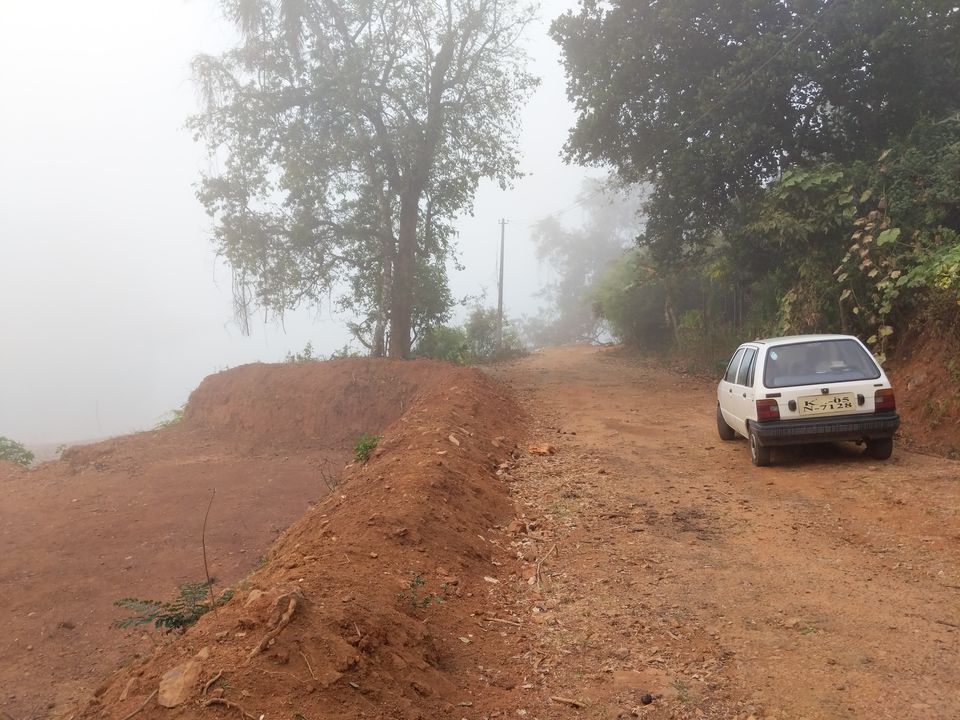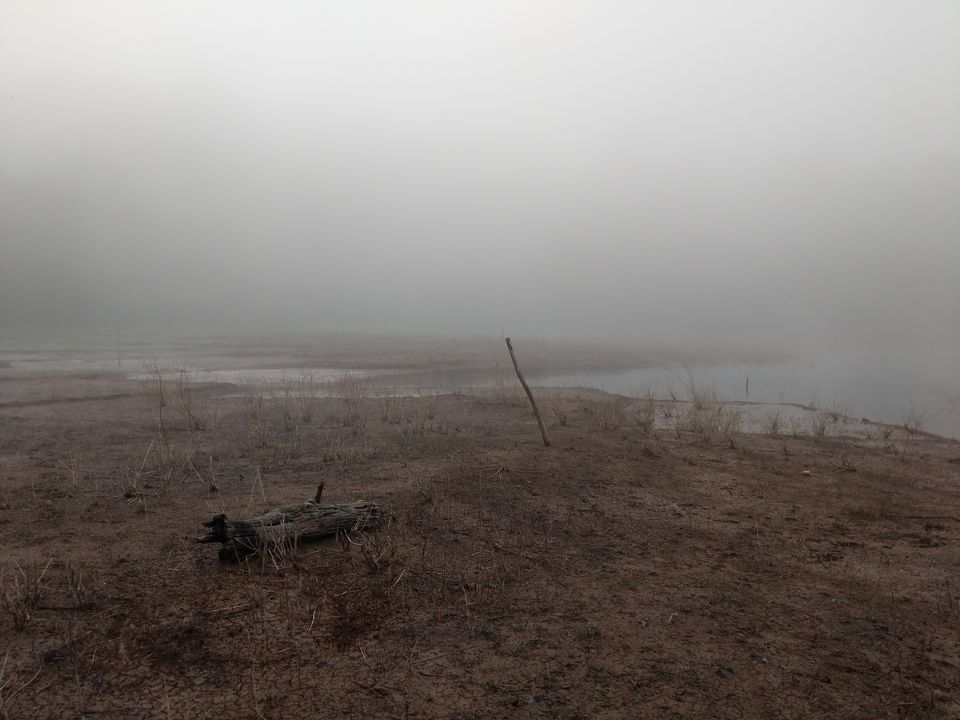 It was foggy, chilly weather. and was colder than Bangalore. I believe it rained a bit last night. After some time our guide came and pick us to homestay. A warm welcome with tea/coffee and local food for breakfast was served later.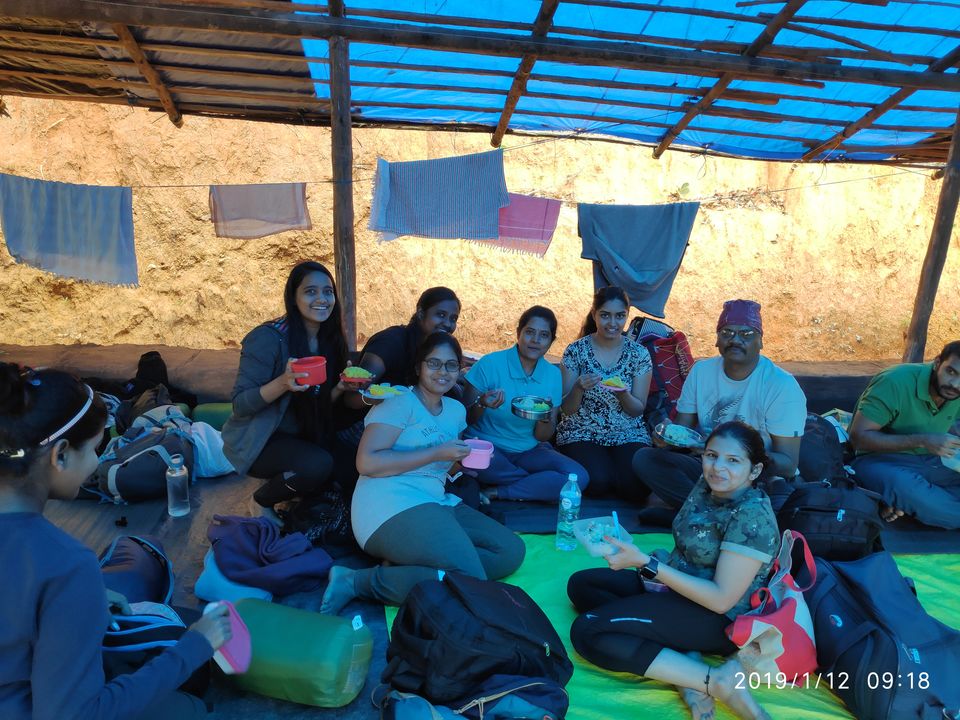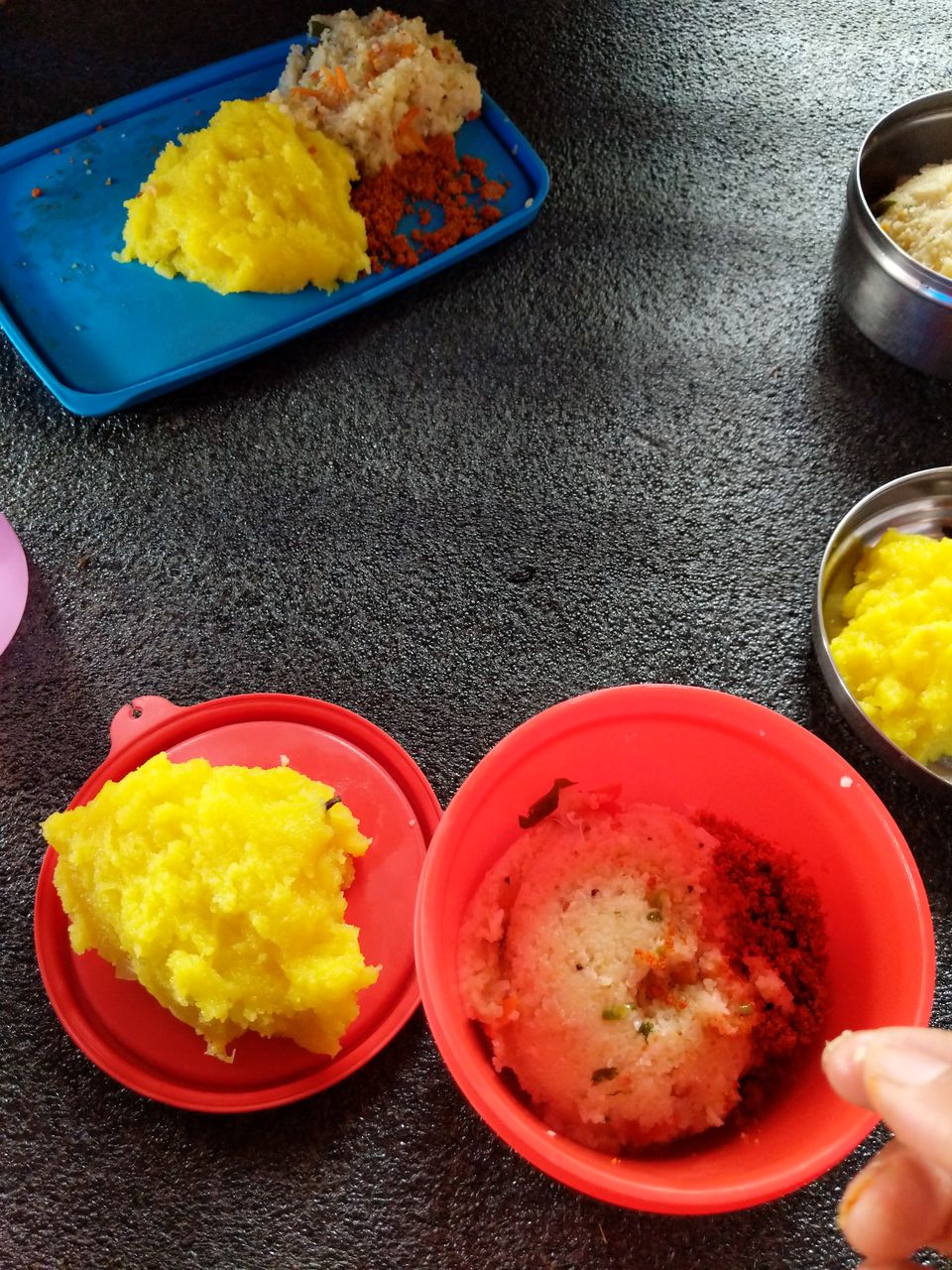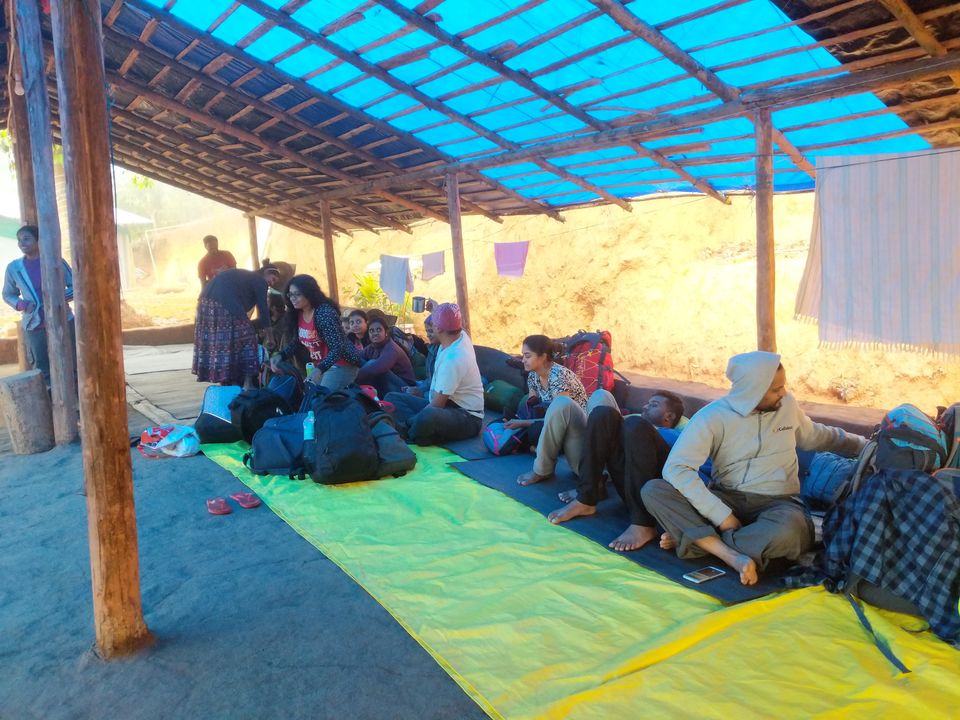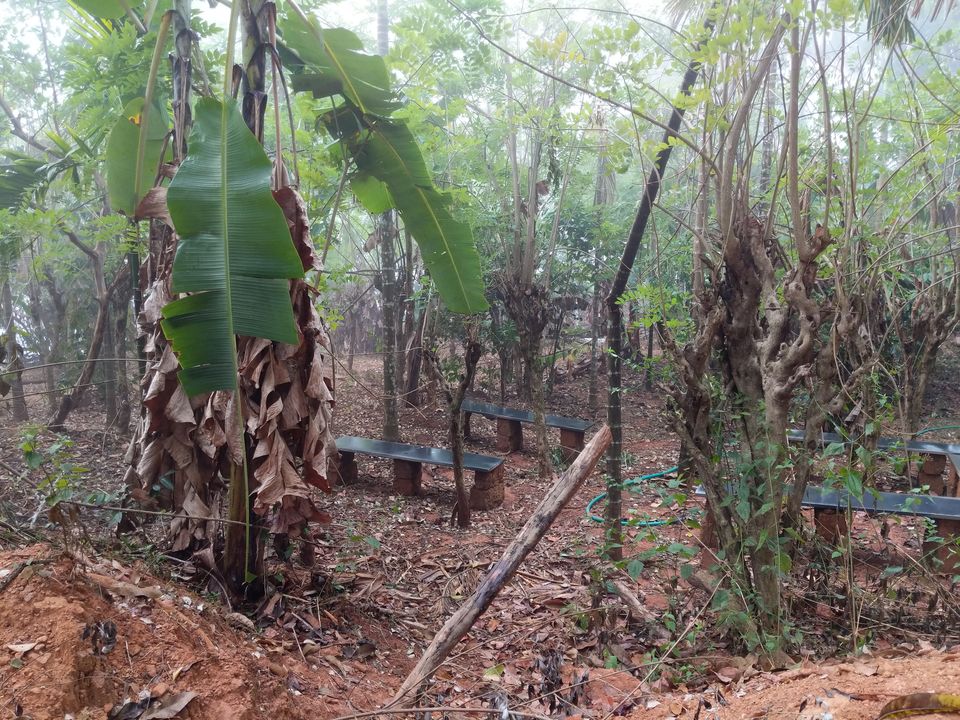 History: Its all started by a guy name Shri Ganesh 20years ago. He is a good man; very polite, confidence and good command over English. Talking to him feels like I have known him for a while. I never fell like I am away from home.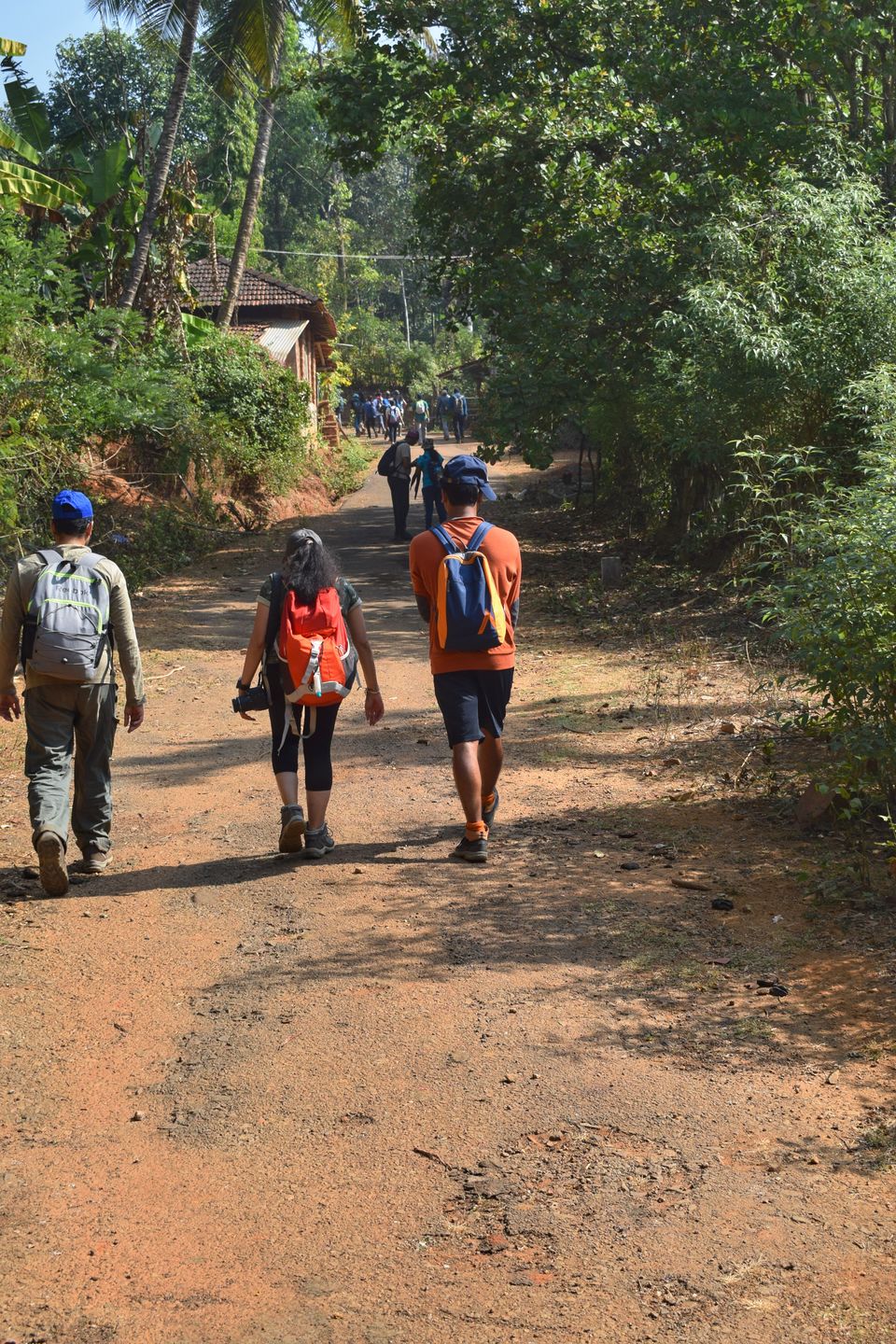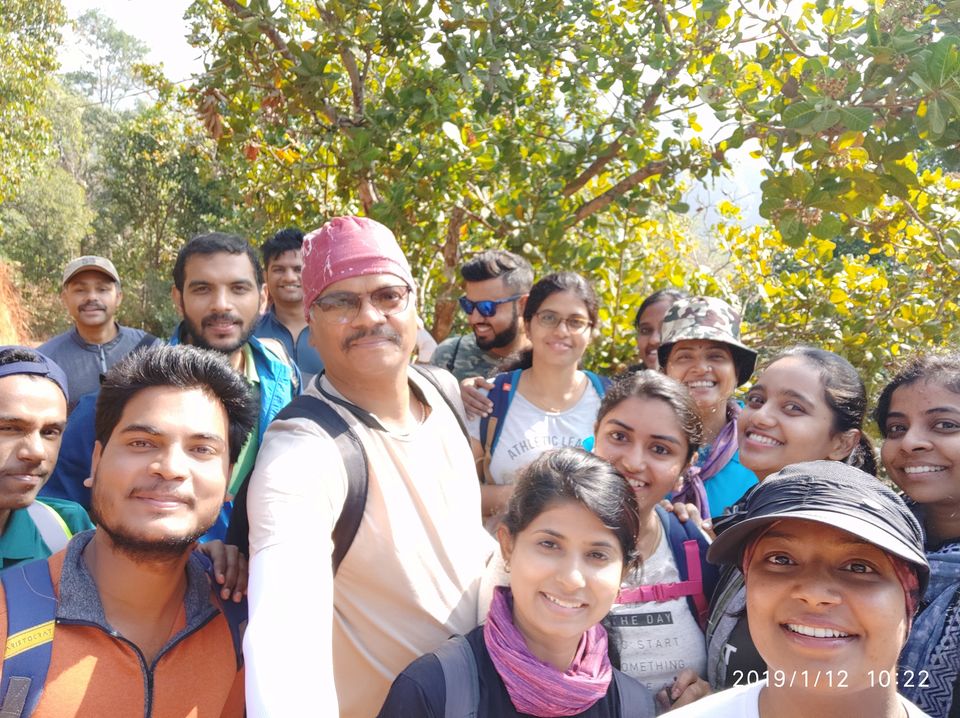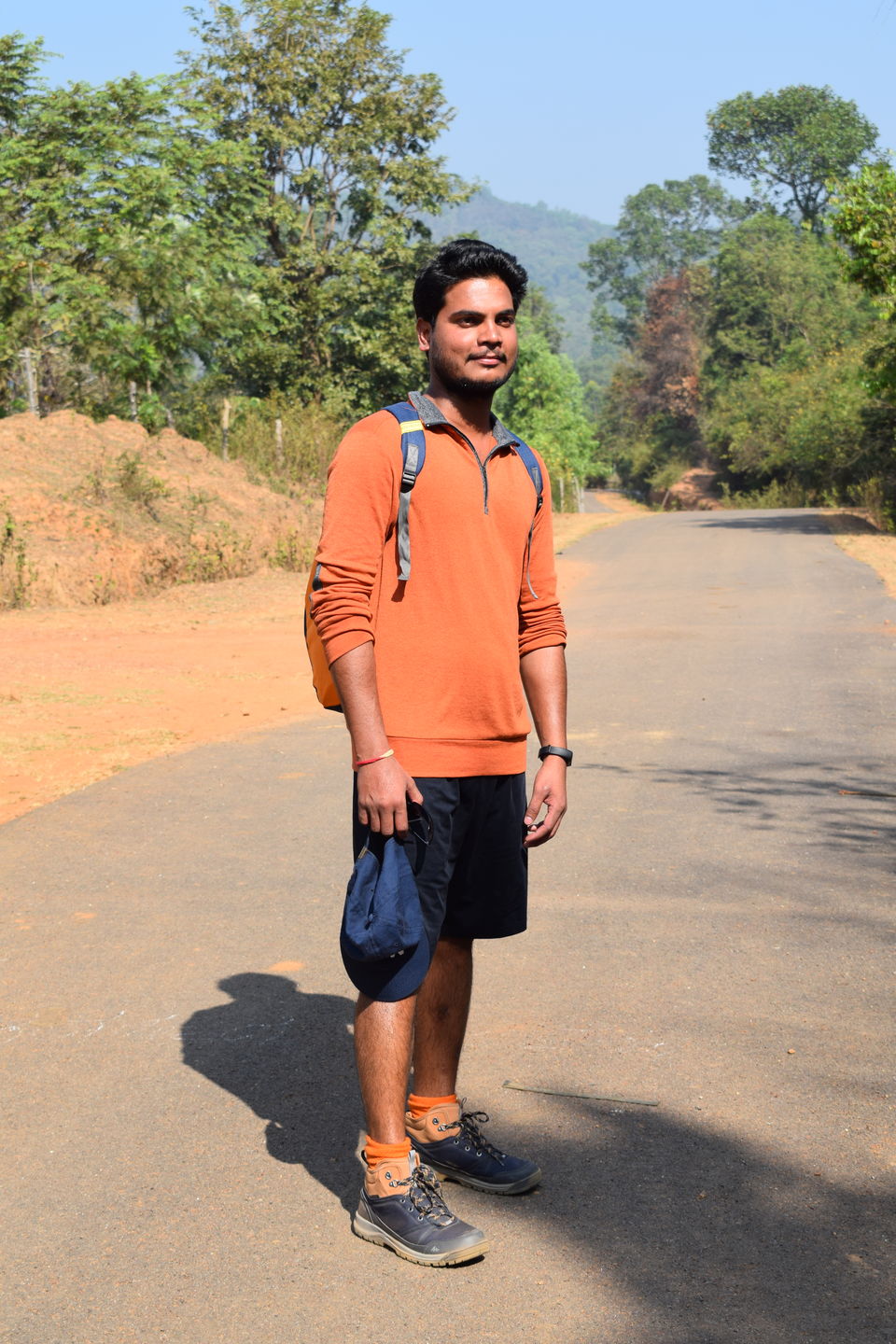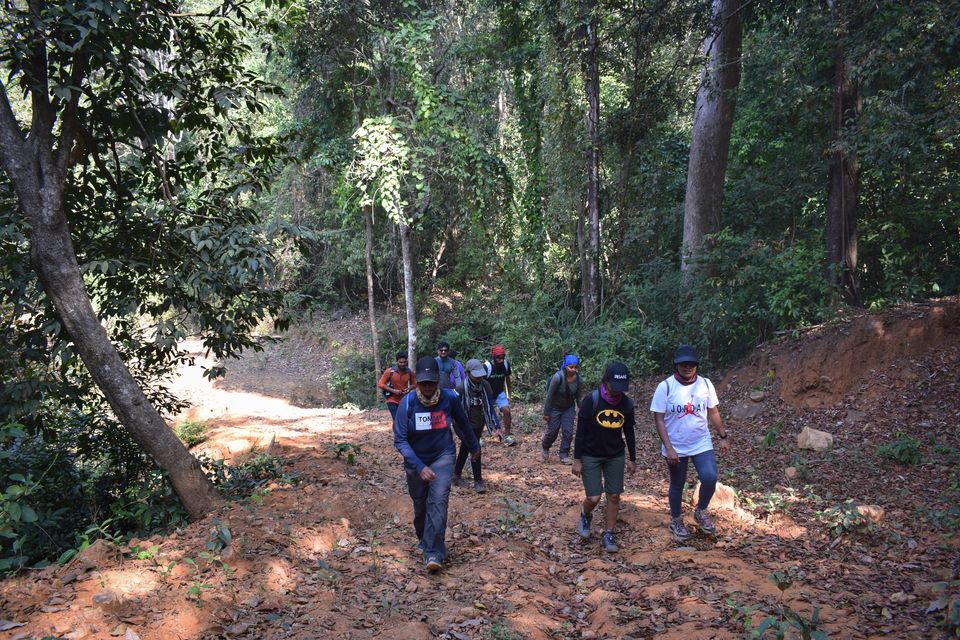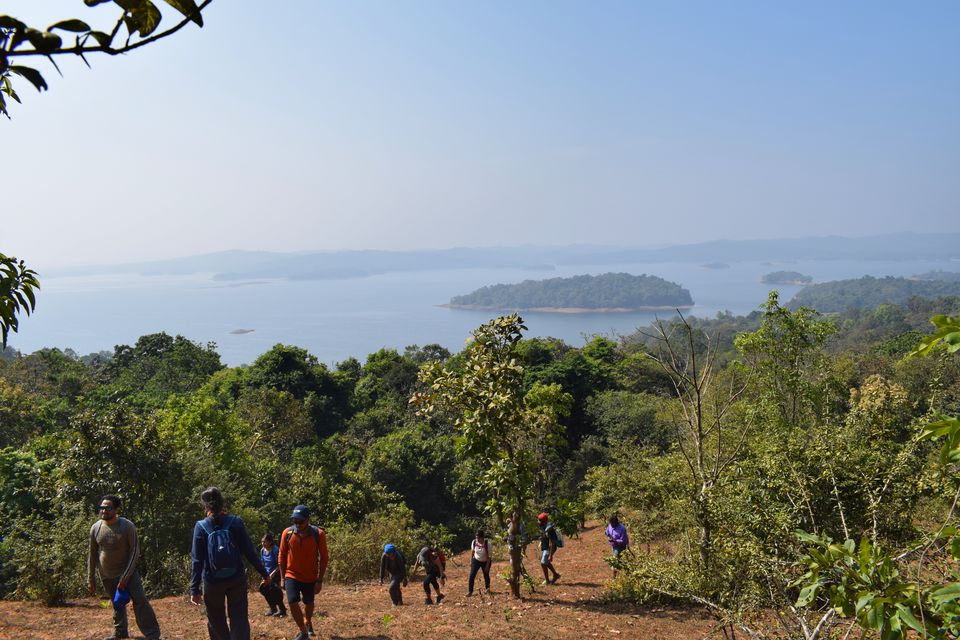 It was 10:30 am and the sun started to shine, we started our day one trek which is approximately 6 KM. In the pathway, we will see the stunning view of the dam. the trail is not hard to follow, so we halted at multiple points in the pathway watching the mesmerizing view of the lake (Sharavati Valley Wildlife Sanctuary).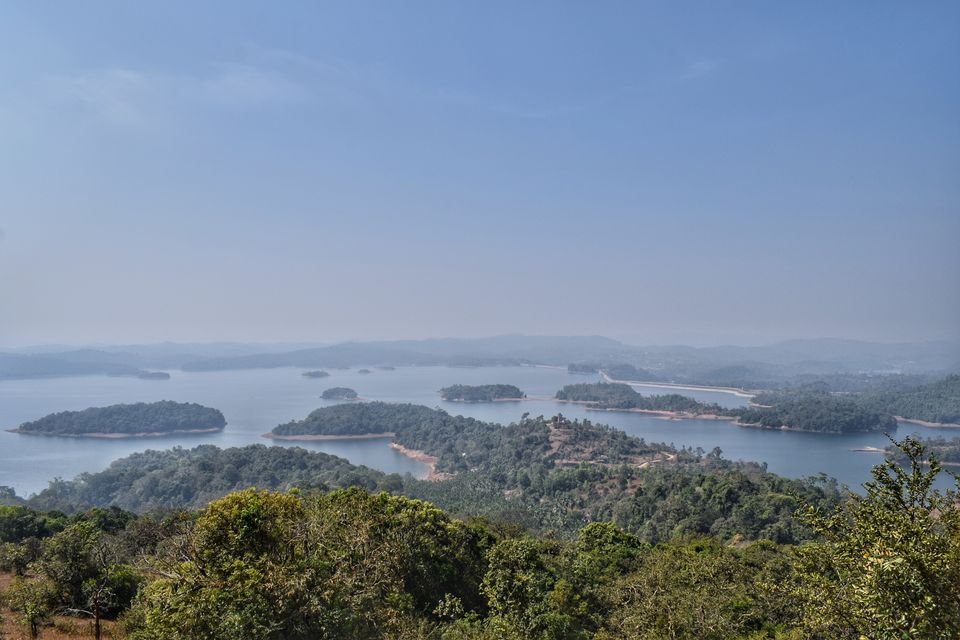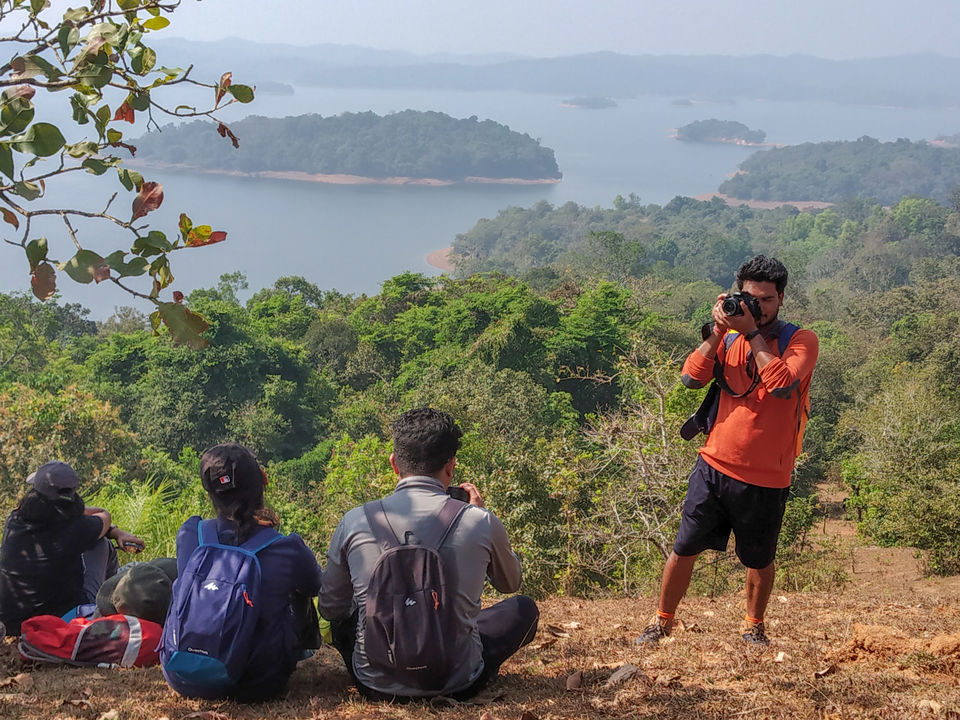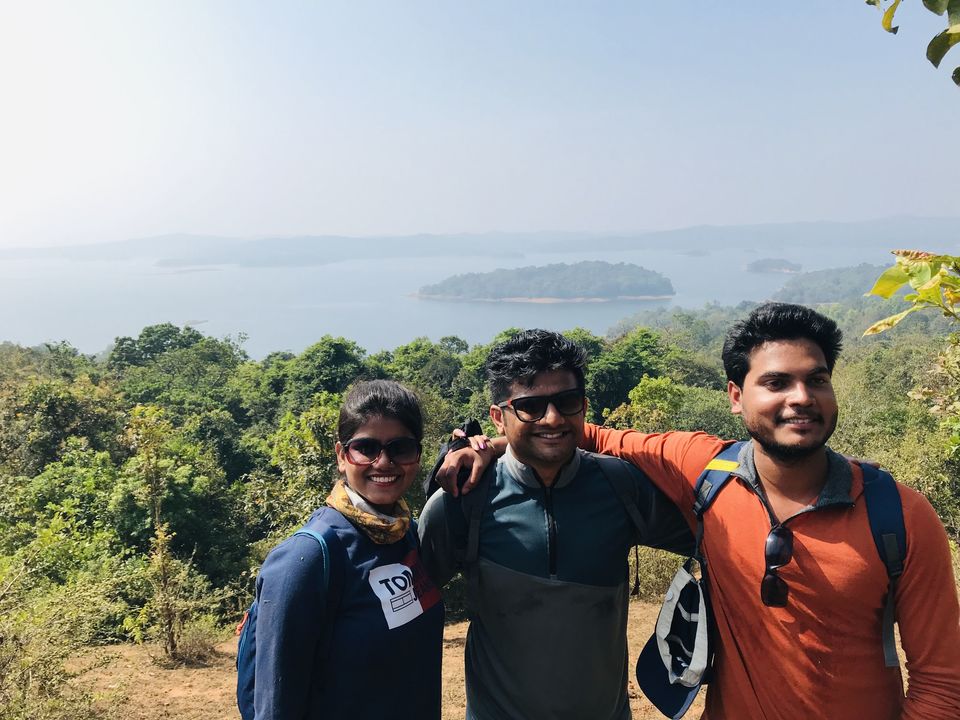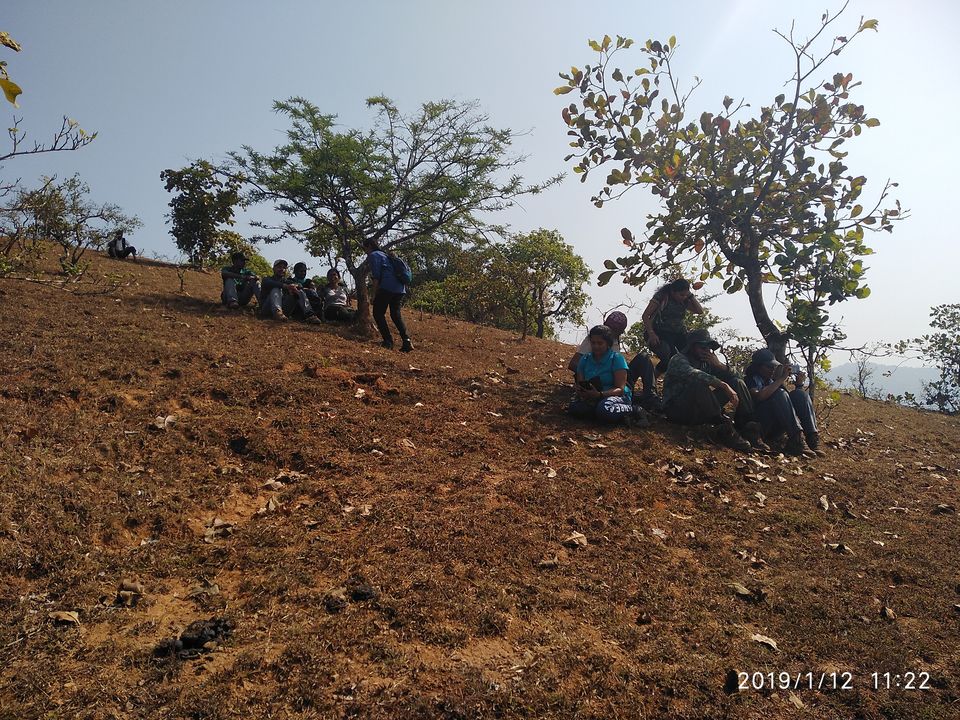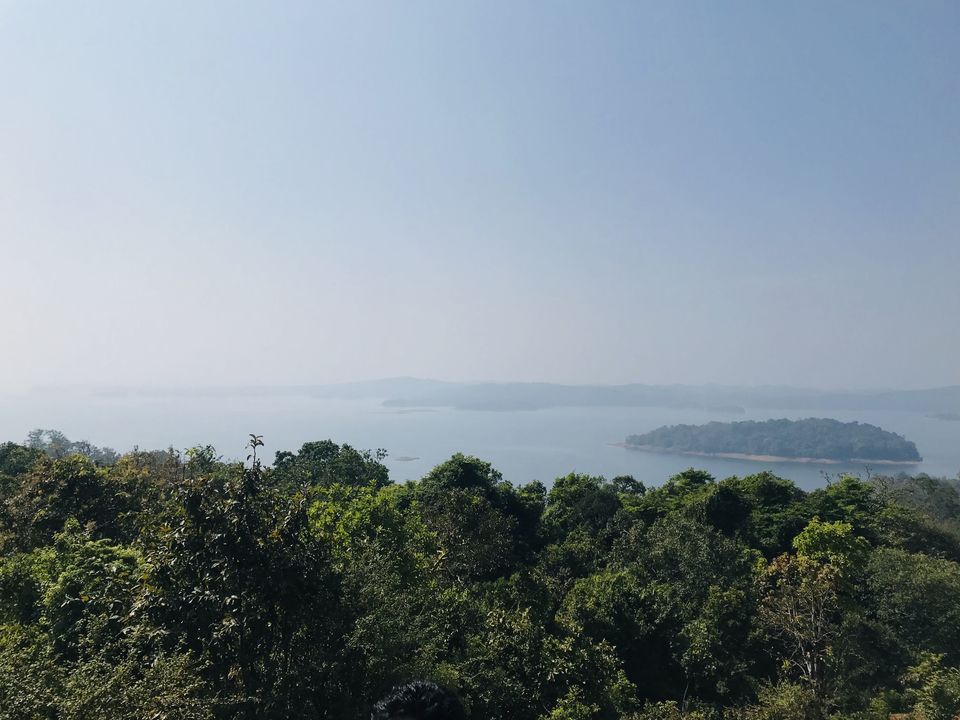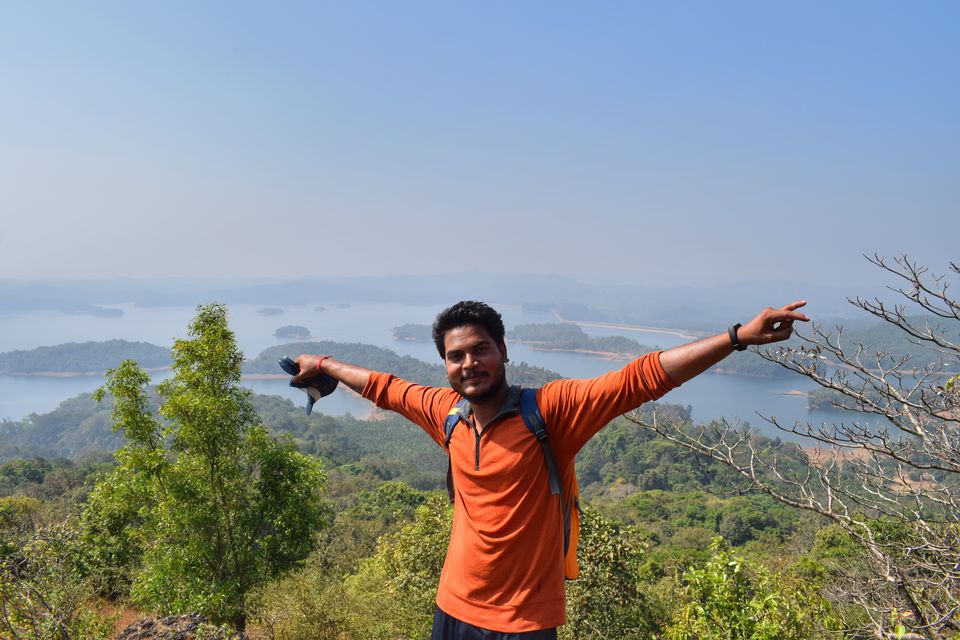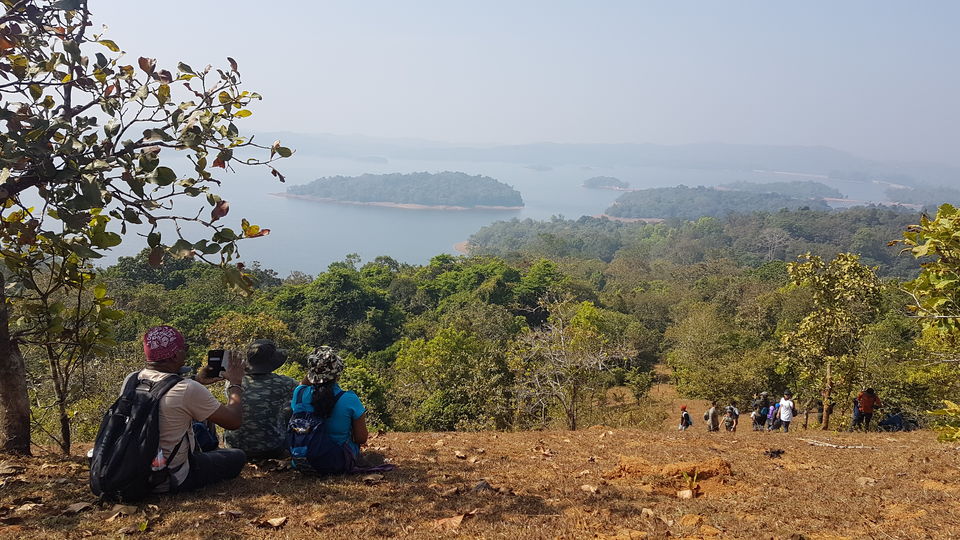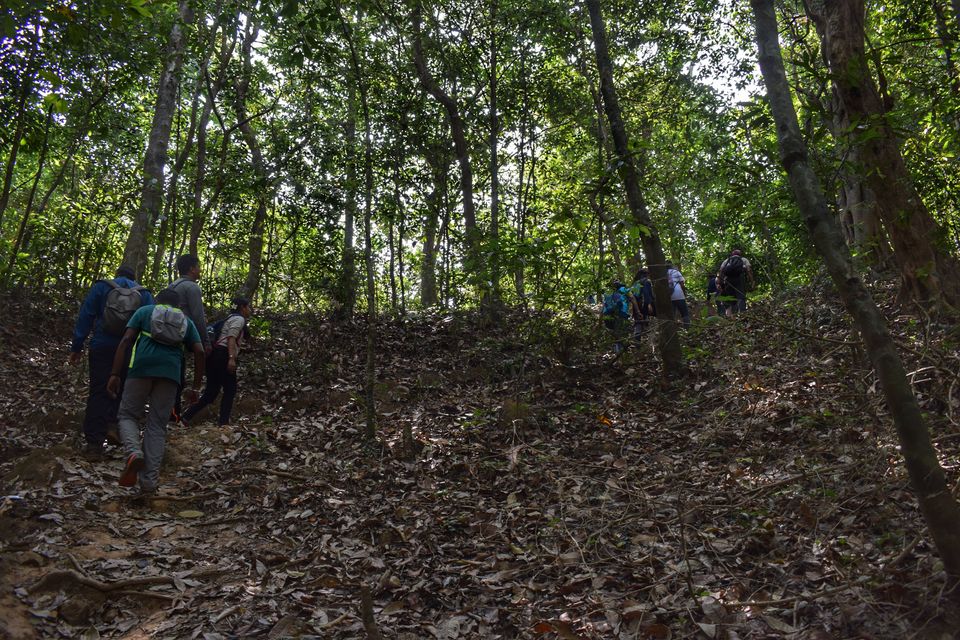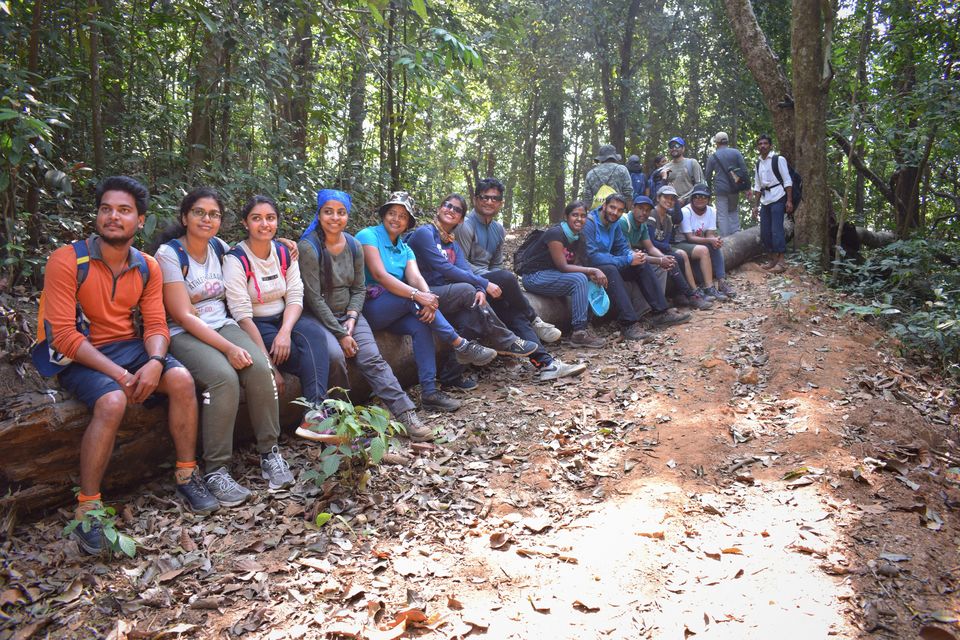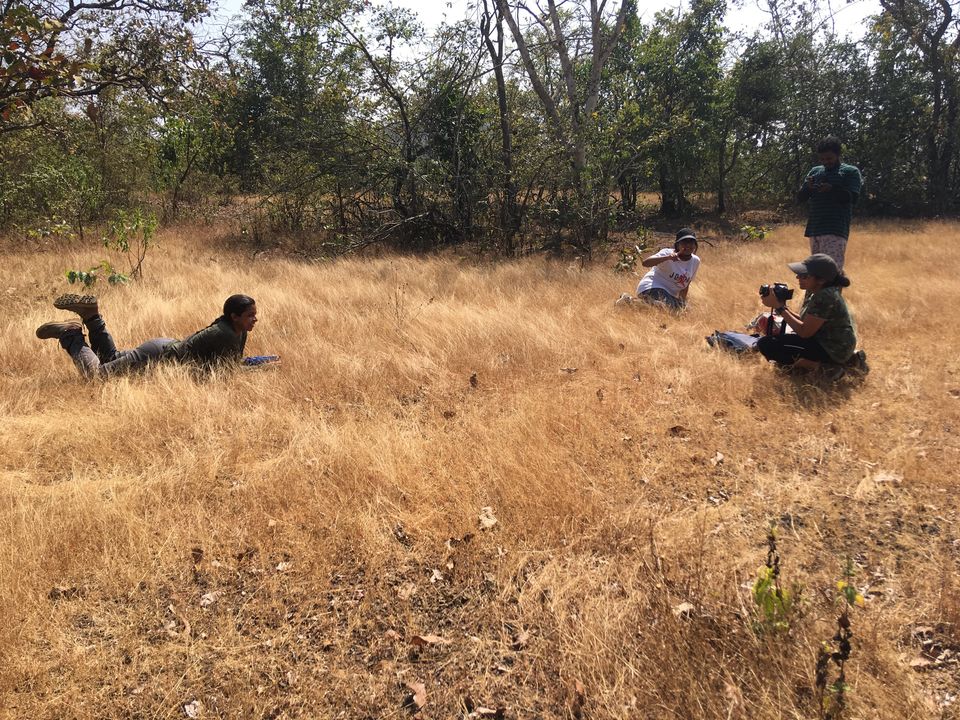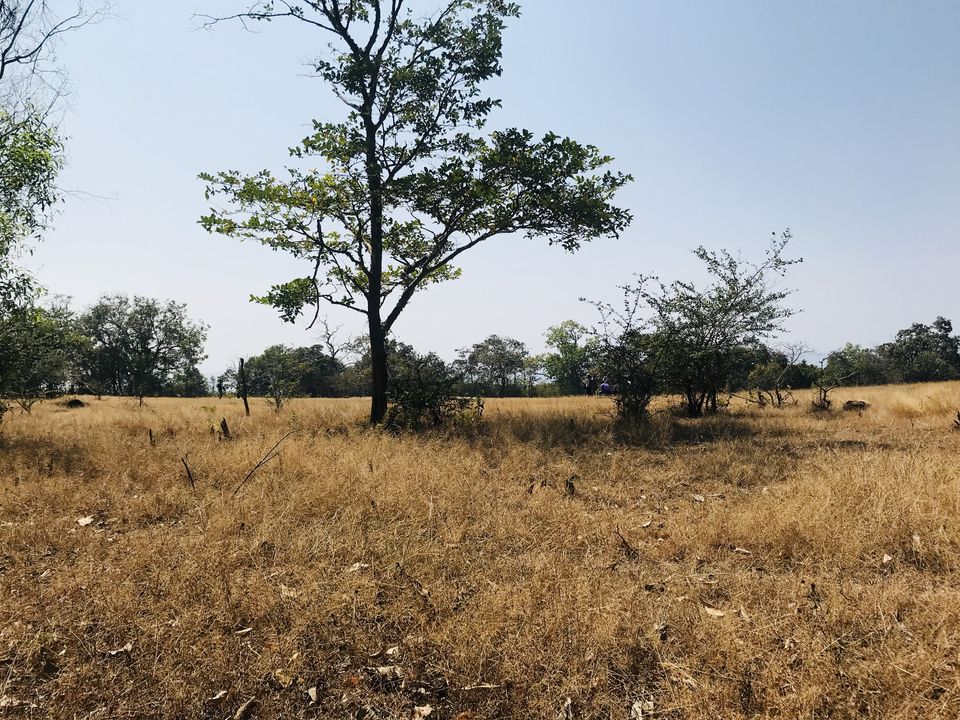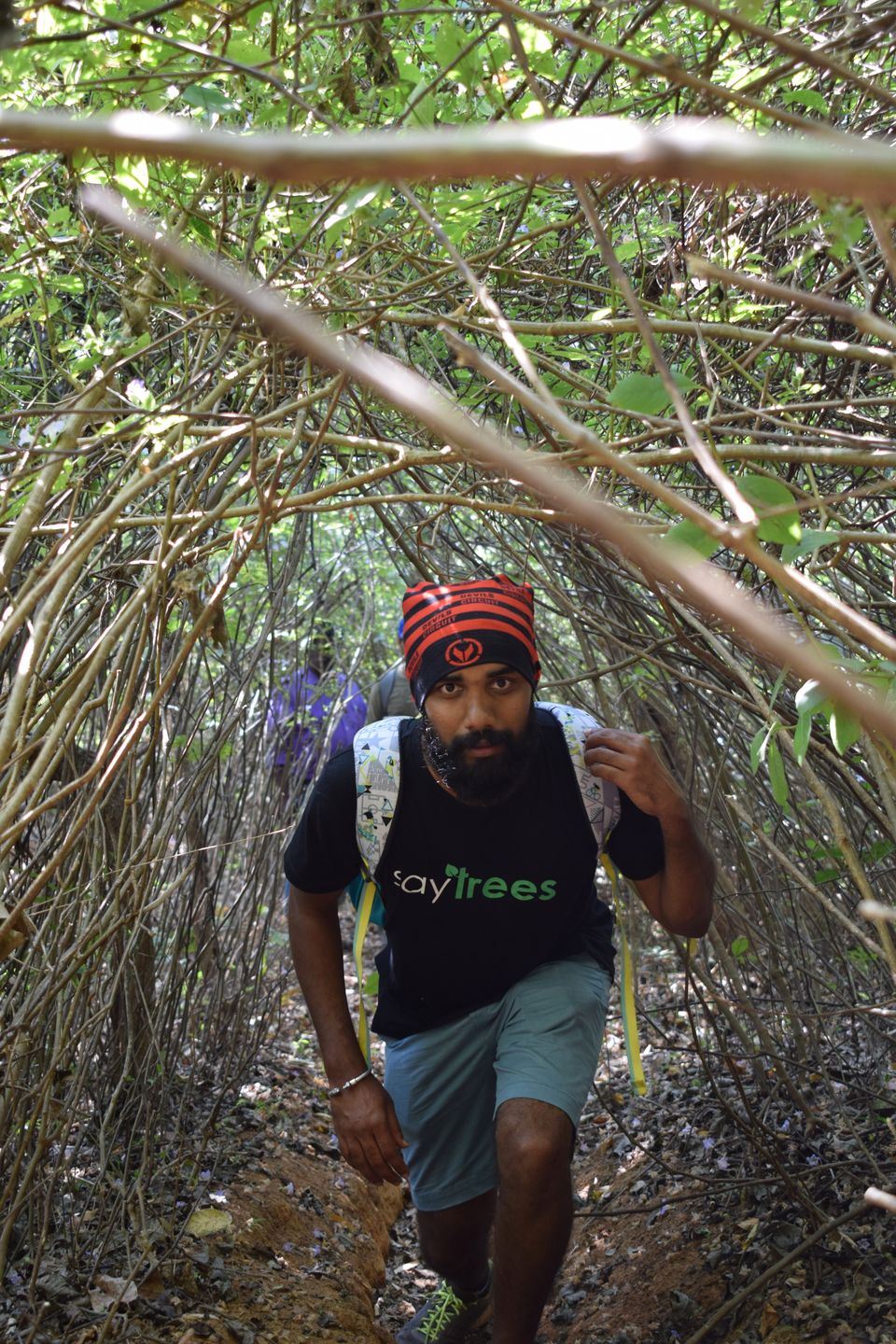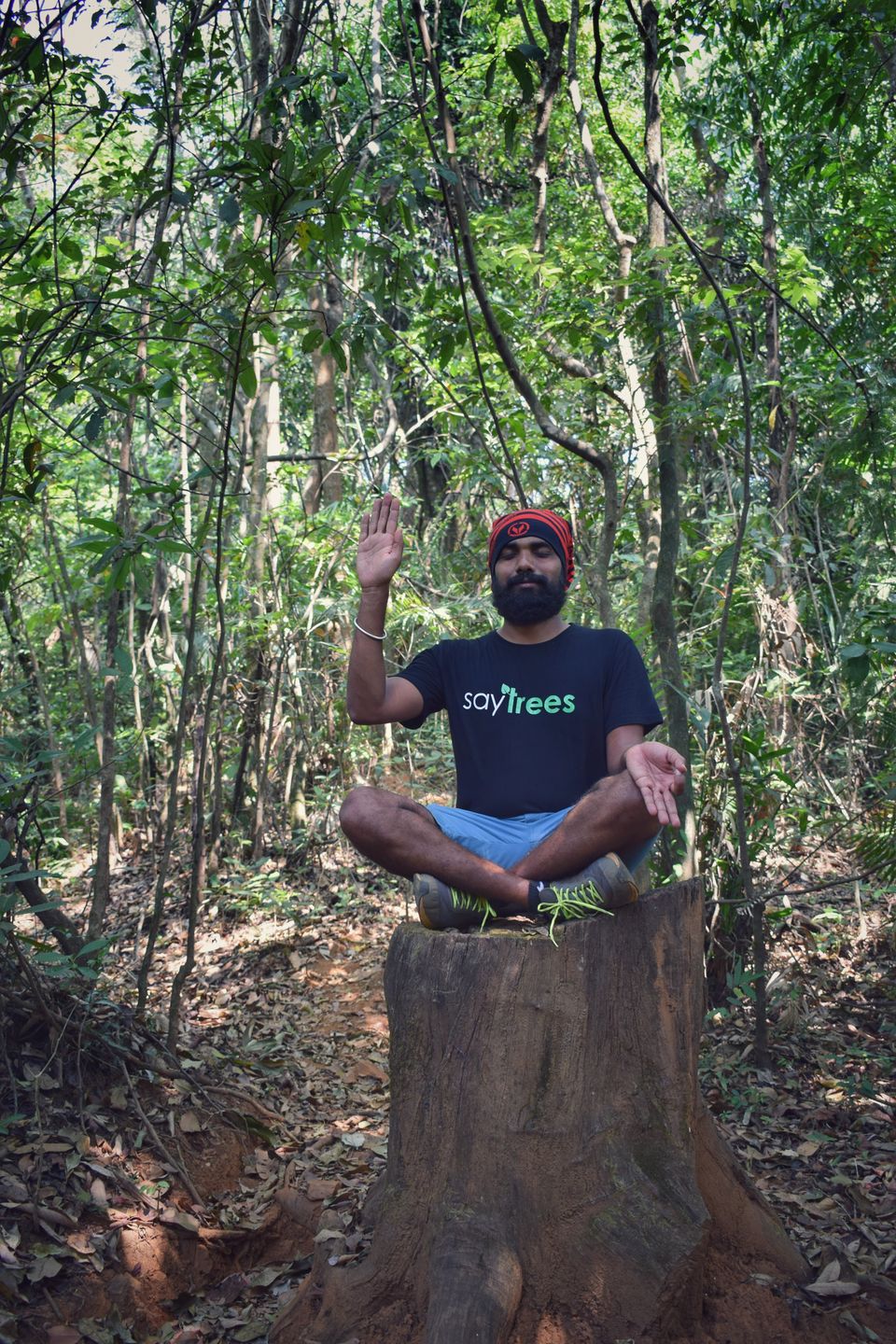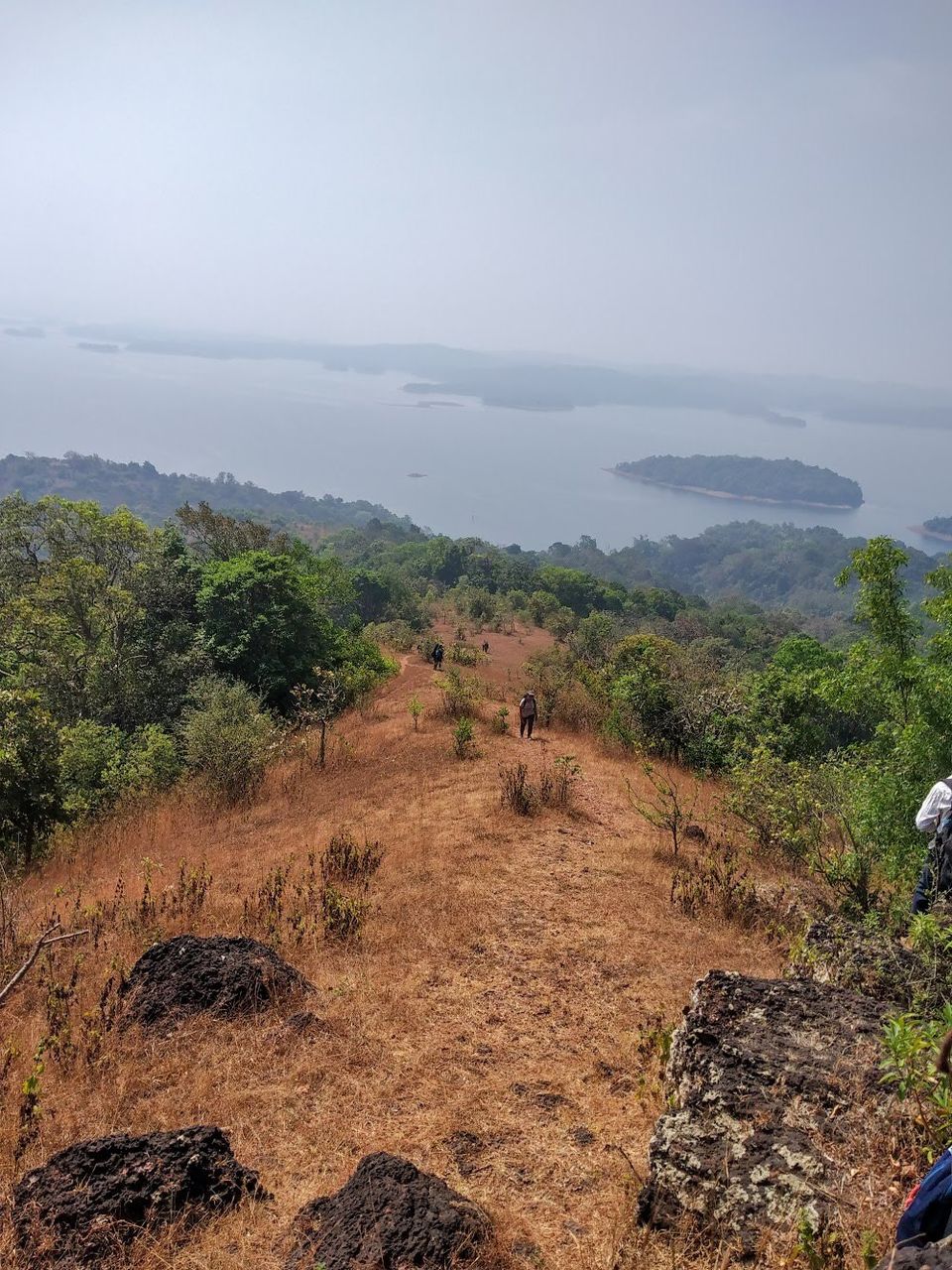 The guide is so nice, he brought our lunch all the way to our location. Believe me, this kind of things are very rear. He won my heart. I had my lunch watching the beautiful view of Sharavathi lake.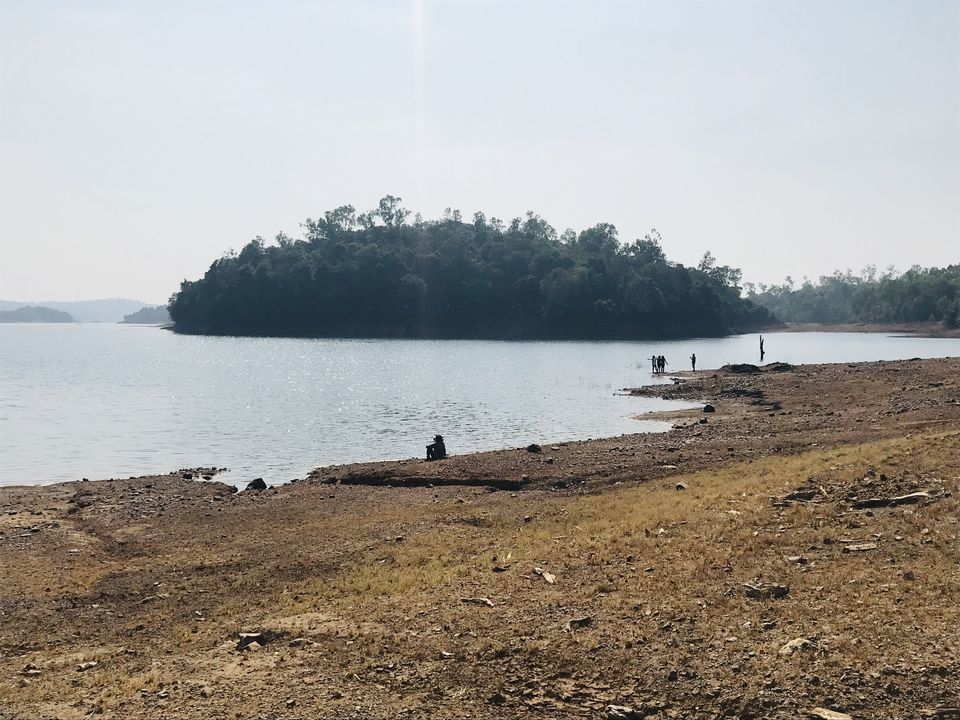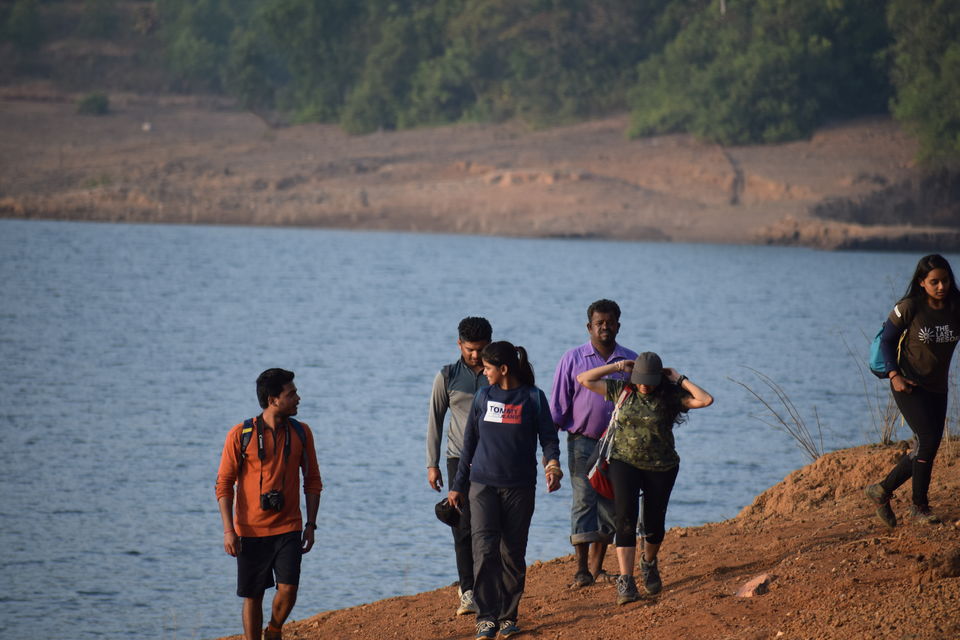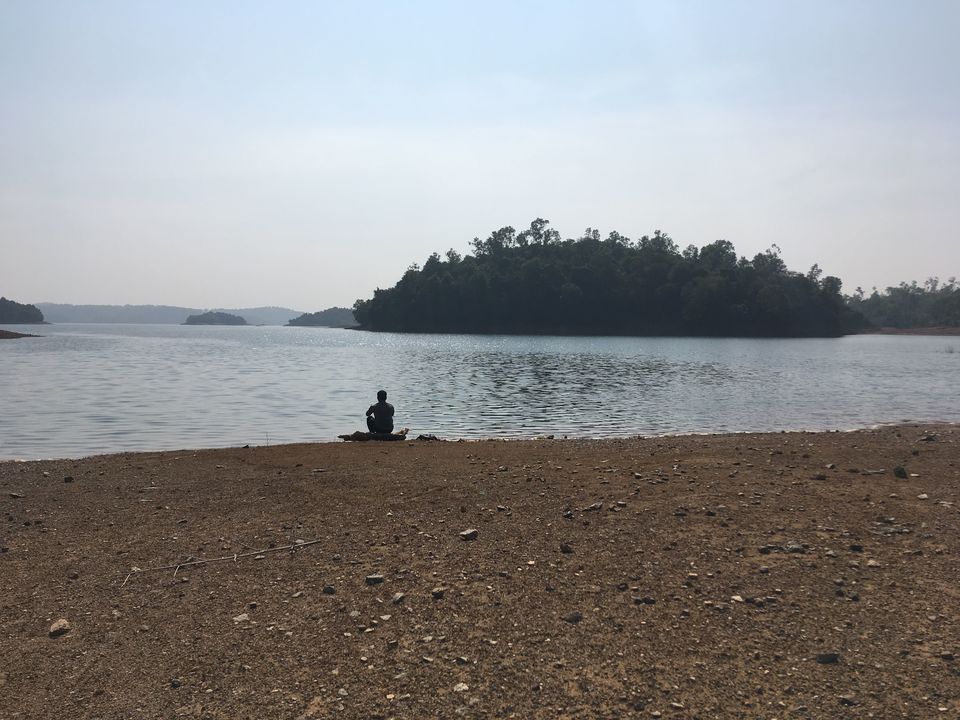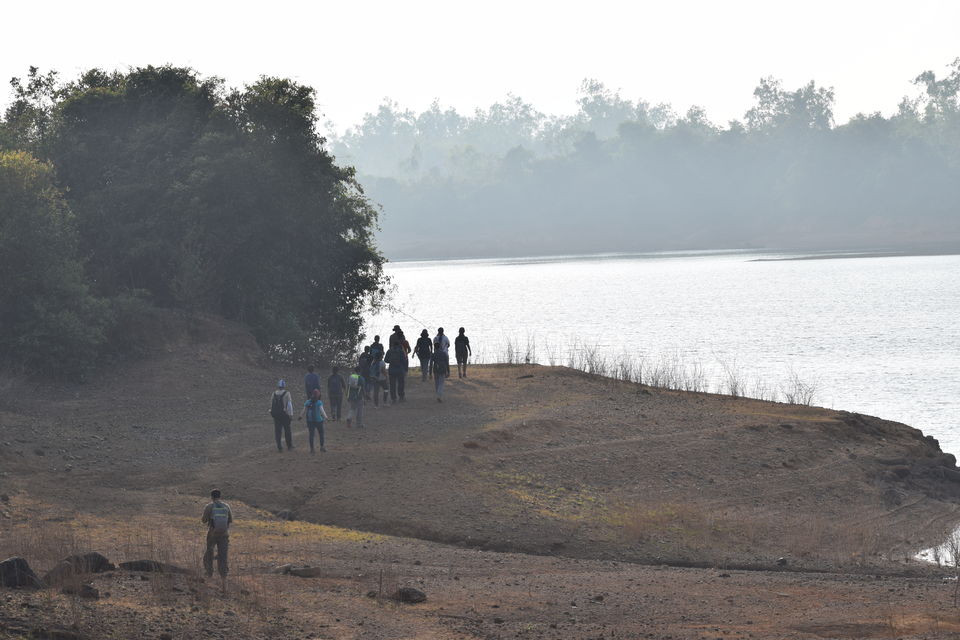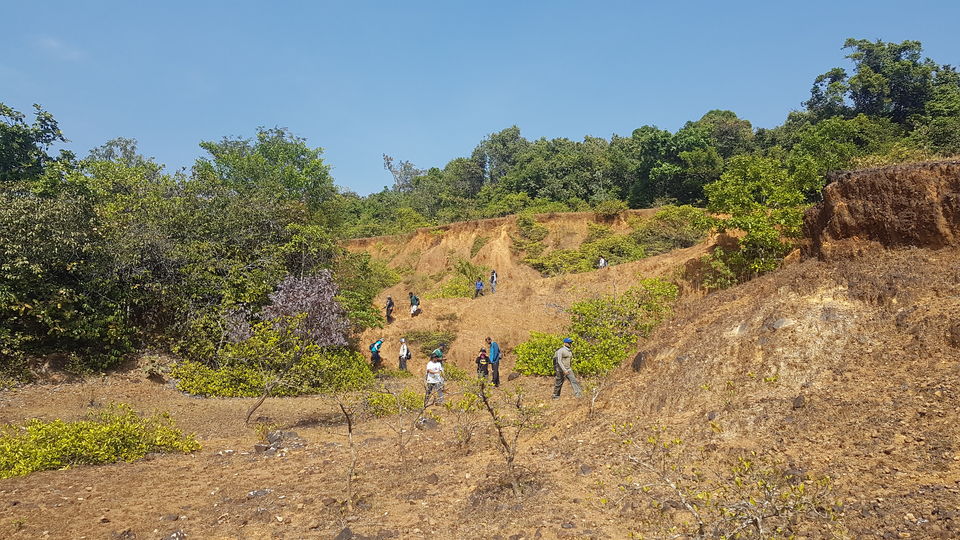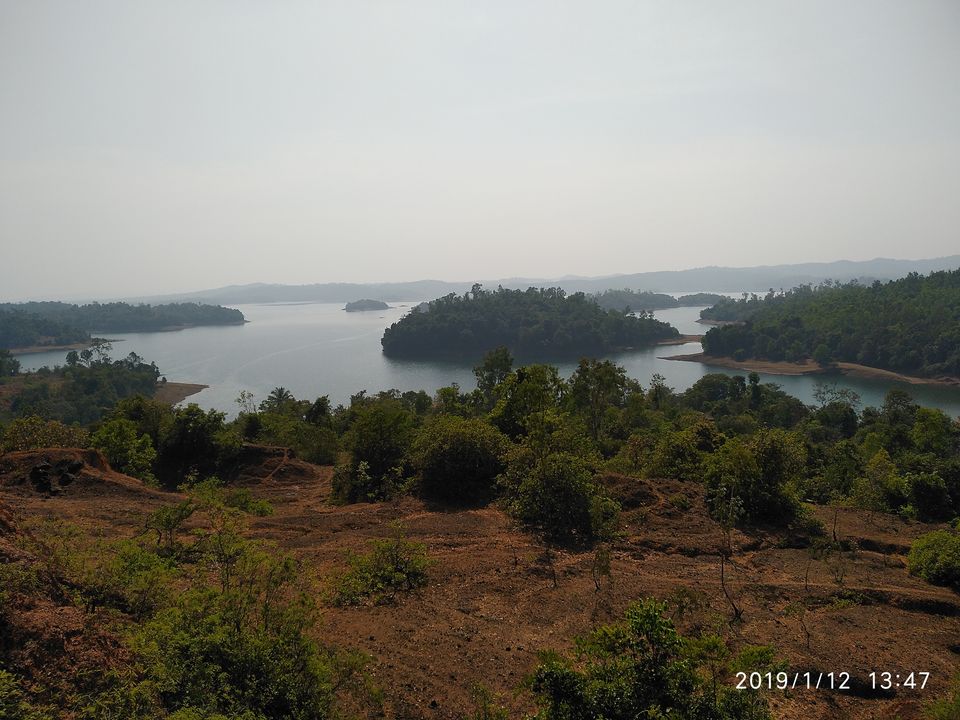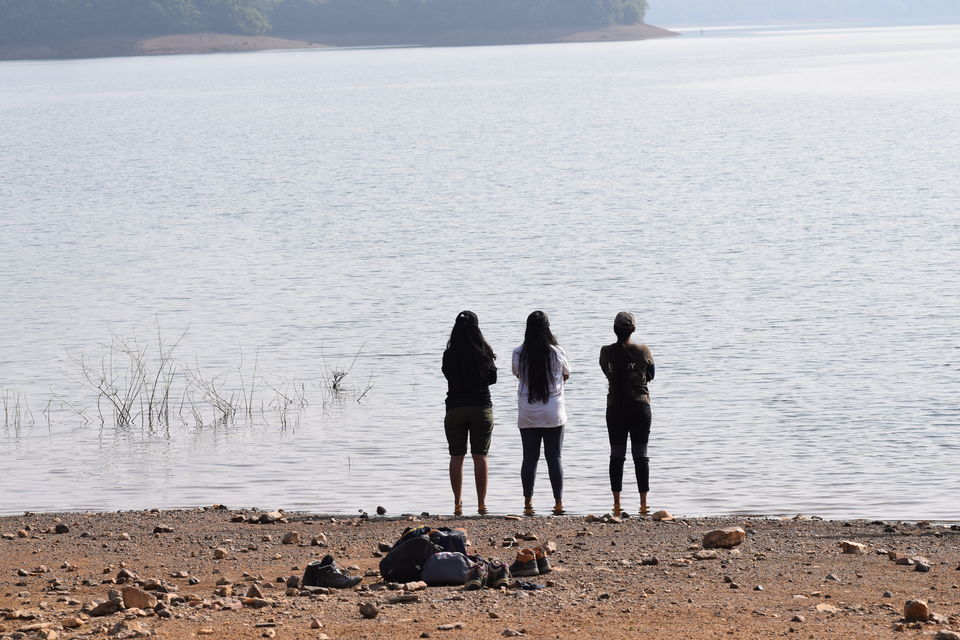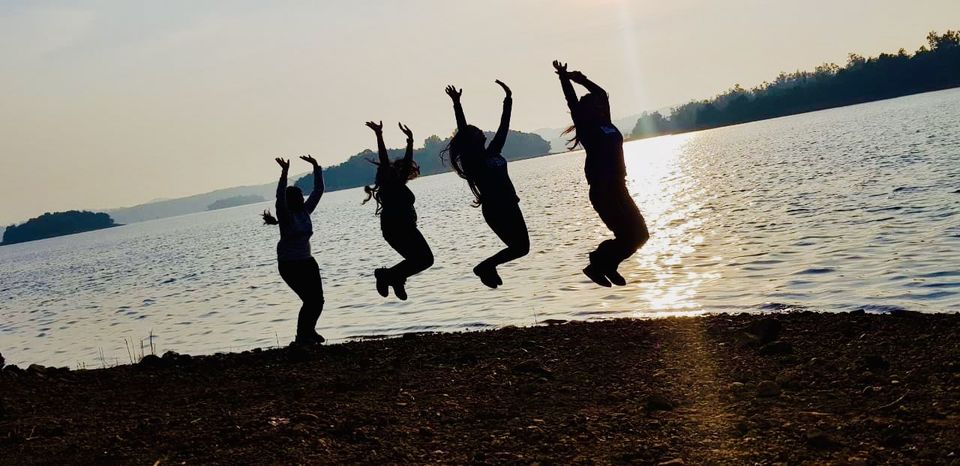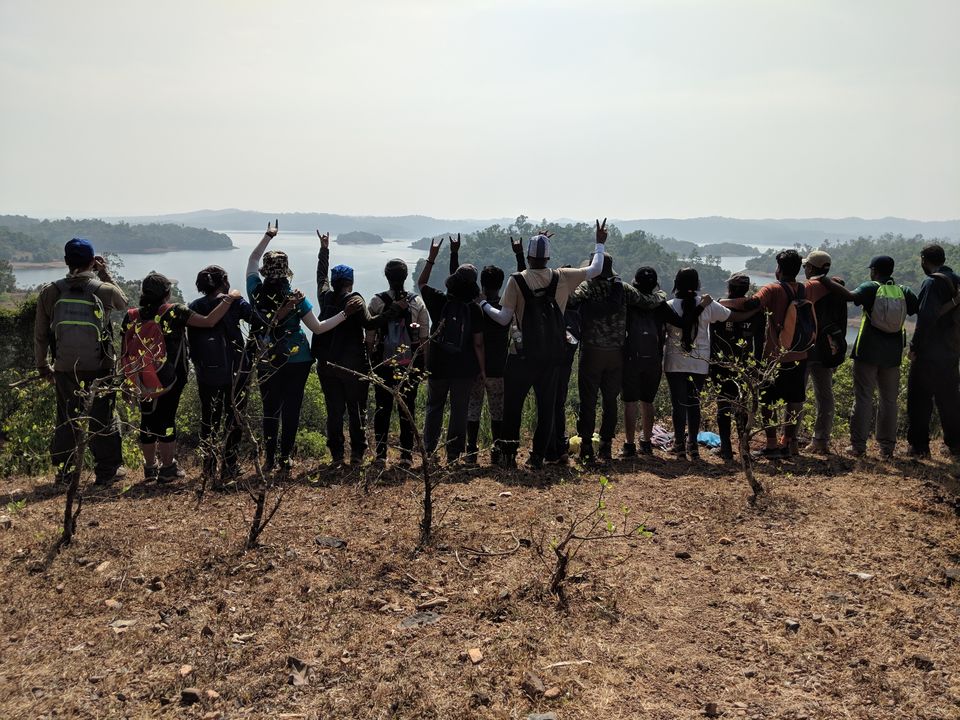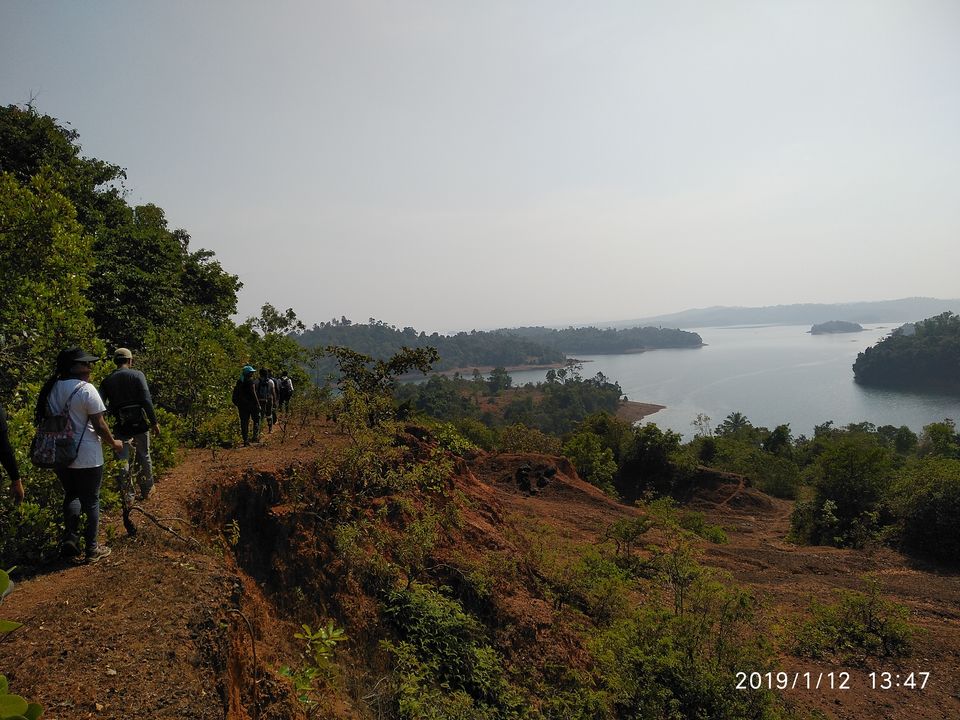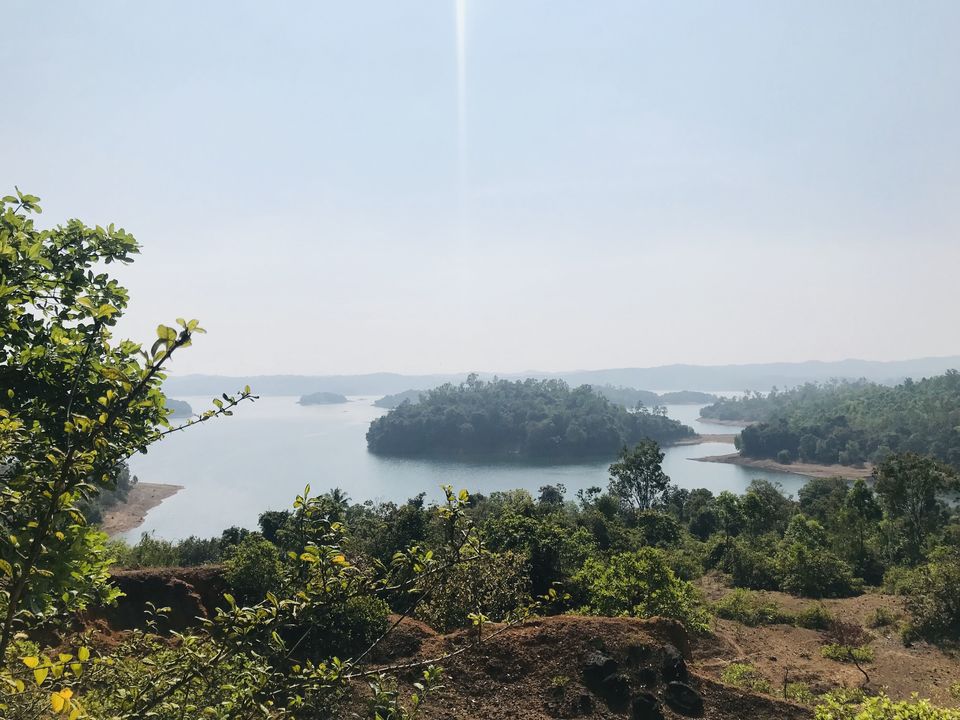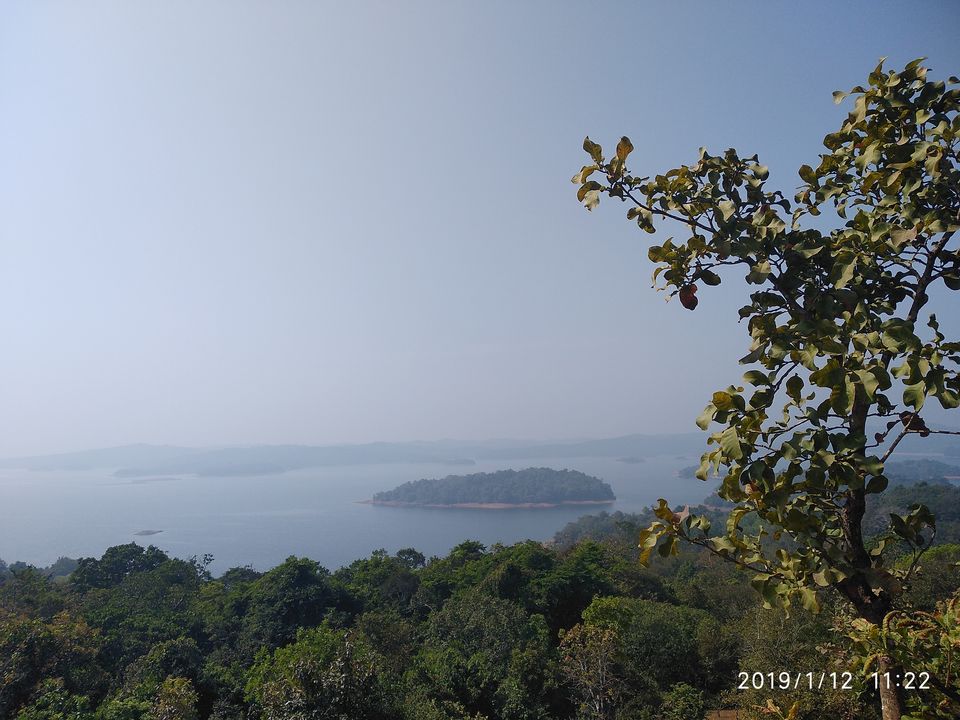 We rested for an hour and then started last part of the trail. It is by the lakeside, slippery, hard and muddy. We all were struggling but manage to cross at last.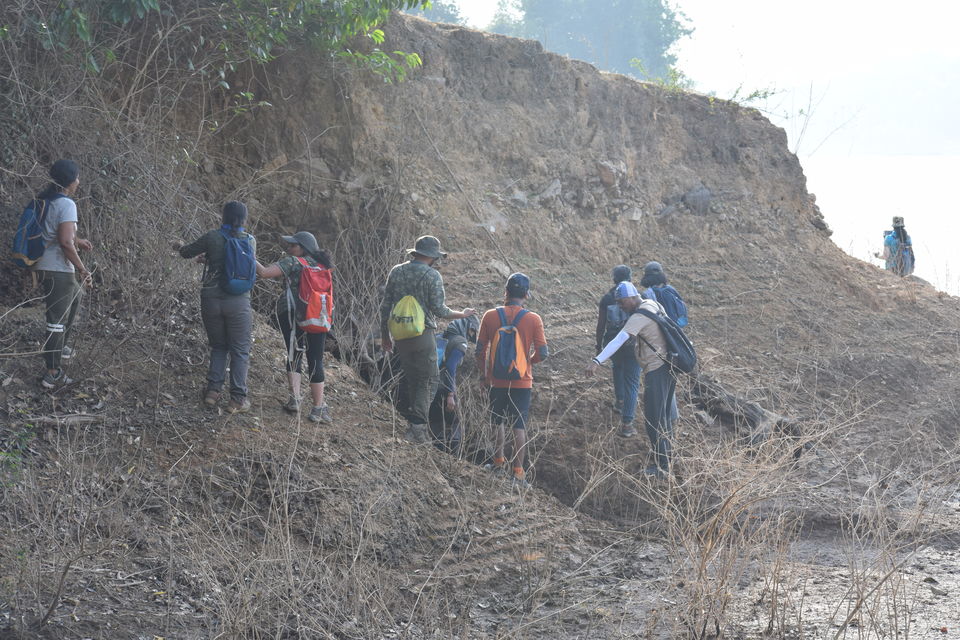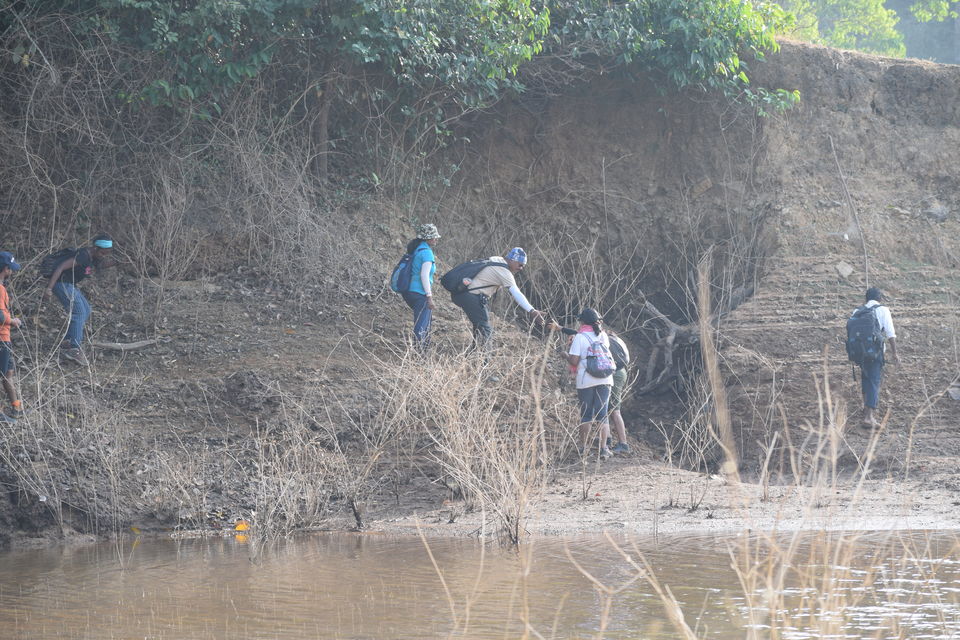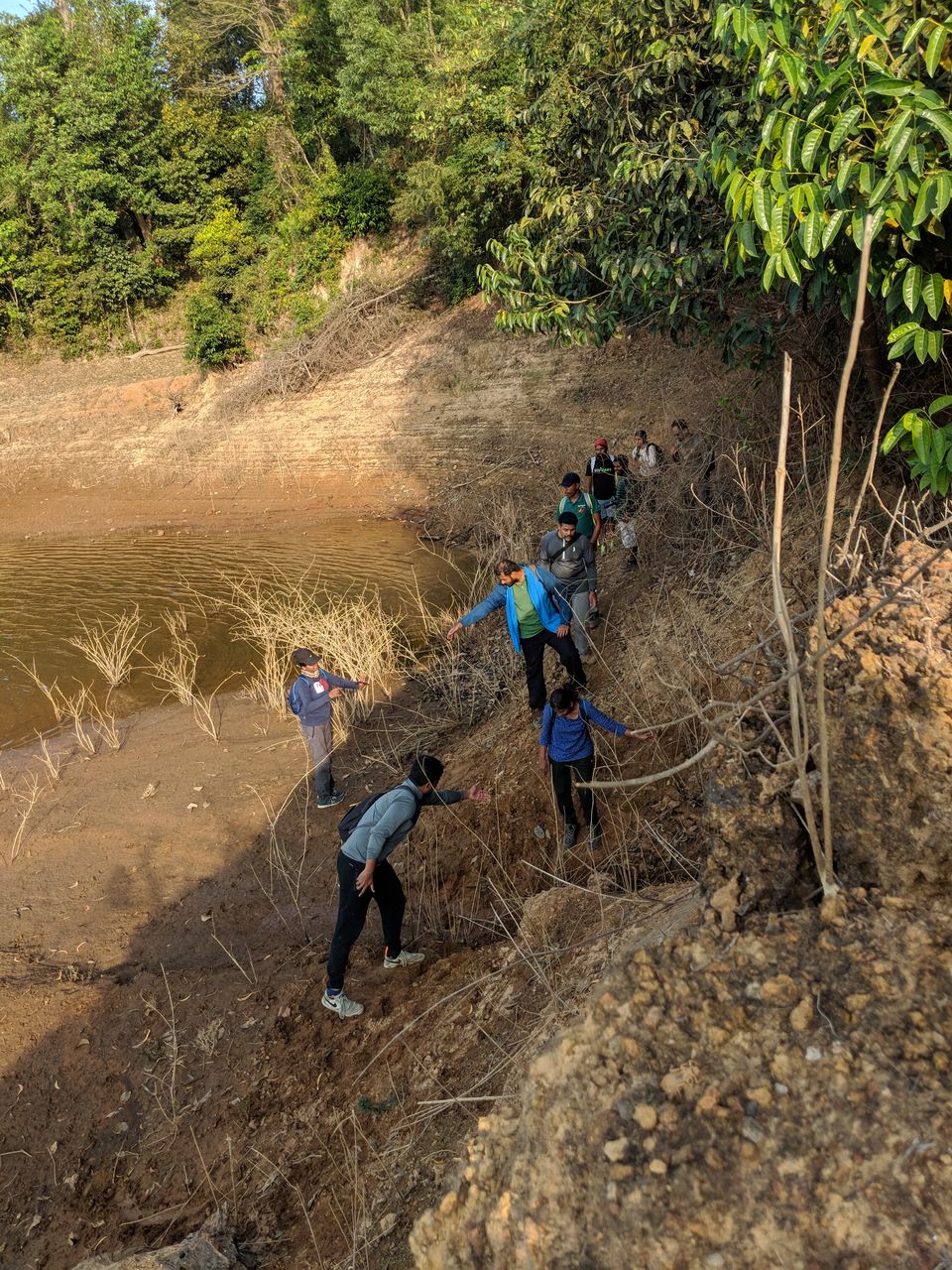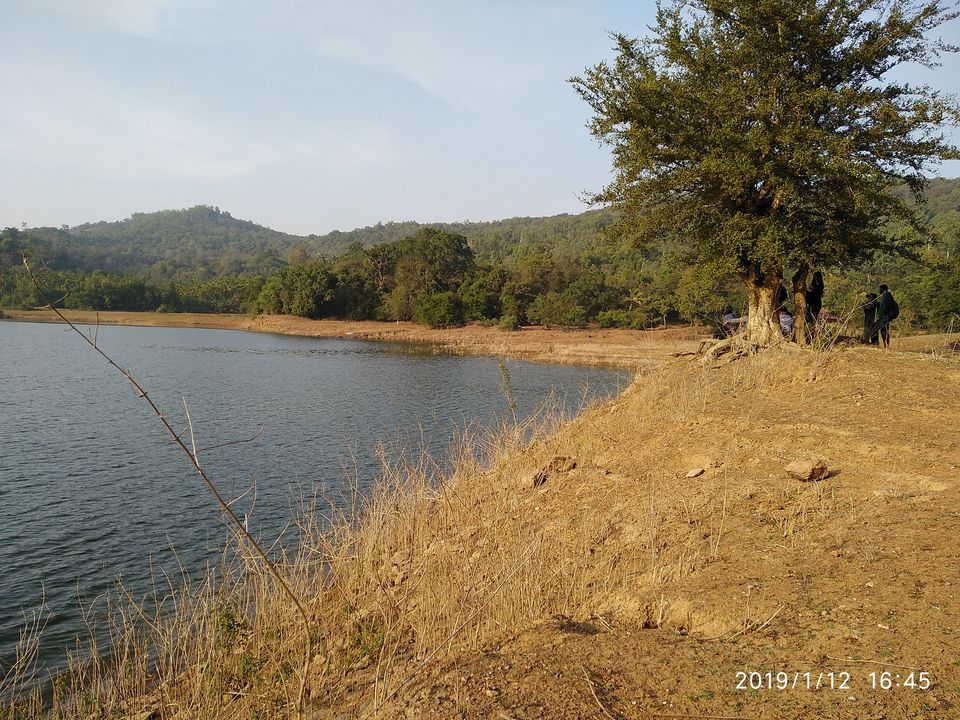 It was an early evening and the sun was about to set. We halted to watch the sunset. How many times I have watched it, every time there is something new, something special. Its always amaze you to your heart and soul.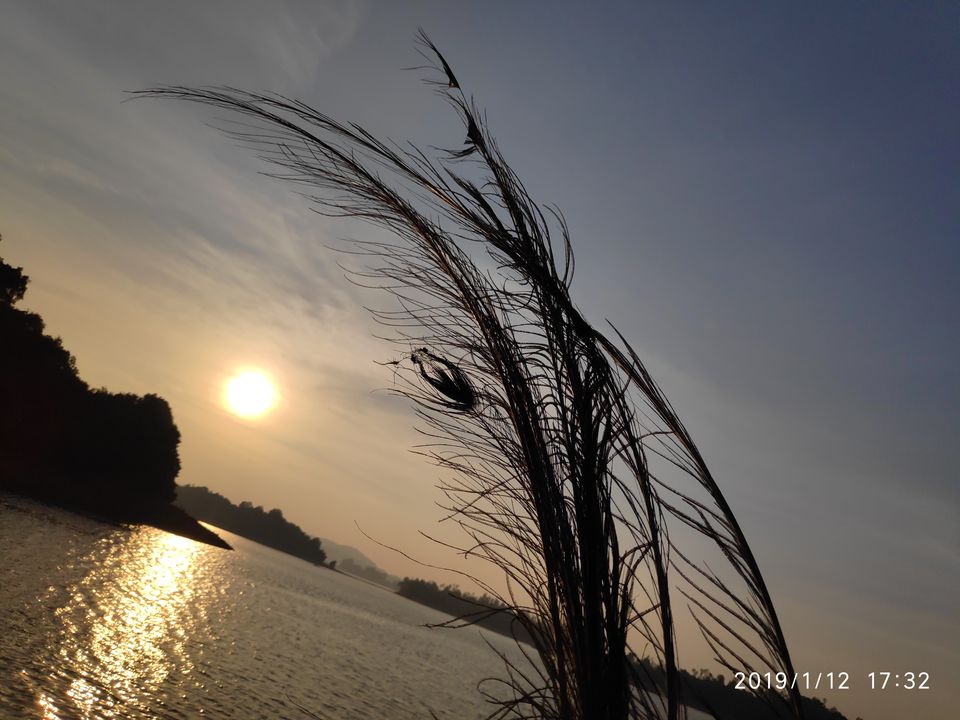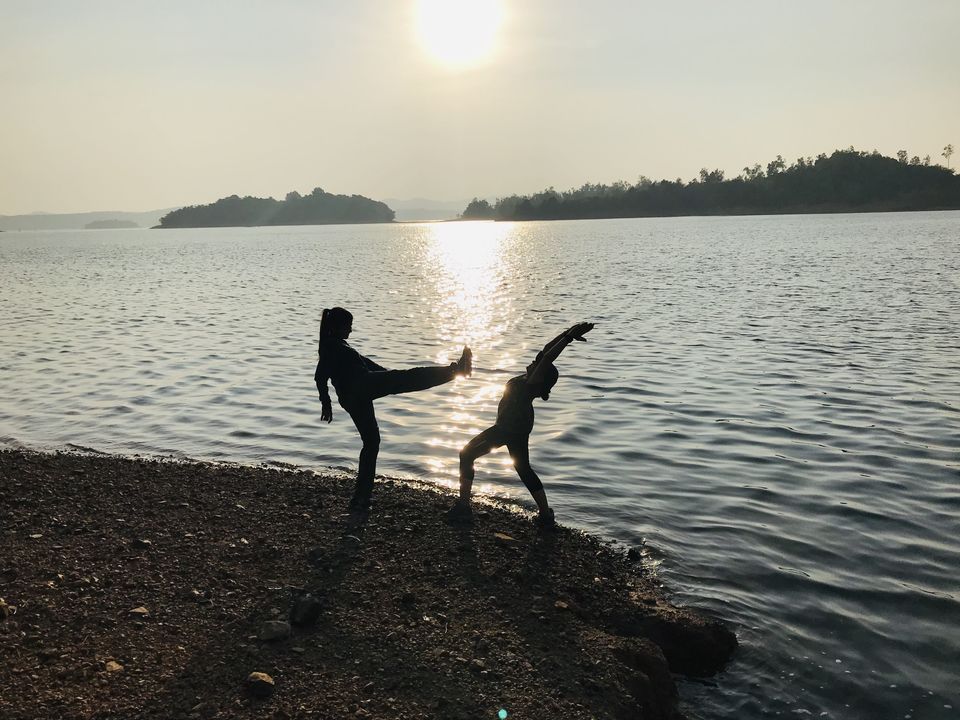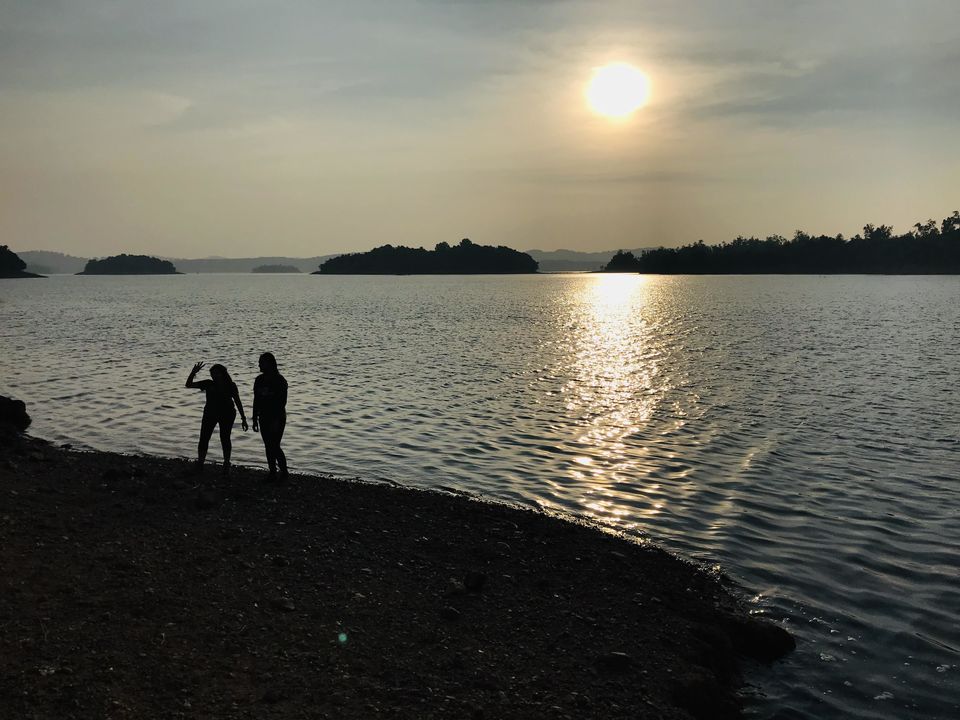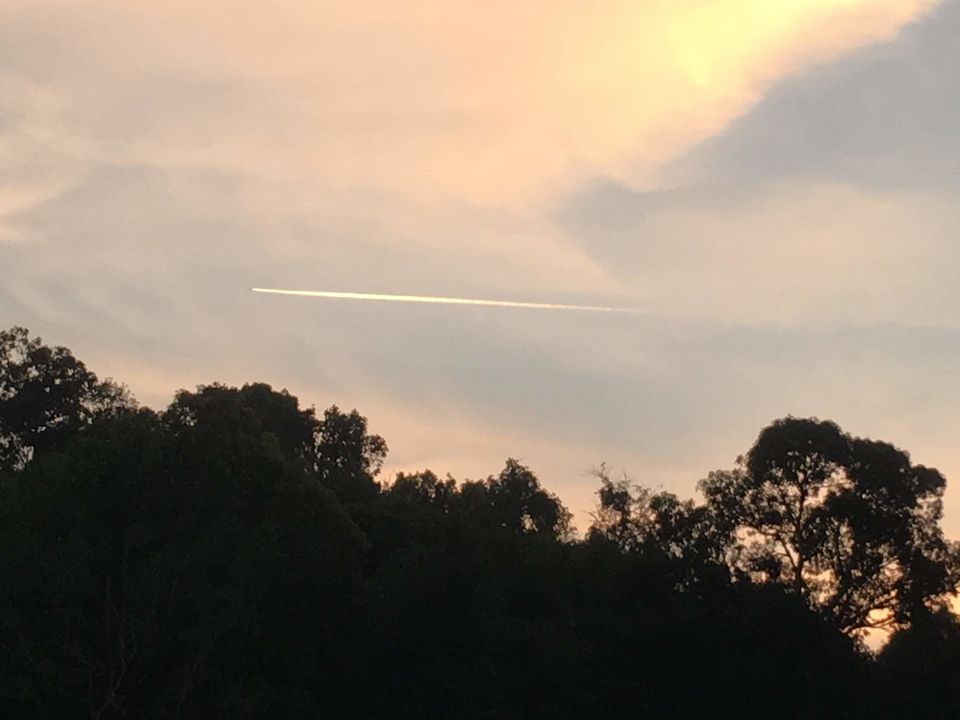 By the lakeside, I was sitting, watching the sunset, the tiny waves in the water was reflecting sun rays. the cold wind was touching my facepalm, the echo of birds and the music of tree leaves were all around me and her. I was at peace at last. Mother nature you are beautiful (i said again).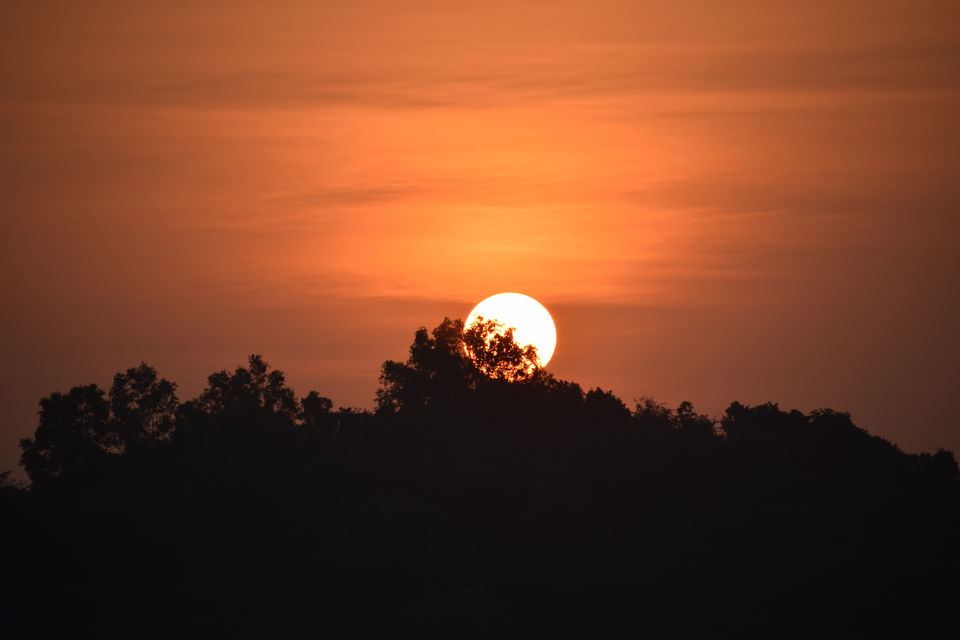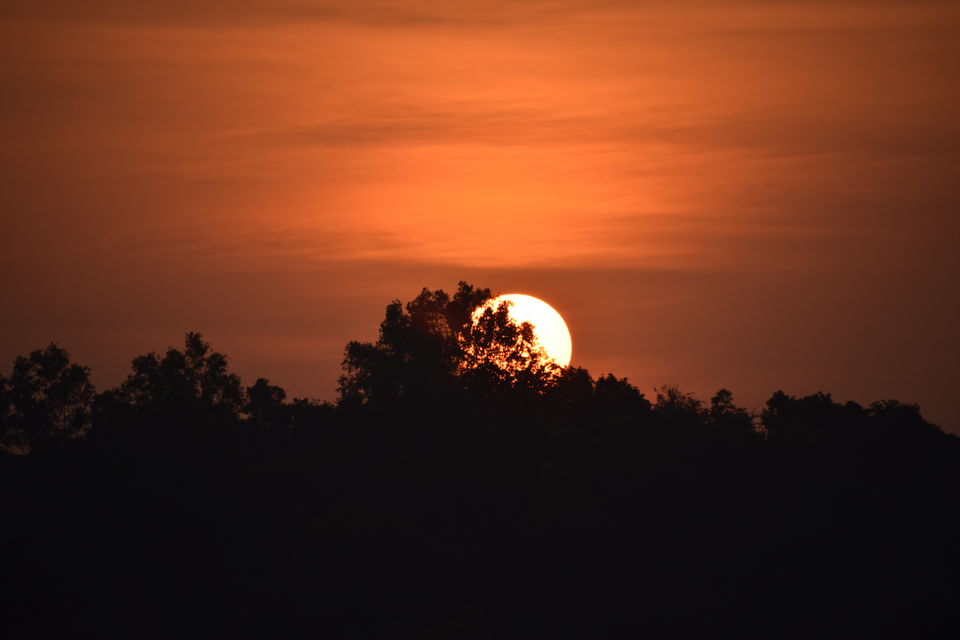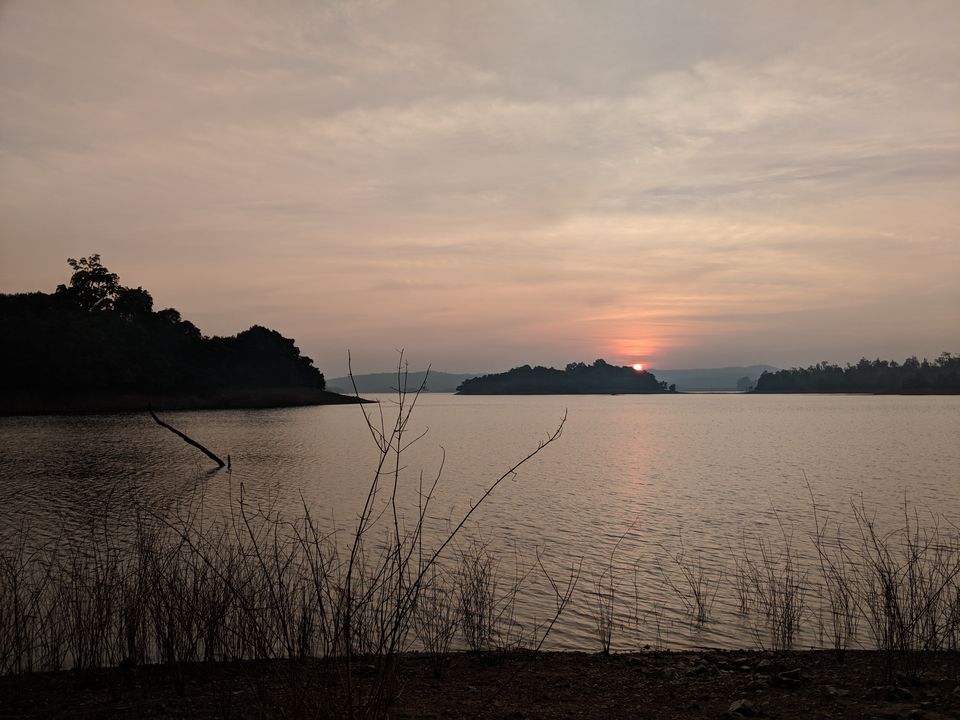 The night was fun filling and I really loved the food. Being from the north part of Indian, It's very hard to get the test of food. Later by the side of the bonfire, our guide sang songs in the local language. I could not get the lyrics though I enjoyed it. he is quite good. we also danced for hours to come, watched the stars, played card games(Uno). And yes, the night is incomplete without the ghost stories.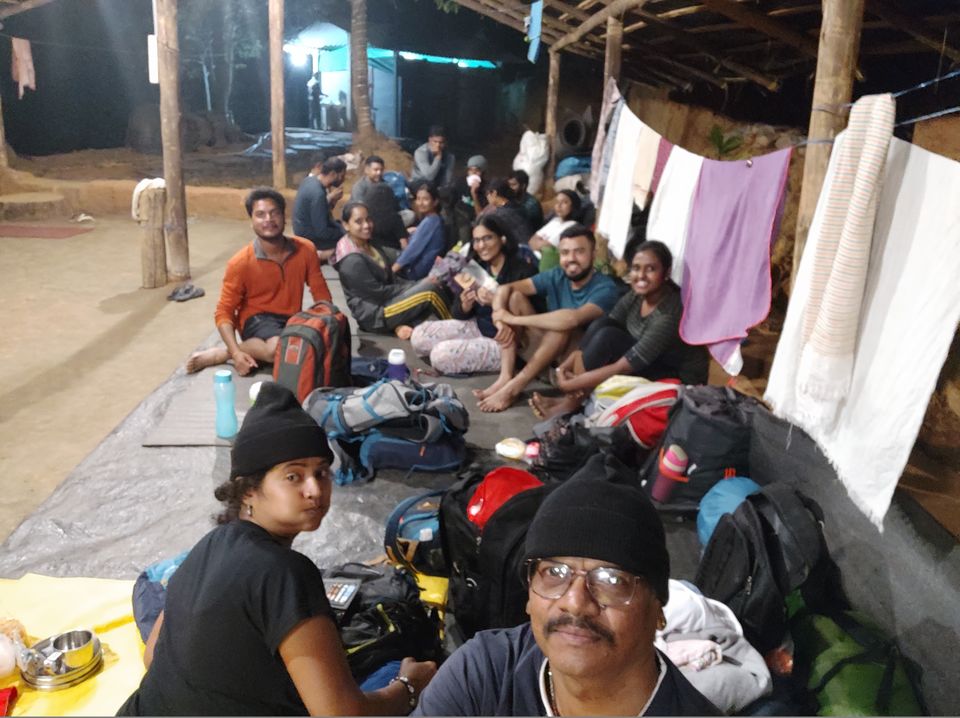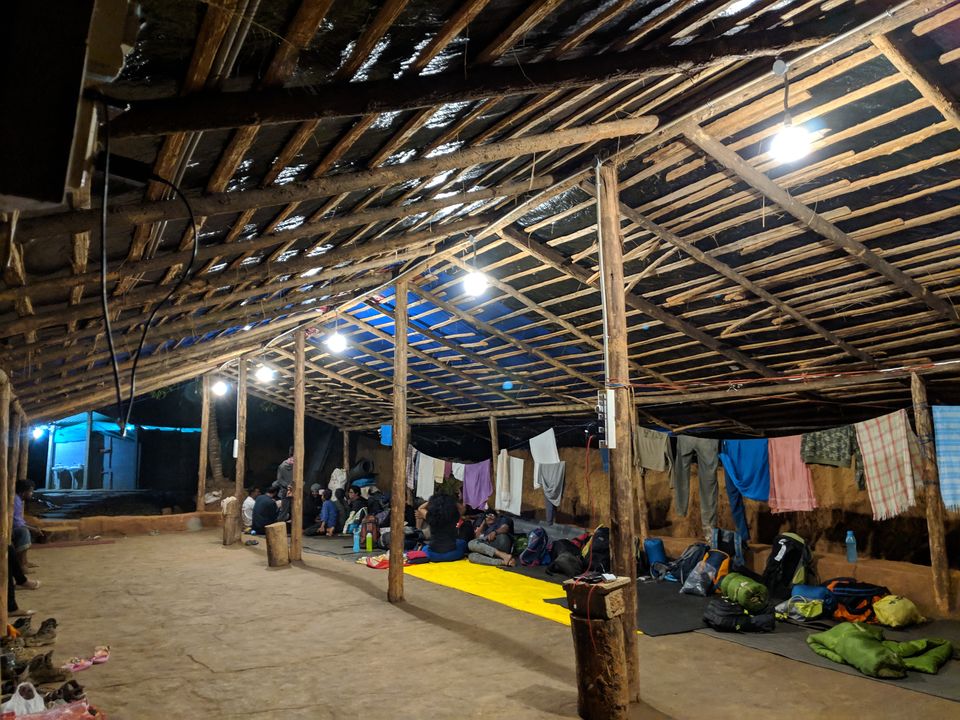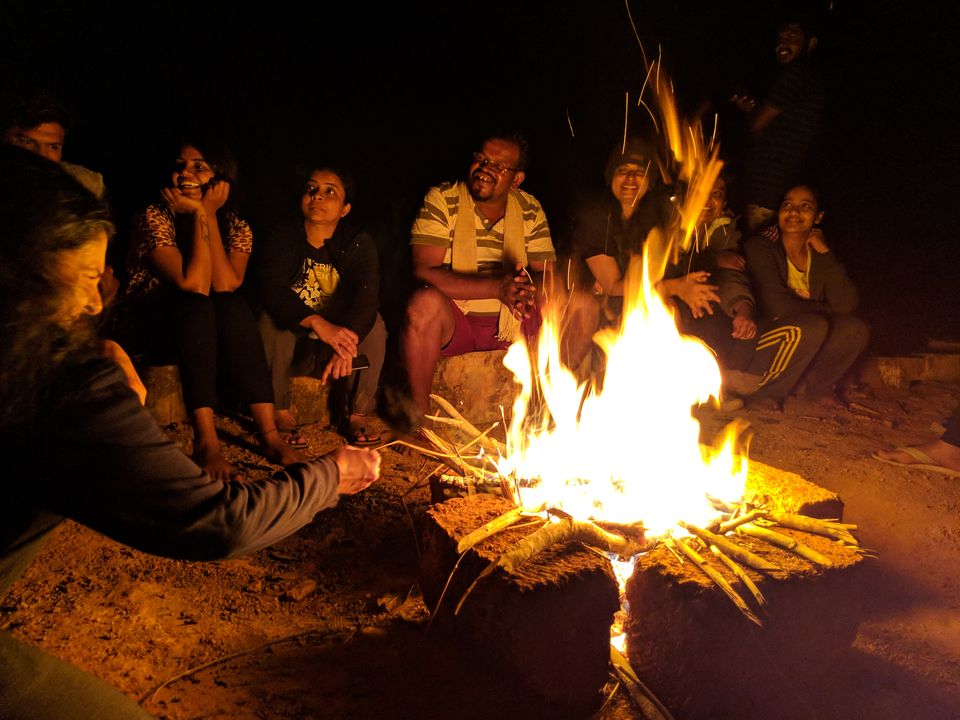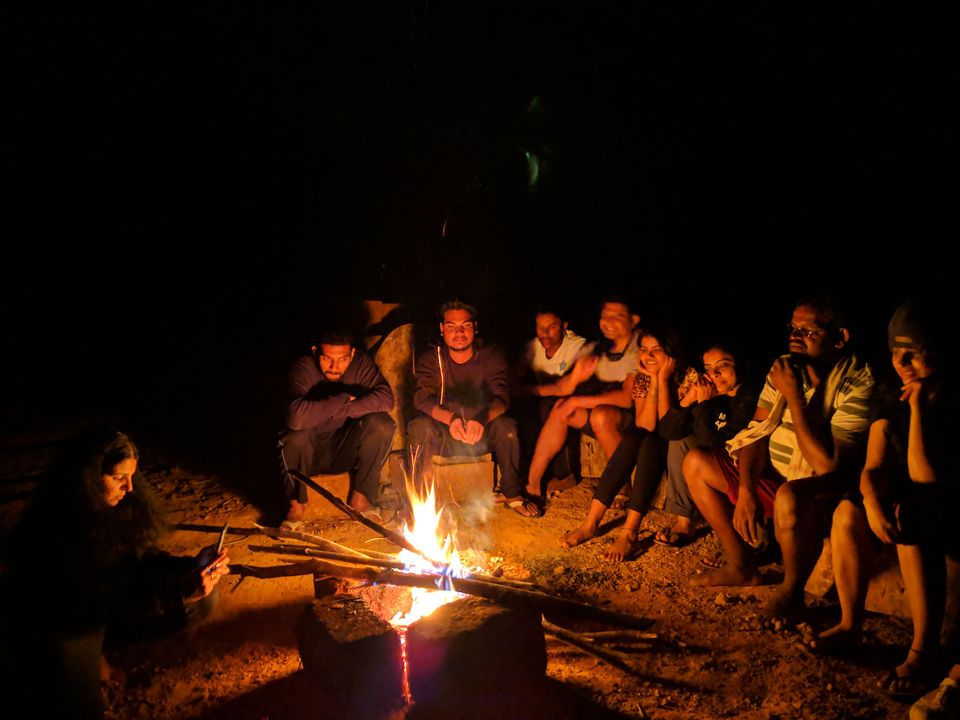 Next day morning was very refreshing. I along with a fellow member roamed around the village and later sit by the lake, had some good chat on science, philosophy, and global warming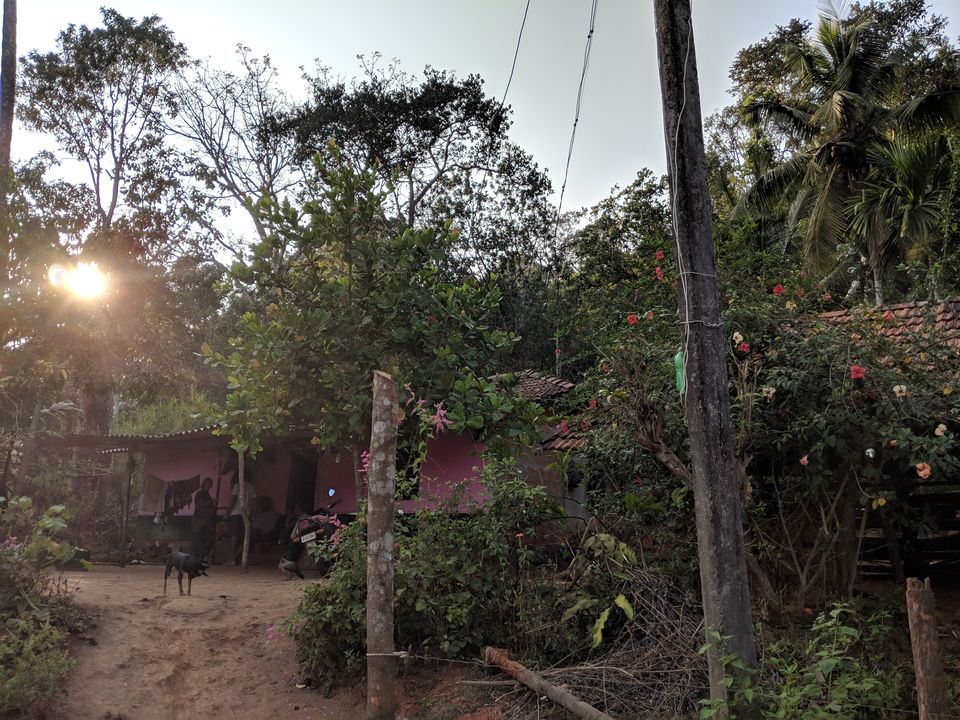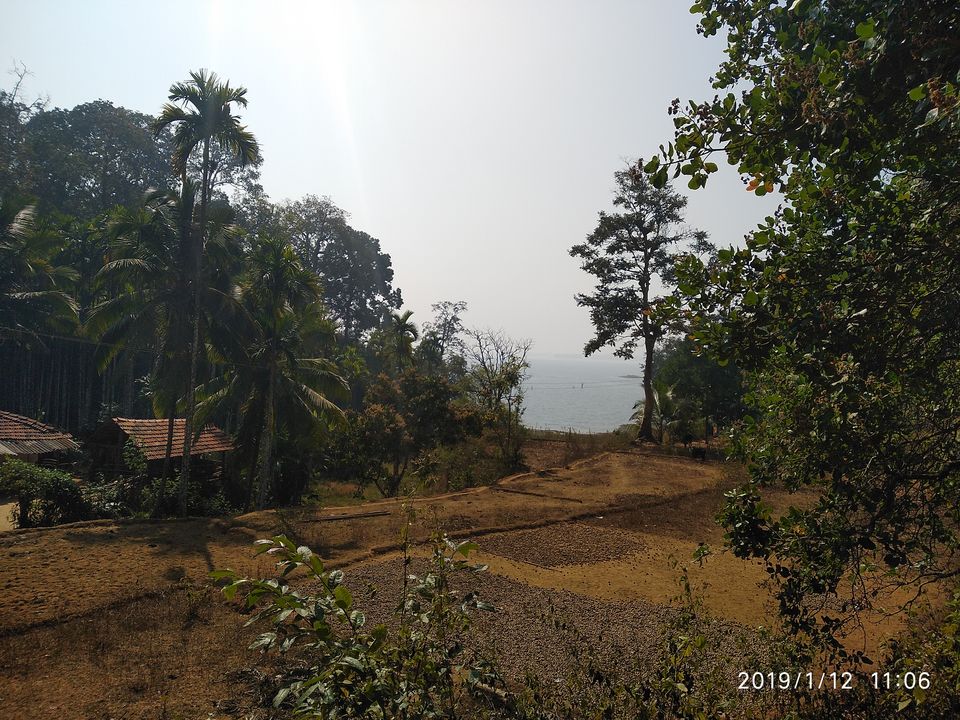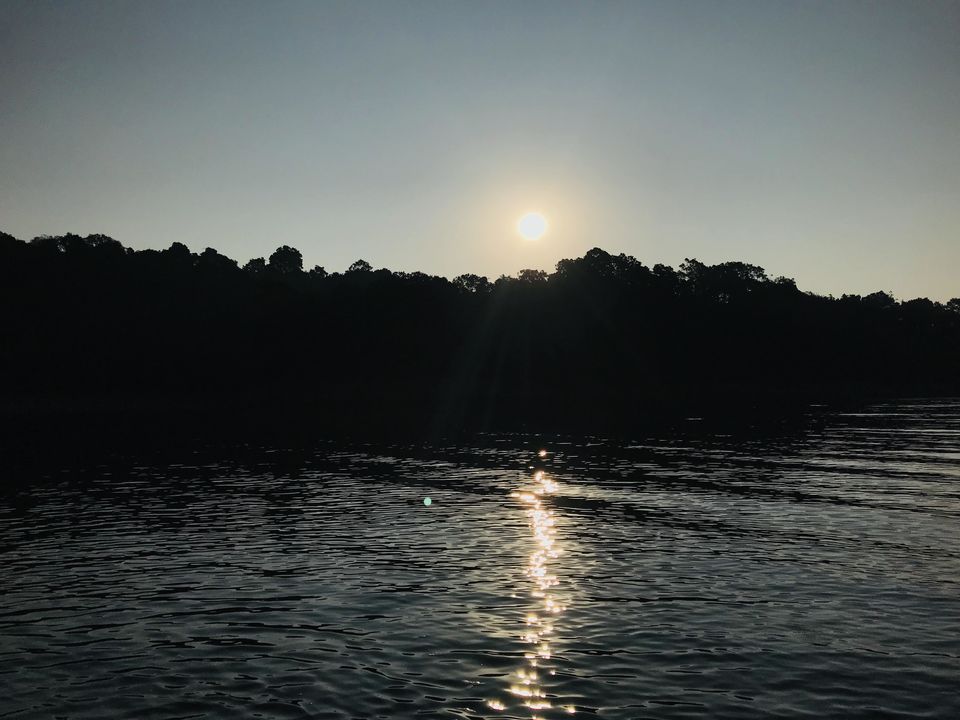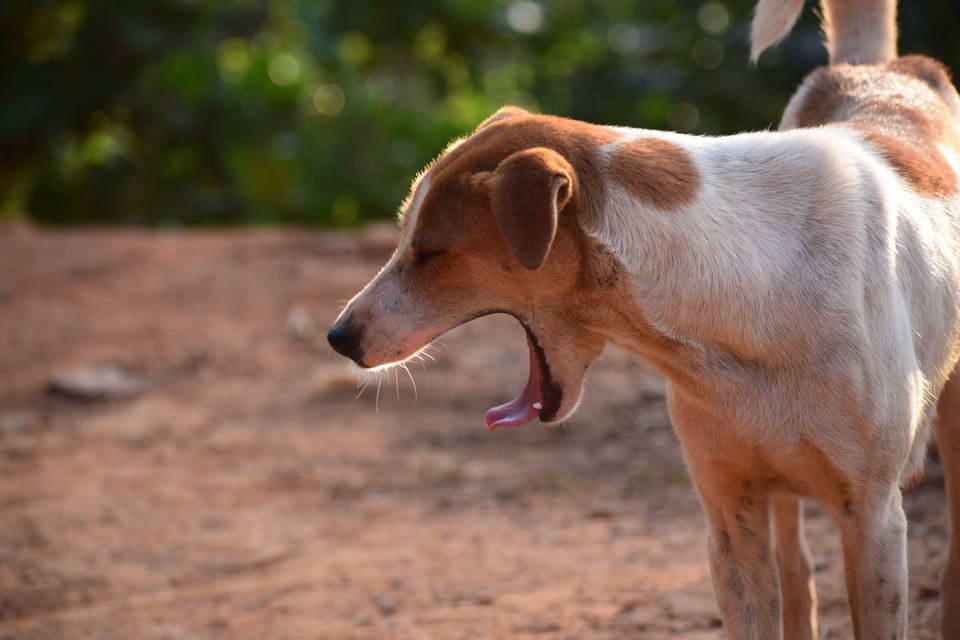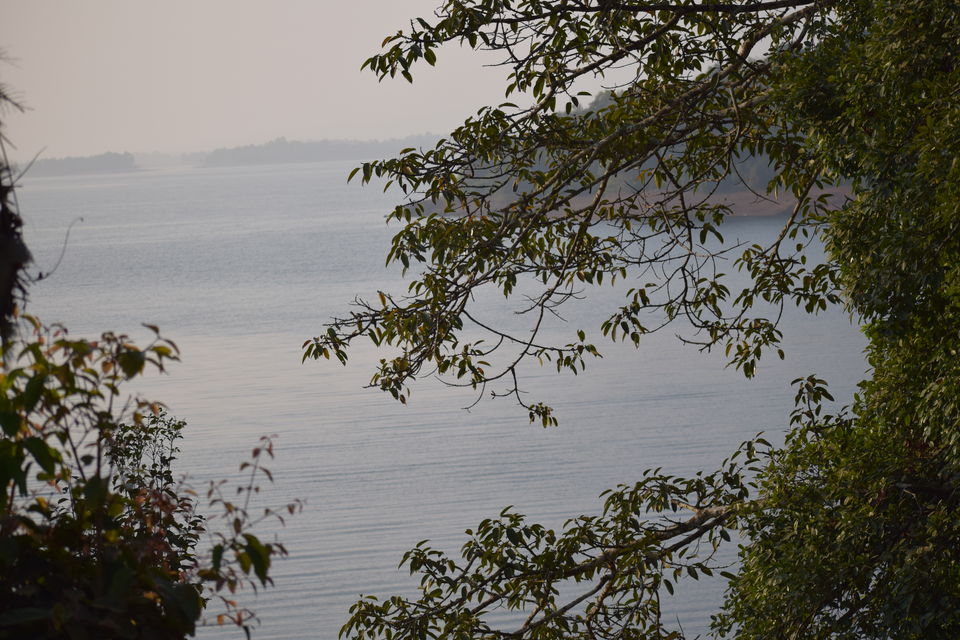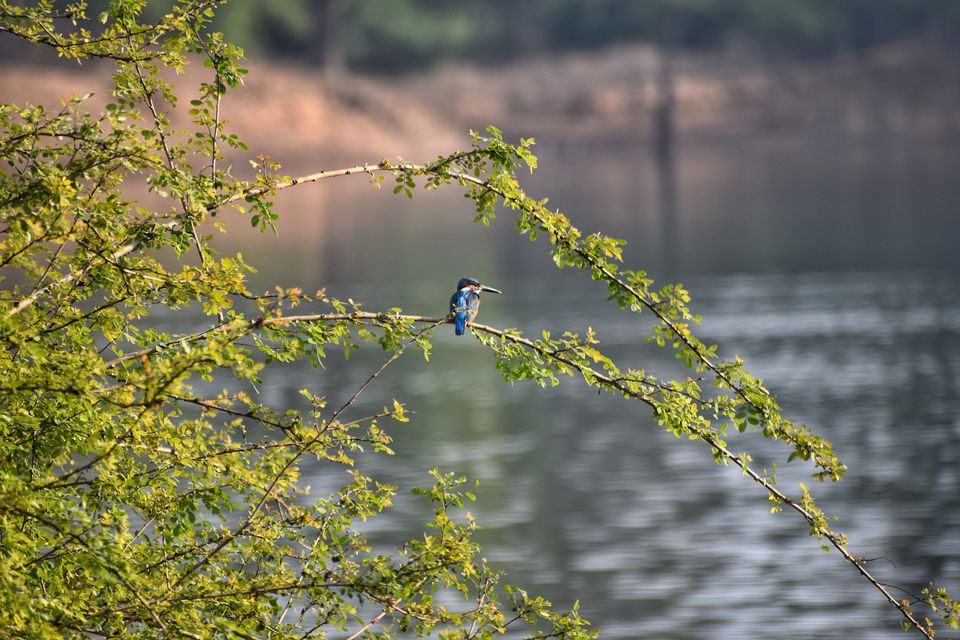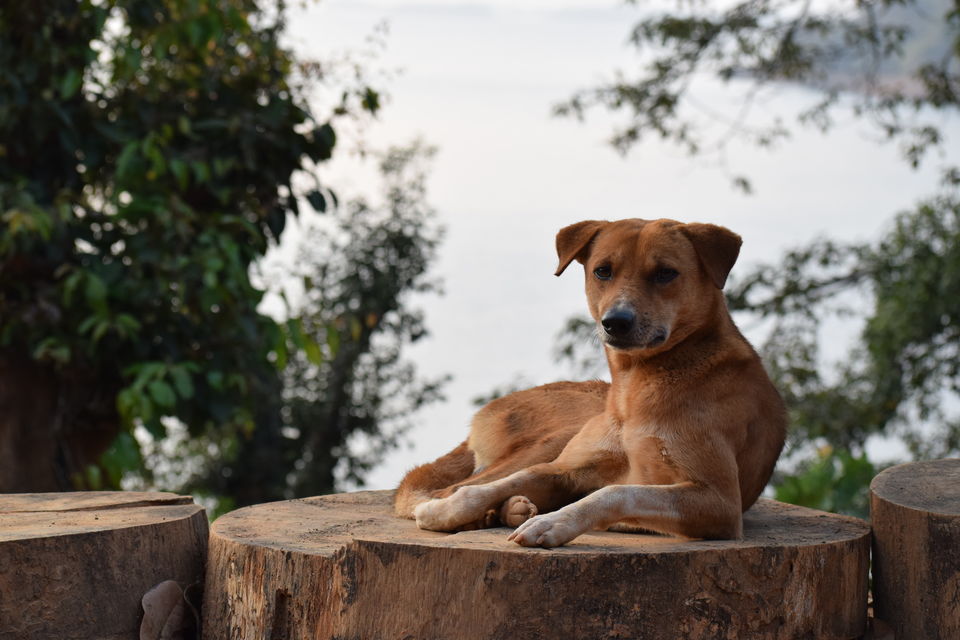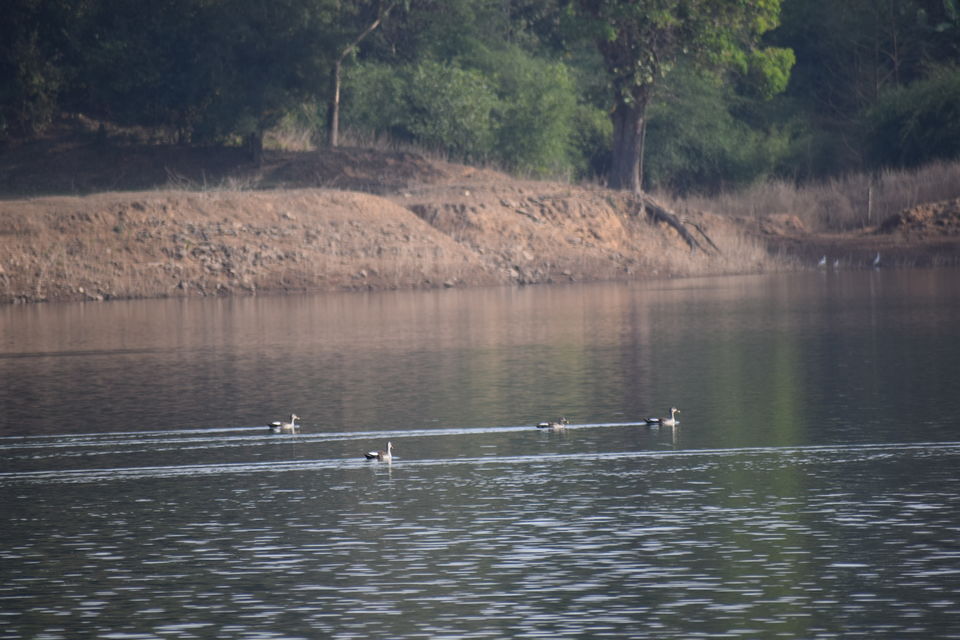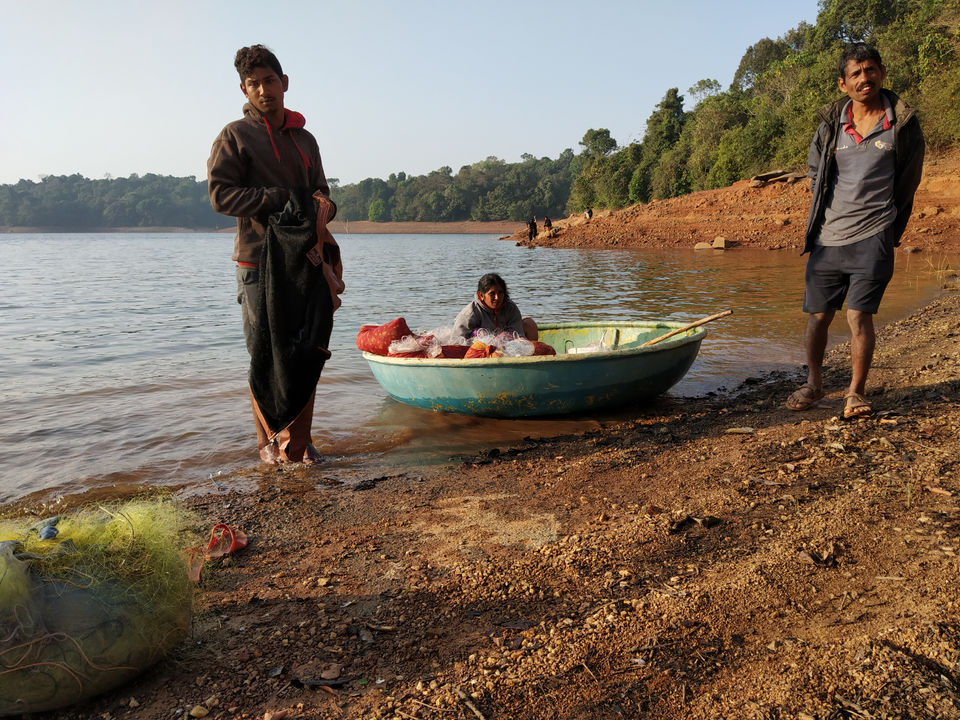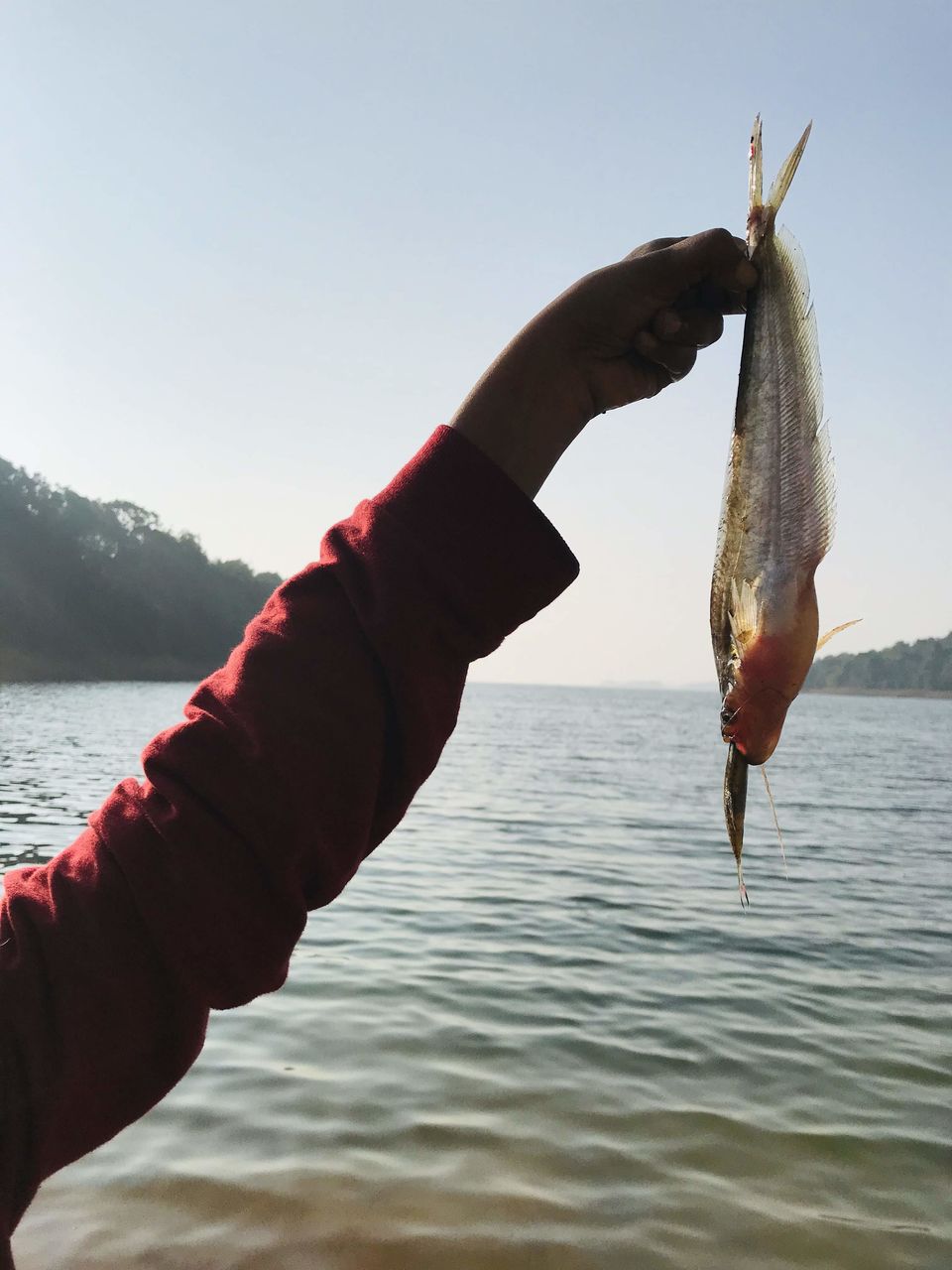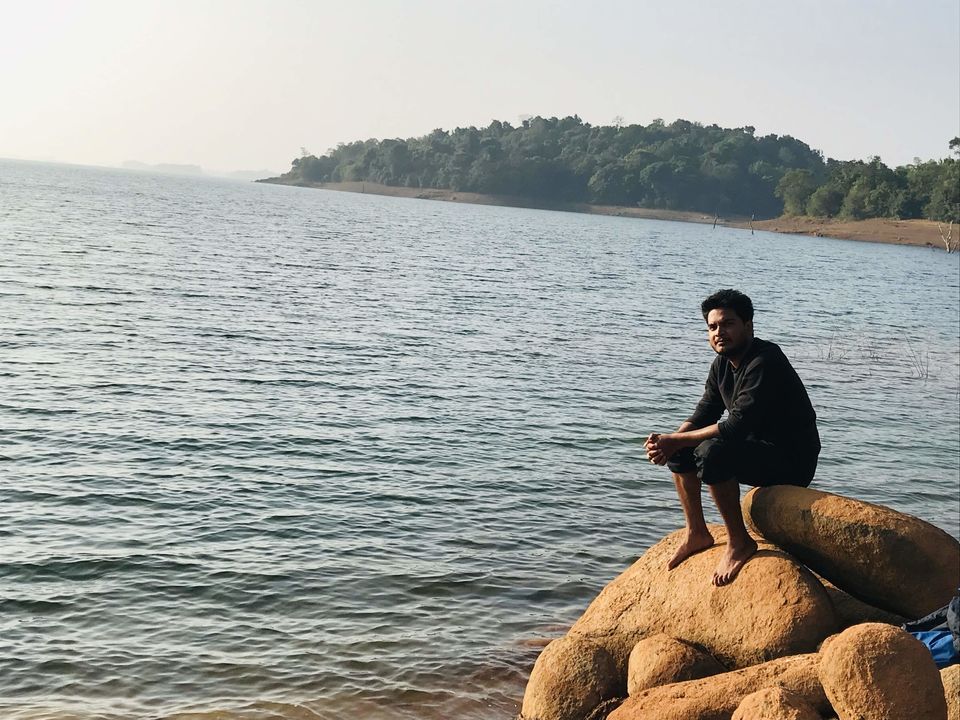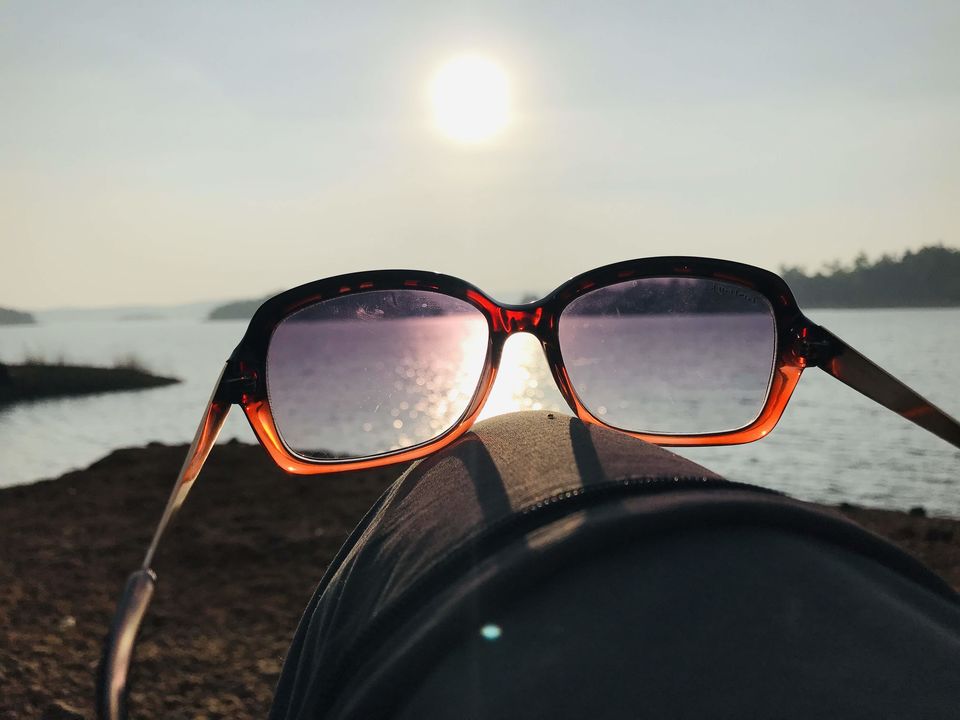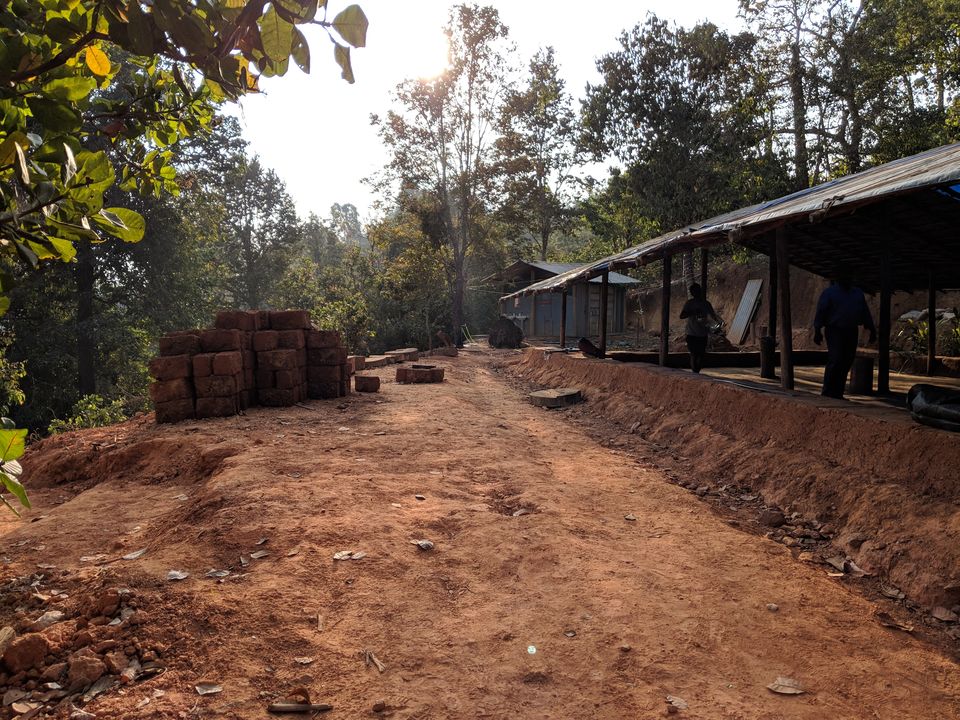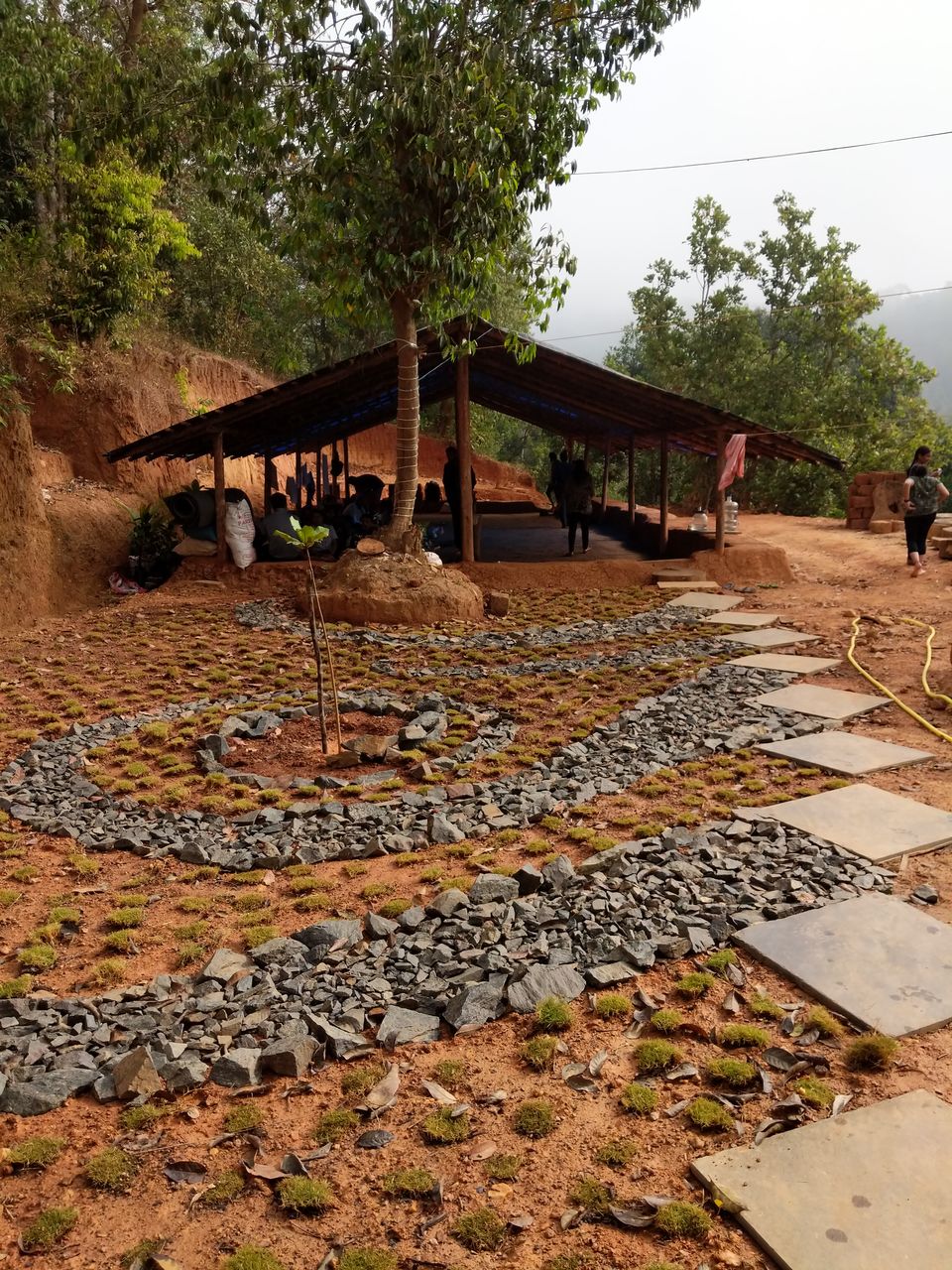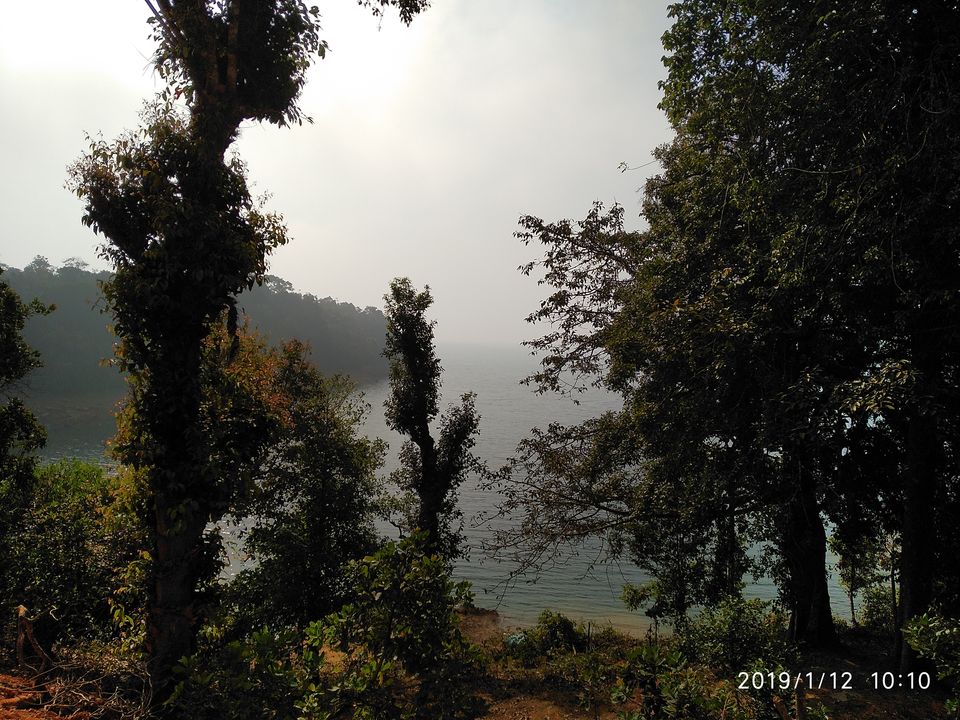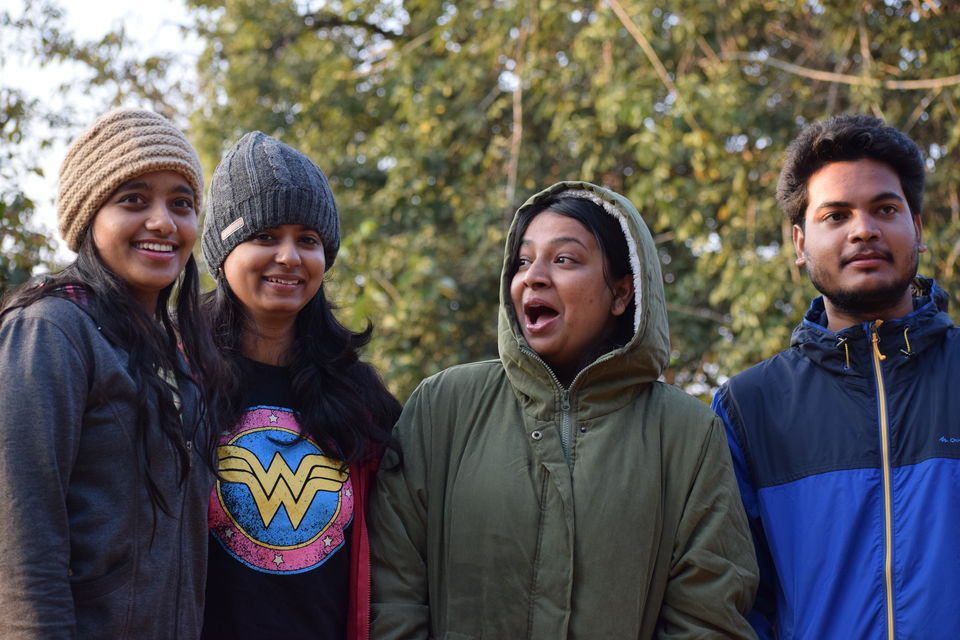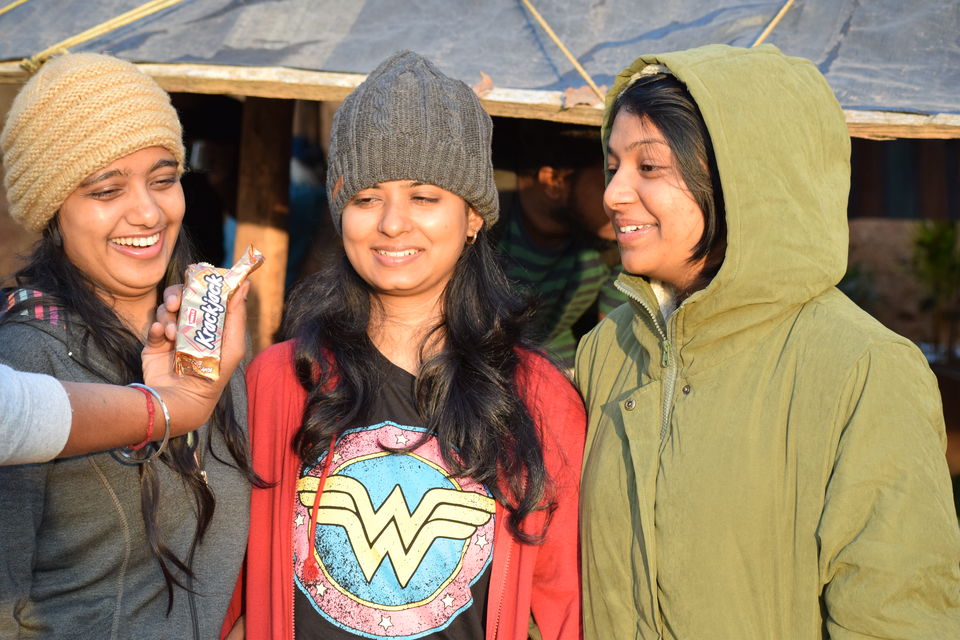 After having breakfast, we started for water activities like swimming, body surfing, cliff jumping, coracle (small, rounded, lightweight boat) ride etc. We spend more than 4 hours in the water. words are hard to describe these moments and the feeling associated. I lose some and got some. Like they say: Experience is what you get when you don't get what you want.
We had our lunch in the afternoon nearly by 3 pm. By it was an early evening of 5 o'clock we left for Bangalore.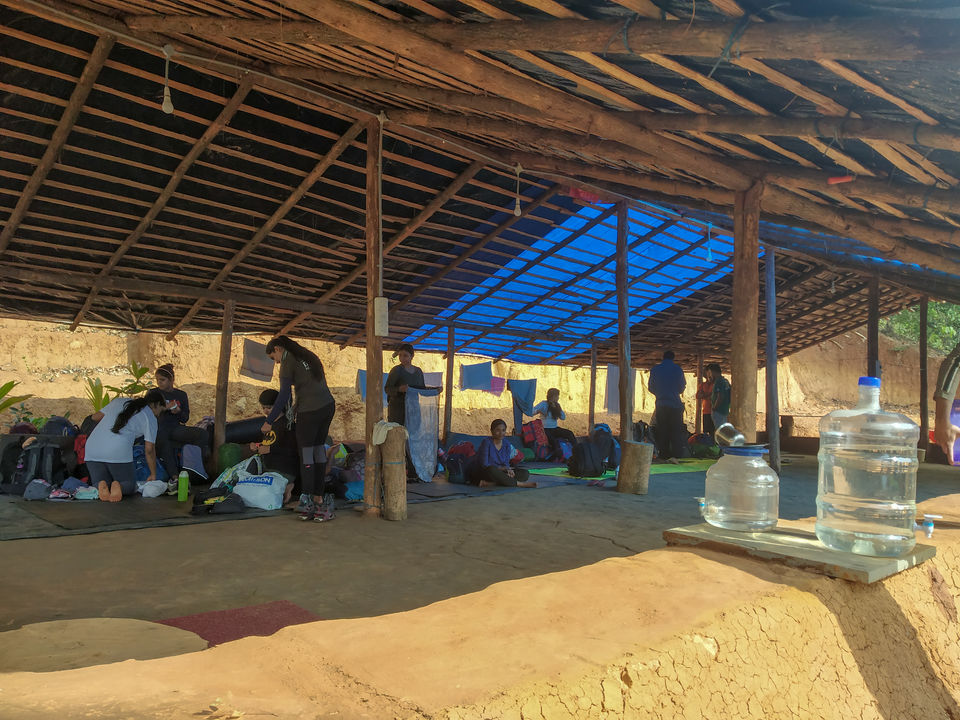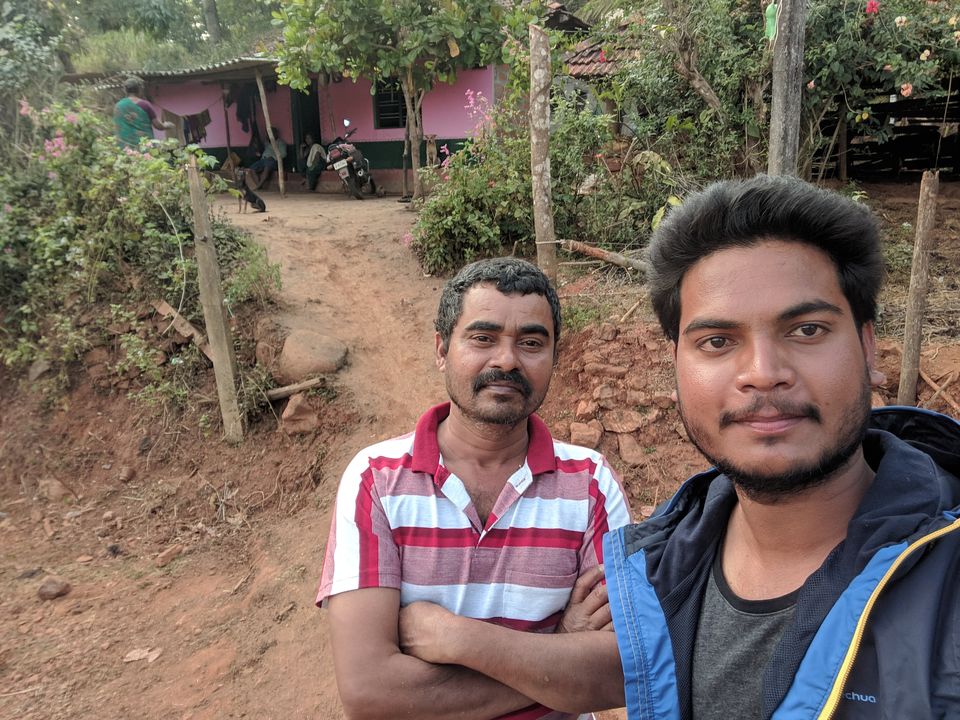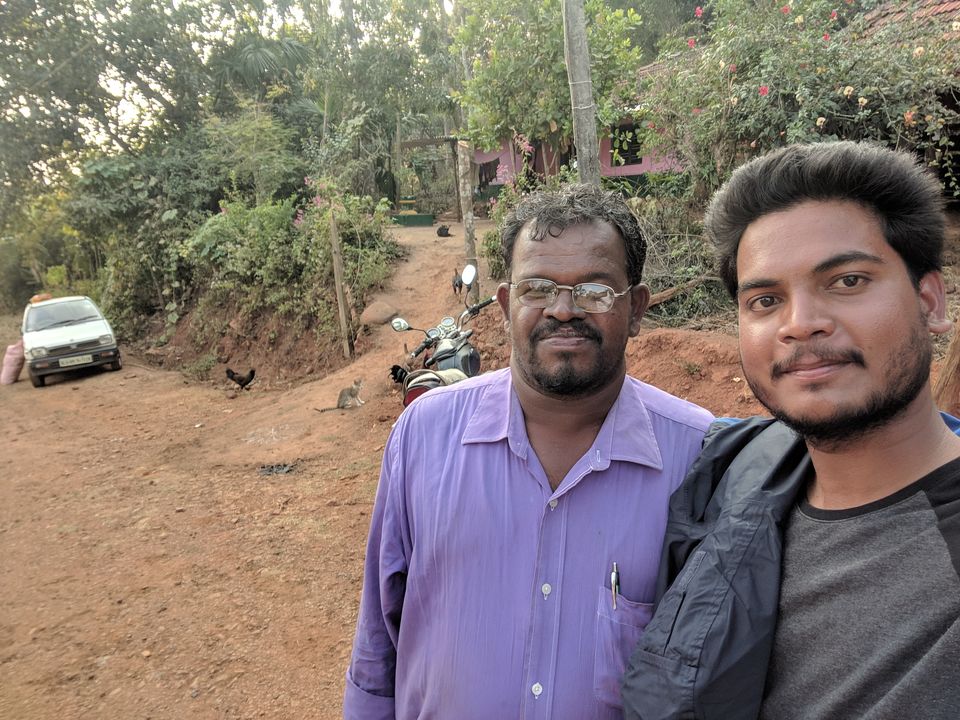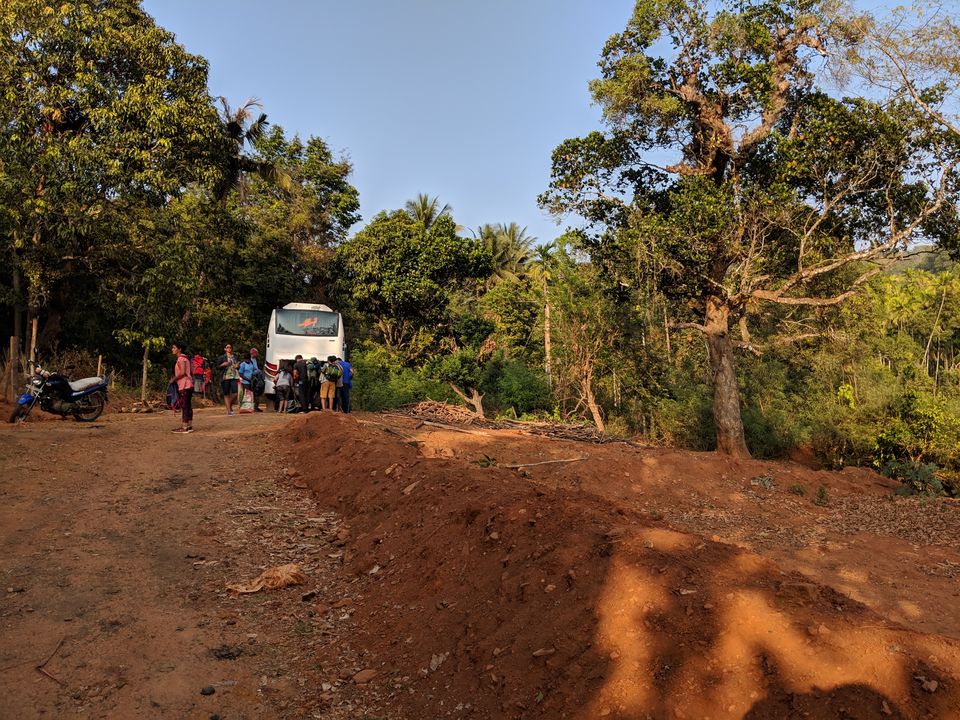 In the way, we halted at Shivamogga for dinner at Anmol The Family Cuisine. a piece of advice- Food is very good here for a reasonable price. If you are here, try.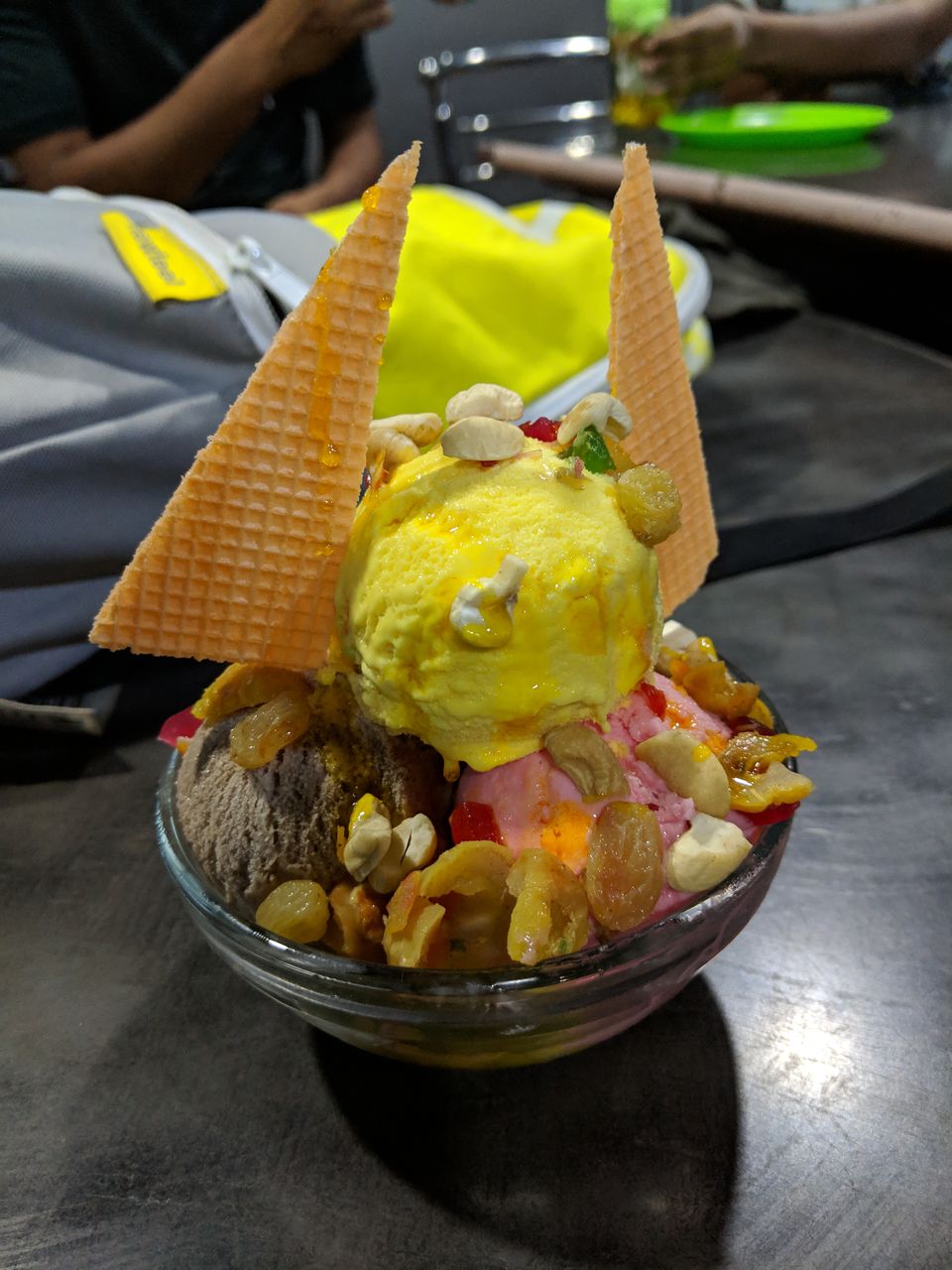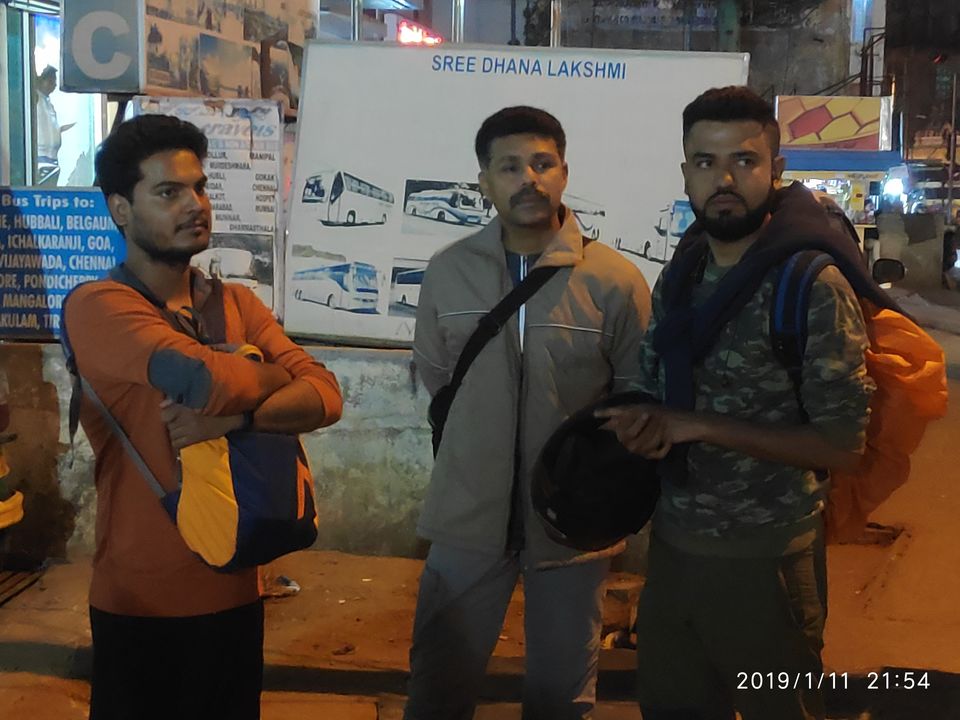 By passing all the noise in my head and half sleep, I reach Bangalore in the early morning of Monday by 5 o'clock.