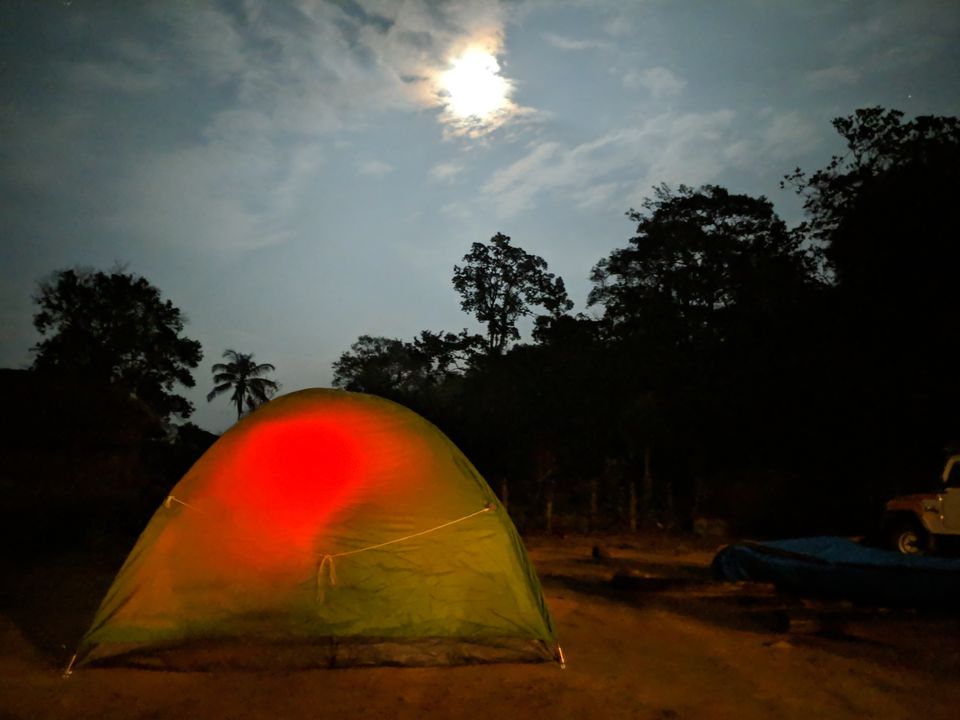 Narasimha Parvatha comes under Kuduremukha national park and is about 1,152m (3,780 ft) high. Agumbe from where the trail starts, receives the second highest rainfall in India which makes it the 'Cherrapunji of the South'. The imposing Kudremukh ranges are visible from the hilltop.
I joined an ongoing trip with BH. We leave on Friday, travelling overnight and reached Agumbe an early morning next day.
Trip Route:
Bangalore -> Agumbe -> Mallandur Village -> Narasimha Parvatha -> Kigga
We halted for a homestay near Agumbe to get freshened up and breakfast. We also packed our lunch for the day. Its a very old house and the people are very nice.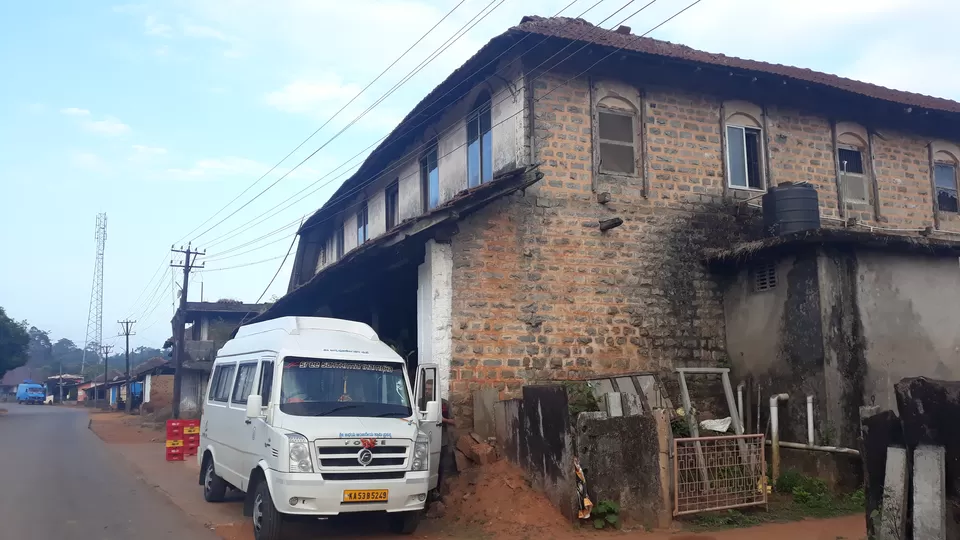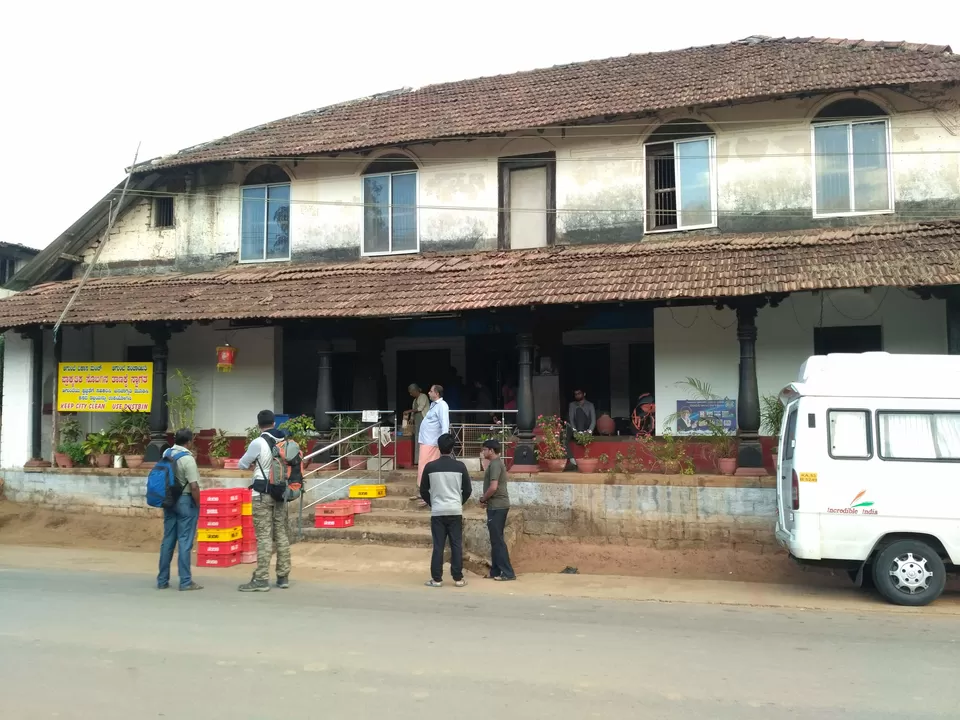 Further is a small village Mallandur where Our guide would meet us and start the trek.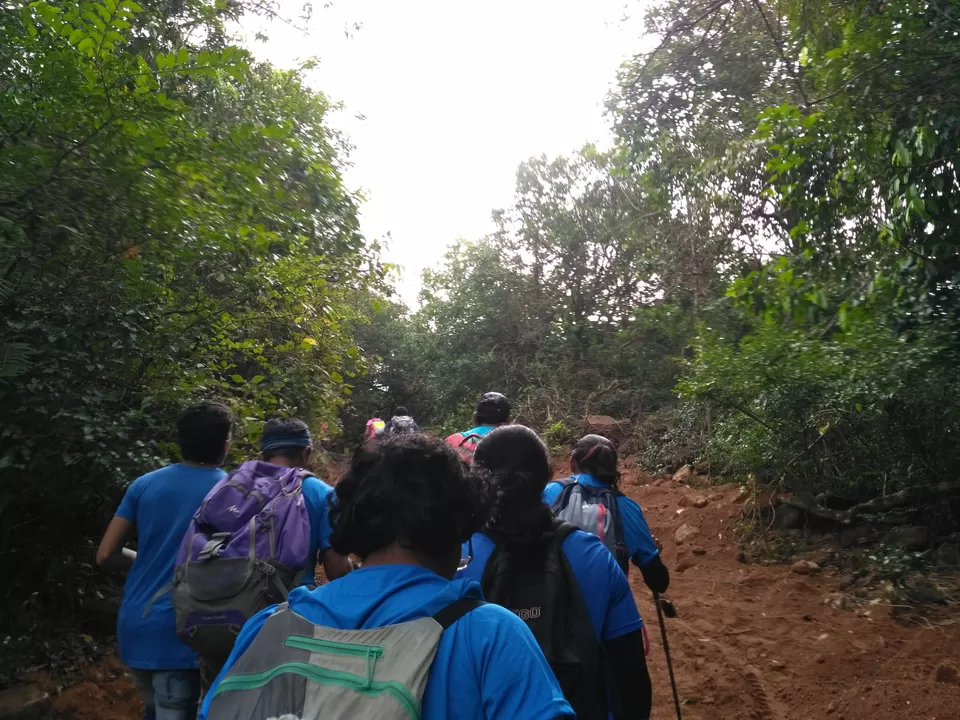 By it was 9 O'clock, we started our trek. The initial part of the trail is flat and easy. But as you march further, the forest gets thicker and the trail more inclined. The total tail is approximately 9km one way and took nearly 5 hours.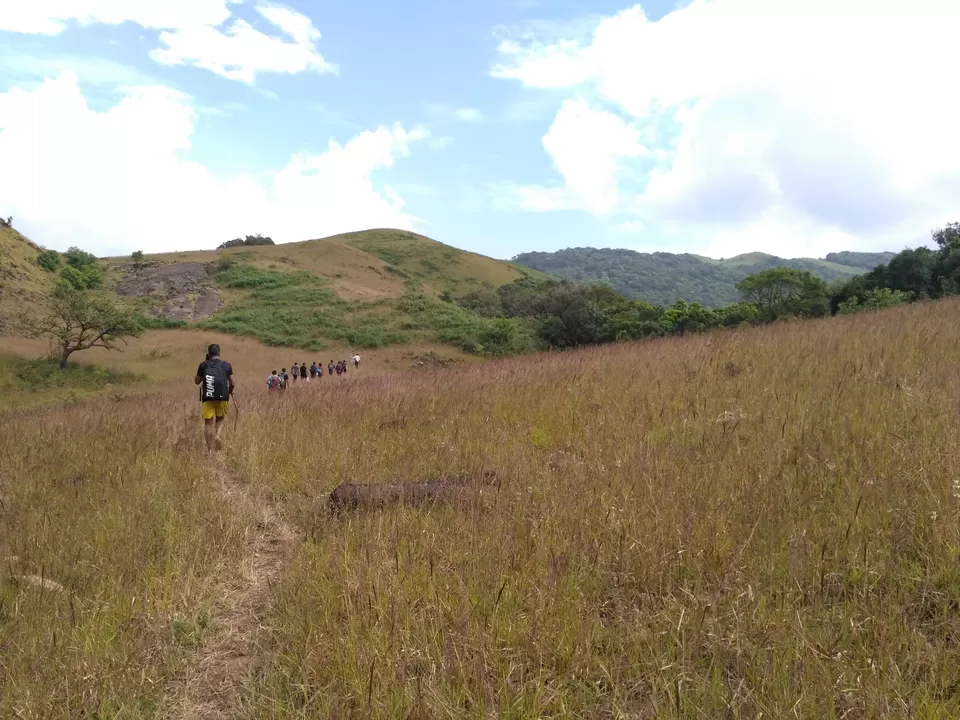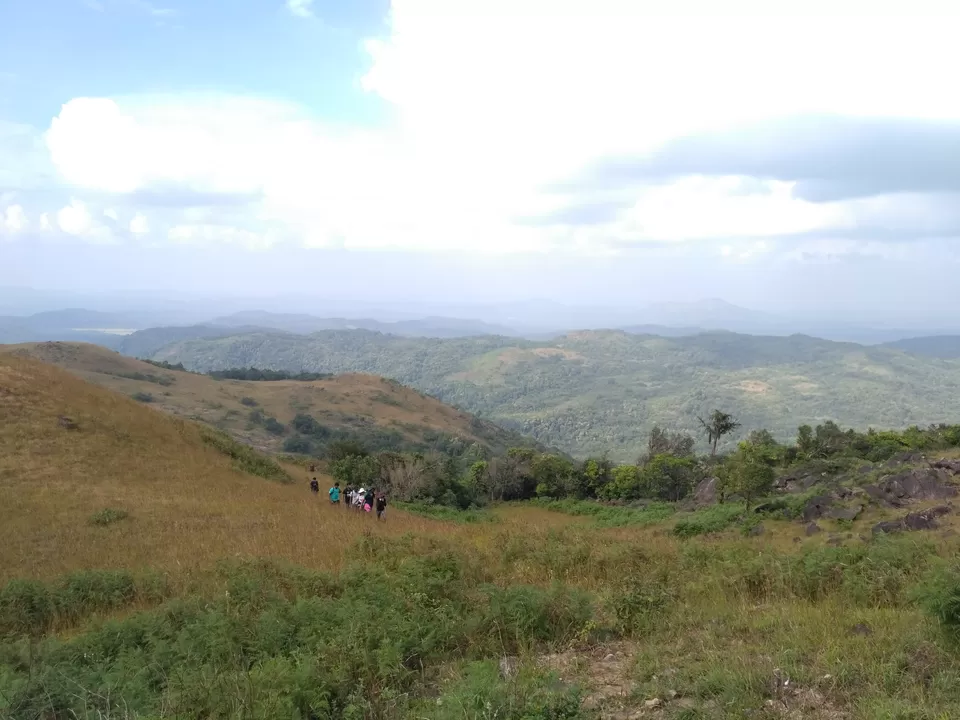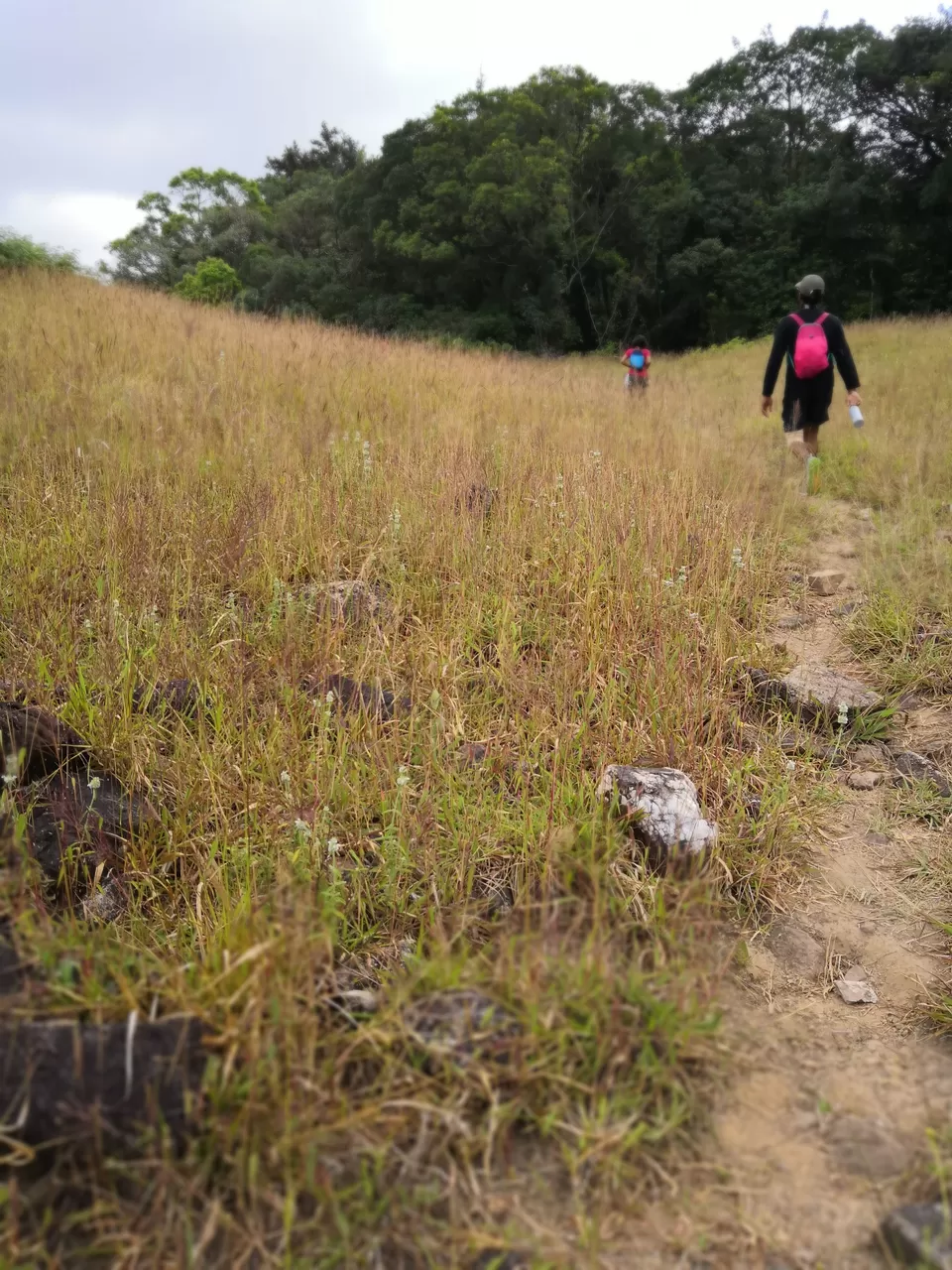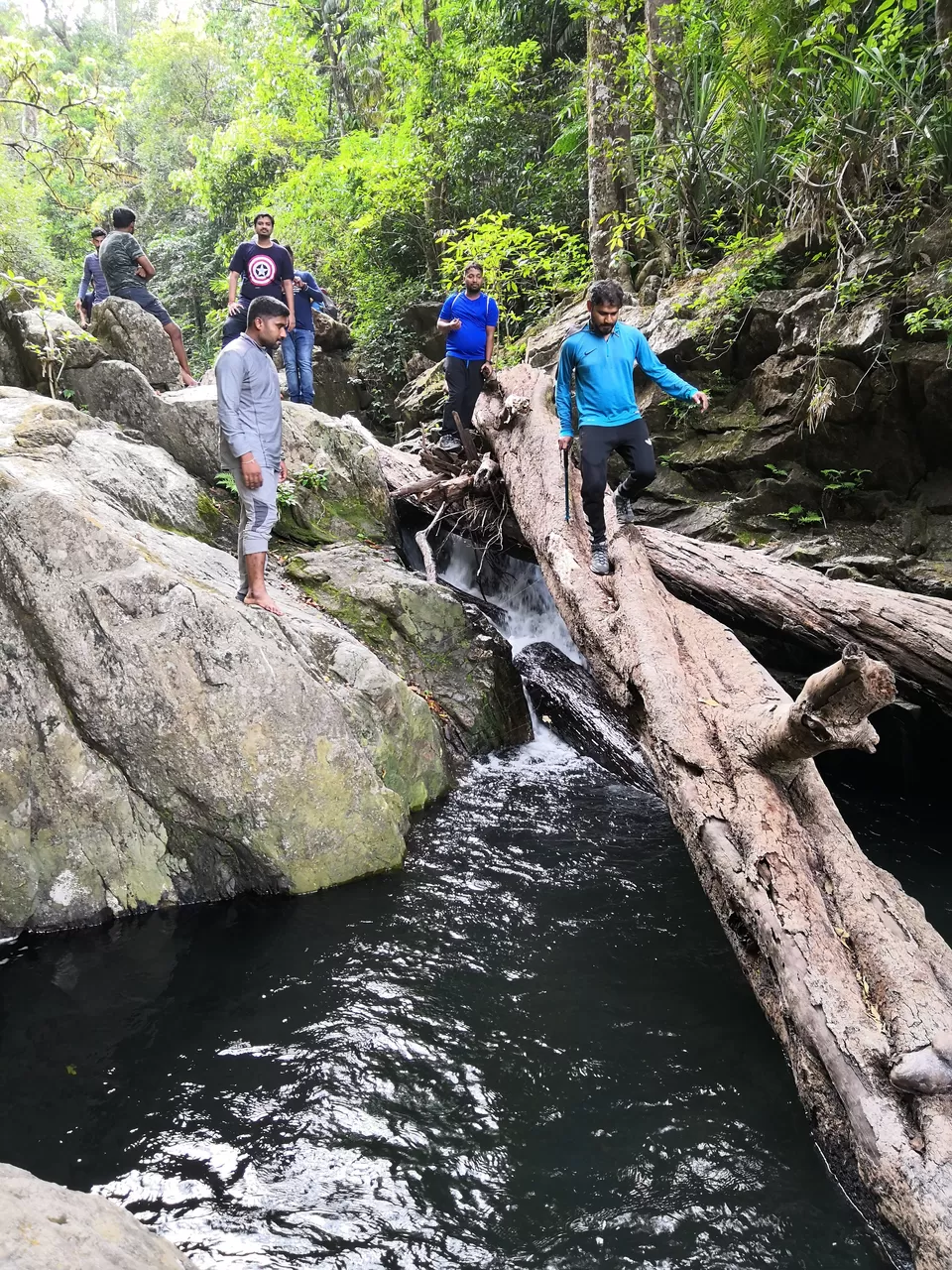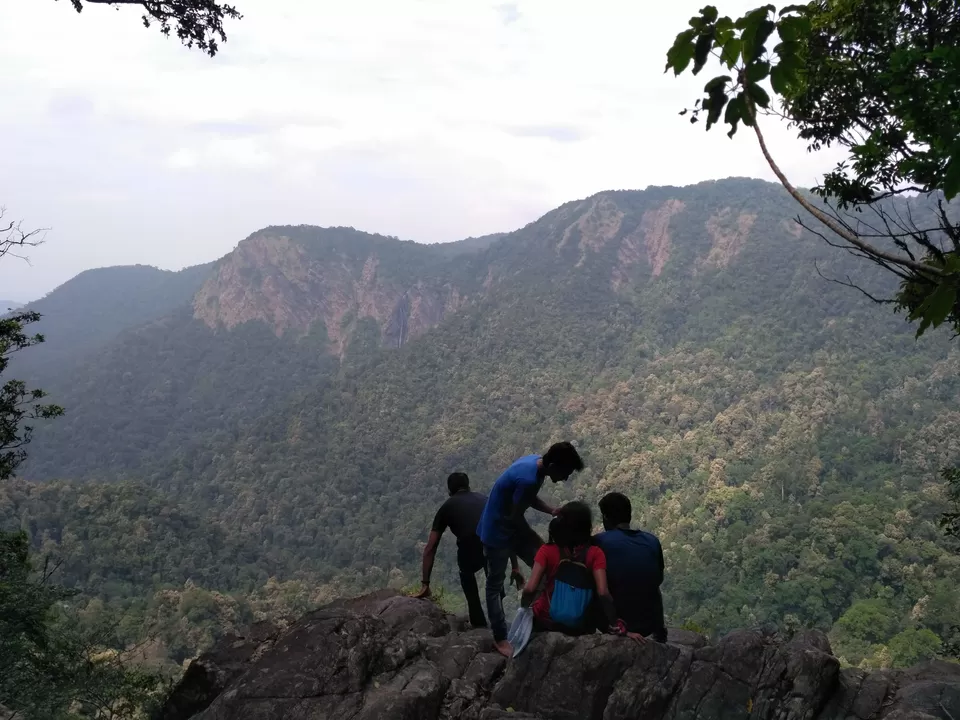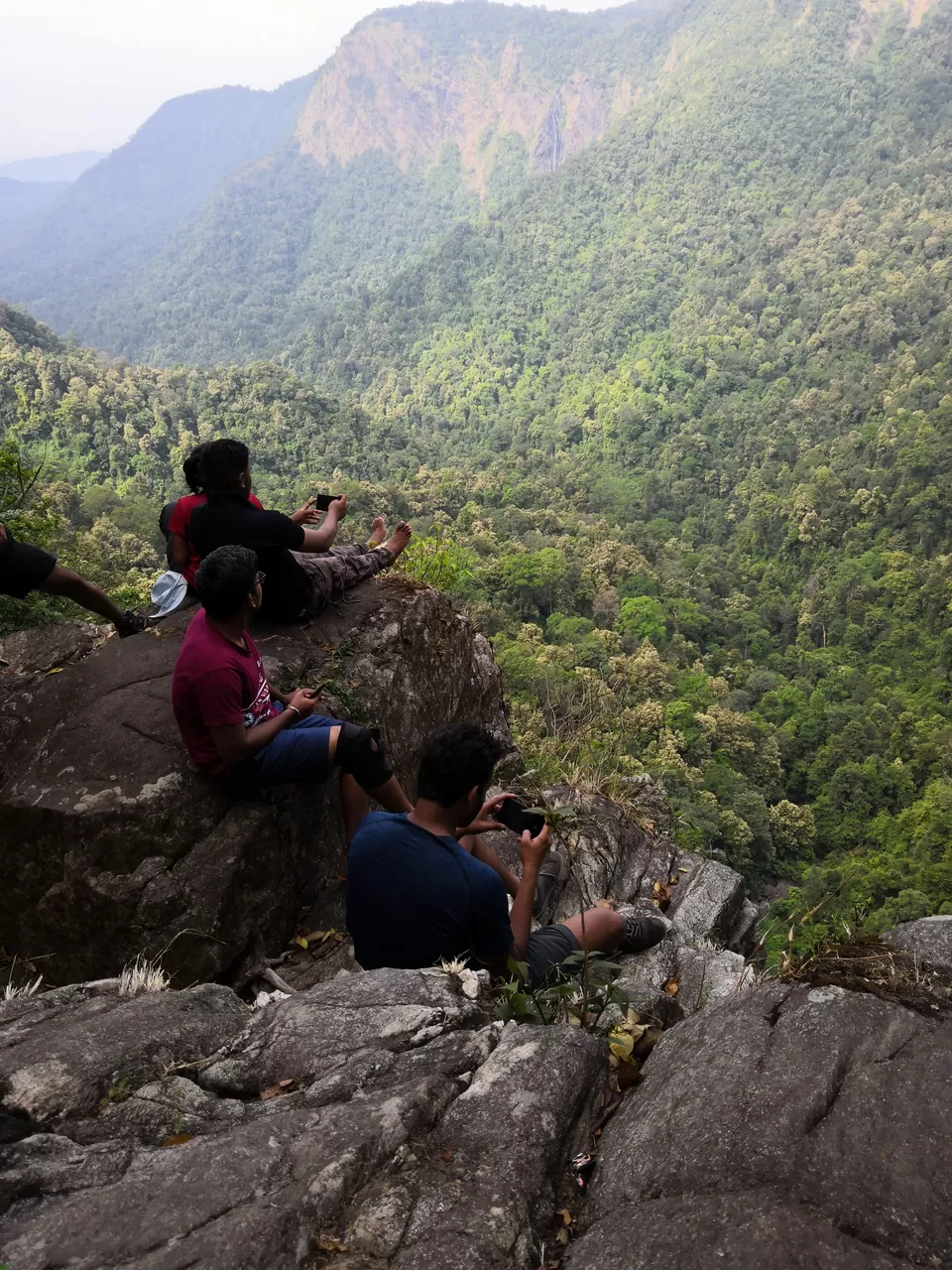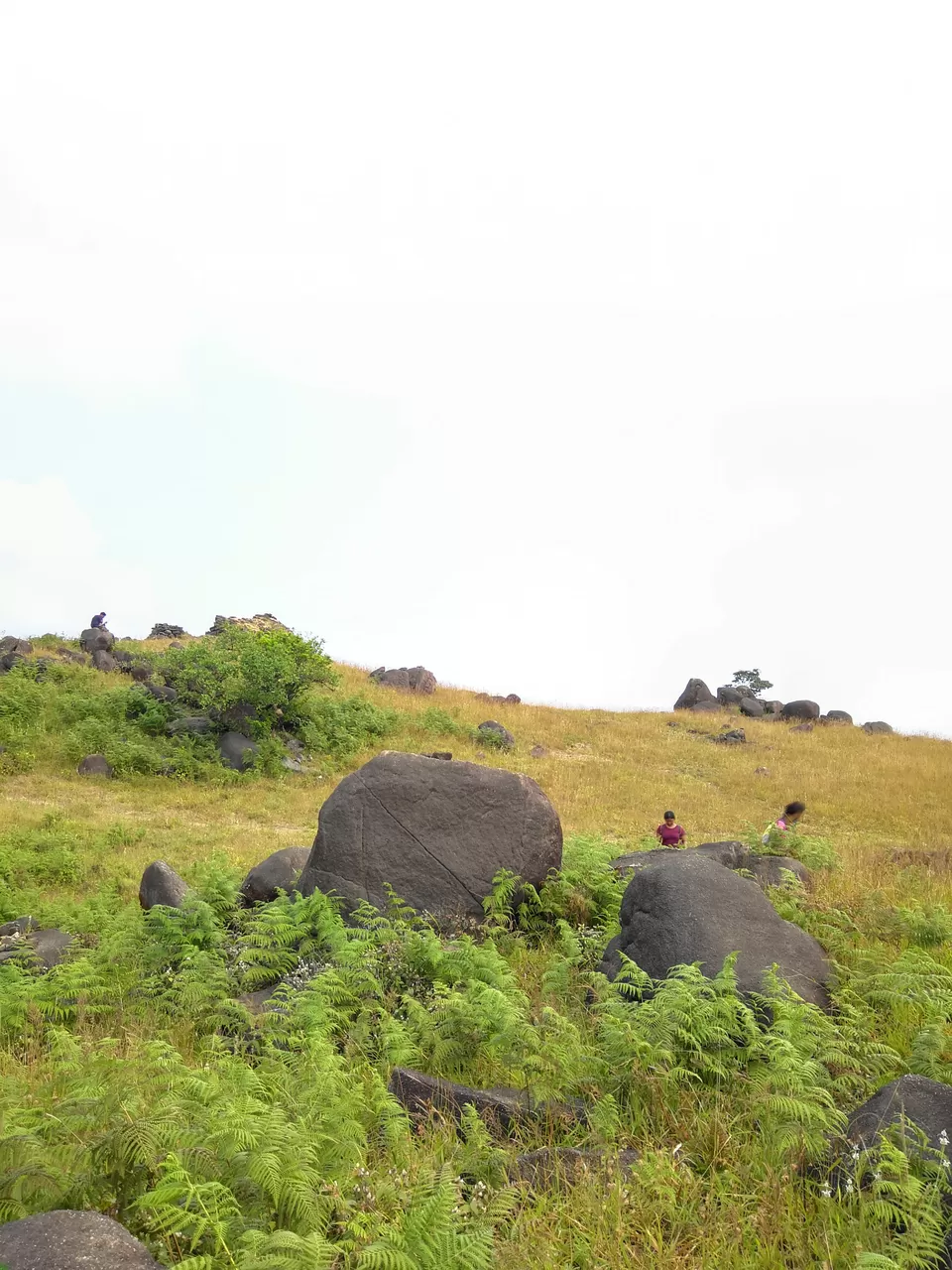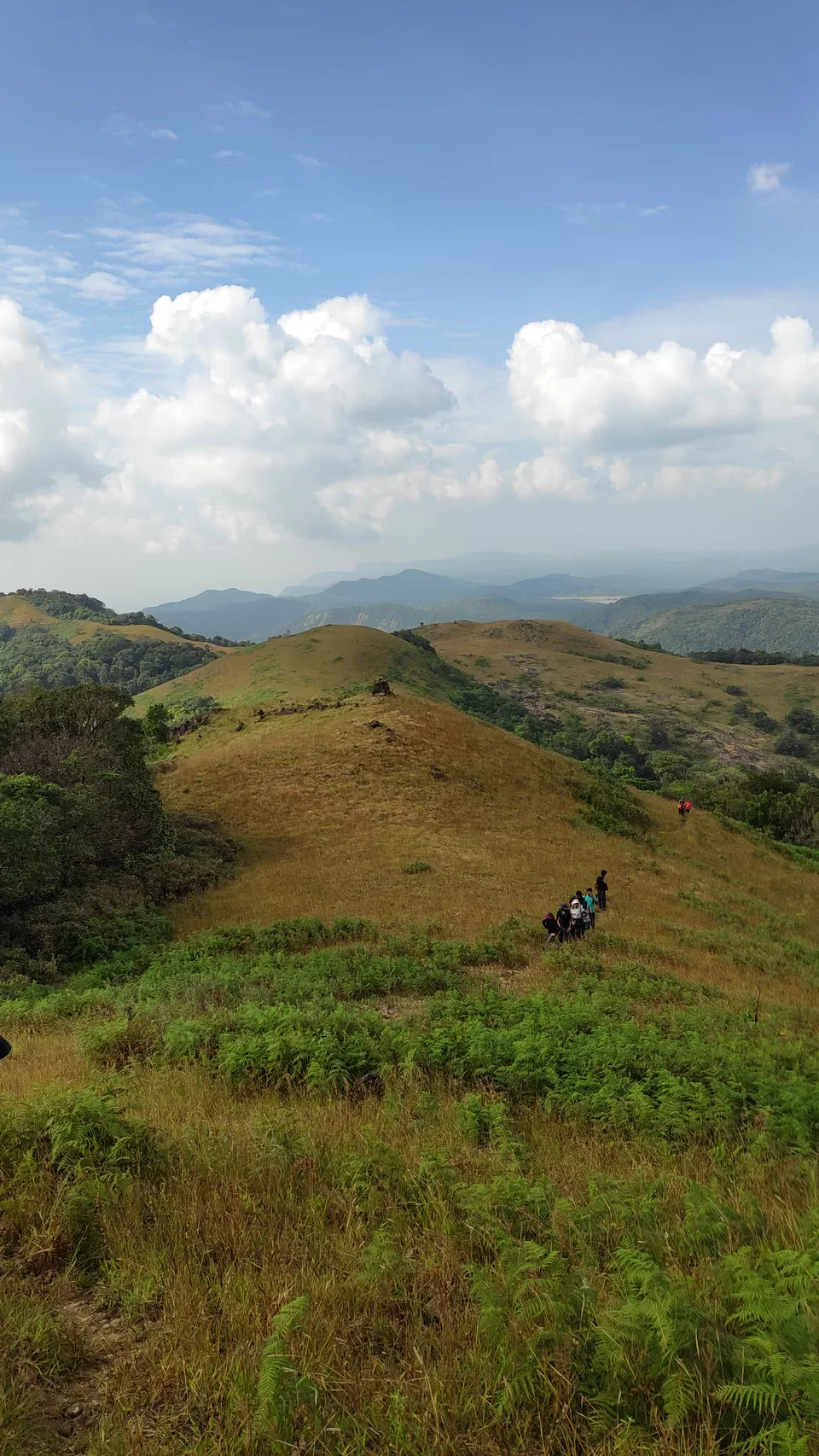 We reached the top at 2 O'clock. A beautiful view of Kudremukh ranges greets us at the top. We spend more than an hour here. Descending from the peak, not far away from the peak, there is an old house. Close to the old house, there is a water source which makes it a good camping place. But Nowadays camping here is not allowed.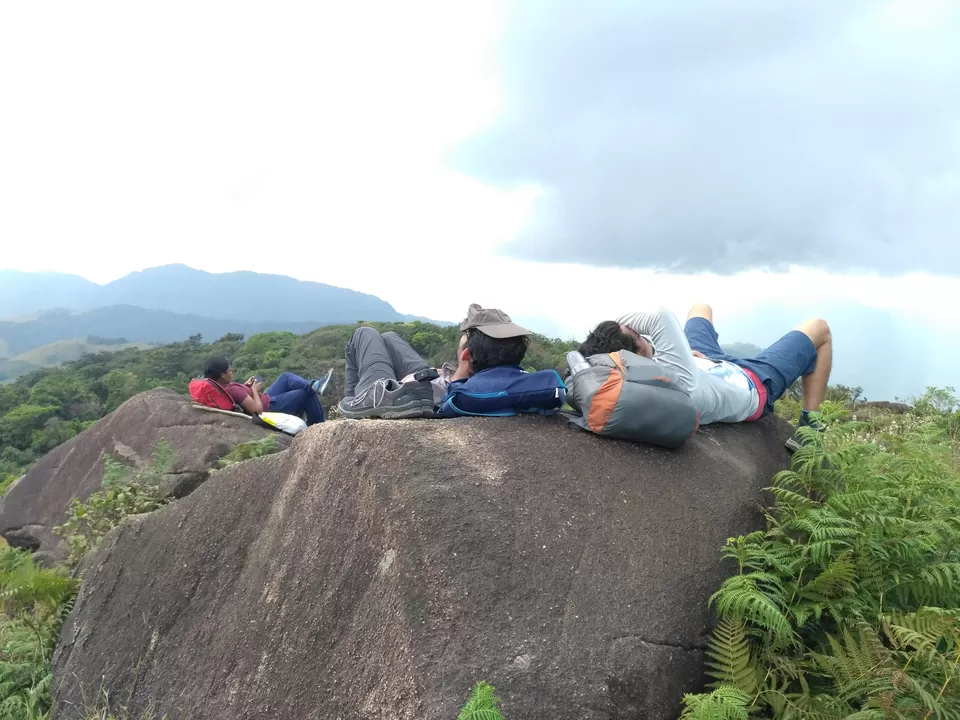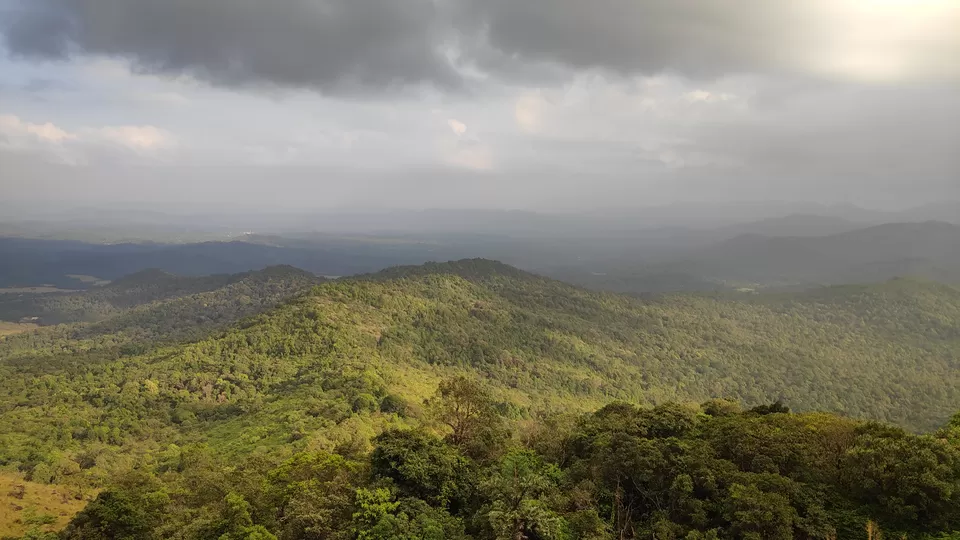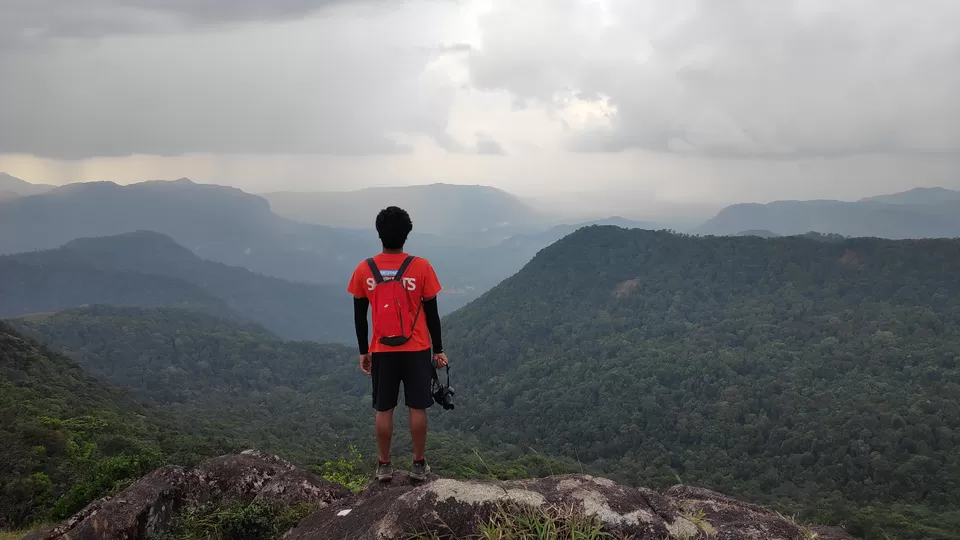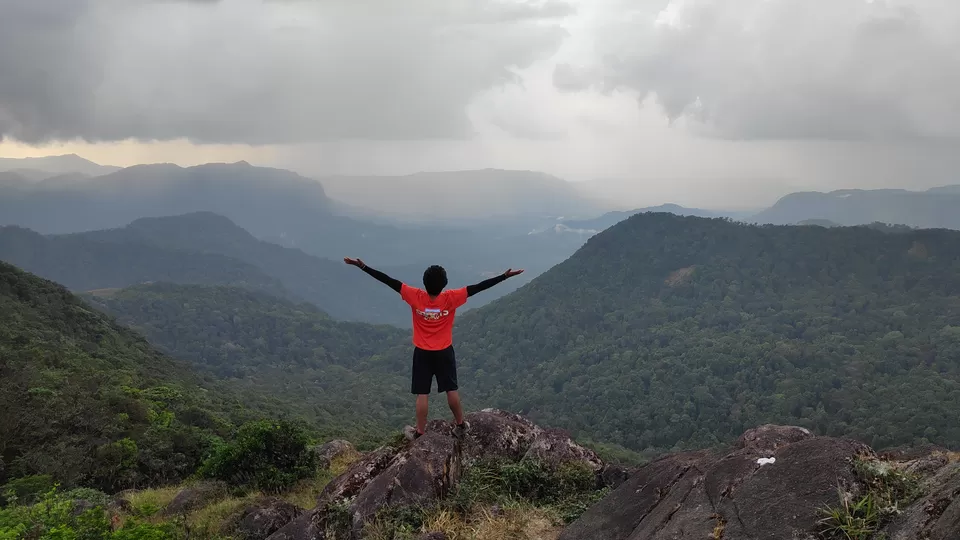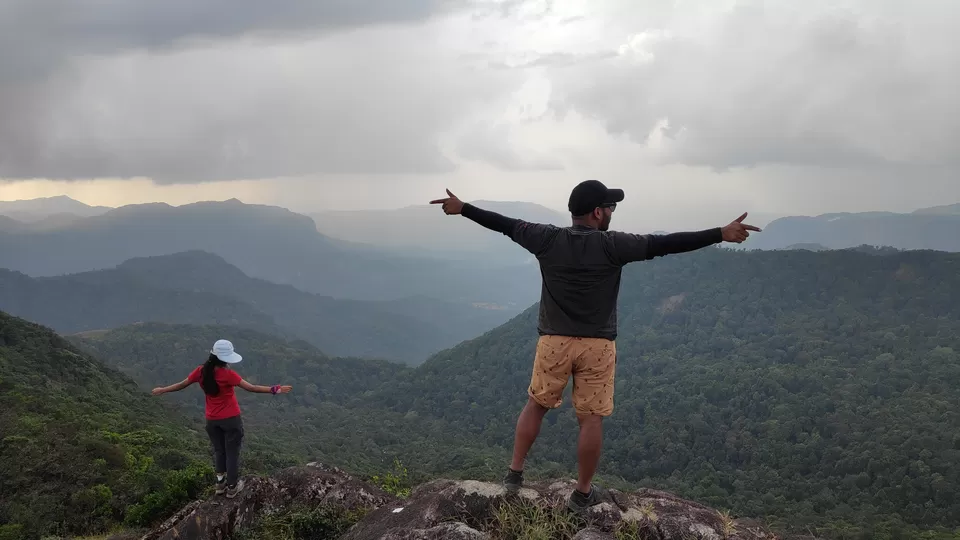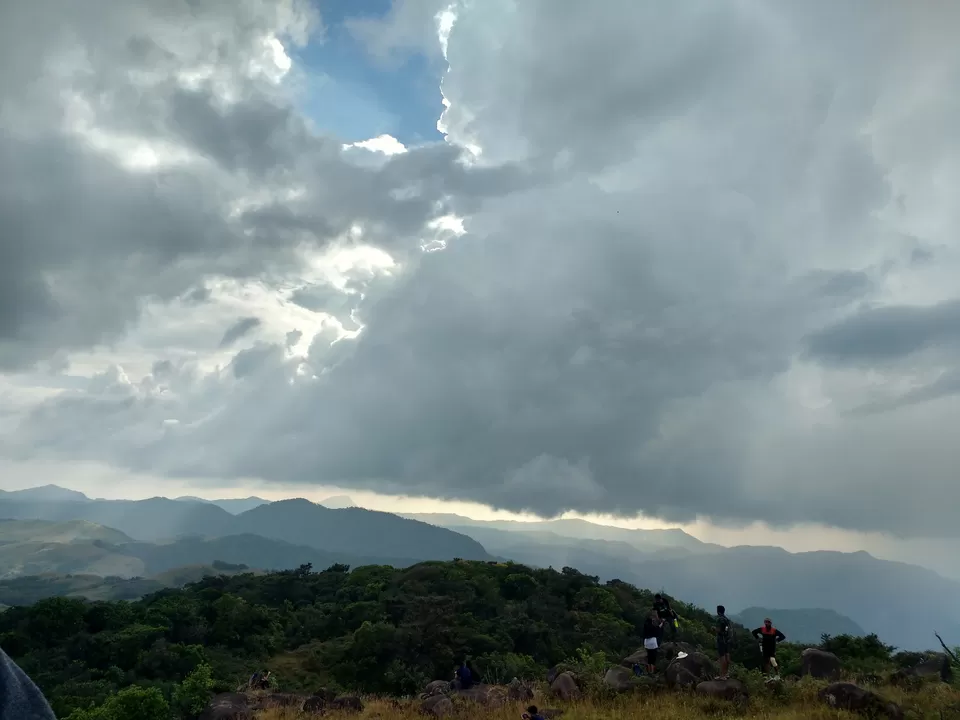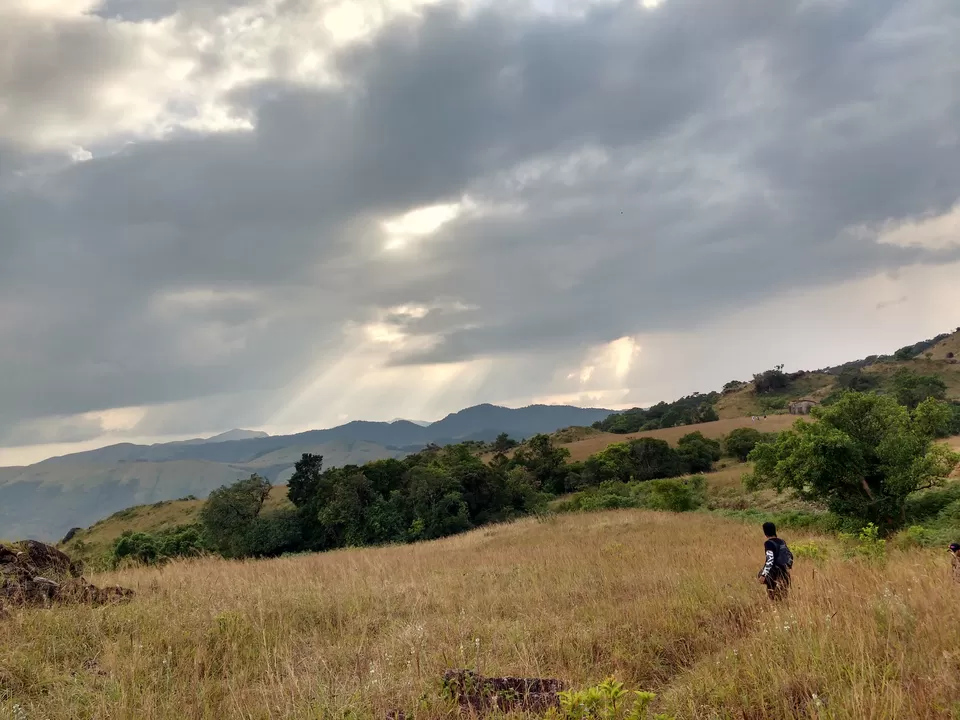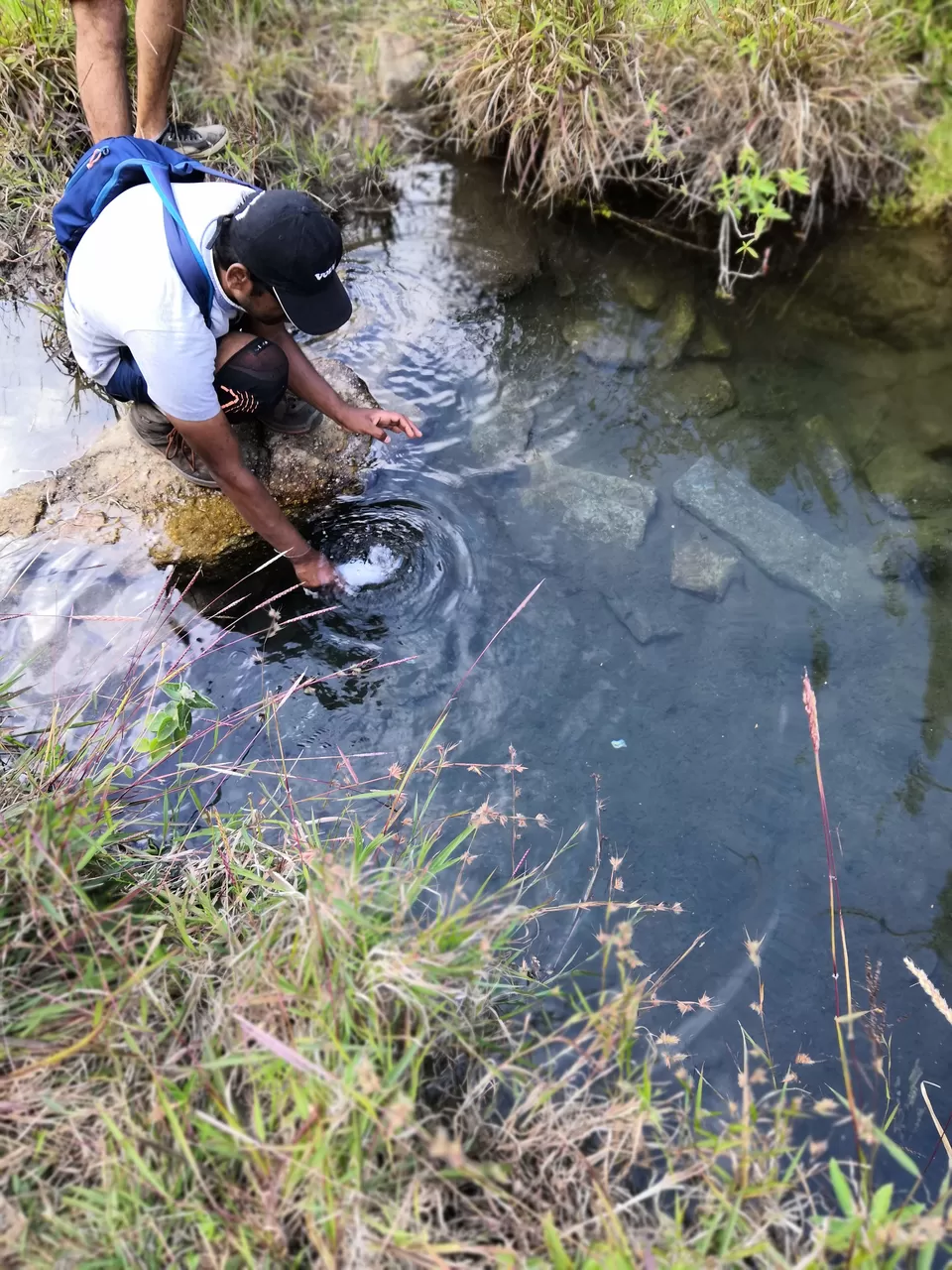 The Trek ends on the other side of the hill and takes nearly 2 hours to get down to a small town name Kigga. The descent is steep and can be strenuous with slippery rocks and dry leaves covering the path. The way down ends at Kigga Rishya shrungeshwara temple. From here we boarded our Traveller bus and left for mallandur village, where we were camping for the night.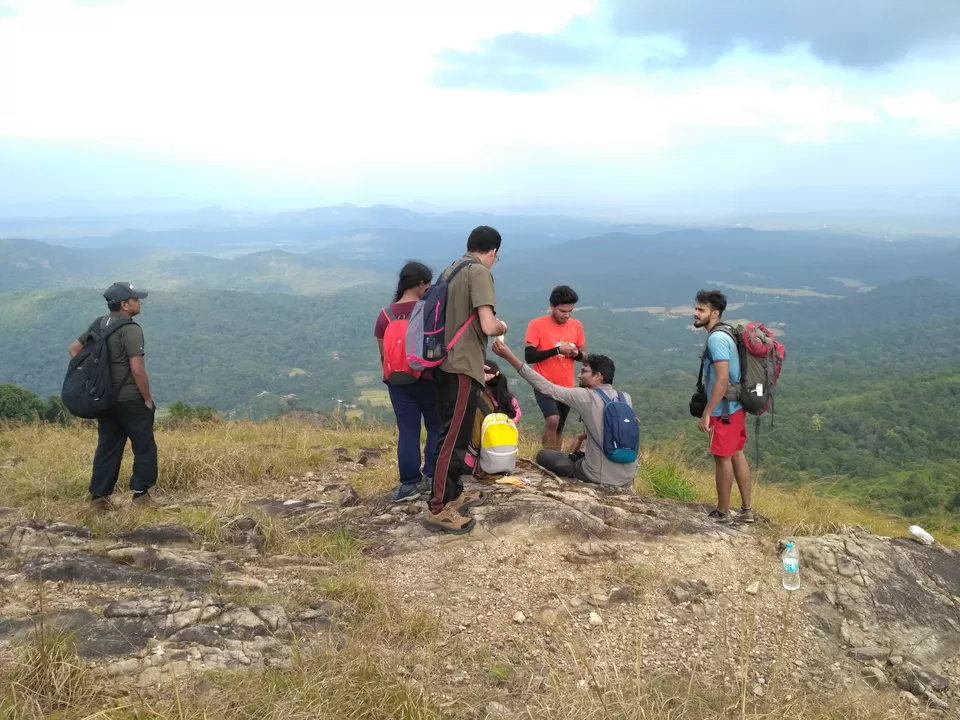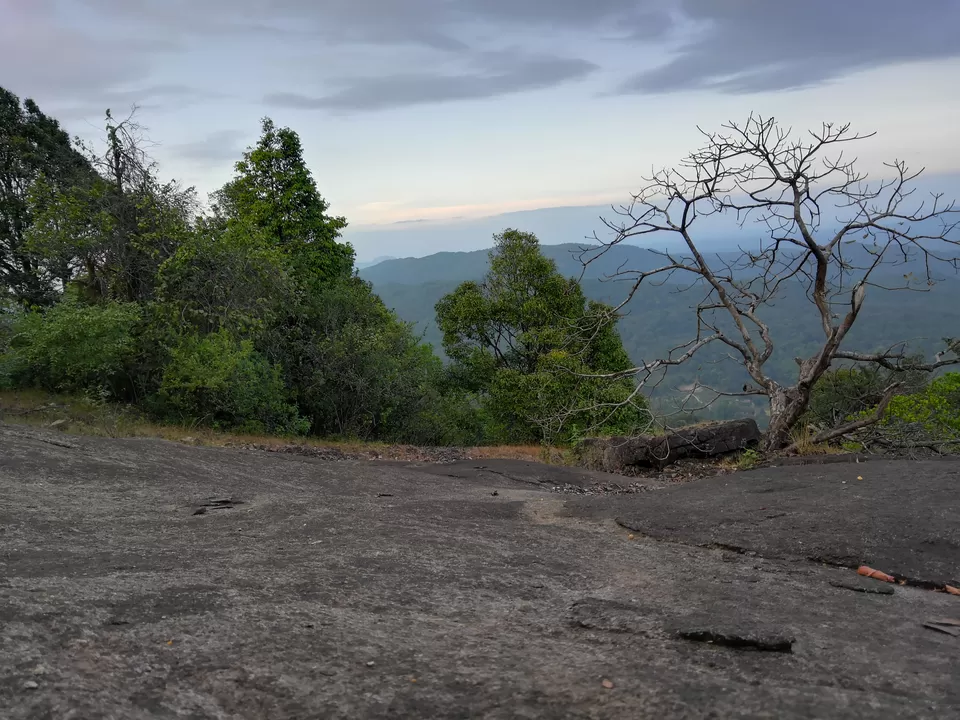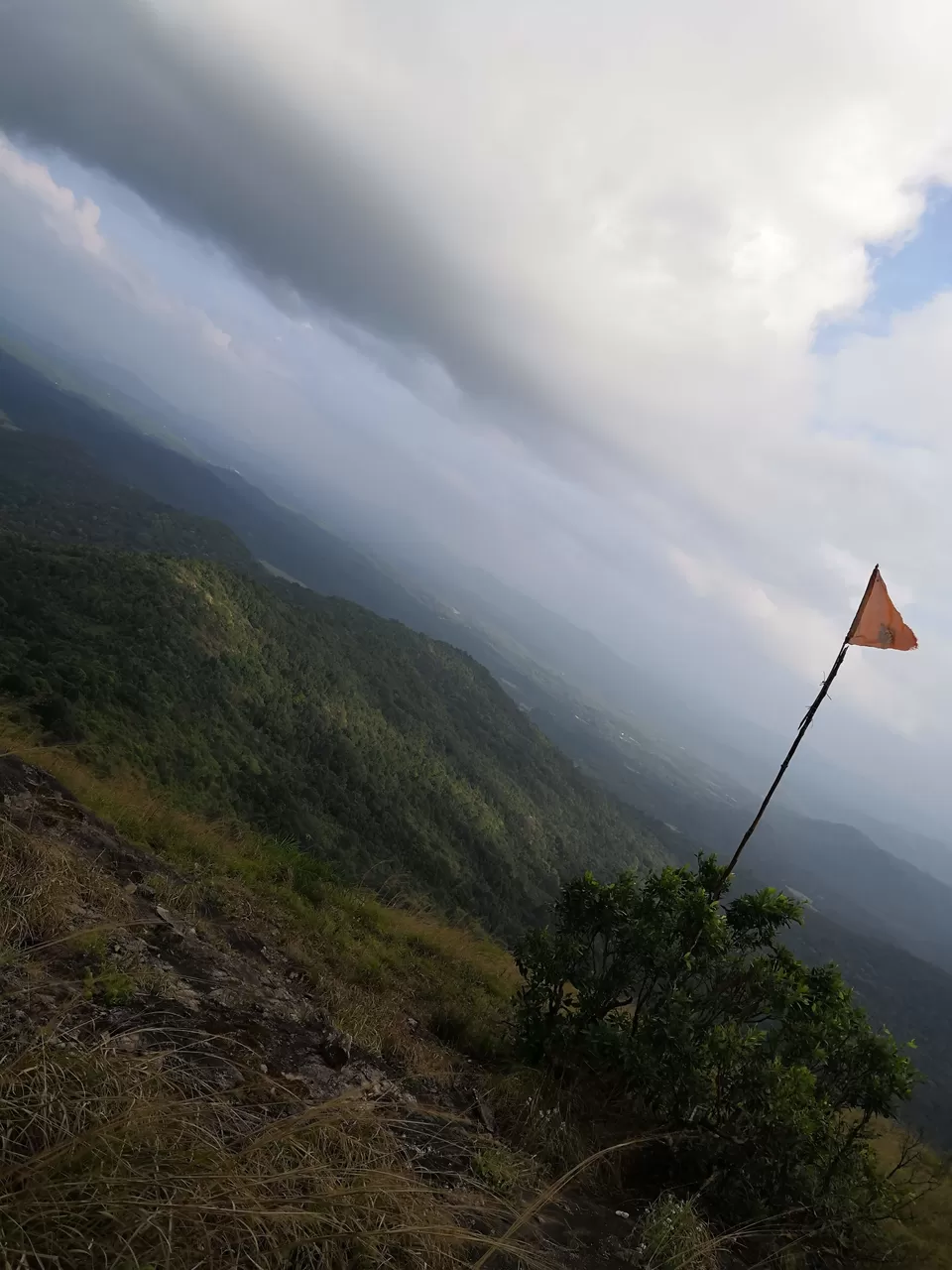 Mallandur is a very small village with only 10 to 15 homes in the heart of forest range. We Camped near our guide house. In dinner, We cooked rice and eat with curd, pickles along with the food we brought.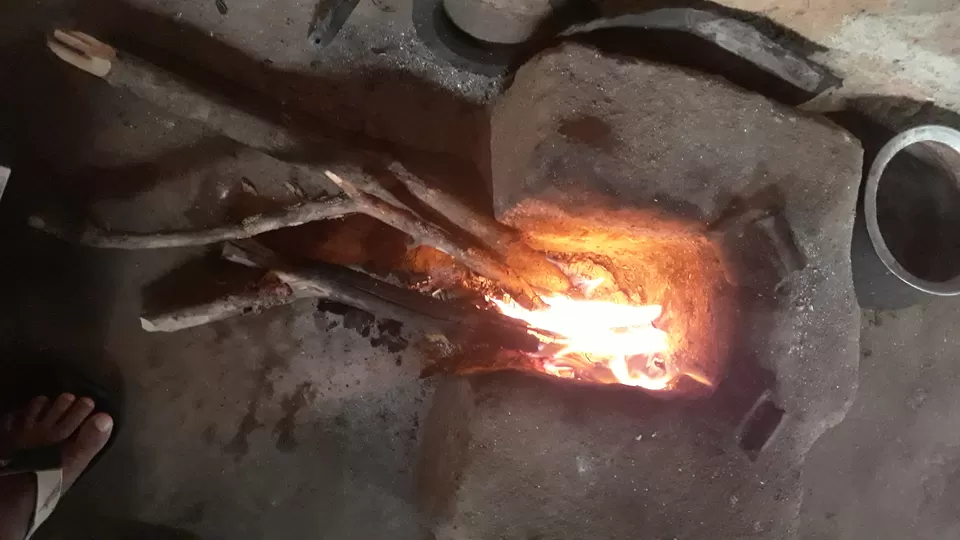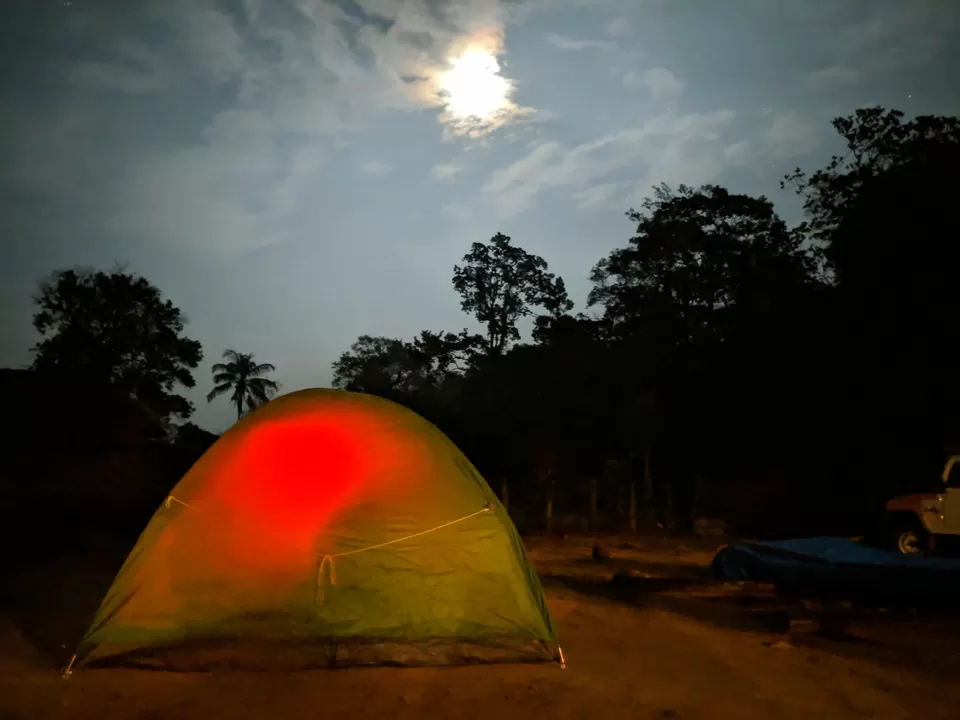 Early morning was very refreshing. I went to watch the sunrise but due to early morning fog and clouds, I couldn't. But I love the serenity of the place. We made tea and Maggie for breakfast. I cooked maggie, yaaahh!!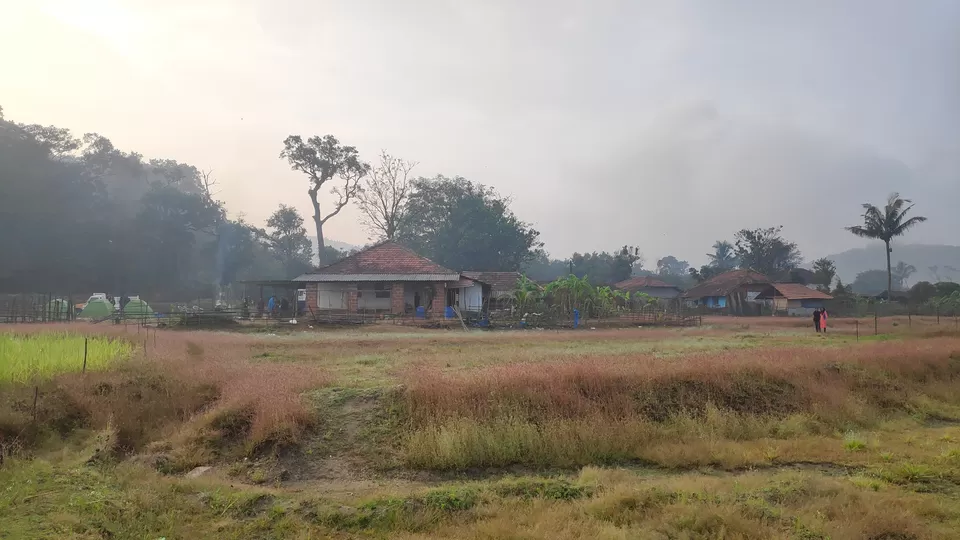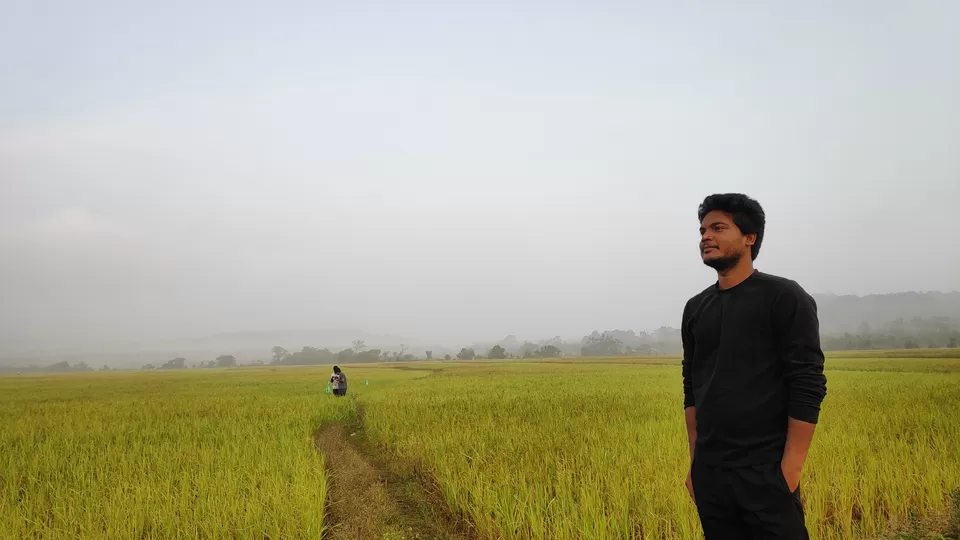 Soon we unpitched out tent packed all our stuff and left for the second day by 9:30 am. Now we are headed to Seetha Falls Koodlu Teerth. From mallandur its a two-hour journey.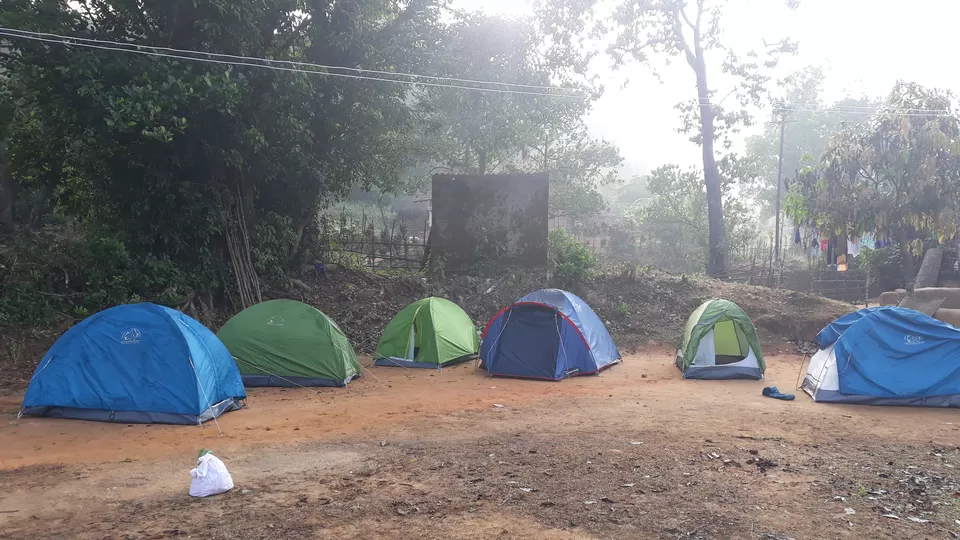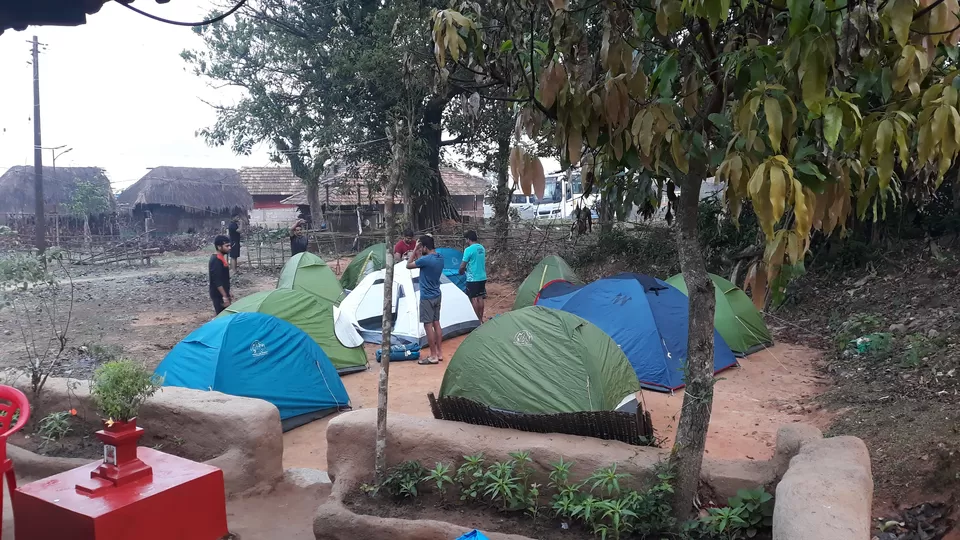 Seetha waterfall with a height of 126 feet is part of river Sita. Not far from the waterfall is a forest office check post and they are charging INR 50 as an entry fee. This place is really good. I love it. This was the best waterfall till now in my life.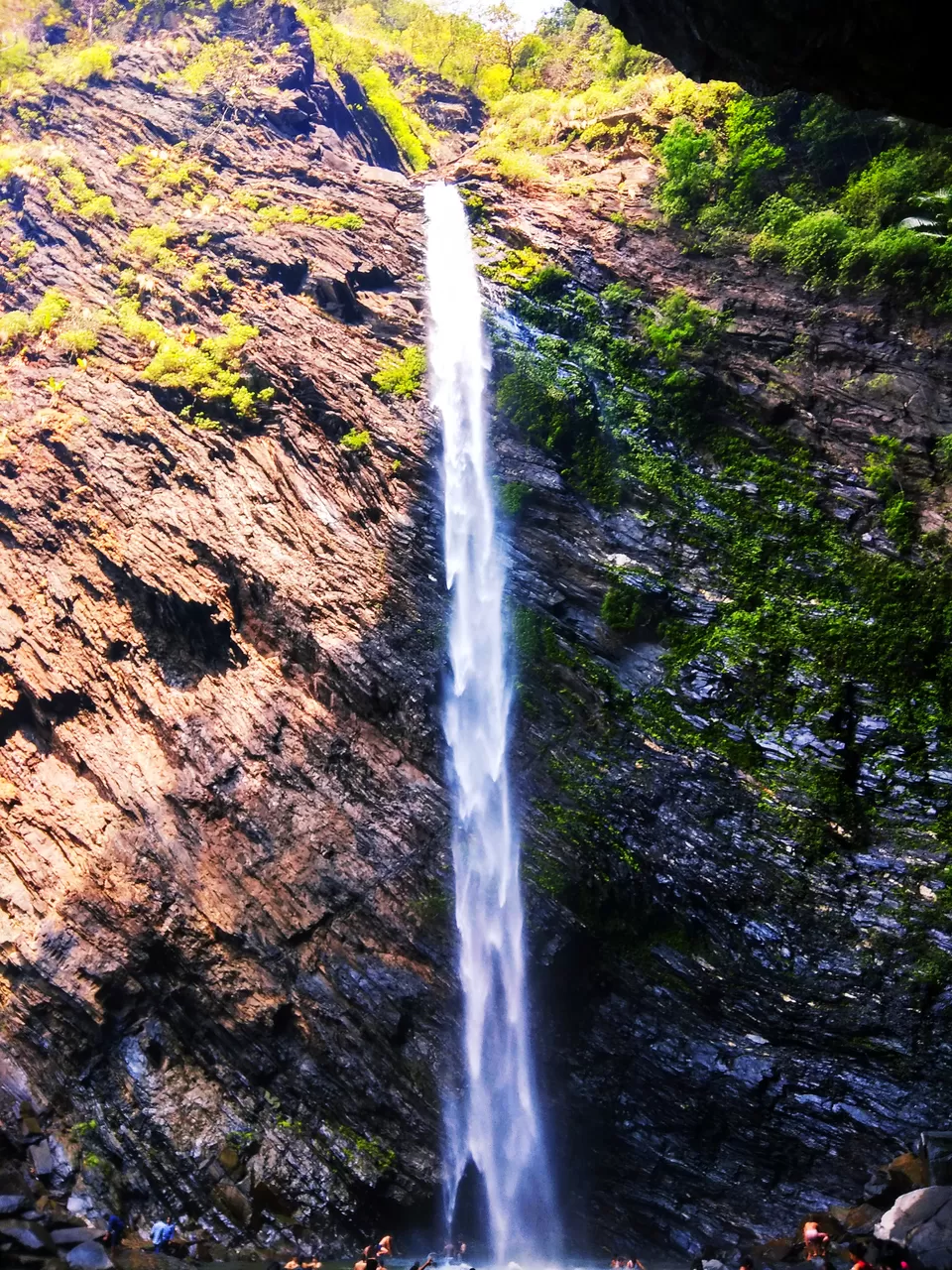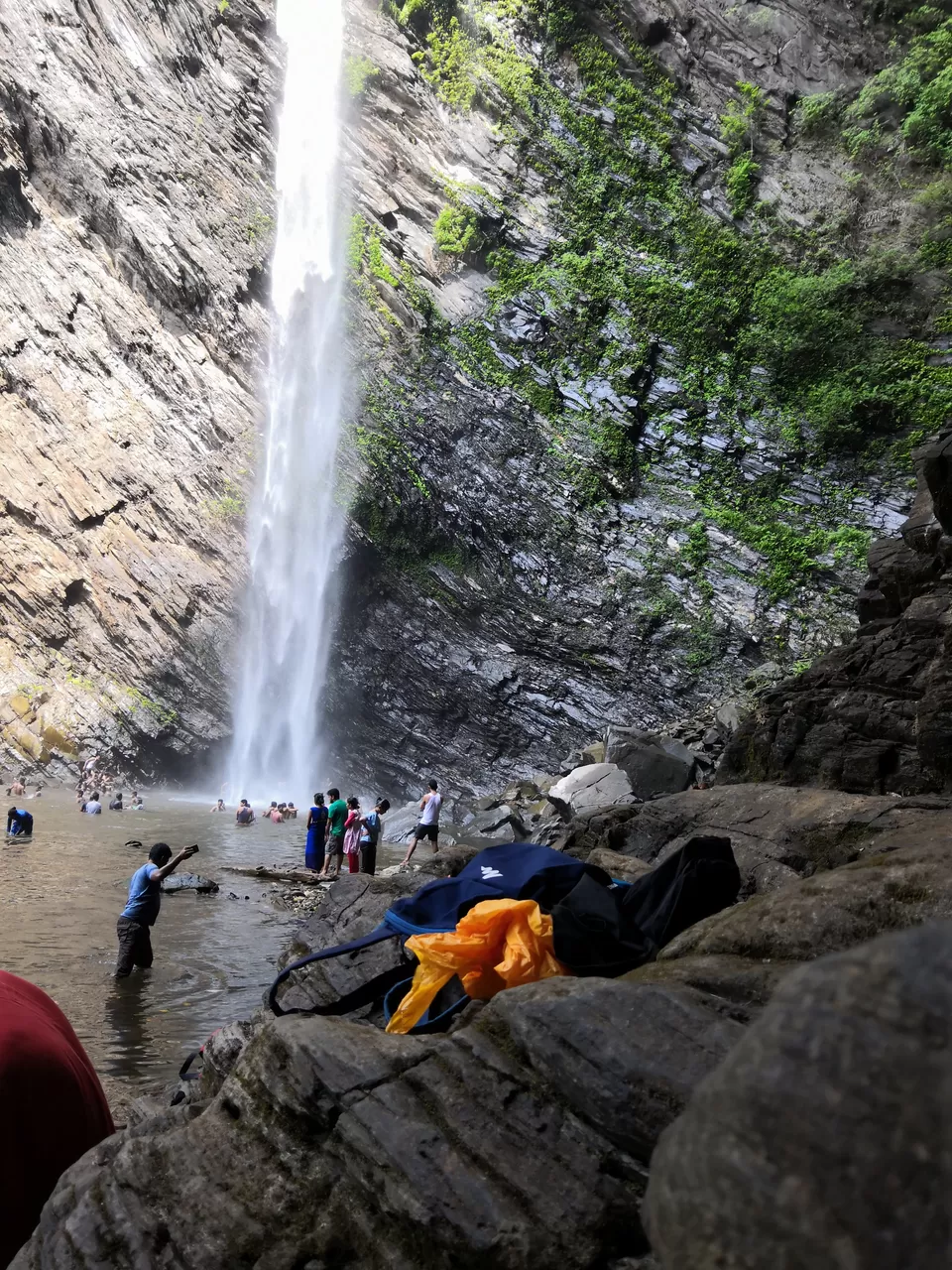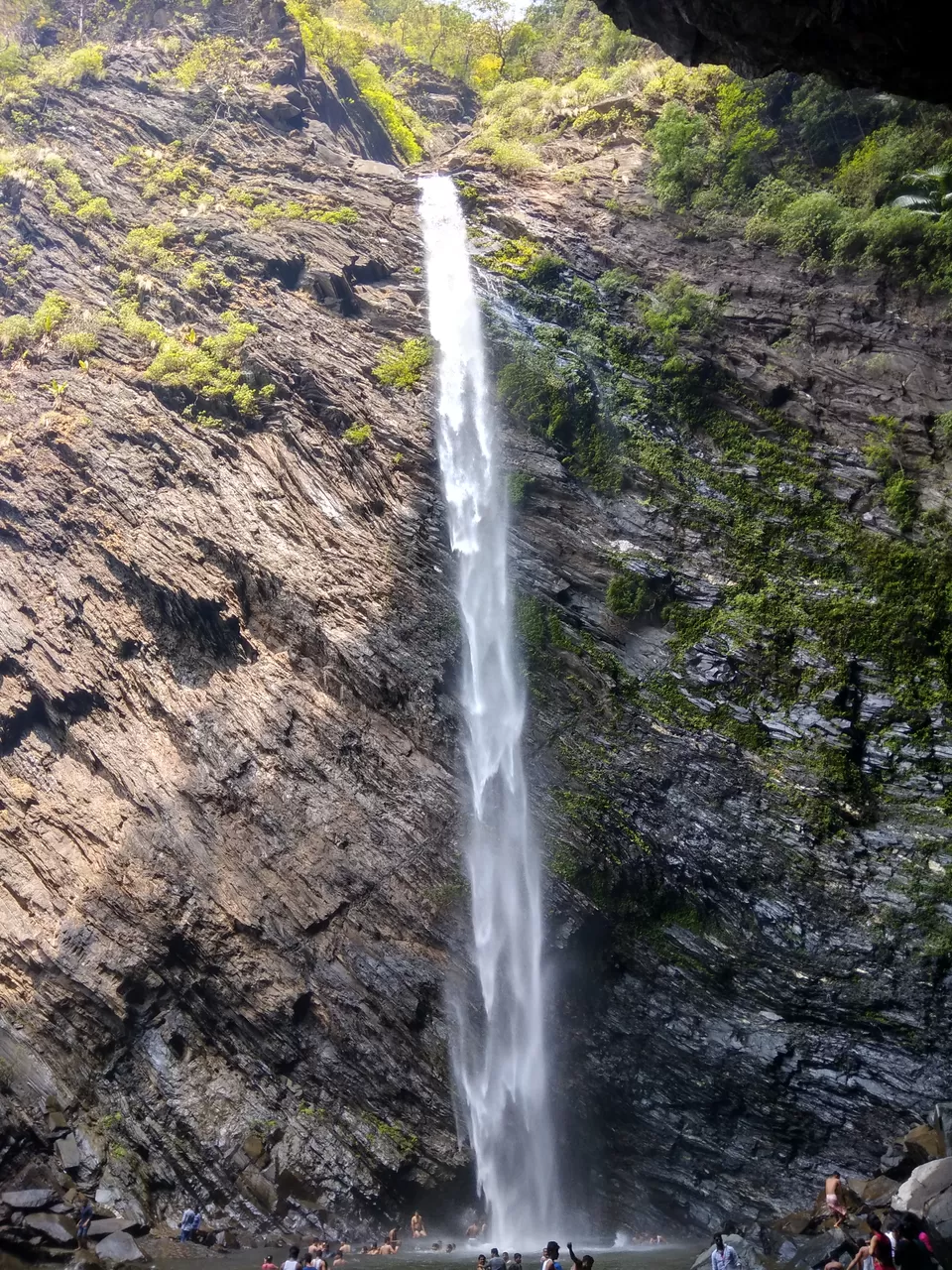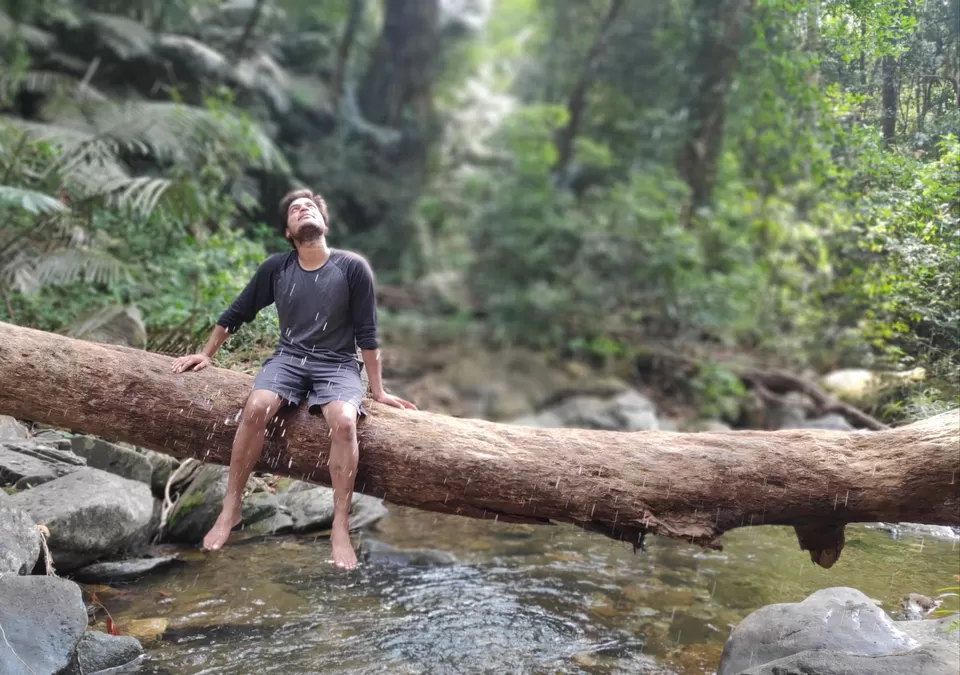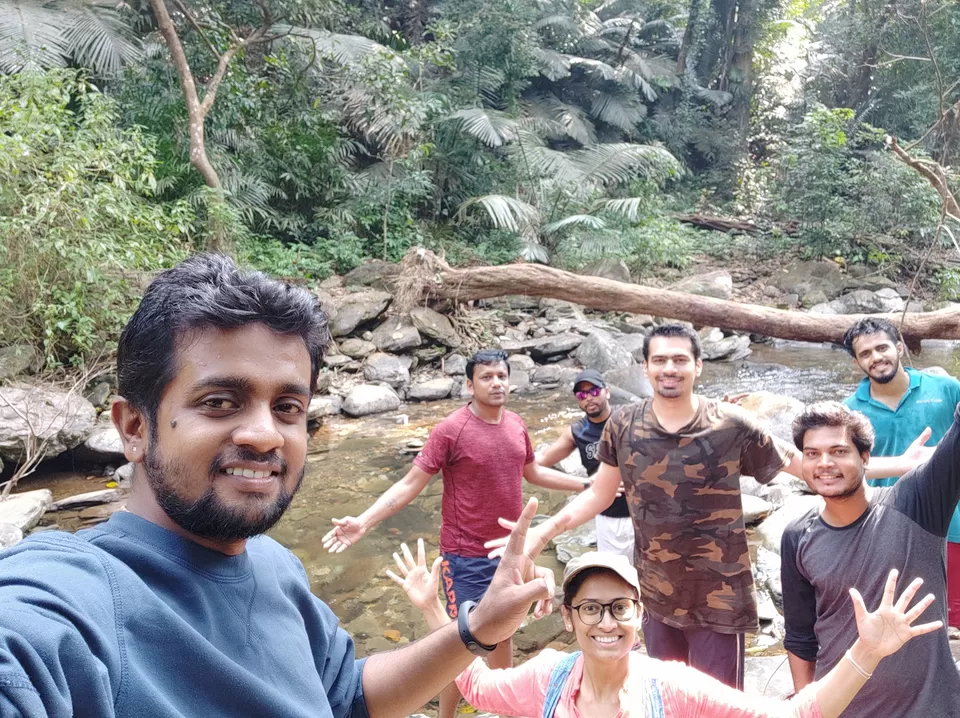 By it was 1 O'clock, we left the place. Next stop was Varanga Lake Basadi, a Jain temple. And then we left for our last stop Kapu beach, Udupi.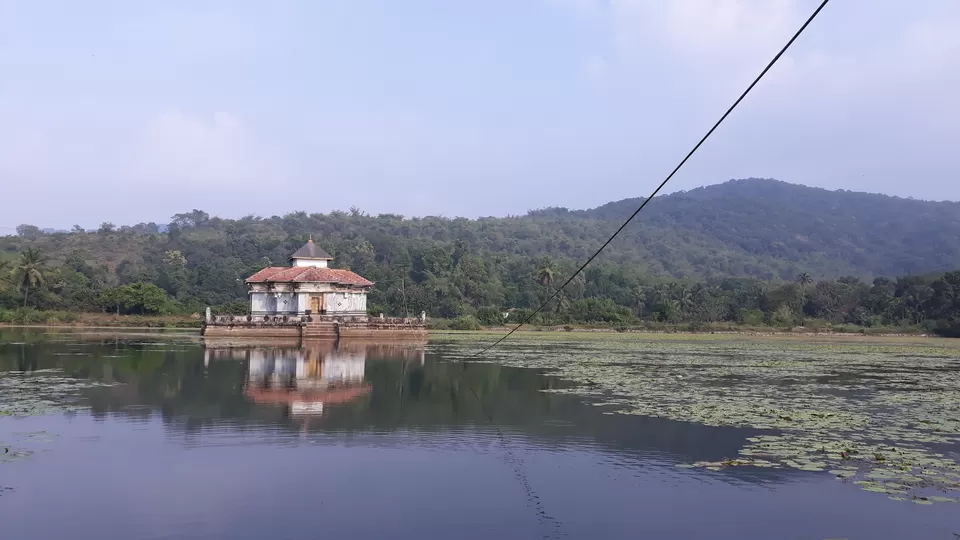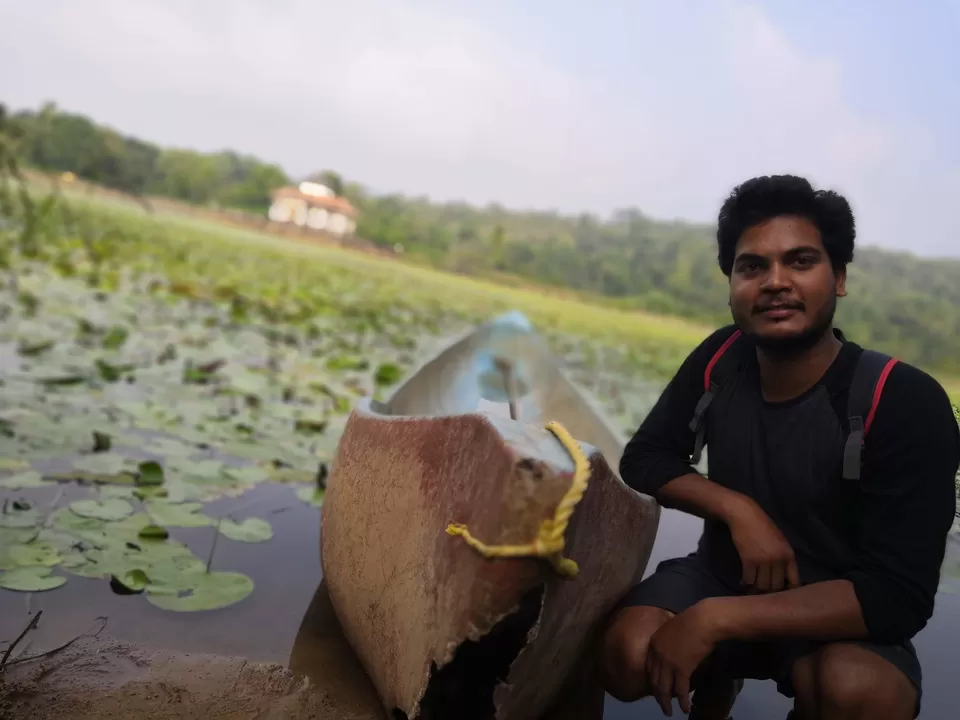 Kapu beach is 12km south of Udupi. A 100 feet high lighthouse, built by the British in 1901 on the small hills and serene surroundings dotted with palm trees are the major attractions here. When we arrived, It was very less crowned and mostly clean.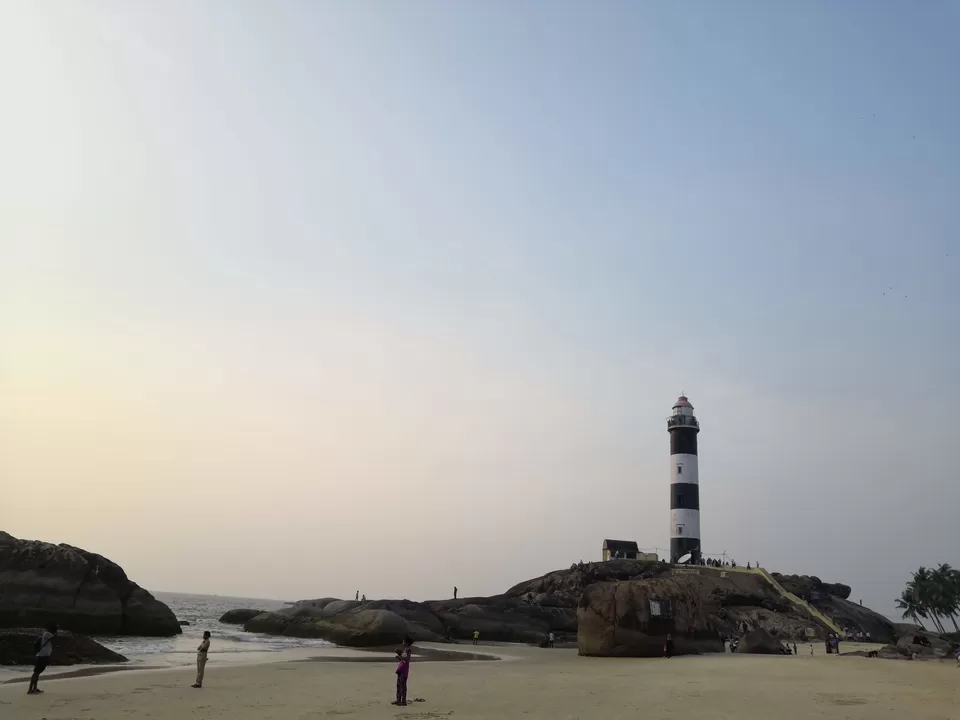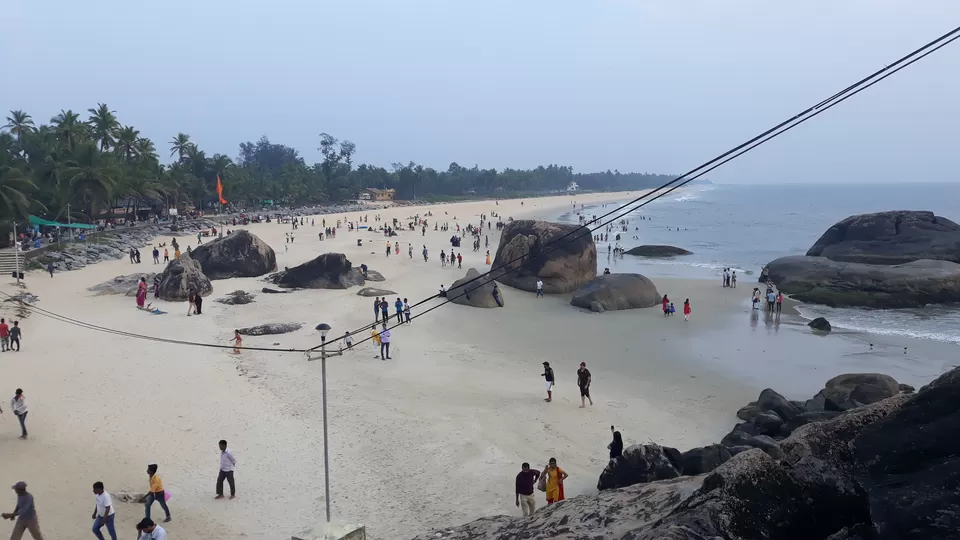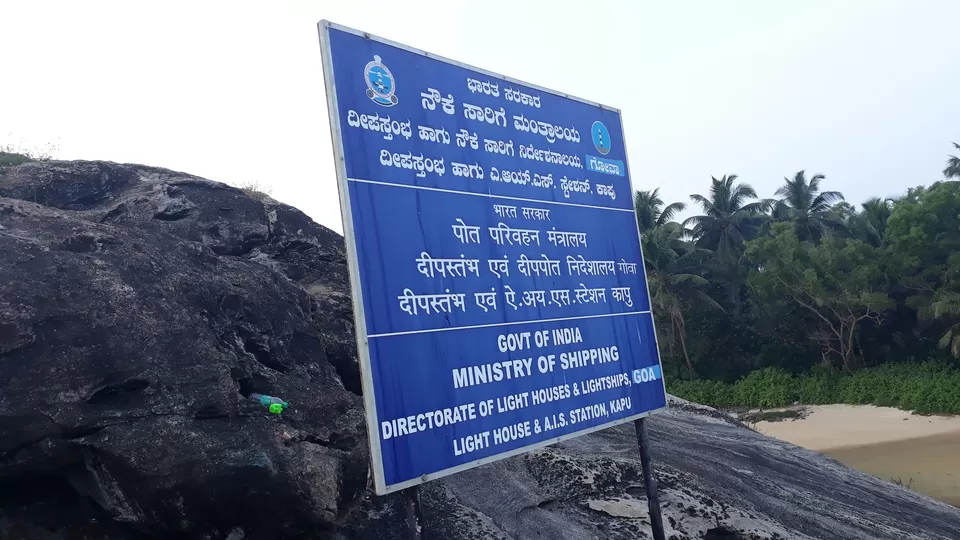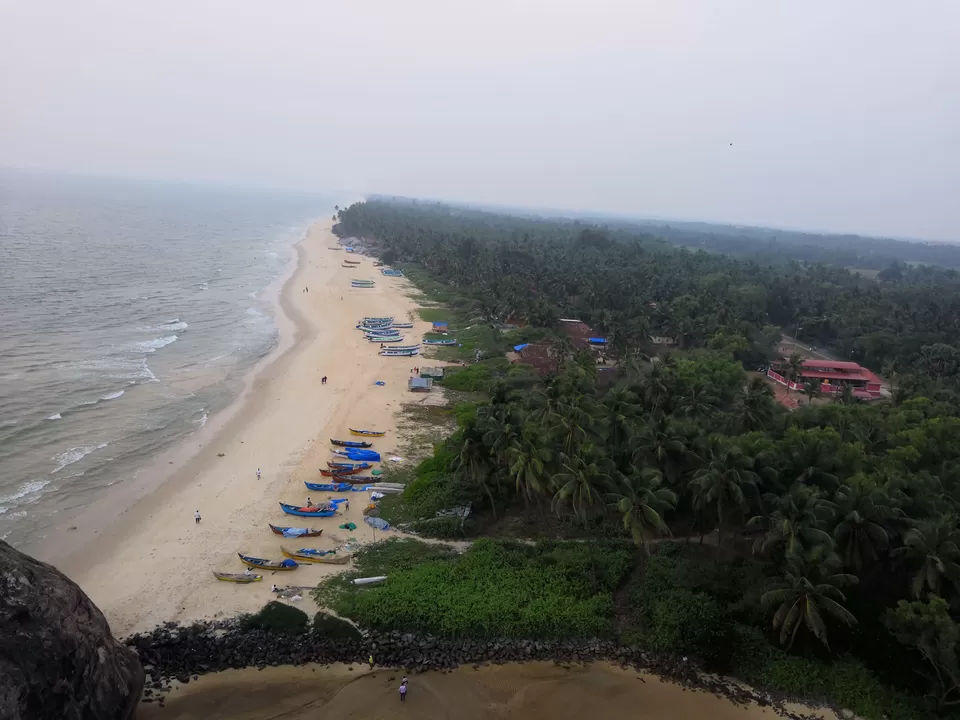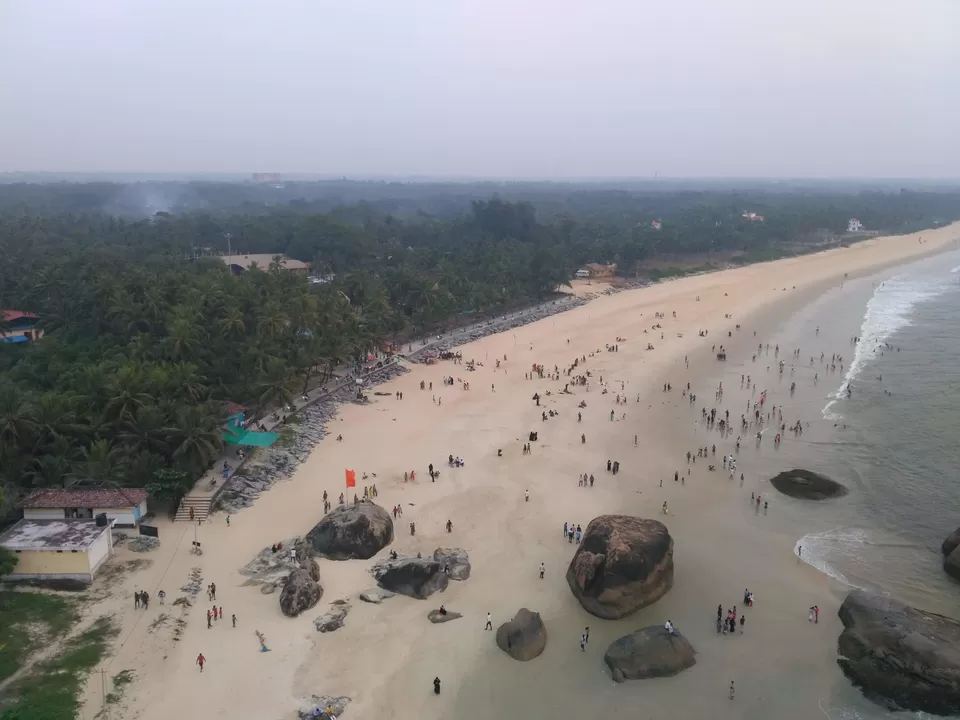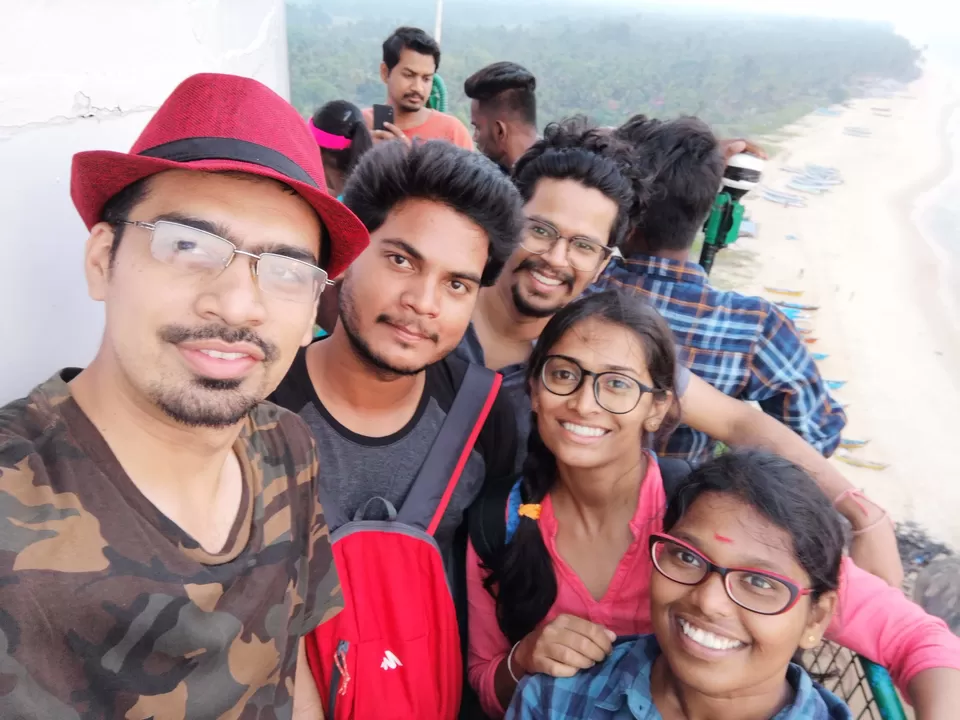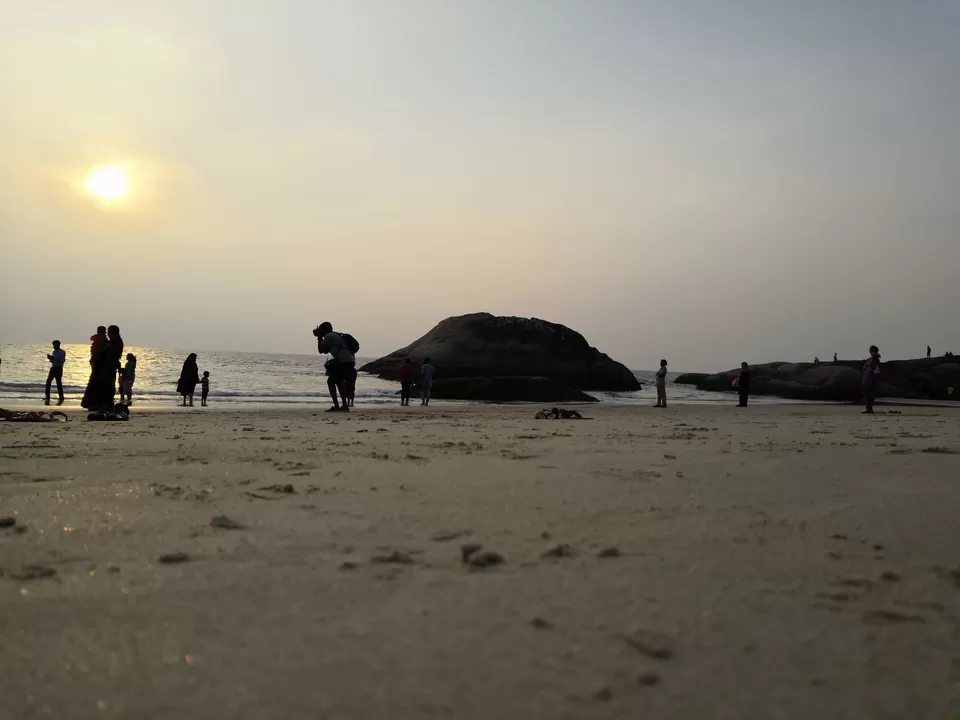 Witnessing the beautiful view of sunset by sitting on a small hill cross to seawater, with mild cold wind touching my face, echoes of birds in the sky, background noise of temple's bell and a small boat in the sea water; If this does not touch your heat then I don't know what will. I just sat there till the sun was fully gone. later we walked by sea sore, quite, just quite.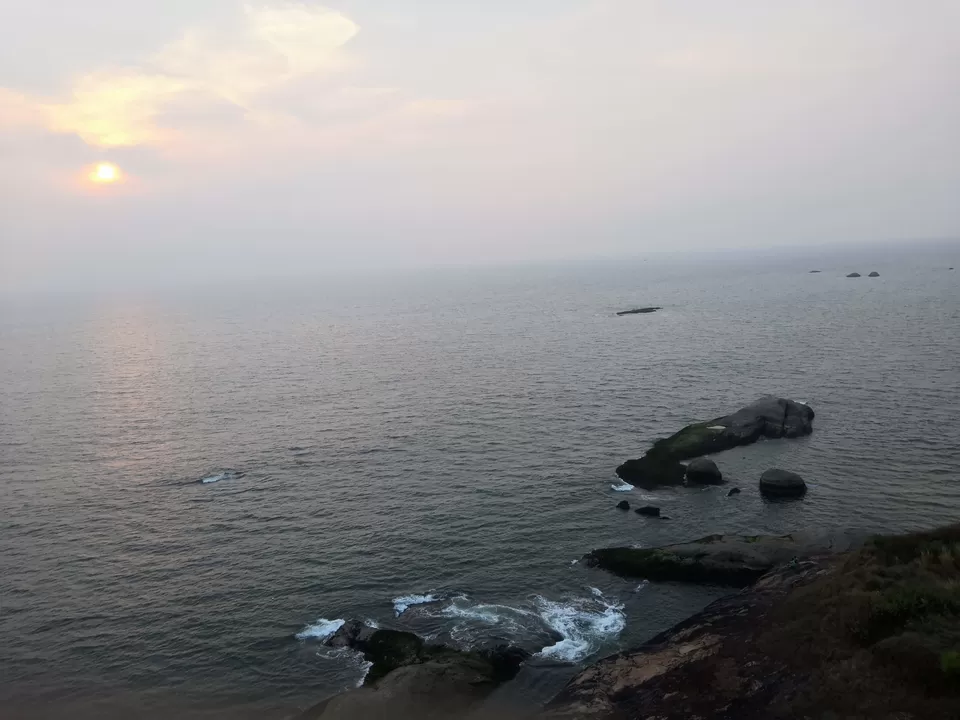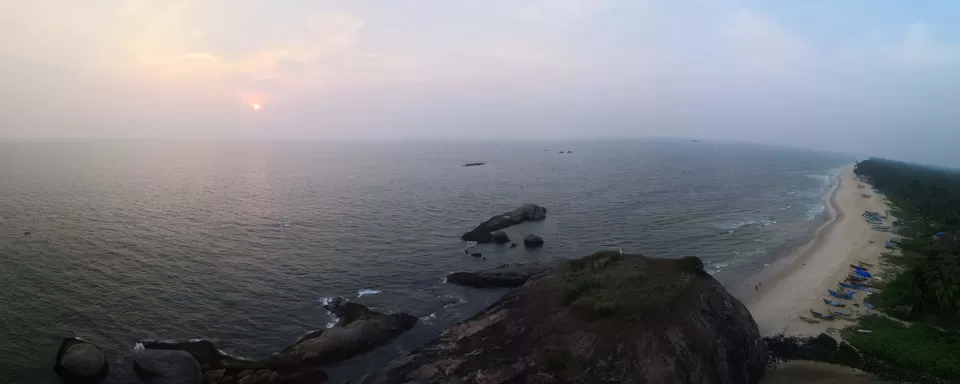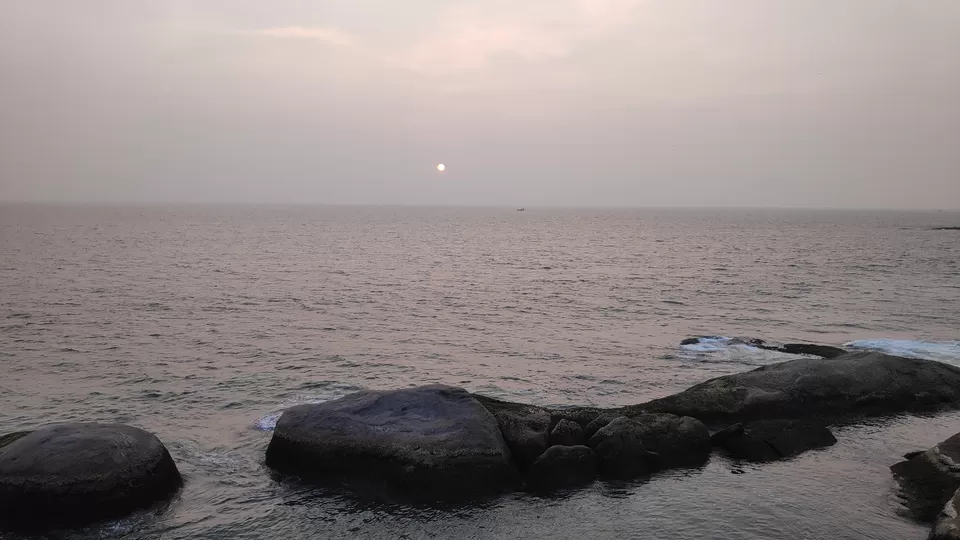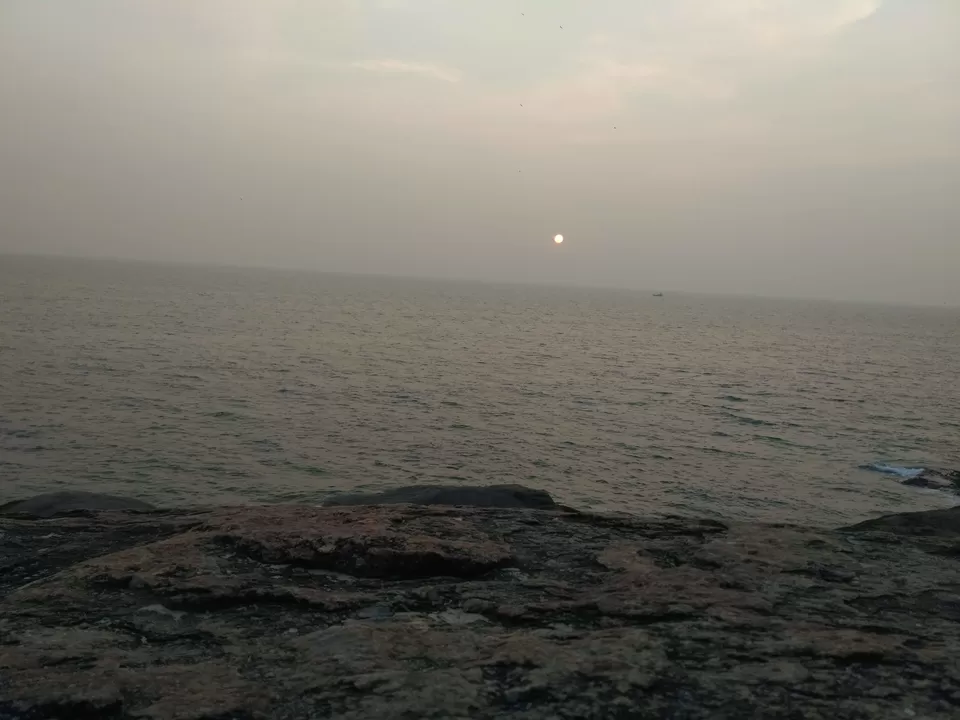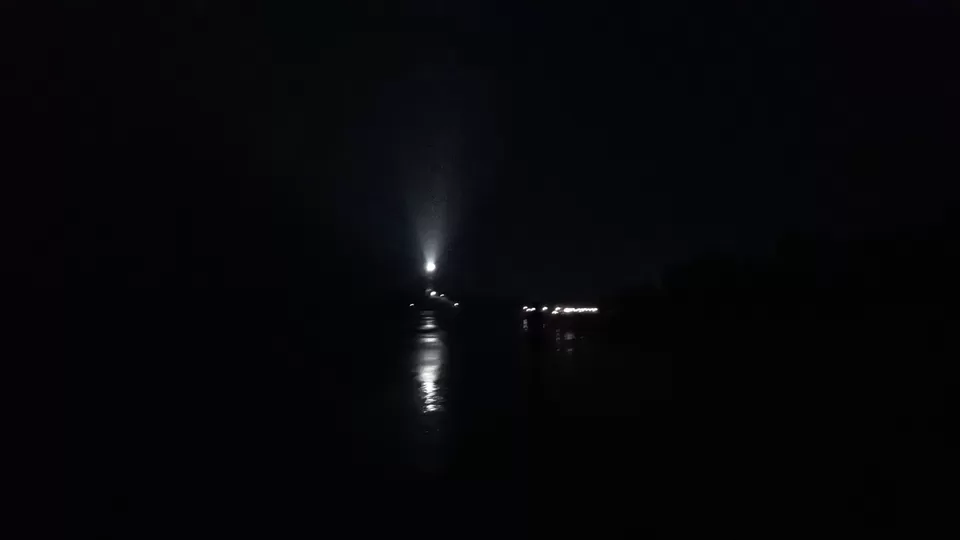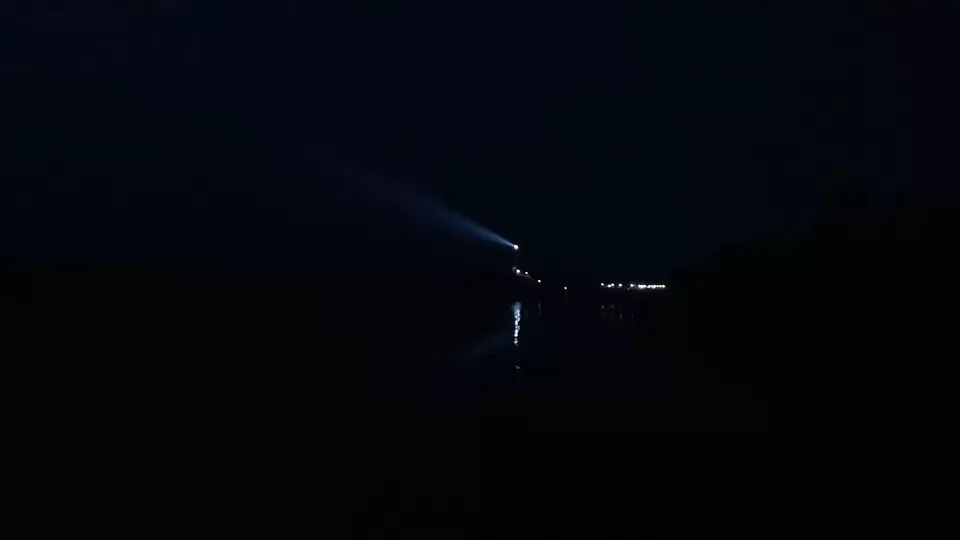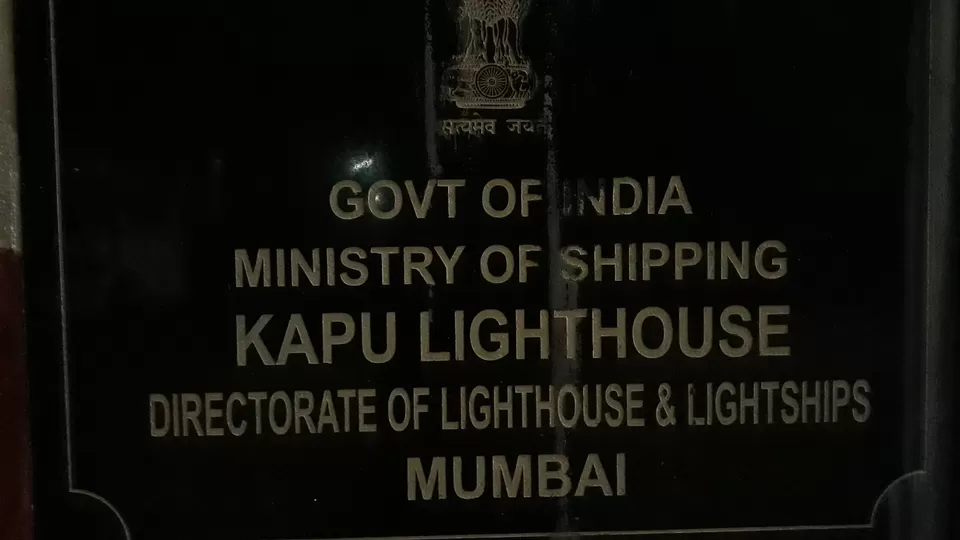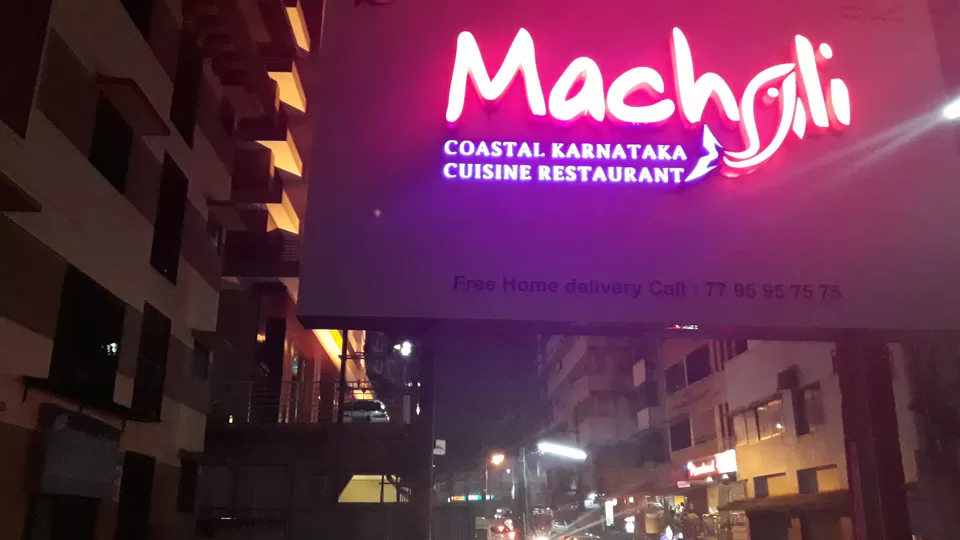 It was 7, we left the place with a beautiful memory for lifelong. Love and peace were in the air, so was inside me. Thank you, Mother Nature, once again!.