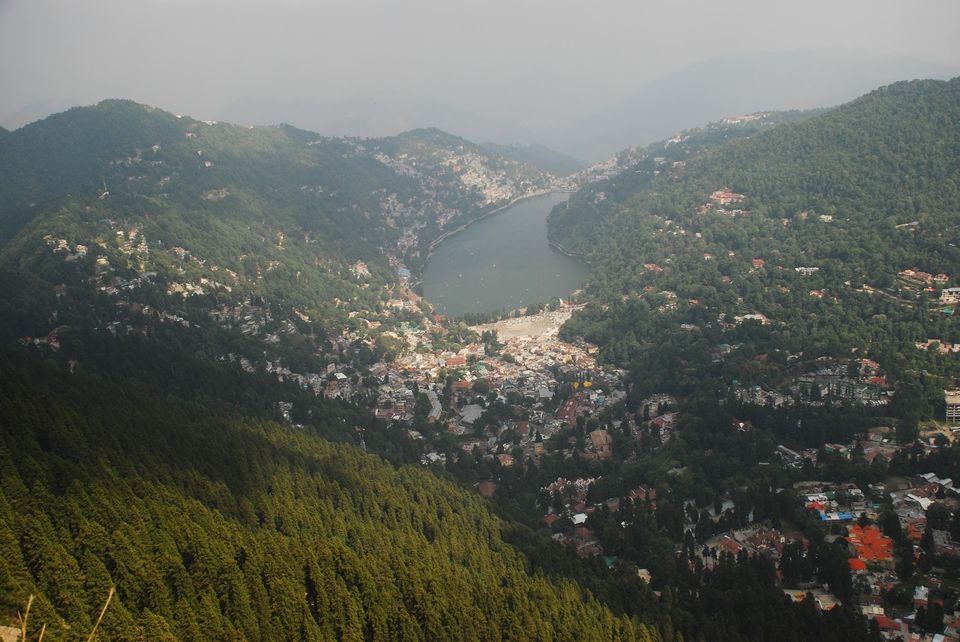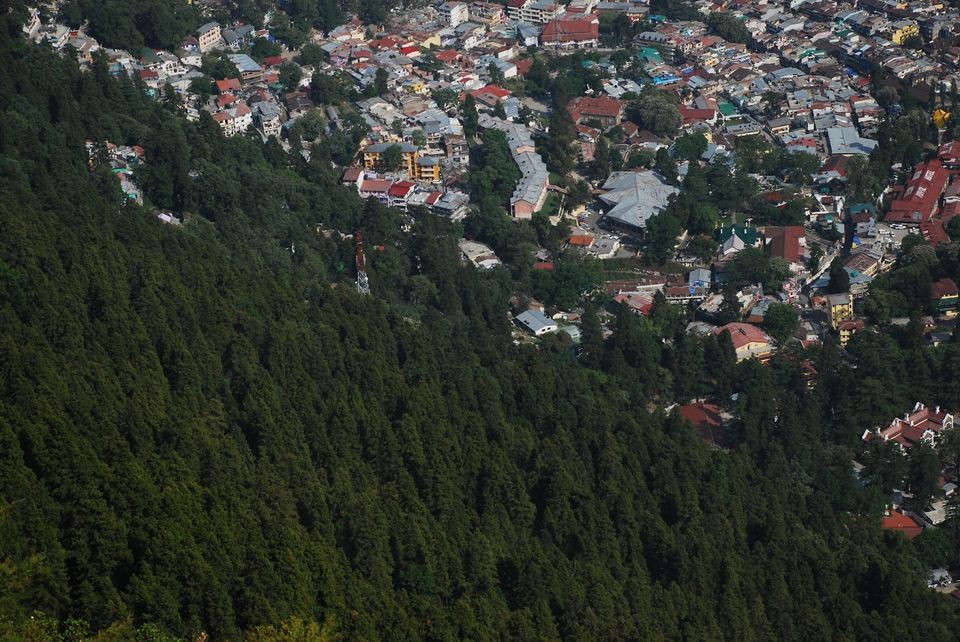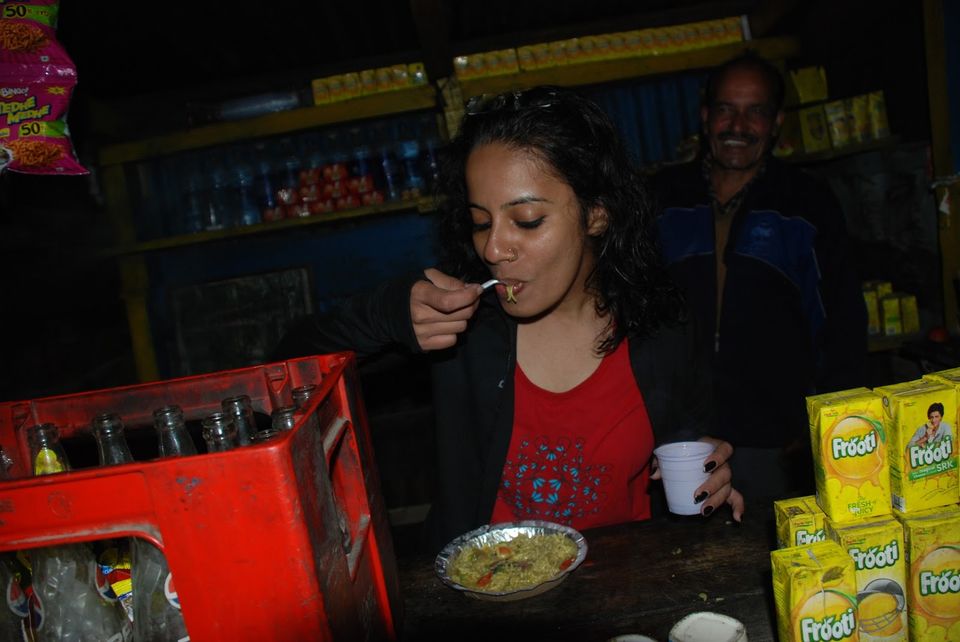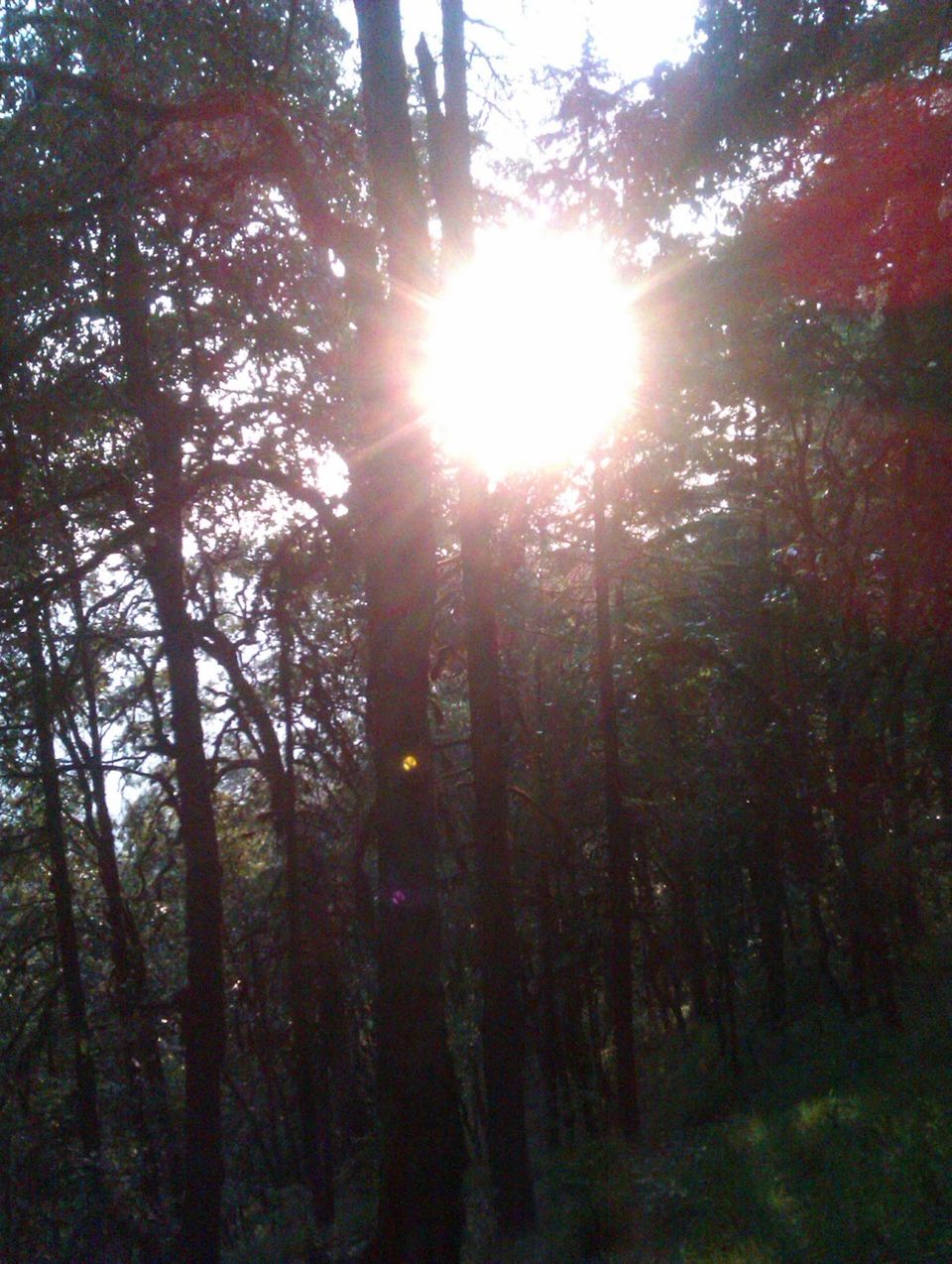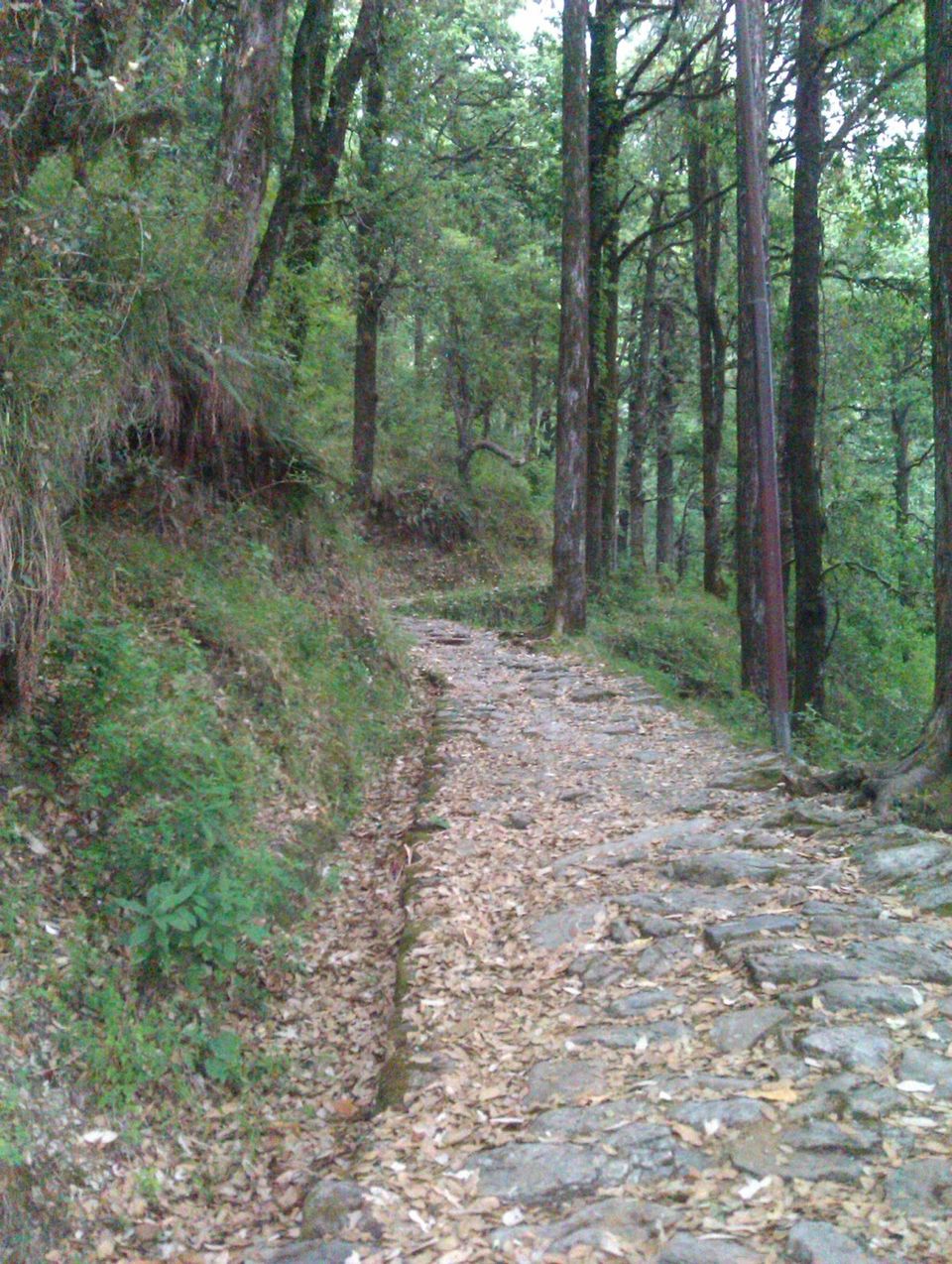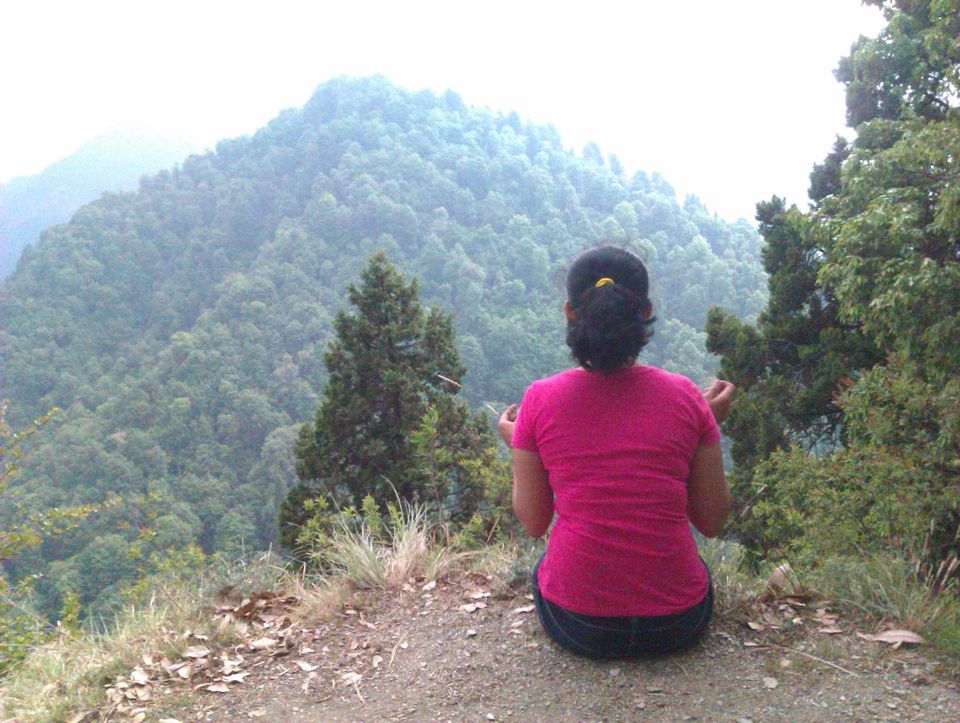 I was never a Maggi person...Yeah...You can imagine the umpteen number of friends who lift their eye brows when I say with 'not so appealing tone'... "Maggi! yeah..Once in a blue moon!" Especially at a time when Maggi has been pulled off shelves and most of my friends craving for a sumptuous bite despite its unimaginable non-edible content.
If you are trekking person, who loves heights and altitudes, then Maggi just comes across whether you like it or not. In hilly areas, when you climb down after an exciting trek, there is always a hot steaming cup of tea and the "two-minutes magic pack" awaiting for you in a paper plate down somewhere in the valley.
So this was one such an unexpected trek. Offbeat places always find space in my bucket list. So when my friend suggested a trip to Kilbury in Uttarakhand, I just jumped out of joy. Three days out from the newsroom is like an unseasonal summer drizzle.
Kilbury is 13 kms from Nainital by road. It falls just ahead of Pangot which is a paradise for bird watchers. We drove through the meandering roads enjoying the majestic Himalayas, shying away like a newly wed bride shroud in complete mist. The visibility level was very low. Fear gave way to excitement with the freshness of cool breeze.
The unexpected had to happen. The twist to the whole story came when we reached the Forest Rest House were we had gone without pre-booking. Its always better to pre-book an FRH. Thanks to my ignorance, which always refuses to learn from mistakes. Crux of the story is that after much fight and dismay, we ended up downhill in some hotel in Nainital. However luxurious the hotel is, the four walls and artificiality of the hotel kill the joy.
We woke up to a fresh morning cup of tea. All we could do was a trek to China peak or the Naini Peak...which the locals over there pronounce as "Cheena peak". So our trek began with a wry smile but the sheer thought of a trek freshens your mind. There is no need for a local guide to trek to China peak. The lone chaiwala downhill asked us if we are going till the top. Even before my friend could say anything I said "yes". The chaiwala passed a sheepish smile saying "if you start now, you guys will not reach down by evening. And its going to rain". He said gazing at the dark clouds forming somewhere in the distant far sky. It was September and I couldn't see any clouds even though my friend gave me a sign of warning. I was adamant and I just had to trek come what may. So we started before mid-noon. An arduous trek it was.
We reached the top by evening. I sat on the dry grass near pine trees. An entrancing view of the snow clad Himalayas and a birds eye view of the lake city of Nainital. Calm and peaceful it was. It was evening and we realised that all tourists had already left and we had to climb down before it gets dark. At times we become greedy as we trek, we just feel like spending a few seconds more. My friend was very thoughtful and he said its going to rain. I dismissed calling him a coward even though he is more experienced and far more closer to nature. After spending half an hour more we started from the top. It was around 5 o clock in the evening.
Suddenly there was a tear of lightening and flash in the sky. The rumbling sound of the sky accompanied. Ohh yeah...light travels faster than sound I giggled. The warning signal of birds echoed in the forest...all rushing back in a hurry back to their nests. I ignored my friend's grave look in his eyes. We were all alone at the top of the China peak at an altitude of 2194 mts and 10 Kms away from the town. And we had a bus to catch back to Delhi that night. Being a South Indian, I always despised Delhi's constipated rains. And I gave a wry smile back saying its just going to drizzle.
The inescapable conspiracy of Nature. The first drop of rain in my eyes...I was elated jumping like a frog during the onset of monsoons. What followed was obviously not in the plan...In a flicker of a second the dense forest on our both sides turned dark. The whistling sound of wind deafened our ears. Even before I could think, something hard hit on me. Little shrapnel which resembled a piece ice...I couldn't believe my eyes. Ice! I was surprised and was shouting...My friend gave me a sheepish smile...Yes its a hailstorm. My joy knew no bounds. I was seeing a hailstorm for the first time in my life. The "Manna from Heavens" according to my granny's bed time stories.
The excitement gave way to fear as we trekked down. We were stuck, all drenched and cold; shivering even while we were trying to run downhill. We had crossed have way through and there was no going back now. My fingers were numb even as I was trying to secure the mobile phones and cameras. Darkness shrouded the jungle and the heavy wind, rain and hailstorm tore through the flesh making it all the more difficult to walk or run. But the primitive instinct for survival drove us through the finely made path ahead.
Fear of a bear popping out from the darkness made me go crazy. My brains were plotting escape plans. Even while running I managed to estimate the tall pine trees which lacked any lower branches, imagining how will I climb it up if a bear attacked us. Ohh! How I wished if I had learned the art of climbing a coconut tree when I was in Kerala. My brains wished if legs could run faster like Usain Bolt but hailstorms made it impossible.
It was overwhelming. I was overjoyed, excited at the same time scared like a kid lost in woods. Those are the times when wandering thoughts give way to ideas beyond the numbness of the body. The times when you actually start to believe in horror films and ghost tales. Every now and then I kept looking back in anticipation of somebody or something following us. I imagined huge dark eyes closely watching us from nowhere in the dense dark jungle.
We stopped in between as it was impossible to walk or run any more. We took shelter below a tree in the direction of the wind. My friend tried to protect me as I stood behind him so that the hail wouldn't strike me. But the hailstorm refused to stop. It came down like the fire of vengeance from Heavens.
It was a jinx. I made fun of the constipated rains, and here it was a non-stop downpour...literally raining cats and dogs.
While climbing up we had spotted one small cave. Cave would be a wrong word to use, but something like a big natural hole under a root where two people can manage to get inside. Apparently a bear hideout. So our plan was to reach there by hook or crook.
We spend nearly half an hour in that "so-called-cave" waiting for the rains to come down. My shoes were all drenched and it was hard to figure out if my toes even existed as I felt even my nerves had gone numb. Only my brains were working. An hour in that dark big hole was like eternity casting a spell on us. I tried to console myself that my last breath would be amidst a forest, that too in a congested natural hole. A slimy snake bite! Or a bear attack! Or a suffocating death in a natural dark hole. I ruminated ways and means to die. But thanks to my practical friend, he lighted a cigarette lighter he was carrying. At least there was light. The rain didn't stop. Neither did the hailstorm. My first tryst with hailstorms. I remembered that day back in Kerala when I cried away to glory all because I couldn't see that magic cubes of ice which fell from heavens on our tiled roofs one day when it rained hard.
Now we just had one mission. To run, run and run! Only to reach the valley as we could barely see the disappearing trekking path. I do not remember how; but we did. And it was still raining. It was half past seven as we reached down. Only to be greeted by the chaiwala who was apparently not expecting us back as he knew it would rain. I was all drenched dripping like a wet hen. He made us two cups of steaming black tea. As he was making tea, he made space for me to sit near the choolah to warm my hands and feet. I will never forget the enticing smell of masala maggi that he made that day with onions an tomatoes. I gorged upon the maggi noodles like a starved dog.
As I boarded the bus back to Delhi, it was a hailstorm rush in my mind. And it was still raining for me and I could still hear the music, the music which only I could hear.