Three of us had been to Mysore and seeing the palace was not the goal.
One of us had to sit for a bank exam – Yes, some people do crazy things like that – travel to be tested for mental intelligence. That trip was a huge waste for me – We saw the Palace glitter from outside the gate because we were late. We were late because of the exam.
In fact my role in that trip was mostly of an aunt in vigilance – The other two thought more is power, more people means more safety.
I paid for the trip for one big zero experience. Just that they are awesome people. So I could survive this pathetic episode.
So to compensate for that sad experience we enthusiastically planned for Namdroling Monastery in Kushal Nagar.
When they dropped out in the last minute for some reason, the traveler in me was already out wandering in the streets of Kushal Nagar – I was mentally all there virtually touring and I literally could not bear to sit at home after all that research, planning and anticipation
The point is I hadn't planned for this Solo trip.
So it was an early 7:30 AM Bus from Majestic. I reach Kushal Nagar – Book an auto and the first place I visit is the Monastery.
I have personally been to Bandel Church in Kolkata, Gurudwara in Ulsoor, Bangalore, a dozen temples, and I eagerly wanted to see over 2500 monks chant in this Monastery.
My hopes soared as I entered the monastery and I was not disappointed at all.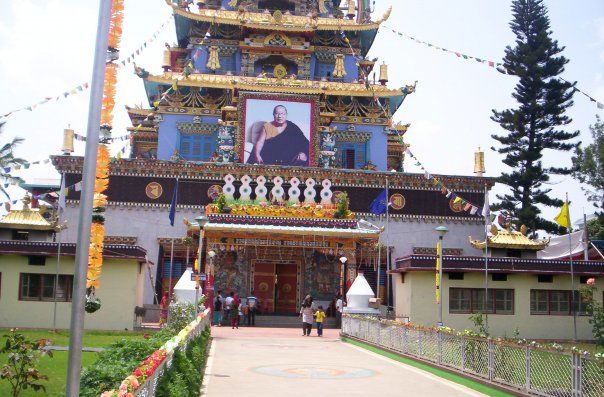 Bylakuppe is where you can see Tibetan settlements.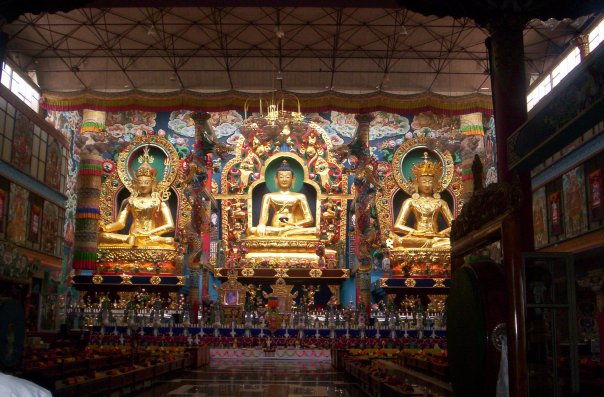 It was simply beautiful to be standing there, alone. This trip was destined to be solo for a reason and the reason was this moment of pure bliss.
As I stood there, who do you think calls me? The friends who missed this trip. They did not even know that I had ventured out all by myself.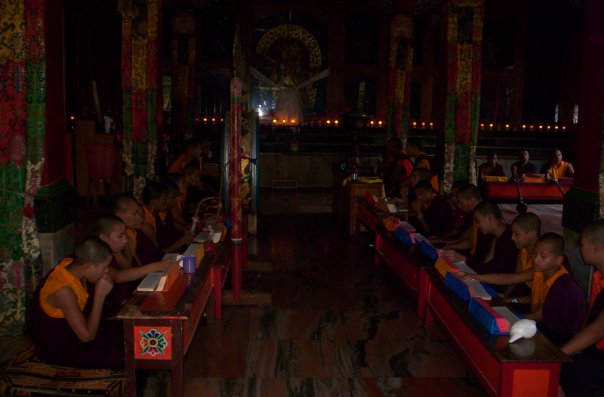 I do not understand much about Buddhism except the noble eight fold path. The chants were soothing and added to the energy of that place.
His Holiness Pema Norbu Rinpoche came here with a few monks and the Monastery has over 5000 monks practicing Buddhist teachings.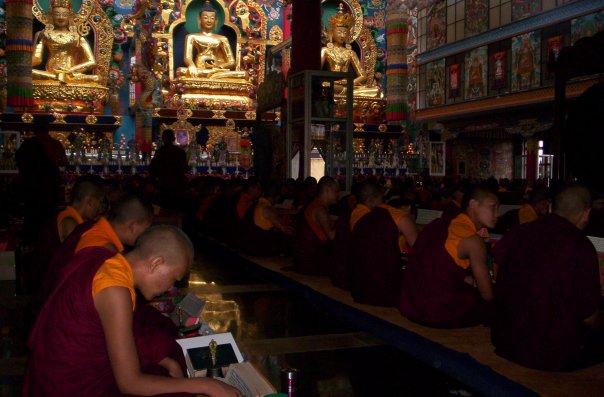 I explored the monastery for some time, picked a memento from the store and headed to find the auto who will take me to the next spot.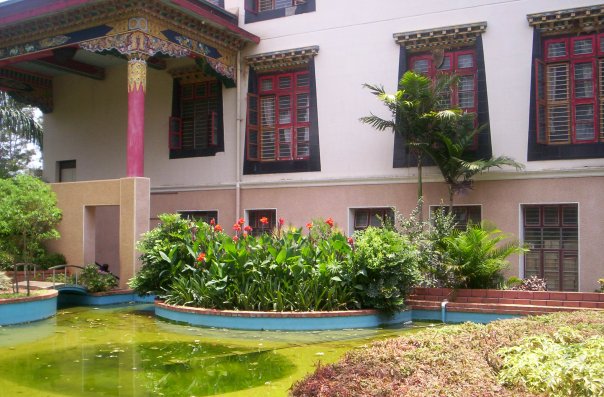 Then I headed towards Nisargadhama.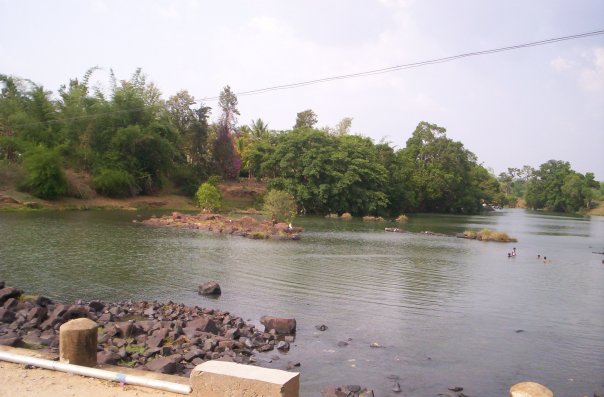 I was tempted to do the elephant ride. However the minute I was up on it, I felt extremely guilty about the way the elephant was treated. I immediately wanted to get down. I coupled my ears that day - never again. This was the only sad part of the trip.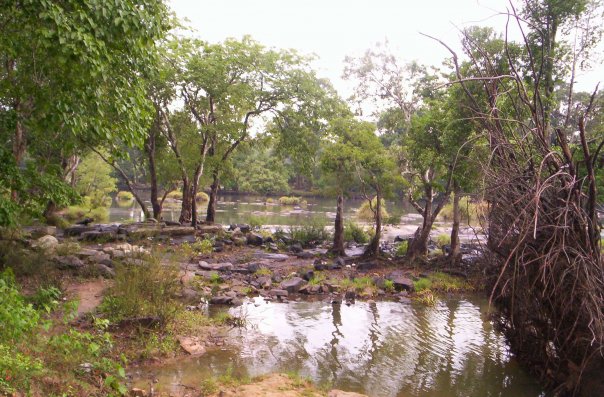 This trip was so satisfying that I forgot all about the sad Mysore experience. Everything happens for a reason.
My new hashtags #GoSolo #GoSlow just remembering that trip.