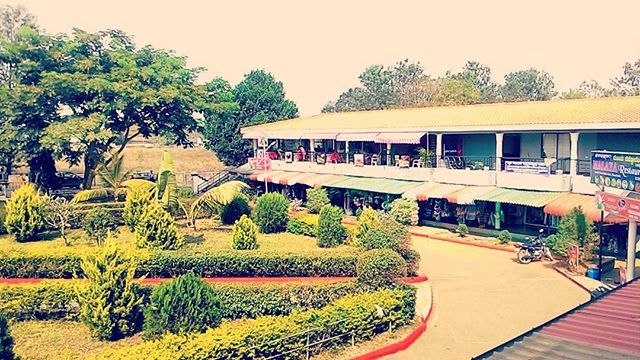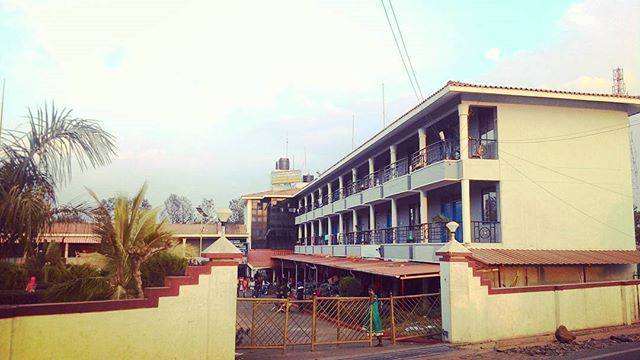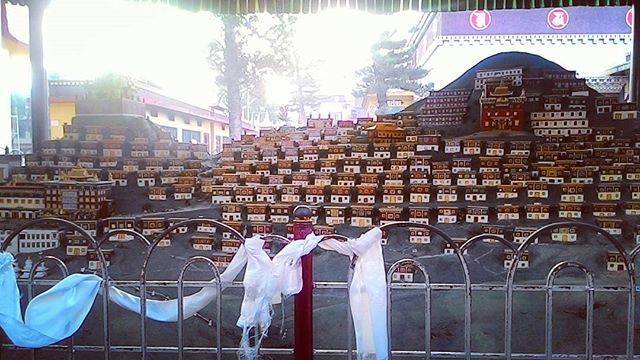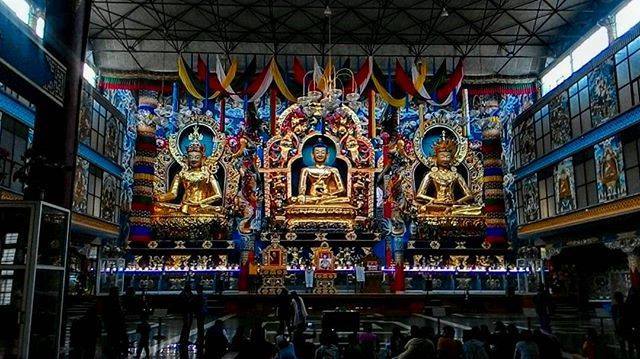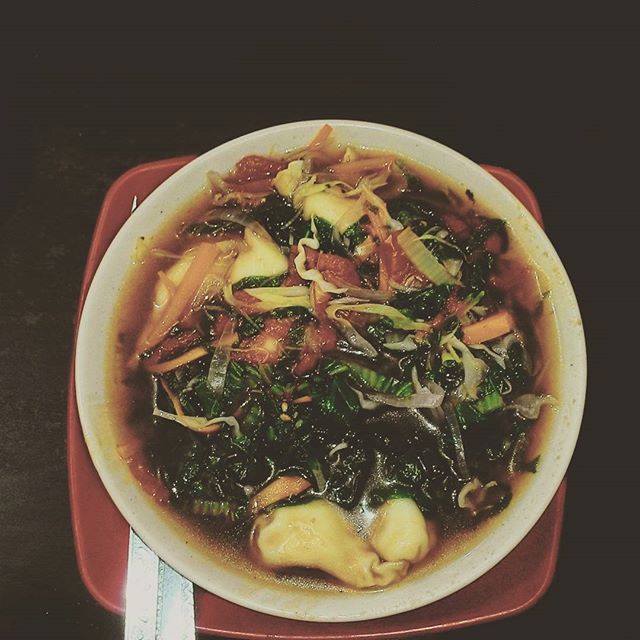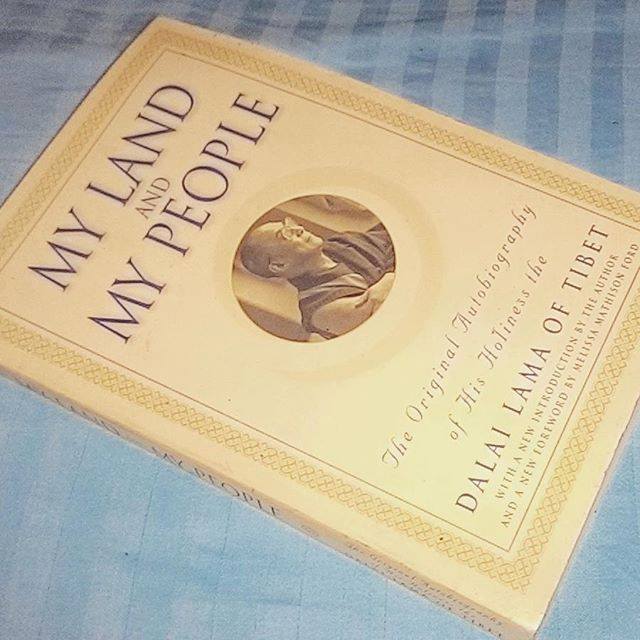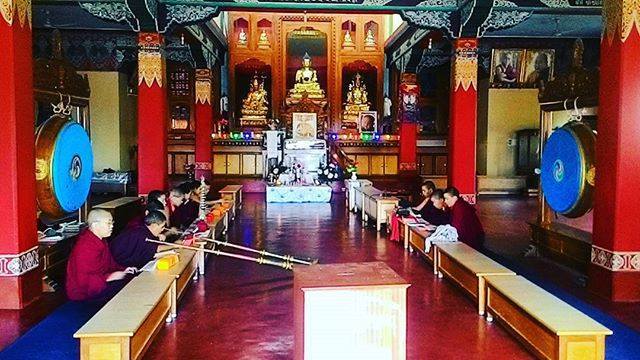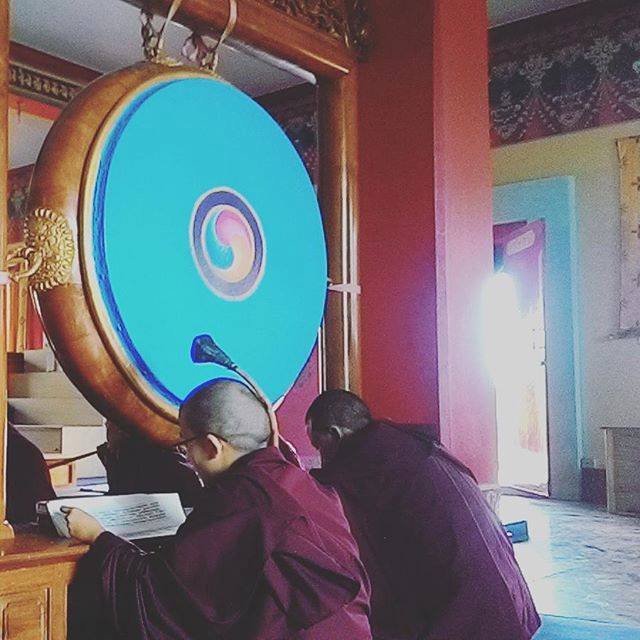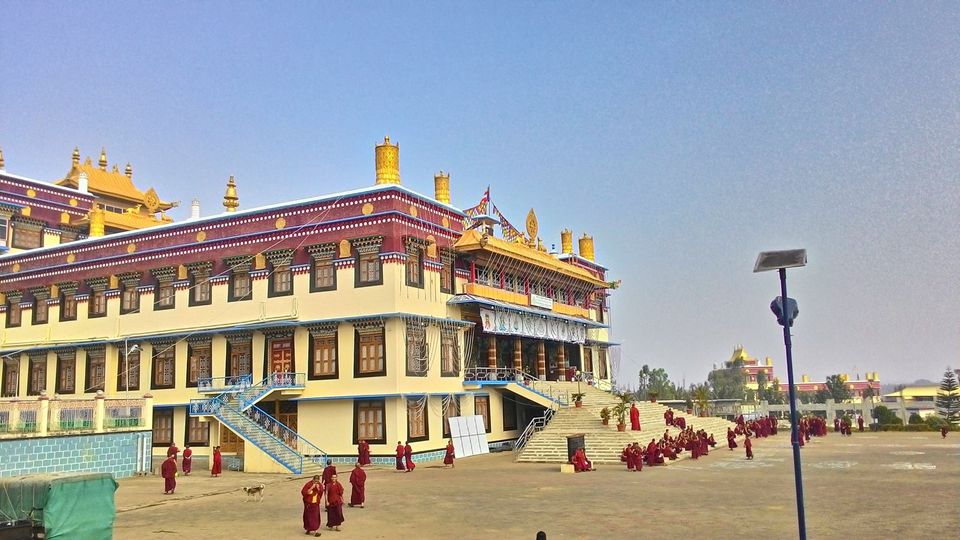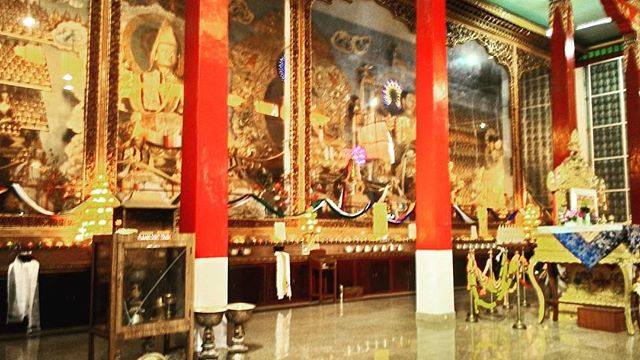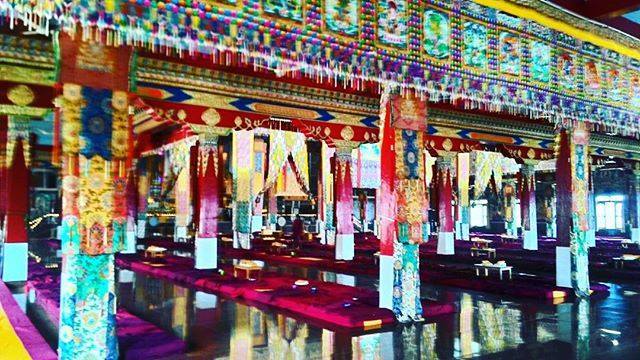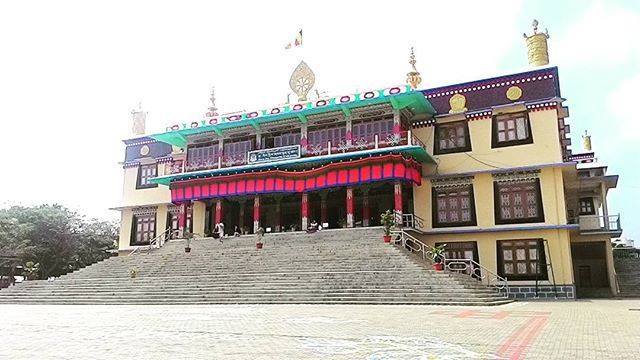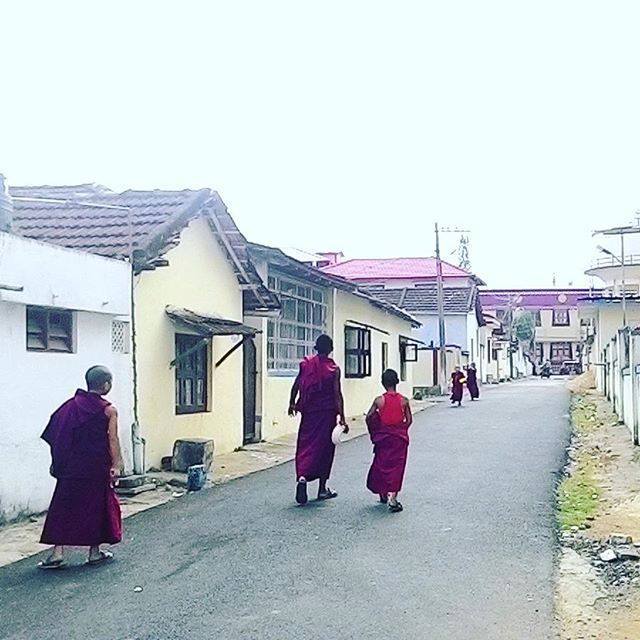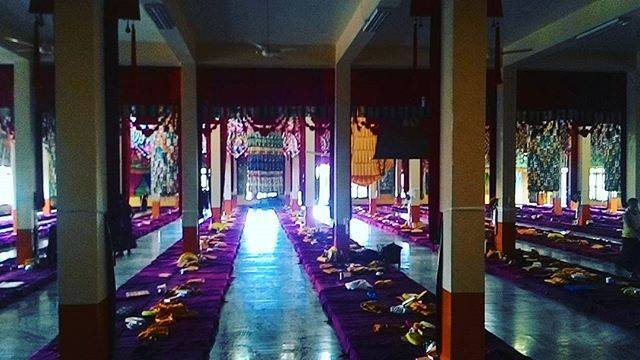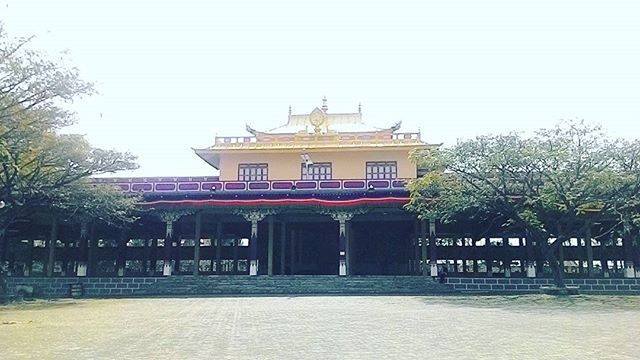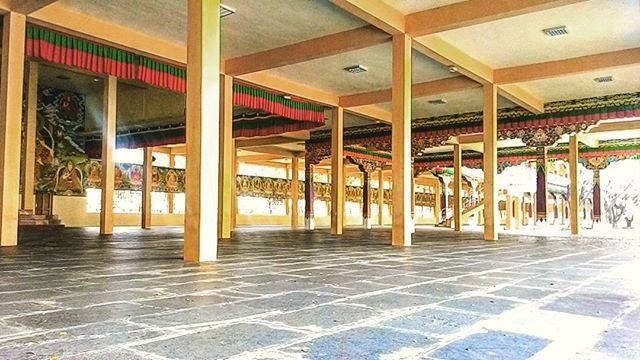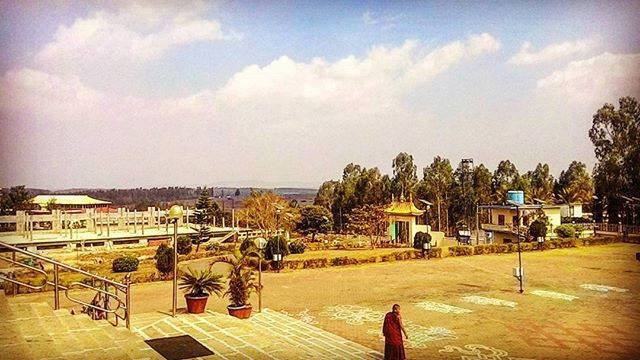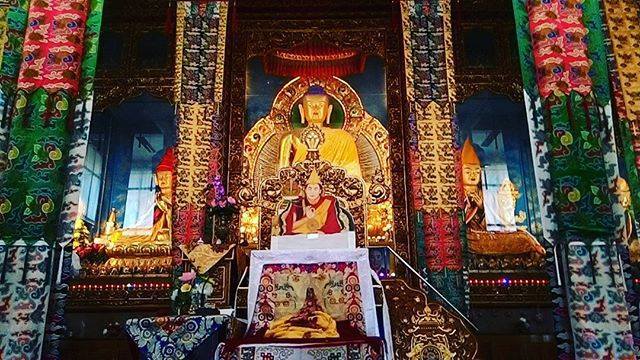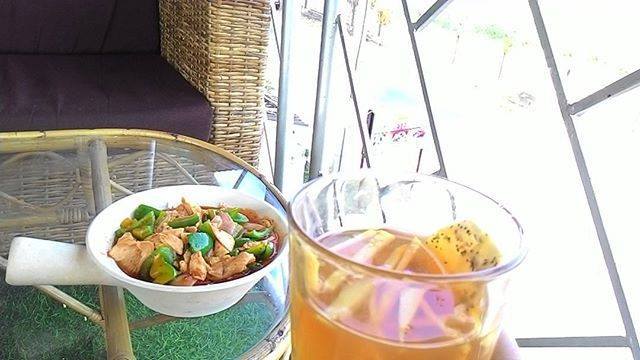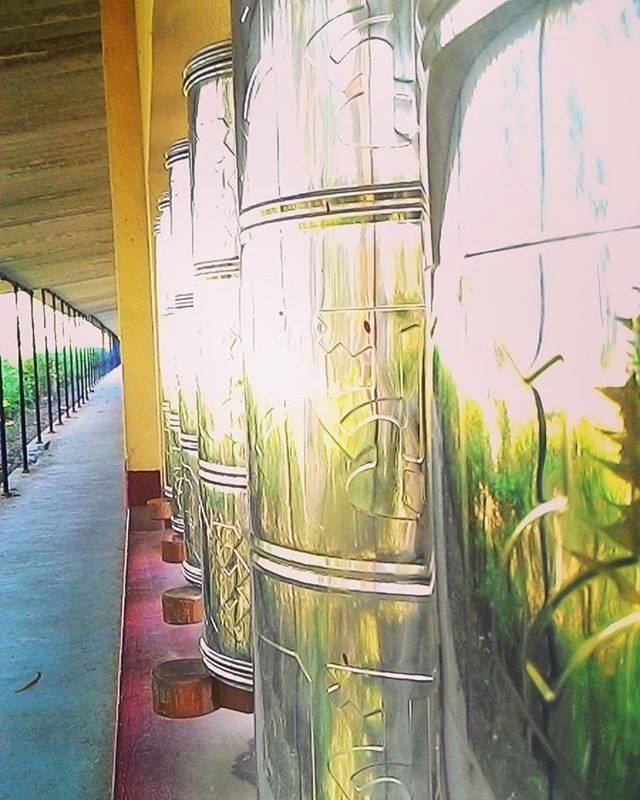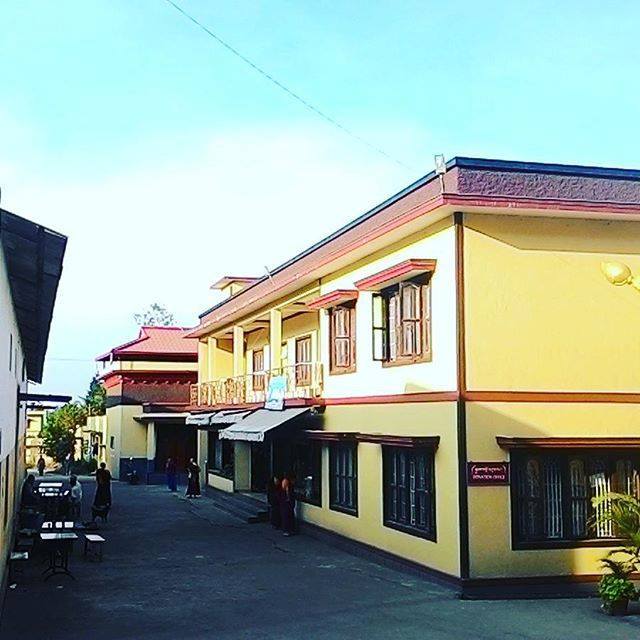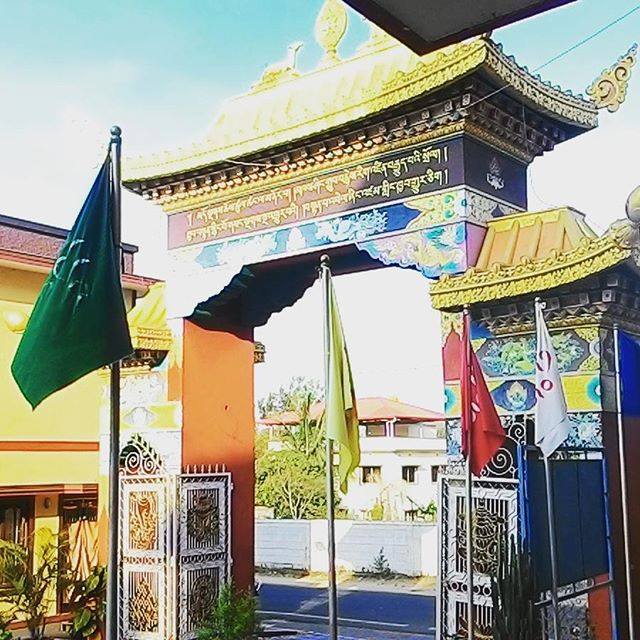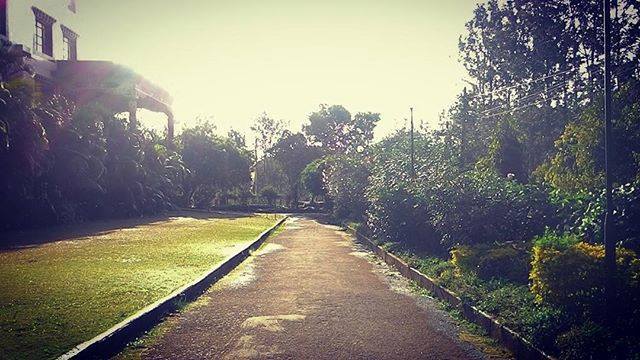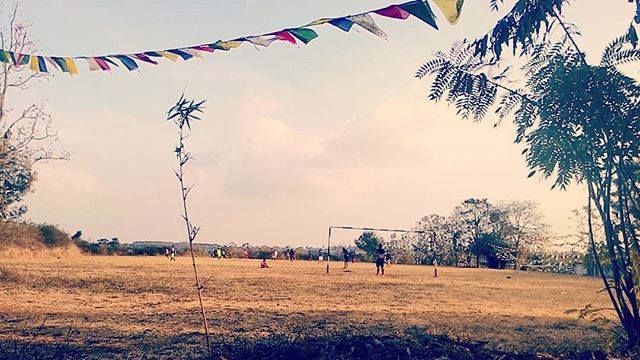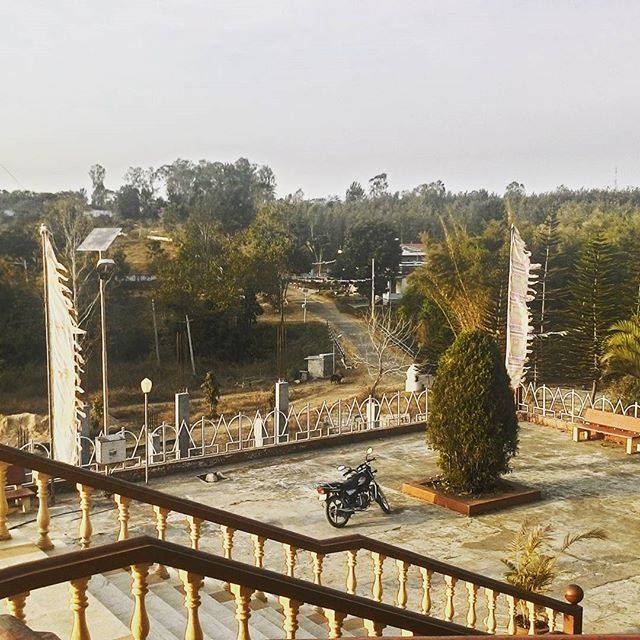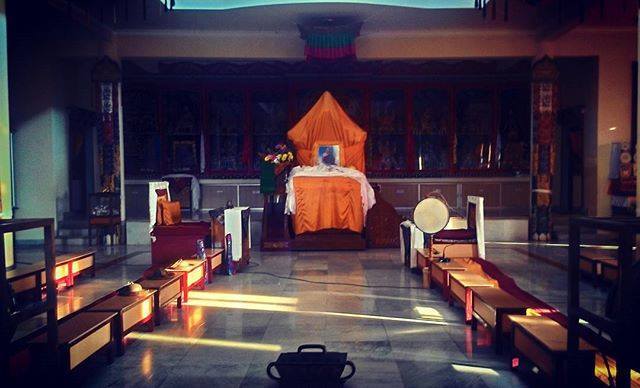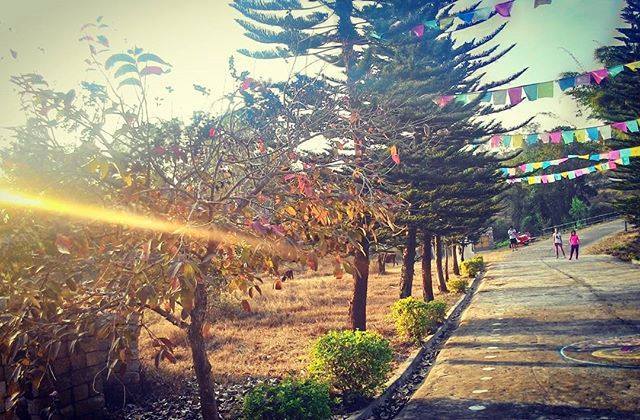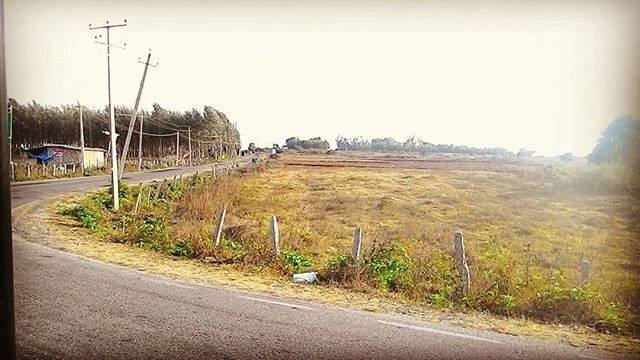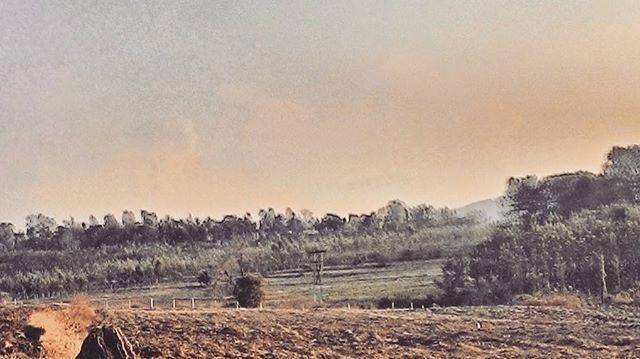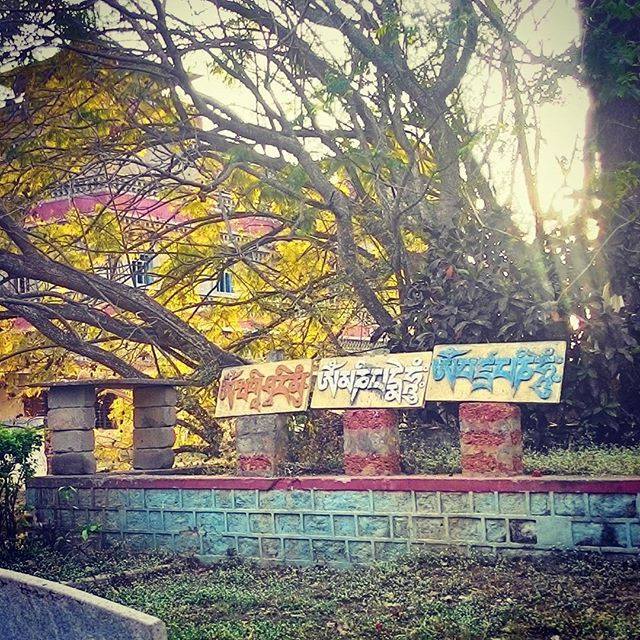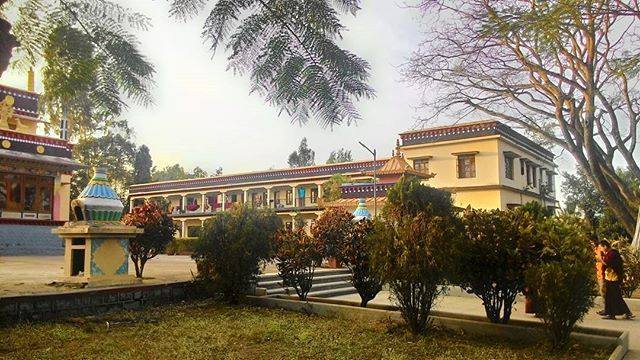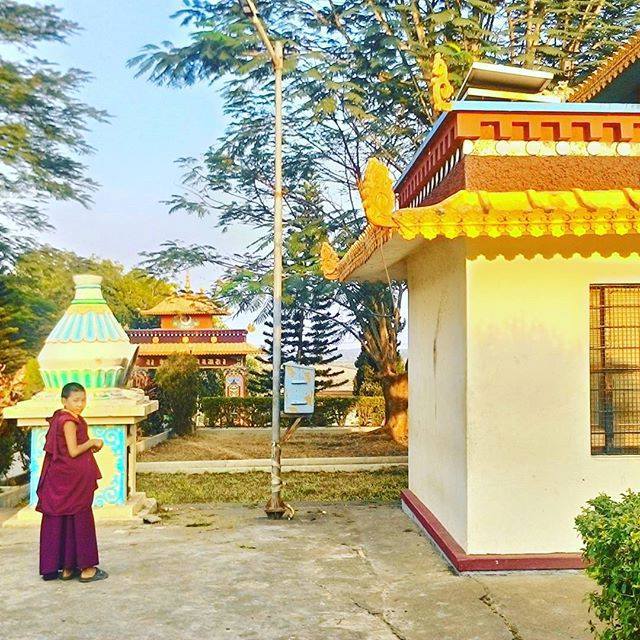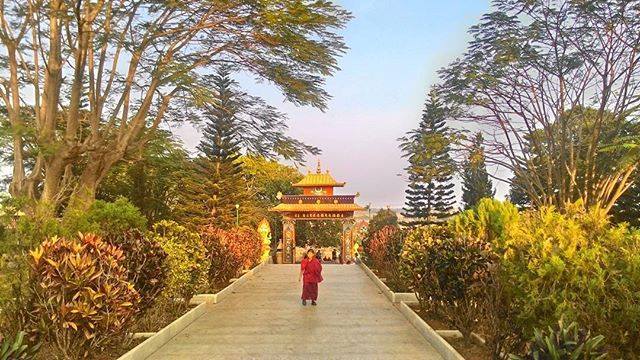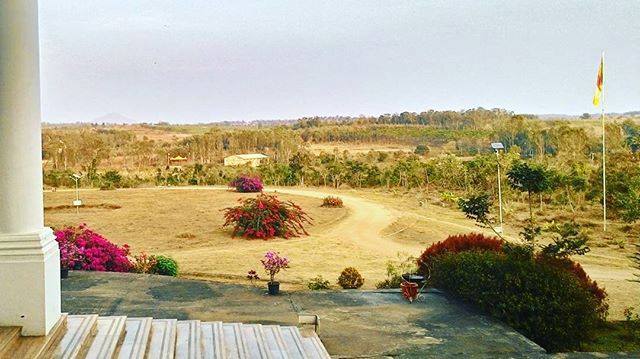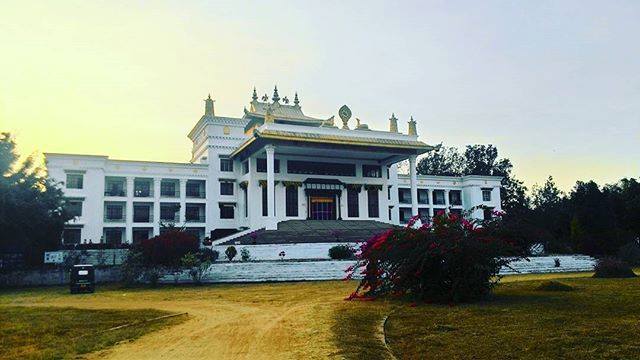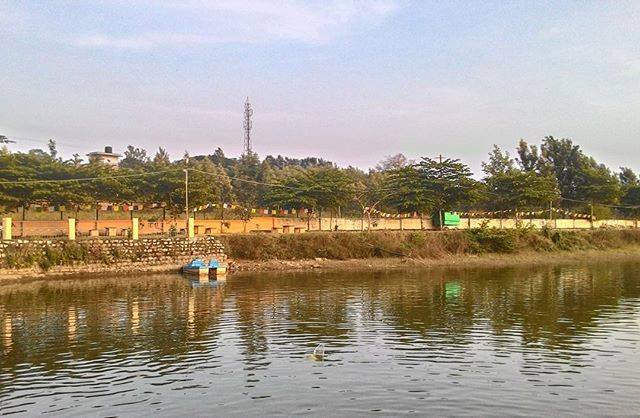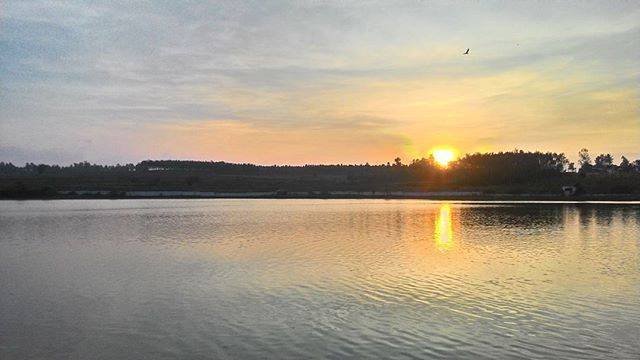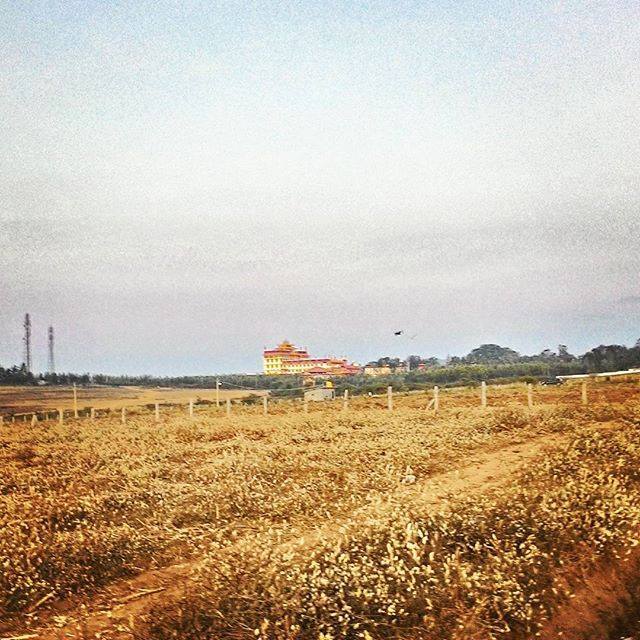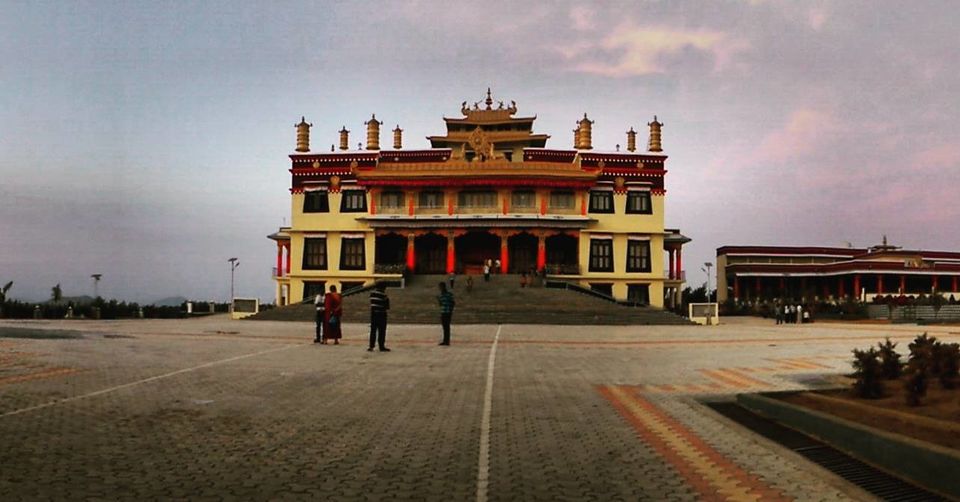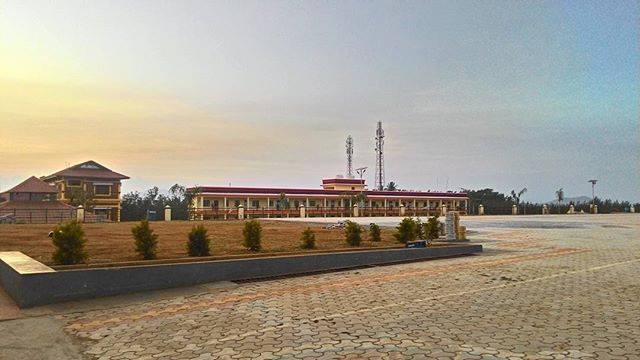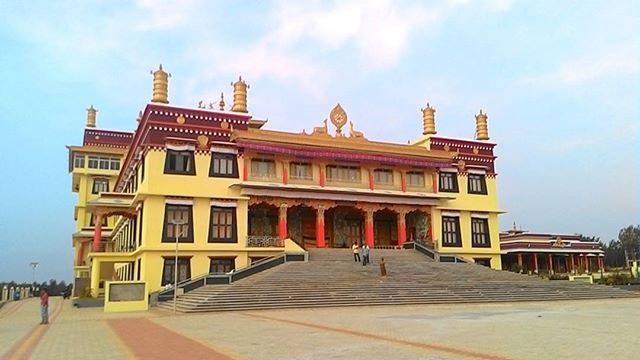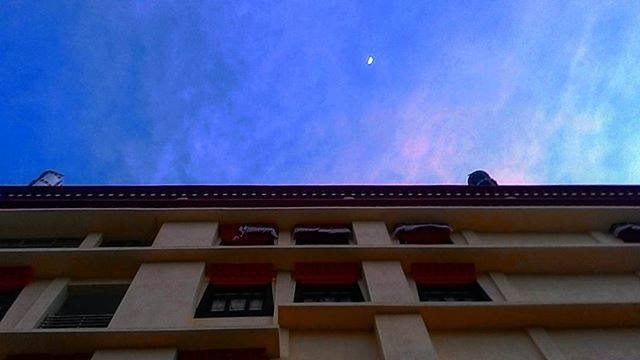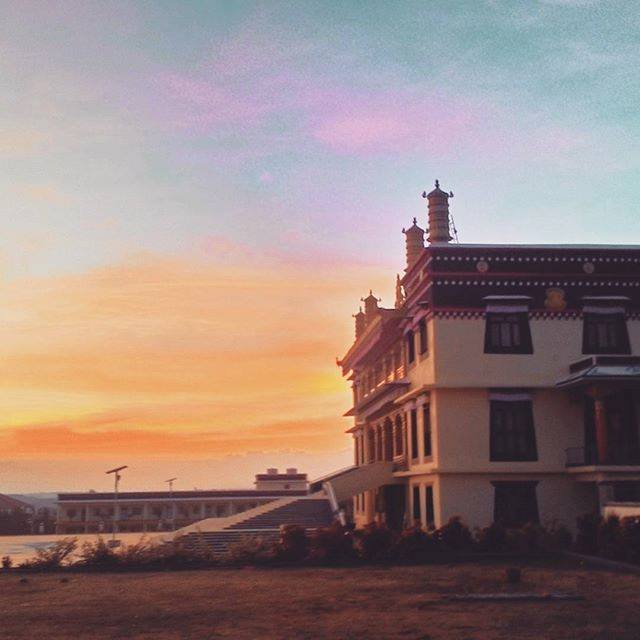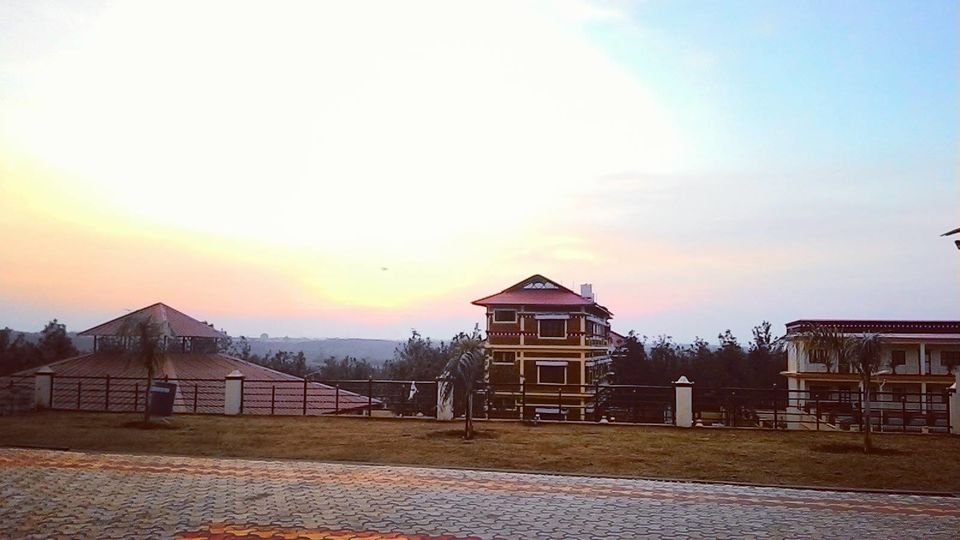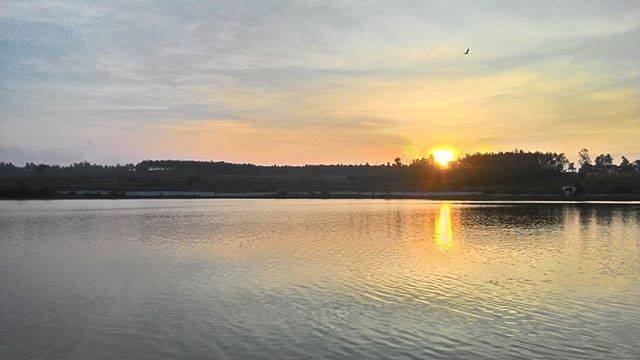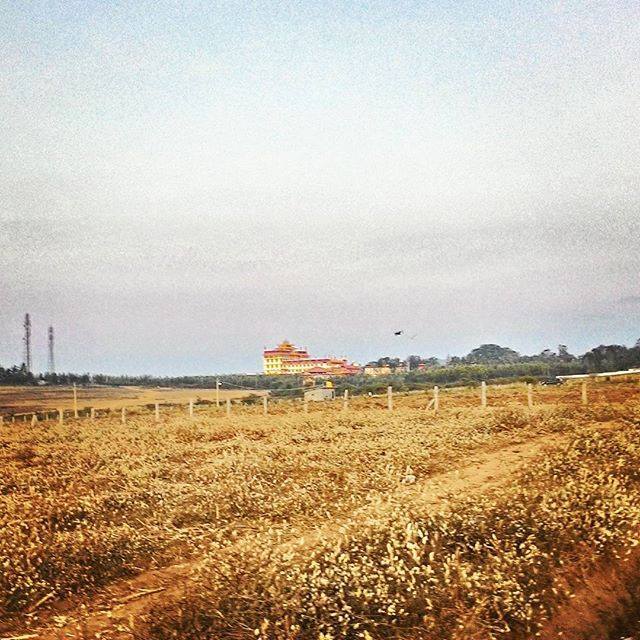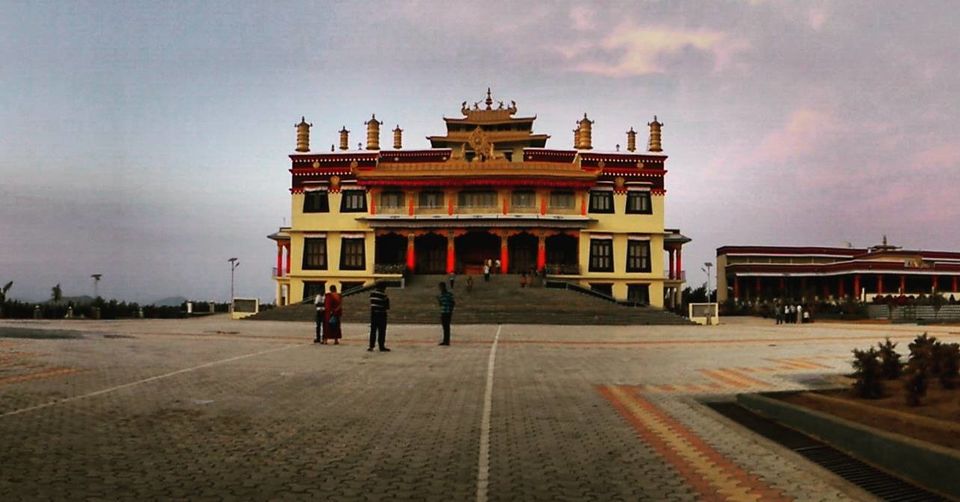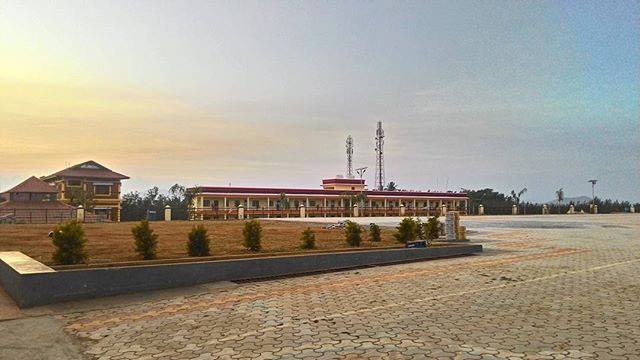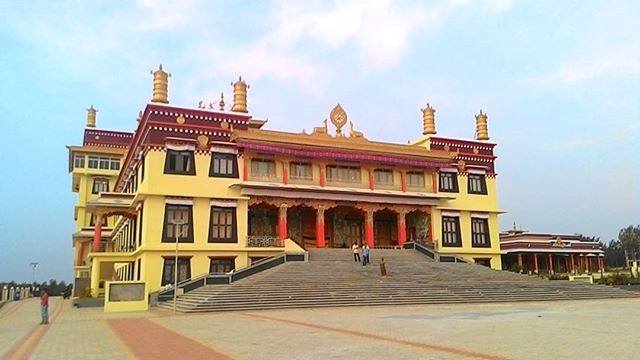 When I told people I was going to Bylakuppe, a lot of them told me they had been there. A lot of people have been to Bylakuppe for the Golden Temple, which happens to be a popular tourist spot for people going to Madikeri, Coorg. In fact, on a trip to Coorg with friends, I had been to the Golden Temple as well. As grand and beautiful as the Golden Temple is, you haven't seen Bylakuppe if you have only seen the Golden Temple. Bylakuppe is so much more! It is a collection of twelve villages that host various Tibetan camps - one of the many parts in the country that became home to Tibetan refugees after they had to flee their land. For anyone with a knowledge of Tibet's sad history, an interest in their culture that they have striven to preserve even in foreign lands, and an interest in Buddhism, Bylakuppe has a lot to offer. 
I took a bus from the KSRTC Satellite Bus Stand in Bangalore at 8:30 AM on a Friday (which was a holiday) to arrive at Bylakuppe at 2:00 PM. It is advisable to carry enough cash as most shops at Bylakuppe do not accept card. The buses that start from Bangalore go to the Kushal Nagar bus stand and at the time I write this, the fare to the Golden Temple from the Kushal Nagar bus stand is Rs. 60. I, however, got down a little before Kushal Nagar as I realized that the bus crossed a part closer to Bylakuppe to go to Kushal Nagar. I arrived at the Paljor Dhargey Ling(PDL) Guest House near the Golden Temple where I had made a prior reservation. The room tariff was Rs. 500 per night, and the room was basic but clean. Being extremely tired from the bus ride, I grabbed a bite at the Buddha Cafe which is in the same complex as PDL, and then took a short nap. On waking up, I went to the Golden Temple, spent some time there, and then wandered around the streets for some time to find a nice place to eat. I had the best Chicken Mokthuk at a small cafe, and then spent some time at the market near the Golden Temple before hitting the sack.
The next morning, I woke up to a misty, sleepy little town. I stepped out for a walk and came across a nunnery on the Camp 4 Main Road where some nuns were involved in a renovation of sorts. One of them asked me why I was there, and I asked if I could visit the temple. They showed me the temple and went back to work. At the temple, the morning prayers were about to start. I sat behind the nuns on the floor to watch the Puja. One of the senior nuns got up, walked up to me and handed me a cushion to sit on with a smile. I quietly recorded the chants, and it is available here for you to hear. After stepping out of the nunnery, I walked for some more time, had tea at a small shop, and then took an auto-rickshaw to go to the Sera Monasteries.
The Sera Monasteries are twin monasteries - Sera Jey and Sera Mey located close to each other. At Sera, I had a full breakfast of Poori-Bhaji and Omelette and paid a bill of Rs. 30 for it. :) I met a local guy at a milk parlour who told me that the Puja at Sera Mey was about to start. He pointed me in the direction of Sera Mey, and as I walked, a number of monks emerged on the lanes with bowls and mugs in their hands - all headed in one direction. I followed them, and arrived at the Sera Mey temple. From where I was standing, I had a view of the temple and its grounds from a height. It was a majestic and humbling experience - close to 300-400 monks of all ages assembled in the temple grounds. The sight almost resembled a school ground before the morning assembly. I spotted who I thought was the head monk, and had a conversation with him. He was extremely warm and welcoming and told me that I could go look at the temple. After I went in, he walked in again with another monk and instructed him to show me around! The monk who was assigned as my guide was all of 25 and was recently conferred the responsibilities of the temple warden, a fact he told me himself with shy pride. He also told me that it was the fourth day of an 8-day festival where they prayed to the future Buddhas, and that meant that there were elaborate Pujas in the temple four times a day. I received permission to be part of the Puja, and was shown a place to sit. Here, I was joined by another solo traveler who was an Australian of Thai origin. He had been visiting India every year for the past four years and Bylakuppe was one of his favourite places. He was staying at a monk's house very close to Sera Mey. Benny or Bennett, as this man was called, was the same age as me and had worked in the same industry as me for the same amount of time. Naturally, we had a lot in common. We ended up having a long conversation on a variety of topics and became good friends. During the Puja, he explained a lot of rituals that he had learnt about from his friend who was a monk at this monastery. One of the strongest memories I carried with me from Sera Mey was that of the younger monks running in for the Puja, shoving and teasing each other and falling asleep during the Puja. After the Puja ended, all the monks awaited lunch and butter tea with their bowls and mugs. Benny had his utensils too since he had been participating in these Puja sessions since the day they started. As I observed all of this, the temple warden that I had met earlier ran up to me and placed a bowl before me. I had a nice meal of vegetable rice and then left for Sera Jey.
At Sera Jey, the temple was being cleaned after the Puja and lunch. I was about to leave after looking at the statues at the altar, when an elderly monk asked me to go inside the room adjunct to the altar area. I went in to find a few other statues, some other travelers, perhaps from Japan, and a prayer box. The custom is to get inside the prayer box, which is a fireplace like box with curtains, pray and come out. I decided to participate in the custom as it looked like a lot of fun. On stepping out from the temple, another monk from this temple approached me and asked me where I was coming from, etc. He then engaged me in a very insightful discussion on religion and science, and how he believed that the two do not need to be at odds with each other. After talking to him, I walked upto another structure in the temple premises which looked like an event hall with lots of pillars and was empty, and sat there for some time soaking in everything that I was fortunate to witness. 
After this, I went back to my room to freshen up and then stepped out again in search of Zhamla Cafe, a cafe I had read about but couldn't locate. Finally, I decided to go to the Rigo Restaurant which matched all the descriptions of Zhamla Cafe. I tried confirming that it was the same place in a new Avatar with the server who served me, but he was new to the place himself. After a heavenly meal of chicken on a bed of rice in garlic sauce and ginger honey lemon tea, I walked into the Golden Temple again - this time in search of the famous prayer wheels. It is believed that these wheels, which have mantras written on them, when spun clockwise, are equivalent to chanting the mantras. I asked about the prayer wheels and as I finished rotating all of them, I found myself in the heart of the Namdroling monastery. I walked across residential spaces to arrive at a book store. It was on the first floor of a building and when I went there, I was told that it was closed. As I climbed down and started to walk away, the monk who had told me it was closed, asked me to come back as the monk who ran the store had come back. I spent some time at the book store, although there were very limited number of books in English. Satisfied with having seen the Namdroling monastery, I decided to see the other monasteries.
I took an autorickshaw to go to the Sakya Monastery where I was contemplating staying when I was planning the trip. Sakya was some distance away - it was Rs 60 by the rickshaw in Camp 1. The rickshaw driver was a friendly Kushal Nagar resident. On reaching Sakya, I made a deal with him to show me around the other monasteries as well. The campus of the monastery was calm and green. I went clockwise around the temple and saw some monks playing football at a field behind the temple. However, the main door of the temple was locked. A monk passed me by and I asked him if the temple was closed. He said, no, and called another young monk who had the keys to the temple and a playful little dog. He opened the temple for me to see - an overwhelming gesture that I did not expect. After visiting the temple, I said bye to the dog, and was about to bend in a respectful namaste to the young monk when he turned to his friend and said, "Yo man! Give me hi-five!". From Sakya, the rickshaw driver took me through beautiful roads to the TDL area where I visited two other monasteries, where also the temples were opened for me to see. The simplicity and warmth of the monks I met is something that will always stay with me. 
As I left TDL, the sun was about to set, and the town was transformed to golden frames of prayer wheels, expansive fields and colourful prayer flags. We were passing the Bylakuppe Lake, and the rickshaw driver asked me if I wanted to see it. I went to the lake where some monks were feeding fish. The sun was slowly setting in the distance and there were some people taking evening walks, and some just sat on benches, soaking in the dusk. I fed some fish myself, and then headed to Tashi Lhunpo. Tashi Lhunpo has been recently inaugurated in December of 2015 when His Holiness The Dalai Lama was in Bylakuppe. It is an imposing and beautiful structure, and had a few other visitors as well. The temple, however, was closed. I asked the head monk there the Puja timings for next morning; it was at 6:00 AM - much before I had to take my bus back - and I thought I'd try to attend it. (Spoiler alert: I didn't). 
After Tashi Lhunpo, I came back to the Golden Temple area, spent some time at the market, and then went back to my room with the intention to retire for the day. I had received an email from Benny, and I was typing out a reply with everything I had done that day, when I received another email from him with a picture of Sera Mey at night. It looked magnificent with beautiful lights, and I learnt from Benny that the evening Puja was in progress, so I decided to go see it because I would have hated knowing that I had the chance to witness that beauty and I didn't. It was 8:30 PM, and when I got into the rickshaw and headed in the direction of Sera, I realized that it might not have been the best decision to go. Not being used to life in a small town, I had not anticipated the lack of street lights and the absence of any other soul on the roads which are only lined by fields on both ends. I struck a conversation with the rickshaw driver, and on reaching the monastery, he offered to wait for me and drop me back. I was just in time for the Puja's end, and I saw the lights and managed to get pictures of them, and also managed to go to the higher floor of the temple from where there was a nice view of the prayer hall below. After this, I said goodbye to Benny, and returned to the guest house.
The next morning, I had breakfast near the guest house and took a rickshaw to the Kushal Nagar bus stand from where I took my pre-booked window seat in the bus to Bangalore and said goodbye to the magical place with a promise to be back.
Cheap, functional and clean accommodation at Rs. 500 per night