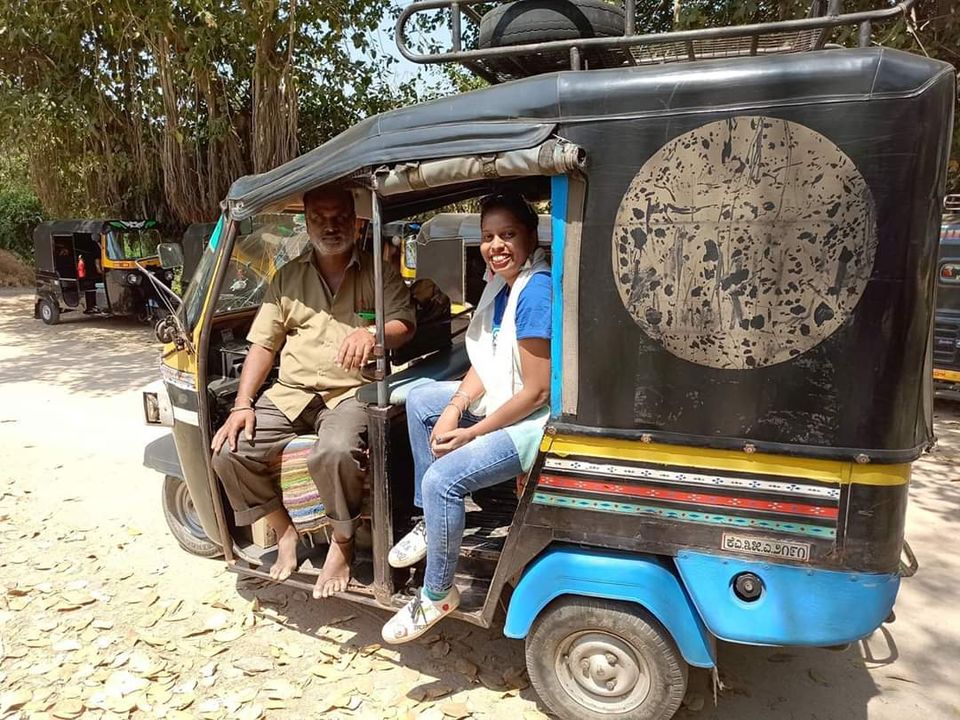 Rajasa of Hampi
The humpy backpack trip had started planning.  As always looking for local contact.  And got the number of the Rajasa.  As the name implies, the king goes away.  I always get such people.  Some people say it's his job.  But to show this humanity to a new person rather than money is less than it is today.  (And she's a girl like me)
If there were no rajas, this trip would not have been what I wanted.  But that was destiny.  Yesterday, but he was talking to us for a long time.  The important thing is that when we arrived this morning, the telephone came.  "Madam you all arrived well".  And I was truly blessed.  So many people have met today.  But the only prince who cares about this is the same .. as the name implies.  What is the opposite of grace?
And a huge thank you to my traveller friend Kaustubh Sawant for bringing this royal gift.
#hampi #hampiness #travelfriend #travelpeople