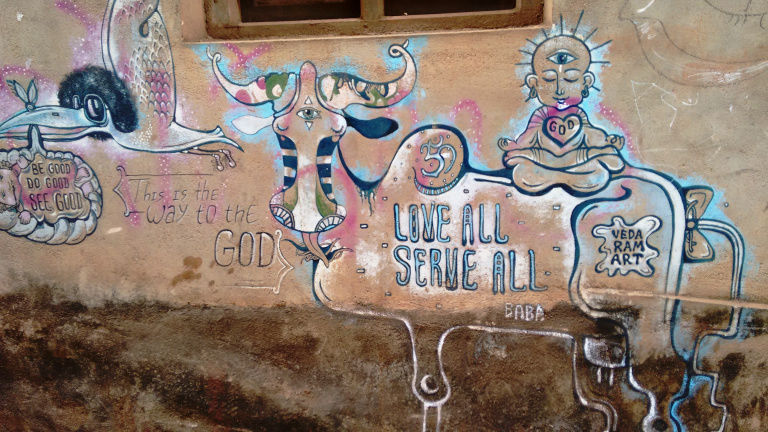 Bangalore To Gokarna
I boarded a late-night sleeper bus to Gokarna from Bangalore.
Sitting gladly on my single sleeper, in my presumed personal compartment, I felt the world was mine behind the curtains. That was until one of the passengers passed by and mistakenly pulled the curtains with him. It was a feeling of sudden exposure that made me sit up and draw the curtains again, not knowing that I would have to do that throughout the entire night. So,
Never ever choose Seabird Tourists, the buses are BAD!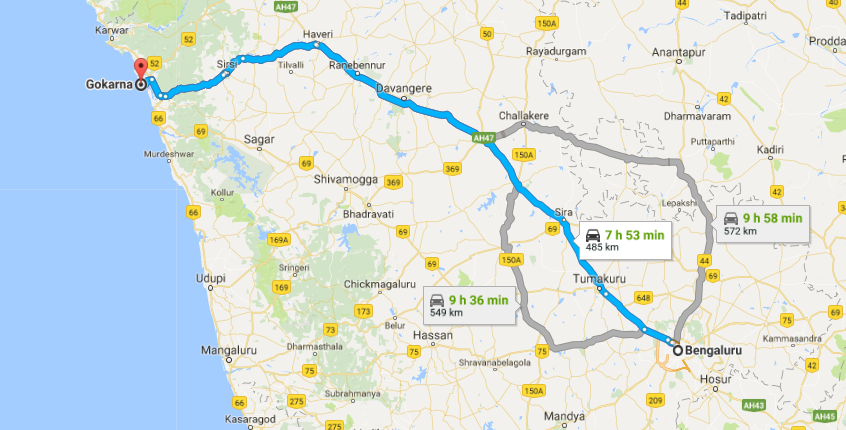 The bus driver stopped the bus at some deserted place, late in the night for the passengers to relieve themselves. There was no clue of washrooms until I found some people move towards two tiny concrete blocks. Filth and stench haunted the toilets like ghosts. No door handles or locks! We asked our fellow females to hold the door for us and they obliged. The other gender took to bushes instead; no wonder there was too much greenery around.
When I woke up next, it was morning but something was strange. We were crossing lush green hills, through snake roads, but hey! Wasn't I heading to a beach?!
The Western Ghats tricked me out of sleep.
Gokarna Within
A village welcomed me in broad daylight, along with a group of auto-walas, eager to take an outsider for a costly ride. Kudle beach was two kilometers away. I was supposed to meet my friend at the bus stand. As soon as we met we instinctively decided to walk all the way to the beach.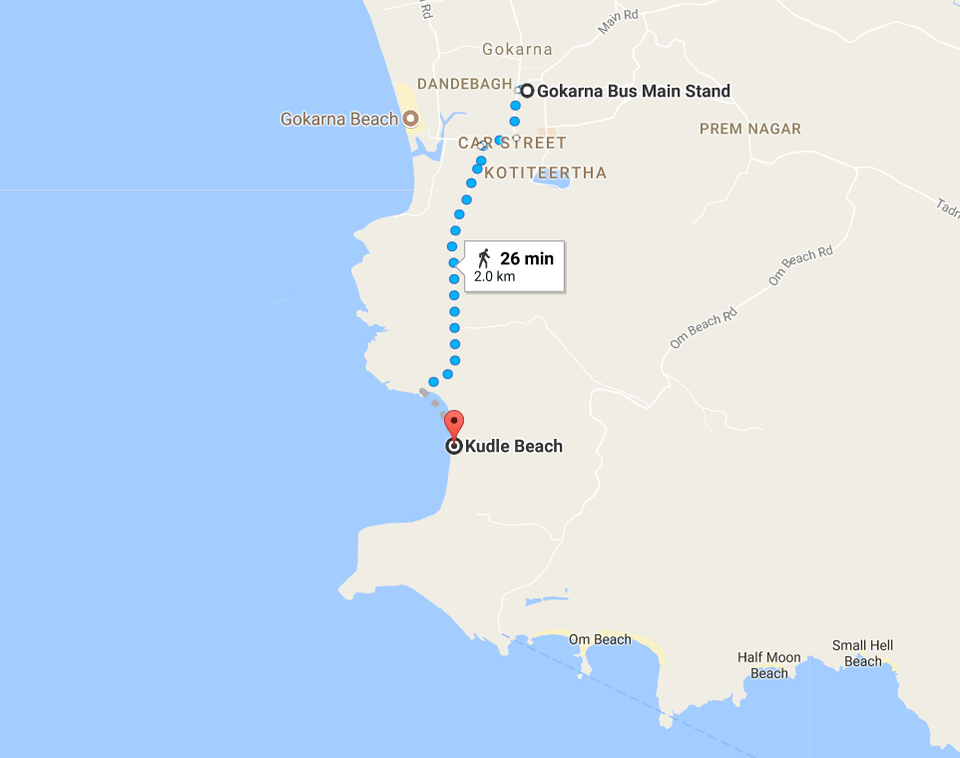 Gokarna, is surprisingly a place of contrasts. It is a small temple town as well as a peaceful holiday destination. It gave me vivid thoughts when I searched on the internet and found that Gokarna means "Cow's Ear" and Lord Shiva is said to have emerged from the ear of a cow. The famous 'Om Beach' in Gokarna, which is in shape of 'Om' - the spiritual sign, adds a mystic touch to the place.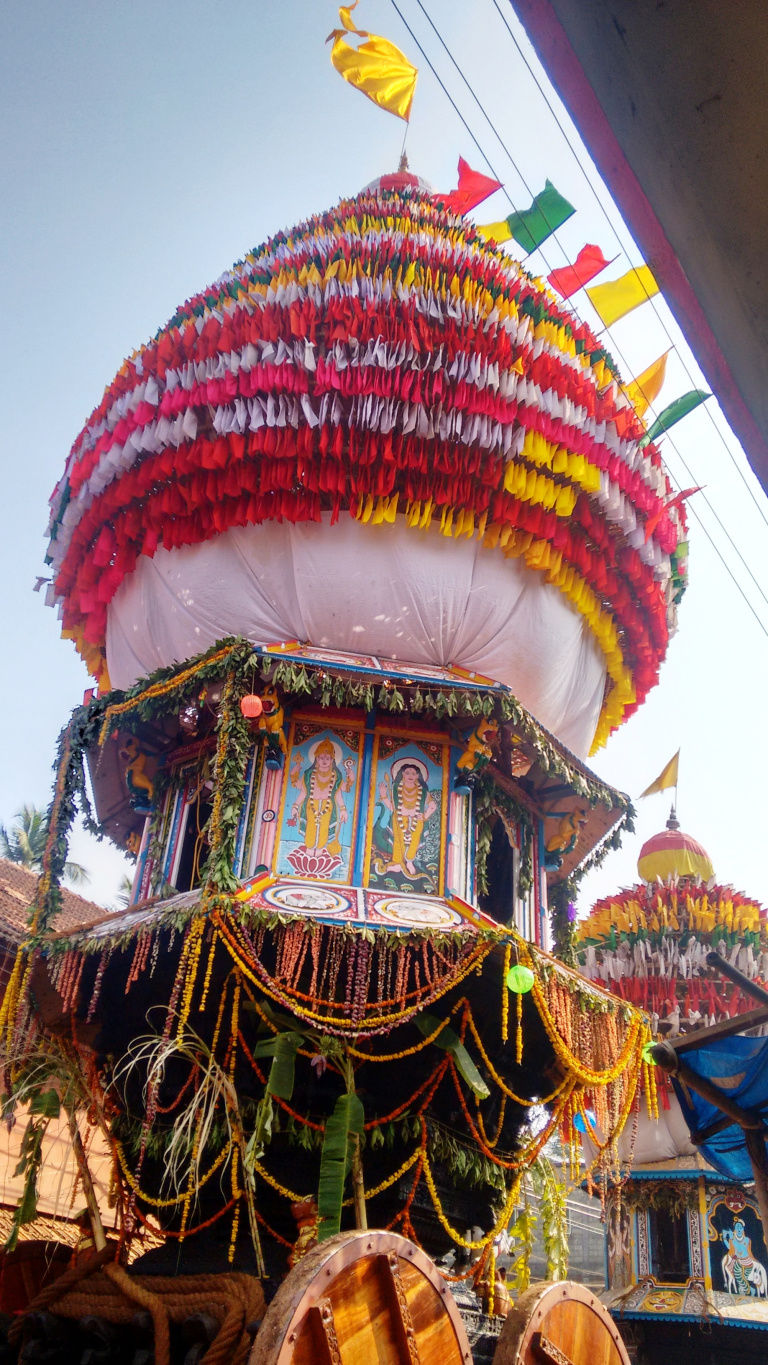 Through the narrow streets and bazaars, that was set up with small shops selling items right from bangles to bandannas, the place was trying hard to attract the foreigners who came from all over the world to experience India. Some eyes were stuck at the ethnic wear while others checked out the pure leather bags that stood out well but pitifully as their smell caught my nostrils.
We took a turn from one lane leading to another and found a huge chariot, standing tall, ahead of us. It was adorned with flags of red, yellow and white colors, bright marigold flowers, auspicious banana leaves and carried images of Gods and Goddesses on its sides. Though the chariot stood still, it seemed its big round wooden wheels seemed to have traveled quite a bit through the crowded streets and was now resting and overlooking the place.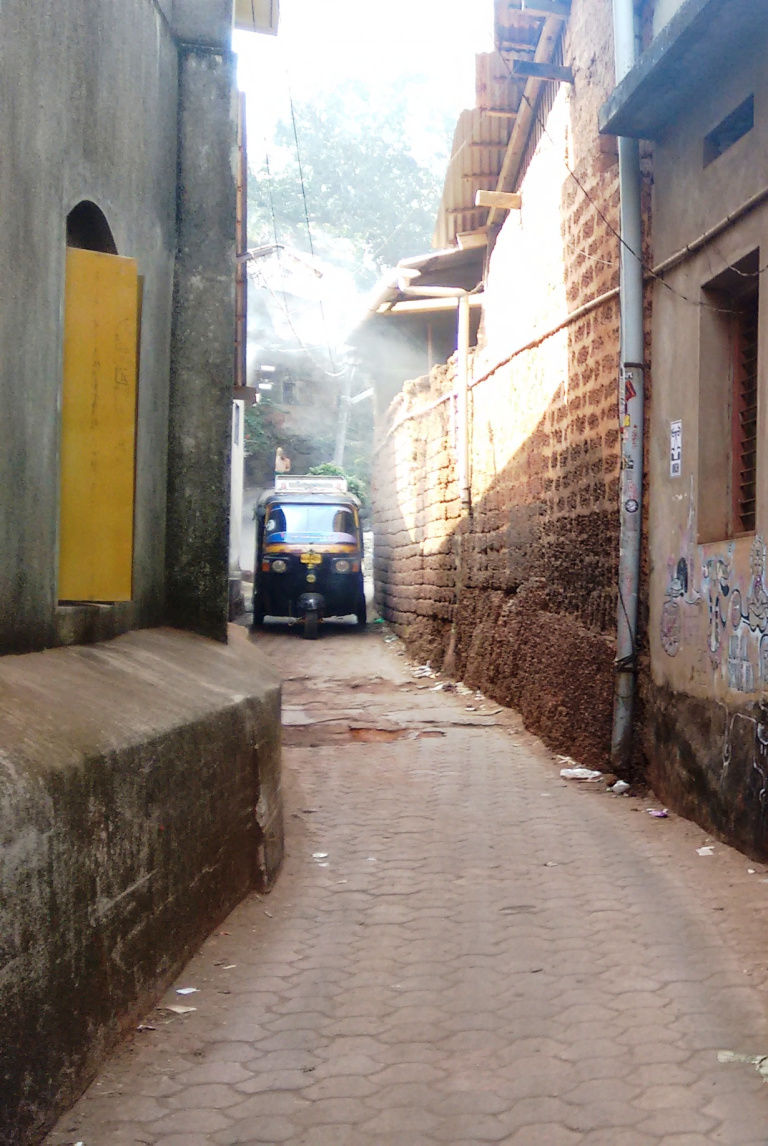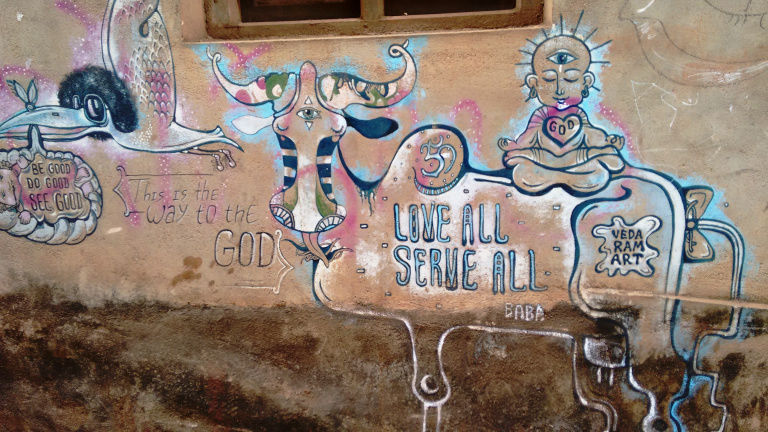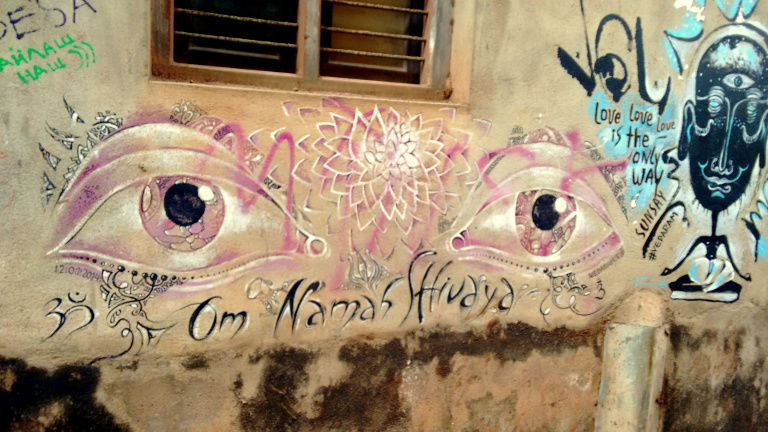 Moving forward, we had to pass via a tiny passage to reach the beach. Some auto-walas braved through the narrow way, by just fitting between the two walls on either side. Once we had to stick ourselves to the walls, fearing that the auto might crush us.
The walls though spoke a different language, alluring the passerby. In that small village, within that narrow lane, on those cracked and chipped walls, we found some cute graffiti probably by a person who had had a blissful experience at the place.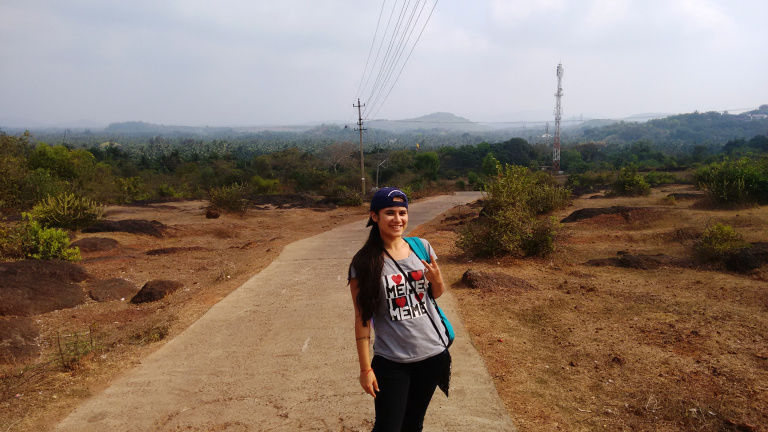 We are almost there, that's what we thought, while climbing up a hilly road and then another and another. It was tiring, but we never gave up our hopes to the passing autowalas. Oh Yeah! Though in between I wished I was a backpack so that somebody would carry me.
Gokarna bus stand to Kudle beach is a 15-minute auto-ride (they will charge between 80-100) and a 30 minute easy walk. Go for the walk if it's not sunny.
Sweat trickled down my forehead, while walking on the road to Kudle. Guys if you like to walk and enjoy a comforting and cool sea breeze, opt for a walk to Kudle beach to get the feel of it--but only in early morning or times nearing sunset.