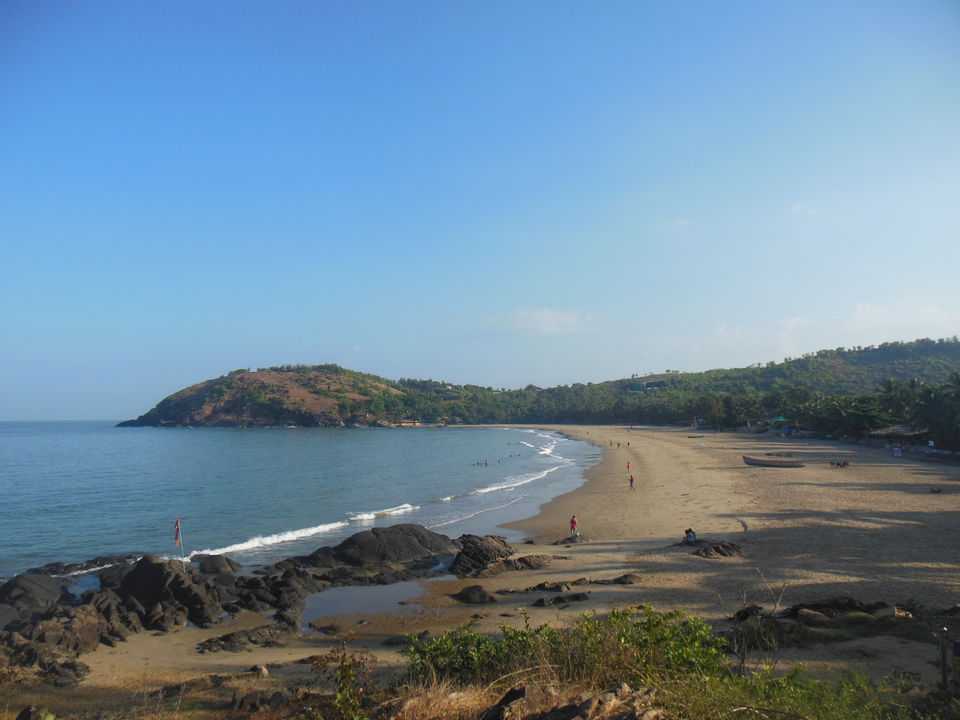 Although the Best Season to Visit Gokarna is Oct-Feb, But we decided to give it a try in Mid March, as place will be less crowded and the weather will not be that hot.
We boarded Matsyagandha Express(12619) from LTT to Murudeshwar. As Train was late by 1Hour, we Reach Murudeshwar at around 5am.
As the Temple was only 2kms from Station, we decided to reach there by foot.
As this train was also running 1 hour late, so we Reached Gokarna by 11:30 am. Reaching Gokarna Station, We decided to head towards Kudle Beach. Auto fare was INR 350, but luckily one private mini bus was standing there, which charges only INR20 to Gokarna Main Market and from here we took Auto to Kudle Beach(INR100).
Hiding behind a hillock, this mesmerising beach is a safe haven for Beach Bums who want to observe and enjoy the vastness in front rather than be a part of a frolicking crowd. Overwhelmed by its peacefulness, we decided to spend whole day here.
Murudeshwar: This shrine is mainly famous for its Big Lord Shiva Statue which is known to be the 2nd longest sculpture of Shiva. Longest being Nathdwara(Rajasthan). The temple has one gripping thing that it is surrounded by Arabian Sea from three sides and the temple premises begins with a twenty storied Gopuram. View from here is Breathtaking and leaves you awestruck.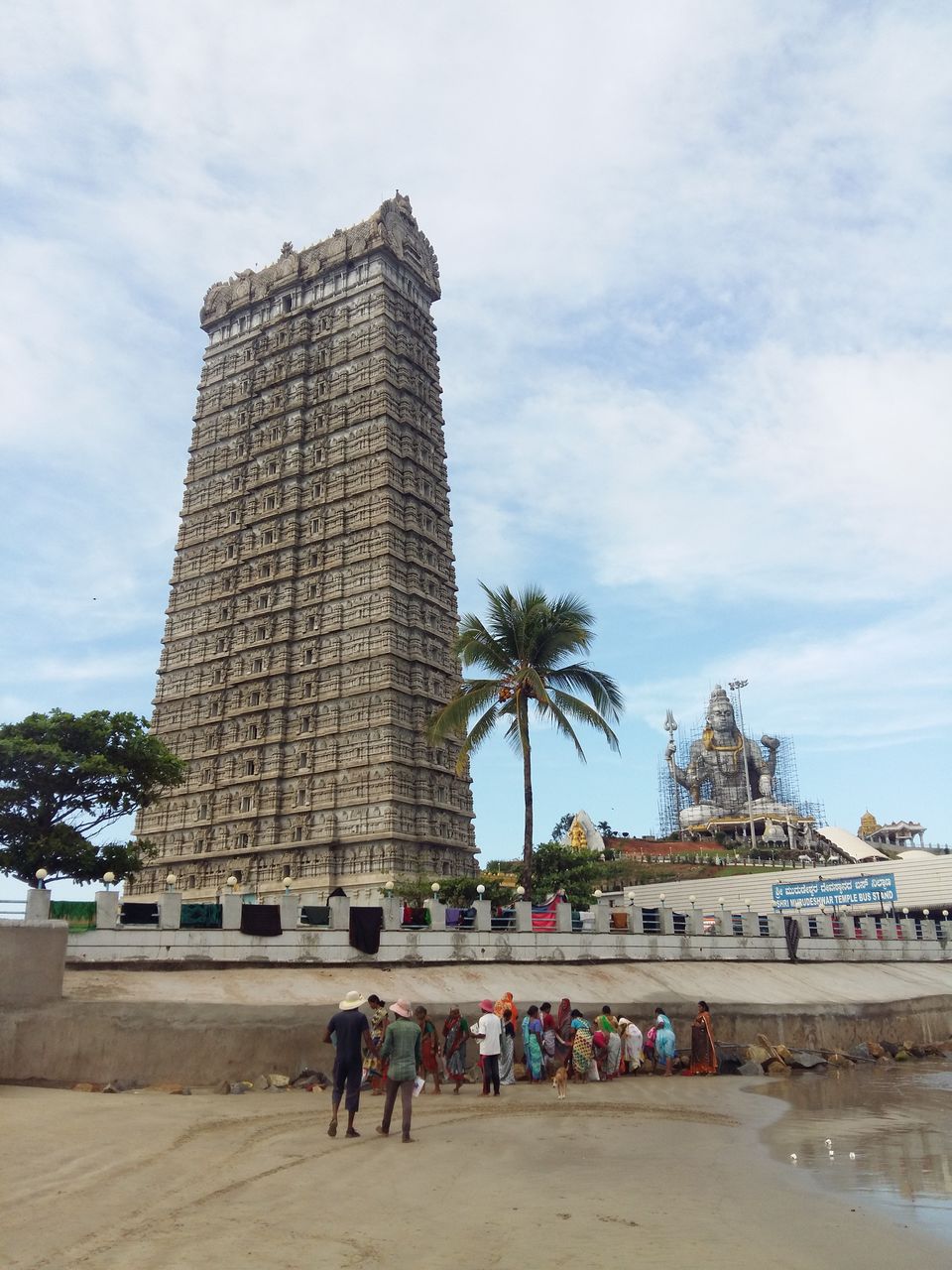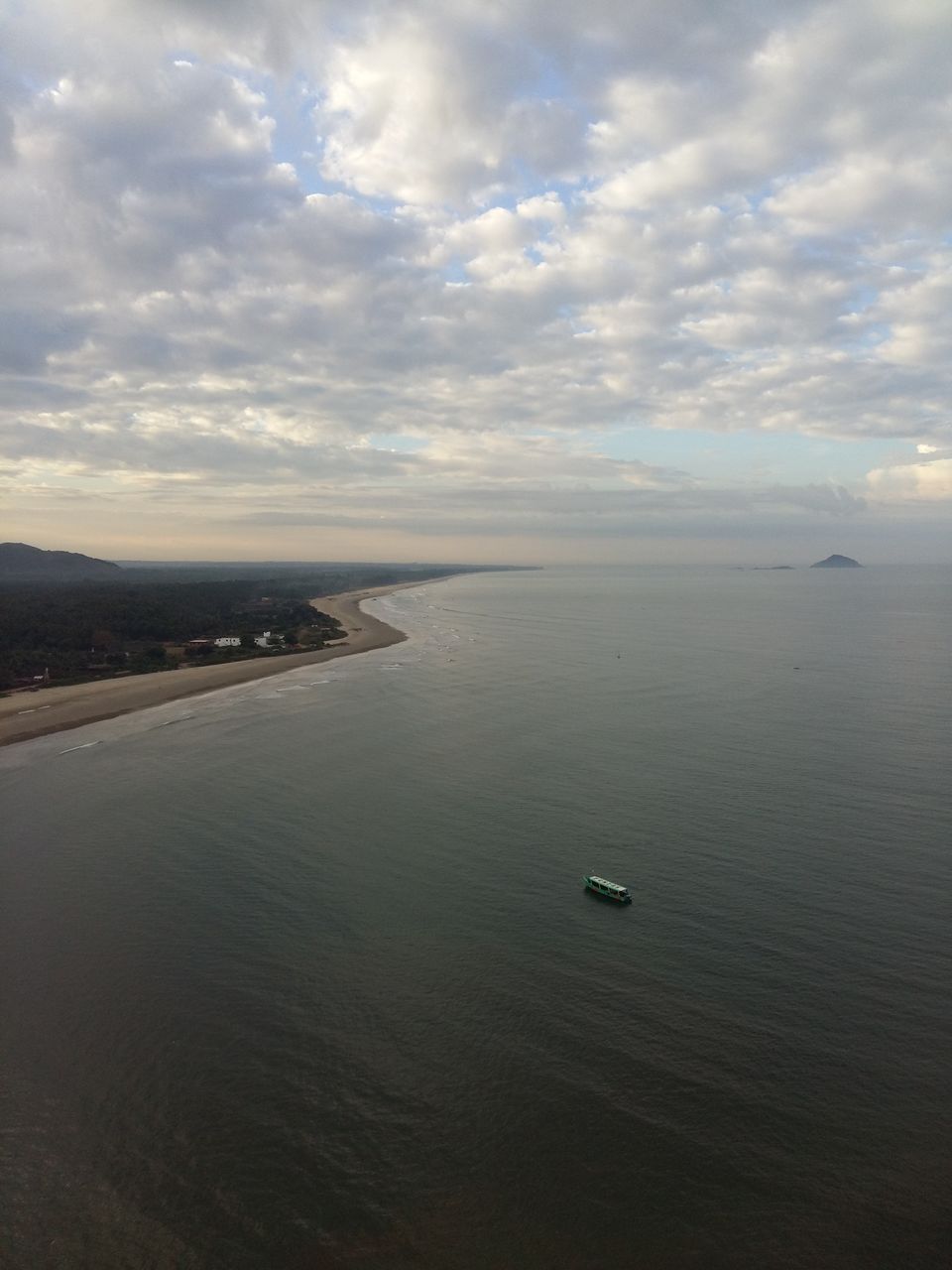 After spending few hours in Murudeshwar, we decided to catch Madgaon Passenger Train(56640) at 9:05. Ticket fare--25/Head from Murudeshwar To Gokarna(1 Hour train journey). Needless to say being the part of Konkan Railway, The Train Route in itself is very picturesque. So be active and sit at Window Side.
Top Things I recommend to Do in Gokarna:
1.) Trek From Kudle-->Om-->HalfMoon-->Paradise. Don't Forget to see Panoramic View from Dolphin Cliff Tower . Kudle to Om is not well defined trail and its highly probable that you will get lost in Jungle. So better you can follow Road to Om from Kudle(2-3kms). Rest all trail is well Defined and easily noticeable.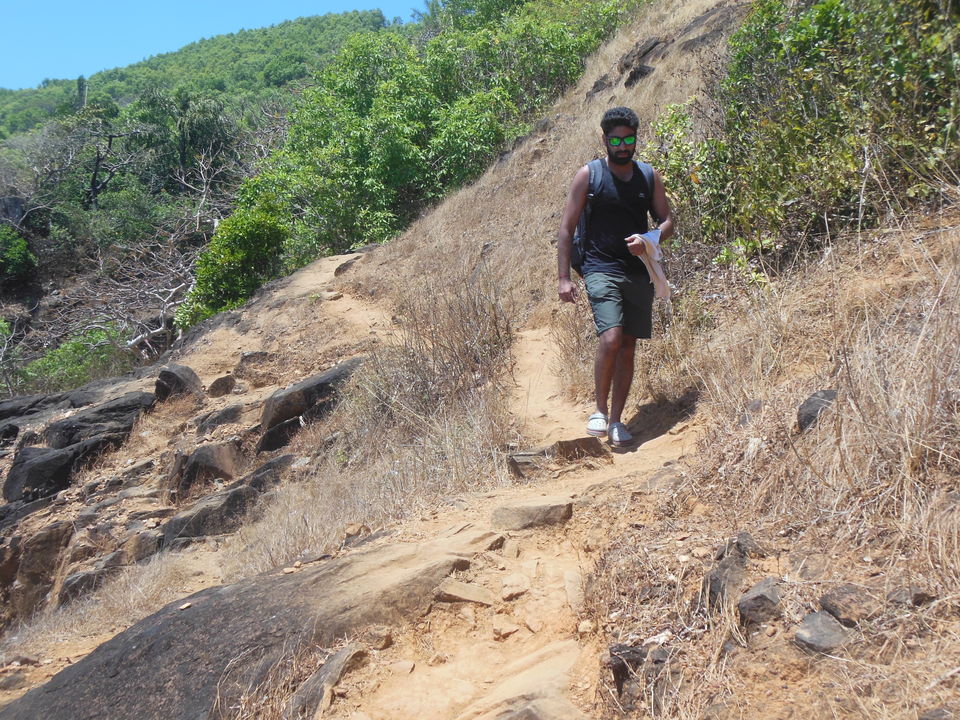 2.) Beach Stay: We stay First Night at Kudle Beach. The rates are not too much. We stay at Sea Green View cafe at only INR600. Do Bonfire in Night, collect some dry woods and burn it at night with some smooth music. Watch Clear Sky .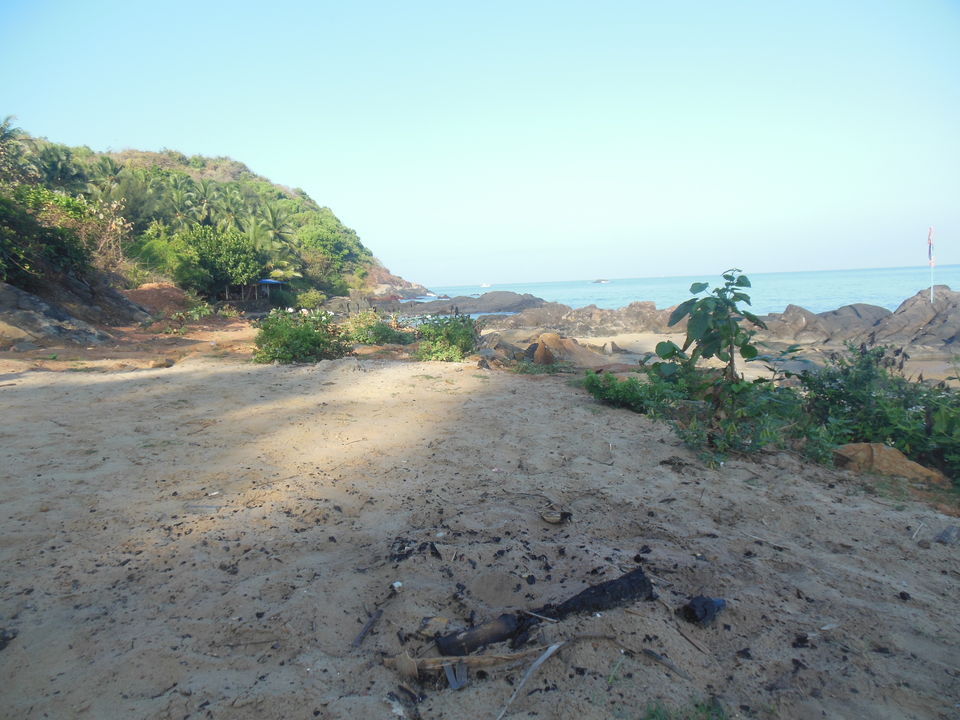 3.) Try Cafe: Have some Beer at cafe. Try Sea Food, Continental Food. At Every cafe Kingfisher, Budweiser, Tuborg were only available. Famous Cafes- Namastey at Om beach, Ocean at Kudle beach.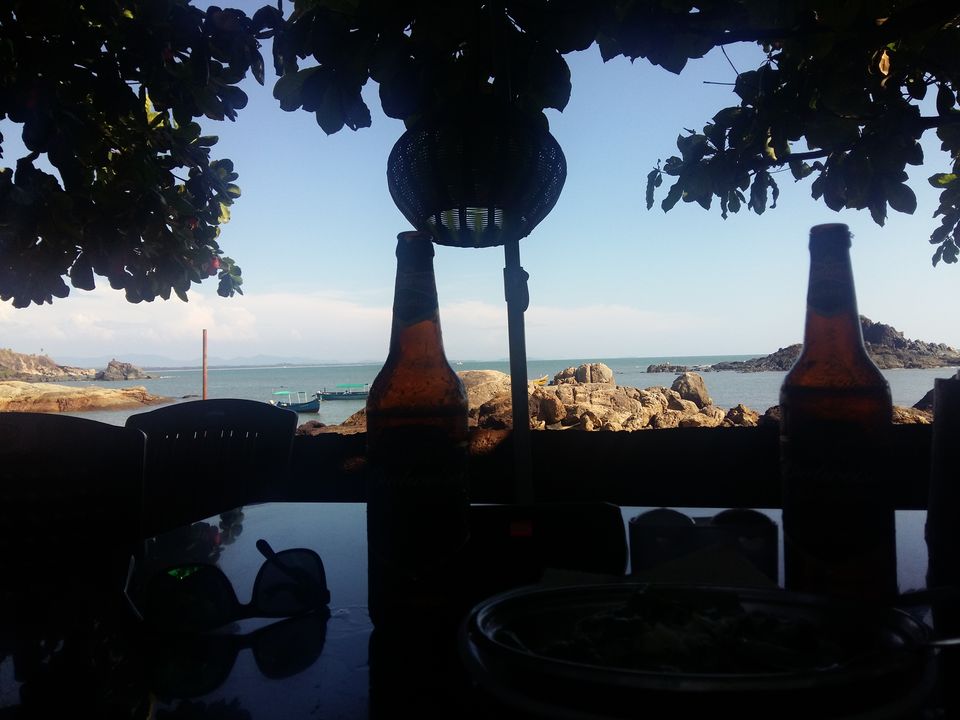 4.) Ferry Ride: From Paradise Beach return to Om Beach with Ferry Ride. If you were lucky enough, then you can also spot Dolphin on your way. We were not that lucky.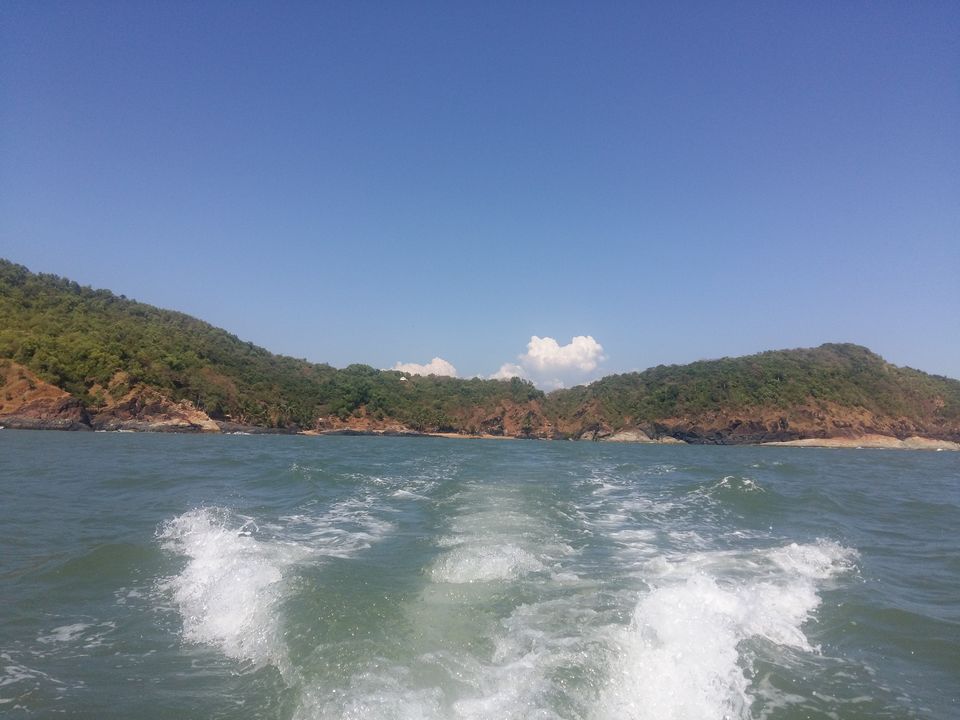 5.)Sunset: The sunset from the glorious beach is a spectacular one and being more or less deserted, the visitors can enjoy it without being disturbed. Click Awesome Photos here.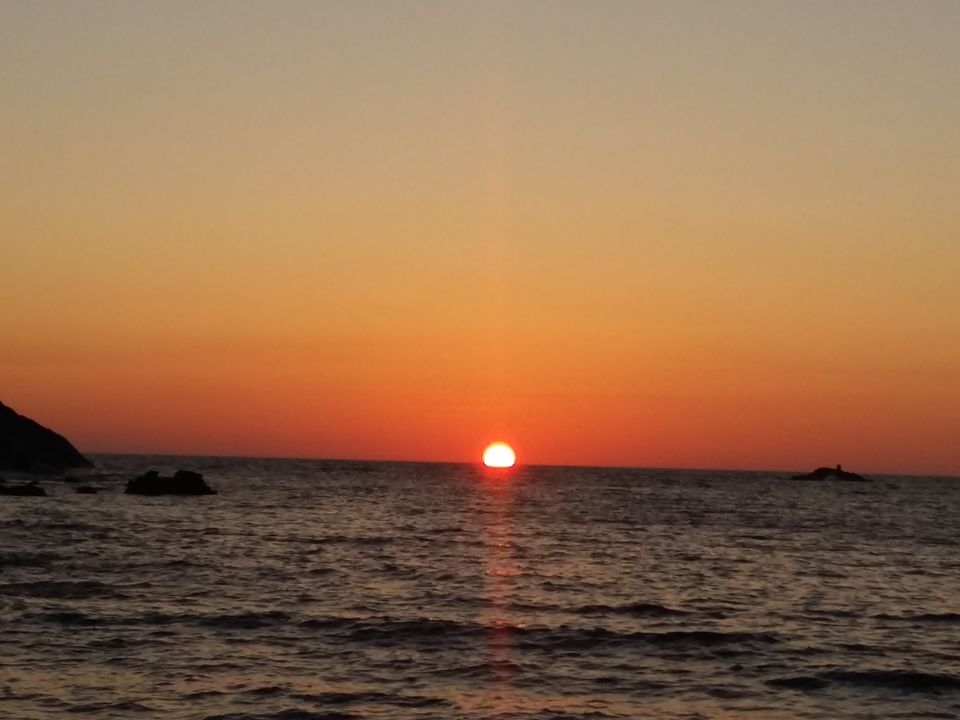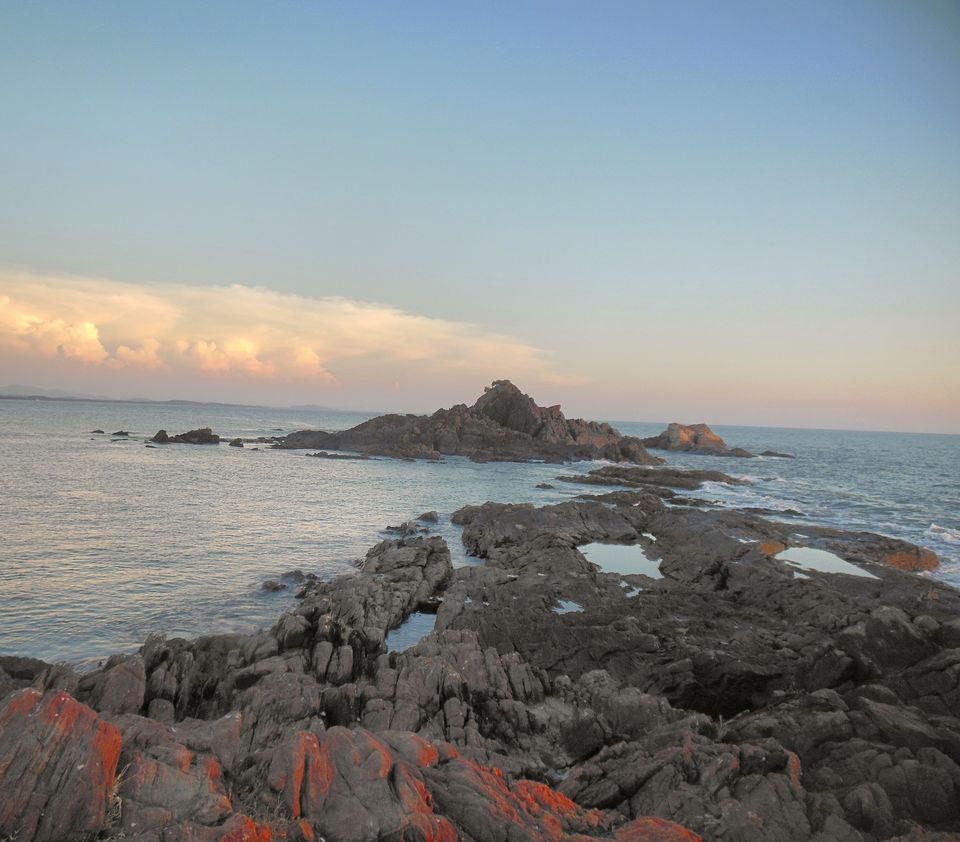 6.) Walk at Sea Shore: Beaches here offers the most silent and serene atmosphere to enjoy a walk along the shore or simply to sit and observe the never-ceasing tides. Many people prefer for a morning or evening walk or for practicing yoga. Drink Coconut Water.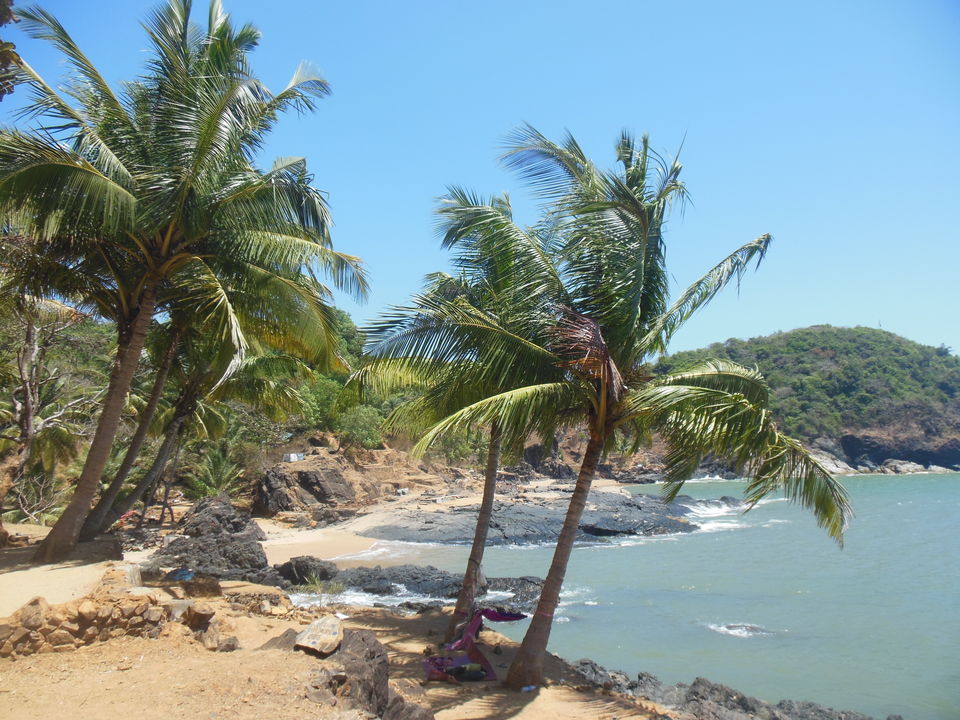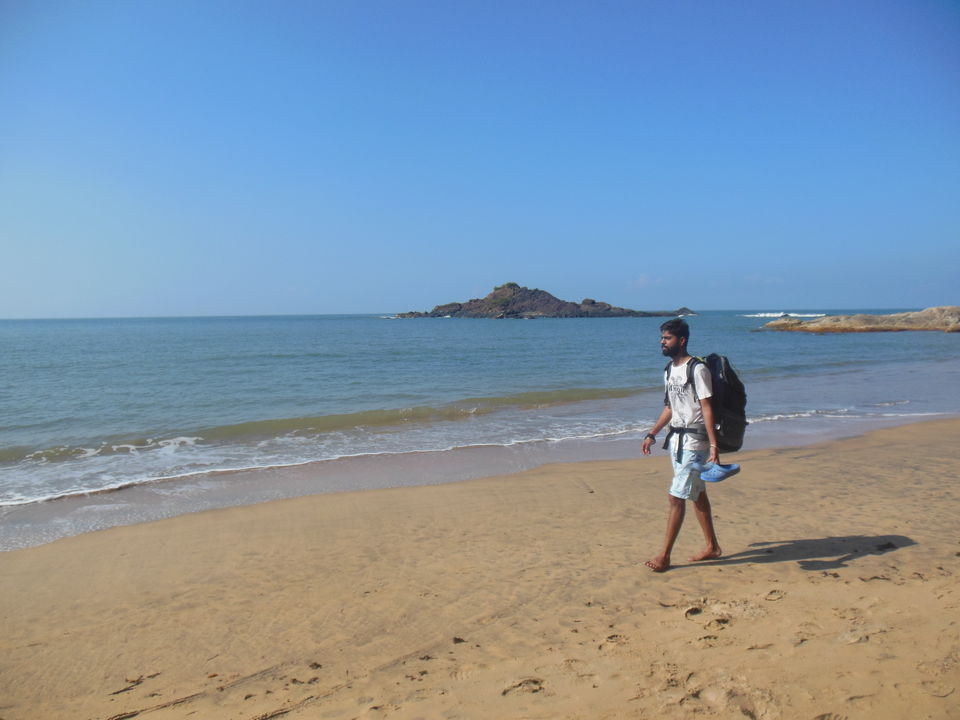 7.) Collect Sea Shells.
8.) Bath in Sea: The sea is calm and safe enough to have a bath or simply for wetting your feet at the shoreline, but it is always better to be careful.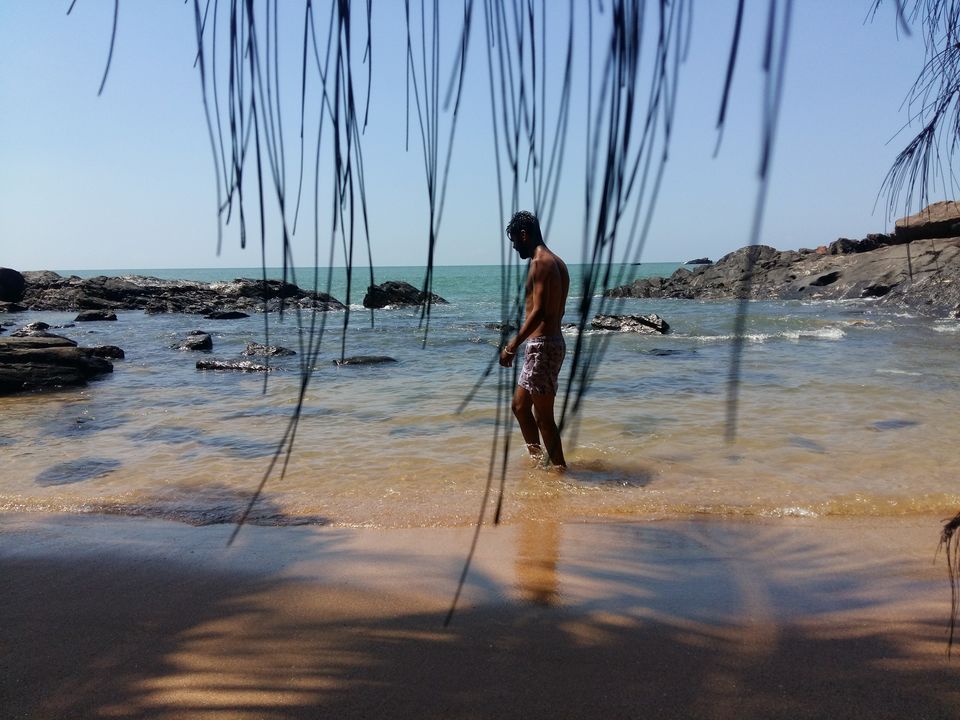 9.) Hippie Theme: One thing I observed here is your dressing shall not be based on Beach theme, rather on Hippie Theme. Wear Kurtas, Hippie Tees, Beadles etc. Bargain as much as you can. One Bracelet I purchased at INR30 and she was saying INR150.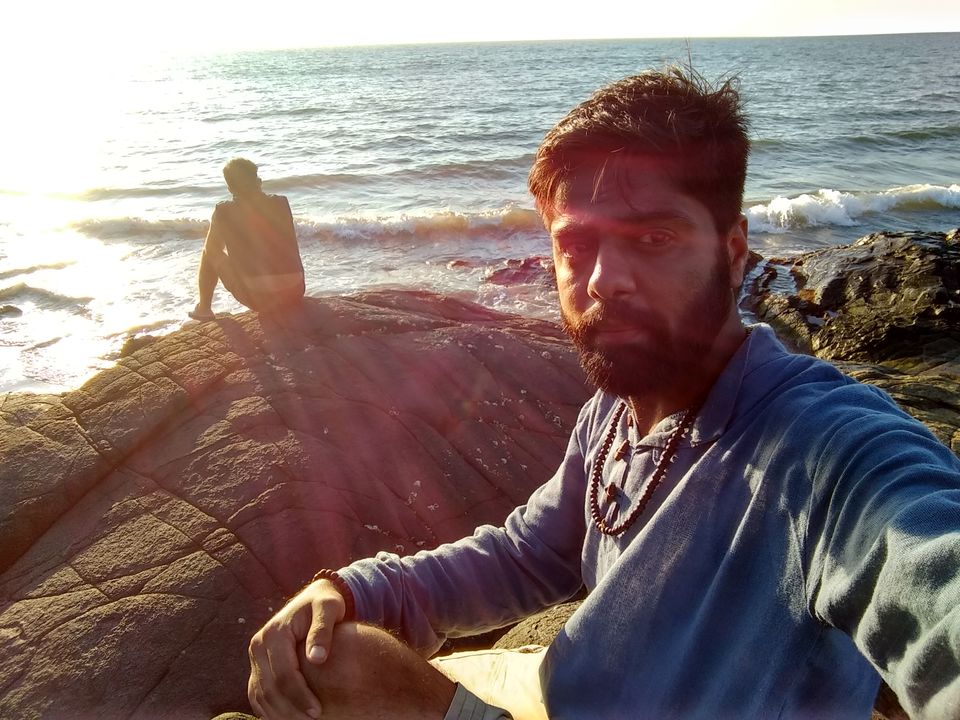 10.) Sun Bath(Get Tanned): Enrich yourself with abundant of VitD available. Get tanned and don't forget to carry Suns cream(SPF50 preferably)
11.) City Tour: Travel on foot in city area and Try South Indian Thali. Visit Temples-Mahabaleshwar . Auto charges from om beach to City is INR150
We returned by Maru Sagar Express(12977--GoK-->Panvel) on Monday at 8:45 am. For any other Question you can directly message me on Tripoto. Happy to help.
Frequent Searches Leading To This Page:-
Murudeshwar and Gokarna in two days, Top things to do in Murudeshwar and Gokarna, Murudeshwar tour packages for couple, Gokarna trip with family, murudeshwar temple tour package from bangalore, gokarna murudeshwar package tour from bangalore