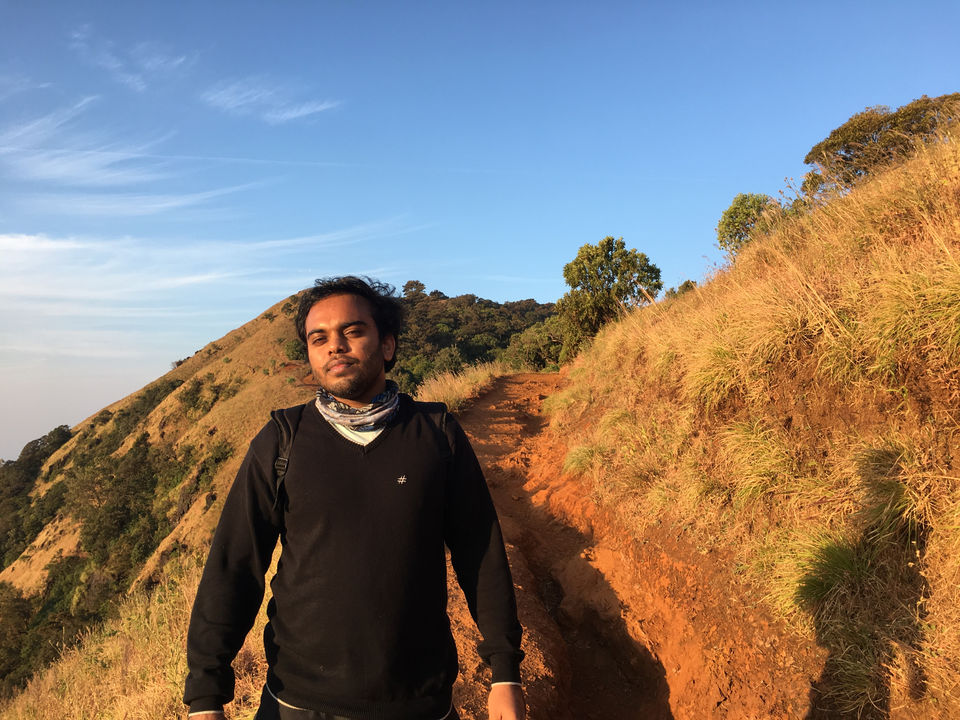 This trip was my first solo trip. I got a long weekend for Thanks Giving Day, i decided to travel somewhere country side. I always love to ride bike/travel admiring nature. i wanted to conquer western ghats. i started from Bangalore to Sakleshpur which is about 220KM from Bangalore. it was so green and roads are not pitched but still i enjoyed the ride through the dense forest. And then decided to ride to Sakleshpur to Kukke Subramanya.(59 Km)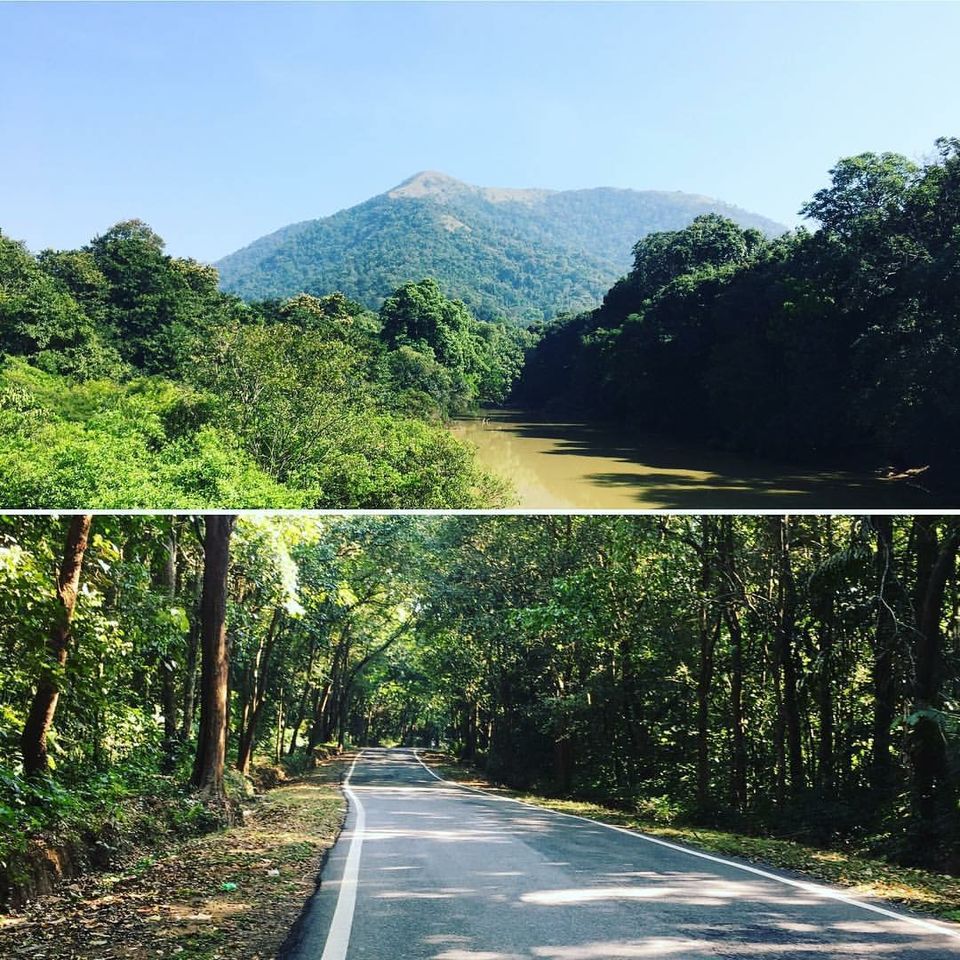 I reached kukke subramanya around 6 PM, since it was a off-season i easily got a room to stay for a night.
I started around 9am for kodachadri from kukke subramanya, that is 270 km of untampered greenery which took my breath away. There were small streams which makes the entire forest more vibrant. I would suggest people who like nature and for those who wants to escape from the city, this stretch is advisable.
It is always enriching experience to see the country side, because of its wonderful site of wild forest lake and sights and sound of mother nature.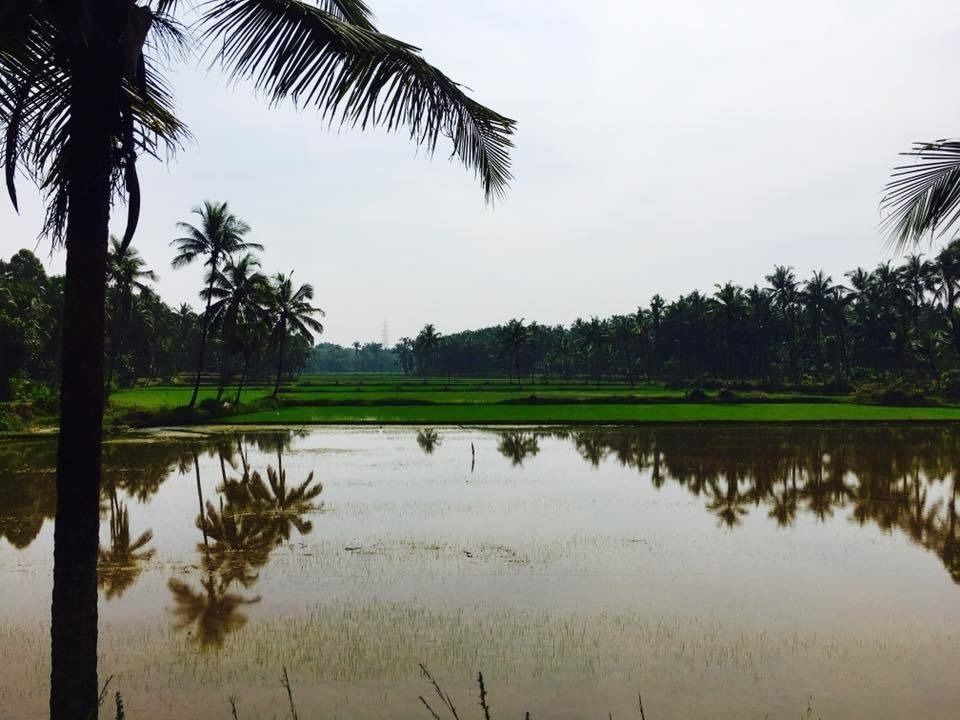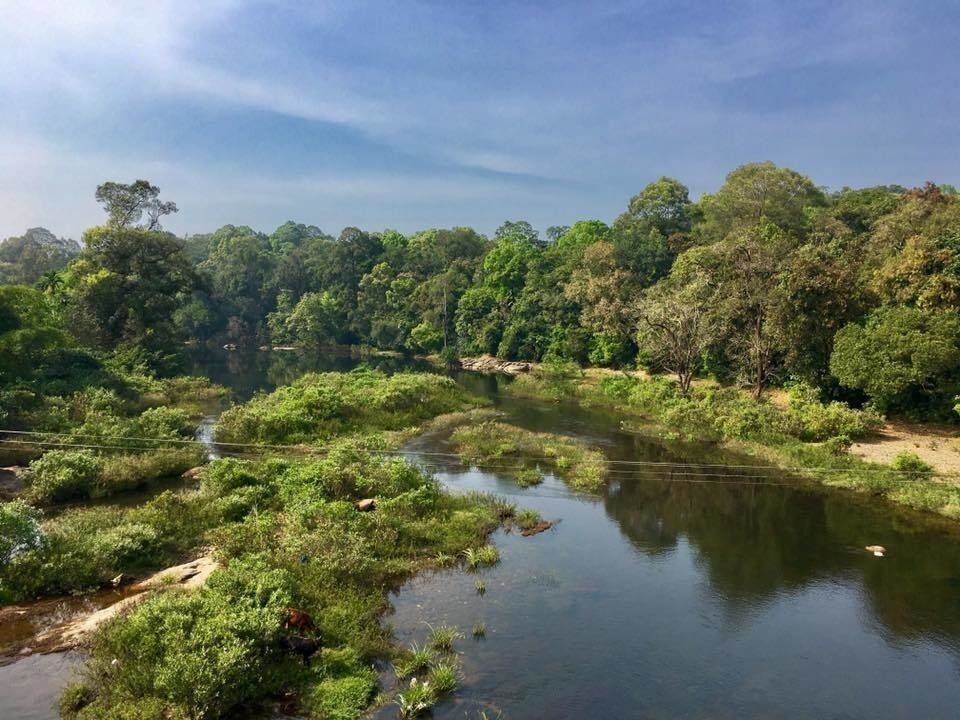 During my journey from kukke subramanya to Kodachadri which was 270 km ride, I could feel the cool breeze blowing into my face that made me feel at ease. Because at the same speed during my normal days in bangalore city i feel the sweat drained in my face and not able bear the heat.
In kodachadri, I stayed in Sri ambika home stay. Since it was a unplanned trip, i made a booking while i was in kukke subramanya. The owner was so kind and hospitable that it made my stay more comfortable and memorable.
I decided to go to kodachadri peak on early morning 5Am, beacuse it gets crowded from the check post. The security people allowed me to ride at 5:40 am, due to some safety reasons. I reached PWD house at 6:10 am and I parked my bike there. I started trekking from that place and got a chance to see the first ray of the sun.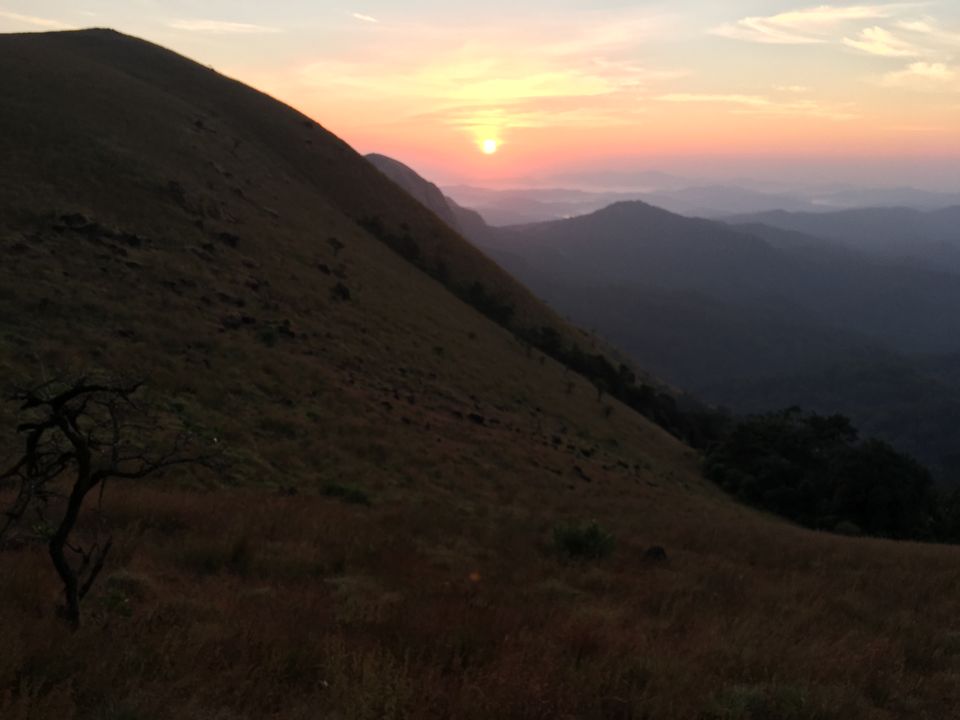 As my day began with beautiful sight of nature i headed towards peak point. My climb up to the top point was on muddy terrain.
Once i reached my destination i took break for 30 min. after i decided to head back to the home stay, i reached home stay at 10:30 am. I finished my breakfast and packed my stuffs to go to bangalore. But the homestay guy had suggested to me to visit the sharavathi hanging bridge, i considered his suggestion and i went to visit the bridge.
I saw the bridge it was worth the visit and overall i was extremely satisfied. solo ride and unplanned trips gives you an unexpected excitement and everlasting memories.
Bangalore>sakleshpur>kukkesubramanya>belthangady>karkala>hebri>nagara>Kodachadri>shimoga>Bangalore
Frequent Searches Leading To This Page:-
Solo trip to karnataka, Top Destinations In Karnataka For Solo Travellers, solo trip from bangalore, Solo Trip to Karnataka, Solo Trip to Hampi