My 1st solo journey which started and ended on Day 1
I reached Shivamogga at 7.30, got freshened up in KSRTC busstop, had breakfast and when I came out of KSRTC busstop there was a private bus which was travelling to the most awaited place of my life "Sakrebailu Elephant Camp".
Catch a private bus travelling to Teerthahalli from Shivamogga to reach this place.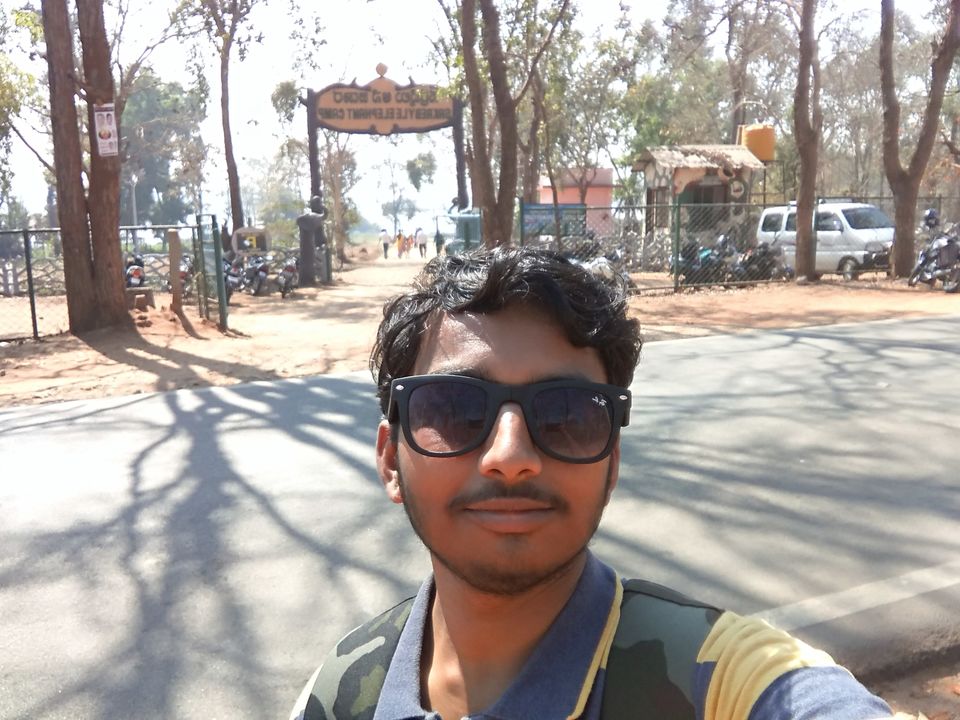 At 10.30 I left the camp, since I had to visit another place which is having Lion and Tiger Safari. It is on a different route from Shivamogga. While Elephant Camp comes on Teerthahalli road, Safari comes on Hosanagara road. For that I returned to Shivamogga back. Took a private bus travelling to Hosanagara and got down at the Safari place. It's called "Tyavarekoppa Tiger and Lion Safari Camp"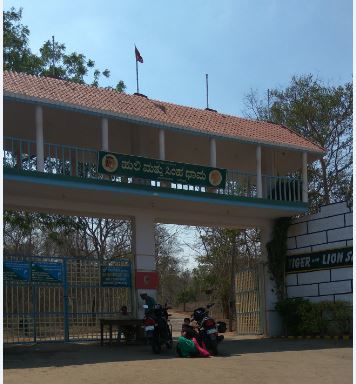 By 8.30 I was in the camp n almost all Elephants had come to take bath in the river along with their Mahouts. Some foreigners too were watching bathing of Elephants n were clicking pictures n selfies.The mahouts here take care of their elephants more than their children. What I liked most was, the elephants too were listening to their respective mahouts.
There are as many as 24 elephants here which includes 15 months old Shivu and Parvati, Hemavati and Kiran of 2.5 yrs old, Ranga and New Tusker of age 30, the oldest of all being Ganesha of age 35 years.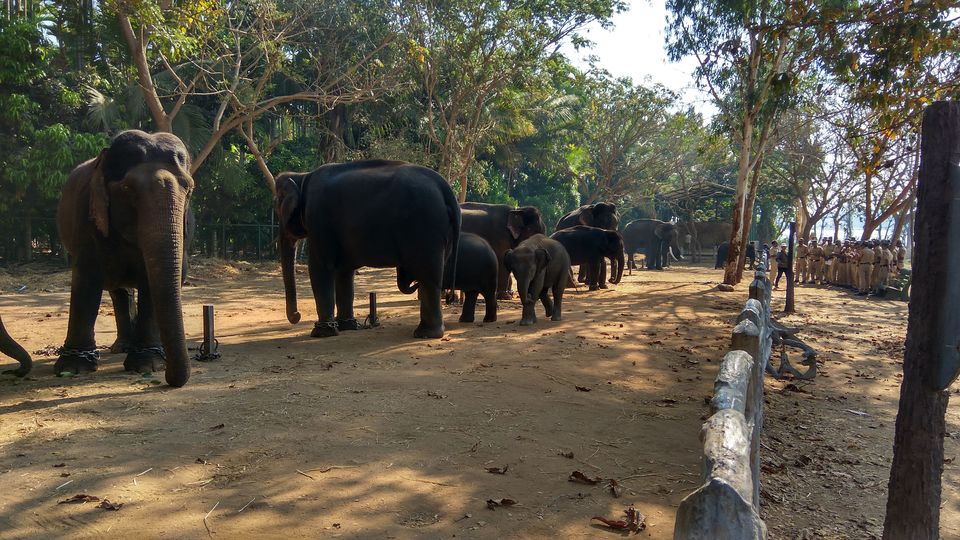 I was fascinated by the story of the camp which goes like this "From 8.30 in the morning, the Elephants come to bath in the river and return back to forests by 11.30 AM, so stay in the camp for only 3 hours....within those 3 hours they spread happiness and joy to the visitors with their plays. Also they earn some income to the forest department. After 11.30, the mahouts take the elephants 2km deep in forest, leave them in their natural habitat and return.
Next day early in the morning at 5.30, the Mahouts go into the forests n search for their respective elephants n bring them back to camp for bathing and other miscellaneous activities.
This Elephant camp is taken care by the "Forest Department of Karnataka"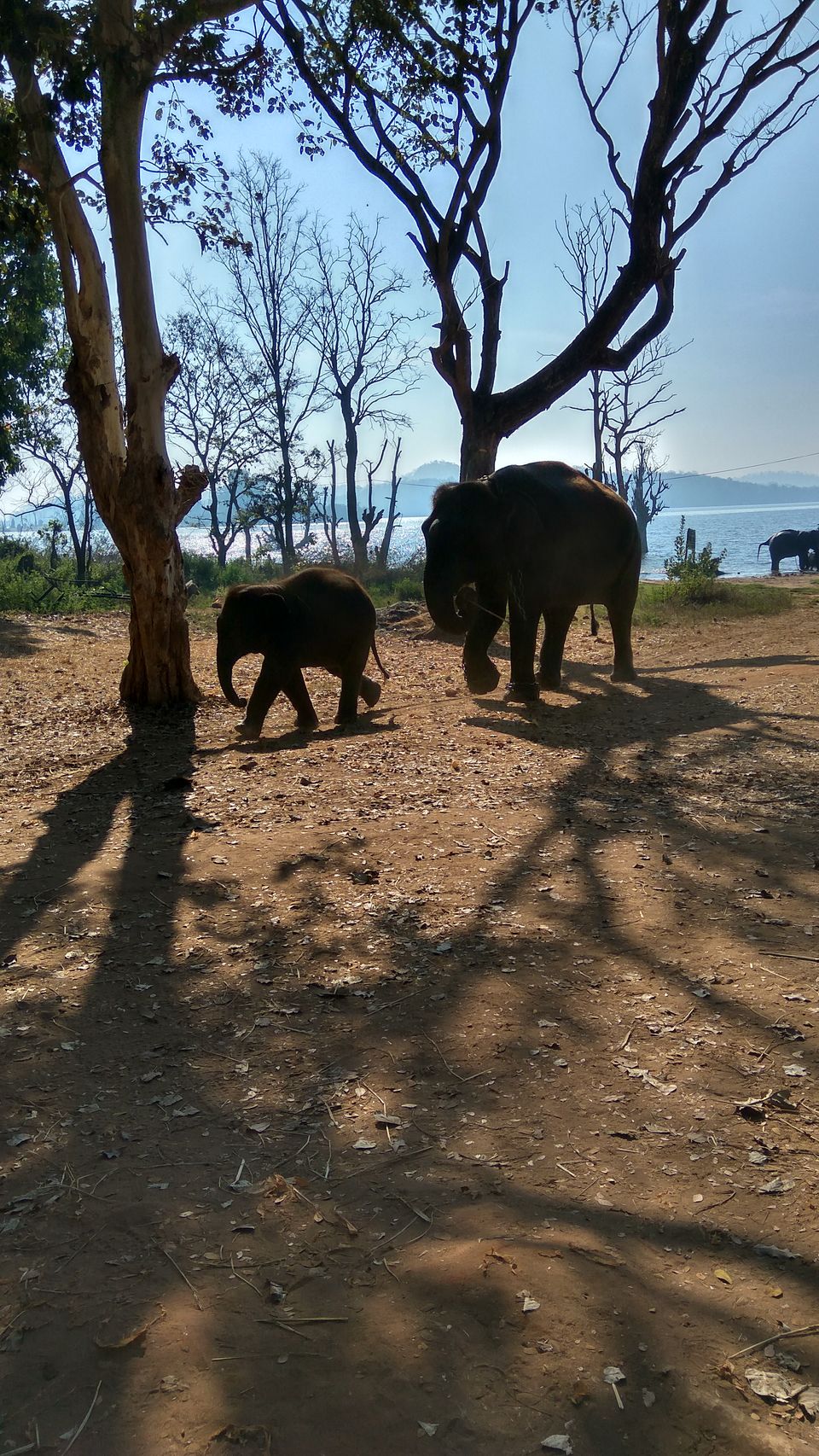 A must visit place if you are a nature and animal lover. I also took some pictures n selfies and stayed in the camp till 10.30
From the main entrance, you have to walk some 300 m to reach the Zoo point and Safari point.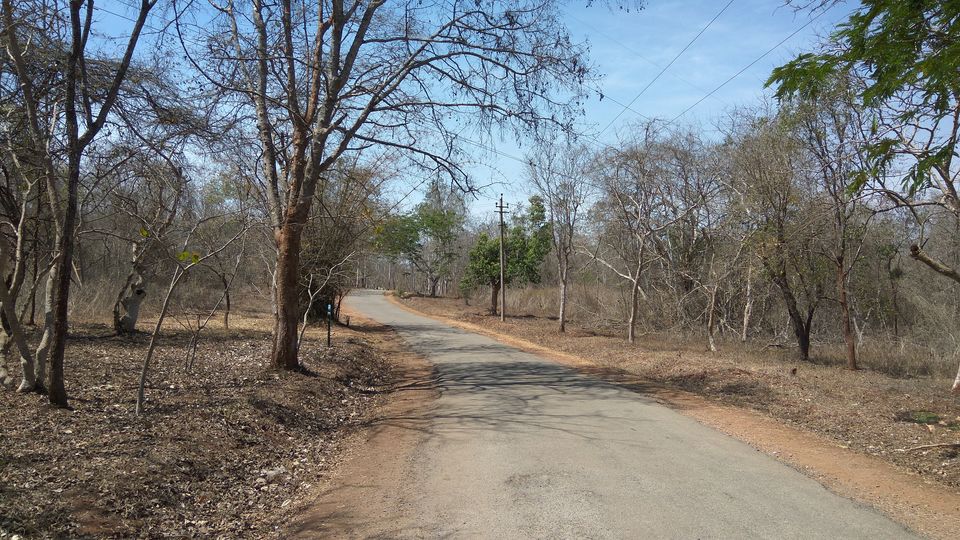 When I visited there were less tourists, so the receptionist requested me to roam around mini Zoo, by the time if more people gather, they can arrange a Safari.
So I roamed around this mini Zoo, it had many varieties of animals. The mattractions of the Zoo are Leopards, Wild Bears, Ostriches, many other bird species, monkeys. In India, you can see Monkeys everywhere and we worship them as deities of Lord Hanumaan. The main attraction was king Cobra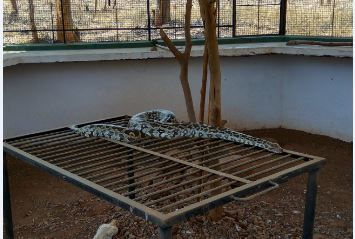 By 1, I returned to receptionist and asked about Safari and she said it's arranged. So I took on a Safari which started with spotted deers, black bucks and then entered Tiger enclosure. As we entered into Tiger enclosure, a tiger named Vijay welcomed us.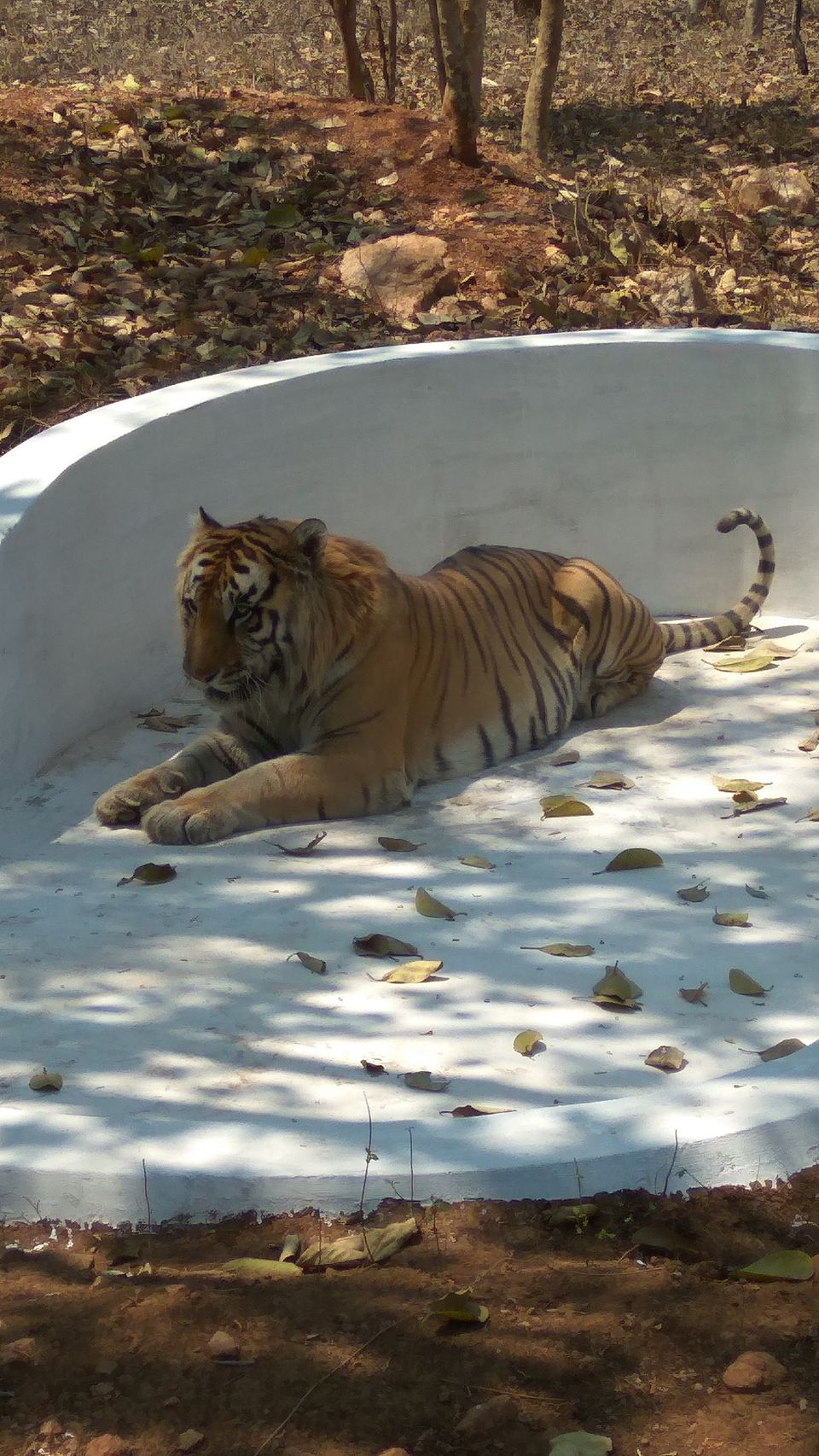 There are totally 7 tigers namely 17 years old Vijay and Dashami, Waali Hanuma- twins, Ram and Bharat - twins of 13yrs and 9 year old tigress called Seeta.
As we completed Tiger Safari, we entered into Lion enclosure. Lion is the King of forests, he is as majestic as that. In this there is one Lion and another Lioness namely Aarya and Maanya. Then we did a goodbye to Vijay again n took off to my next destination of the day, Ramachandrapura Matt.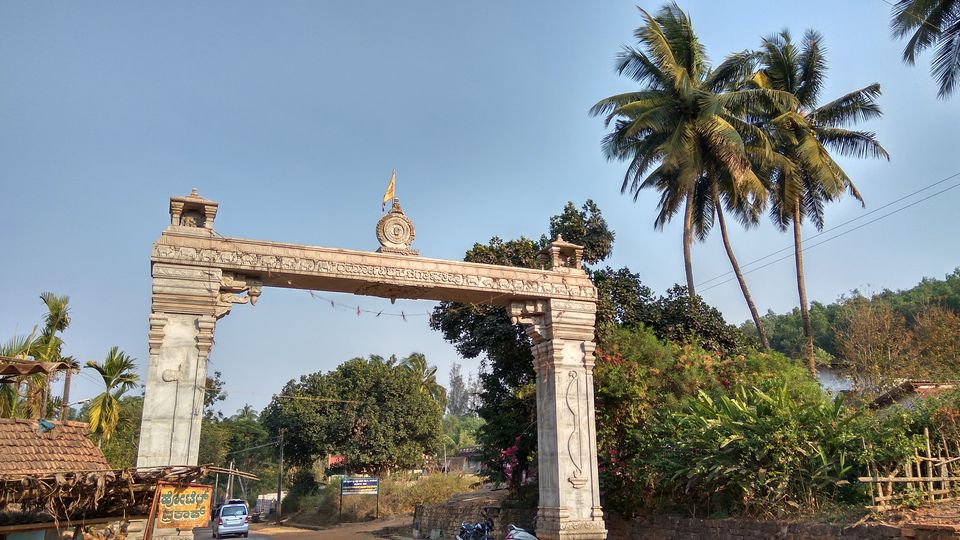 Rather than waiting for direct bus, I thought to cut-journey, ie; Tyavarekoppa - Aayanooru - Hosanagara - Ramachandrapura Matt.
I took a bus going to Aayanooru and waited for 15 minutes for a bus to Hosanagara, but for my surprise the same bus took me up to Kaaranagiri, the place of Ramachandrapura Matt.
I visited the Matt since it was famous for the protection of Desi Cow Breeds. There are "n" number of cows here which I could not count. All of them are different breeds originating from different parts of India.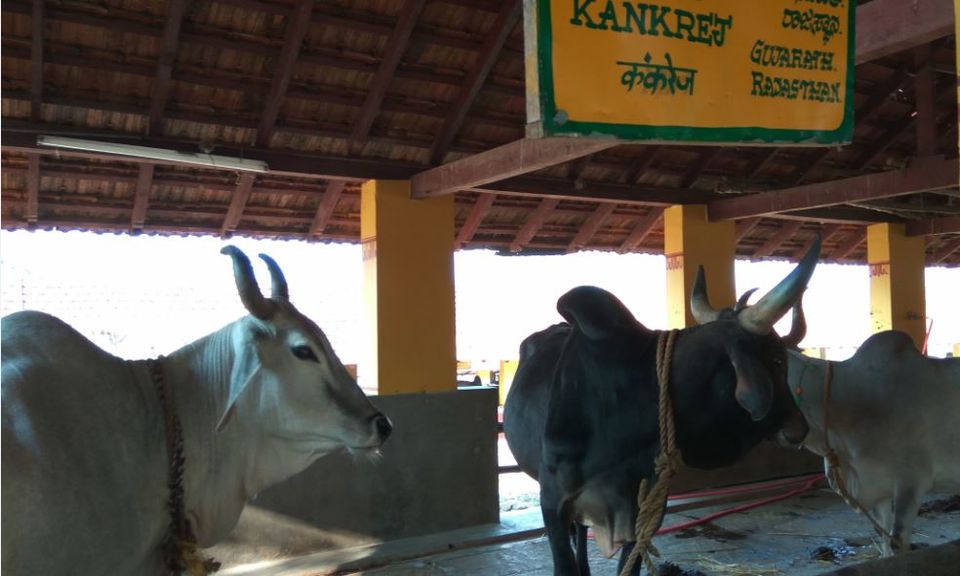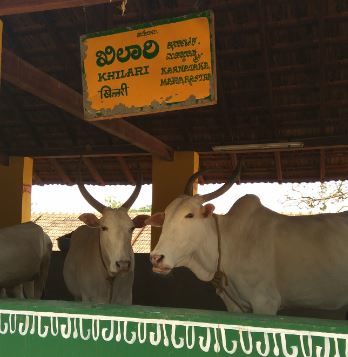 I also came to know about different household items they do using cow products like dung and urine. They also prepare manure using the cowdung here. A must visit place for those who are interested in Animal Husbandry

After seeing this place, I had to go to Nilskal where I have got a friend. So I reached his place at 4.30 PM which ended my trip.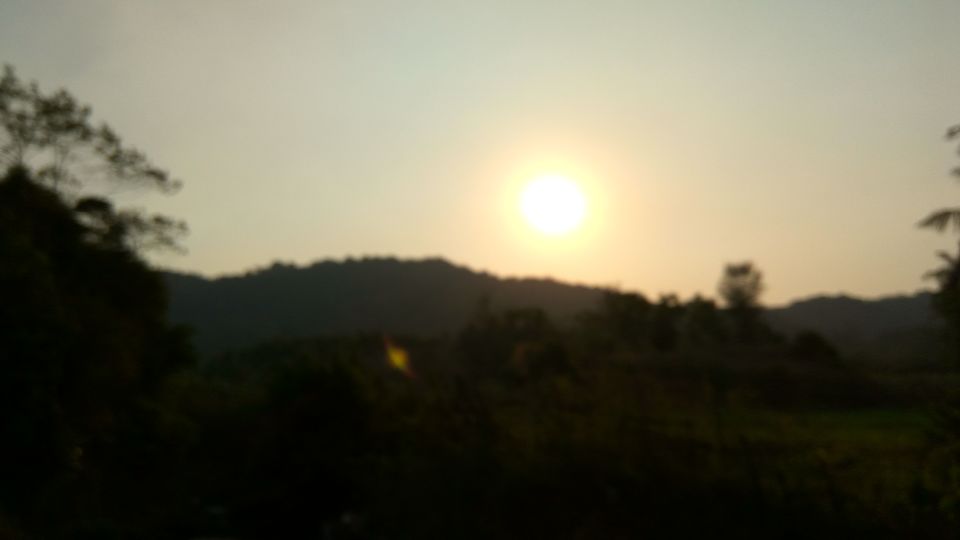 Since you don't have that option, you can travel to Kundapura from here. If you want to go back to Shivamogga, then return to Hosanagara and then to Shivamogga.
Its my first Travel Diary, if any mistakes please forgive and give feedback.
Thank You,
Basavaraj Akki.
+91-9035124002
basavaraj.akkisoft@gmail.com