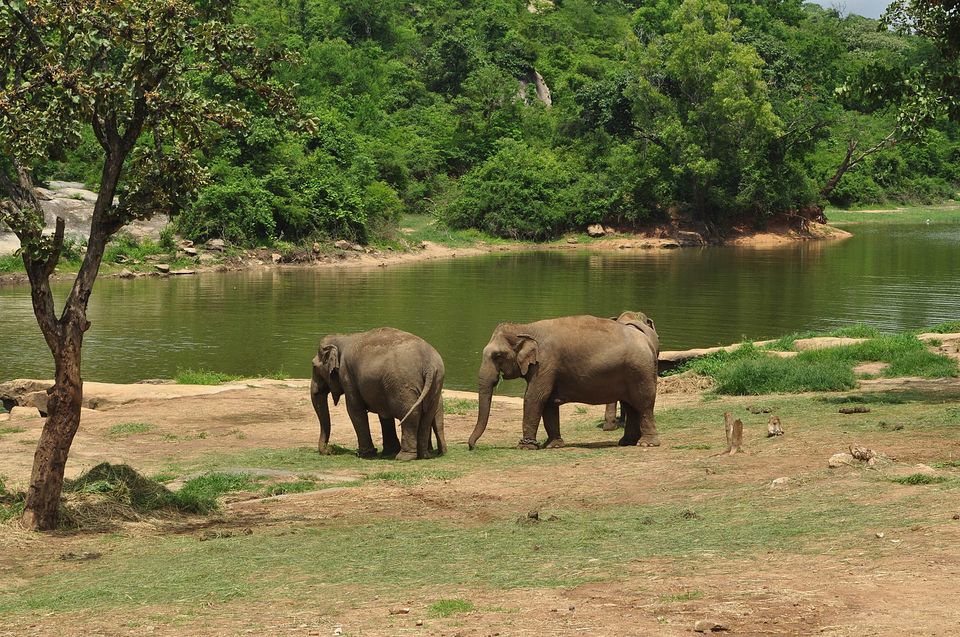 Located about 22km from Bangalore, the Bannerghatta National Park is a treat for nature lovers everywhere. Boasting of a huge variety of flora and fauna, this park is spread over a massive area of more than 100 sq km. What is unique abo ut this place, is the number of establishments it hosts within its confines. These include the country's first butterfly park, a zoo, an aquarium, and historical monuments to name a few. You can even get to experience animals in their natural habitat by taking a jungle safari around the biological park within its premises.
Why You Should Visit Bannerghatta National Park
If you're looking for an up, close and personal experience with nature or just want to see what life is like in a jungle, Bannerghatta National Park, Bangalore is the ideal weekend getaway from the city. It has something on offer for everyone, whether it is children, adventure sports enthusiasts, photographers, wildlife watchers or just people looking for a decent weekend escape. Here's everything you can do here:
1. Go on a Jungle Safari and visit the zoo: This is perhaps the most popular activity here. The safari takes you on a trip through the beautiful natural reserve where you can spot a number of animals—including the Royal Bengal Tiger, Asiatic Lions, elephants, porcupines, sloth bears, and many others—in their natural habitat. There are two main types of safaris on offer—The Grand Safari, which is about 8km long one way, and the Tiger and Lion Safari, which is about 11km to and fro.
The zoo is another popular attraction, especially for children. There are a number of exhibits on display, including a reptile park and a small theatre giving information on wildlife. You can club the zoo visit with one of the safaris for a holistic experience. It is difficult to get tickets to the safari and zoo on the weekends as they get sold out quickly, so it is advised to reach the park before two in the afternoon.
2. Visit the elephant sanctuary: Bannerghatta has an enclosure dedicated solely to elephants. It is a fenced enclosure spread over an area of 122 acres which allows elephants to roam about freely without any restrictions or fear of predators. The enclosure was designed by Carol Buckley, founder and president of Elephant Aid International. The sanctuary allows humans to interact safely with the gentle creatures without harming them.
3. Don't miss the butterfly park: The first of its kind in the country, the butterfly park was inaugurated in 2006. Till date, it remains one of the best. The park covers an area of more than seven acres and has a museum, conservatory and an audiovisual room. The conservatory can accommodate about 20 species of butterflies and functions on an artificial ecosystem that provides the perfect conditions for these insects to survive and flourish.
4. Go trekking: Bannerghatta National Park is located in a hilly terrain and is surrounded by hills as well. It is a good spot for trekking on the weekends. There are a number of trekking routes around the park that attract people. Uddigebande, a natural rock formation, located about 3.5 km from the park is a popular choice. So is Hajjamana Kallu, another natural rock formation about 3 km away, and Mirza Hill, which is just about a kilometre and half from the park. The abundance of flora and chance encounters with the local animals make trekking a fun activity here.
How to Reach Bannerghatta National Park
The closest city is Bangalore, which is located at a distance of 22 km from the park.
By road: Buses ply regularly and are available every 20 minutes. You can take a taxi or drive down as well.
By Rail: The closest railway station is the Bangalore city junction. Daily trains ply from across Karnataka as well as other major cities in India.
By Air: Bengaluru International Airport is the closest airport. You can take a bus, cab or a self-drive car from there to get to the park.
Bannerghatta National Park Hotels
Since it is so close to the city, most people who come to visit the park prefer to stay in the city. However, there are still a couple of budget options available close to the park that offer decent accommodation and food if you want to spend a couple of days surrounded by nature. Here are some of the most popular options:
3.1 km from the National Park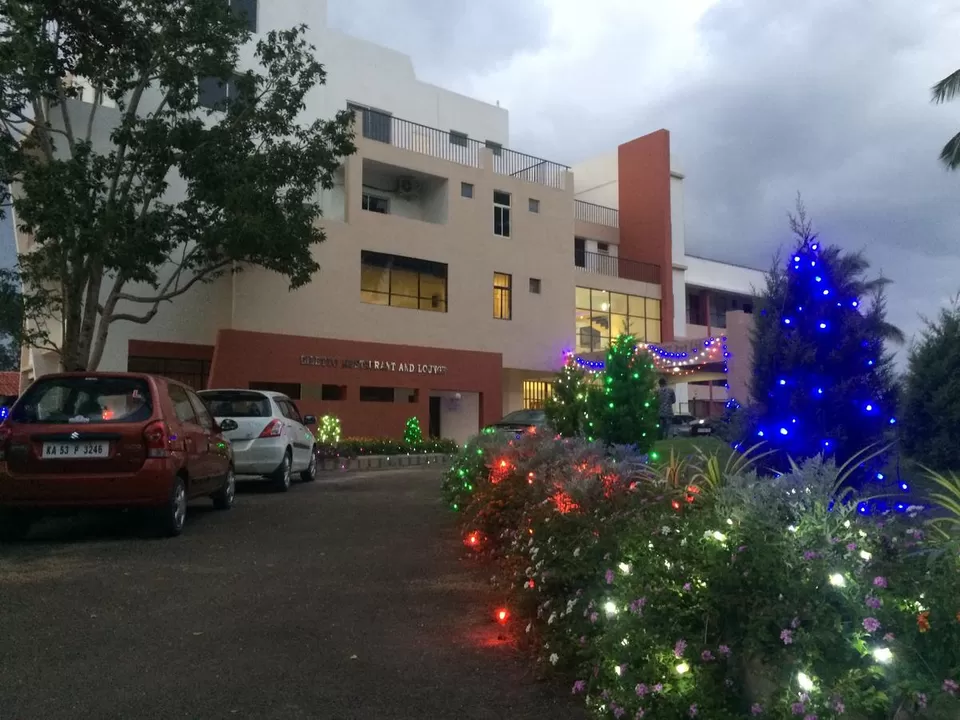 6.7 km from the National Park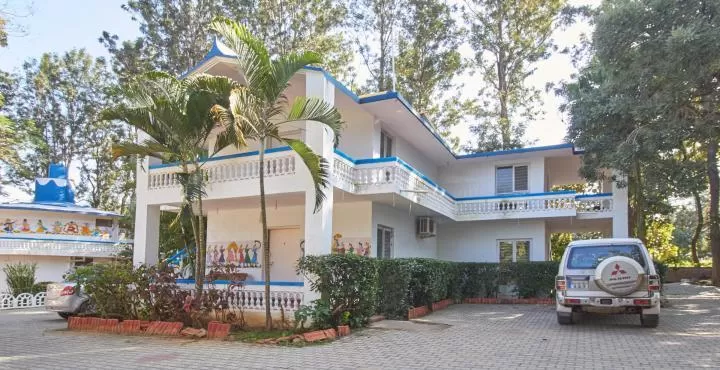 6.9 km from the National Park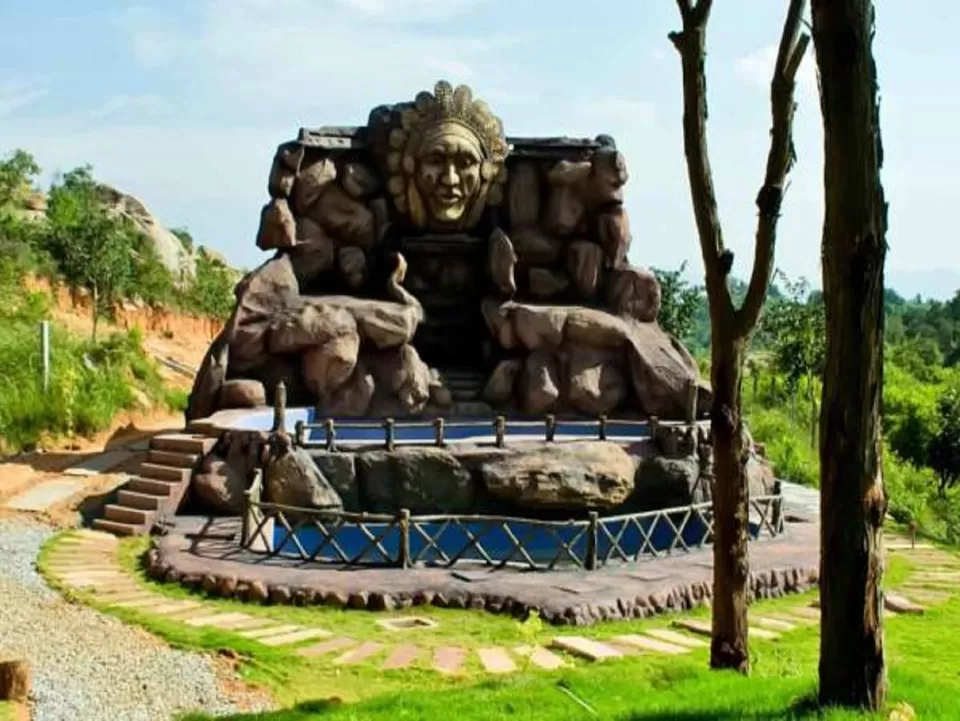 Food on offer
Bannerghatta National Park has become a popular tourist spot in the past couple of years, which has resulted in the mushrooming of a number of eateries around the place. Most of these are vegetarian restaurants offering traditional north and south Indian dishes. Garma Garam, Nagarjuna, Chung Wah, Simply Indian, Seasons and Chavadi are a few of the popular names. There are also shacks and stalls within the park premises offering fast food like chips, cold drinks and tea.
Bannerghatta National Park – In a Nutshell
For a refreshing getaway to escape the chaos of Bangalore yet not far from the boundaries of the city, head to Bannerghatta National Park as it is an ideal destination to enjoy the simple pleasures of nature. Different kinds of activities are organised for tourists at the Bannerghatta National Park which will deepen your relationship with the exotic and indigenous wildlife of the region. Whether you are a permanent resident of the city or a free-spirited traveller, a Bannerghatta National Park holiday caters to people of different preferences and ages. It is bound to leave a mark on your memory.
Some important things to keep a note of during your Bannerghatta National Park holiday:
- Bannerghatta National Park entry fee: Rs.80 for adults and Rs.40 for children. This is not inclusive of the fee for the several establishments and facilities within the Bannerghatta National Park, such as the Butterfly Park, Grand Safari, boating and jeep services.
- Bannerghatta National Park timings: Open from 9 am to 5 pm on all days of the week, except Tuesdays.
- Bannerghatta National Park contact number: +91-8029776466
Let us know how your trip to the Bannerghatta National Park turns out in the comments below.
What is your favourite experience of the wild? Share your stories with the community and help it grow.