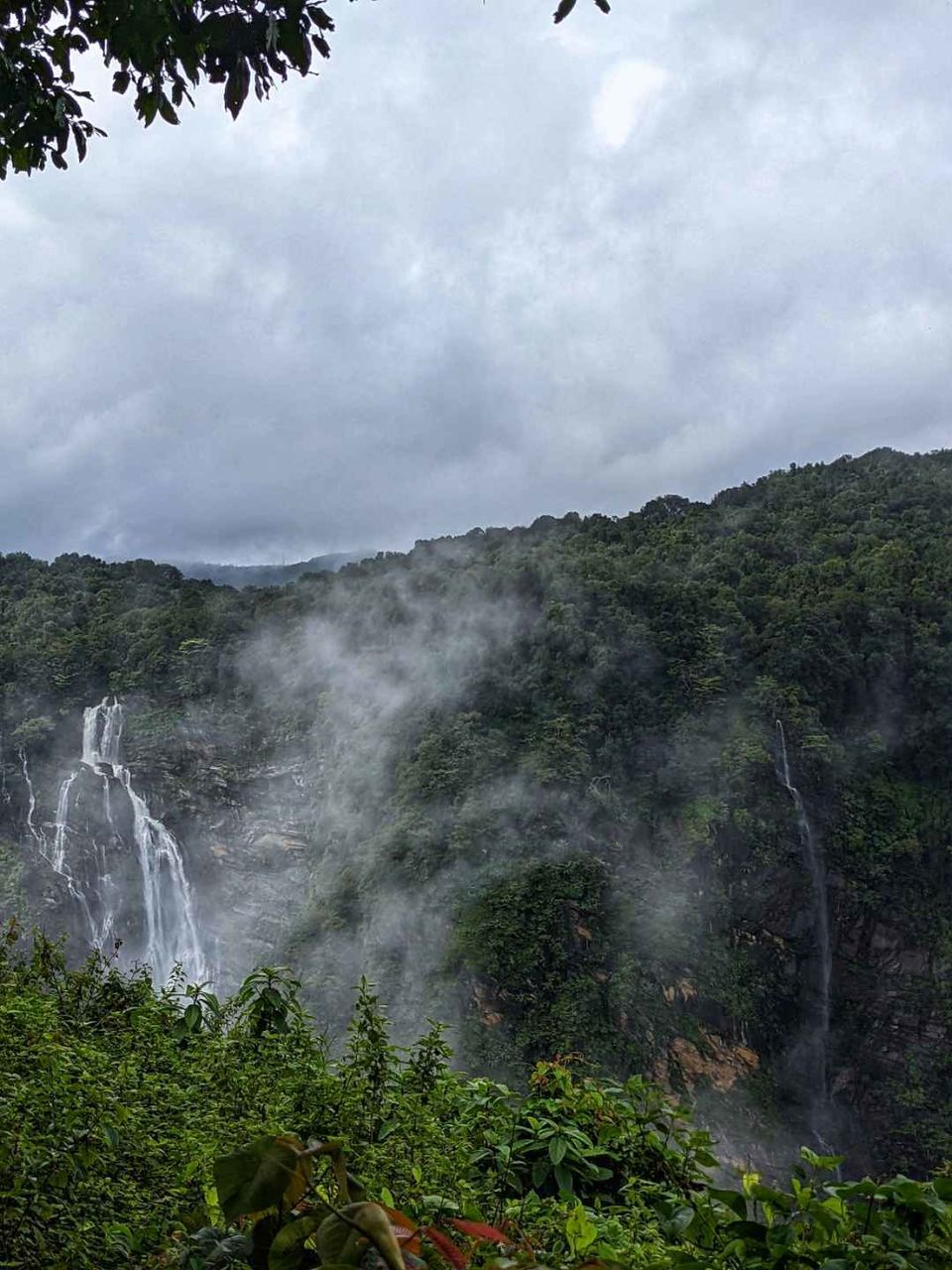 In Karnataka, monsoon is magnificent. The Western Ghats are carpeted in green, and covered in mist, the forests spring alive with seasonal waterfalls, the beaches are free of tourists, and waterfalls are brimming with water, making them a vision of beauty.
It is a little tricky to plan a monsoon trip, because you have to avoid the heavy downpours and flooding. But our monsoon road trip, covering a range of landscapes in 4 days, left us in awe!
Gist of the trip:
No. of Members: 7 adults and 2 toddlers
Budget: Approx. Rs. 13000 per person.
No. of kilometres: 1050 km
Duration: 3 nights and 4 days
Short Itinerary:
Day 1(Temples & Mountains): Bangalore - Sri Chennakeshava Temple Belur- Maidadi(Chikmagalur district)
Day 2(Forest, Beach & Temple): Maidadi-Kudremukh National Park - Murudeshwar -Baindur
Day 3(Forest & Waterfall): Baindur - Jog Falls through Shravathi Wildlife Sanctuary - Shivamogga
Day 4(Elephant Sanctuary & Return to base): Shivamogga-Sakrebyle Elephant Camp-Bangalore
Here's the detailed itinerary, if you want to plan a similar trip:
Detailed Itinerary
We started from Bangalore around 7 am in the morning. On the way, we were greeted by fresh green landscapes.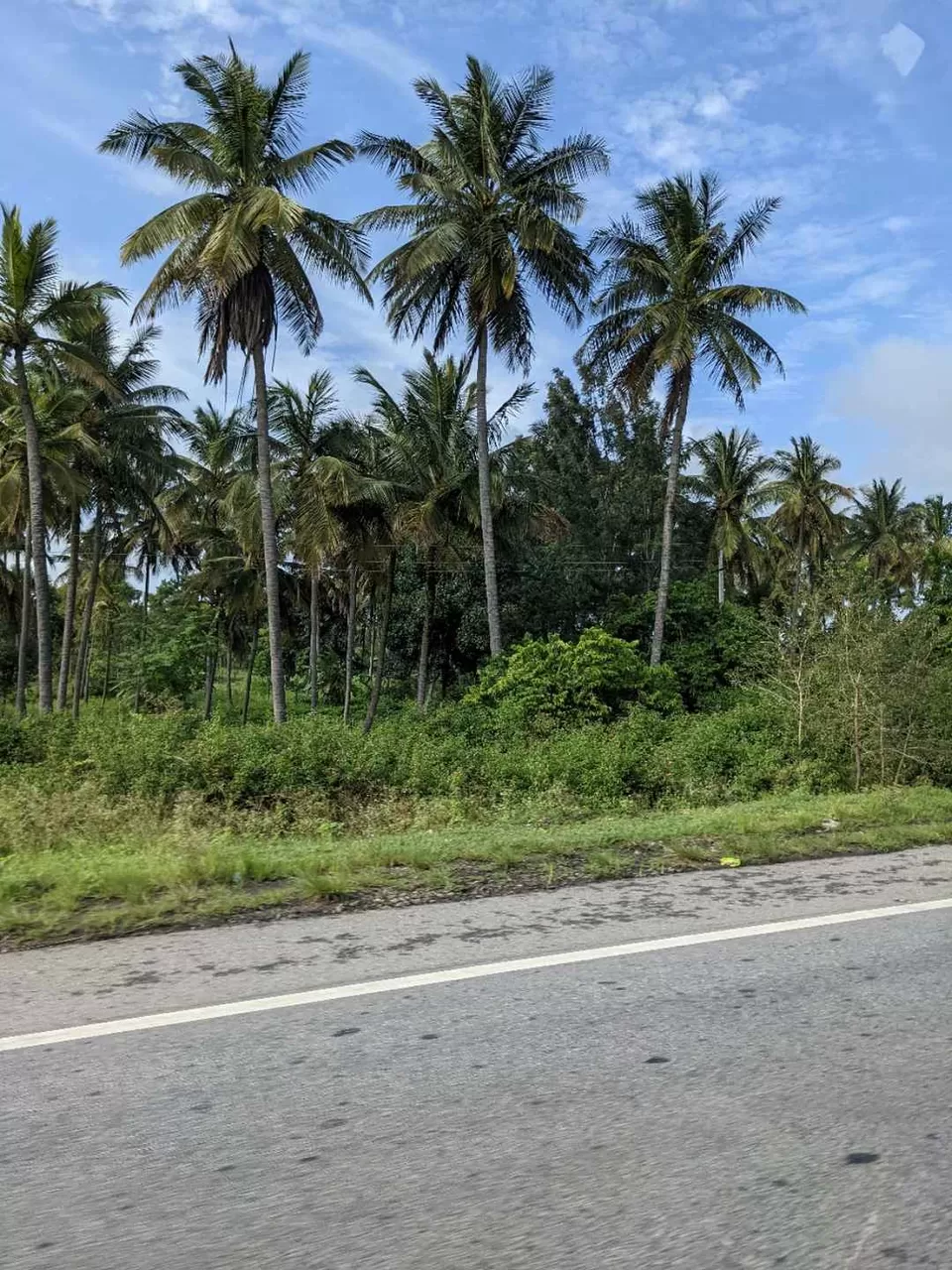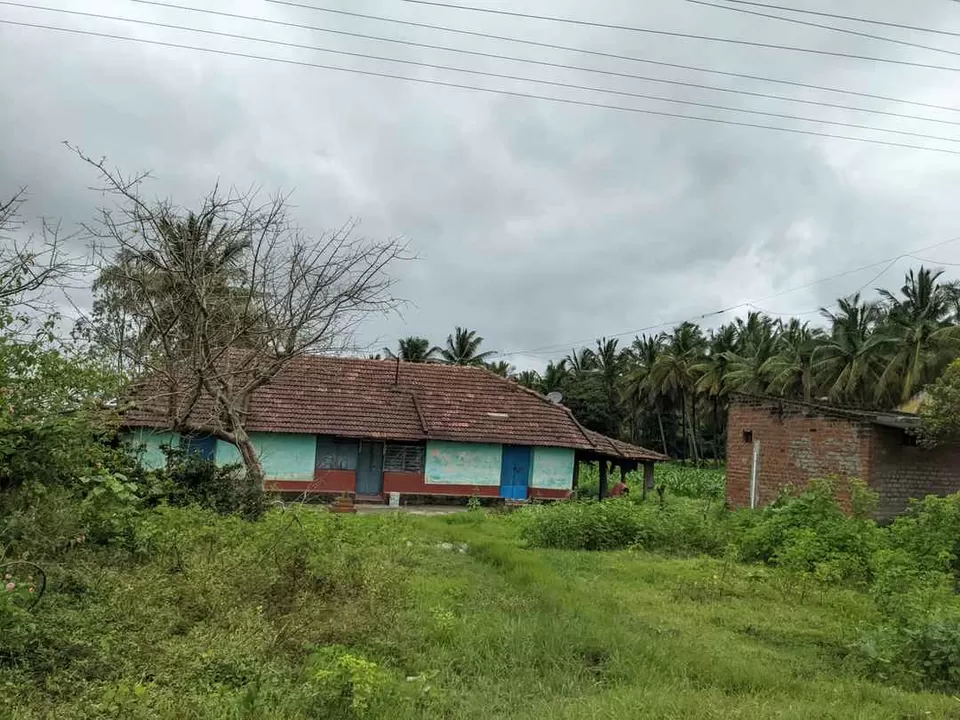 We stopped for breakfast at hotel Anagha Grand on the Mangalore Highway, where we treated ourselves to a hearty south Indian breakfast.
Stop: Sri Chennakeshava Temple in Belur.
Home to Belur: 207 km; 3 hr 50 min
Built in the 12th Century, it is one of the finest examples of Hoysala Architecture.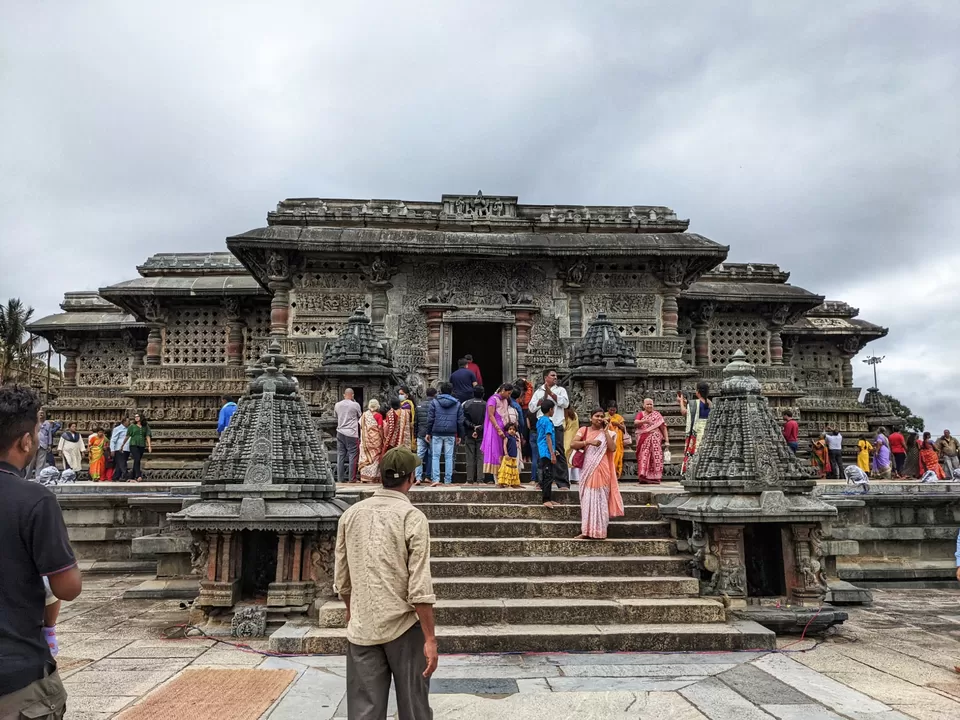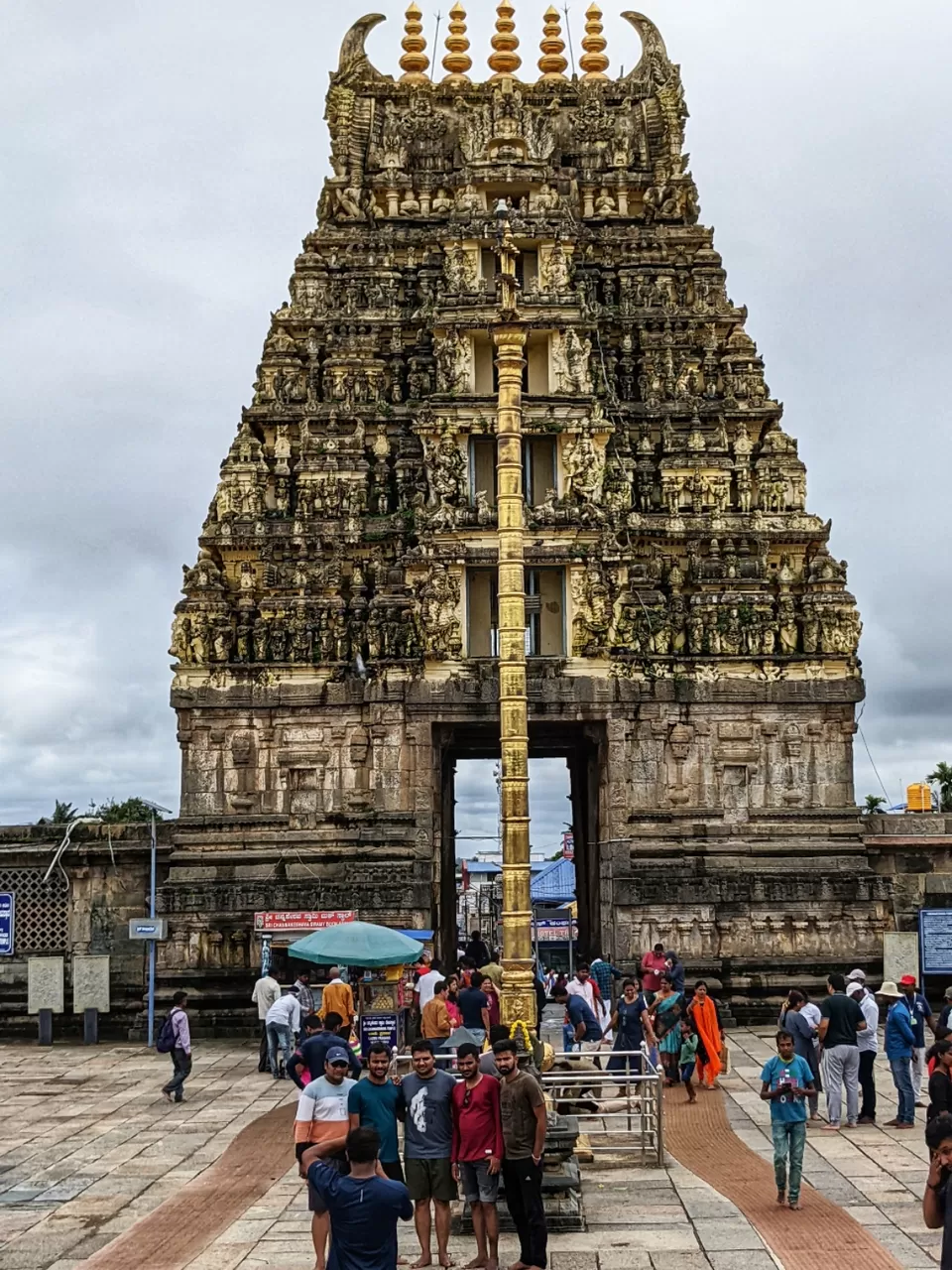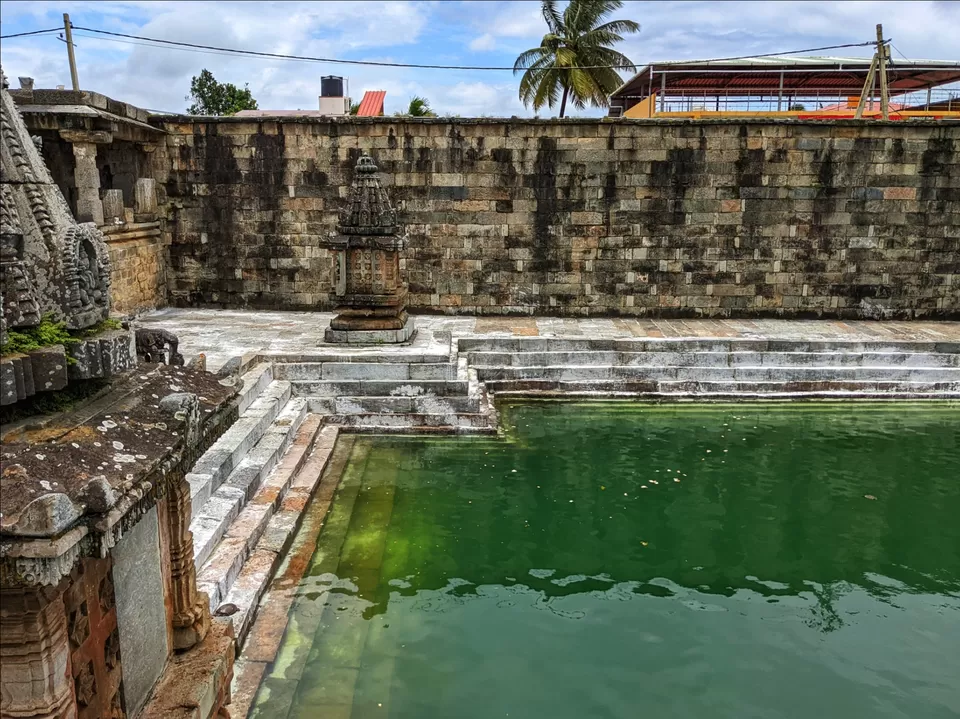 Stop: Katikan Homestay, Kalasa
Belur to Katikan Homestay: 82 km; 2 hr 10 min
Our drive from Belur to Katikan Homestay near Kalasa took us through beautiful western ghats. It was drizzling slightly, and we passed small waterfalls, coffee and even tea estates in coffee land Chikmagalur.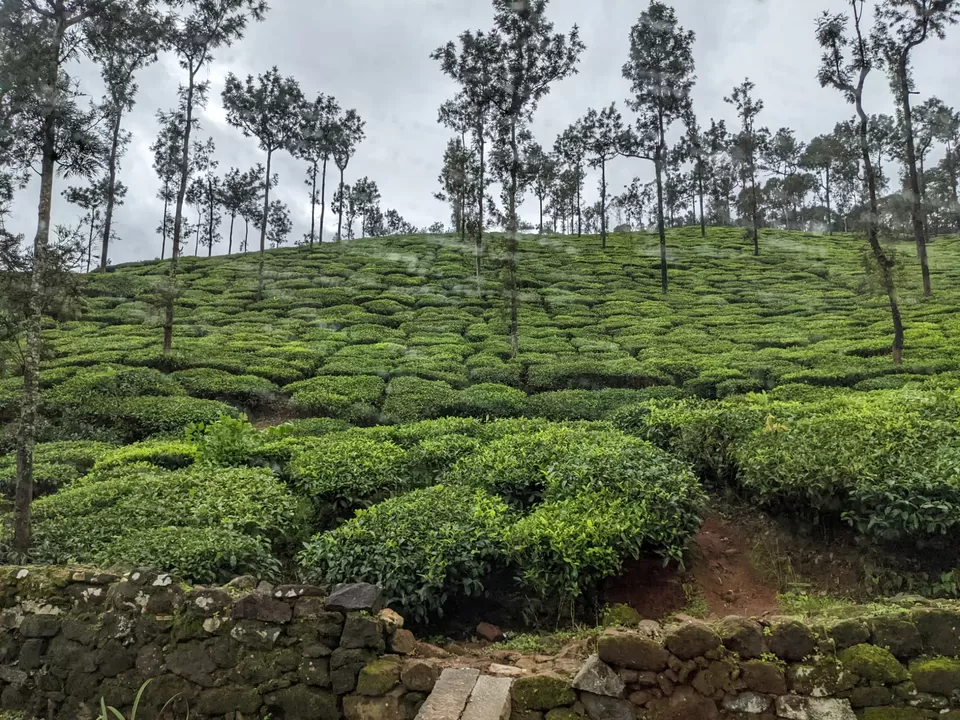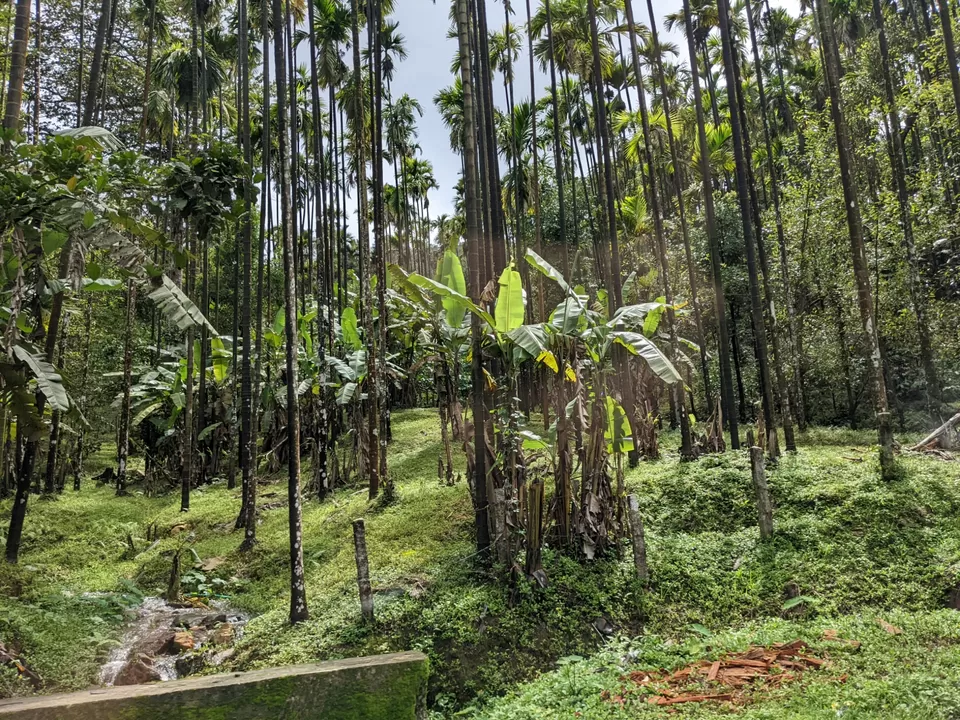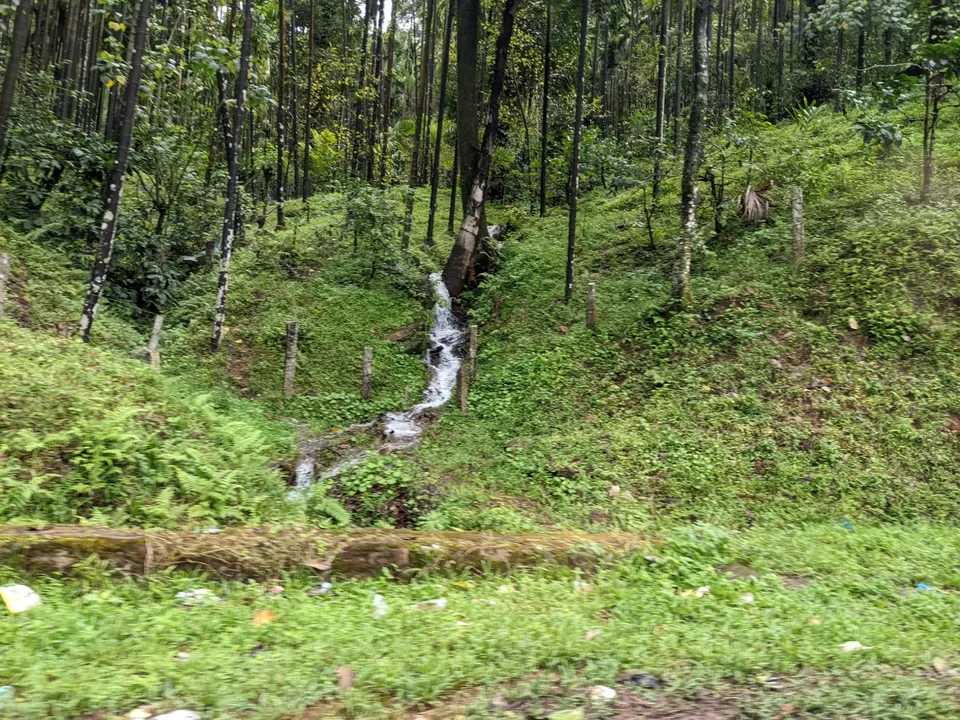 Stop: Maidadi View Point
Katikan Homestay to Maidadi View Point: 0.5 km + short hike; 20 mins
After a rather late lunch, we proceeded to Maidadi View to talk to the clouds enveloping the Western Ghats.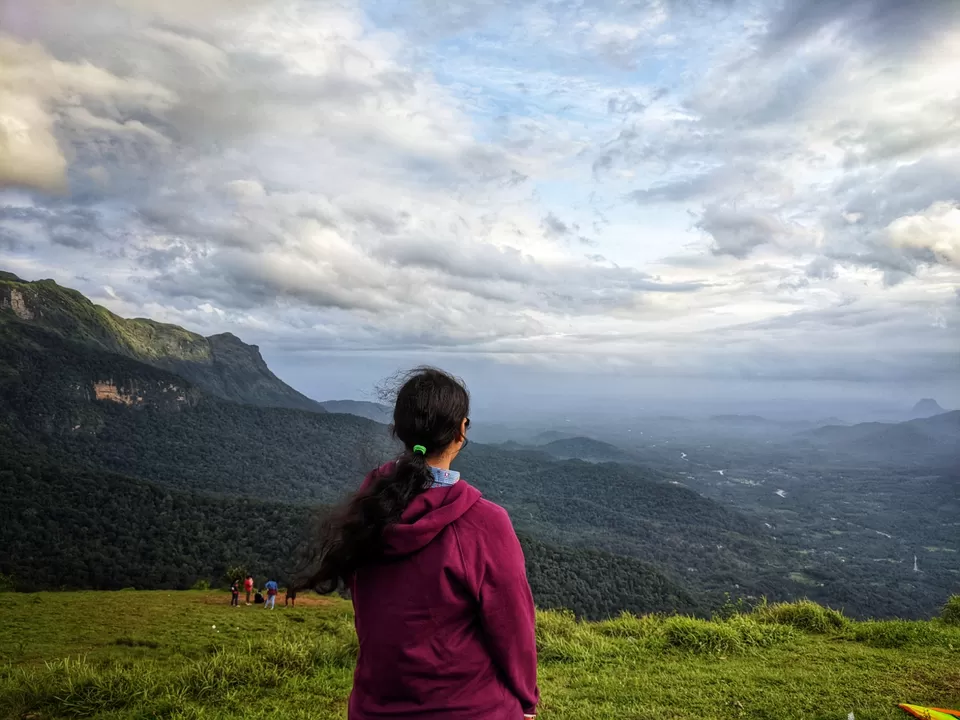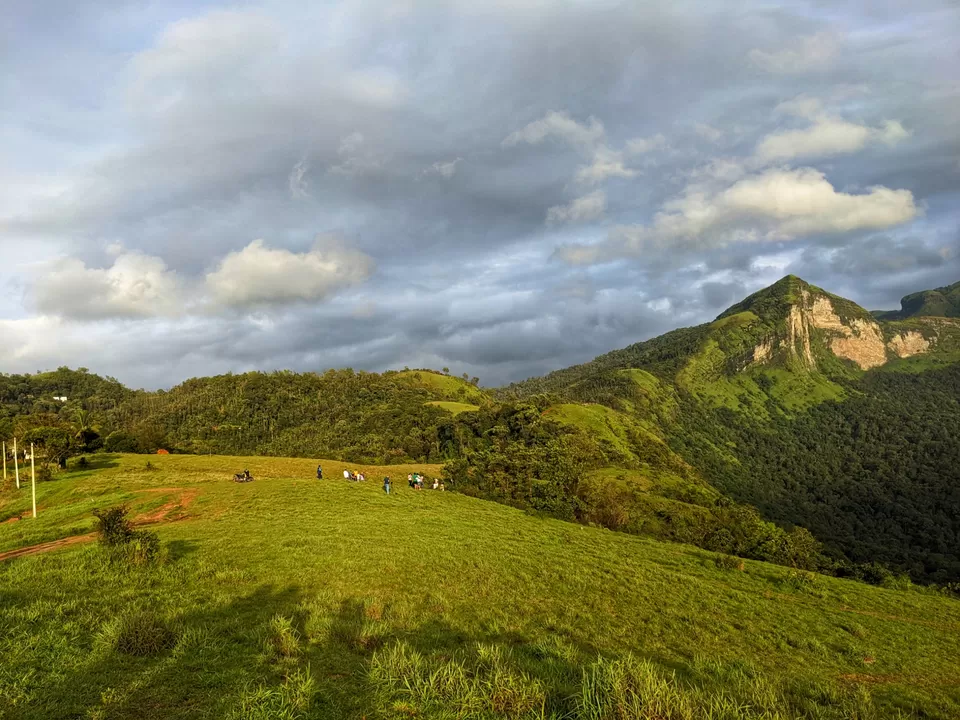 Other places which can be visited en-route: Halebidu Hoysala Temples, Yagachi Dam, Shettihalli Church
Stay for the night: Katikan Homestay, Kalasa
Staying in a homestay amid coffee plantations is a unique proposition that Karnataka offers, and it should not be missed!
Next day after breakfast we proceeded to Murudeshwar via Kudremukh.
The 1.5 hour drive was filled with spectacular sights. There is no phone signal in this area, and it has to be covered within 1.5 hours(ensured through passes). But I'll tell you that's tough! Because you'll want to get down and take pictures at every turn. The road ends in a coastal road, with the sea on one side, and the river on the other.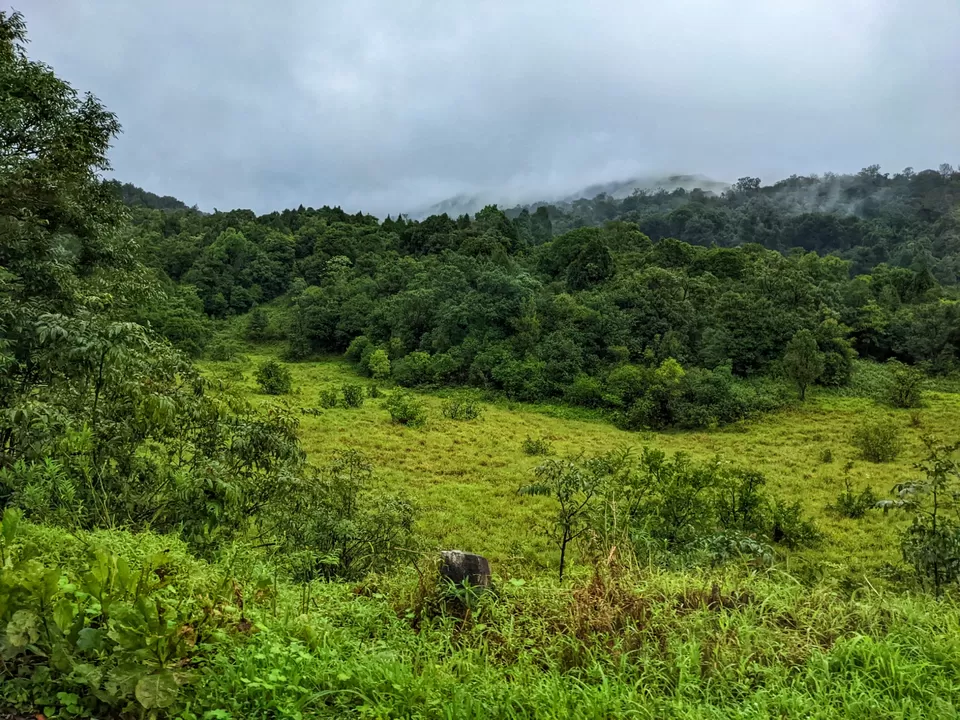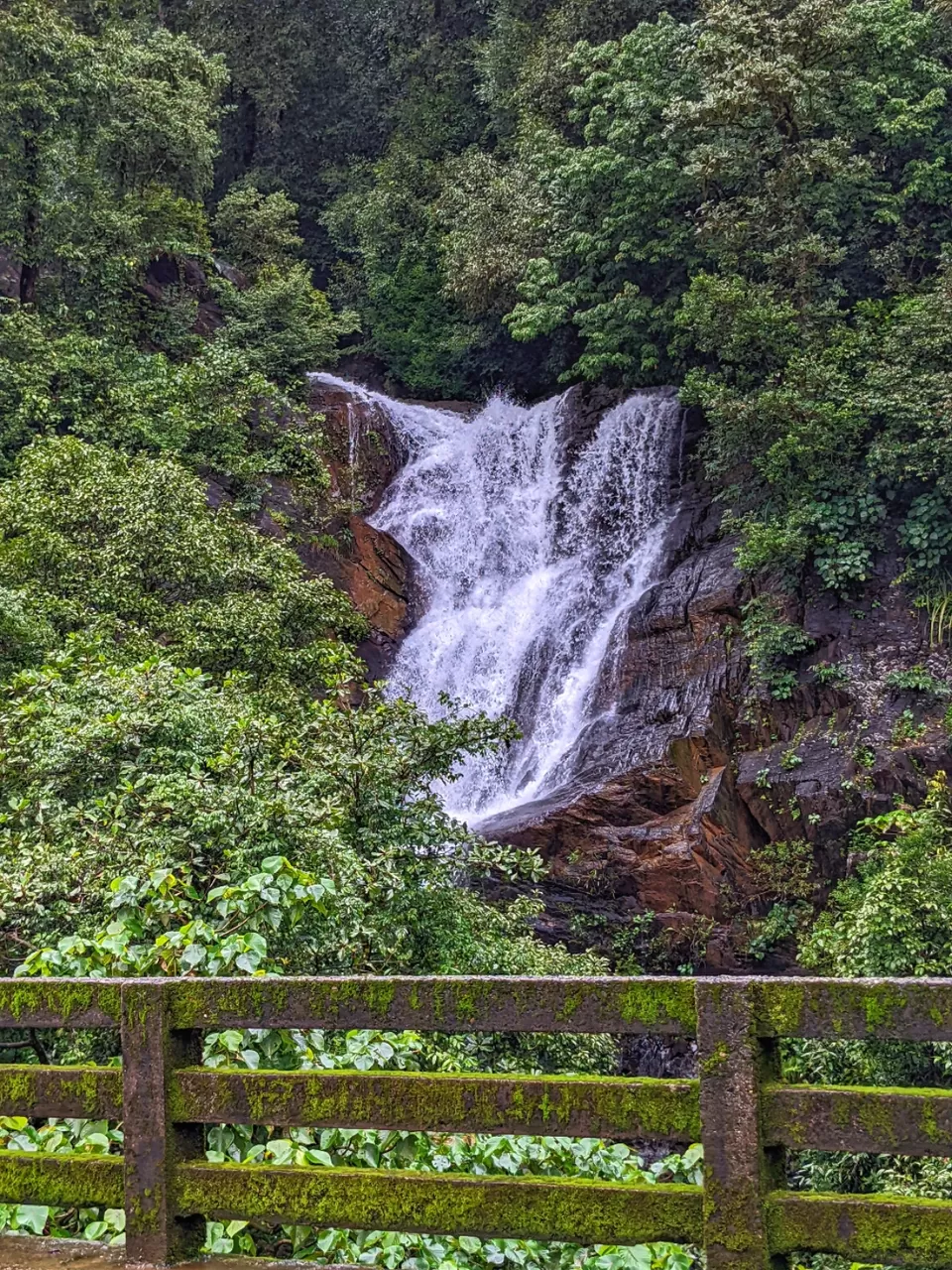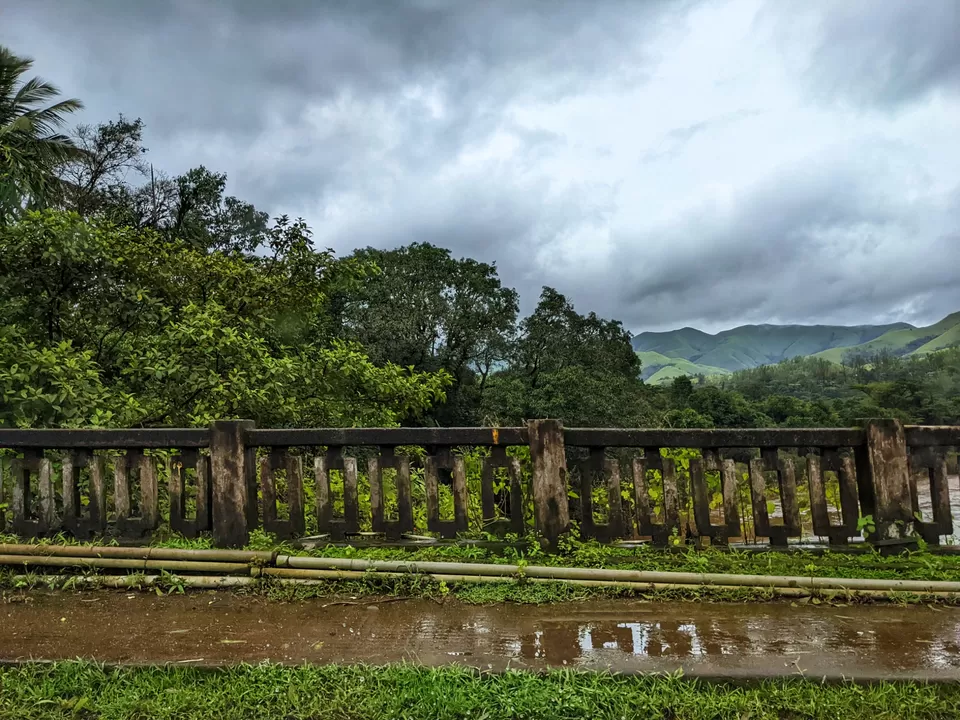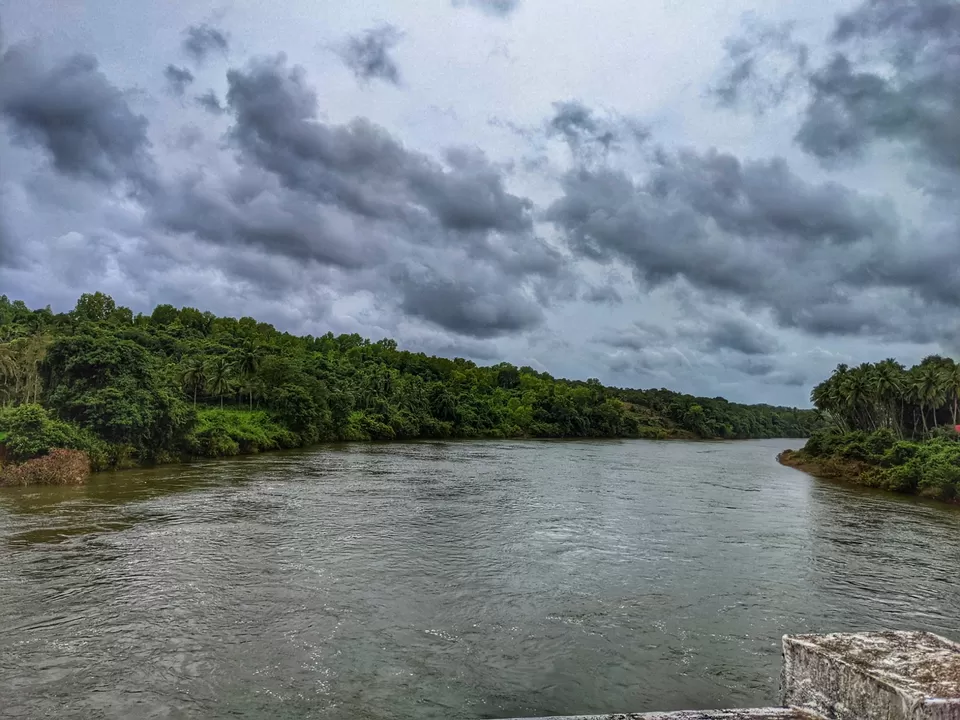 Stop: Murdeshwar
Katikan Homestay to Murudeshwar: 219 km, 5 hr
Murdeshwar is a small town surrounded by the sea on 3 sides. It is famous for the second largest Shiva Statue in the world that can be seen from practically anywhere once you enter here. The Murdeshwar temple is also famous and it has an observation deck to give a bird's eye of the town. It can be reached through lift. When we went it was really crowded so we didn't go inside the temple. But we did go up to the Shiva Statue and the views were awe inspiring.
Other places which can be visited en-route: Kalasa Hanging Bridge, Kyathanamakki View Point, Hornadu Annapoorneshwari Temple, Gomteshwara statue in Karkala. Near Murudeshwar, there's Netrani island for scuba diving, and Mirjan Fort for a slice of History. From Baindur, Marvanthe beach is a half an hour drive. It is bound by the sea on one side and the river on the other. Someshwar beach in Baindur is also scenic and famous for spectacular sunset views.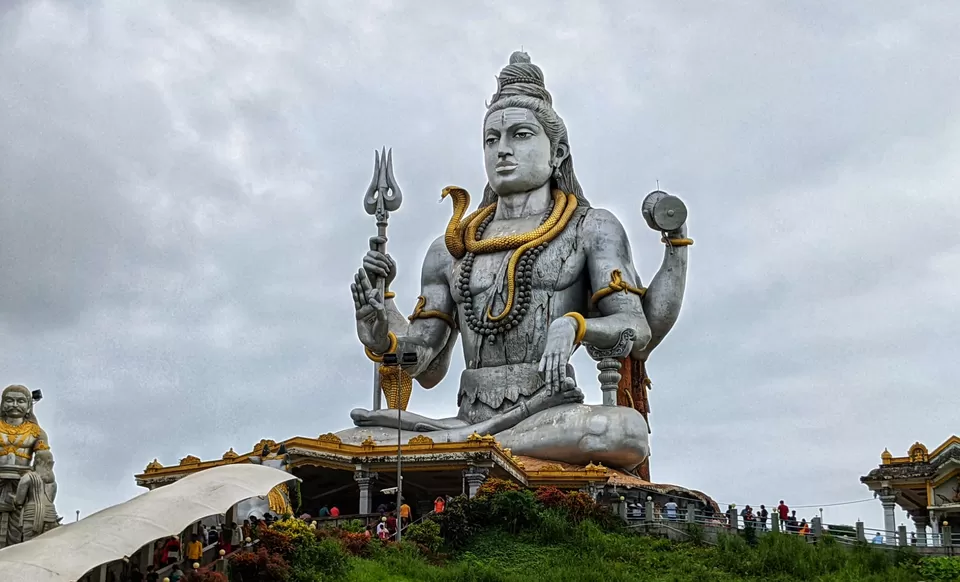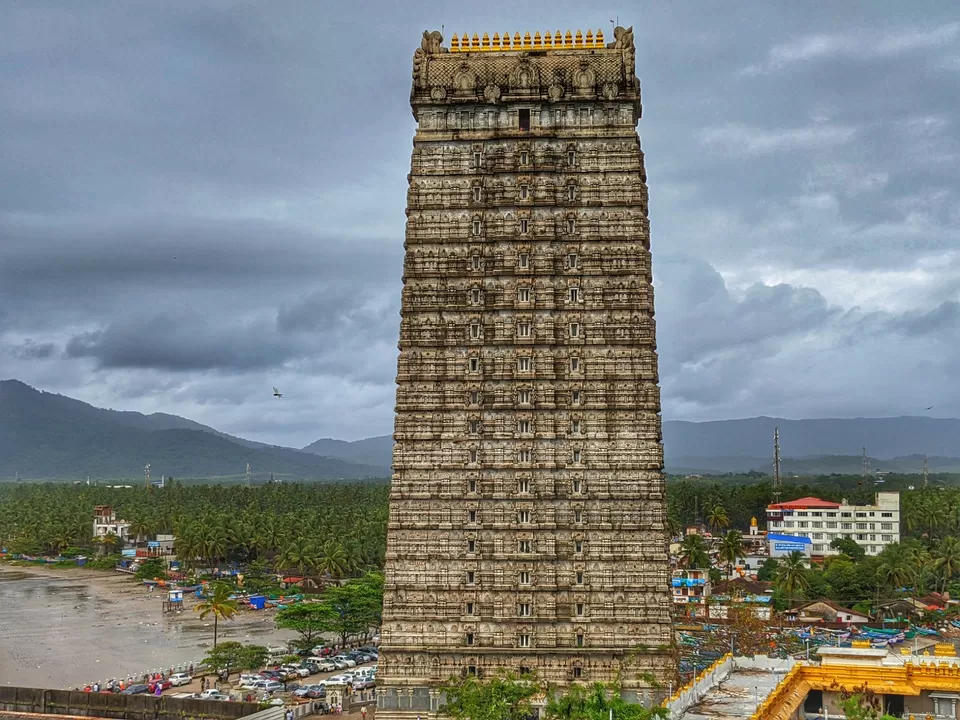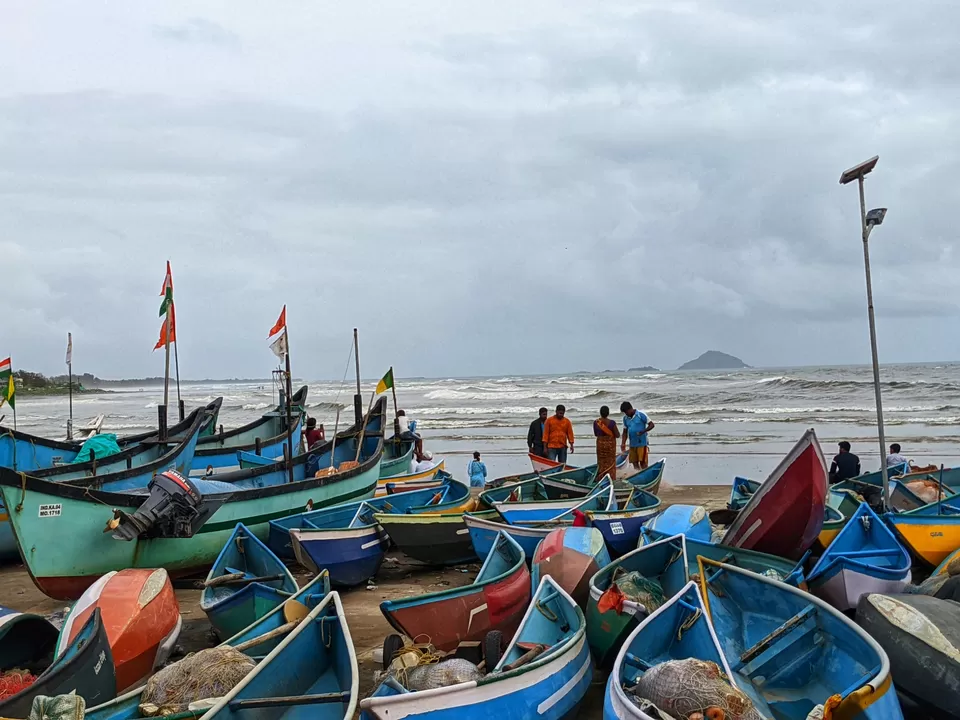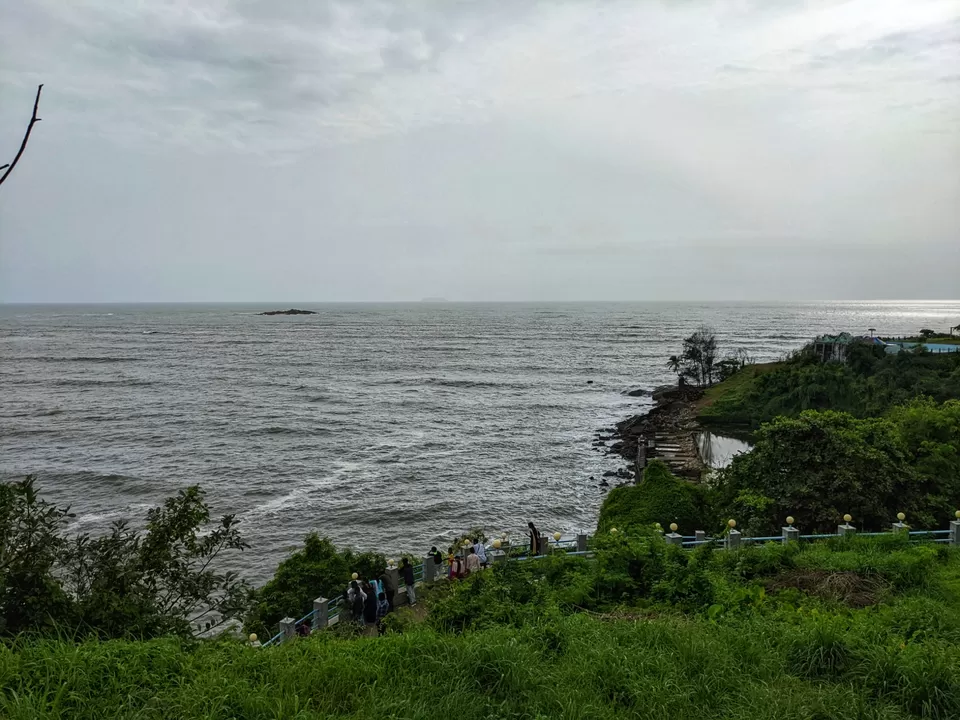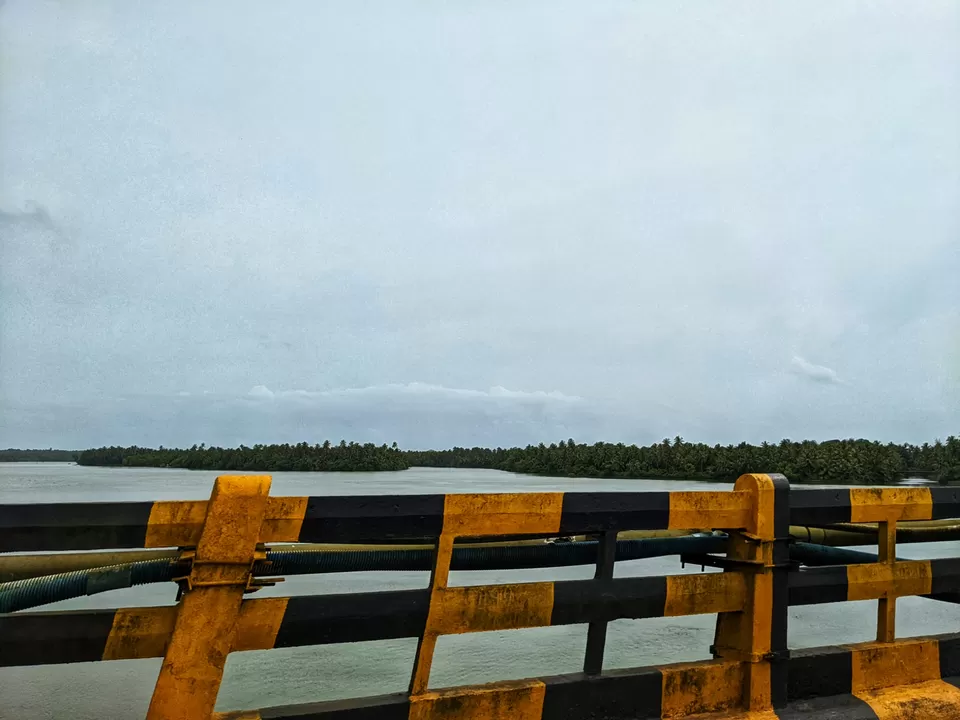 Stay for the night: Hotel Ambika International, Baindur( 30 km from Murdeshwar)
Next day, we set off to view the Jog falls. The route took us through Shravathi Wildlife Sanctuary, and the monsoon drive was filled with beautiful sights.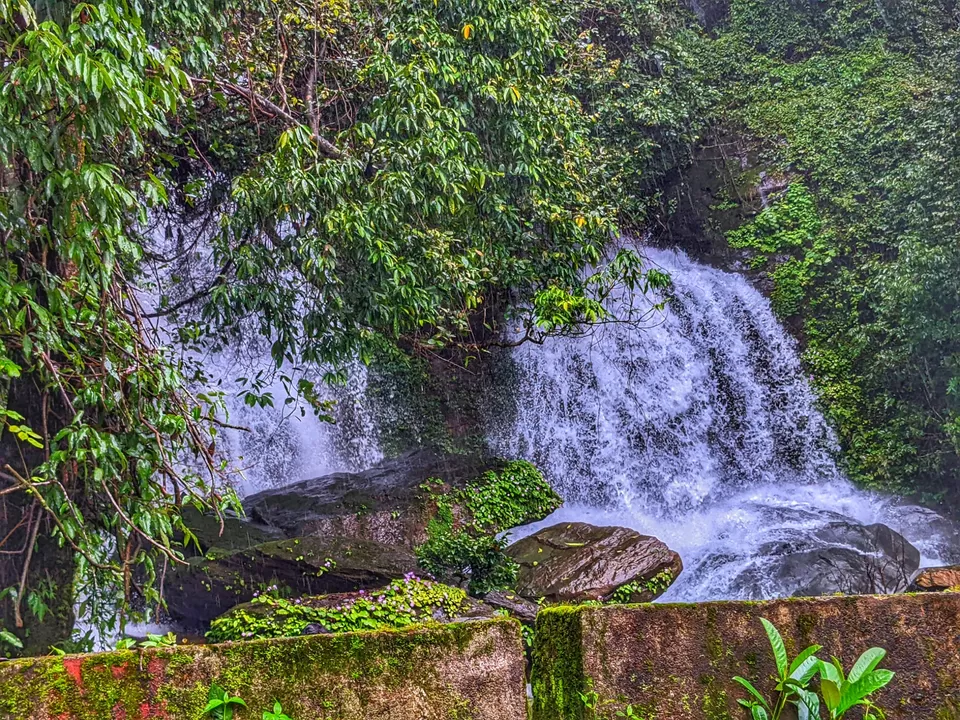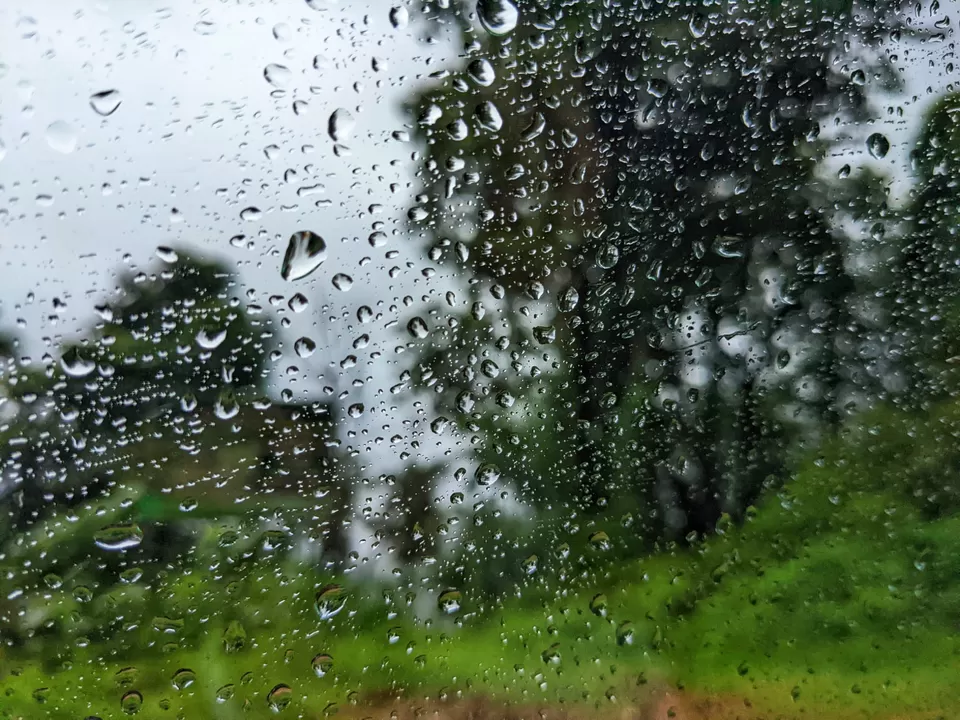 There was no phone signal once we were driving through the jungle, and google maps also stopped working at some point. At 1 or 2 places we had to stop and ask for directions.
Stop: Jog Falls
Hotel Ambika to Jog Falls: 89 km, 2.5 hours
Jog falls is one of the largest plunge waterfalls in India. It is a sight to behold during monsoon. We stopped at the Jog falls view point at the KSTDC hotel campus. There are stairs to reach the bottom of the falls but it is closed during monsoon.
We had lunch at a small hole-in-the-wall place called Prakruti Lodge. The food was tasty and the top of the falls could be seen from here through mesh barricades. From here we proceeded to Shivamogga
Other places which can be visited en-route: Shravathi Wildlife Sanctuary, Linganamakki Dam, Honnemaradu.
Stay for the night: Harsh the Fern', Shivamogga (101 km, 2 hrs 15 mins)
The reason behind choosing to stay in Shivamogga was that it is closer to Bangalore and next day we had to return. Also, Shivamogga being a large town has better accomodation options.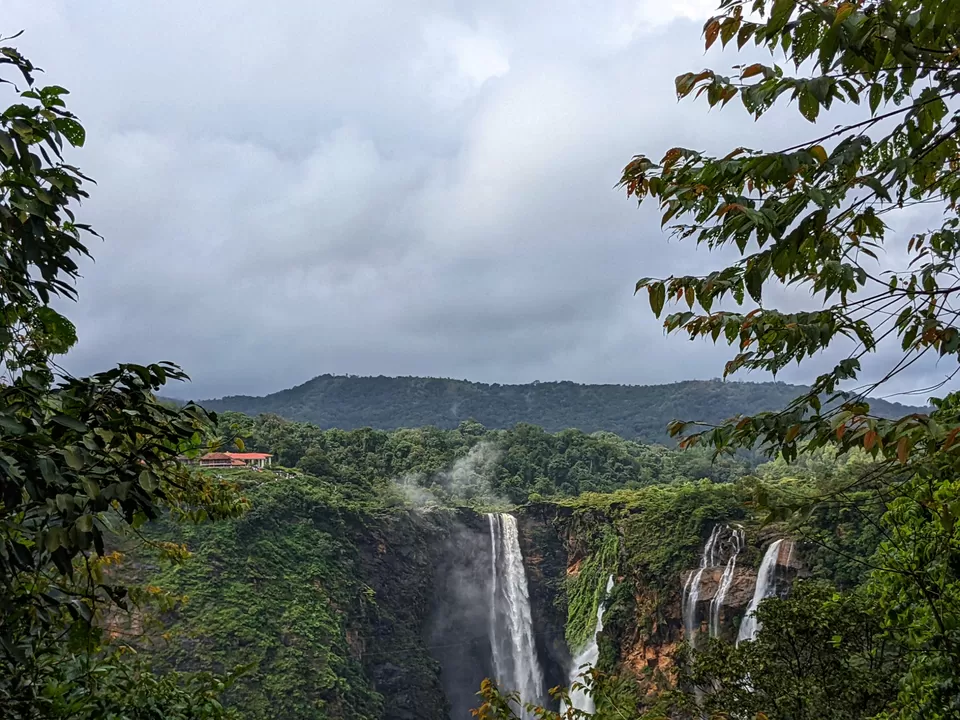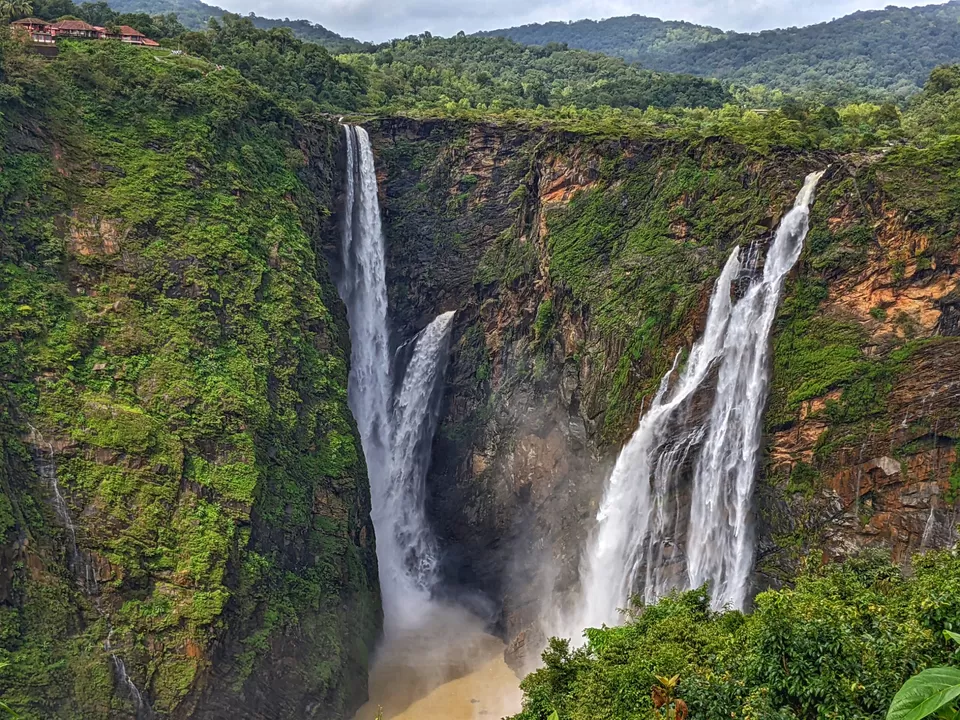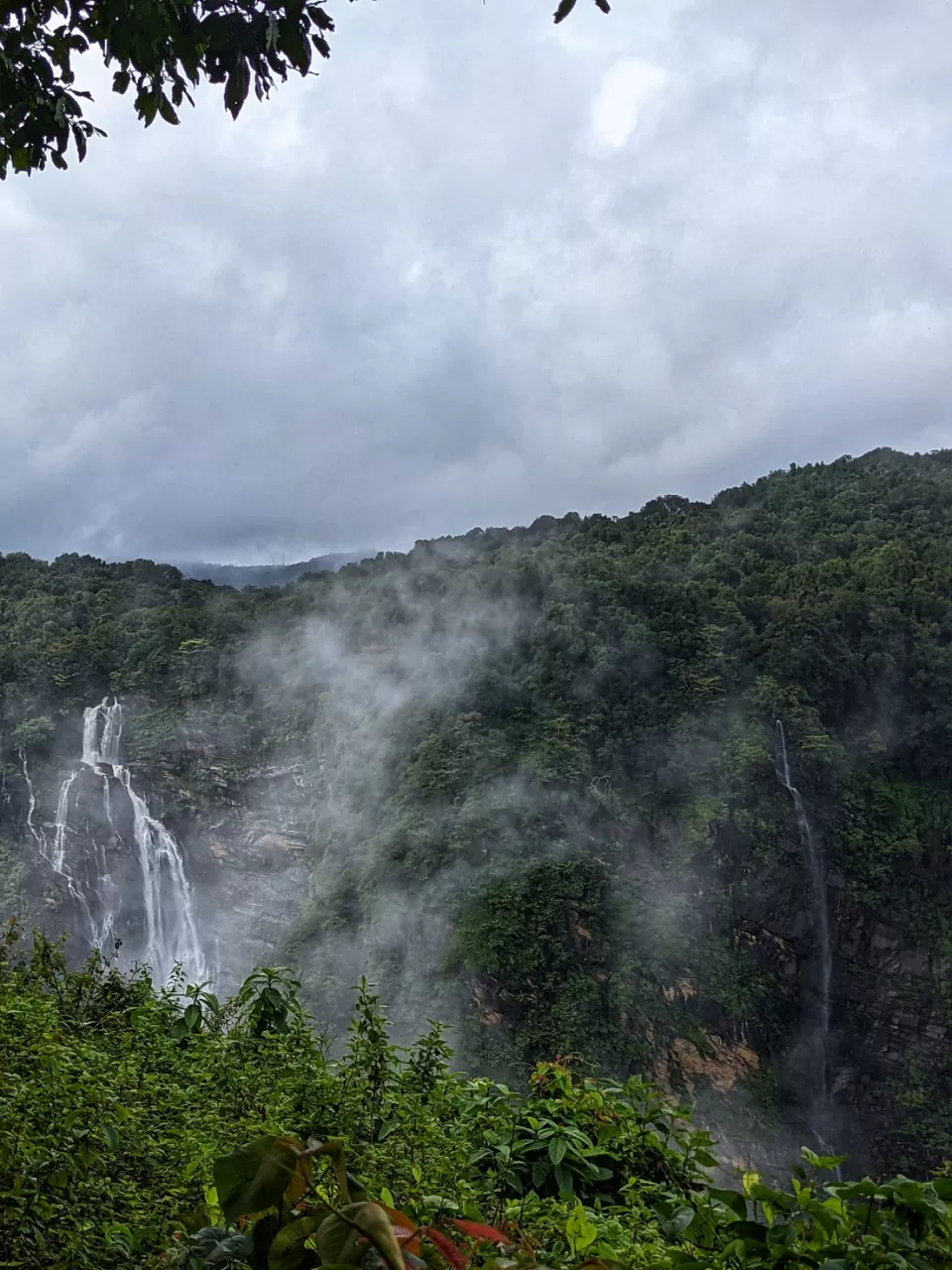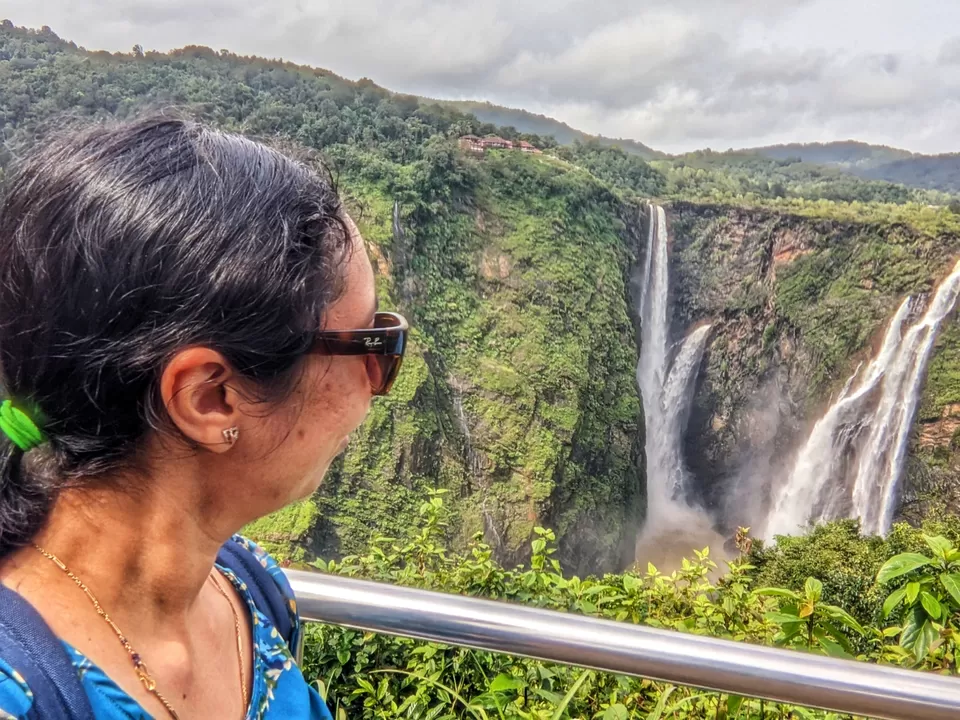 Stop: Sakrebyle elephant camp
Hotel Harsha the Fern, Shivamogga to Sakrebyle elephant camp: 18 km; 35 min
We wanted to take the Lion and Tiger safari at Shivamogga, but it is closed on Tuesday. So we decided to visit the elephant camp which was around half an hour away.
It is open only till 1 PM. The officials told us that after 1, the elephants are left in the jungle every day, and brought at the camp in the morning for bathing, feeding etc. We touched their trunk and they gave their blessings to us. We also saw elephants being fed. Ride was not available. Ticket was priced at Rs. 50 per adult. It was free for kids. To watch elephant bathing, one has to plan really early(around 8.30 am).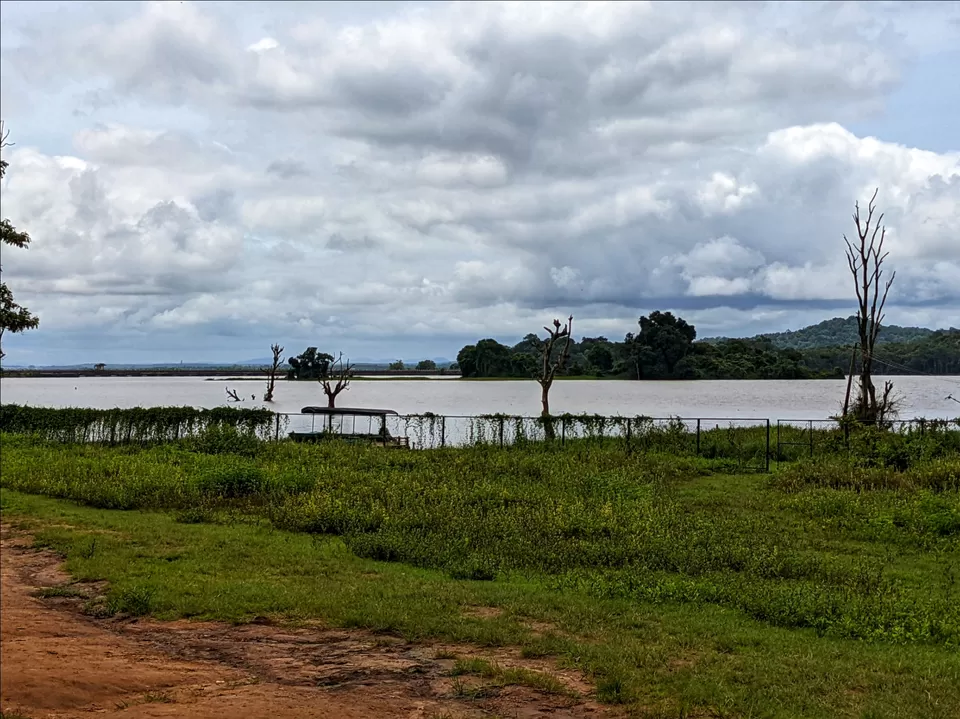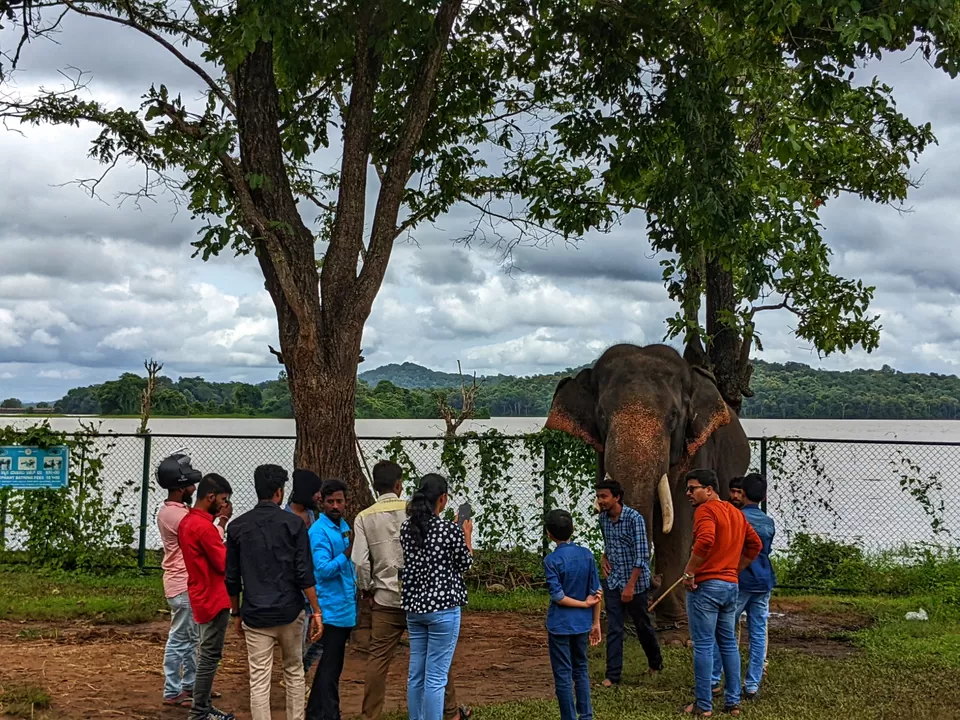 Finally, after a long journey covering more than 1000 km in 4 days, we were on our way back home. The road took us through Chitradurga district, and the hillocks of Tumkur. As far as we could see, there were green fields, brown hills and azure sky, making a brilliant contrast.