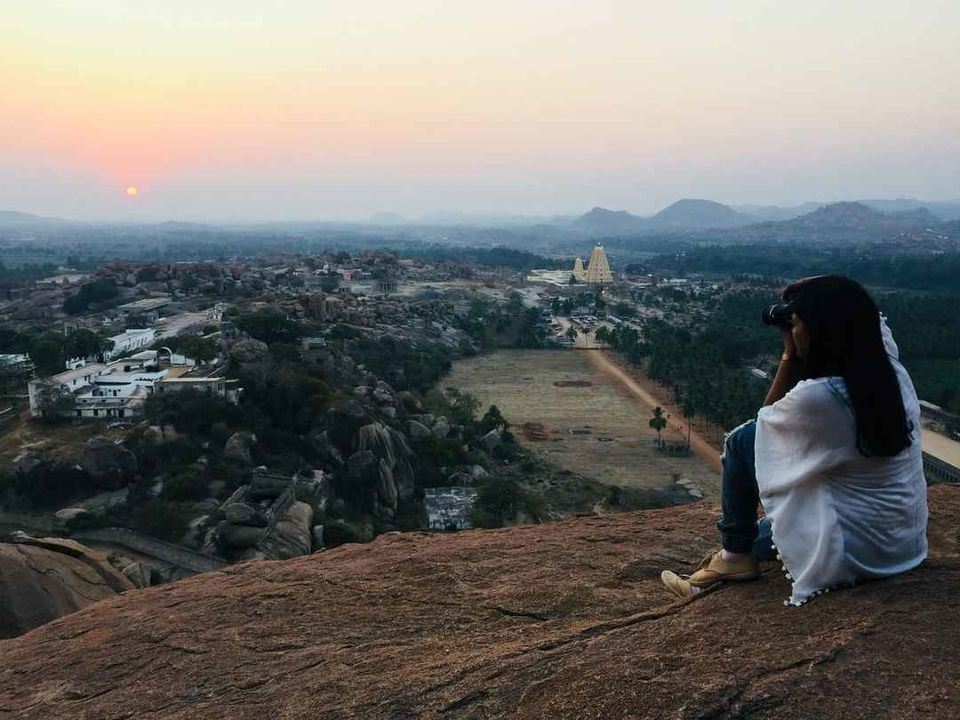 Hampi is an ancient city on the banks of River Tungabhadra in the state of Karnataka. It was the centre of King Krishnadeva Rai's Vijaynagar Kingdom. As the legend goes, Hampi- Vijaynagar was the world's second largest medieval era city after Beijing. It was prosperous, wealthy and grand.
We couldn't wait to explore the nook and crannies of this ancient town. We started at 5A.M. in the morning from Pune and after a long drive of 8 and a half hours, reached Hampi at 2:30 P.M. The route we took was: Pune-Solapur-Sultanpur-Hospete-Hampi. Roads are in pretty good shape. Don't expect to find good hotels or eateries between Bijapur and Hospete. Carry snacks and water for those hunger pangs. The road between Bijapur and Sultanpur is a two-lane road. So avoid driving through it in the dark. Washrooms are a rarity on this route, so use the ones at petrol pumps whenever you get a chance.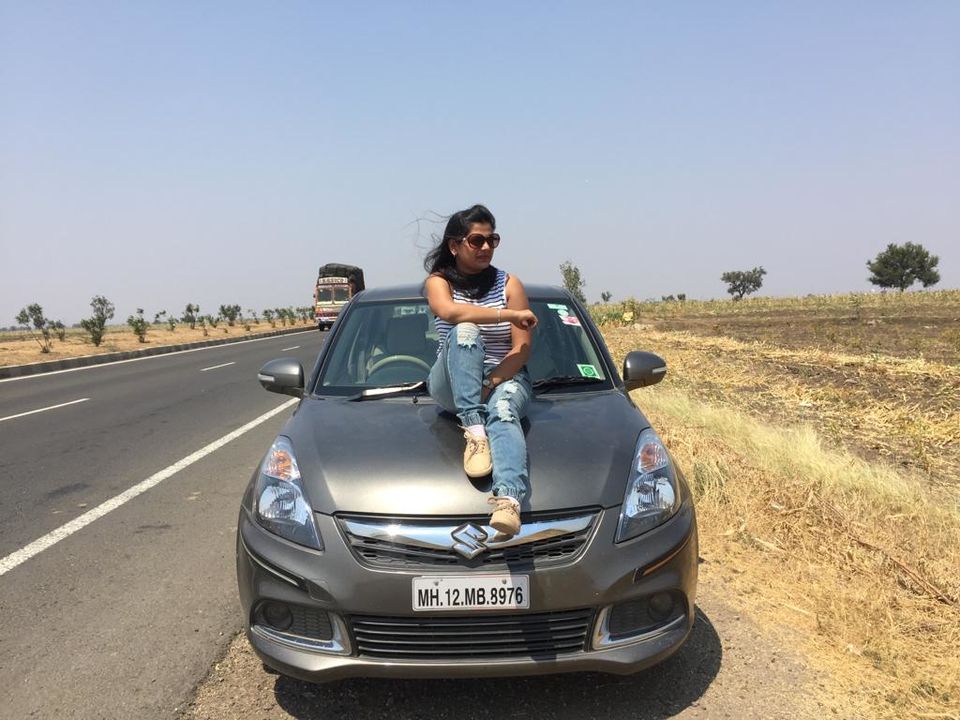 HAMPI
The roads leading to Hampi are as beautiful as the place. The rusty brown surroundings were mesmerising. You would find ruins of the ancient city on the outskirts or huge gravity defying rocks otherwise. We made our way to the Hampi bazaar and parked our car. We barely ate throughout the journey and were famished as hell, so the first task was to look around for a place to eat. Now in Hampi, usually everything shuts down for siesta. We were lucky to find some food at this quirky place called "The Mango Tree Restaurant" close to Hampi Bazaar. We later realised that it was one of the most famous places in the area.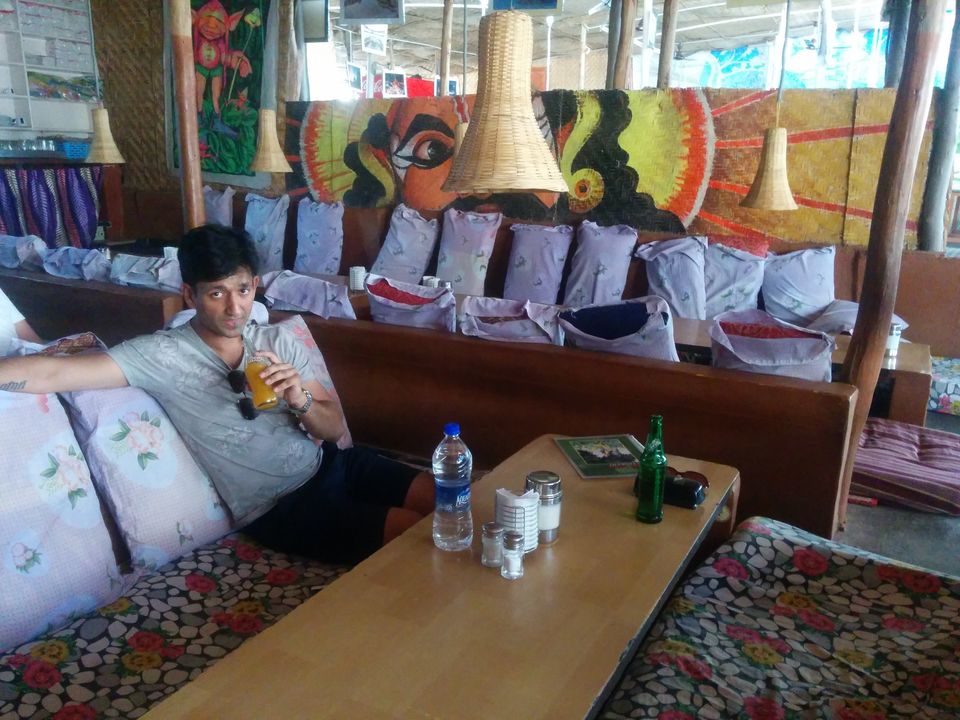 After a good fill we crossed the river to the very famous Hippie Island. Since it was the festival of Holi that day, we could see colour everywhere. The vibe there was very different from the other side. This place was chaotic yet lively. People around seemed to be in another place altogether running around playing colour and dancing to the music. There was something about this place that pushed us to explore more. After walking around a bit we found a nice little place set up amidst a beautiful surrounding (I missed on the name of the place). It offered serenity amidst all the chaos. We chose a nice corner, threw ourselves on the comfortable cushions, placed our order and drifted in a nap at the sound of birds chirping around the corner. We had a nice time here playing cards, chitchatting, eating and napping. Later we pushed ourselves back to the other side as the last ferry was to leave soon. We also had to drive down to our abode for 2 days. As we crossed the river, it was close to sunset. We decided to go for a short hike up the Matanga Hill for the sunset. You could witness one of the most beautiful sunsets from here. It was mesmerising to watch the sun go down for the day. Isn't it sad that in our chaotic lives we tend to miss these wonders of nature which brings peace to our minds in the true sense of terms?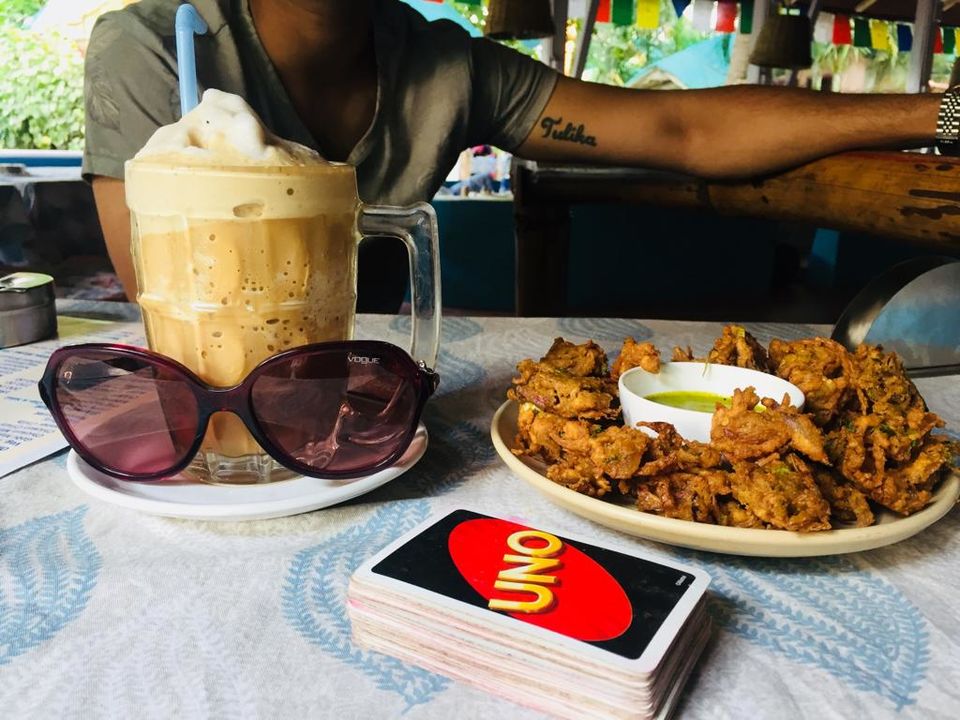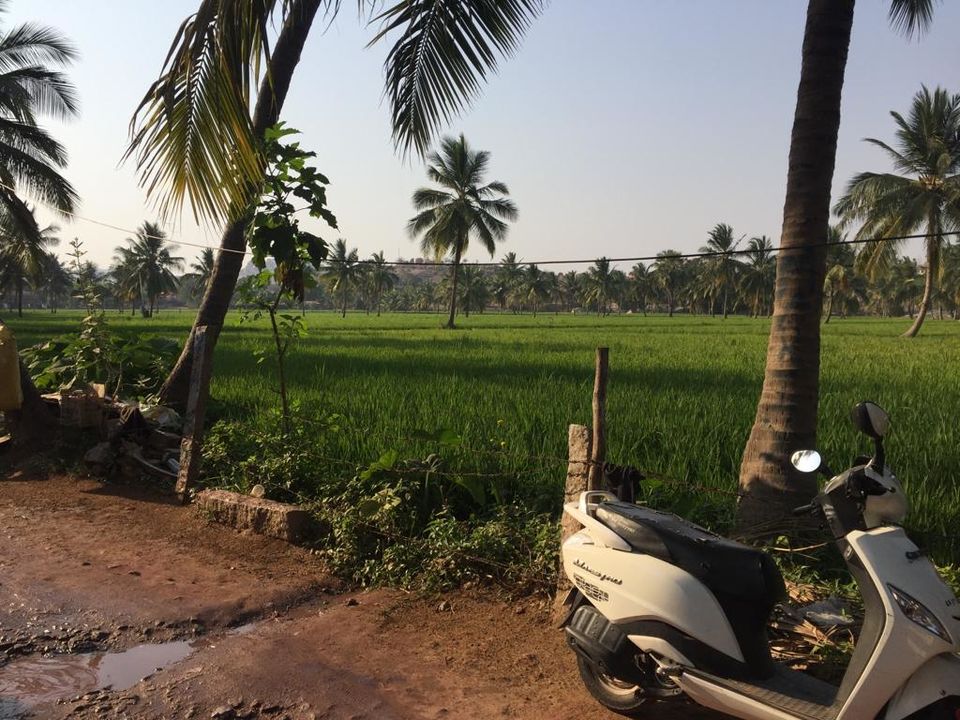 We had chosen to stay with Hyatt Place Hampi which was about 30 kms away from town. This was located amidst the lush green ambience of the Vidyanagar Township majorly owned by the JSW Group. To reach here we had to cross Daroji Bear Sanctuary. This is an experience you shouldn't miss if you are in this area. The lush green trees, smell of fresh air, the light breeze and the deafening silence, all of these while you drive through the narrow and curvy road. You could feel a different connect with the nature.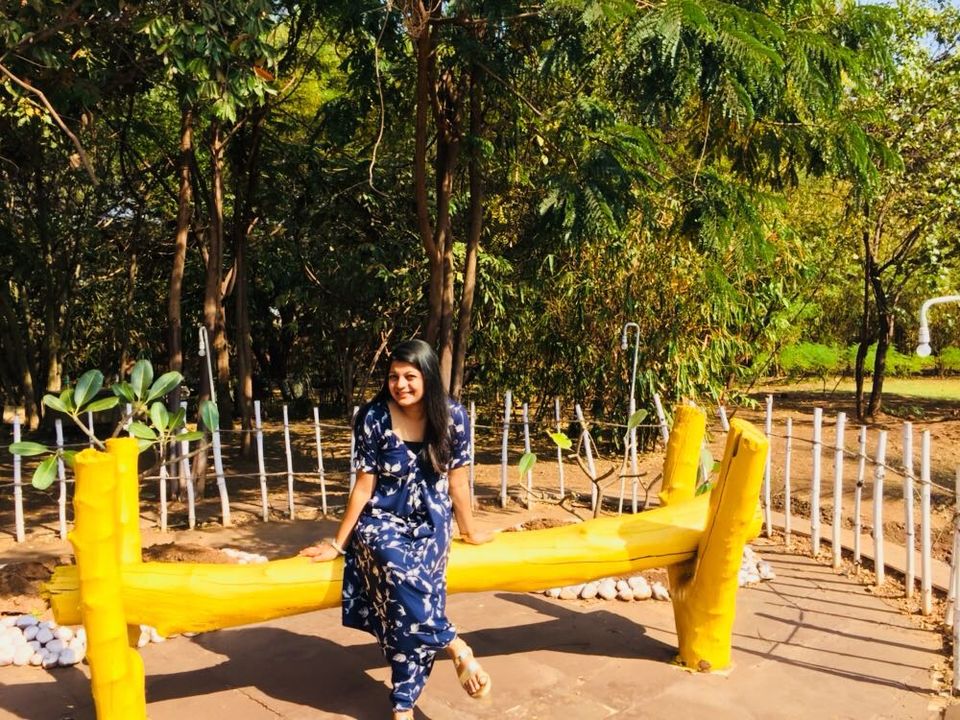 Day 2 was spent entirely exploring the ruins of various temples, palaces and the market area of the grand Vijayanagar Kingdom. The ruins of Hampi is pure architectural marvel which makes you wonder the extent of human mind which could design such things. It was a day full of learning about our golden history and being amazed at those intricately carved sculptures, pillars and ceilings. It made us realise the abundance of knowledge we were missing on all these years of our lives and how much more the entire world holds for us. We also went for the famous coracle ride on the river. Beware of the coracle keepers as they tend to charge a bomb for the same. Bargain or just find another person on a different bank but restrain from paying over 150-250 per person. Do take a guide along as there are a lot of things that we wouldn't know if not for them. Guides with proper licence are particularly trained in the history and architecture of the place and thus would have a lot of knowledge to offer making the sites much more interesting. Also remember to keep yourself hydrated as Hampi can get really hot. You shall find hawkers selling watermelons and a variety of juices and drinks outside every complex.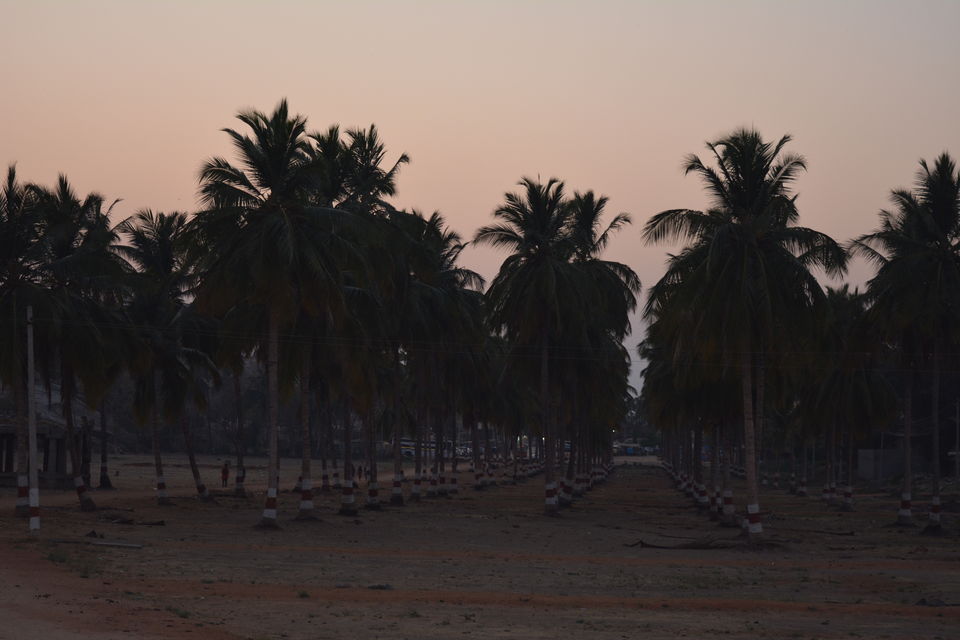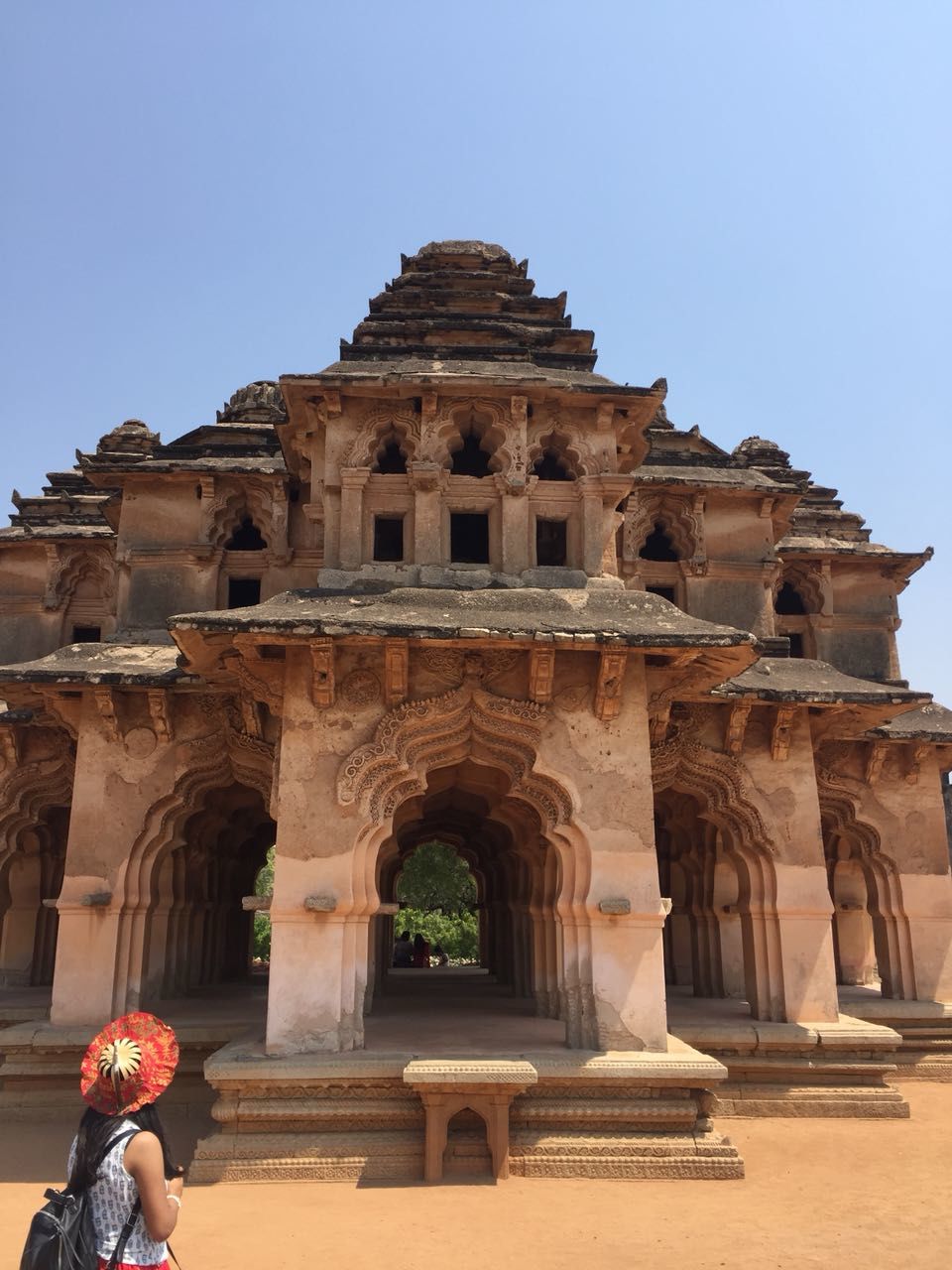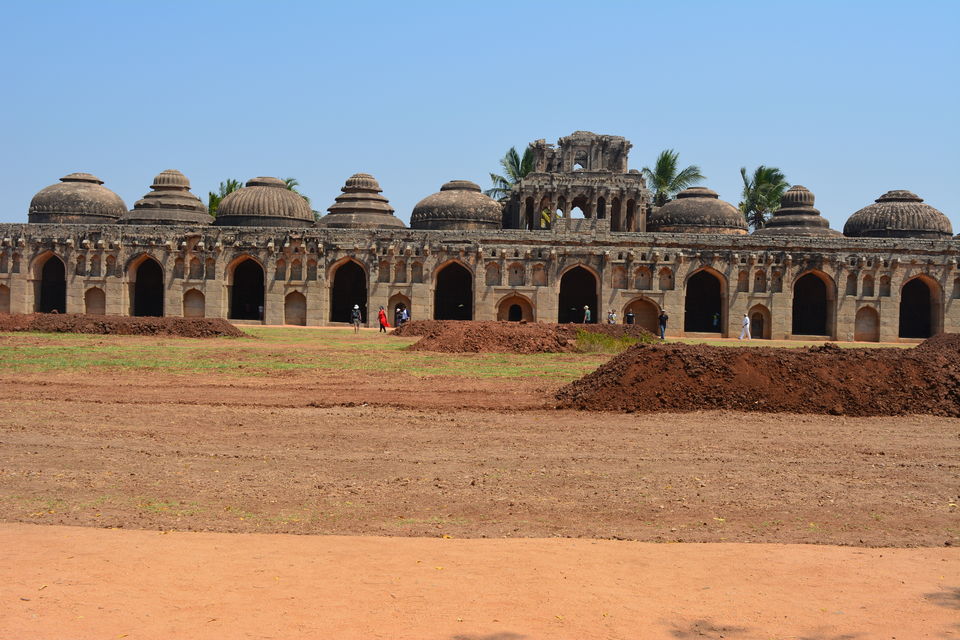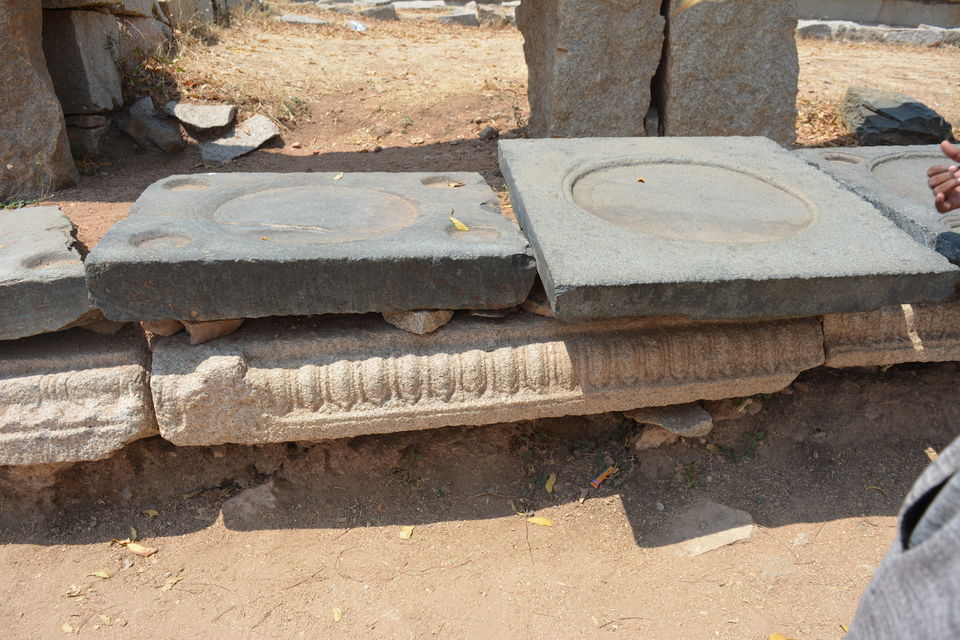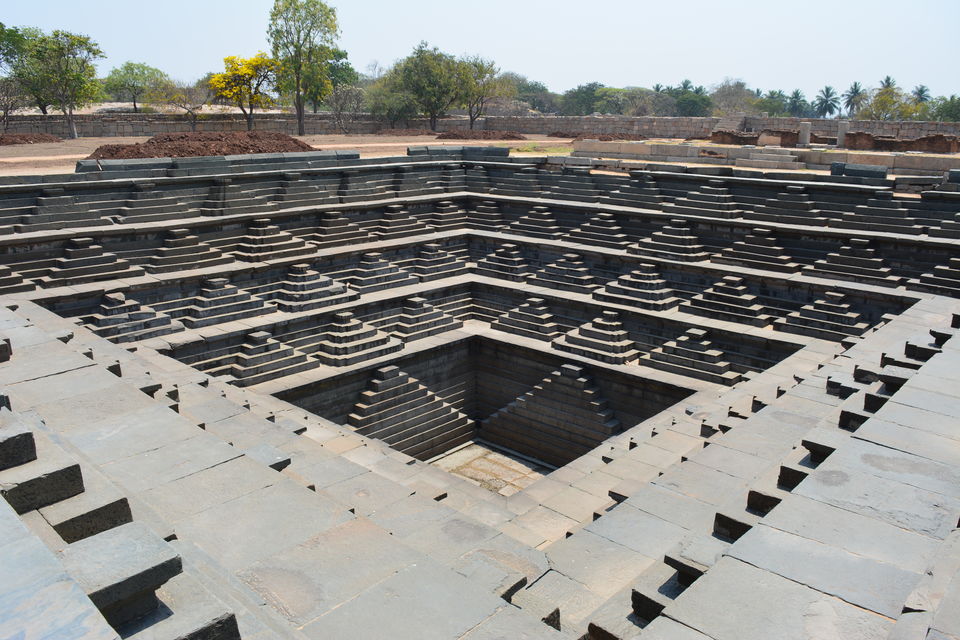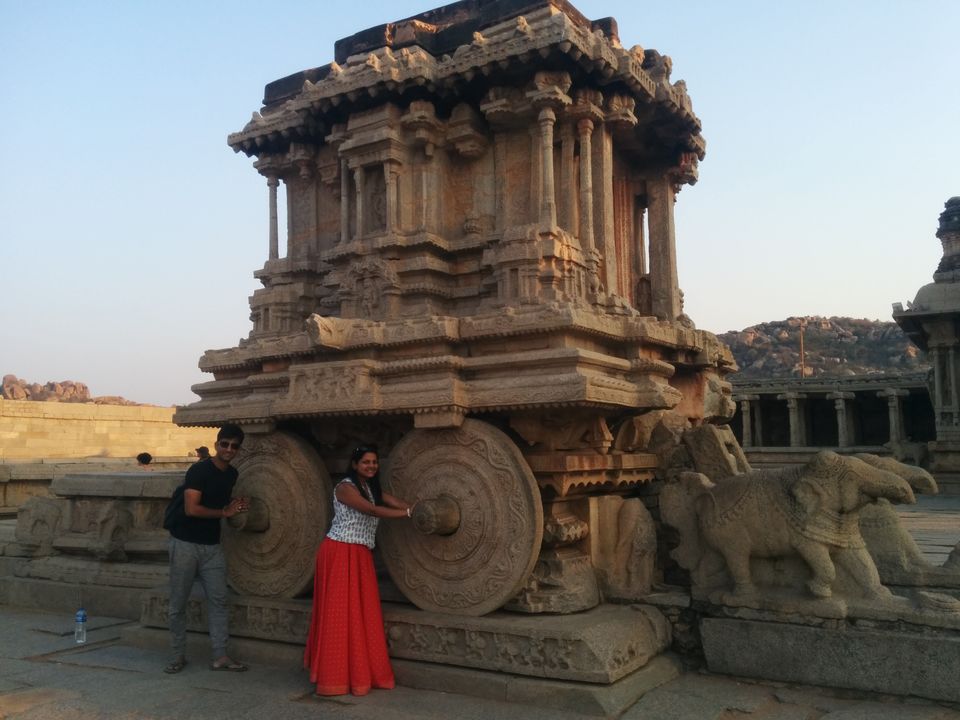 Day 3 started early as we had to drive almost 600 kms back to Pune. After spending some time at the hotel, we checked out and made our way to the birth place of Lord Hanuman. This temple not known to many was perched on the top of a hill (Anjeyanadri Hill) and we had to climb over 550 steps to reach the temple. The view from atop is one of its kind. The sight of paddy fields surrounding the hill, the valley and the river flowing below is mesmerising. With heavy hearts and hoping to come back, we left for our journey back home. 2 days are definitely not enough to soak into the vibe of this beautiful historic place.
Hampi was everything as promised by pictures on Google and tales by visitors. But little did we know that this ancient city had its roots deep into Hindu Mythology. It travels back to the Treta Yug, the Yug of Ramayana. The Hindu Epic Ramayana witness a lot of places in and around Hampi as integral part of its stories.
For instance,
1. Matanga Hill was the abode of Rishi Matanga where later Vali's brother Sugriv stayed put hiding from Vali. Vali was cursed to die having set foot on the hill. In present times, Matanga hill stands about 200 mtrs from the Virupaksha Temple. A short hike of about 30 mins would take you to the most gorgeous sunset point.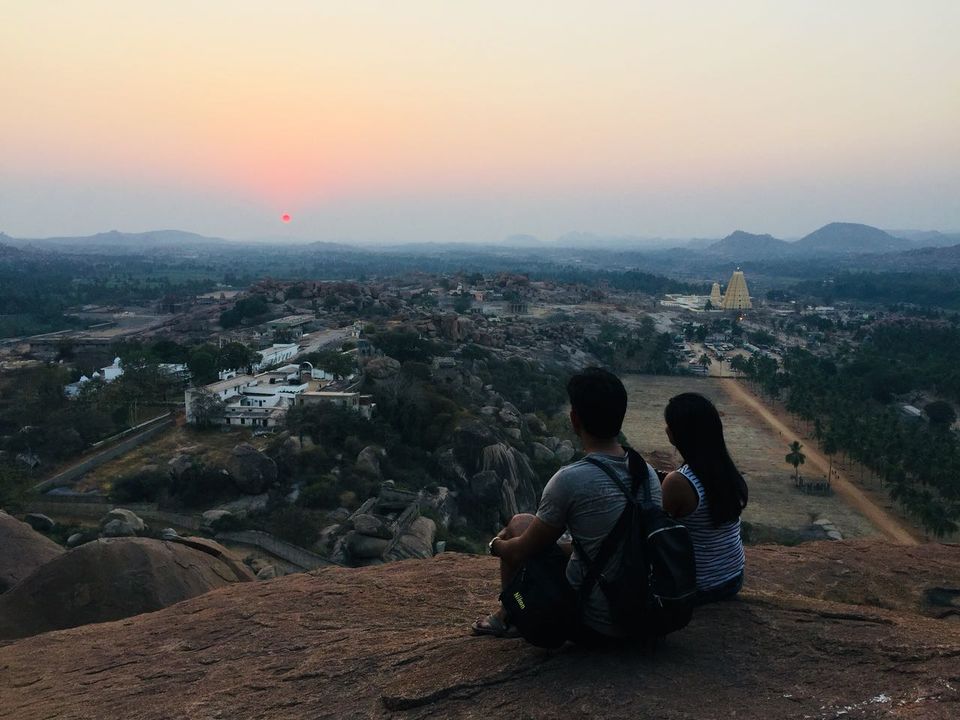 2. Malivanta Raghunatham Hill was where Lord Ram and Lakshman had stayed till the monsoon got over, before marching towards Lanka. Lots of carvings there are believed to date back to Treta Yug. One shall find Shivlings lined up on the hill. Legend goes that these were made and worshipped by Rama himself in the Holy month of Shravan. This place also makes up for a beautiful sunset point. You could lie down on one of the rocks as the breeze caress your face and the sun says goodbye for the day.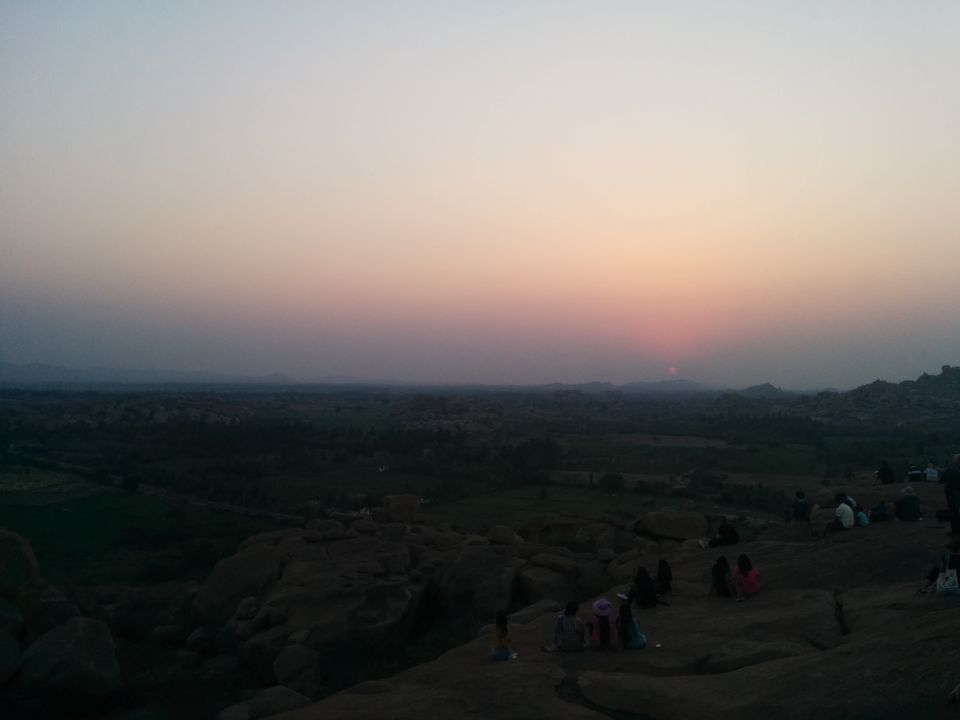 3. Pampa Sarovar (lake to the south of Tungabhadra river also known as Pampa Saras in ancient times) was the very place where Shabri, a devotee of Shri Rama, awaits His arrival. Every day she prepared for the Lord's arrival only to be disappointed till one day He finally arrived. She proceeded to feed them with wild berries, plucked and tasted by her. Moved by the devotion, Rama accepted the food and then narrated the entire story of Sita being kidnapped. It was then when Shabri suggested he should seek help of the monkey king Sugriv of Kishkinda.
4. Daroji Bear Sanctuary was where the bear army lead by King Jambavanta, the Riksharaj dwelled. King Jambavanta was a close ally of the kingdom of Kishkinda. Isn't it surprising that what forms a part of Ramayan can still be witnessed today after centuries? The proximity of Daroji bear sanctuary to Kishkinda (area around Hampi) bears exceptional testimony of this chapter of Ramayan.
5. Anjeyanadri Hill also known as Anjani Parvat is the birth place of Lord Hanuman, the main ally and the biggest devotee of Lord Rama. This hill forms a part of the ancient city of Kishkinda ruled by Sugariv. Kishkinda has been identified to be the regions around Tungabhadra River (anciently known as Pampa Saras) near present day Hampi. There is an entire temple dedicated to Ramayana in Hampi, known as Hazararama Temple which was also the Royal Temple of the Vijayanagar Kingdom.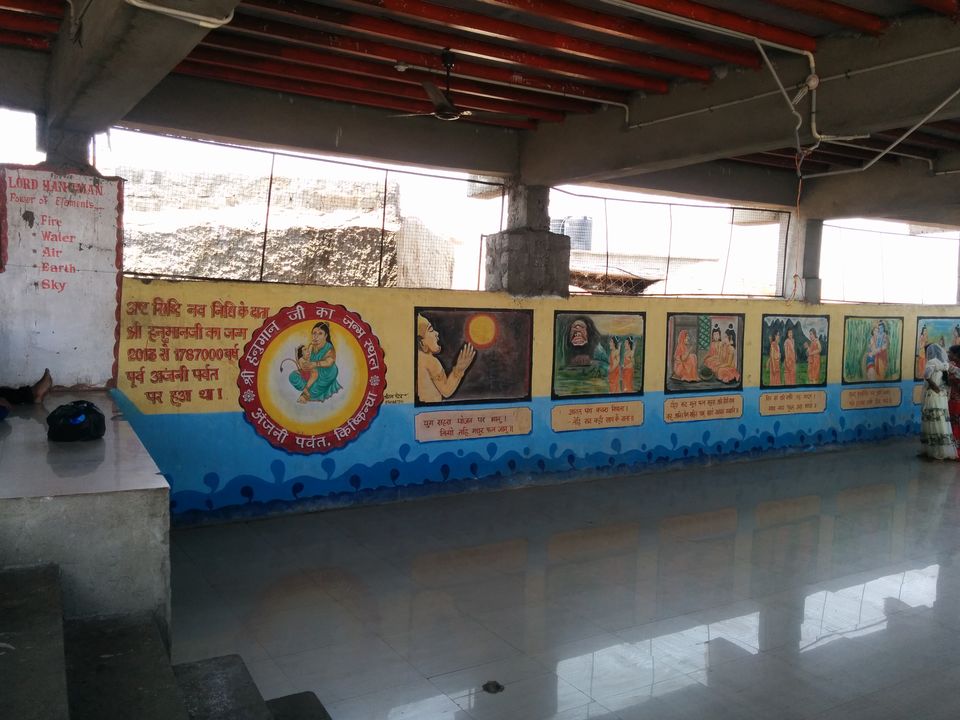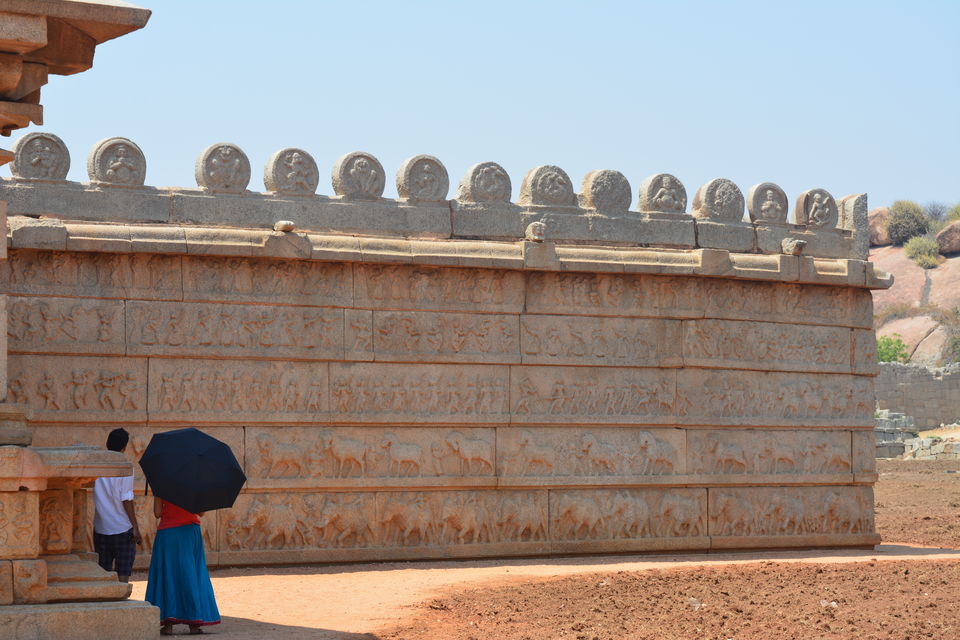 How to reach Hampi:
By Air: The nearest air link to Hampi is Belgaum Airport which is 270 kms from Hampi. Bangalore airport is about 300 kms.
By Train: The nearest station is Hospete which is about 13 kms from Hampi. Hospete is well connected with many of the cities of the country.
By Road: Hampi is well connected to the major cities like Bangalore, Belgaum and Pune via roadways.
Best time to visit Hampi: October to February are the most pleasant months to visit Hampi. Temperature starts rising thereafter and Hampi tends to get very hot from March onward.
Places to stay: Though Hyatt Place is a very good option to stay, its very far from the town. Murali Homestay is a good option to stay. We have also heard loads of good things about New Laxmi Guesthouse and Vinod Guesthouse.
Places to eat: Mango Tree Restaurant, Tamarind Tree Restaurant, Bamboo Chill Out Restaurant, Laughing Buddha Café are some of the best and the most famous ones.