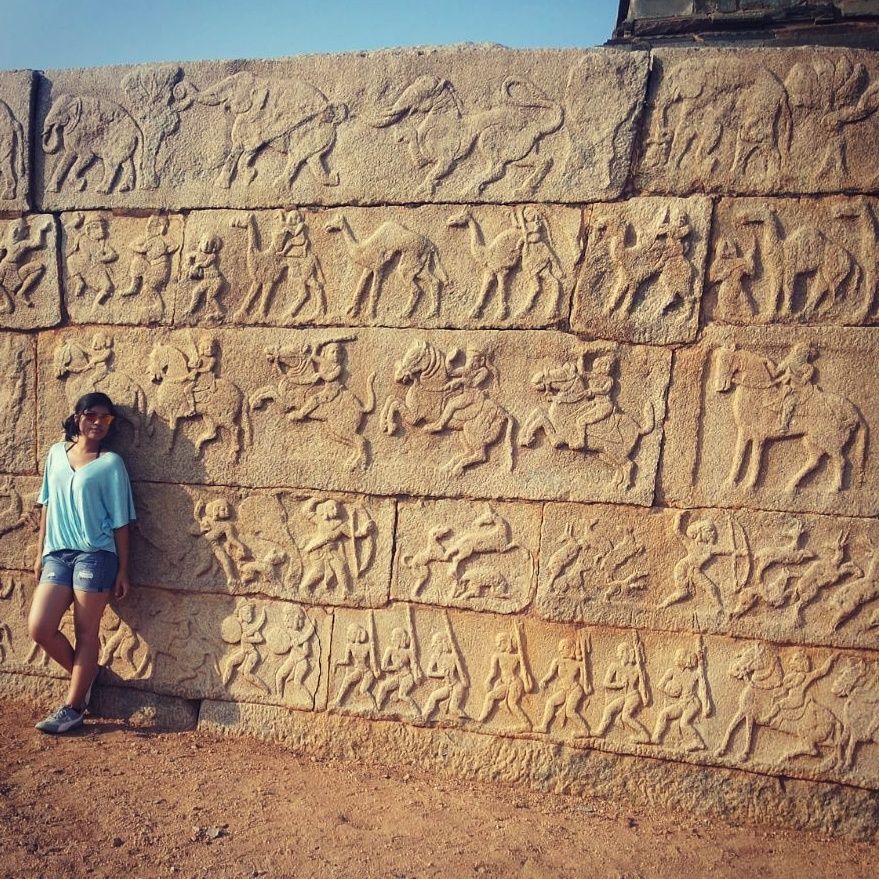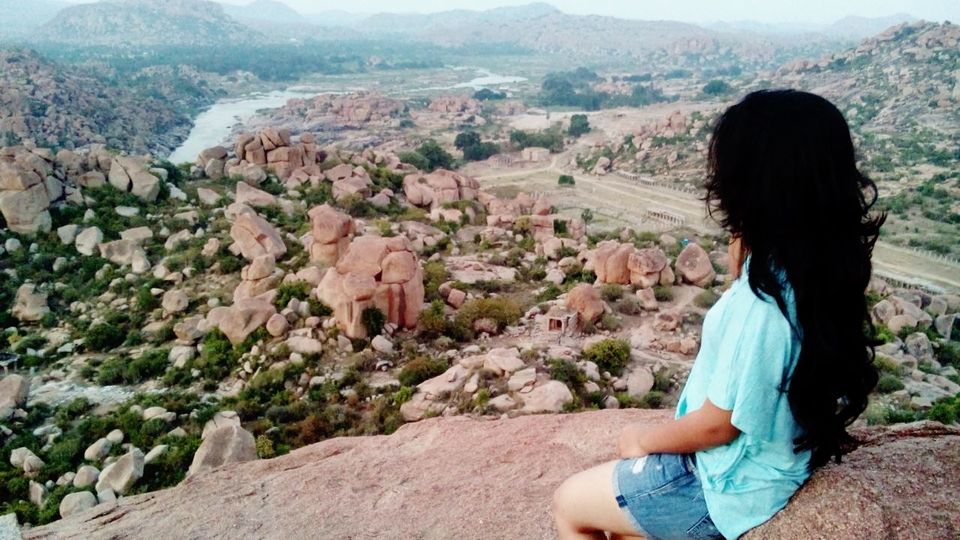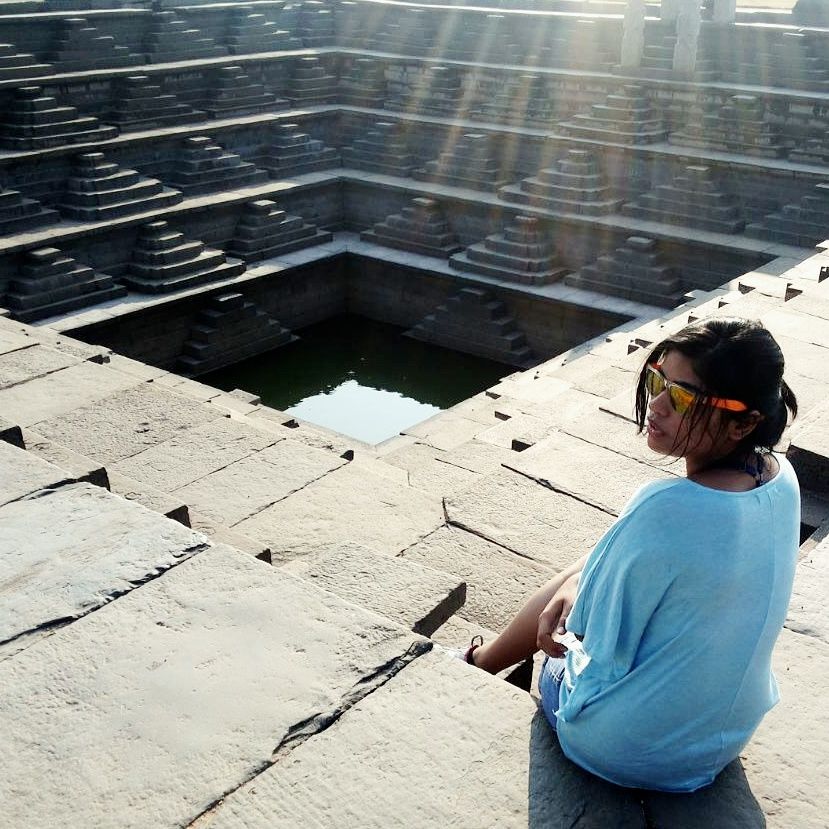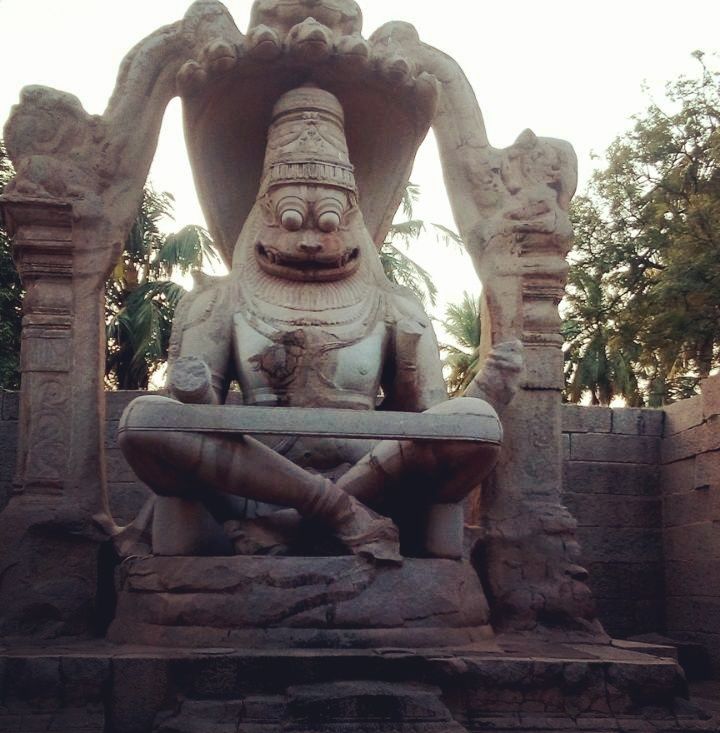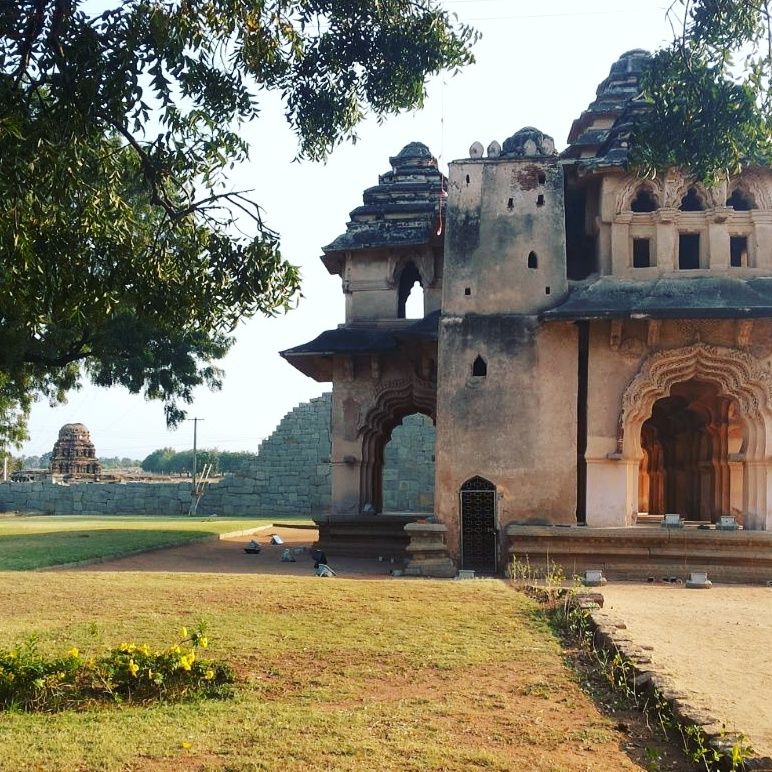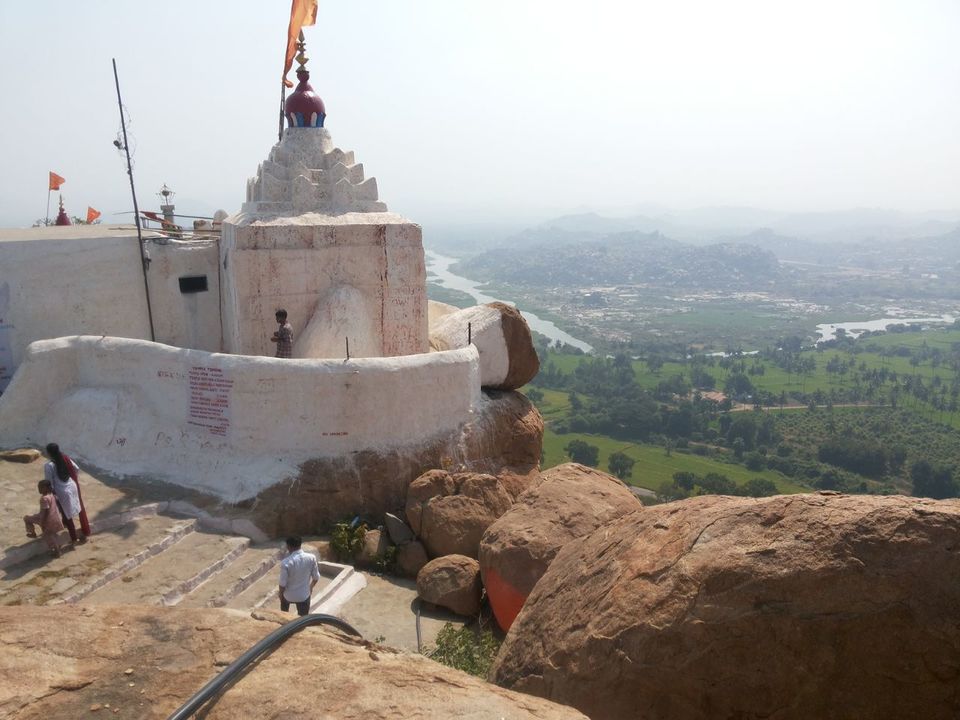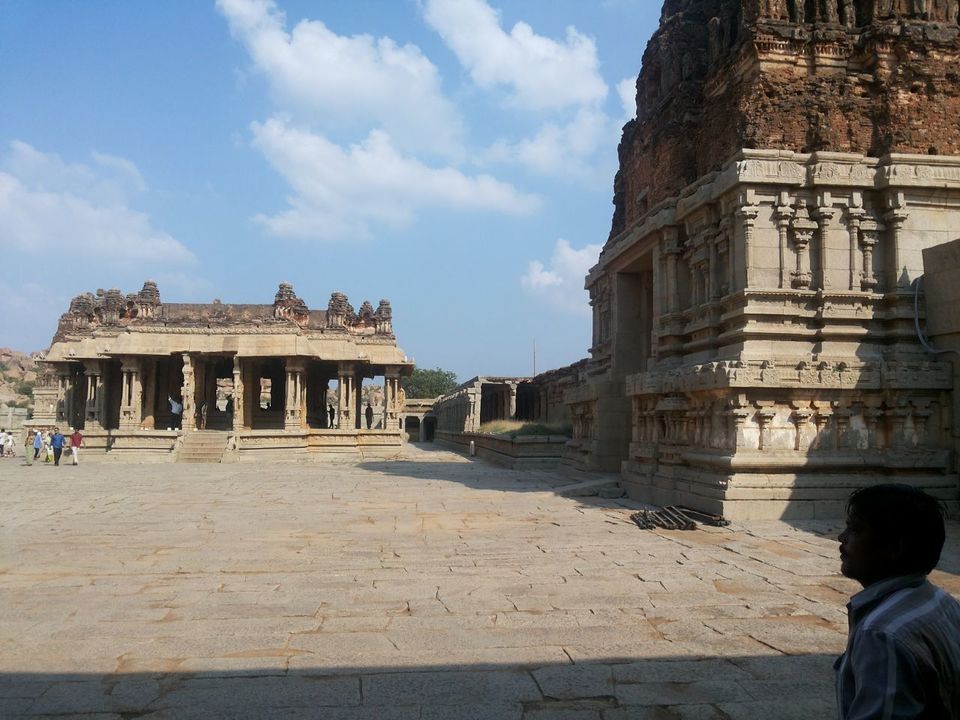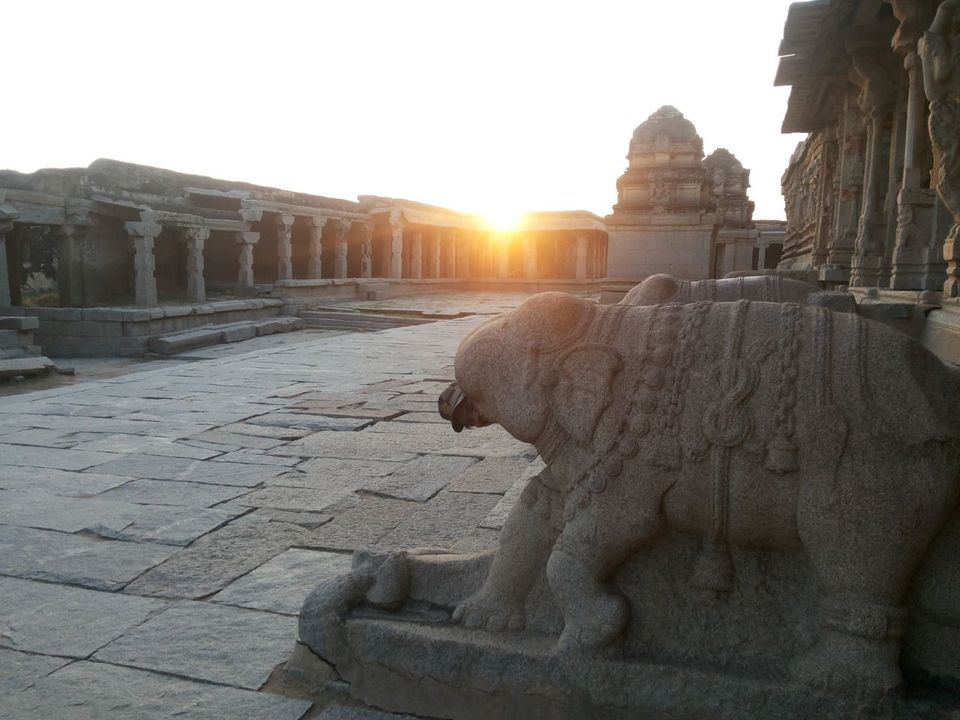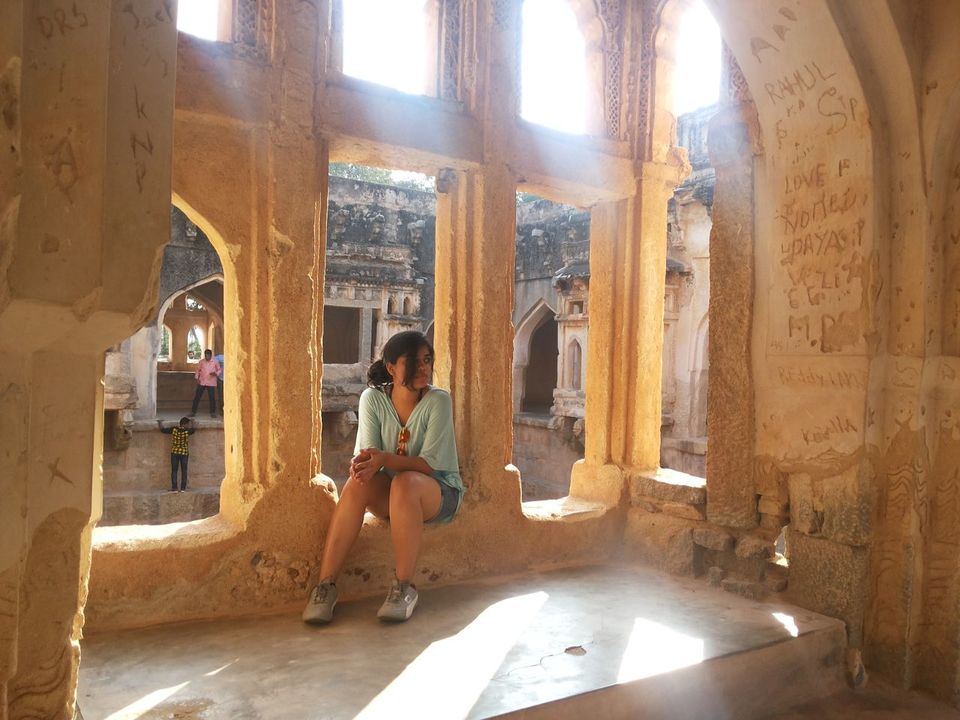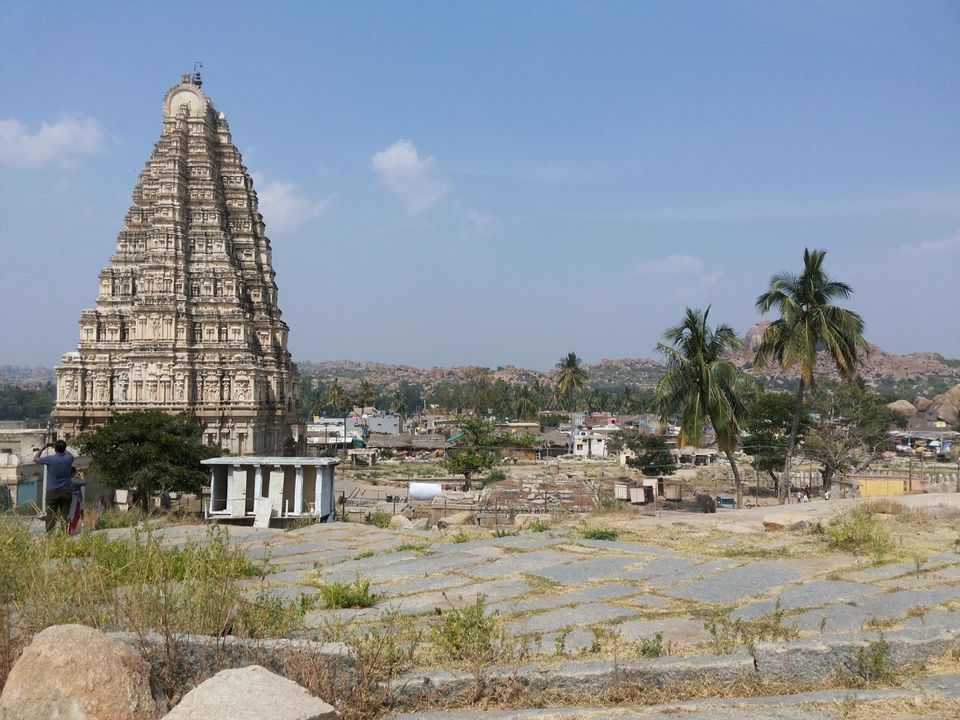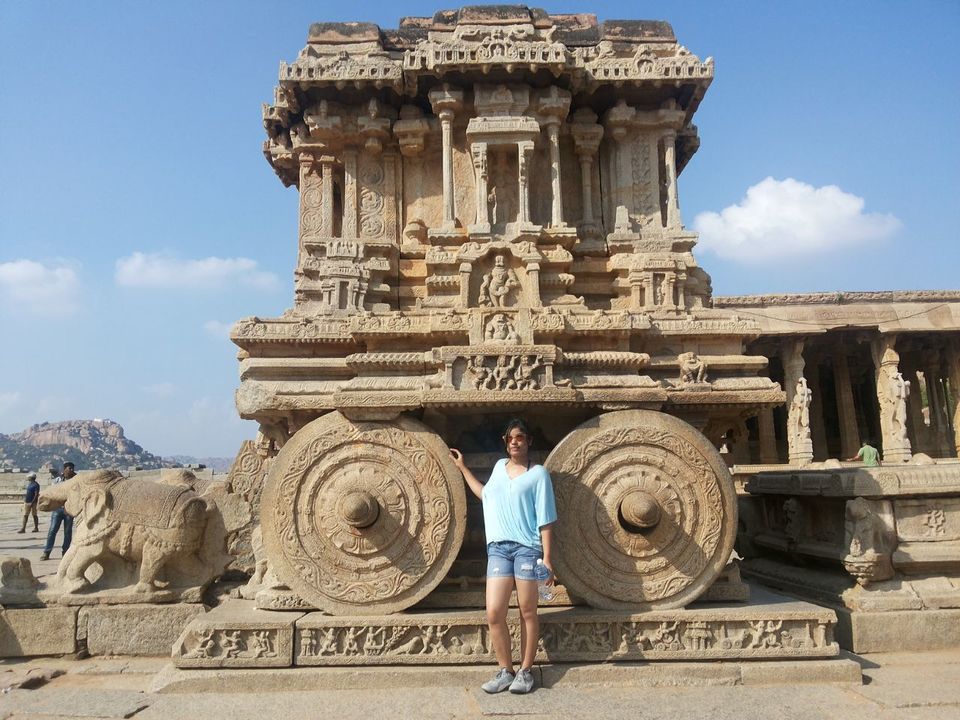 Ever wondered how it will feel if you're in the famous "Flintstones" series? That's exactly the way you feel while you are in hampi..
It's the mesmerising beauty of the boulders that will hold your attention forever. The place has its own story to tell... I can't tell how much time it will take to cover whole of hampi or how you do it cause its written all over the Internet. I can just tell how amazing it feels when you climb up any hill and see a picturesque scenery right out of some painting. The feeling of just being at that place doing whatever you want is the best.
I found out a fact that all the temples are made facing east. Its probably because the first ray of sun should fall on the temples. Another fact is that Lord Hanuman was born here in Anjaneya Hills. There's also a monkey temple located there. They even have one of those rocks preserved which floated in water and Lord Rama used to make a bridge from India to Sri Lanka (it can be seen now while going on a train from India to Sri Lanka). Its about 530 steps to reach the top of the hill and the view is awesome, you can see hills made of boulders. According to Ramayana Sugreev was from this place which is also known as Kishkinda if you remember the story.Look out for another temple called"Hazara Rama" which means 1000 forms of Lord Rama. This temple has Lord Rama's life inscribed on it. There's a huge statue of "Ugra Narasimha" which is a monolithic statue that is made of one single huge stone. There's also Queens personal swimming pool... How cool is that? Its known as Queen's Bath. Also get blessed by a huge elephant called Lakhsmi in Virupaksha temple. There is Vijaya Vittala Temple which has the great stone charriot and some unbelievable musical pillars. You can see a lot of horses while you walk towards the temple. Then there's some more places like King's Palace, Royal enclosure which was found recently when some curious explorers dug up the place to find that beautiful water reservoir, Lotus Mahal, Elephant Stables, Underground Shiva Temple and sooooo much more. And don't miss the sunset on top of Matanga Hill. Its the most beautiful thing you will ever experience.
All in all hampi can embrace you for as long as you want and will surprise you every time you visit and trust me you won't be satisfied with just one visit.
Signing off... Fred Flintstone(if you know what I mean) ;)