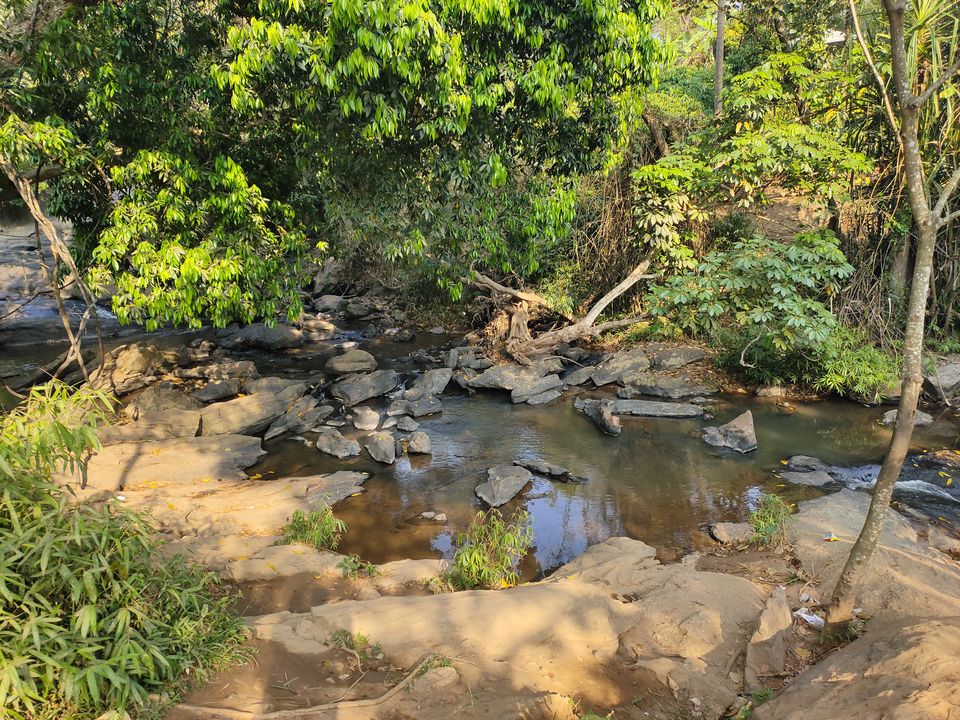 Some road trips are never ending because of two reasons: good company and long distances or just because someone isn't handling Google Maps well. Well, we got a chance to enjoy both of it when we me and 5 of my friends cum cousins decided to take a road trip to Sakleshpur, the Switzerland of Karnataka.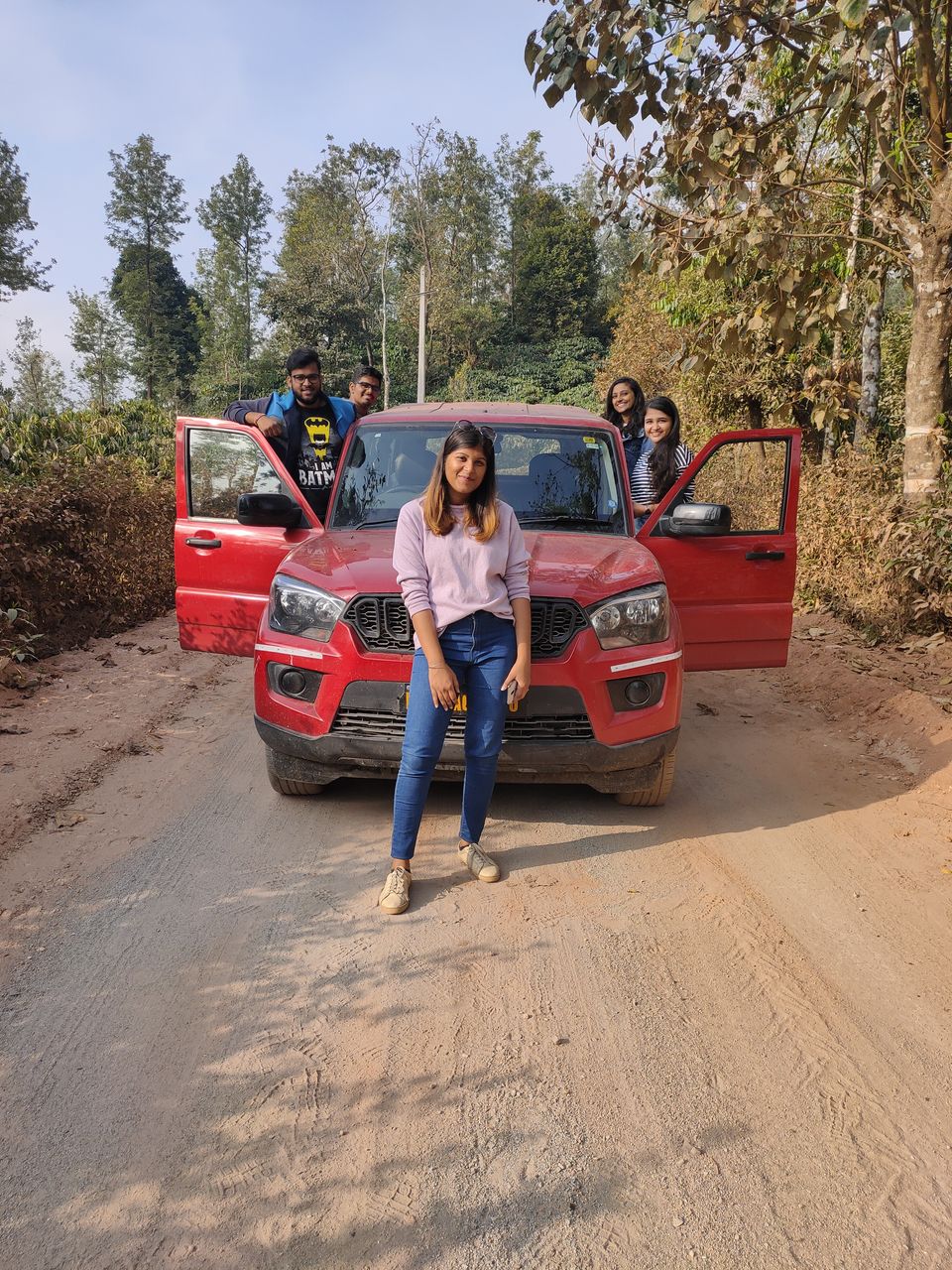 This hill station is located at around 200 kms away from Bengaluru. The plan was to start at around 4:30 in the morning so we could reach there on time. We had pre-booked a Savaari rental 6 seater SUV but apparently there were some issues with the car and I was informed at 12 midnight that the car won't be available and there were no replacements as well. Due to some last moment rush, we then booked a Zoom car and began our journey an hour behind the schedule. We picked up all the others and were out of Bengaluru in around 45 minutes.
The next part of the journey was all about focused driving, mixed set of songs playing and a good road to accommodate our trip to Sakleshpur. We stopped at places to freshen up and buy some snacks as this road doesn't have good availability of any stores like good dhabas/hotels, pharmacies, or food stores.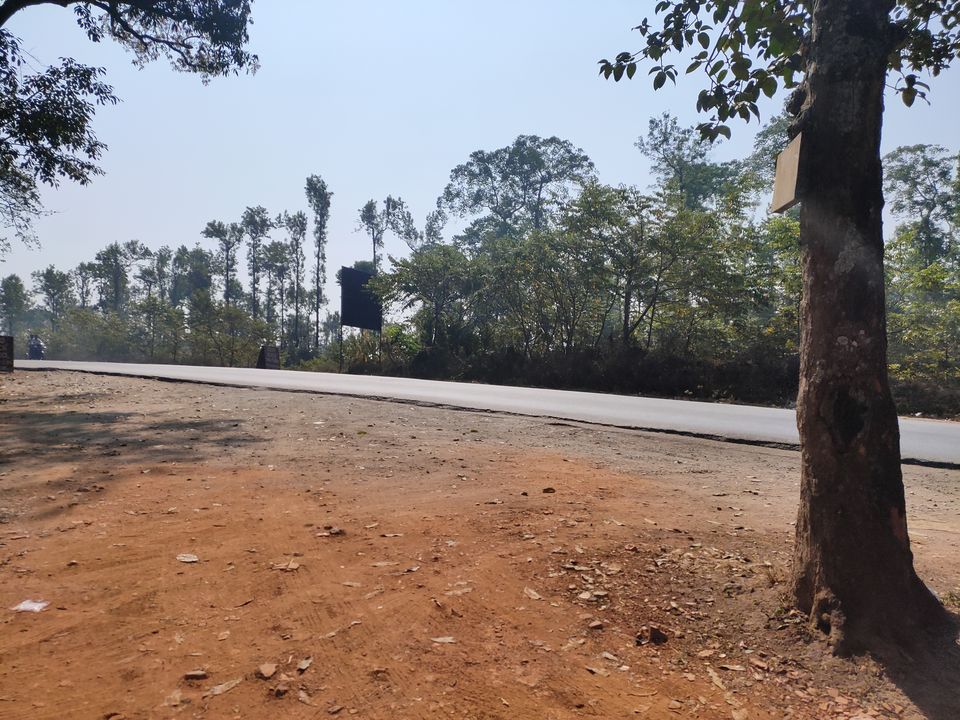 The fun part of this trip was that nothing about it was planned beforehand. So, we didn't have any bookings for home stays or accommodation. This probably added on to the trouble we faced searching for a good reasonable home stay as most of the home stays there are pay per person based and are quite expensive. The first homestay we visited asked for 1800/person rent which was too much. We literally had to search for a homestay on the run time there and went to the next homestay which was almost on the other end of Sakleshpur. Google Maps and hilly roads made our stomachs laugh out of frustration but we held our nerves till we reached the Homestay.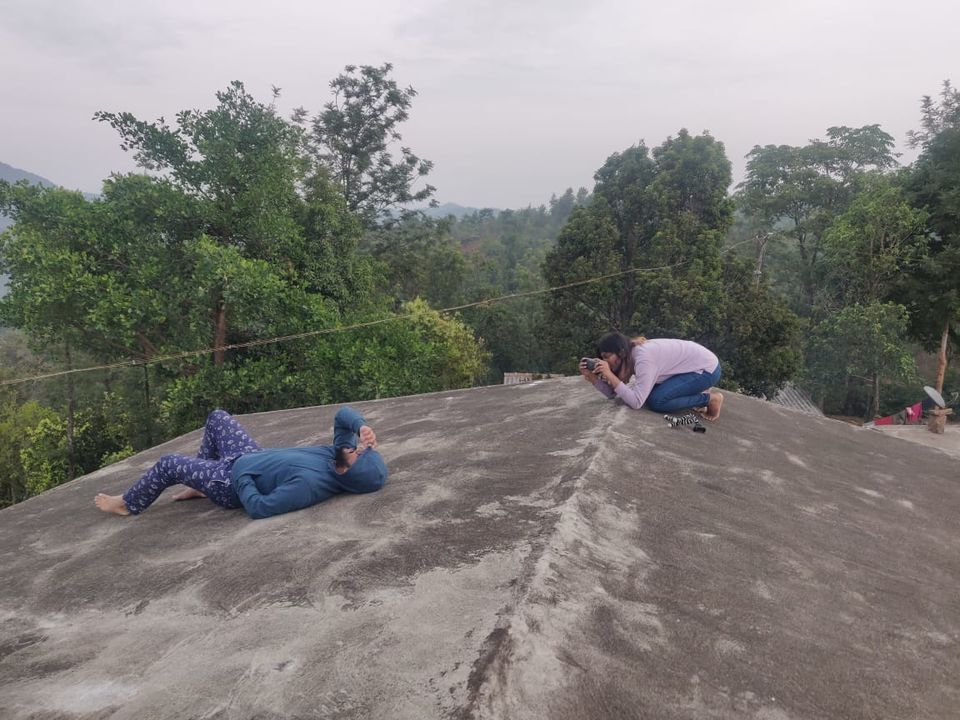 The fortunate side of the homestay we got was that it was empty. So, we kinda owned the place for a day. We were given 2 rooms with 3 beds each. We were 3 guys and 3 girls. So, 2 rooms worked fine for us. The room service was okayish but we had an open space to sit for lunch and dinner which also had a karaoke system and a mic for our leisure time.The view from the space was amazing as well as we could see the sunrise and sunset right from our homestay. Another happy feel factor were the pet dogs in the homestay. They were always running around us and we fed and played a lot with them.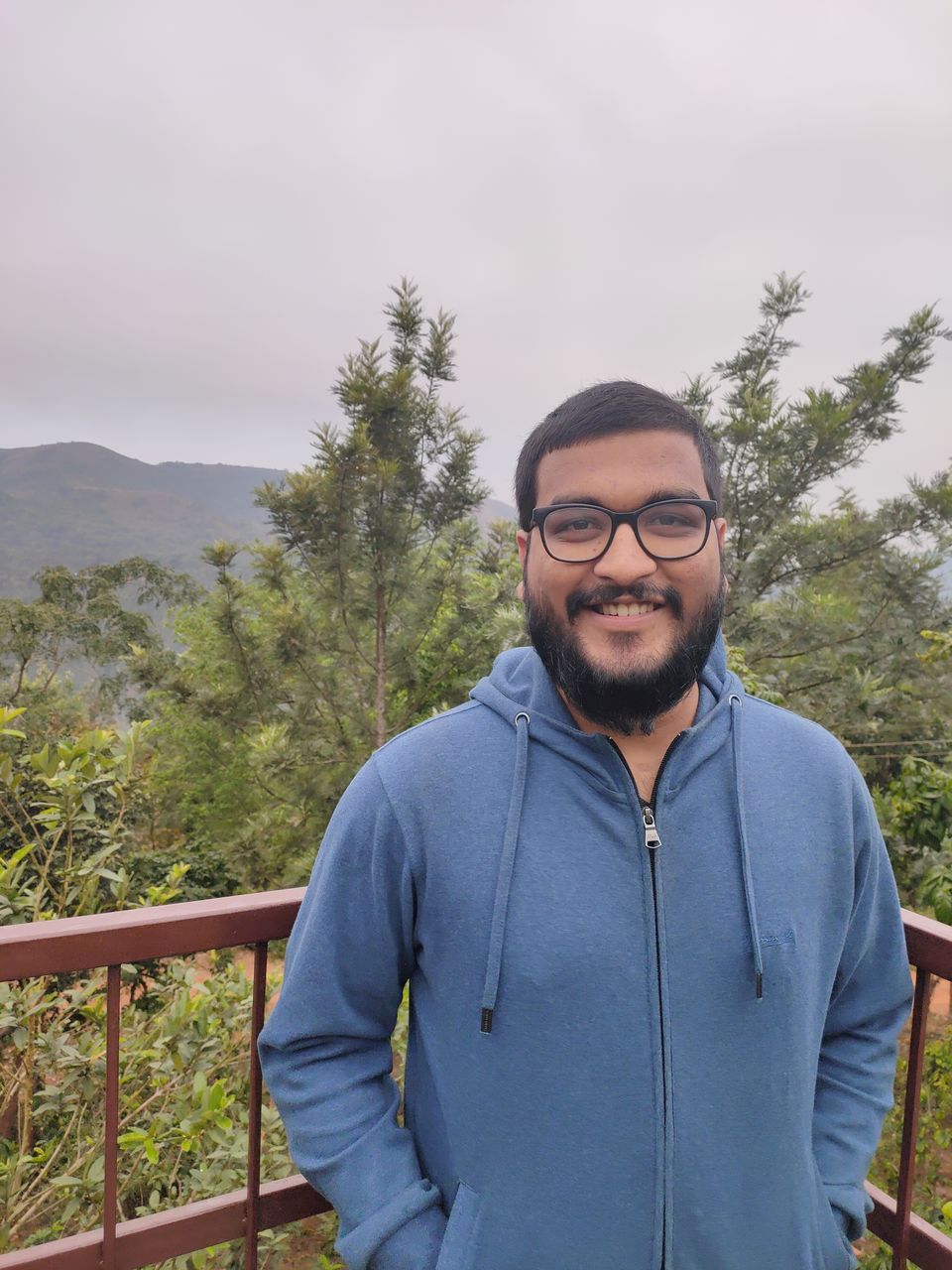 Homestays in Sakleshpur are known for their adventure activities and we also got to enjoy some of them. We did some rope walking and enjoyed the tire in the water activity wherein you are seated on a tire at an altitude and the rope when let loose takes you to a small river area and you are kind of smudged into the water. It is thrilling in the beginning and amazing in the water. We had to trek down for a kilometre or two to enjoy this activity which is why it was quite tiring coming out of water and trekking all the way up. Not easy, I can tell you!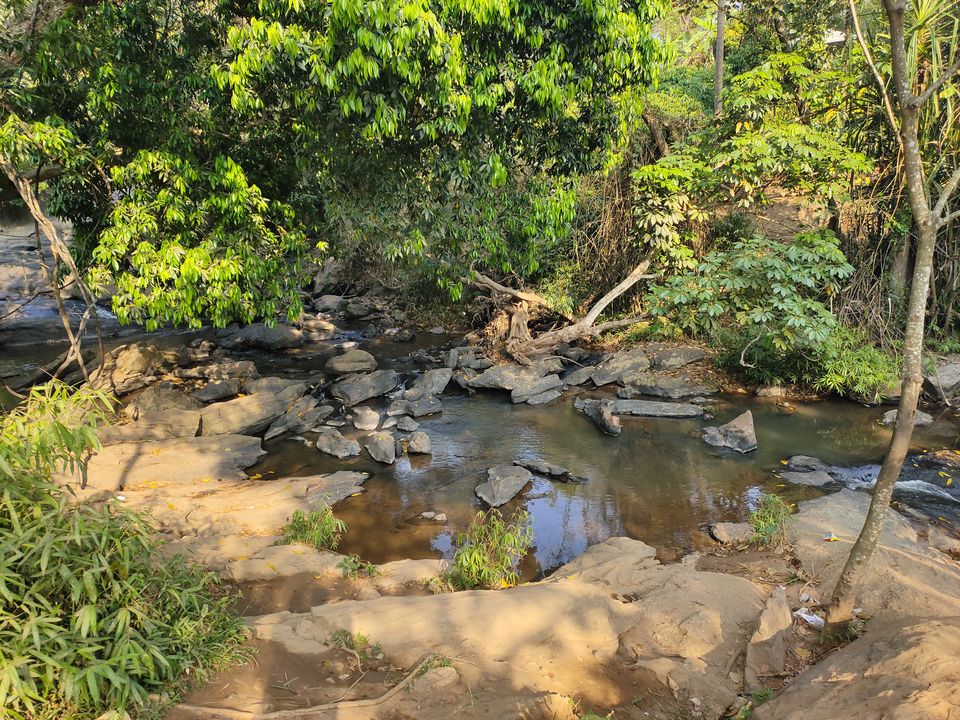 We also stopped at a small waterfall where we captured some good pictures too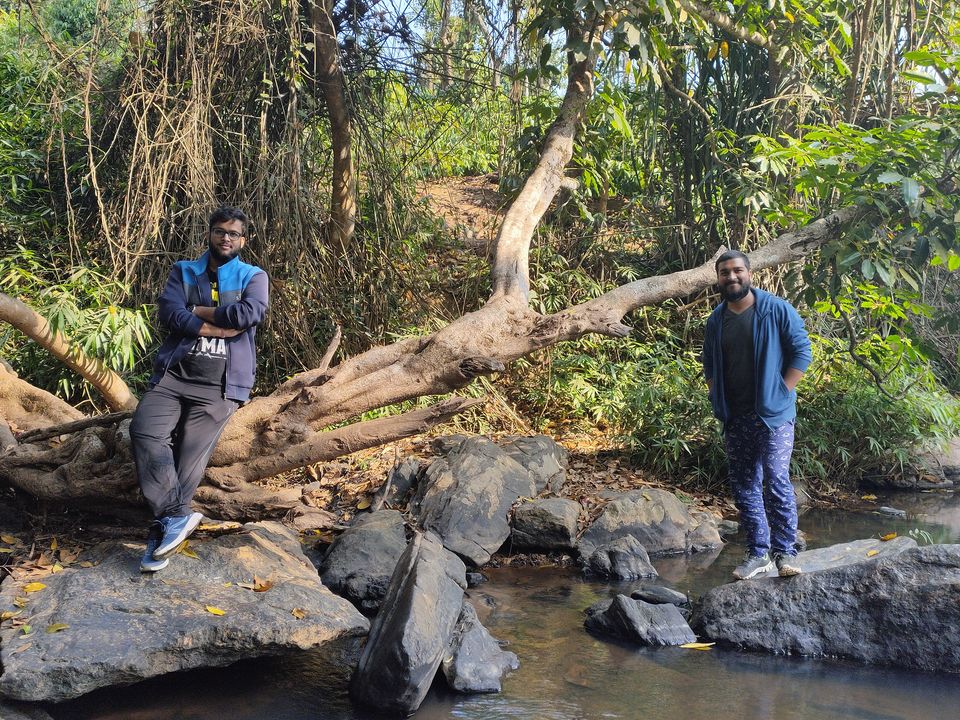 Prateek, my friend was the only guy amongst us who knew driving. So, when we were doing the water activity, he lost his specs and we couldn't find it. The problem was he had to drive us back without the specs which was a big risk. So, he used my specs (a similar power) for the return journey and he drove us all back all the way home.
The road trip was certainly tiring and troubling with some of its aspects of unavailability of things and no planning at all, but yes, we enjoyed the homestay, the activities and the memories we made on the road along with the songs. Probably, that's how road trips are! I know now.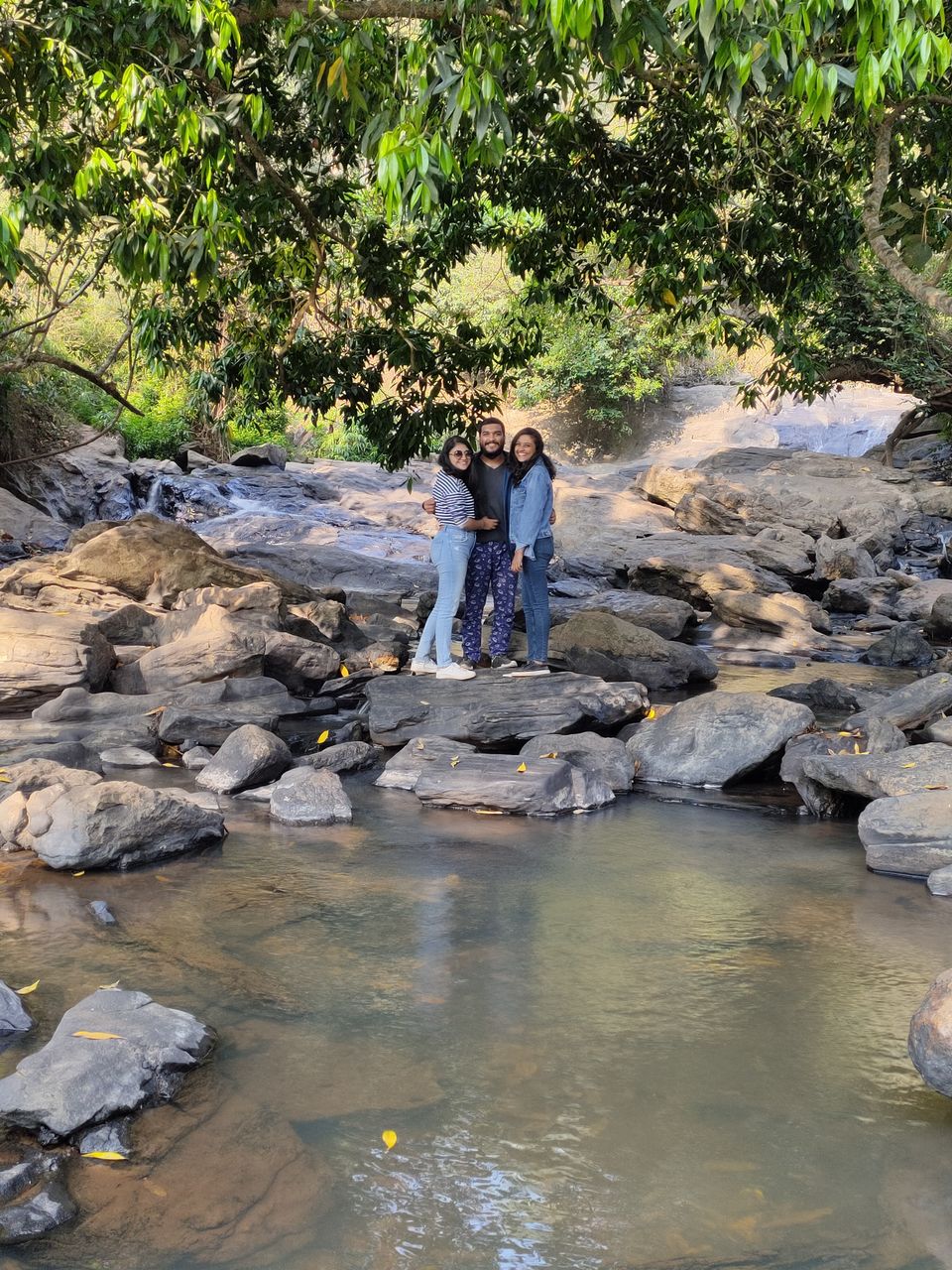 Coming to the budget/estimates side of it, we spent two days in total and it cost us each 4K for the entire trip which was a fair deal, I can say! For a four wheeler, you will come across toll taxes, which will amount to roughly 500 for the round trip.
My only suggestion for you would be to take medicines, food packets right when you start and also carry sunblock and face wash as it is sunny most of the time except the winter season. We did this trip in February end and it didn't feel Winter at all.