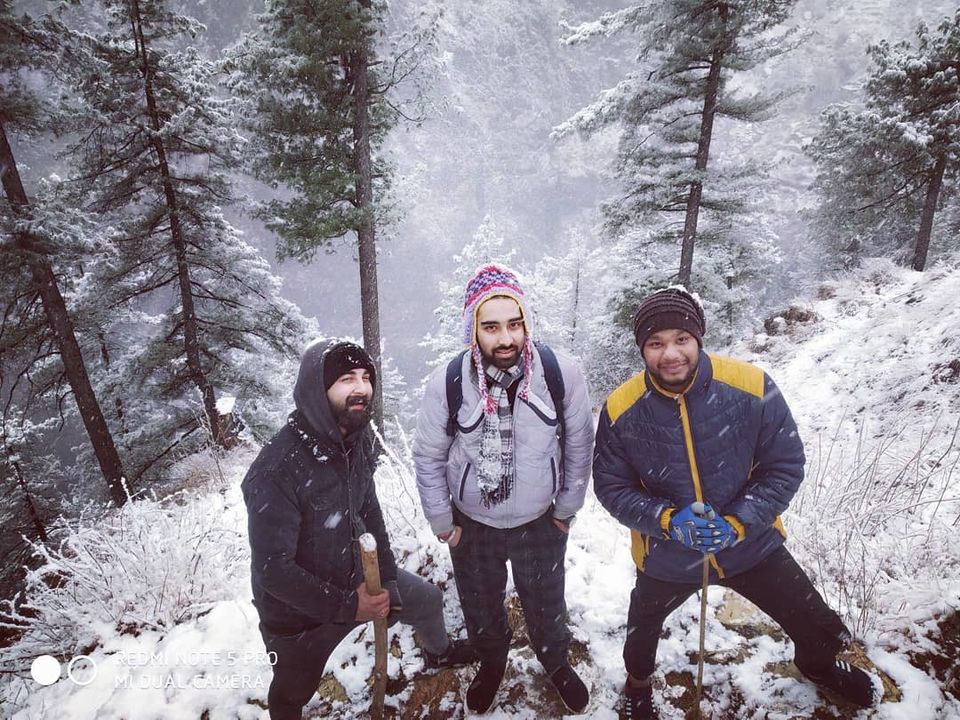 Winter trek to Malana was a very special trip for me because with this trip i have completed the whole 'Parvati valley' . I have been to all other places like Kasol, Chalal, tosh, kalga, kutla, kheerganga but not Malana, So this time we specially planned to go to malana that too for a winter trek!
Malana is a place essentially popularized by fabricated makeup stories and, of course, social media. Yes, the fact that EVERYONE that goes to malana village comes out "enlightened" with own personal stories of the village, the residents of Malana are the descendant of Aryans, and they acquired their independence during the Mughal reign when Emperor Akbar walked to the village in order to cure an ailment that he was afflicted with version of this place by putting makeup stories on social media is what makes Malana worse and not-so-secret-anymore.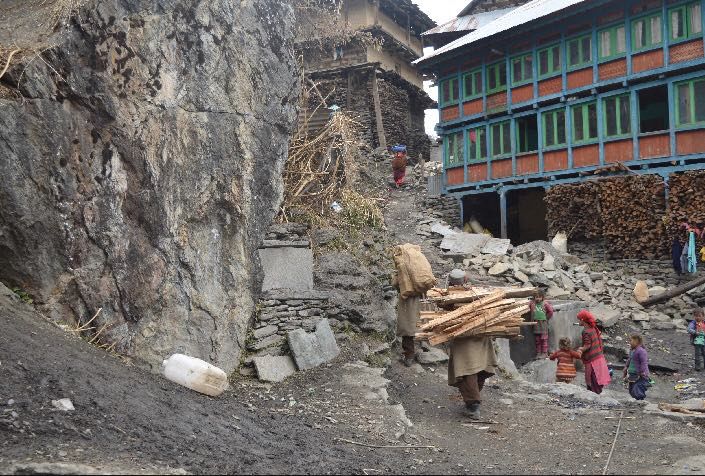 Away from all the chaos of Delhi, I was sitting in the car with windows opened as if the cold breeze kisses my face…The cool sensation raises goosebumps on my skin, and the sweet taste of the sun rising, fills my breath… Traveling along with my fambam, With Parvati river flowing beside us, Welcome winter 2k19!
Snow Drifting: Full Power!
Around 2 pm, We reached malana power plant. Due to the heavy snow on the road, We left our car on the malana power plant and took the gypsy ride with local driver Ajju bhai, (As 4*4 gypsy can let you survive in the snow! Riding along with Ajju bhai with snow drifting was a hell lot of fun! I was relieving myself to commit to drifting fun in the snow with enchanting full power! (As if all is well!) Ajju bhai full power!! He accompanied us to his homestay in the waichin, magic valley where we spent the night in a warm cozy room after trekking to waichin top viewpoints and good food in the kitchen as our last supper for that day.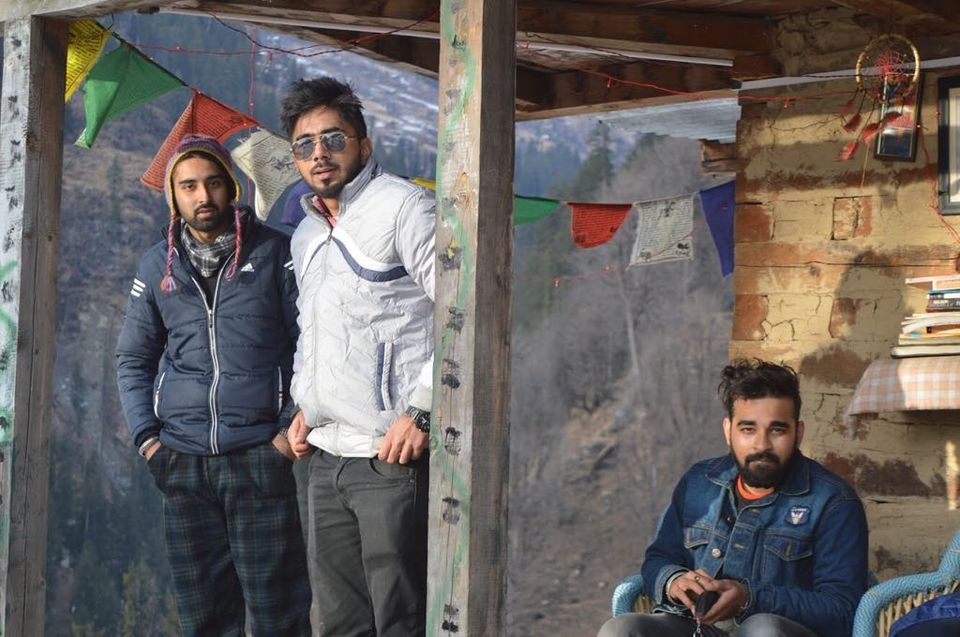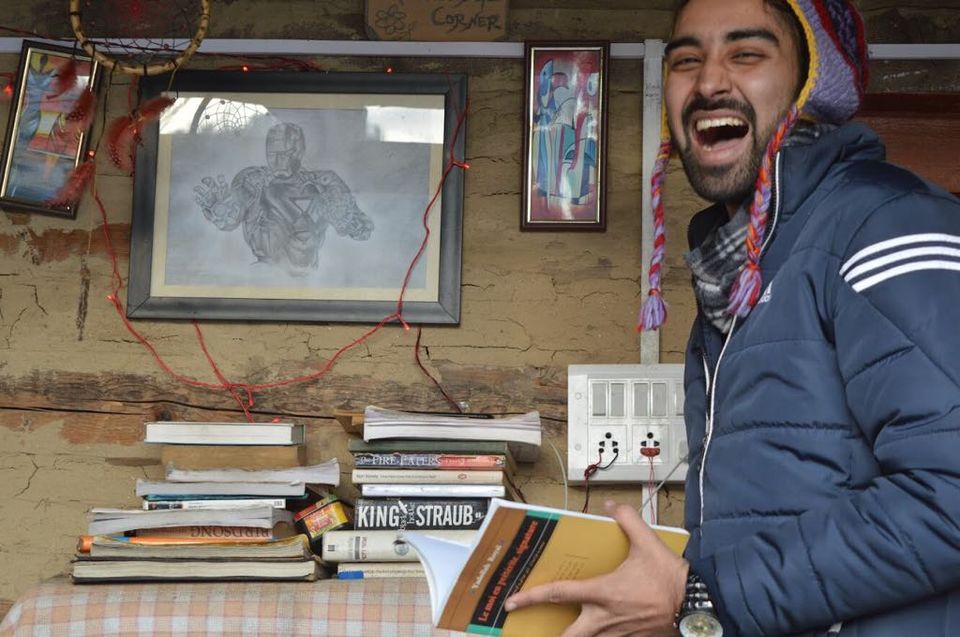 We Left our homestay at waichin next day at around 10 am in the early morning, Trekking with fambam was a super fun activity, it was indeed an unforgettable trek as my first trek with all good people, Kids were also accompanied but the squad was fucking savage! Playing different songs While trekking in the majestic valley of mighty malana but this song of Prateek kuhad and jasleen royal summed up our trek:
Rooh se behti huyi dhoon ya ishare de
Kuch mere raaz tere raaz awara se
Kho gaye hum kahan
Rangon sa ye jahan
Kho gaye hum kaha
Rangon sa ye jaha
Tedhe mede raaste hain
Jaaduyi imaaratein hain
Main bhi hoon tu bhi hai yahaan
Khoyi soyi sadkon pe
Sitaron ke kandhon pe
Hum naachte udte hain yahaan
Kho gaye hum kahan
Rangon sa ye jahan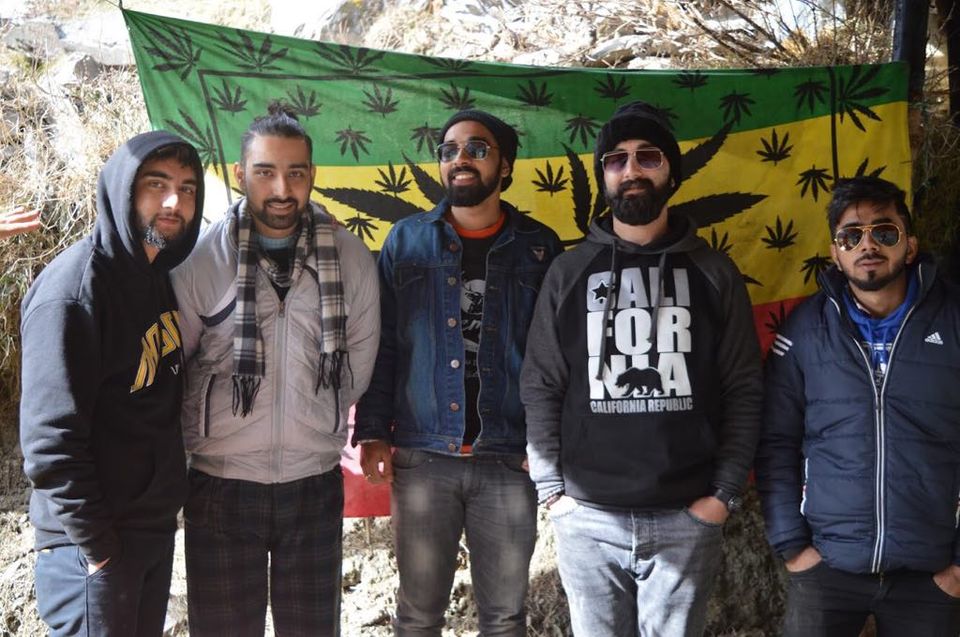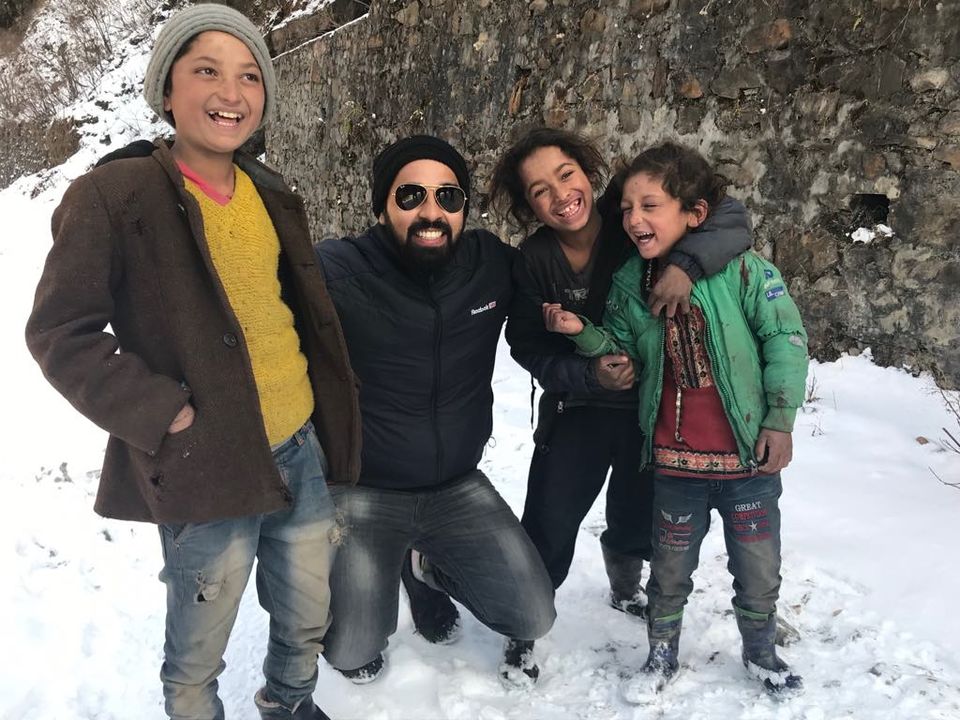 As we entered malana village, I bought "Water bottle" from a guy in the village market who gave it directly in the hand and even took the money from the hand. didn't keep on floor or rocks as others had explained. Note that everyone was out of their homes, plus no fine was levied. Whatever this man has said about it being different is 100% true. I have personally experienced it. I believe, in Parvati, each place has a different experience to offer.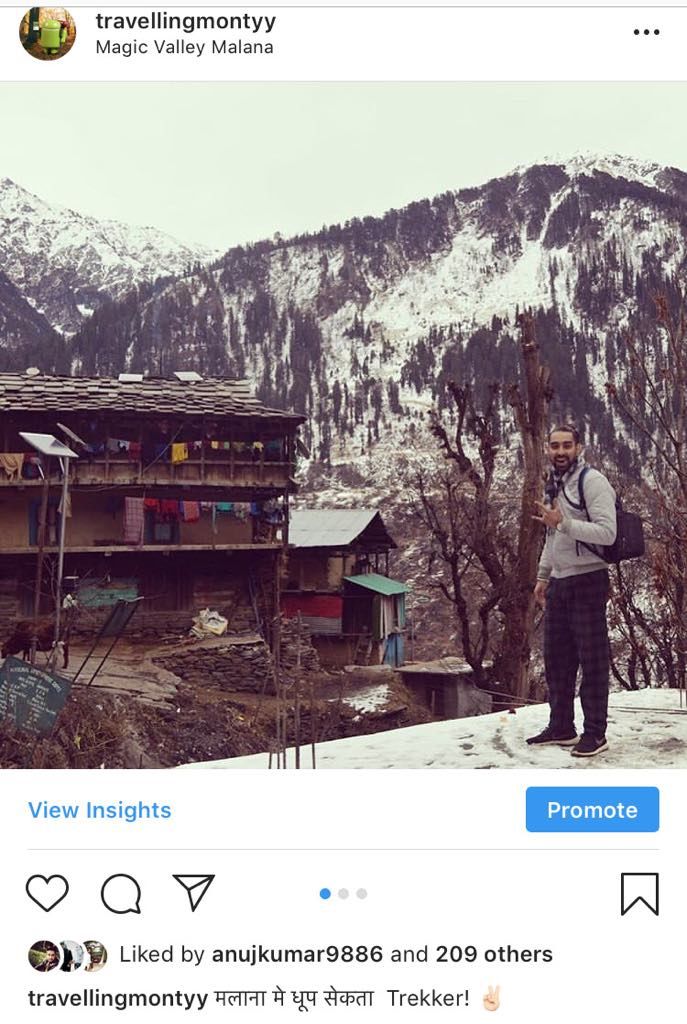 Trekking may sound like a fun activity, but only real trekkers know a tremendous effort it takes to actually complete a successful trek. Indeed, trekking needs determination and physical fitness but it also needs planning, coordination and a certain level of preparedness that will let you survive in the wild.
It makes you push your limits, you will get mentally stronger while learning how to survive in a tough situation, you will get disconnected to everything unnecessary and you will know how to keep moving even if hurdles come in your way.
Conversation with one of the local guy from the village, Who became our friend while exploring malana village, named Loha Singh told some hidden facts about the village as "Alexander" the great came to malana village and their reason for not following rules of the Indian government as they consider themselves superior from non-malanis.
We went out to have a conversation with malanese people. People here are sure amazing and so is their culture. You can't touch them, their temples, walls. World famous cannabis production of malana cream, the involvement of little kids in there business and stuff. In the evening a group of small guys came up to us to sell us hash. We were a bit shocked but then that is how things happen in a place like malana. Even police is not allowed to enter malana. People just lay around there often involved in playing cards and who do have smartphones play pubg, (Indeed people in malana village play pubg!) Malanese are highly thankful to Vodafone and Airtel for their reach. All day with nothing else to do, Life is so slow paced in the village.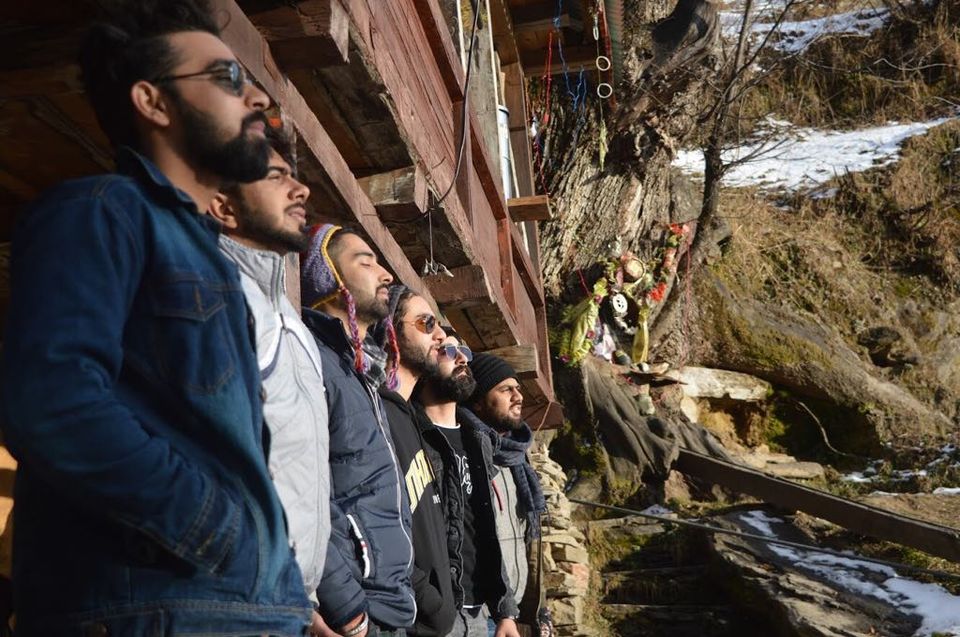 Happy conversation with Loha Singh as bhaiji (A way of giving respect to non-malanis people) be like this: In the early 90s, Some of the Dutch hippies came to our village. Firangs settled in here for a while because they never have their visas, so they were basically hiding here. They locate the green produce here and found it to be pretty decent. Firang hippies, in turn, called over more firangs to this place and thus making more famous among firangs.
Weather was amazing in the evening as according to our Café owner Shimla ka fashion or malana ka Mausam Kabhi b Badal Sakta hai". For all of us and other travellers spending that 24 hours in malana, It was going to be a great day, a place hidden inside big mountains with snowfall of snowflakes rates of 6 inches (15 cm) or more in 12 hours, or 8 inches (20 cm) or more in 24 hours was on our way!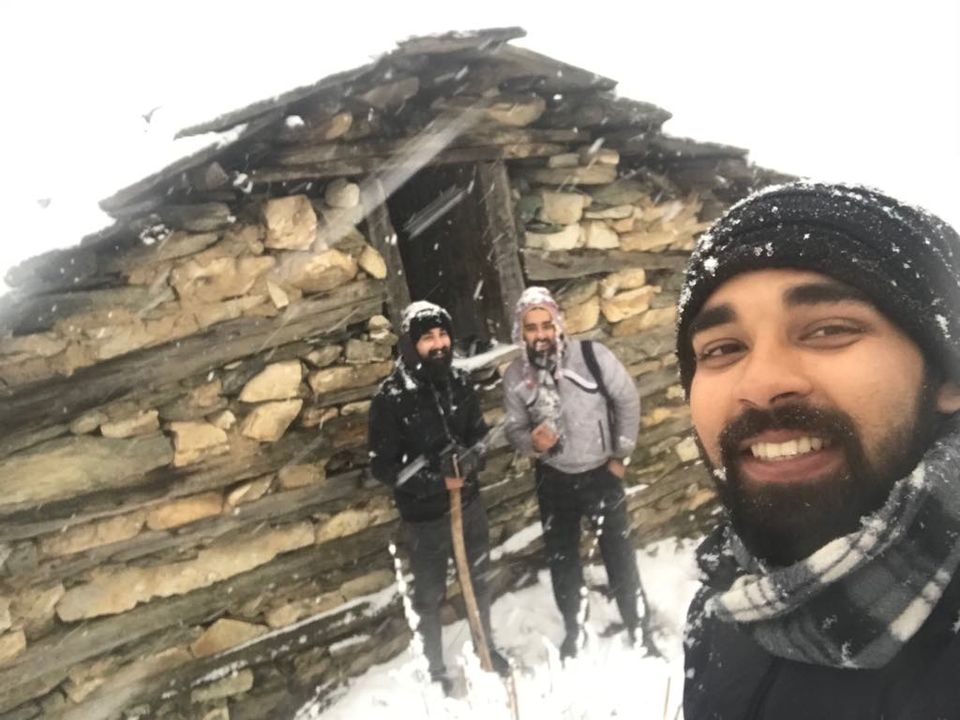 Women were collecting wooden logs from the forest, Dogs will never let you alone, Happy Innocent people, Good food and stay, photography, Cute and sweet children of malana village, hardworking people, difficult life to survive, mountains full of snow , children playing with their ski also called Baggi to them, old cultured homes made without even using a single nail and with a great wooden art and craft , this all was amazing ,this was fun , this was MALANA.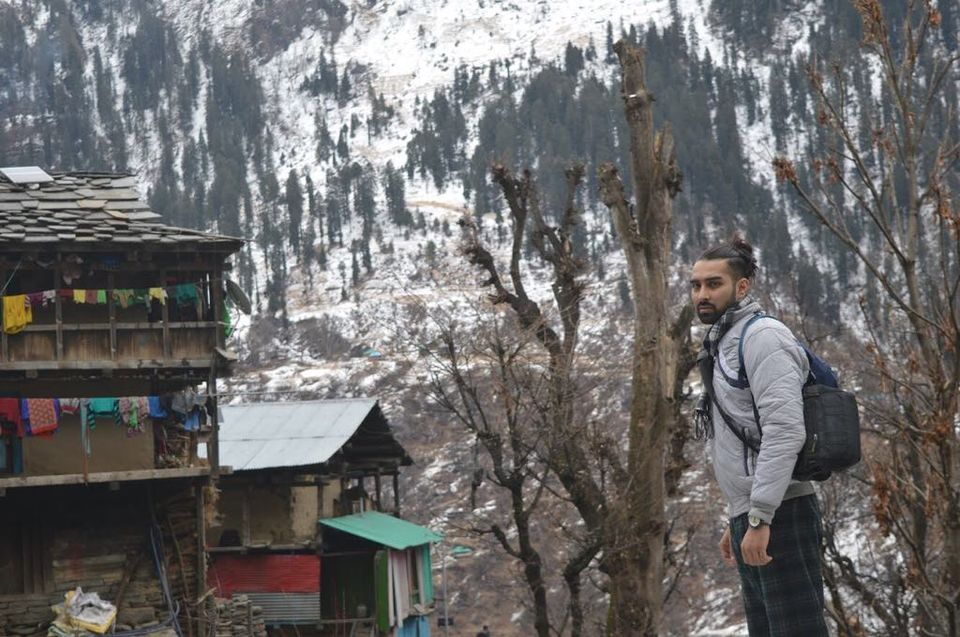 P.S.: Winter trek in malana is not for rookies or beginners, If you are interested in any winter trek then prepare yourself with an expert and professionals advise.