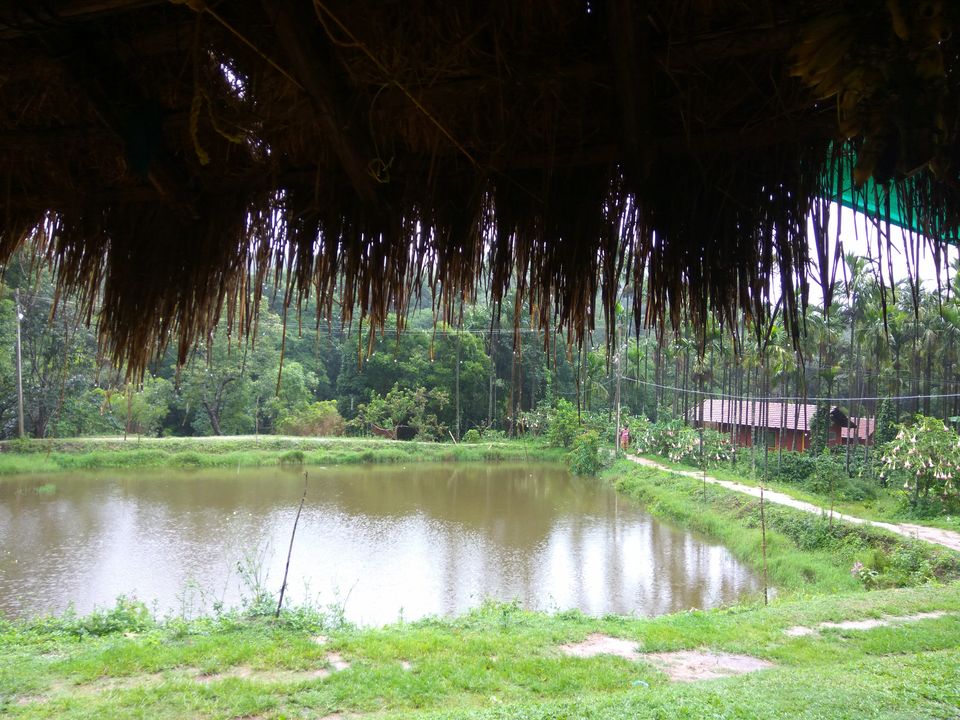 Yeah you read it right! Amid the whole 2 days of outing we didn't get a chance to check our cell phone, for the obvious reasons. Firstly, the place is so entrancing and mesmerizing that you would overlook everything else.Furthermore, there is no network connectivity in the resort we stayed. It would be simply you and nature.
So we planned to escape for a weekend somewhere. Sakleshpura or Sakleshapura is a hill station town and headquarters of Sakleshapura Taluk, district Hassan, Karnataka.
No. of members: 11
Mode of commute: Tempo Traveler(Chauffeur driven)

Start time: 23:00, 9 June

End time: 23:30, 11 June
Expenditure/head: 3450/head
We began from Yeswanthpur nearly midnight. Since the resort was around 230km from Bangalore and we had to reach there by 8am so we did not surge.We took the route Bangalore-Nelmangala-Hassan-Sakleshpur with 2-3 tea and snacks breaks. Thanks to a friend of mine who bought enough snacks to survive even without any breaks in the entire trip.
Our last stop was very near to Sakleshpur town. With the breaking of the dawn and birds' chirping sound we started falling in love with this place more and more.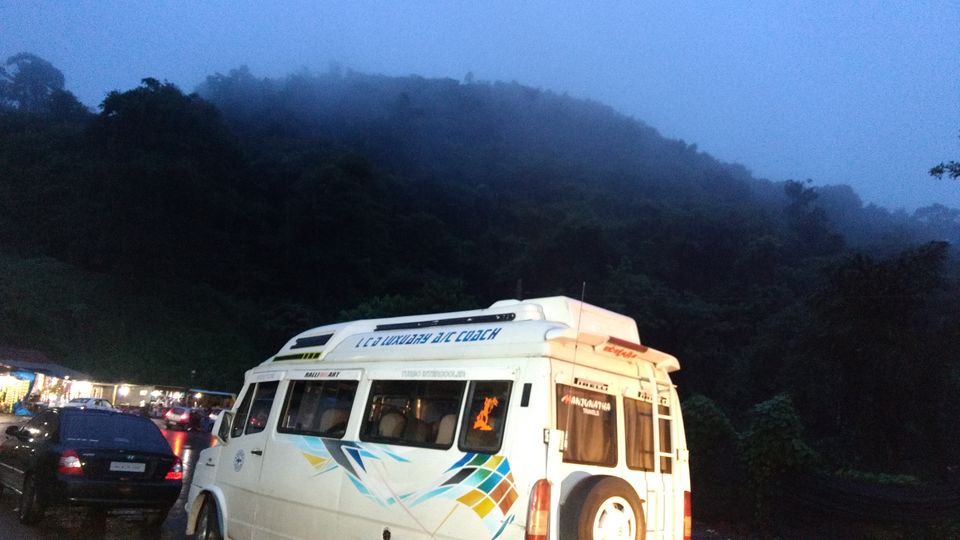 The home stay was around 10km from Sakleshpur. Once we reached Hanbal circle (towards Devarundha) we called the contact person from the home stay. He asked us to call again after reaching New English School, Hanbal. We all were wondering why he asked that, came to know only when we reached the place till where he asked us to come by TT. Around 4kms from the main the road the path is grassy and muddy. With rain, green bushes, fog and 4by4 vehicle we started our ride(can say bullock cart ride due to the road :P).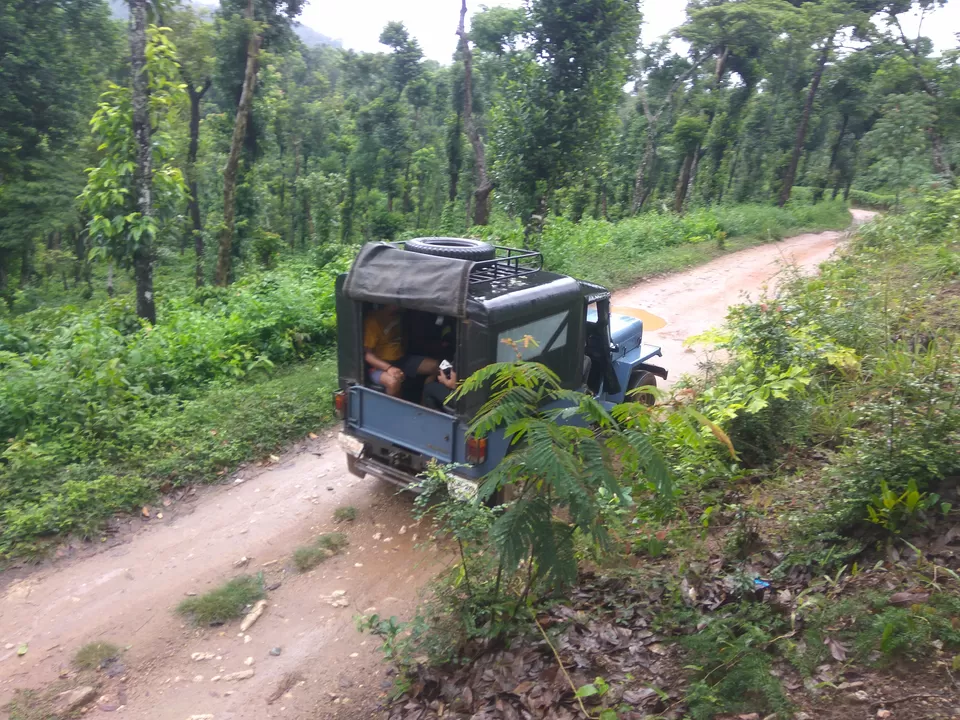 It was around 7.30 am we arrived the home stay. We were given a dormitory(14 beds) since other rooms were already occupied for freshen up. We later on decided to stay in dormitory itself.
The room was clean but the way to room from the reception was no less than trekking. We freshened up and went for breakfast. Akki roti and Avlakki(Poha) was served for the breakfast. The best part was everything was hot and with drizzles of rain the food was even tastier.
Hereafter we thought of going for a trek to a small hill next to the dining area. It was not more than 100m that we climbed and what is found was Leeches, the monsters of Western ghats. Each one of us were attacked by them :D . Also it started raining and the path was sloppy and slippery so we did not go further.
The home stay has a private waterfall which makes it an ideal place to relax on a holiday. We then headed towards it.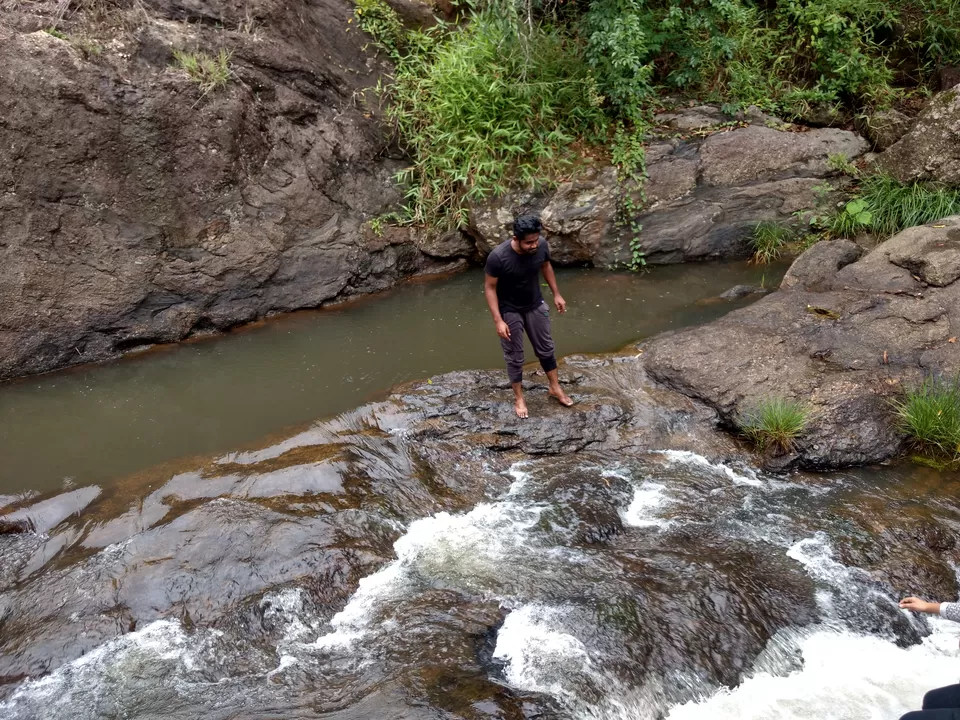 The fall might seem small but the stream of water is high.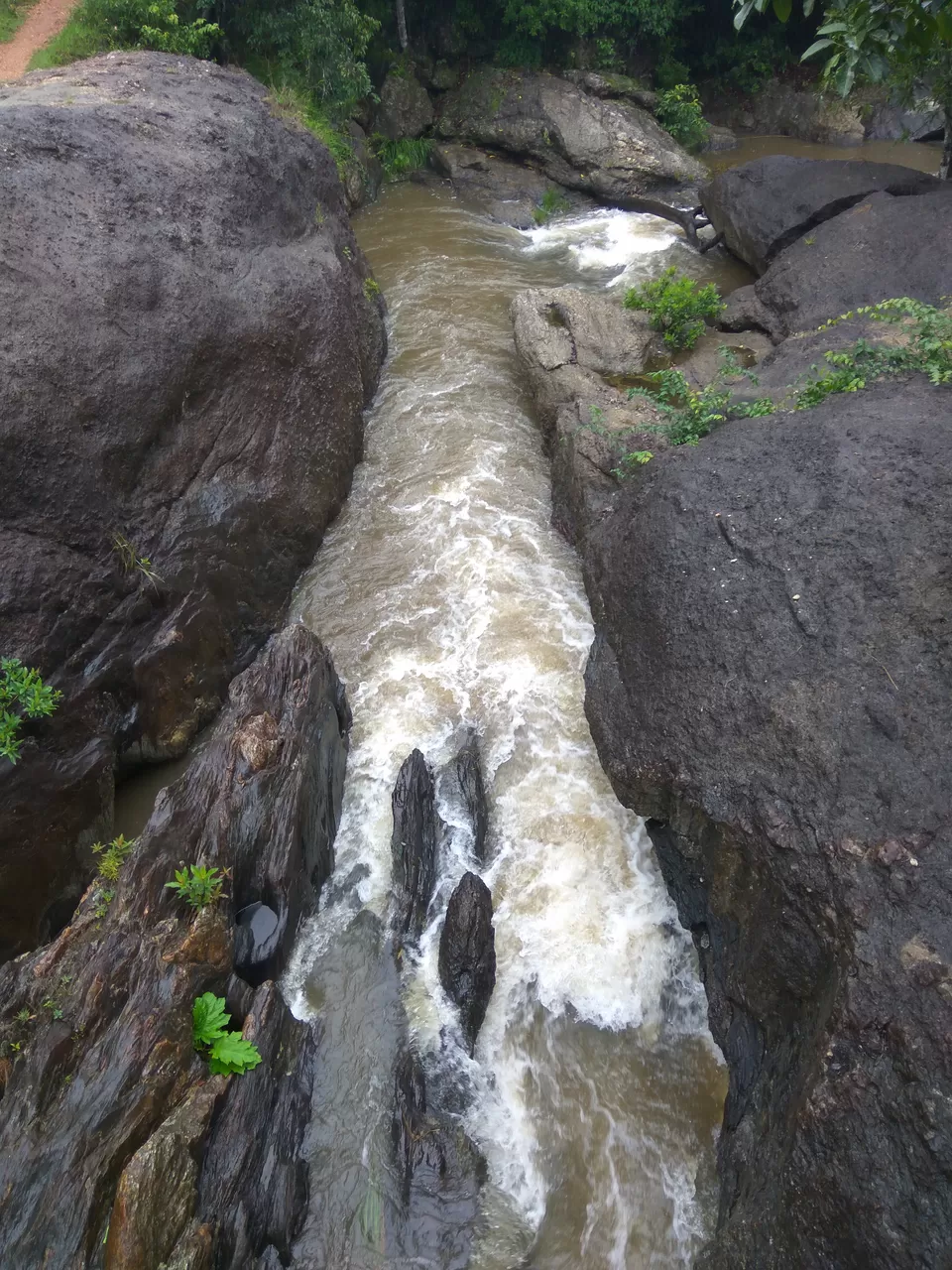 After spending some quality time there we went back to our room to freshen up. Meanwhile we got a call from the home stay staff that lunch is ready. Lunch was yummy and hot even the desserts (savige sweet)
Post lunch we thought of exploring few places near the home stay and we found a nice place to play some outdoor games.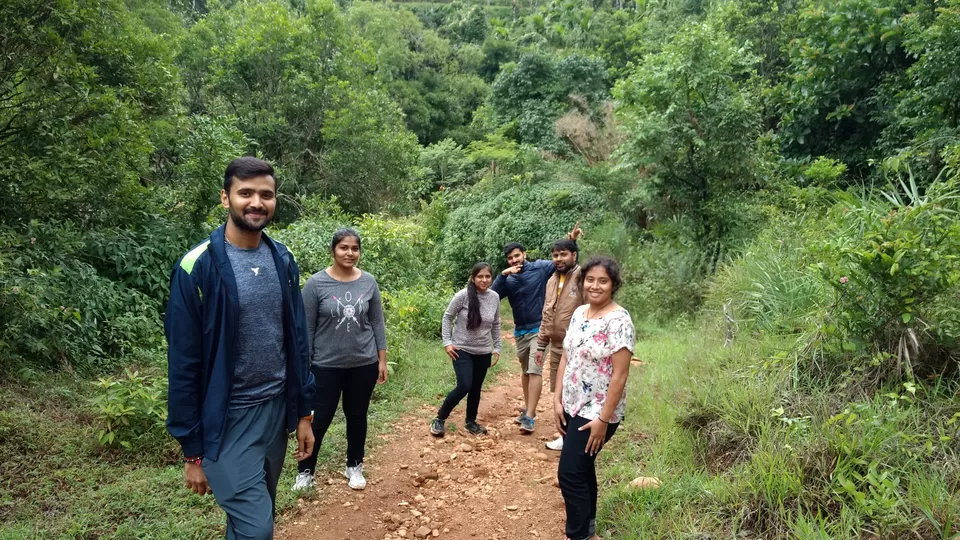 We played Volleyball and a new fun hand-ball game suggested by a friend. It was raining intermittently but this didn't stop us from playing. We had a very calm and fun time away from the hustle bustle of city life. This is when you discover most of your strengths and weaknesses.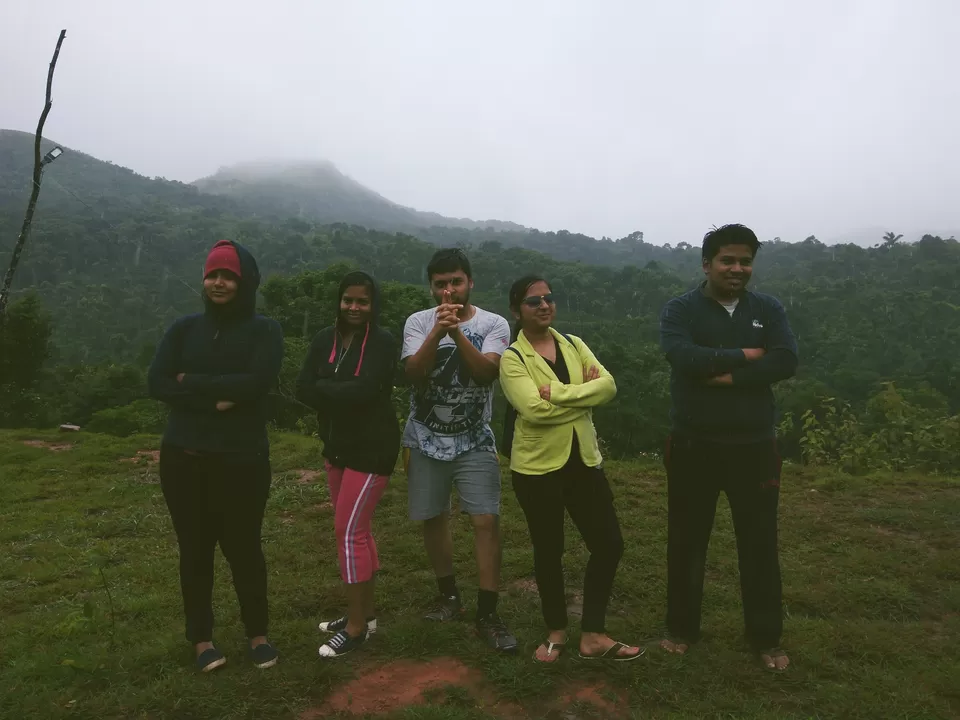 We played the games there till each one of us gave up and then we went back to home stay. When we were having tea/coffee there, the staff told that they have made arrangements for some water activities. Some of us went back to room for a nap but rest of us went to see what kind of activities they planned for us.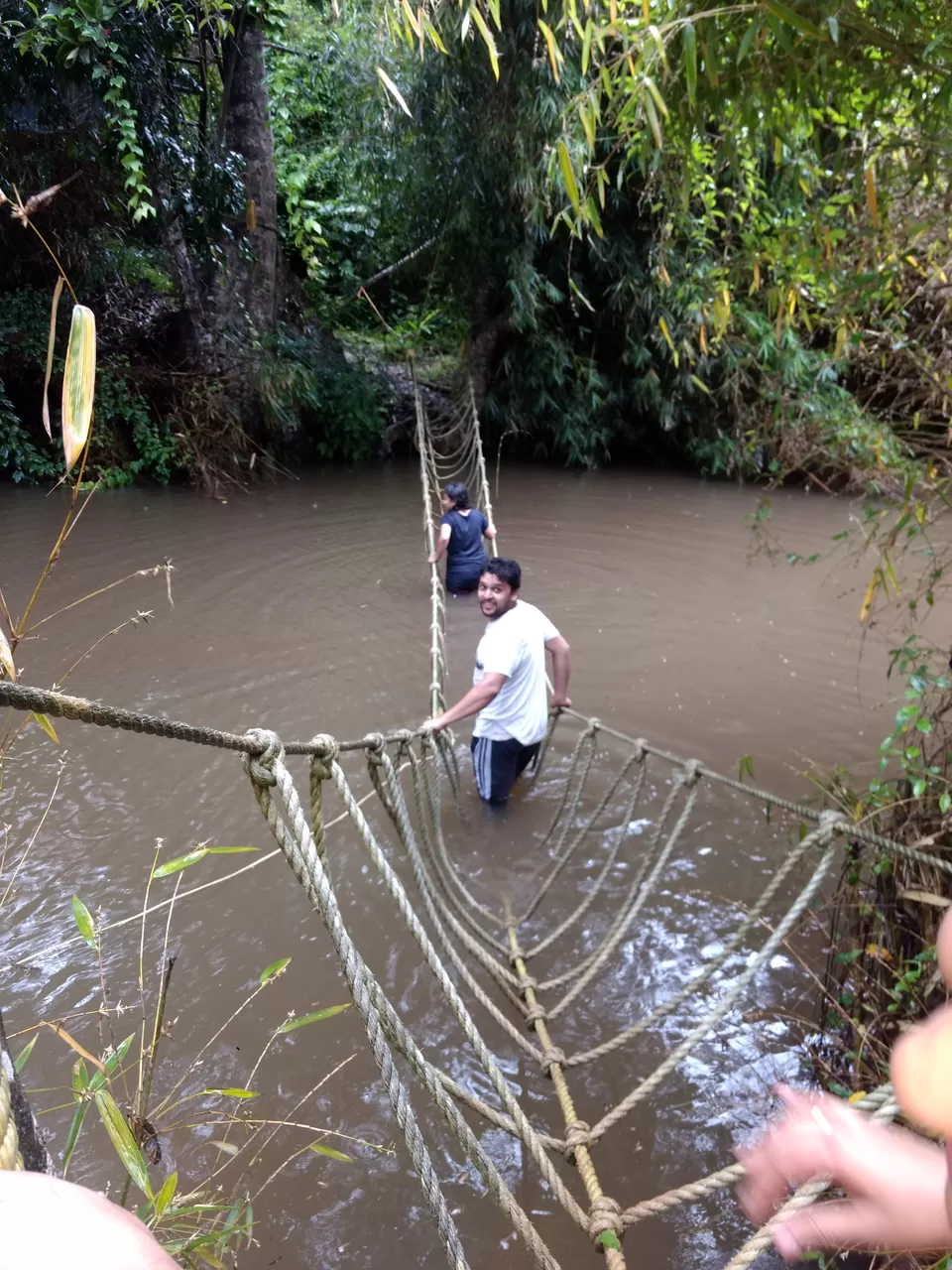 We had no idea that this is going to be the most thrilling part our stay in Sakleshpur. Since it was raining cats and dogs there, the water level was higher than average.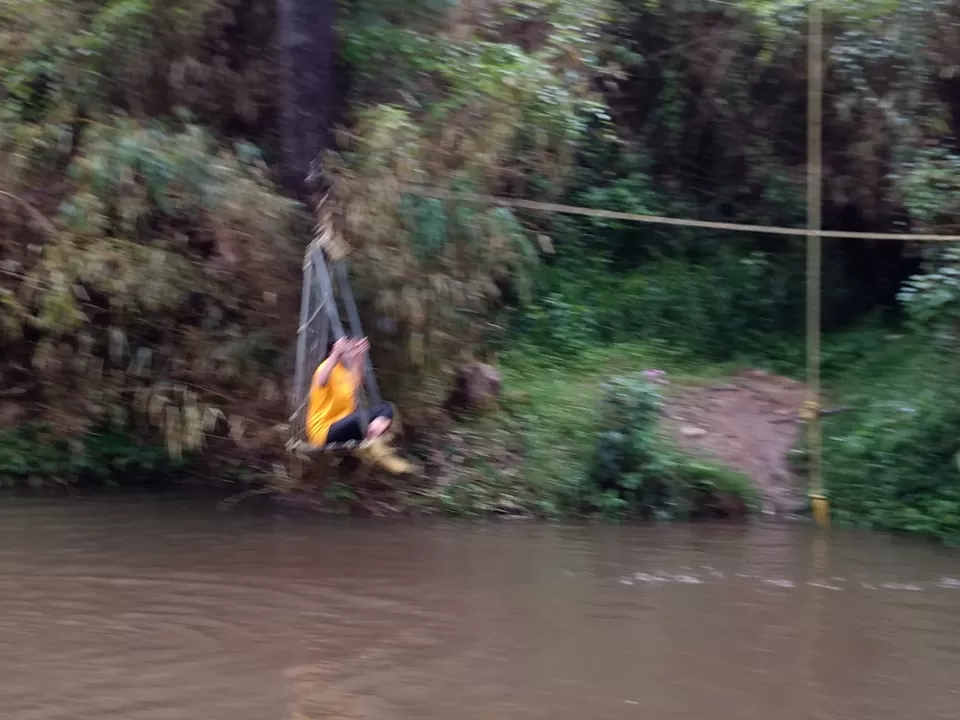 Zip Line was activity was really heart throbbing. This made the whole fun of visiting the home stay to a different level. It is a MUST do activity there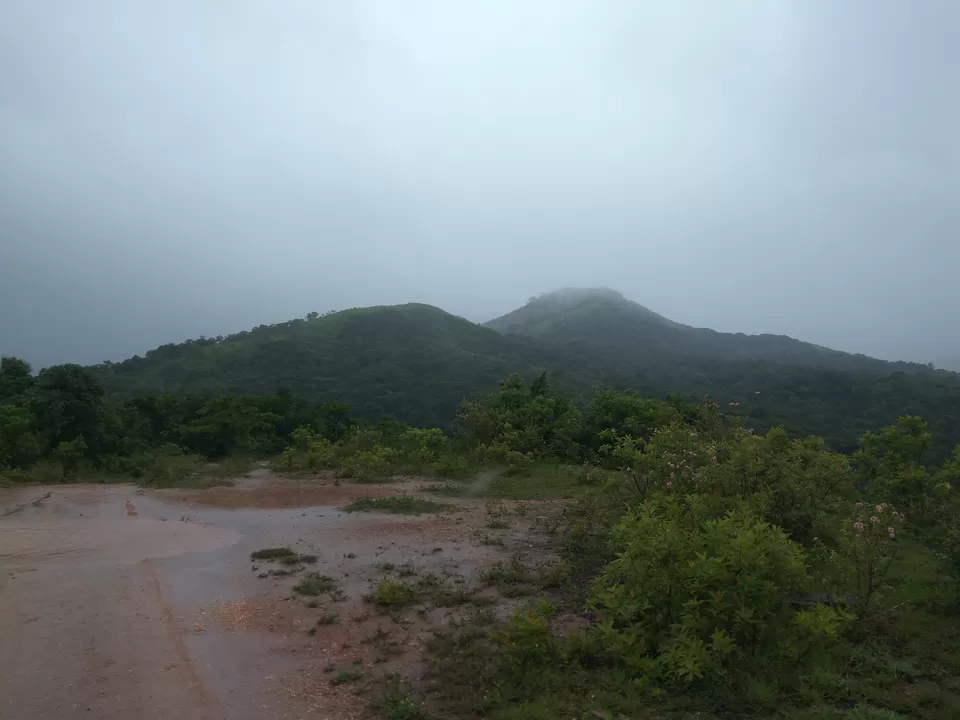 After all these activities and a hot shower we went back to the dining area for evening snacks. Coffee, tea and bhajji were the complimentary items but there were a list of other snacks like egg pakoda, machurian etc. which can be ordered.
Thereafter started the bonfire with loud music. We all danced and had enjoyed till the dinner was served.
After a day full of adventures and thrills we got a sound sleep looking forward to lot more fun.
Water was ice cold and deep. Chances are there you might find some crabs there, we did. So, one needs to be very careful if you wish to play in water.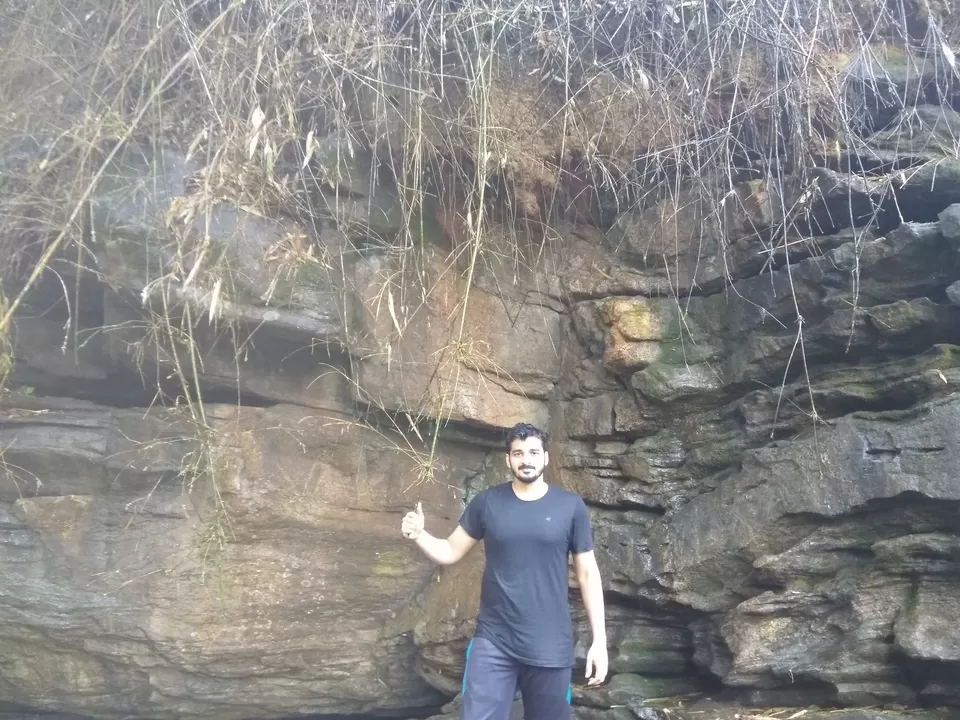 Now it was time to bid adieu to this beautiful place. We went back to home stay, grabbed all our belongings and started the journey back to Bangalore on the same route at around 4.30pm.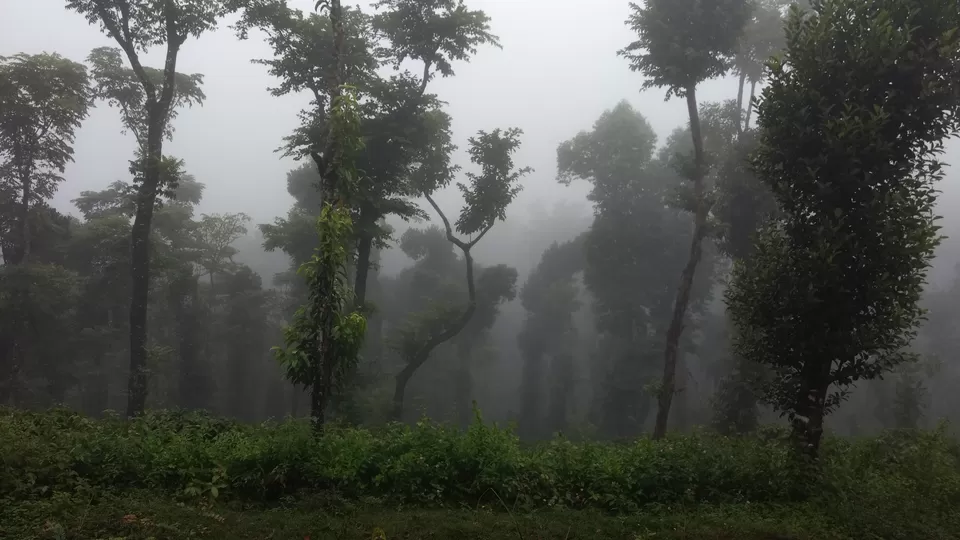 We had some snacks during lunch so waited till we reach Hassan. We had lunch-cum-dinner in Kadhamba Restaurant. The food there was not that great.
We reached Bangalore around 10.30pm. Overall it was a fun trip with some experiences and memories of lifetime.
Comments and suggestions are most welcome. :)
Happy tripping :)
Finally we reached our destination,the Mystique falls, after around 25 minutes.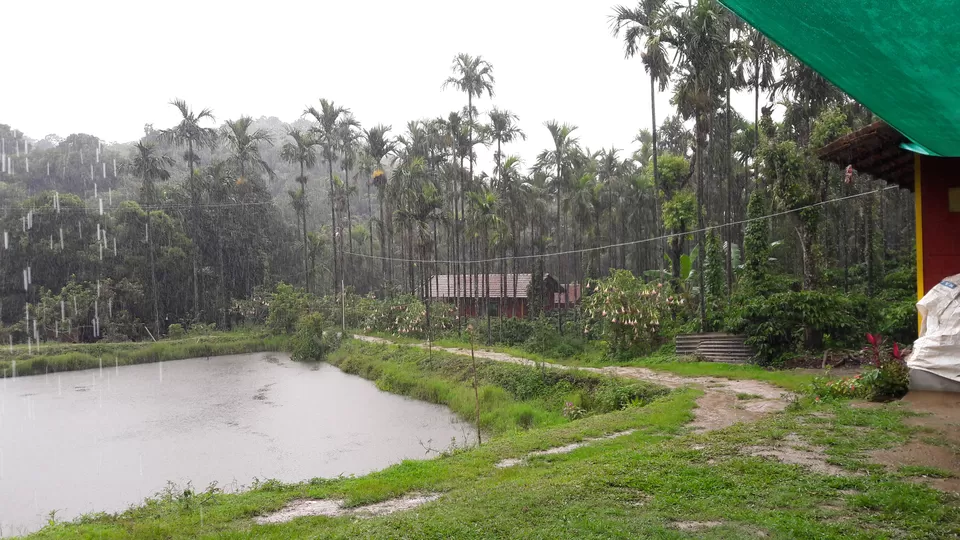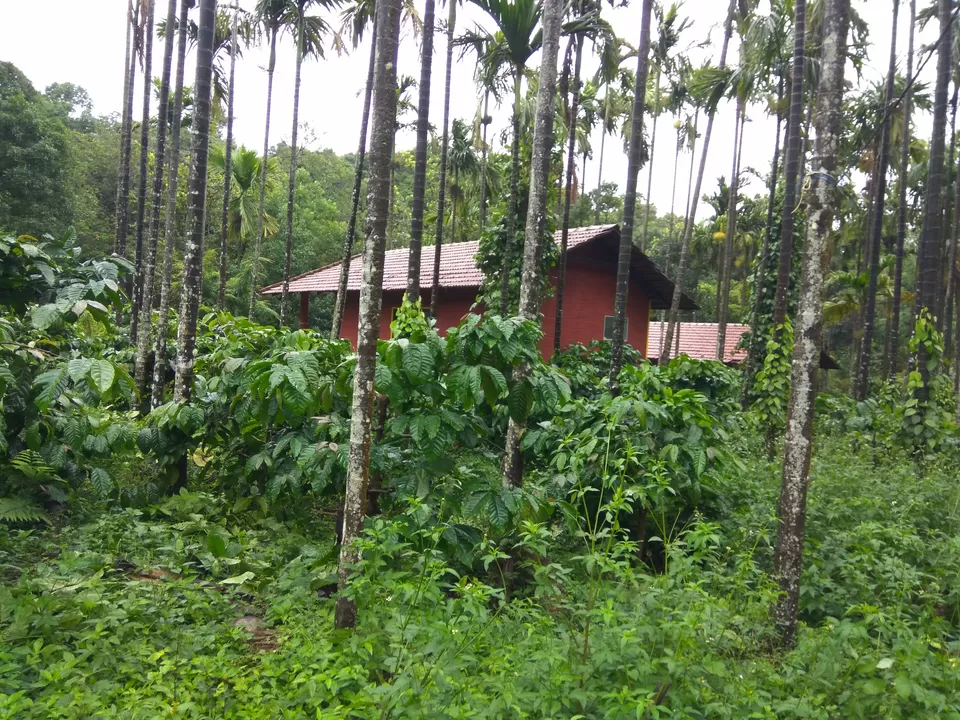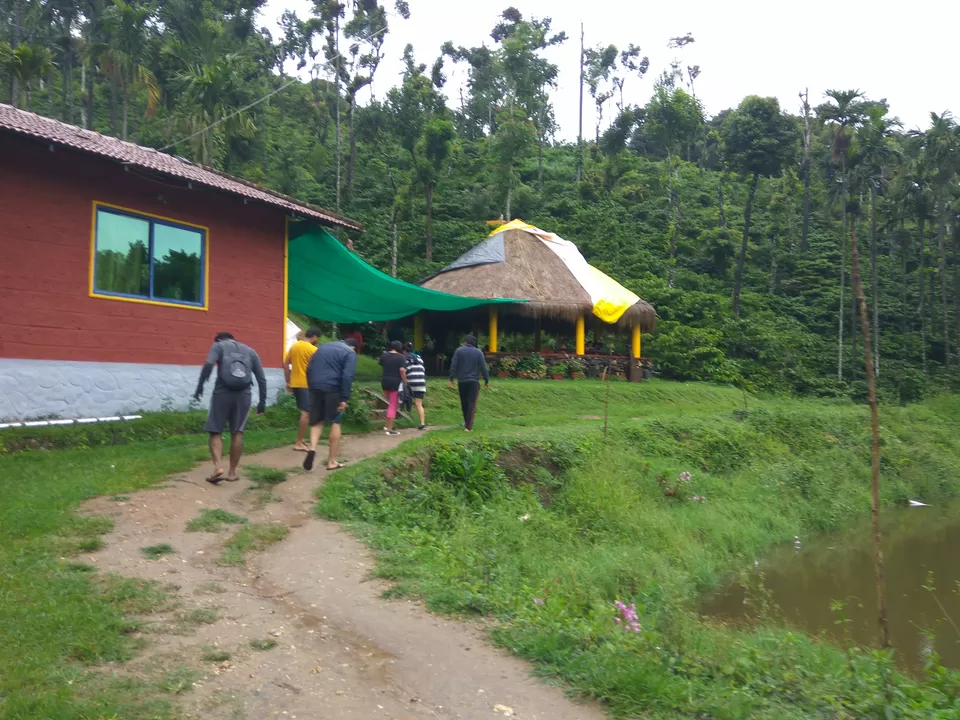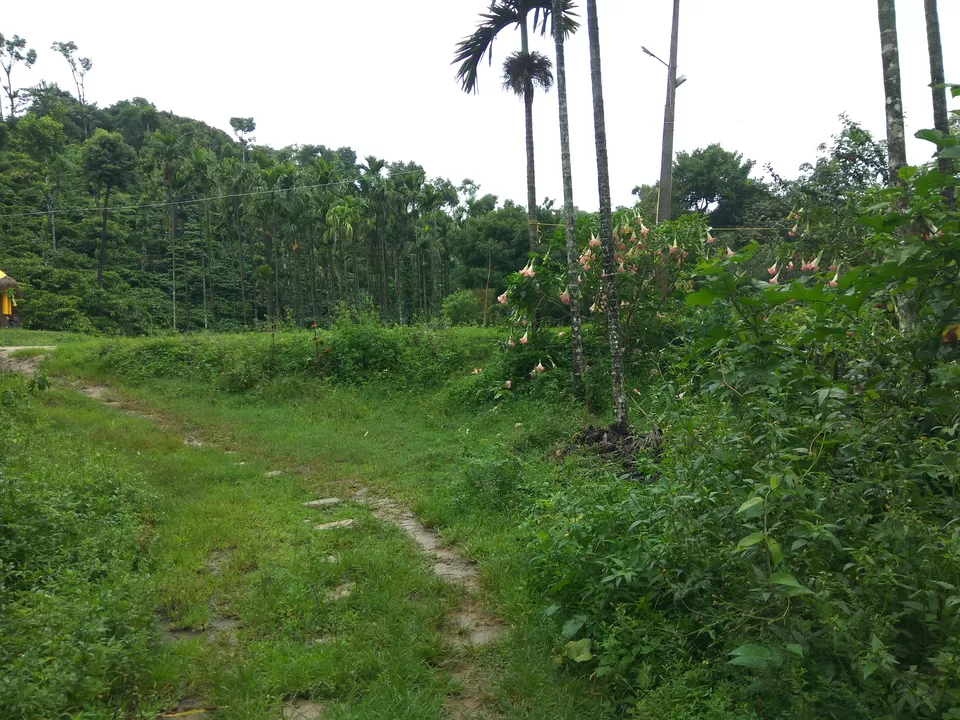 We all woke up without any alarm but the sound of flowing water of the fall. All set for today's journey. There is a fall around 14km from the home stay which we finalized to go. It took around 40 minutes to reach there including the 1st 4 km in jeep.