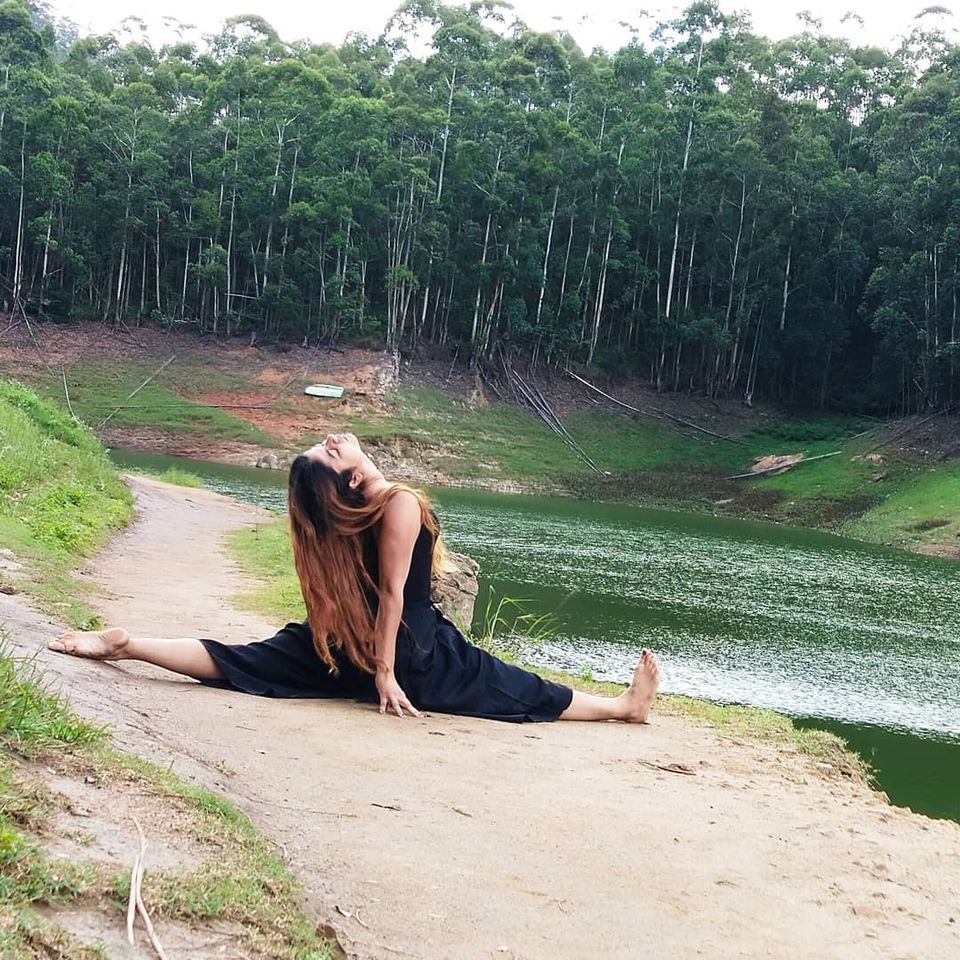 If you have never been to Mysore so let me tell you this is one of cities that can take your heart and like a lover your desire to be at this place will never end. May 2018 I decided to pursue my long awaited yoga teacher training course from Mysore. I left my job, packed my bags and reached this beautiful city. Well, it was not that easy as it looks for someone like who never left her home for more than a week. Anyways, I reached at Yoga Dhama that was my new home for next one month. Due to my schedule and studies it was difficult for me to explore Mysore, but wanderers always find their way.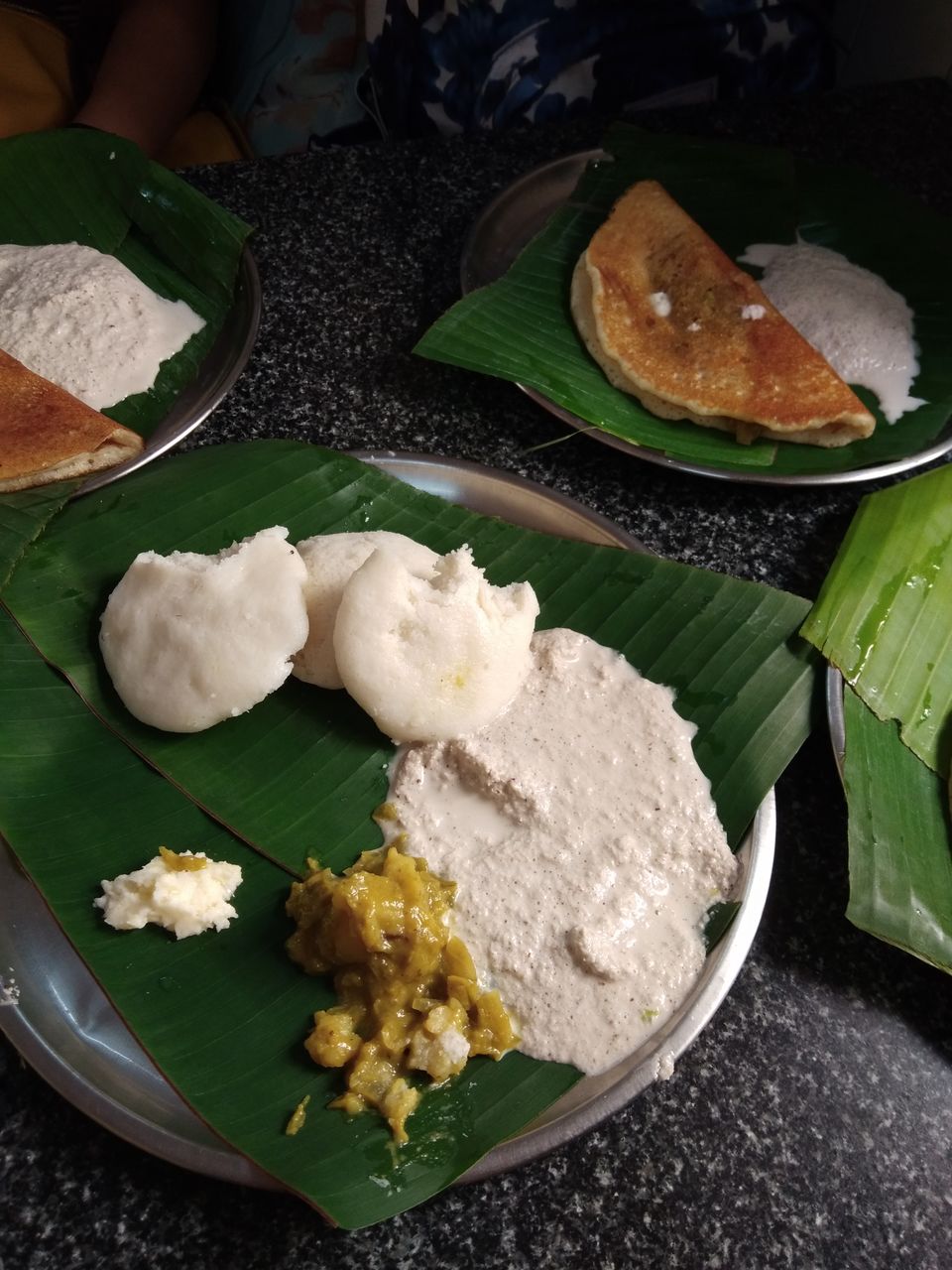 On the first weekend with my fellow yoginis, I reached Hotel Vinayak Mylari to satisfy my taste buds. Even while writing I can still feel the taste of the dosas and Idli of this place. One of the old restaurants of Mysore and trust me you will thank me for introducing this place to you.
Being a nature lover I used to fall in love with Mysore each morning. The chilling morning and the rain drops ignited my desire to melt myself in nature. The next weekend our sir (my Guru) decided to take us to the meditative walk near the Kukkarahalli lake. Yes, you read it right, meditative walk where we don't talk to anyone and connect ourselves to the nature. The moment I started walking around the lake there were several questions which were hitting my head and surprisingly I found myself smiling at the end of this walk. Trust me nature has some hidden powers that can heal you from anything at any time; all you need is your heart.
After the whole week's intense yoga practice I got a chance to explore Mysore with my school friend who visited me from Bangalore, just 147 km away from Mysore. Do you remember the last time you visited zoo? May be in school? Trust me the Sri Chamarajendra Zoological Garden will not disappoint you, even in your adulthood. This is one of the best zoos in Asia and worth to be. Well I didn't miss a chance to bring my Yogini Mohini (that's what my friends call me) avatar at the zoo. (Just be sure if you visit this place, please corporate to keep the zoo plastic free. Even if you not they will make sure that you do :P)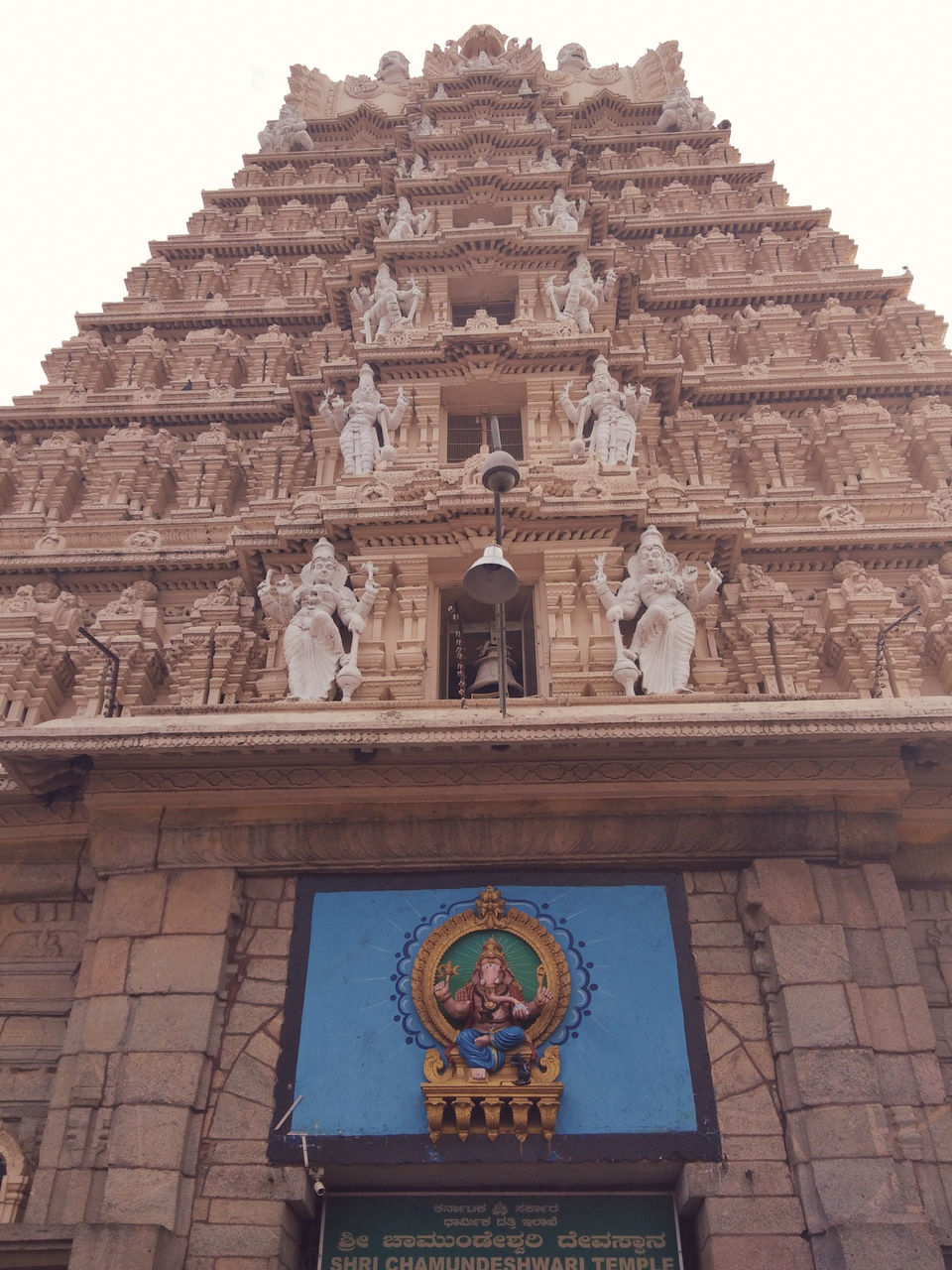 Another place you cannot miss in the city of hearts is Chamundeshwari temple which is located at Chamundi hills. You can trek to this place or else you can book a cab from the city. When I reached at the top I fell in love with the mesmerizing architecture of this temple. While coming down we stopped at the view point from where you can actually take a look at entire Mysore. If you are lucky to get there in the evening you can get a view of Mysore palace lighting from the view point, one of the most beautiful things to watch in the city.
The last but not the least Mysore palace, a royal residence is one of the main tourist attractions here. If you want to visit the palace from the inside and have a look at the heart throbbing interior then you need to be there before 05.30pm. Moreover, if you want to take look at the lightings be there in the evening around 07.00 pm.
At the end of course I luckily got an opportunity to explore Karnataka with my batch mates. The first place we visited was Chennakeshava Temple at Belur. Around 150 km away from Mysore the temple is famous for its sculptures and intricate artistic galore. This temple is dedicated to Lord Vishnu and you can see one of his avatars statues in this temple (of course this is my favorite part is Mohini).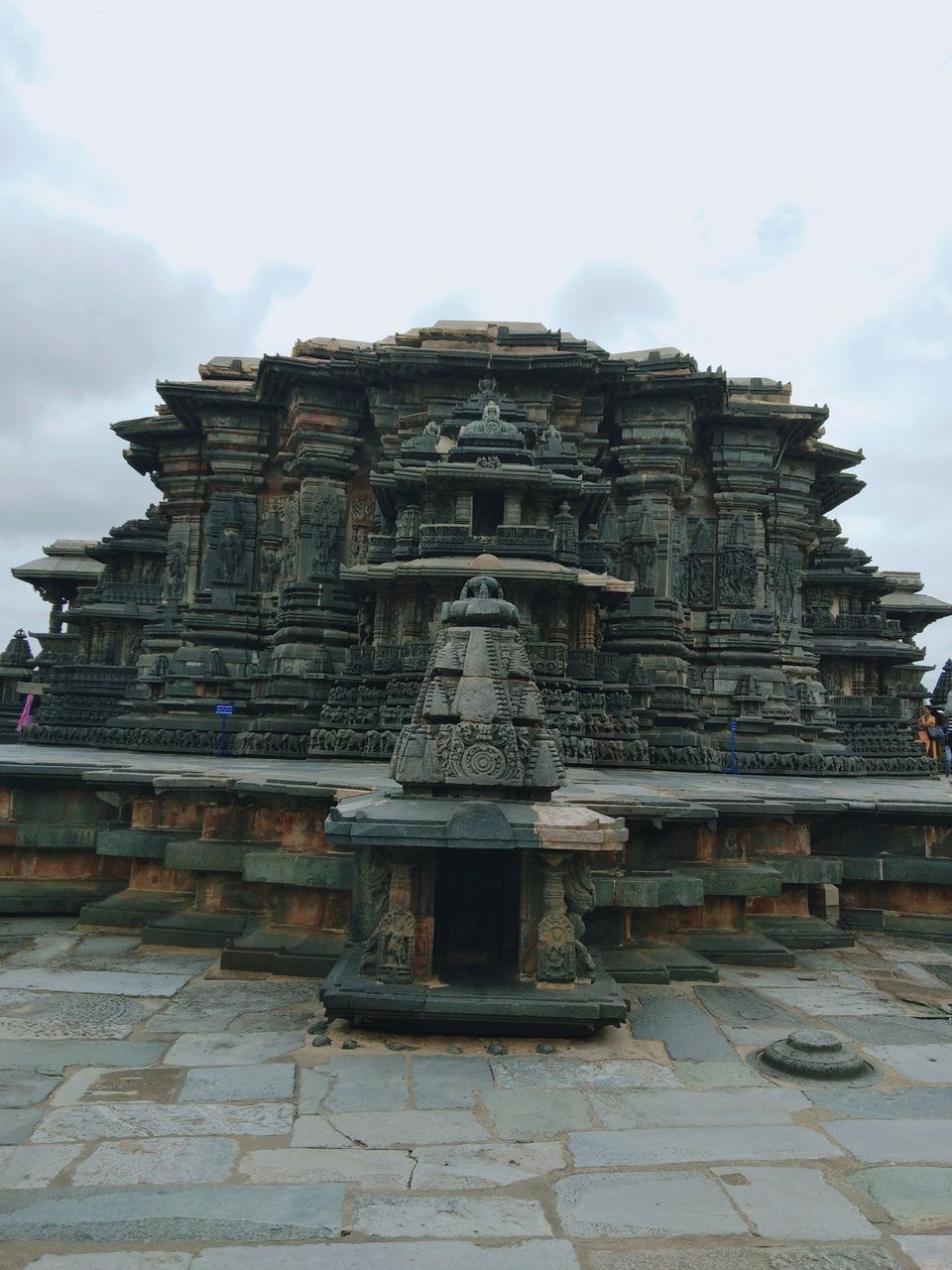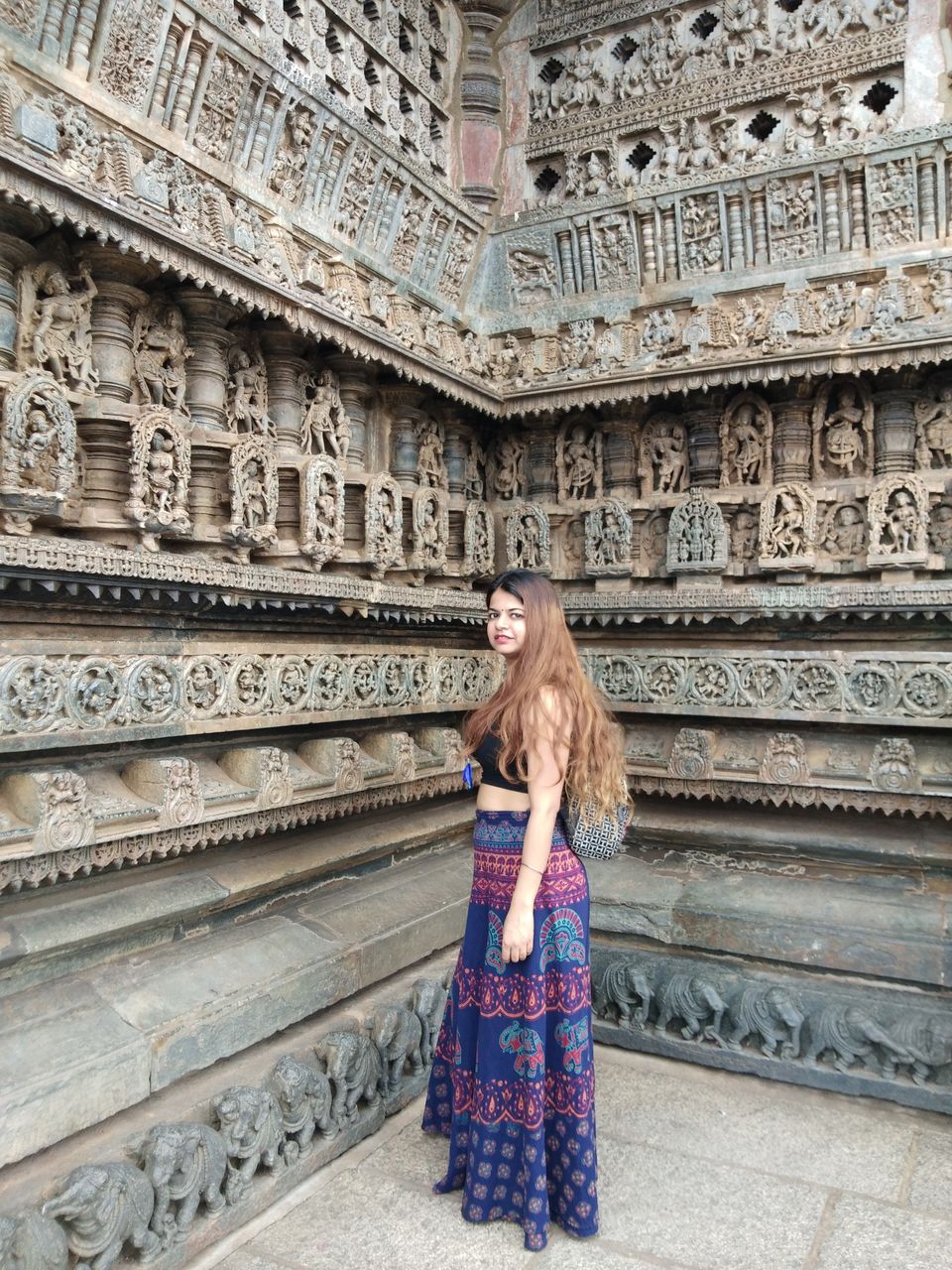 After exploring this temple we moved to our next destination Hoysaleswara temple that is few kilometers away from Chennakeshava. This temple is dedicated to lord Shiva that is self explanatory when you look at the sculptures. Well I did't miss a change to pose here as well.
Many of the art works are damaged at this temple.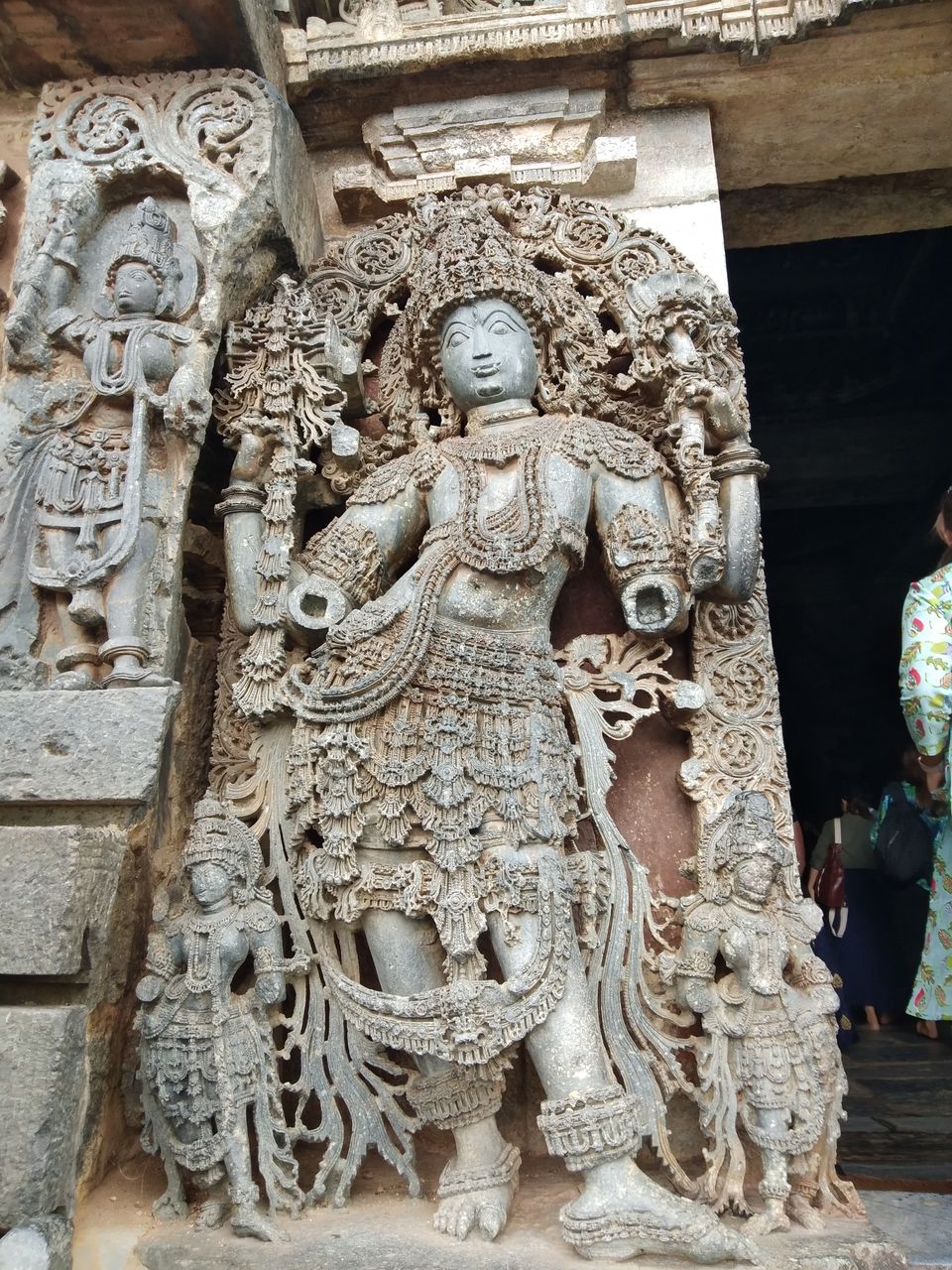 Well, these are the temples that you can visit if you are around Mysore.
Mysore gave me hope and a dream to be a traveling yogini.

hope to see Mysore again for my second level yoga teacher training course.
PS: Why I chose Mysore?
Many of you might not be aware that Mysore is one of the well known cities when it comes to yoga practice. That is why despite of living in Delhi I made a choice to travel to south in order to do my Ashtanga Vinyasa training.