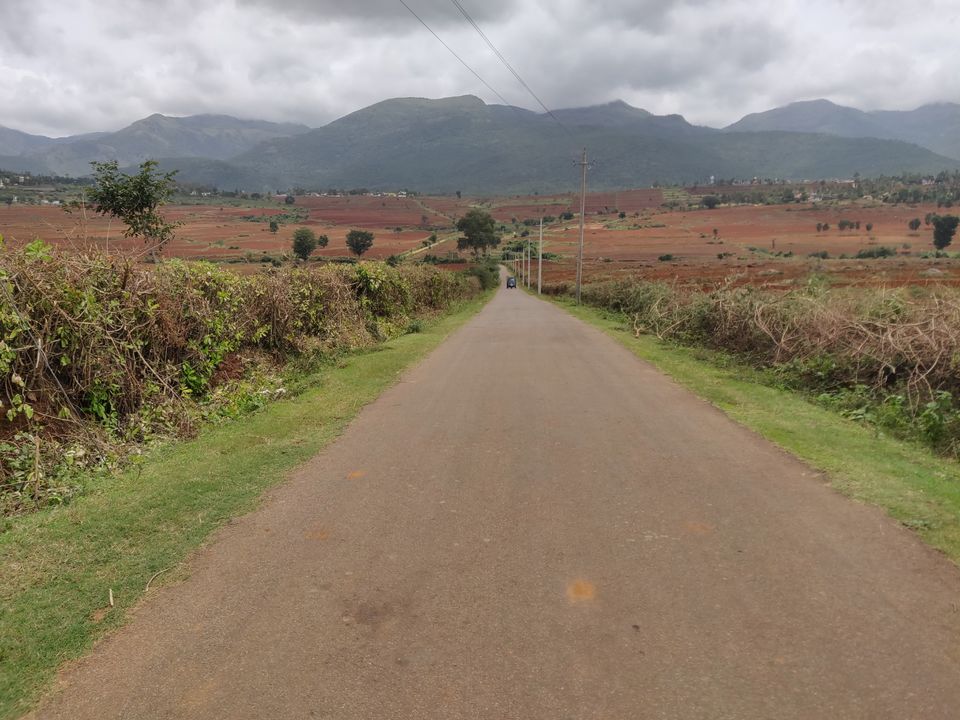 This was a drive that started on Saturday early morning from Bangalore. The route we took was Nice Road -> Kanakapura -> Mallavali - > Shivanasamudra -> Kollegal -> Dhondeling -> Destination. You will for sure enjoy the drive/ride, roads were really good. Talking about the home-stay, its a vast open property, it has only tents which can accommodate 2 beautifully. You will enjoy your days if you are a nature lover. On that day we can just chill n relax amidst bonfire n food, owner is cooperative but regarding food you have inform prior 5-6 hours before. Get up early if you ant to witness peacocks & over birds.     
Next day, we left after having breakfast for Dhondeling where we visited a monastery and few other on the way places & return to Bangalore, by 10pm we touched Nice road. Overall it was a nice place to relax to chill for 2 days. If u want explore B R hills u  have to extend the trip for 1 more day. Though it doesn't have much to explore but com'on anything out of concrete jungle is always refreshing n relaxing. 
Enjoy thanks for reading.