We all know that this commercialized tourism sector has divided traveling in two parts- Offseason and on-season. And before we head out for a trip- we ask this question to every person possible- Is it a good time to visit? Let me tell you what, this concept is only meant for the tourists whose idea of traveling is seeing what he has come to see, not what he can actually see.

Somehow, most of the traveling that I have done in my life is during the offseason, for which I don't know what on-season is because I have absolutely fallen in love with each place I have ever been to irrespective of the season.
For a person like me, who don't distinguish places on the basis of their so called 'season' and end up at the places during their offseason, I will tell you what the benefits are.
I HAVE SEEN PLACES IN DIFFERENT COLORS
Colors which are not known to most of the people. I have seen Kasol with absolutely no people on the roads, no north Indians with loud music and beers (this is what I have heard), trekking trails where there is nobody expects for the serene nature. I have seen Goan beaches clean (big deal, it is) and the splendid views with no one to disturb. I have seen Solang Valley with not even one person around to disrupt my view of the crazy snow mountains. I have a very different landscape to explain from all the other people that have traveled in the different time of the year. It surprises the people when I narrate them my trips with most of them reacting ' we aren't talking about the same place' because I have had a totally different vision of the places I have been to. Which is only better.
Yes, I might have missed the foreign hippies on the roads, the rave parties, some of the treks but I have absolutely no complaint to make because whatever I had was a personal relation with the places that most of you will probably miss!
HAVE YOU ENJOYED THE UNDISTURBED VIEWS? I HAVE!
I am not a big fan of the crowd. In fact, I travel to escape my monotonous life and people that I have to deal with every day. It's not that I like to bump into a lot of people while traveling. So, a place where there is absolutely no one other than you and your travel partner is truly a dream come true. And you would never ever find secluded places during the on-season. I have had great time marveling at the masterpieces of nature because there were no one to disrupt my views and that I can explain in words each and every little thing I have seen is what you can't do! I can do the job better than the HD photographs because I sat there on my own for as long I as wanted to just to enjoy every little element of nature.
LOCALS ARE WELCOMING AND PRICES ARE CHEAP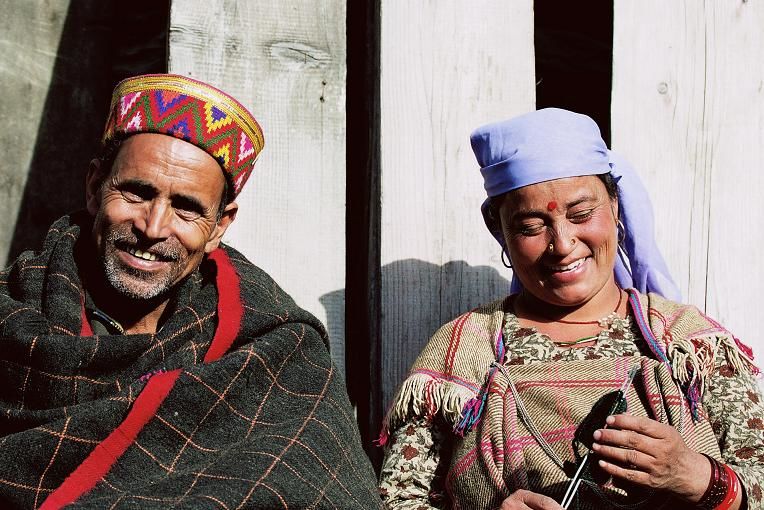 Himachali-peopleWhen you are traveling in the off season, it's like you are the queen of the place because there aren't a lot of people to give locals a good business. You will have the undisturbed attention of your host, they will not only go a step ahead to help you with the things, but their hospitality will be warmer than ever. The food will be freshly cooked just for you and the biggest perk, you will all of it at the dirt cheap prices. Now, who doesn't want that?
True it is, that there are a lot of things that I couldn't enjoy because it wasn't the right time. But, I never travel with plans and to-do list. I don't go through the millions of websites checking out the list of places and things to do, I let nature surprise me and it does, each and every time. For at least once in your life, you should try taking the leap of faith and trust me if you do the things right you will experience the places like never before!