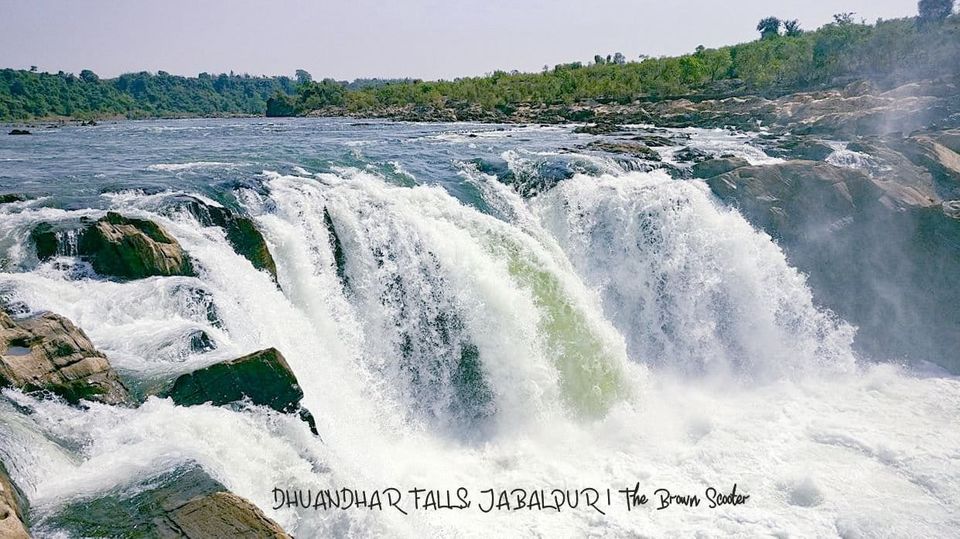 When it comes to Madhya Pradesh, I have always thought of visiting Bhopal, Indore, Ujjain, Khajuraho and my favorite Mandu. Jabalpur was never on my list until last year when I decided to visit it while traveling to Kanha Sanctuary with MP Tourism.
The city took me by surprise. For I saw things which I didn't imagine to be there!
How to go to Jabalpur: I took an intercity train from Bhopal in the evening and reached late night – it takes about 6 hours. Since I was traveling in a group, the night traveling was okay but if you are traveling solo or only in a girls group – I would suggest you commute in the day or evening time as the train tends to get empty and the transport options may not be much if you don't have a pre-book transport.
If you are traveling via Bhopal – Jabalpur is 7 hours by road. But hey! There is an airport in Jabalpur – there are direct flights from/to Mumbai and Delhi, what more do you want?
The best time to visit: While I was in Madhya Pradesh in October (the winter is just kicking in slowly and the mornings are pleasant), the best time to visit is during Winters (October to March) and Summer (April-June).
Where did we stay: I stayed with my group at Narmada Jackons Hotel, which is a 3-star property and offers a pleasant hospitality, complimentary breakfast, wifi and lots more. There's a swimming pool, the rooms are comfortable, late check-in is allowed (the hotel tends to be fully booked during peak season so pre-book even if you plan to check-in late).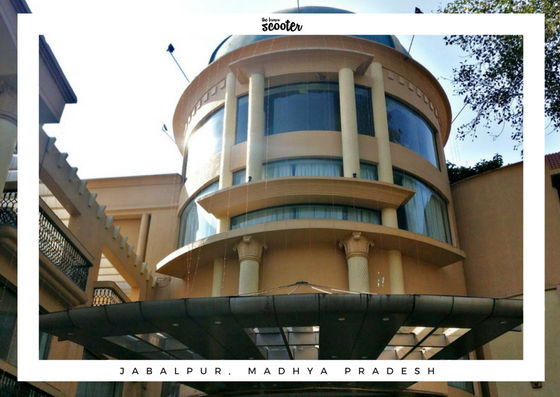 Here's what our 24 hours in the cultural capital of MP – Jabalpur looked like before we moved to our next destination.
Let's find out!
We started our day quite early in the morning after a great breakfast at the hotel. The group had booked a mini van (try and not sit in the last row if you have claustrophobia). The first stop was – Rani Durgavati Fort, also known as Madan Mahal. The fort is situated atop a hill (you will have to take about a 100-150 steps to reach the fort) from the main road where your vehicle will stop.
The fort dates back to the 11th century (am a fort lover!) and was constructed for martial encounters. I always look for enchanting stories about such cultural and historic places I visit and the one associated with this fort says that there's a hidden treasure beneath this marvelous structure and a tunnel which was possibly used as an escape route and transportation artery. I didn't go in search of the tunnel but stories were fascinating. The group lead did tell us about the incidents when archaeologists have tried to look for that hidden treasure but then, never found it (obviously! such things are not to be found, they should be left as a part of a folklore).
While on your way to taking those steps towards the fort you will find a small temple with a light blue color wall (rock like structure). The temple is of Lord Shiva and the nameplate outside says that it 'completes all manokamna – which means truest desire of heart'.
What you will also find where you will park your vehicle is a Geological wonder – The Balancing Rock. Balanced on the top of another, it is believed by the locals that nothing can disrupt its balance and that there have been many earthquakes but nothing changed the orientation or position of these rocks.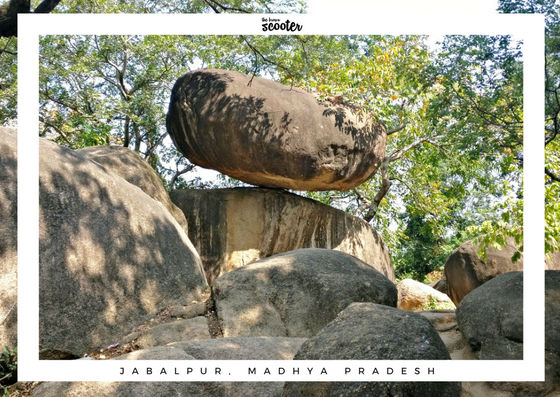 Chousath Yogini Temple – Dated back to the 10th century A.D., this temple has a distinct resemblance to the temples of Khajuraho in structure. It is the abode of Goddess Durga and is located near our next stop – Marble Rocks in Bhedaghat, a few kms away from Jabalpur. To reach this temple, you have to take several steps. (staircase)
Marble Rocks – This is one place which is unlike other places I have seen in India on my travels all these years. Situated 25 kms from the main city, Marble Rocks are situated in the area of Bhedaghat. The moment you walk through the shops and reach towards a vast area of water and rocks in front of you – you will feel that you have traveled through time to reach someplace elsewhere.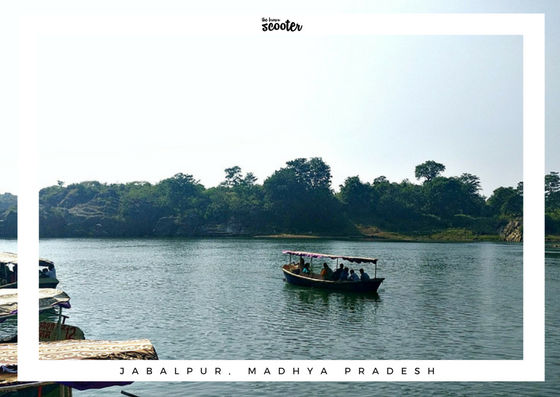 Supposed to be a heavenly sight on a moonlit night, the marble rocks on narmada river makes for a 3km long gorge where tourists can opt for boat ride through high cliffs made of marble.
Dhuandhar Falls – From a fort to a temple to beautiful marble rocks to a waterfall. If you think of Madhya Pradesh and read about it online, waterfalls isn't something that you would imagine to be here. I was wrong. Your trip to Jabalpur is incomplete without a visit to Dhuandhar Falls. Located on the Narmada River, it is 30m high and makes its way through the marble rocks. The plunge of the waterfall is so powerful that its roar can be heard from afar distance.
There's a cable car service there which one can access to see the other side of the waterfall. It is priced at around 100 INR, I didn't get a chance to be on it. Entry to see the waterfall is free of cost.
All of this was covered in 24 hours (actually, lesser!). If you have more than a day in the city, you can also include the following to your itinerary:
– Dumna National Park (for all the nature and wildlife lovers)
– Tilwara Ghat (For the followers of Mahatma Gandhi)
– Rani Durgavati Museum (if you are into history as I am) and
– Pisanhari ki Madiya – a Jain pilgrimage – we did go in the same campus and visited the temple on the ground floor but if you want to see the main temple, there is a long staircase which leads to it.
You will find a lot of Shiva statues and marble showpieces in Bedaghat.
We later left for Kanha National Park from Jabalpur at around 5pm before sunset. The minivan traveled through beautiful forests, villages through sunset and took about 5-6 hours (it usually takes 4 hours) to reach our next abode – Soulacia Hotel and Resort in Kanha National Park.
The blog was originally published on The Brown Scooter.
Frequent Searches Leading To This Page:-
kanha national park madhya pradesh, waterfalls in madhya pradesh india, temples in madhya pradesh india, major rivers in madhya pradesh, nature of madhya pradesh