A group of 8 friends headed on Tuesday night to Kasol. We have had 2 personal cars with us. Skipping the between we reached Kasol by Wednesday evening and were welcomed with a placating weather with light water pouring from above. The sight of Kasol's panoramic skies and pleasant weather took off the fatigue. Here is a view...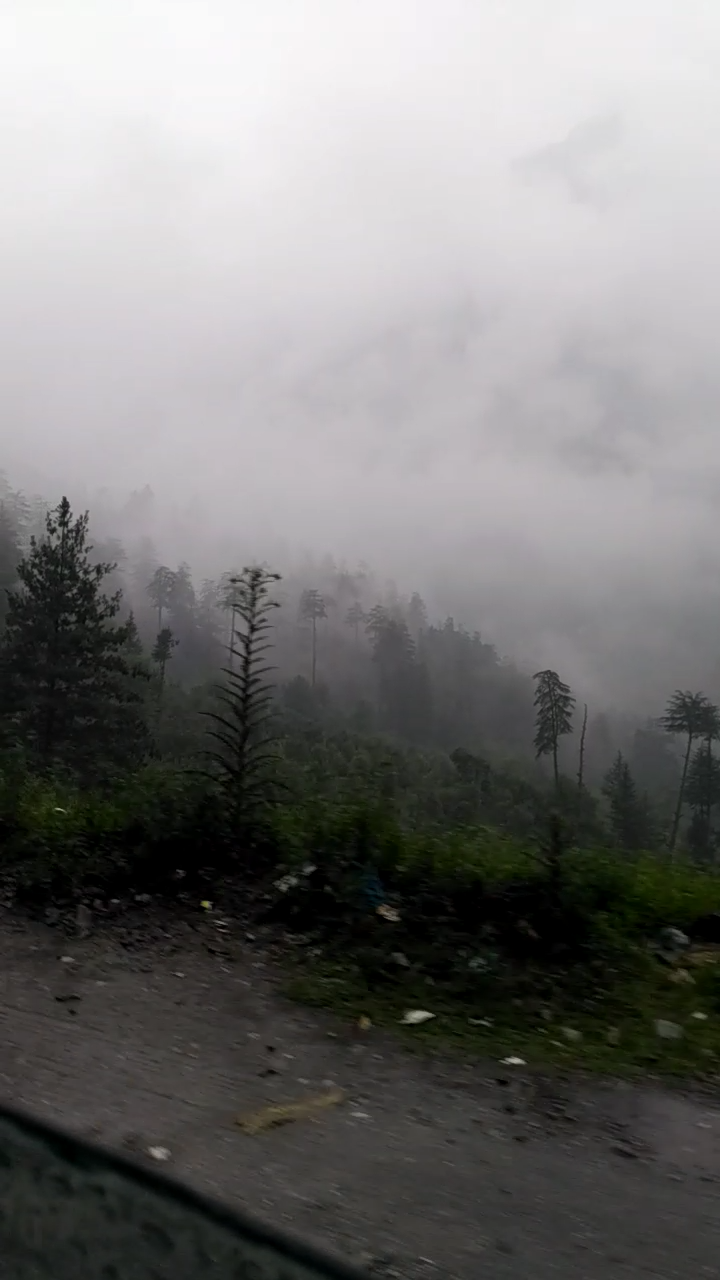 We then booked a economy hotel in which we got 2 rooms with extra bedding worth Rs. 4000. That's economical isn't it, you get only 500 bugs per head. Rooms were good and clean.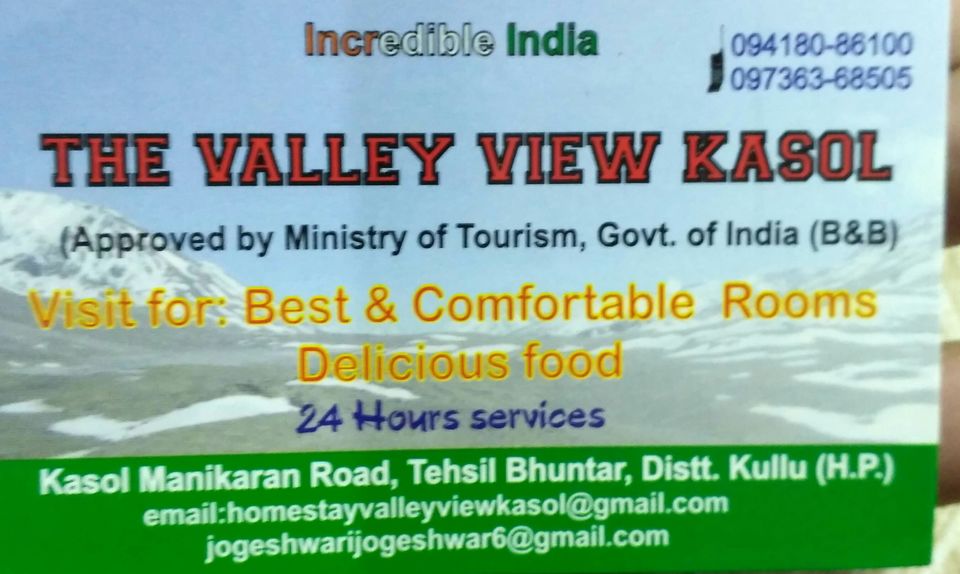 Time spent in Kasol.
There is an Evergreen cafe which is a must visit if you are in Kasol. It's a chill out paradise. Here is a check......You don't go for Indian food there...Try the ISRAELI. If you are an Indian food lover only then you can sit down at the Namaste Cafe which is just by the bridge. You can also find "STUFF" near any cafe by talking to shop owners in the main market area.
COMING TO THE KHEERGANGA.....
Next day we booked a taxi and headed to Barshaini from where the trek starts. It's just a 18km drive. You can book a 8 seater taxi for around Rs 1000. There is a NHPC Ltd. Dam from where the Trek startsand walking sticks are available there so better you get one. Coming is an important part of the read so i am keeping it bold. The trek have two paths, one is along the river with open sky overhead and another is after crossing the dam bridge and into the forest with shade of trees overhead. Almost everyone seems to be confused with which path to take . My advice is to take the latter one , the one after the bridge as it much more beautiful comparable to the other and while returning you can take the other one.
The trek is about 11 kms and if you are fit then you can cover it in 5 hours or less. Moreover the trek is not challenging, so if you are not in good shape then also you need not to worry. We started at 2pm and reached the camping area about 7pm. There are many cafe on the trek so you need not stuff your backpacks with food items.
After reaching the camping area main highlight is the Hot Spring or The PARVATI KUND. It is properly maintained and is lot like a swimming pool without an angle of depression.
Staying There:
Kheerganga has plenty of places to stay and accommodation is rarely a problem. You may be surprised with the cheap prices of stay.
During our visit camps were available for RS 500 per 4 person a night and Stone house built on the top was available for a mere Rs 150 a night that to with a complimentary food thali. You get rajma chawal in that thali as dinner. Timings for food are 8 pm to 10 pm. Rest you can eat anytime in cafe there but they all close around 10 pm.
You can chose from brick or wooden houses to tents depending upon how much time you want to spend inside a room in beautiful valley and how comfortable you want to sleep at night.
One can even carry there own tents and set them where ever they wish to which would save a lot on accommodation expenses, only if you're there for more than a week though.
Here are some pics from Kheerganga Trek.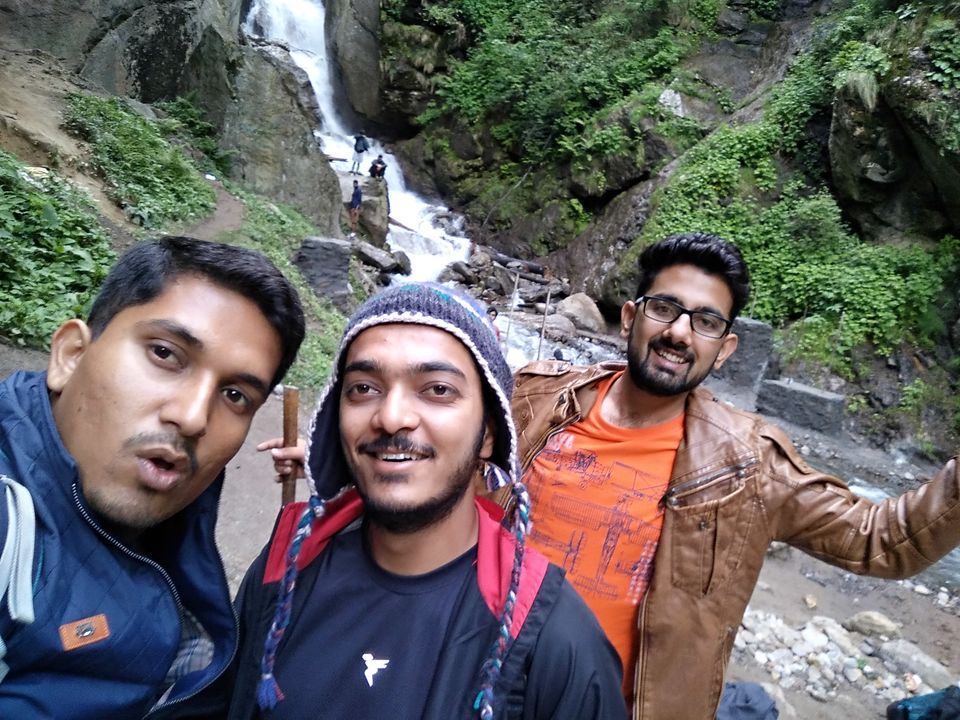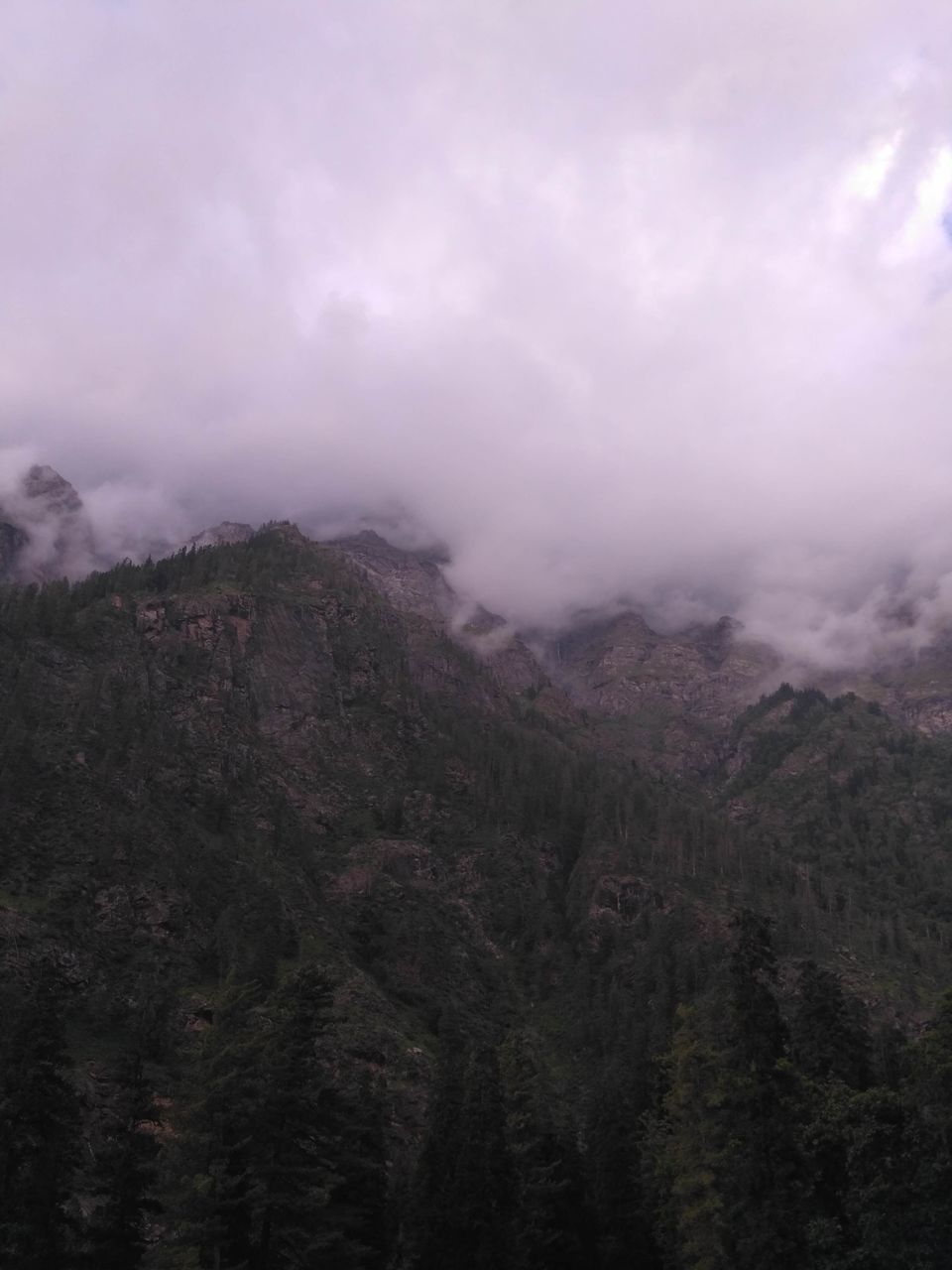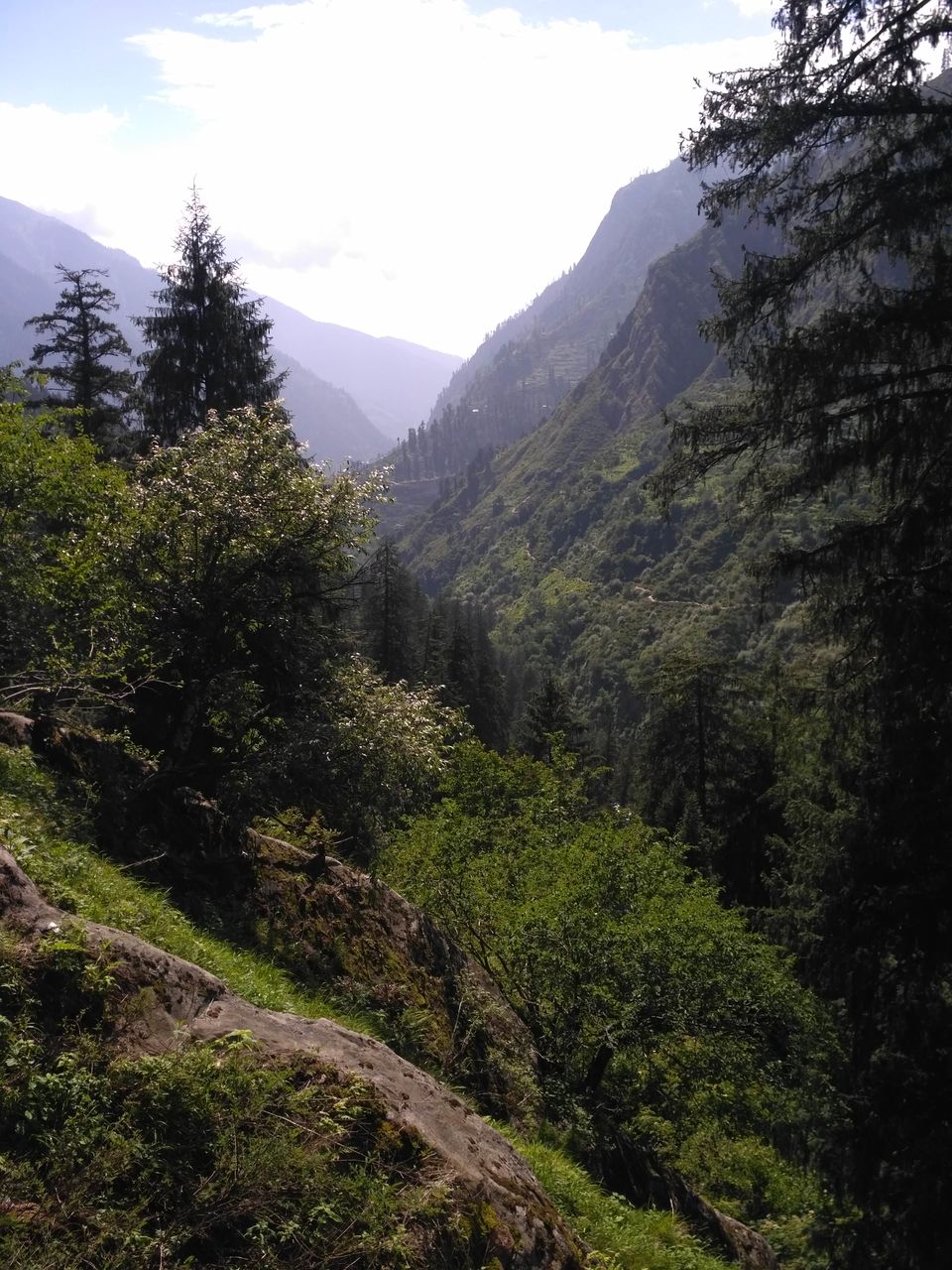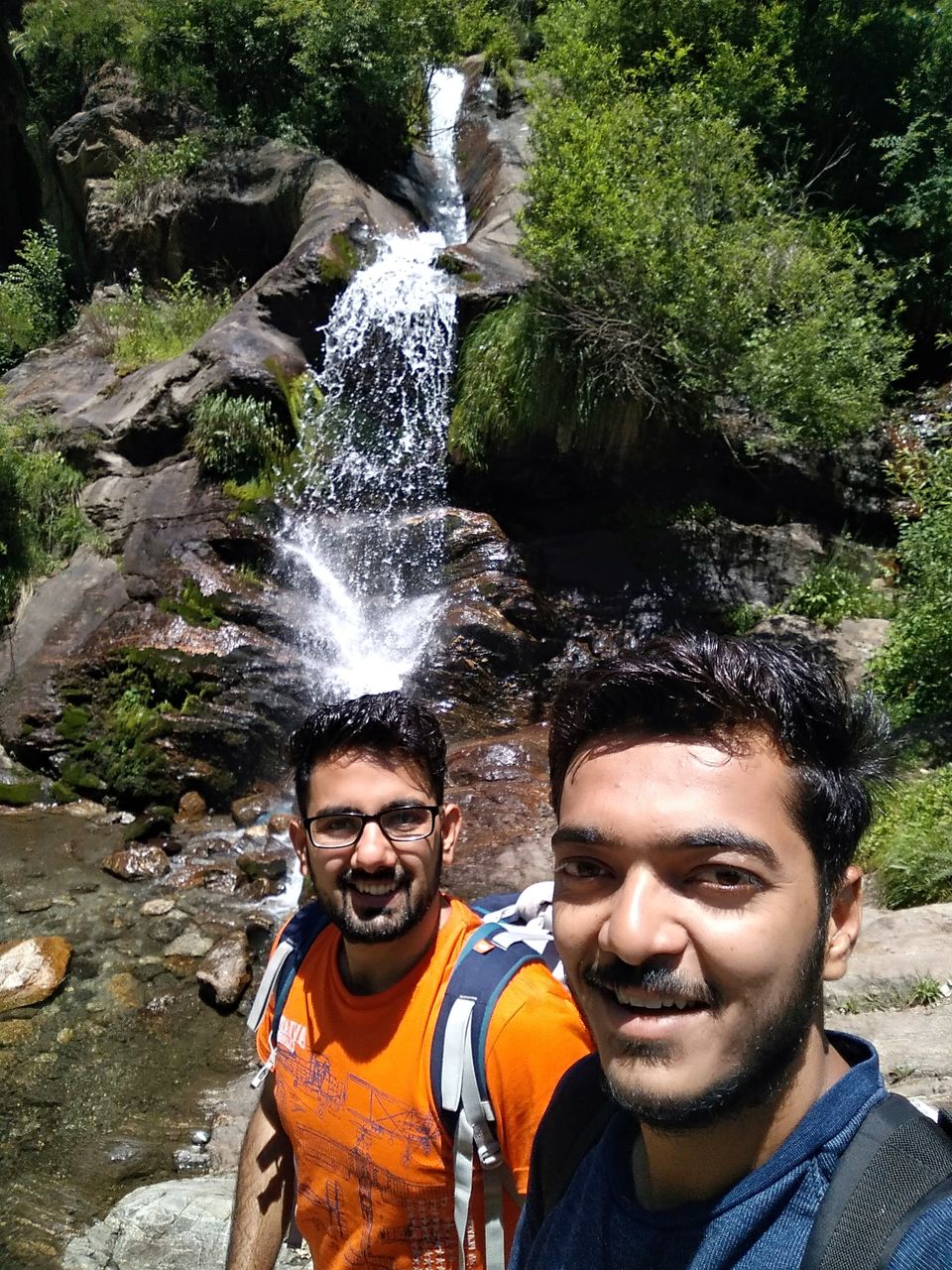 Kheerganga can be called chilling hub of Himachal Pradesh due to its beauty , weather and the Bhole ka Prasad . It was an experience to live.