Nepal's Everest Base Camp will be home to the world's highest free-WiFi zone at 17,600ft.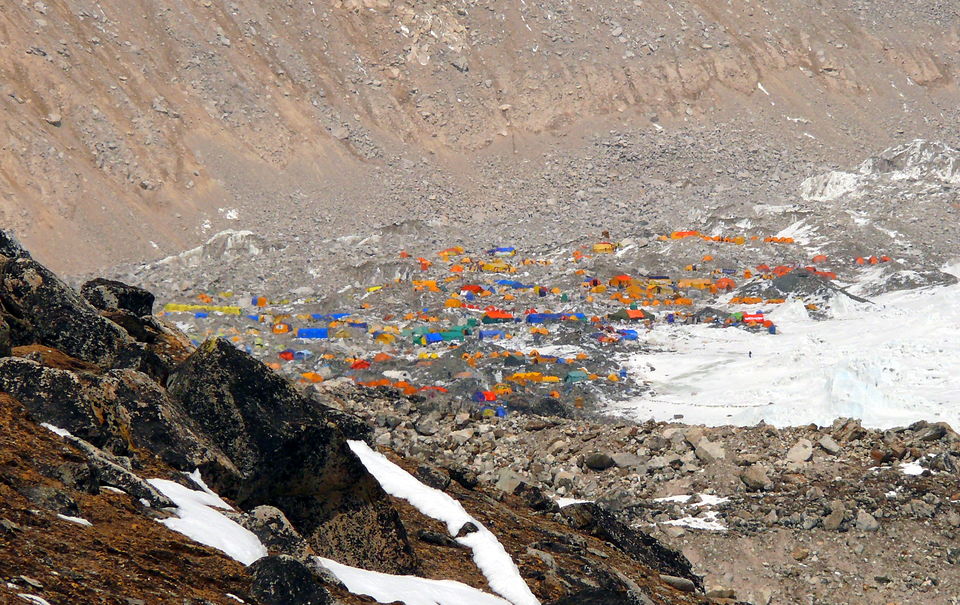 This technological milestone, which seeks to provide free WiFi service at the basecamp and certain zones on Mount Everest will operate based on the 'Okumura Model'. This telecommunication model uses low cost optical fibre cables that provide high-speed internet and are resistant to extremely cold weather conditions, ice and other climatic challenges.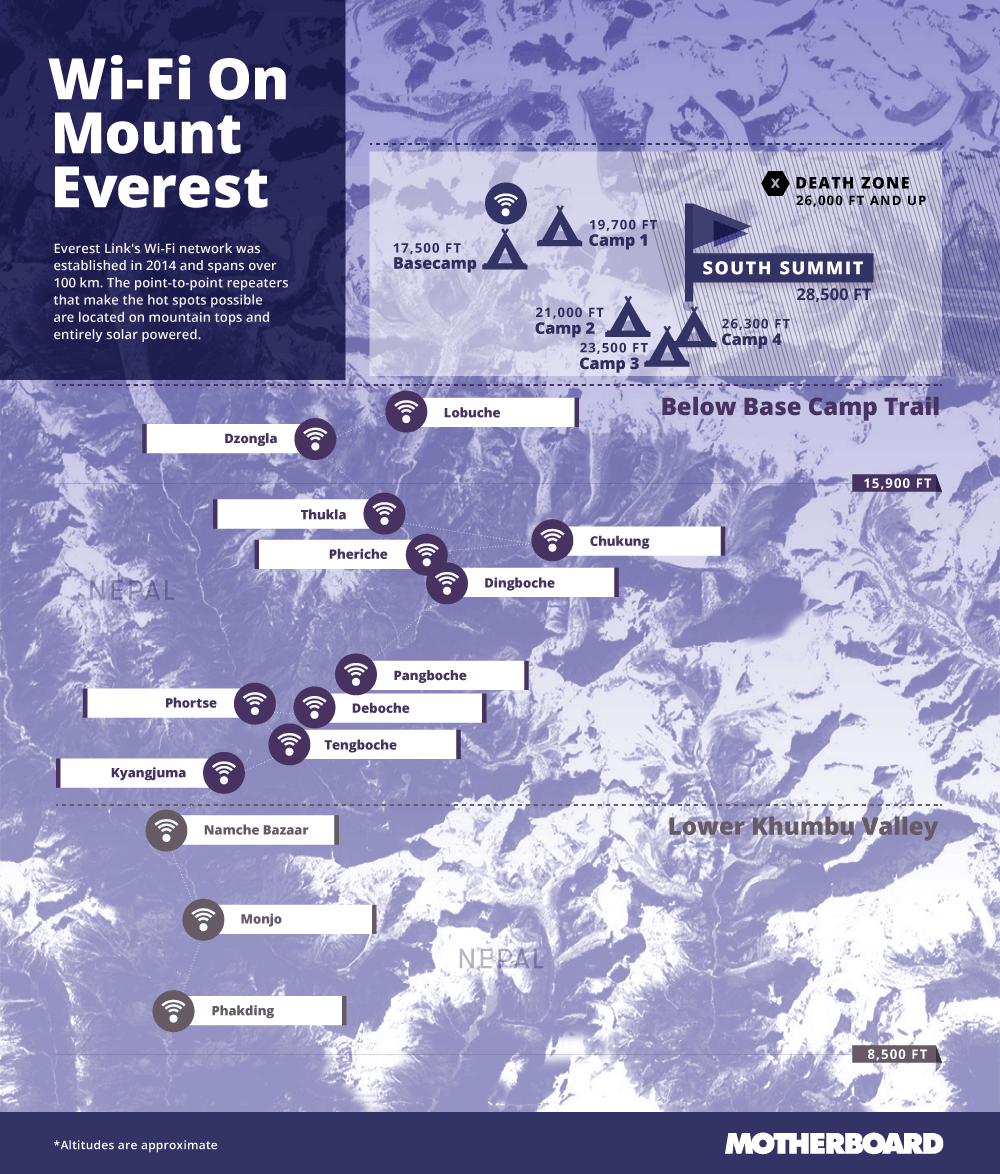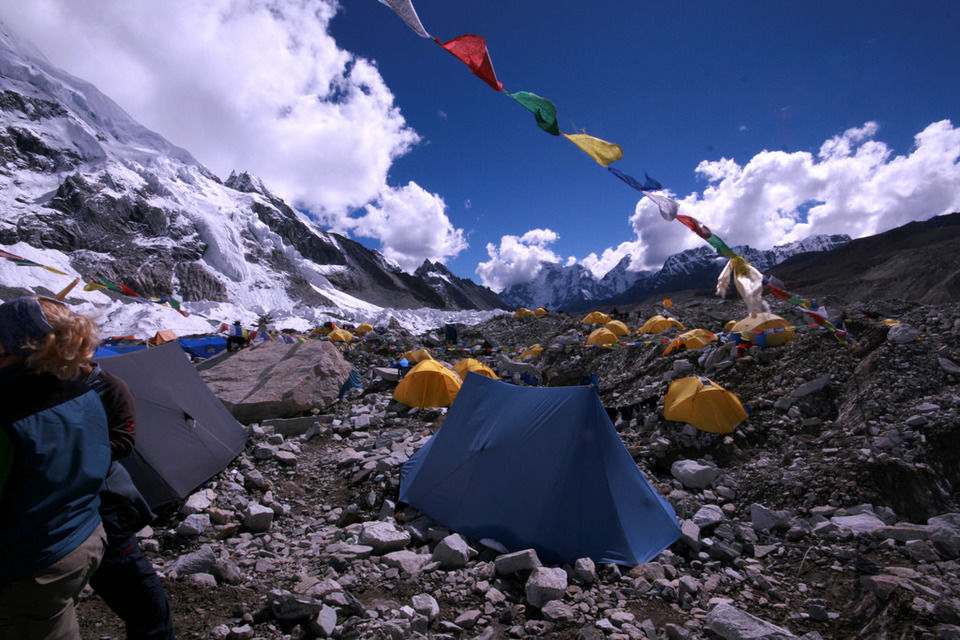 Accessing the internet on Everest became a very common but extremely expensive practice after some mountaineers documented their ascent live on Snapchat in 2016. So it isn't the availability of WiFi or internet on Mount Everest that's fascinating, but the fact that it will cost nothing.
An IT entrepreneur, Tsering Gyaltsen, is to be credited for internet services actually reaching the Everest region. Writer Daniel Oberhaus shares the history of the internet on Everest on VICE Motherboard. He says,
"The roots of Gyaltsen's "extreme internet" company go back to 2001, when he and a group of young Nepali entrepreneurs formed an internet service provider called Namche Technical Support with the goal of finally bringing the internet to the Everest region. In 2003, they succeeded in their goal and launched the first "cyber café" at base camp – a 200 square foot tent populated with a handful of satellite-enabled laptops. Climbers could pay a bulk rate of $2,500 to access the internet for the duration of their expedition, or go with the piecemeal rate of $1/minute."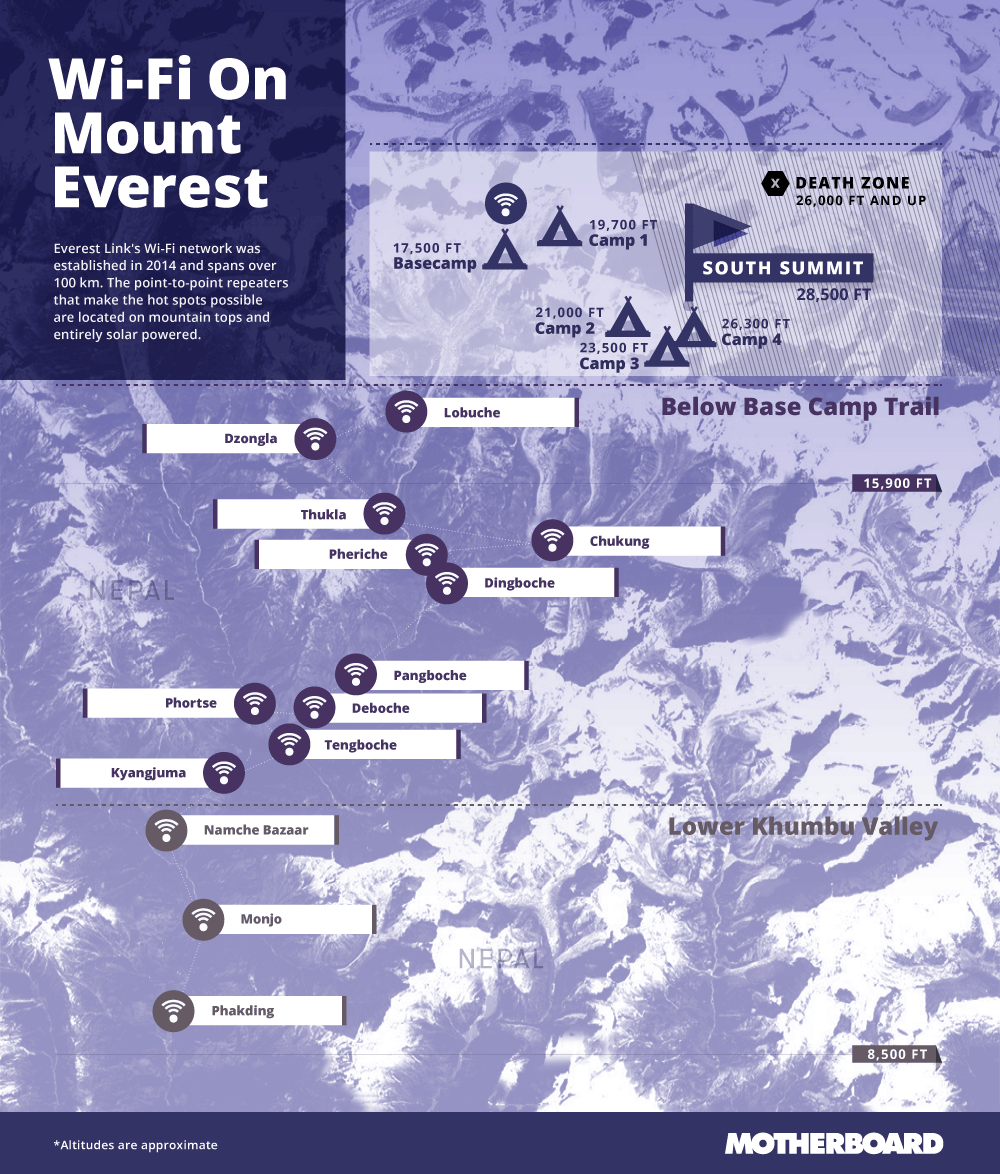 The new initiative by Nepal Telecommunications Authority removes the heavy rates currently applicable on internet usage and makes at least the basecamp a completely free WiFi zone.
This facility will not just let climbers document their journey, upload pictures on social media and keep in touch with friends and family, but also make it easier for rescue teams to function.
It has been widely accepted by rescue authorities in the Everest region that though extreme weather conditions play a role in unsuccessful rescue operations, several lives could have been saved had proper communication channels been available to both the climber and rescuer.
Digambar Jha, chairman of the state-run Nepal Telecommunications Authority (NTA), said in Kathmandu on Wednesday that once the services are successfully established in the Everest region, they will expand to other areas such as Annapurna Base Camp as well.
The availability of free internet at Mount Everest might seem like a move in the wrong direction to some, but in the age where information means sharing every breath and step with the world, this progression seems to be in the right direction, as it will save lives if not get you enough likes.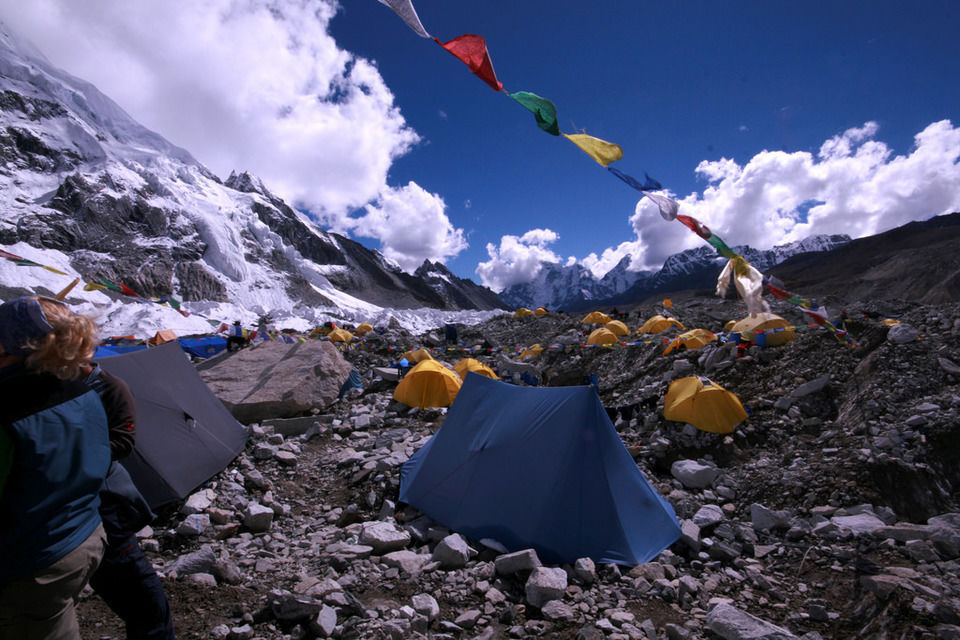 Did you know top contributors on Tripoto for the month of February will win all-expenses-paid treks to the virginal Thakoor Top? Read more about it here.