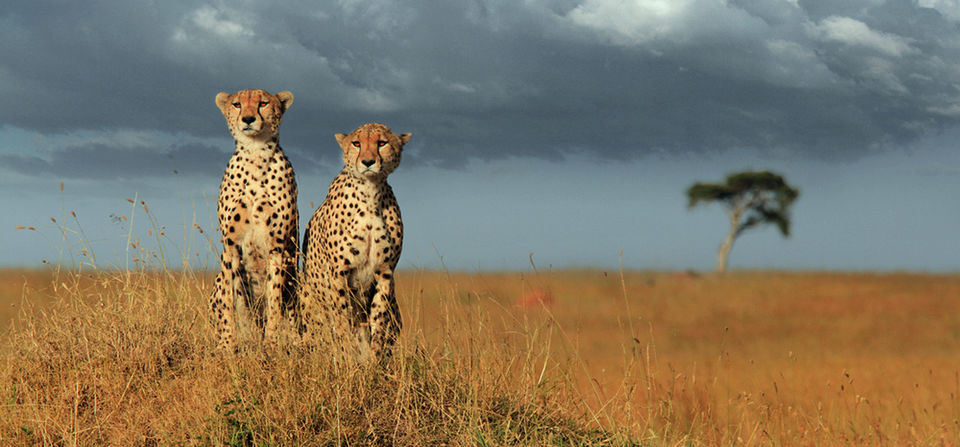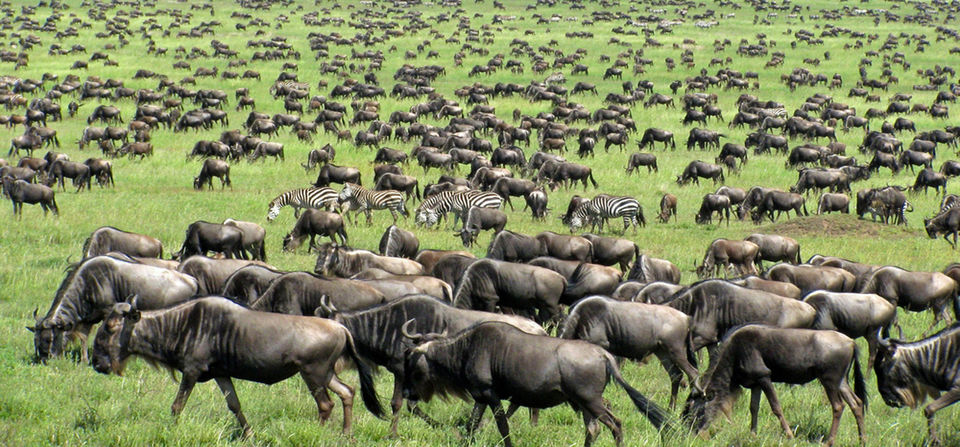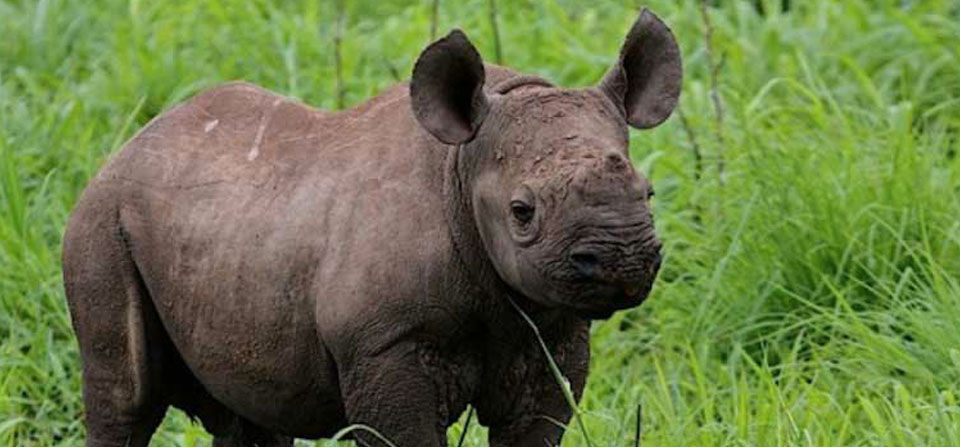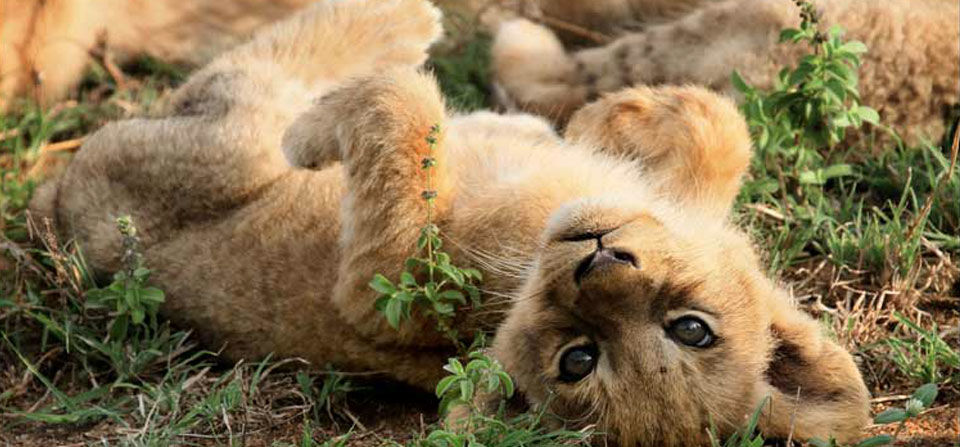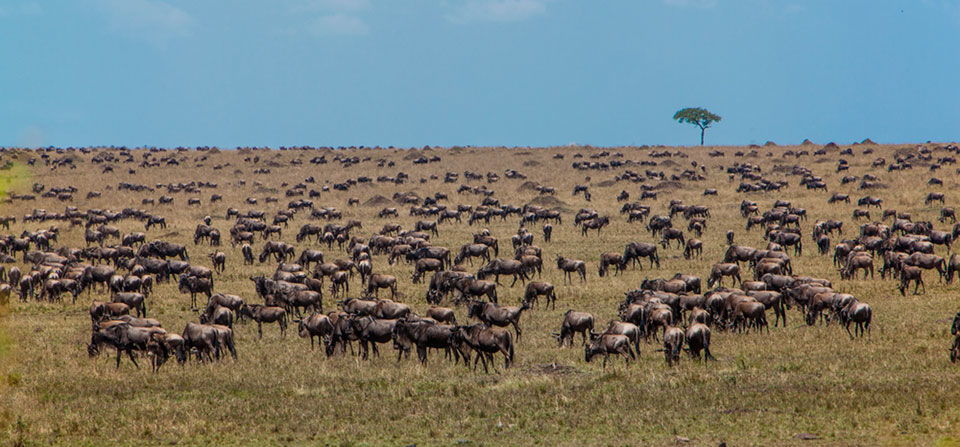 Tanzania is legendary for its wildlife safaris, mountains, African bush, white beaches, friendly people and political stability, and is home to the world-famous Kilimanjaro, Africa's highest mountain. It is also one of the oldest known inhabited areas on Earth with fossil remains of humans and pre-human hominids being found dating back over two million years.
The Serengeti National Park comes from the Masaai language meaning "Endless Plains". This magnificent area has more than 2 million Wildebeest, which makes the annual Serengeti Migration such a spectacular event. 11.5 million of these ungulates migrate a distance of 1,800 miles searching for food and water supplies. With an area teeming with wildlife and epitomising the true African bush, you are sure to capture moments that will stay with you forever.
Schedule
Depart South Africa on Kenya Airways departing at 00h40 and arriving Nairobi at 05h35.
On arrival at Nairobi International Airport remain in transit and book in to get your connecting flight on Kenya Airways to Kilimanjaro International leaving at 08h30 and arriving in Kilimanjaro at 09h40.
Alternative flights are available on SAA & Precision Air via Dar es Salam.
Depart for Lake Manyara. On your arrival book into Lake Manyara Escarpment Lodge on a Full Board Basis for 2 nights.
Itinerary
DAY 2: Wake up early for a Full Day game drive in Lake Manyara with a packed picnic lunch. On return to camp you will be treated to a truly authentic African experience when you are seated for dinner around a large fire in the outdoor Boma.
DAY 3: Enjoy a morning game drive in Lake Manyara before heading for the Ngorongora Conservation Area. Book into Ngorongora Exploreans Lodge on a Full Board Basis for 2 nights.
DAY 4: Enjoy a Full Day Ngorongora Crater tour with picnic lunch while exploring the area that is home to the highest density of mammalian predators in Africa.
DAY 5: Depart after breakfast for the Ndutu area in the Serengeti. Book into Ndutu Wilderness Camp for 2 nights on a Full Board Basis.
DAY 6: Take advantage of full day game drives in the Ndutu area of the Serengeti, capturing spectacular images of the dense wildlife in the area, followed by a picnic lunch. Alternatively, bush walks are available for the more energetic, perfect for macro-photography.
DAY 7: Depart after breakfast for the Central Serengeti. Book into Serengeti Wilderness Camp for 2 nights on a Full Board Basis
DAY 8: Be sure to capture hundreds of incredible images on a Full Day game drive in the Central/Southern Serengeti with picnic lunch. As this camp moves every 3 – 6 months, you will be sure to be right in the middle of the best game viewing area in the Serengeti. Dinner will be served in the main dining tent.
DAY 9: After breakfast you will be transferred to the Seronera Airstrip. Fly from Seronera to Kilimanjaro Airport. Take your connecting flight from Kilimanjaro to Nairobi on Kenya Air departing at 16h00 and arriving in Nairobi at 17h10. Stay in Transit for your connecting flight to Johannesburg departing at 20h40 and arriving in Johannesburg at 23h50.
SERENGETI PACKAGE PRICE:
R 73,921.00 Per Person Sharing on a fully inclusive basis
A 50% deposit secures your booking
Includes: Private driver/guide on safari; Game drives; 8 Nights safari accommodation on a full board basis; Ngorongoro Crater tour; Bottled water in the vehicles on game drives
Excludes: Flights; Visas; Travel insurance (We can quote on request); Items of personal nature; Anything not stipulated as Included