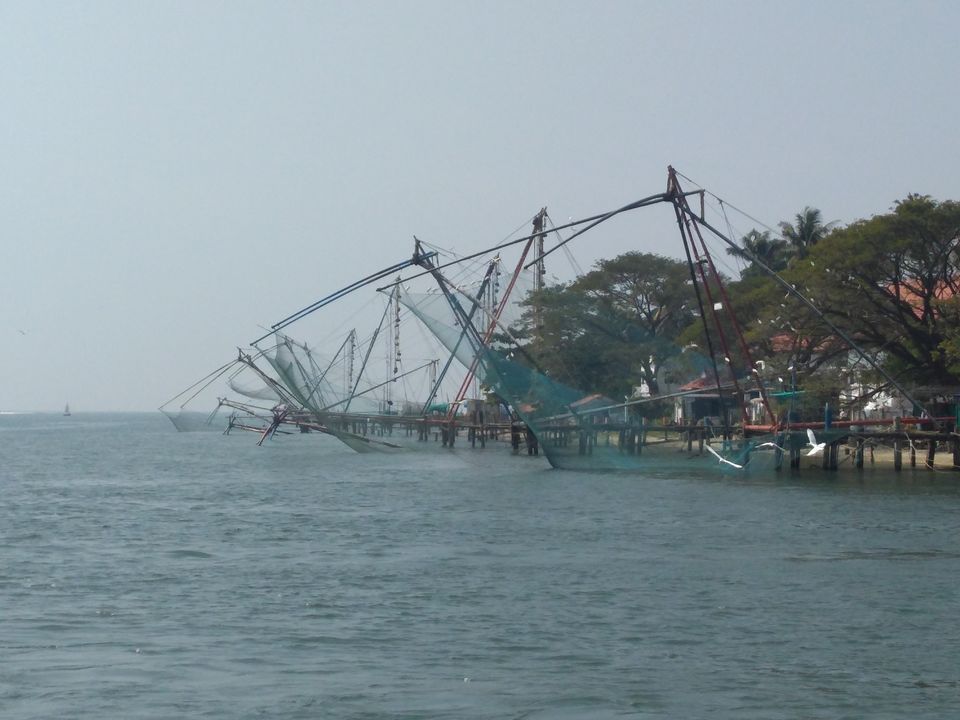 Kerala is always a fascinating place for any traveler. It has more to serve to your plate than any other place in one go. A vast landscape filled with greenery, different cultures, backwaters and more always places Kerala at the top in my list.
In this trip, I visited three different cities of Kerala on its shoreline and experience three different culture and the same ocean with three different viewpoints.
cochin is considered as queen of Arabian sea because of trade business associated with its port. We caught Alleppey express from Chennai on Friday night and reached Cochin by 8 a.m next morning. The first thing you need to do after reaching Cochin is enjoying its breakfast i.e. kadala curry with pottu or parantha (idli type formation with coconut in pottu and kadala curry is chickpeas curry in Kerala style).
Next, we went to see st. Francis church in fort Kochi. It was established in the 15th century originally but renovated again in the 17th century. This is the place where Vasco da gama was first buried in the 17th century.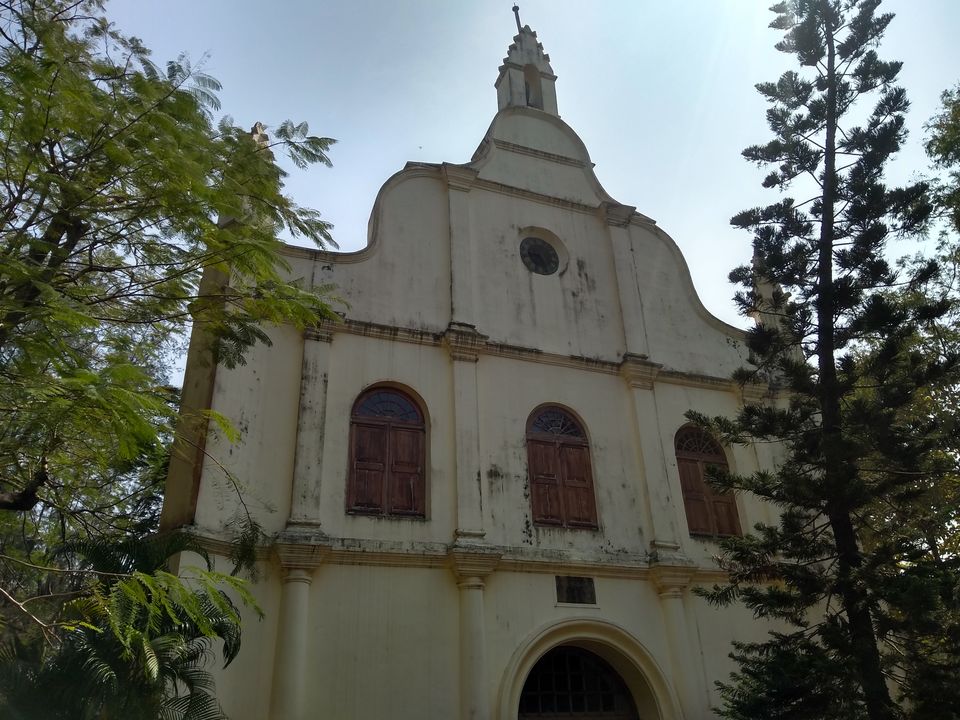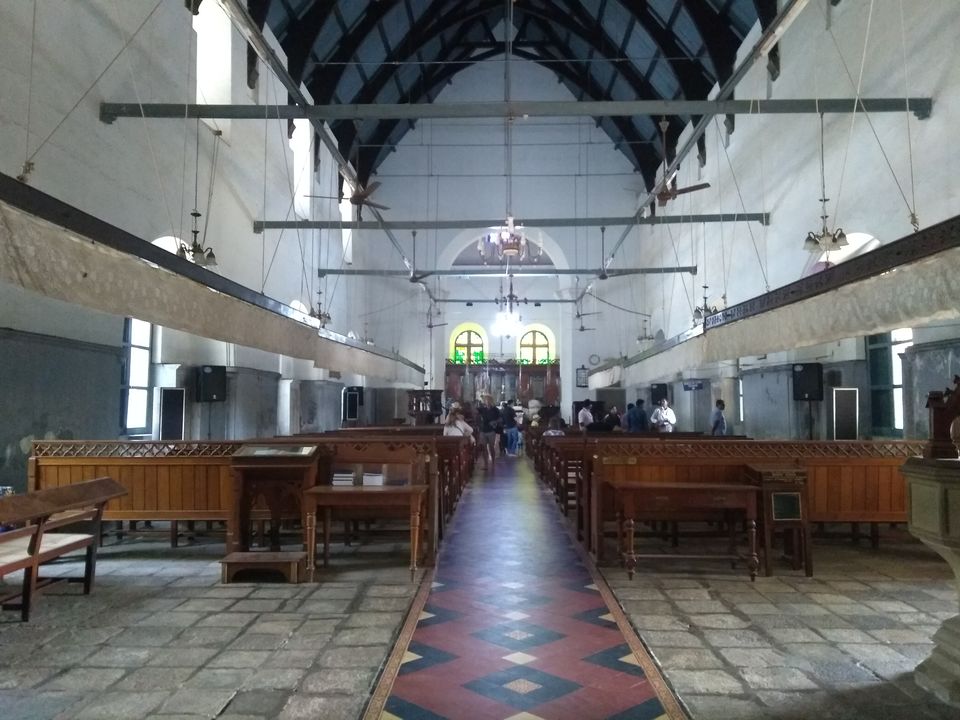 Chinese fishing net and fish market in its vicinity were our next destinations to visit. fishing nets are traditional fixed structure along the bank of a river that are used to catch fish in large quantities in one go. 2-3 hours is the minimal time you required to absorb the beauty of fort Kochi. From there, one can take either a taxi to the main city or what we did we took rs. 3 ferry ride at the end of Fort Kochi to the main city.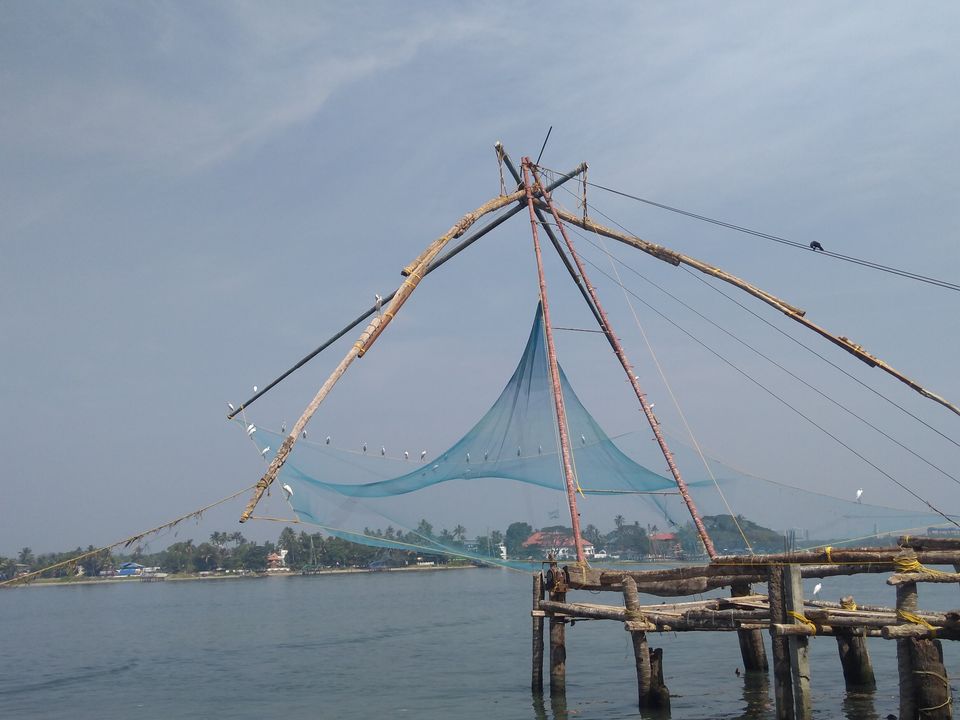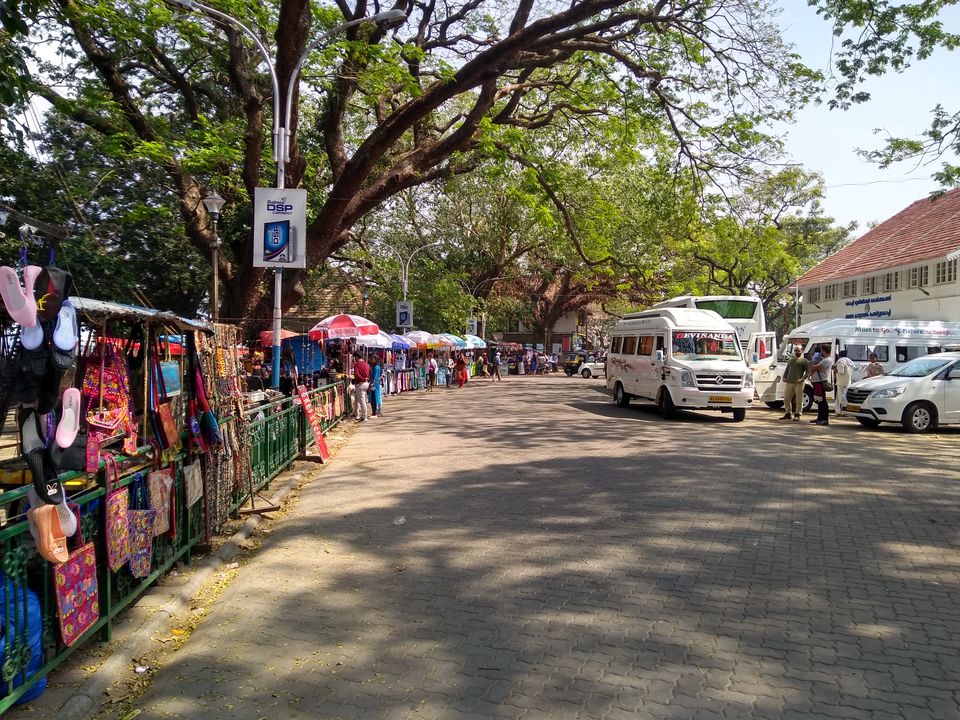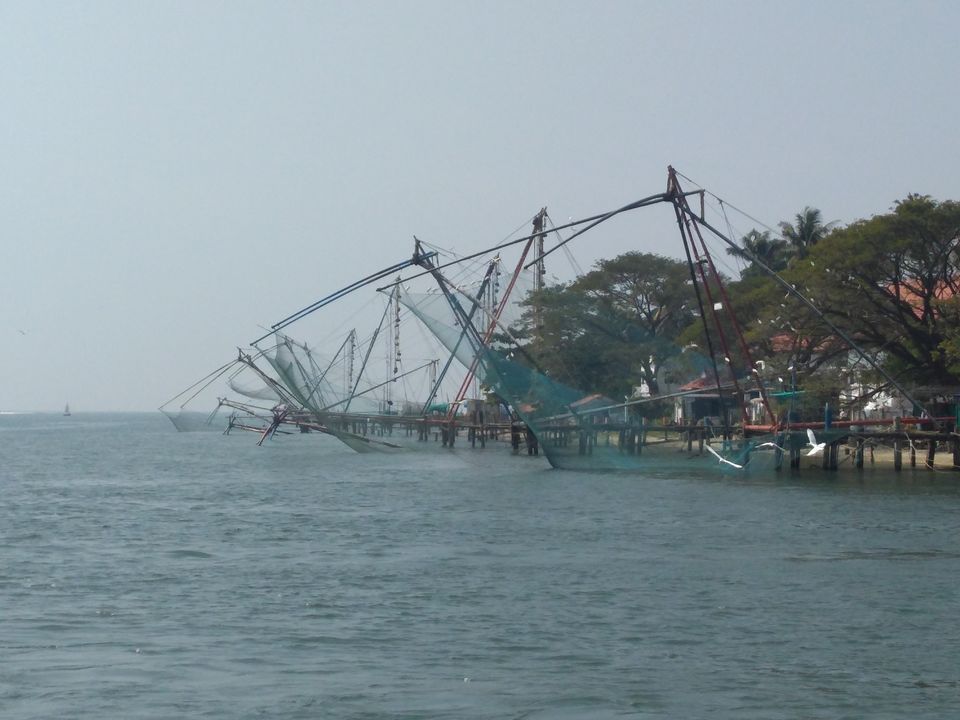 Next stop was LuLu mall. It is the biggest mall in south India or one of the biggest in Asia. We traveled by local bus to reach Lulu mall. We did our lunch there and spend almost 2 hours there to explore every corner of the mall. Kochi metro has a stop at Lulu mall and platform is accessible from its second floor. we used metro service to reach Ernakulam metro station from where we booked our train tickets for Varkala.
Varkala is a perfect destination who wants to chill in peace. This place is like mini-GOA but in some sort better than that. The main attraction of this place is Varkala cliff which you have to descend to reach Varkala beach. Varkala has a trail of around 1.5 km along the cliff having numerous cafes, souvenir shop, amazing seafood restaurants and an ocean which stretches along with that.
We booked our stay at bla-bla hotel for one night, which is the perfect place for a group of friends, there were similar hotels along the cliff in same price or slightly more with a better view of beach. This is the perfect place to chill, party in night at beach and some amazing seafood.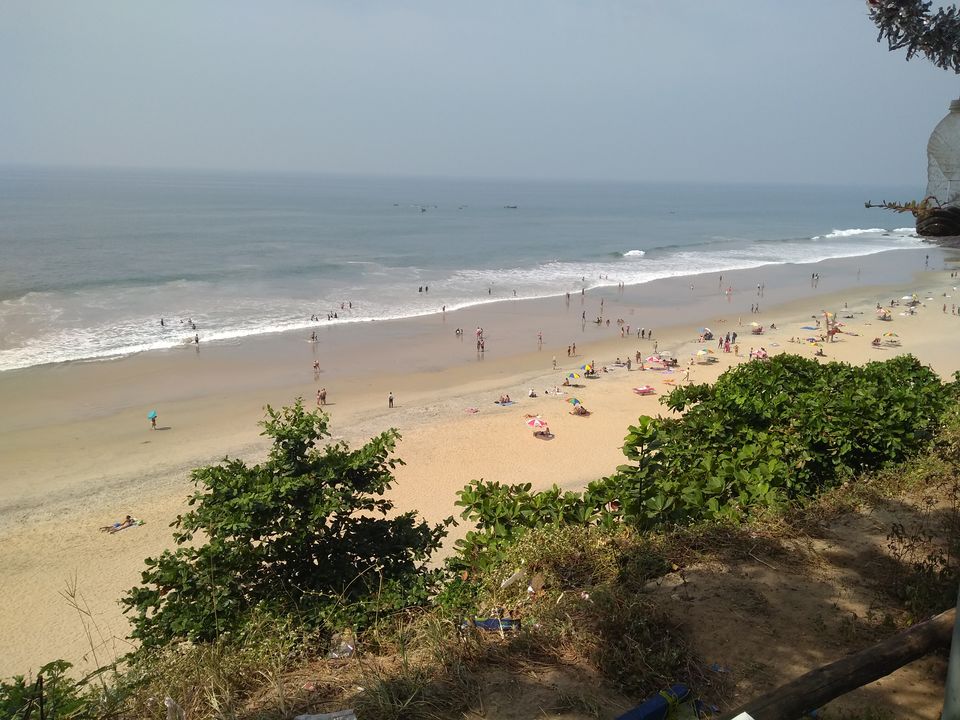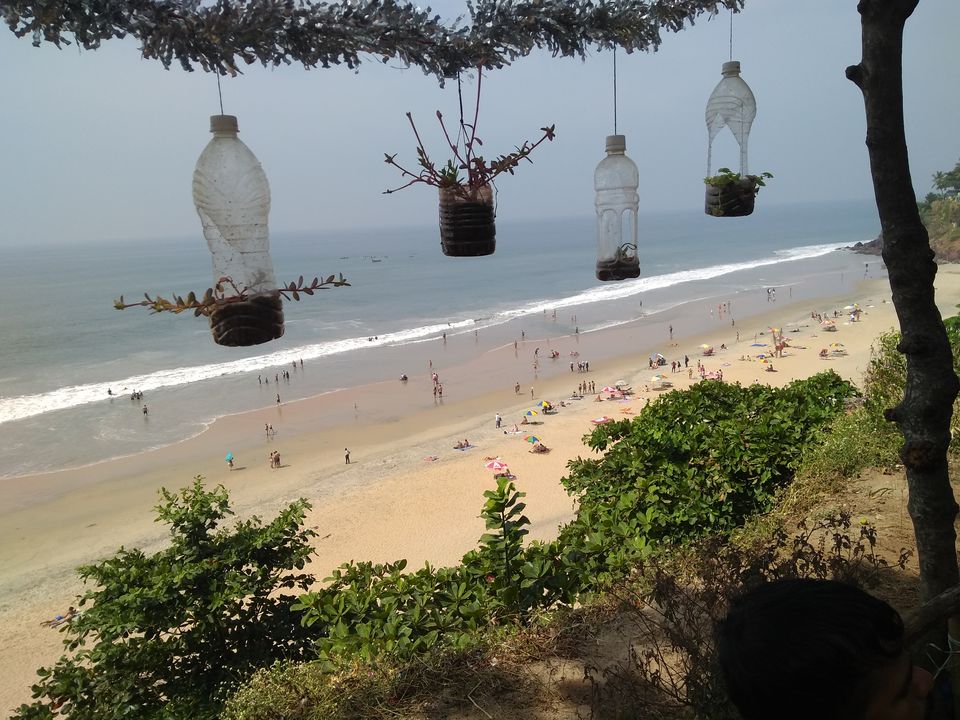 If you have one extra day at your disposal, then you may visit Jatayu adventure park which is around 25 Km from Varkala and its a nice place to experience some adrenaline rush or you can visit Varkala lighthouse which is around 10 km from Varkala beach site. However, we decided to stay at the beach only and chill there and visited black sand beach which is at the end of the main beach, its a small stretch having black sand and with very few fellow travelers. After varkala, we boarded train from varkalsivagiri railway station to kanyakumari at around 4 PM and reached kanyakumari at round 8PM.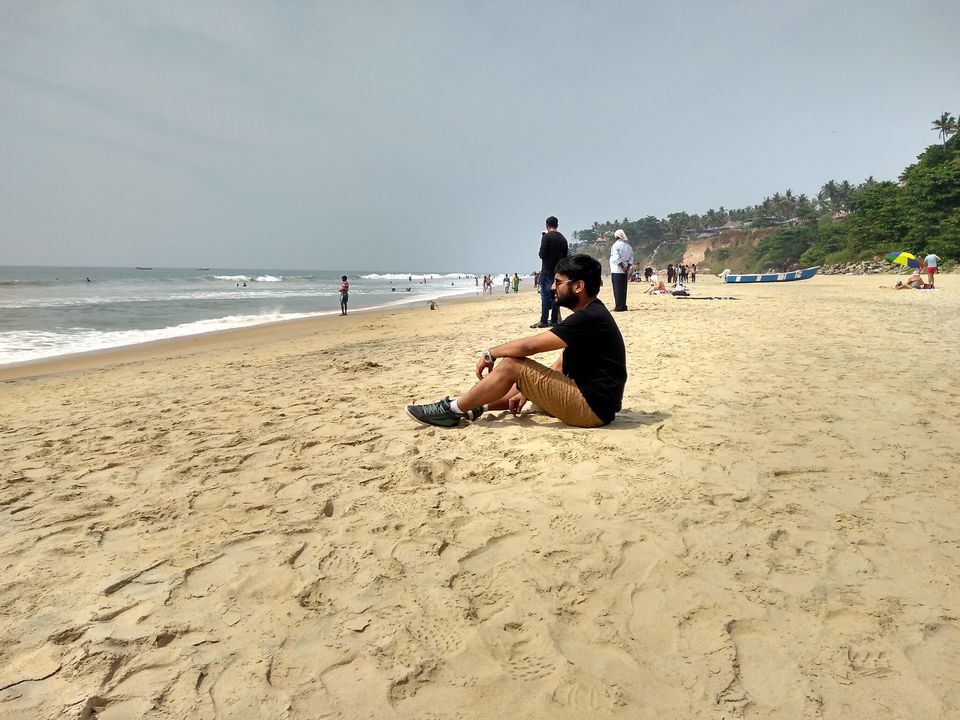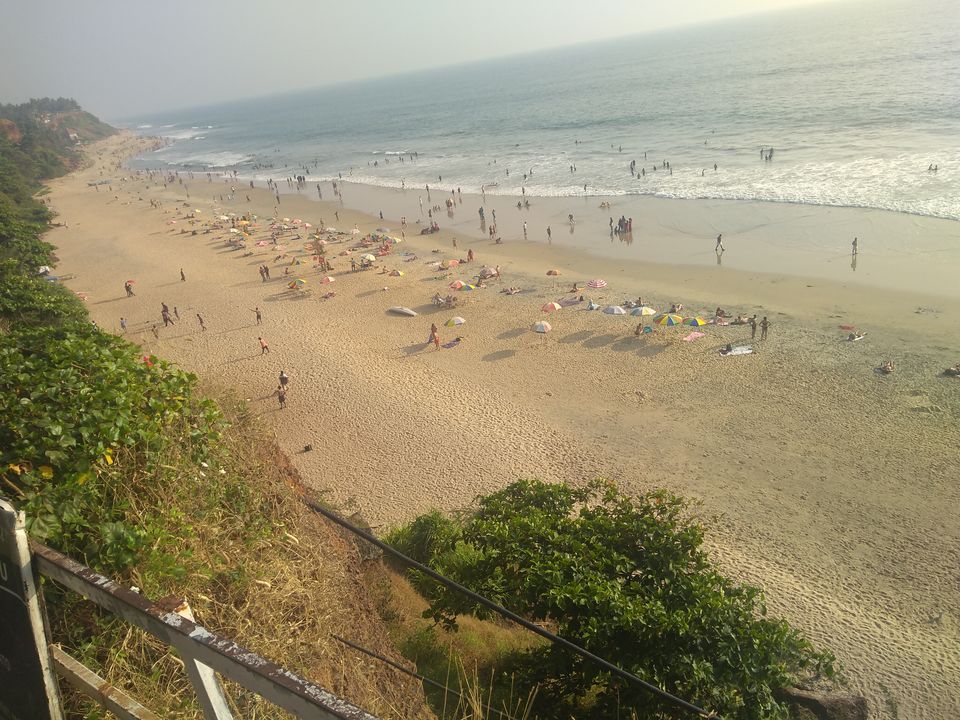 Kanyakumari is a pilgrimage site for Hindus. This place is famous for its sunrise, temples, and swami Vivekanand rock memorial. After reaching kanyakumari, we took some rest in our hotel, and then headed towards temple which was closed by that time. we did our dinner then at a local shop. In Kanyakumari, you can find food from any part of India as this place is famous as pilgrimage and you have thali option here which you can try.
In the morning, we woke up early and reached the sunrise point to find the perfect spot for us. Sunrise was stunning as it takes around 4-5 minutes to reach the required height, blood-red sky, fishermen ready their boats for morning routine and chants coming from Swami Vivekanand memorial.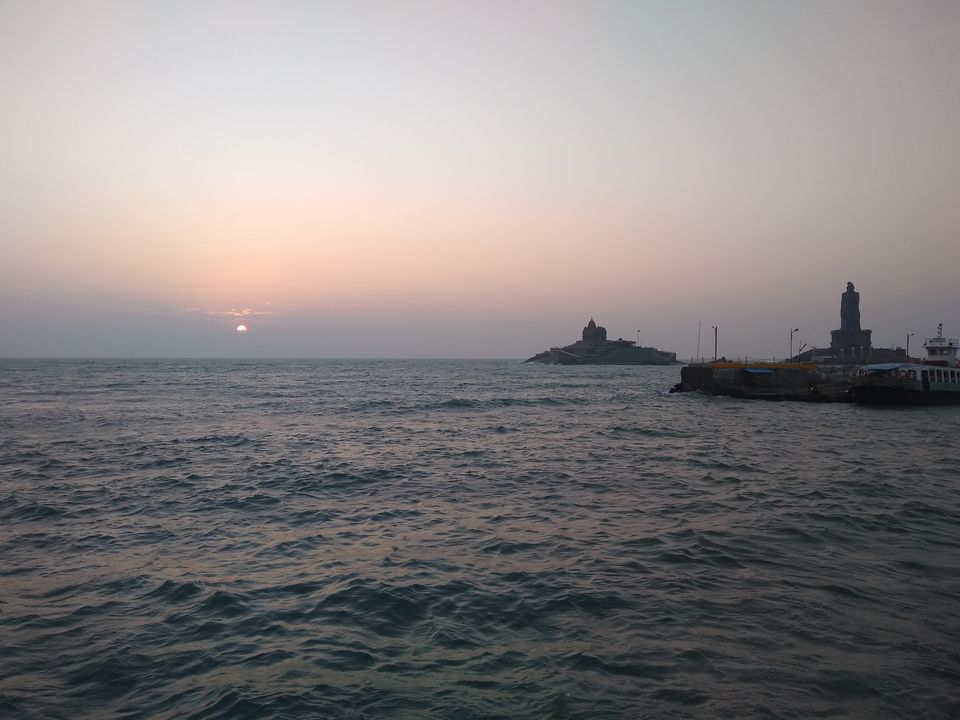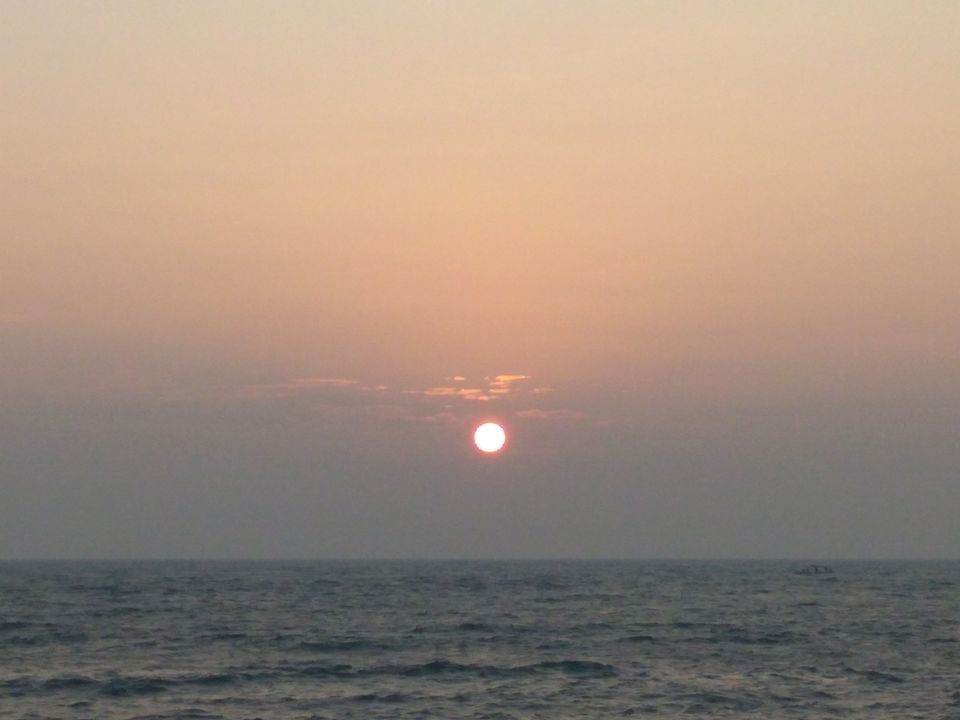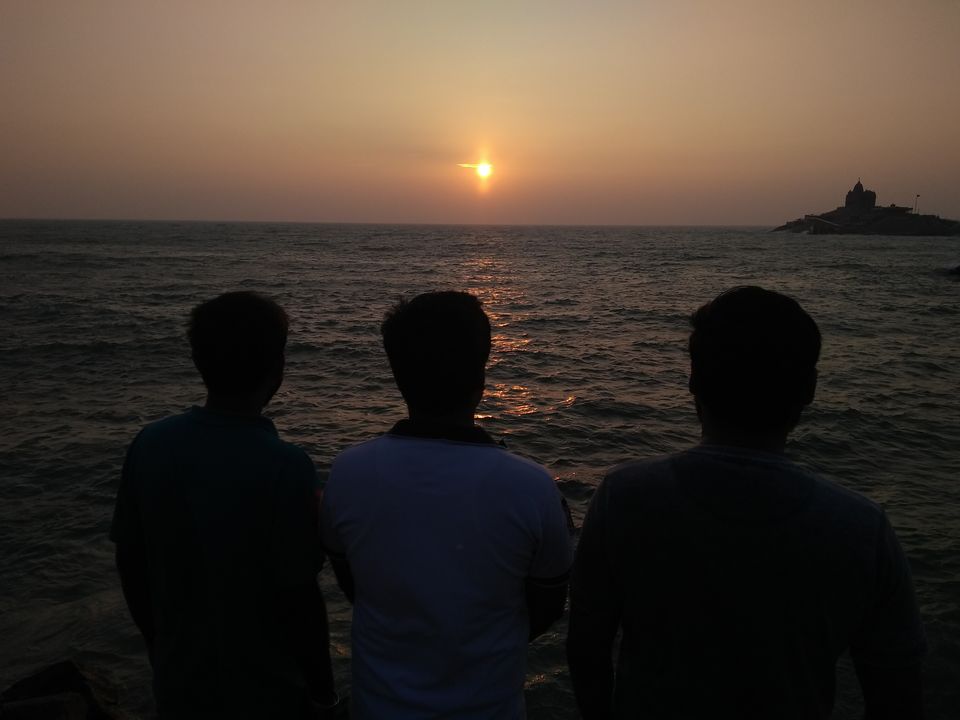 After having a beautiful sunrise, we did our morning breakfast at a local joint having idlis, vadas and dosa. Then we headed to our room for some rest. Around 1 PM we woke up and headed towards ferry which took us to the memorial, we spent there around 2 hrs, tried to figure out which side is bay of Bengal, Arabian sea and Indian ocean and then return from the island.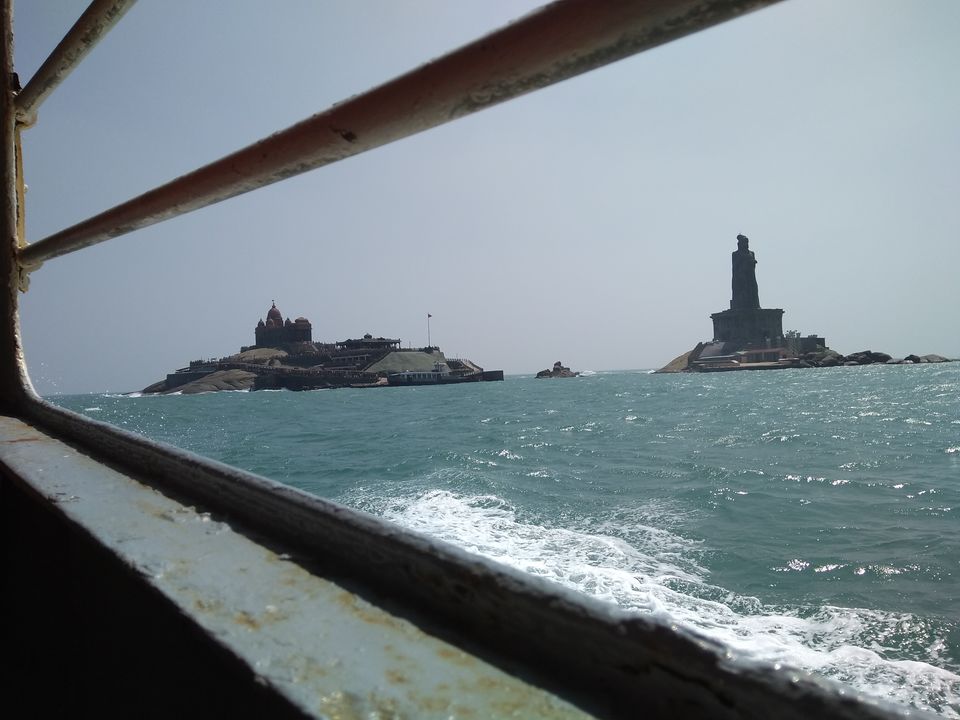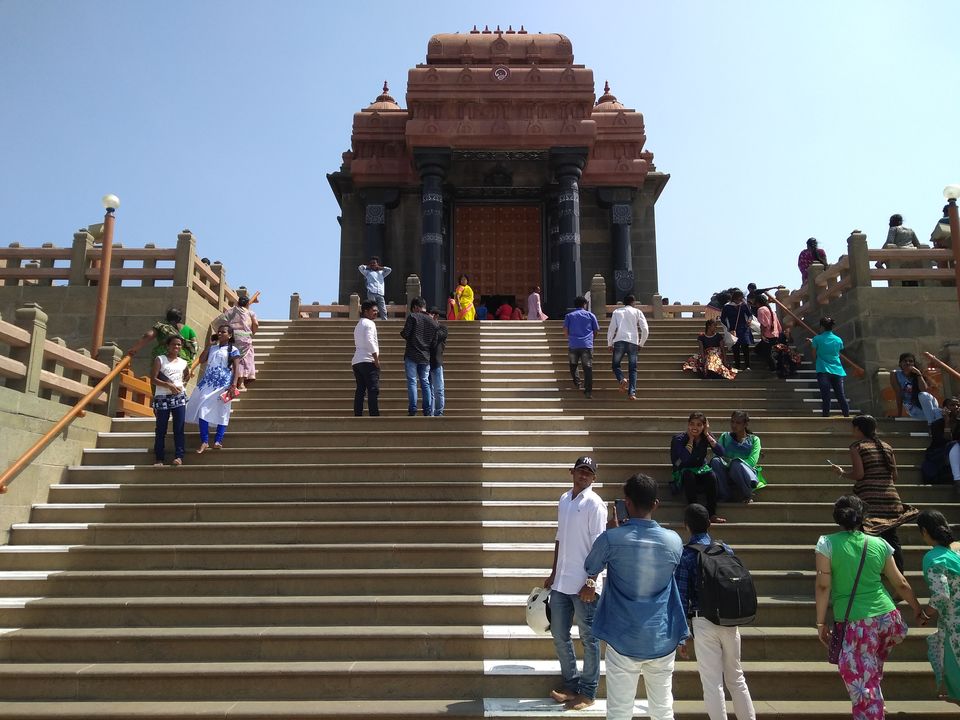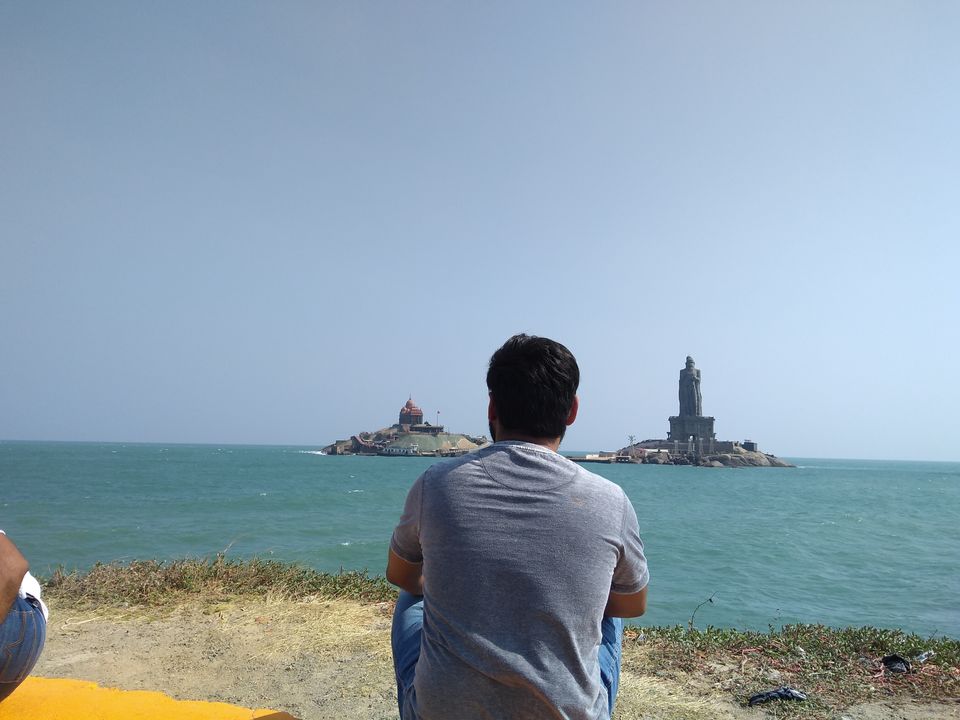 So in brief, along with the coastline of Kerala, we found cochin that is a modern city with vibrant colors, having the largest mall of south India, museum, churches, great food, and everything.
Varkala, which is the perfect place to chill, better then GOA and having hippy culture.
Kanyakumari, perfect place to see sunrise in India and a perfect place to visit temples and memorial of one of the great saint Swami Vivekanand ji.