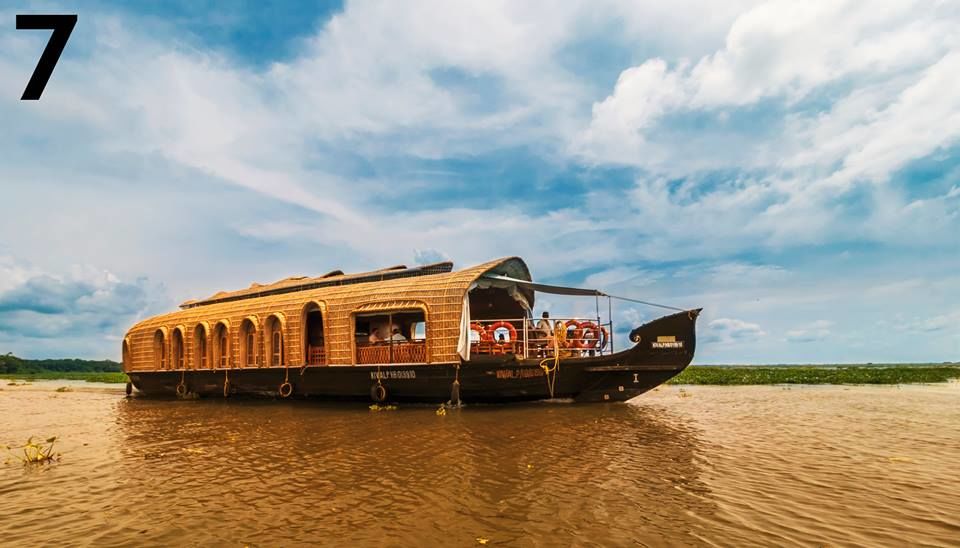 I was eagerly waiting for our Kerala Trip. Finally, the Diwali break arrived and we packed our bags and flew from Delhi and reached Kochi in the evening, where we were welcomed by Rain. Kerala is known for its nature beauty. As you will reach closer to the Kochi Airport, you will find the aerial scenic beauty of Backwater and Forest Area from the airplane's window which will attract you more, almost inviting you to jump out of the window.
Unfortunately, we didn't get morning flight, because of which we got the afternoon flight from Delhi. We reached Kochi Airport by 5.00 p.m. and from there we got a taxi till Income Tax Guest-house, which was approximately 15-25 kms. After freshening up from travel, we left for Kochi Sightseeing. We have few daylight hours left. We started with Lulu Shopping Mall, which is one of the biggest mall in Asia. We had our dinner there and came back to guest-house for night stay.
Next day, early morning we left by 6.00 am to go Fort Kochi Beach (Pic-1). There were many fishermen who were in line, trying to catch fishes for the day(Pic-2&3). We enquired with few about the quantity of catch. They said around 15 kgs of Fishes are caught daily. Also, the sunset is said to be spectacular from Kochi. We missed out on it because we had to travel further to Munnar on the same day. We came back, had breakfast and left for our next destination – Munnar.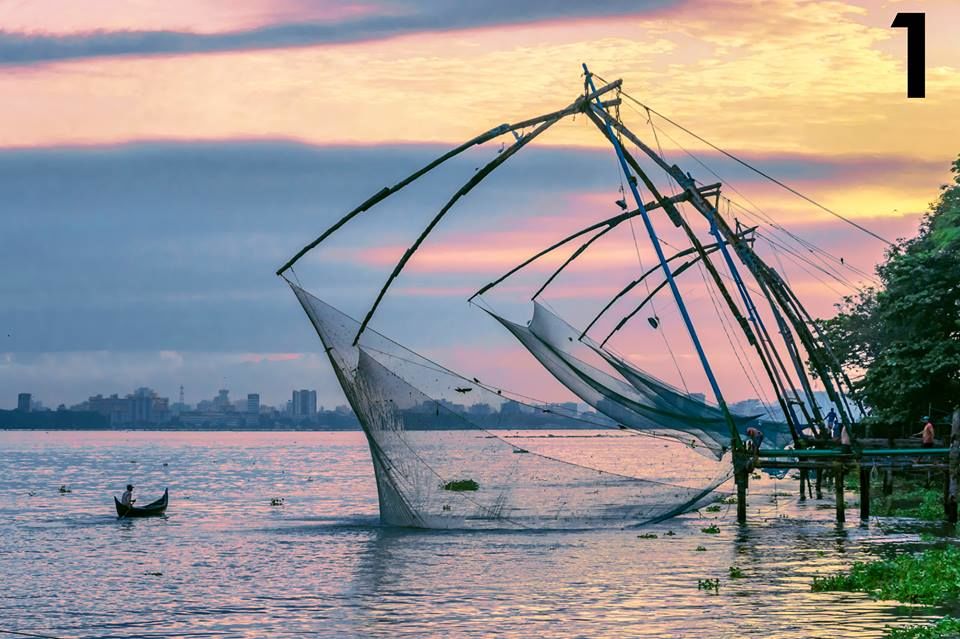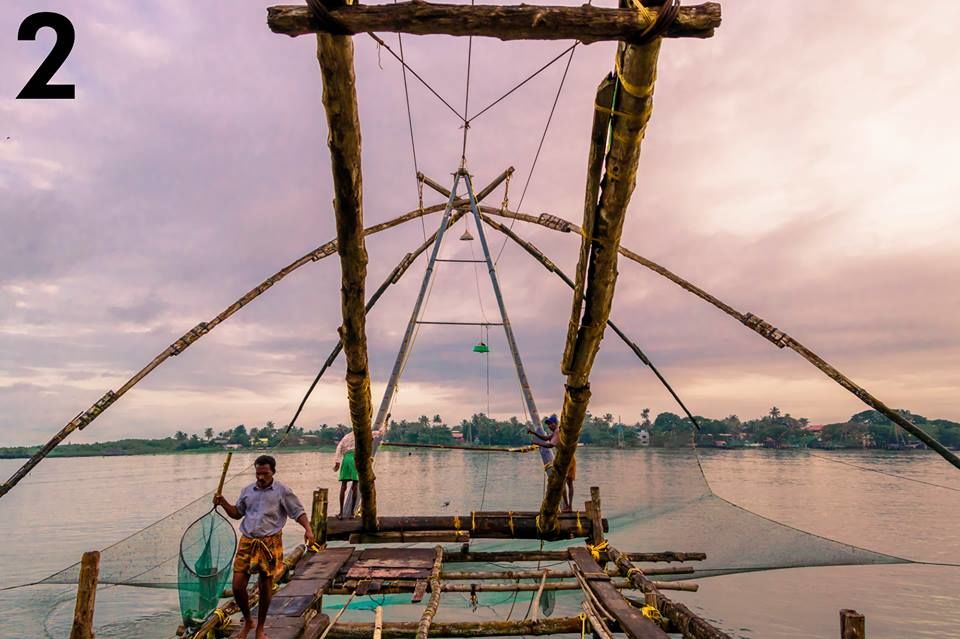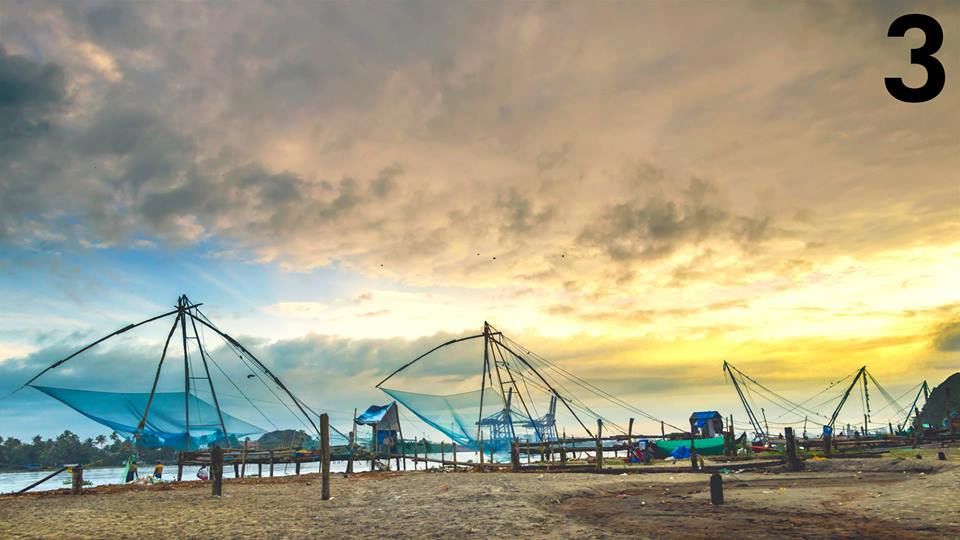 Munnar was approximately 132 kms away, we left around 9.30 am by Taxi (Rs. 3000). Local and AC buses also ply from Kochi to Munnar daily. Whole route was scenic, we saw two waterfalls (Pic-21)on the way.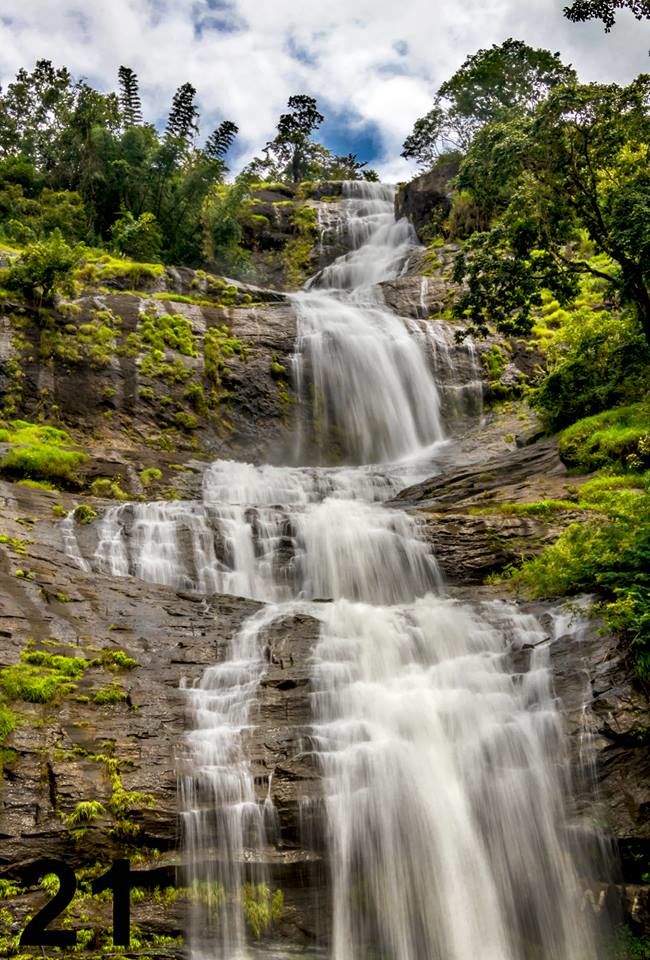 As we started approaching Munnar, the route became more zig zag and beautiful. There were vendors selling herbal oils. We reached hotel by 2.00 pm, which was 10 kms prior to Main city Munnar. We had our lunch there and thereafter went to visit the tea garden (Pic-4), which is one of the prime attraction in Munnar. The sight of tea garden vanquished the tiredness of journey, we felt refreshed. We were roaming around same till evening.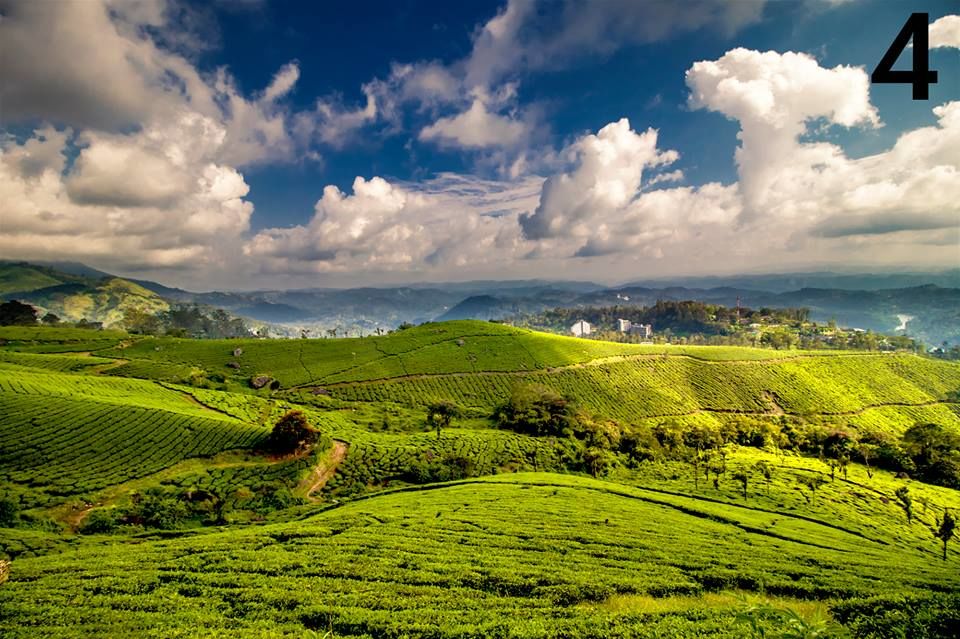 Next day, we took a taxi to visit Photo Point, Echo Point lake(Pic-6), Flower Valley and Mattupaty Dam(Pic-5). There were lots of other places to visit but due to time constraint, we visited only those which were on one route, the route to Devikulam village was closed. Since, the sightseeing was from 9.30 am to 3.00 pm, the taxi driver charged us Rs. 1100 only. We took elephant ride too.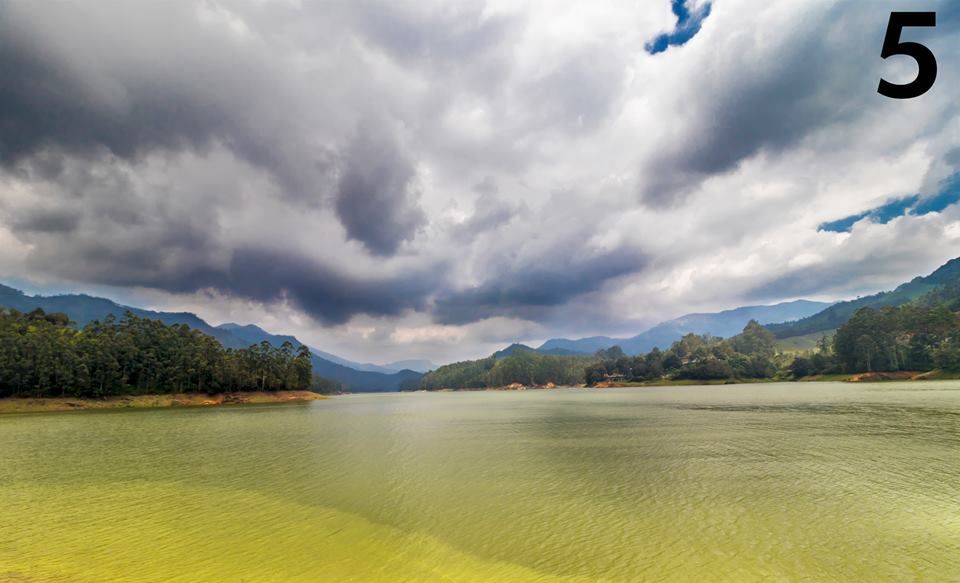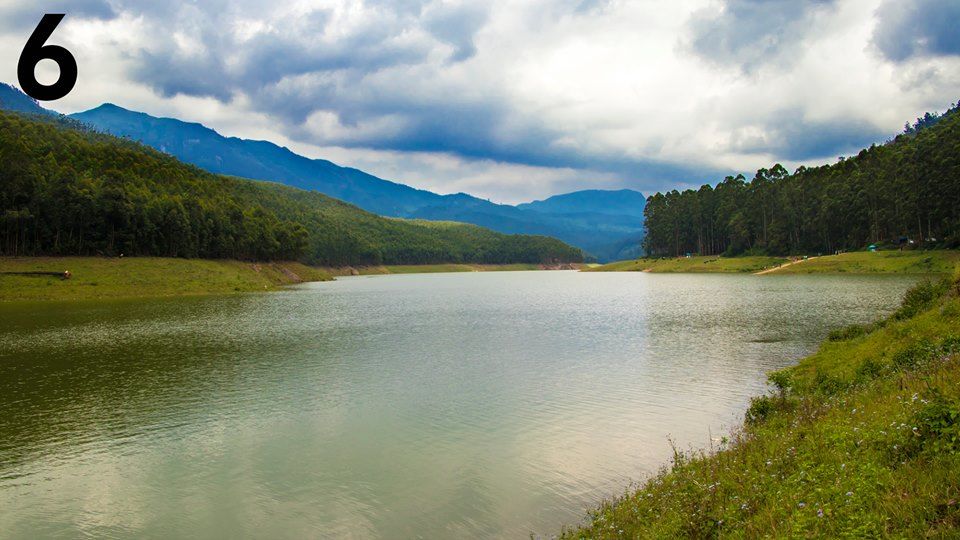 After lunch, we left for Kottyam by taxi (Rs. 3300), which was around 140 kms. There are buses for Kottyam which mostly leaves in morning by 6.00 am. Half of the route was of Kochi, after 70-80 kms the road diverts to Kottyam. We reached Kottyam by 8.00pm. It was Diwali, we thought people might be bursting crackers, but it was very quiet, we dozed off after dinner.
Next day, we left for Kumarkom, where we were supposed to go for backwater ride. It was 17 kms away, buses and taxis are available. We took the ferry ride in Kumarkom to enjoy the famous backwaters (Pic-7-8). One can take the houseboat too to enjoy the backwaters, which starts at Rs. 5000 for one day inclusive of Breakfast, Lunch and dinner.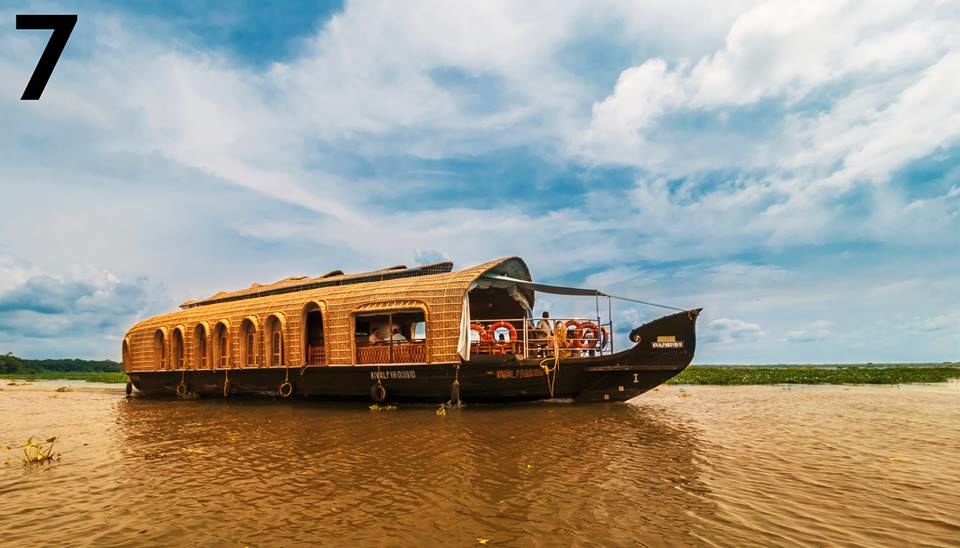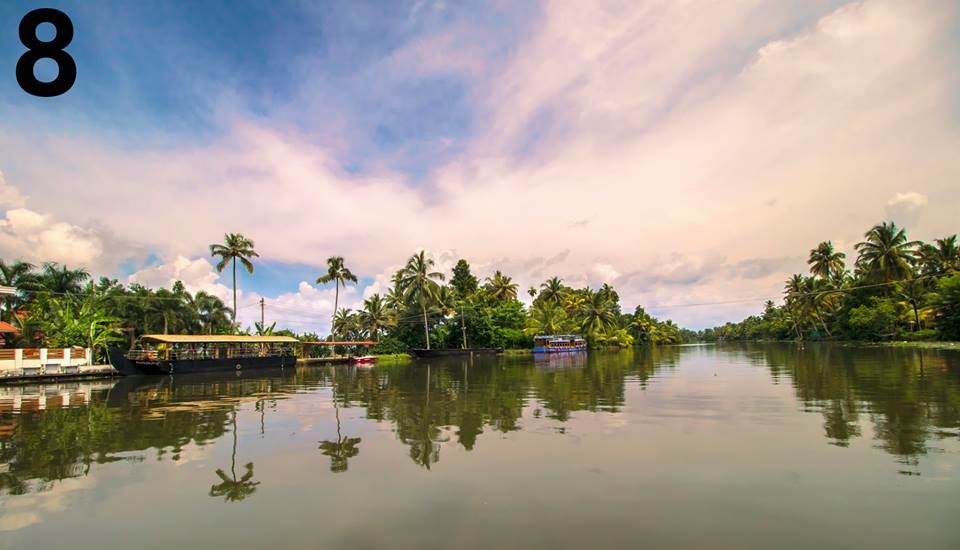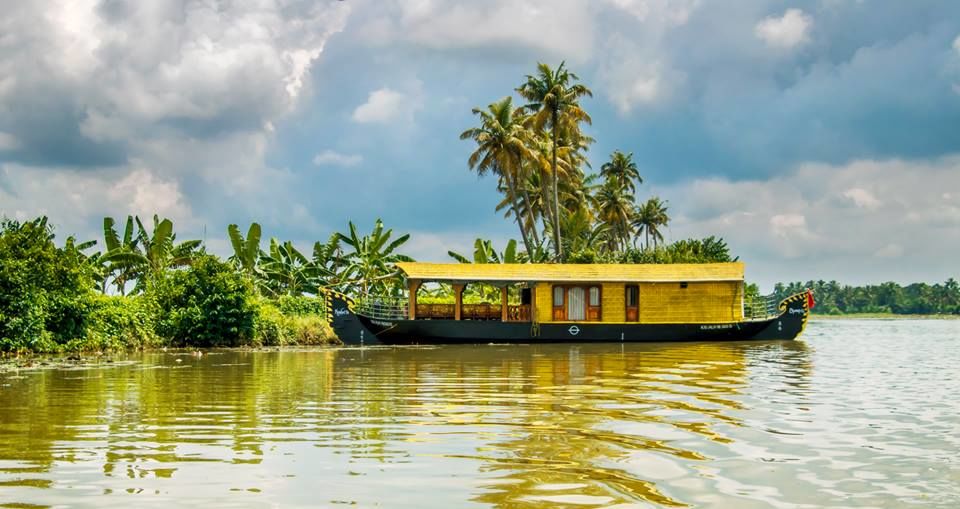 Houseboat is best for Honeymooners or Families. For group of friends, Ferry ride is better. In Ferry, there are around 25 people and charges are Rs. 1300. It is a different experience to roam around in backwaters. Allepey is at 30 kms from Kumarkom and is more well known for Backwaters than Kumarkom. I will suggest you should visit Allepey backwaters instead of Kumarkom. The ride is for 2 hours. We had lunch thereafter and visited Allepey beach, which was at 30 kms. Bus took 45 mins to reach there. Beach was not crowded (Pic-9). We clicked some pictures, had tea and waited for sunset. Due to cloudy weather, the sunset was not visible. We left the beach by 6.30 pm and came back to Hotel at Kottyam by 8.30 pm.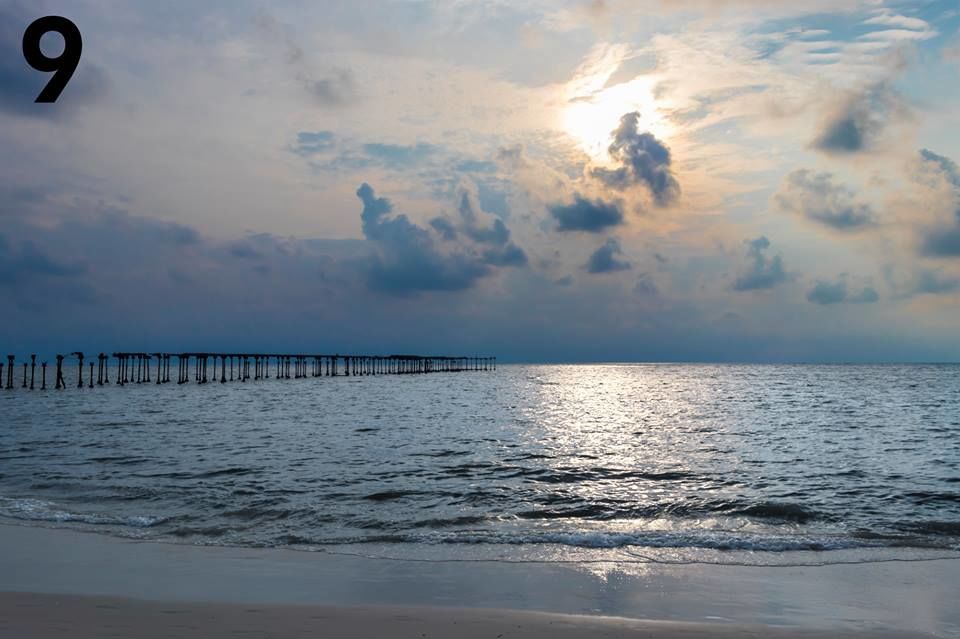 Next day, early morning by 6.30 am, we took train to Kanyakumari (250 kms) and reached by 1.00 pm. Travelling by train is best for budget travelers. After lunch, we went to visit Swami Vivekanand Memorial(Pic-10), which was built on a rock in midst of sea. The tickets for same is available till 4.00 pm only.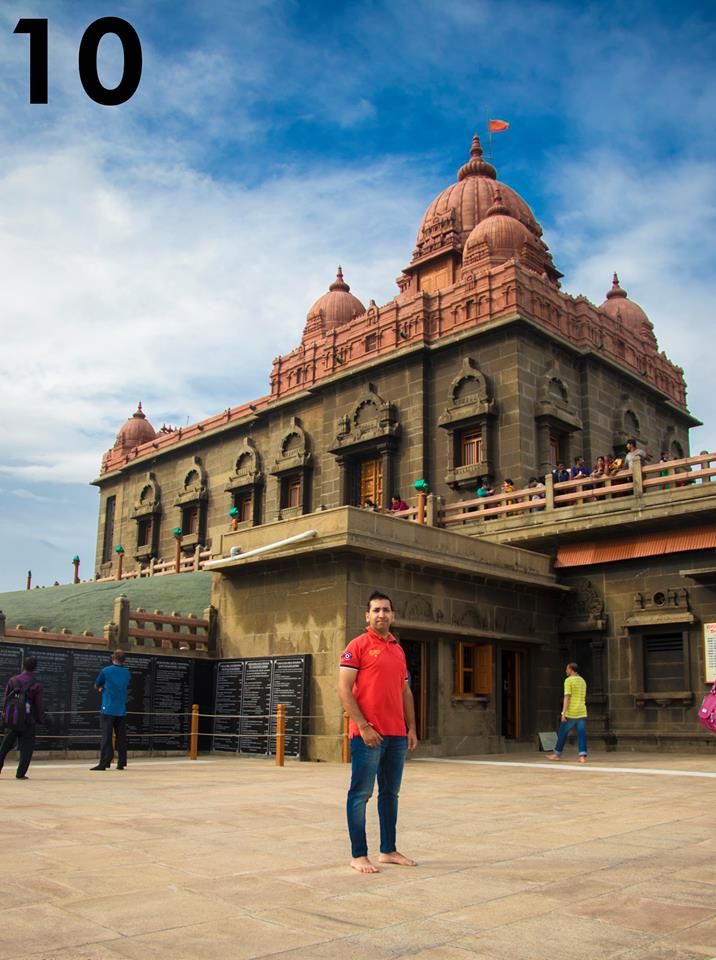 It was very crowded. It took 30 minutes to reach the Memorial. We spent one hour and came back to land, we took an auto to the sunset point, which was at 2 kms from the Memorial. As soon as we reached, it started raining with cool breeze. Raining stopped but the clouds kept hovering over, sun came out for some time again it hid behind the clouds. The sunset which we imagined could not be viewed (Pic-11&22). We sat there for sometime, later came back to the hotel. We rested for a while, then went for a dinner and sat along the seashore for a while. It was a peaceful feeling. We came back to hotel and slept for the day.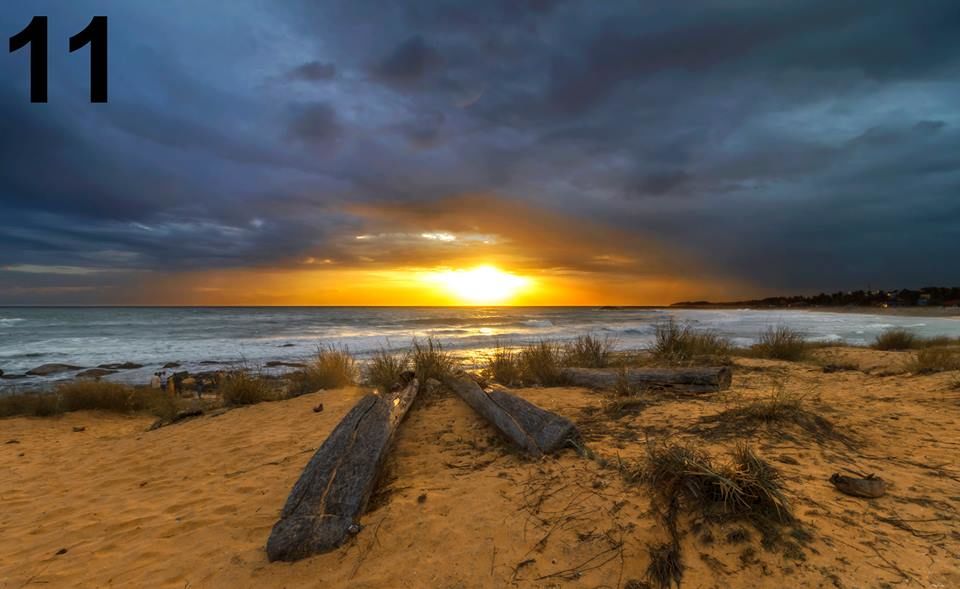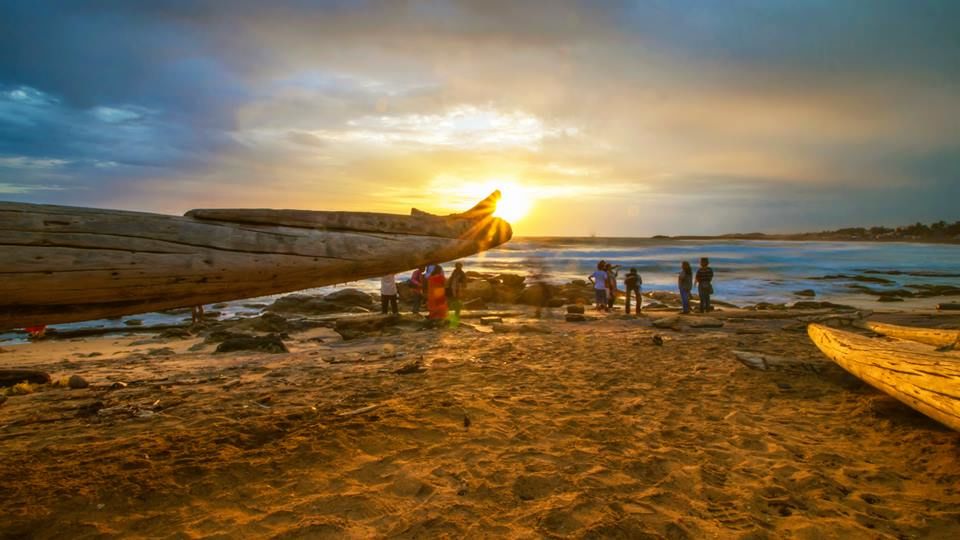 Next day, we left early for the sunrise. It was crowded, we didn't imagine that so many people would turn out in huge numbers to view the sunrise. We couldn't get the good spot to click the good shot. After going around for sometime, we got a spot, but again clouds played spoilsport, and sunrise shot went for a toss (PIc-12-13).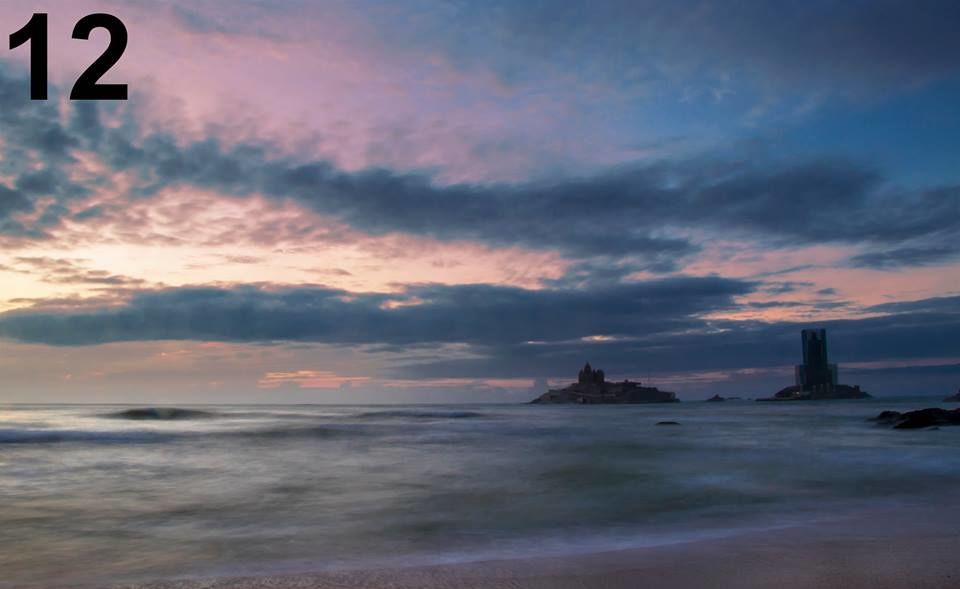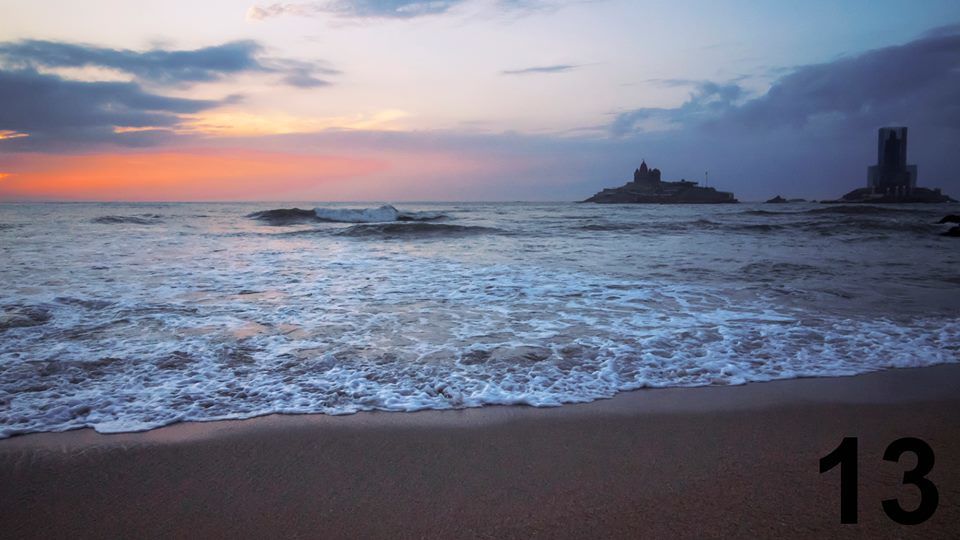 Atlast, around 9.30 am we took a bus from Kanyakumari to Trivandrum (100 kms). Took 2-3 hours to reach because of traffic. By 1.00 pm, we were at Trivandrum Bus Stand and went to the guest house which was at distance of 5 kms. After some rest, we had our lunch, and went ahead for Varkala Beach(48 kms) by bus, reached at 5.00 pm (2hours). Beach was mostly populated by foreigners, some of them were swimming by the shore, some were playing Volleyball. Finally, we got the sunset view (PIc-14), and came back to Trivandrum via Train in one hour.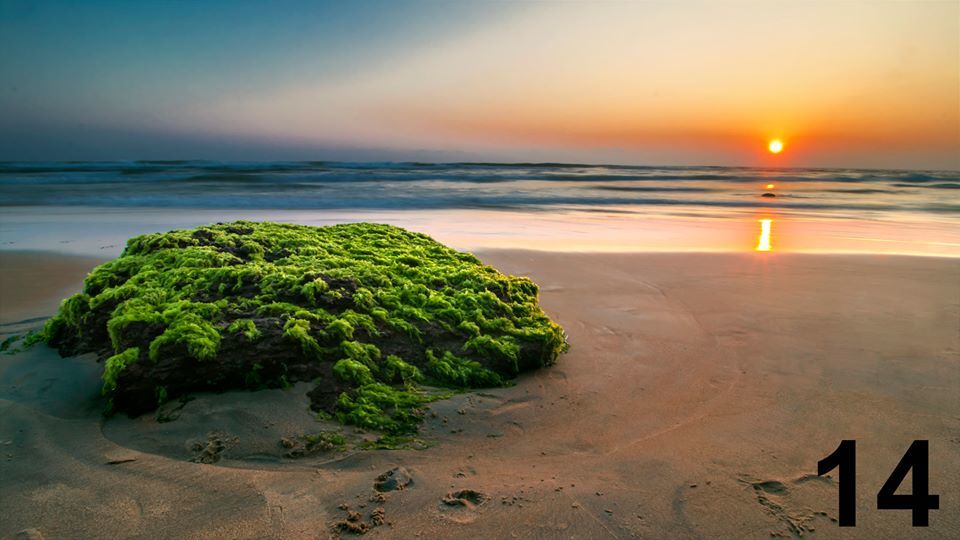 We got this train, because it was running late, or else again the painful journey of bus had to be taken. Train being late for blessing in disguise for the first time. :P After reaching Trivandrum, we roamed around in market, had dinner and slept for the night.
Next day by 5.00 am, we went to Kovalam Beach(18 kms) by auto (Rs. 200). Bus service had not started by then. On the Kovalam Beach, there were lots of people jogging. There was a light house on the beach itself (Pic-15-16).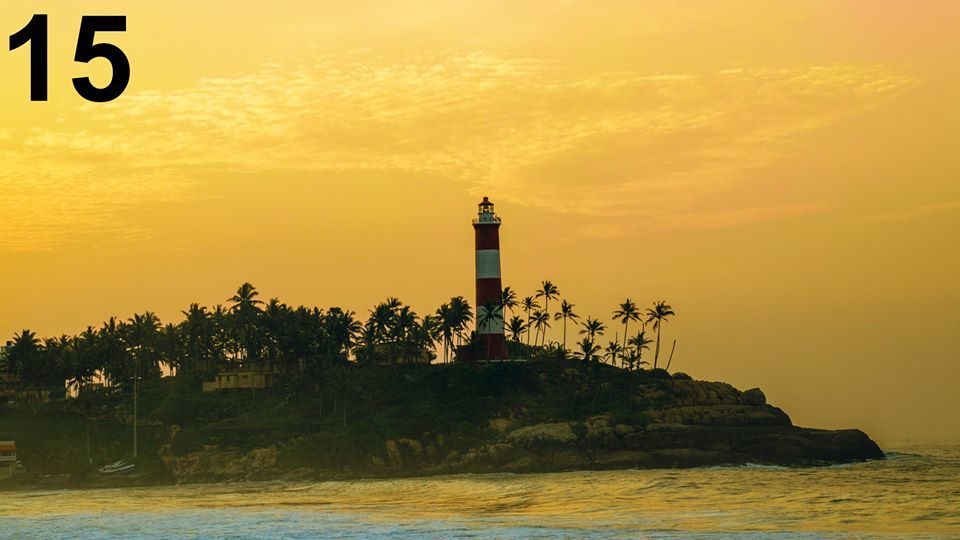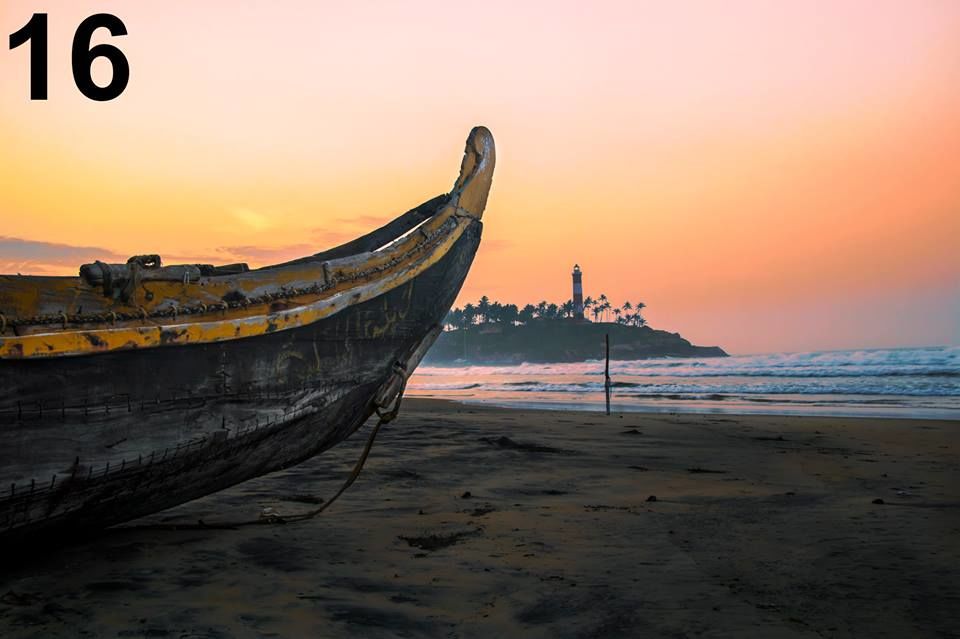 There were fishermen were getting ready to take their boats in the sea, when I was about to click their pictures they asked for Rs. 2000/-. It was weird, but later I clicked from far (Pic-17).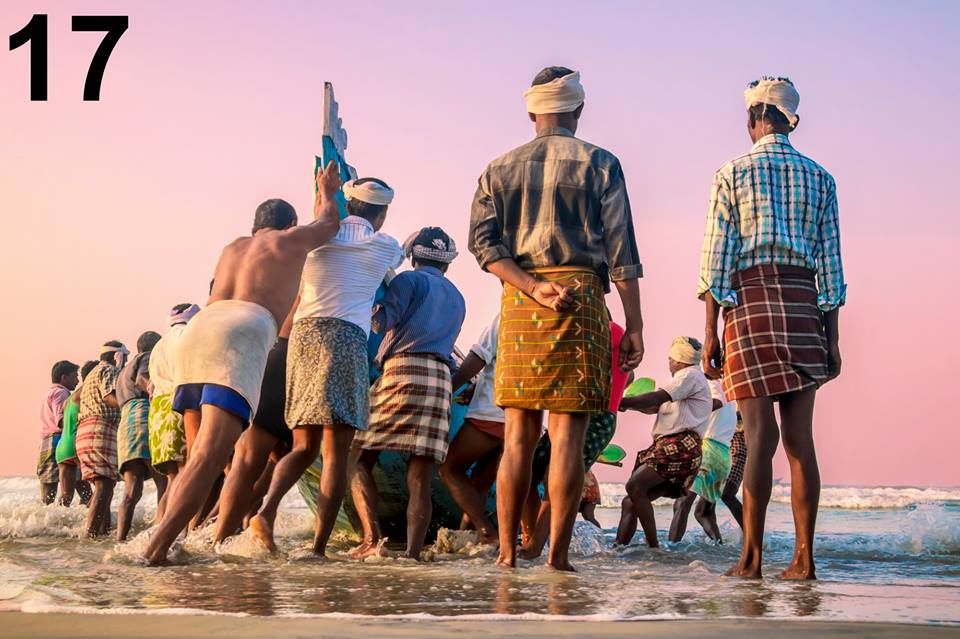 Kovalam is mostly crowded but due to early hours, it was less crowded. By 8.30 am we went back to Trivandrum. After Breakfast, we went to visit the Museum. It was closed on Monday. Thereafter, we went to visit Padmanabhaswamy Temple. There was a strict dress code of Veshti or Dhoti for men. It was crowded. We took the VIP entry (Rs. 250 for 2 people). Temple is dedicated to Lord Vishnu. We were free in half an hour. We had 3-4 hours left, so we decided to visit Poovar. It was the best decision to visit poovar, because the backwater was best. There are buses and autos available from the bus stand which is 2 kms away from Temple. We took an auto (Rs. 500). Poovar (30 kms) and Kovalam (17kms) are on one route itself. It took 1.5 hours to reach Poovar. There is a famous Church along the way. For Boating at Poovar, the charges are Rs. 2500/-, 4 people can be accommodated on the boat. It was bit pricey, due to lack of time, we skipped bargaining. They take you around the backwaters for 1.5 to 2 hrs. There were lots of Kingfisher bird around. We felt like we were shooting in a Anaconda movie (Pic-18-19).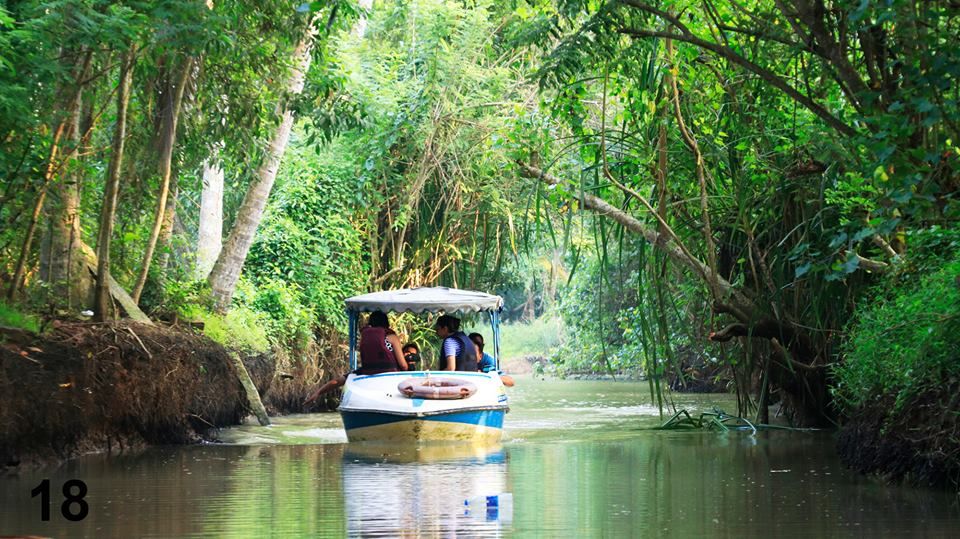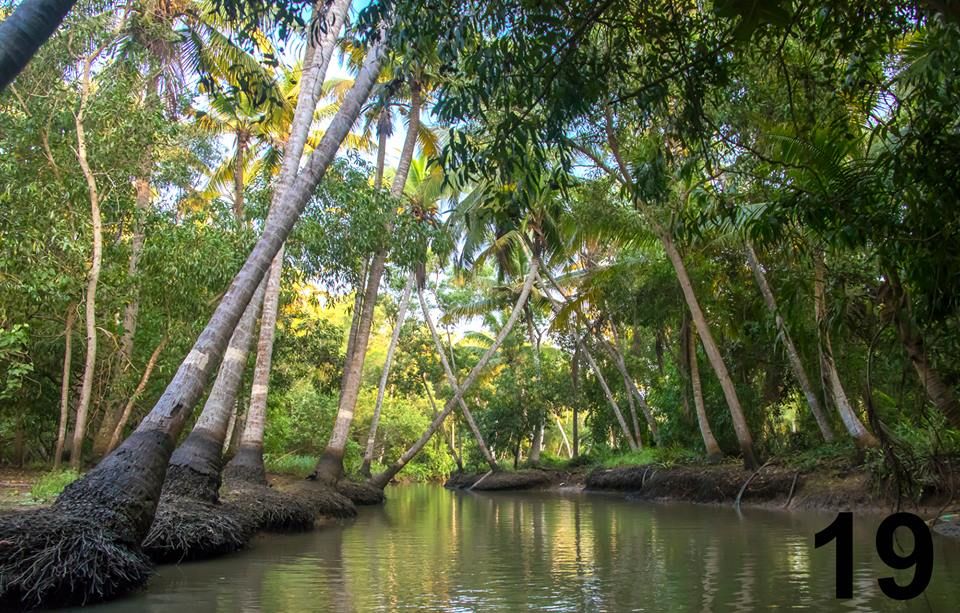 It was amazing to go through the jungle, there was a Elephant rock, whichever angle you can see, it will look same. There were some 2-4 floating restaurant. At the end of the ride, one can see the amalgam of Arabian Sea and Indian Ocean. At the same place, there is a Golden Sand Beach, which is known for sunset views. Nearby, there is a Poovar island, where one can book accommodation too but on the costlier side(Pic-20).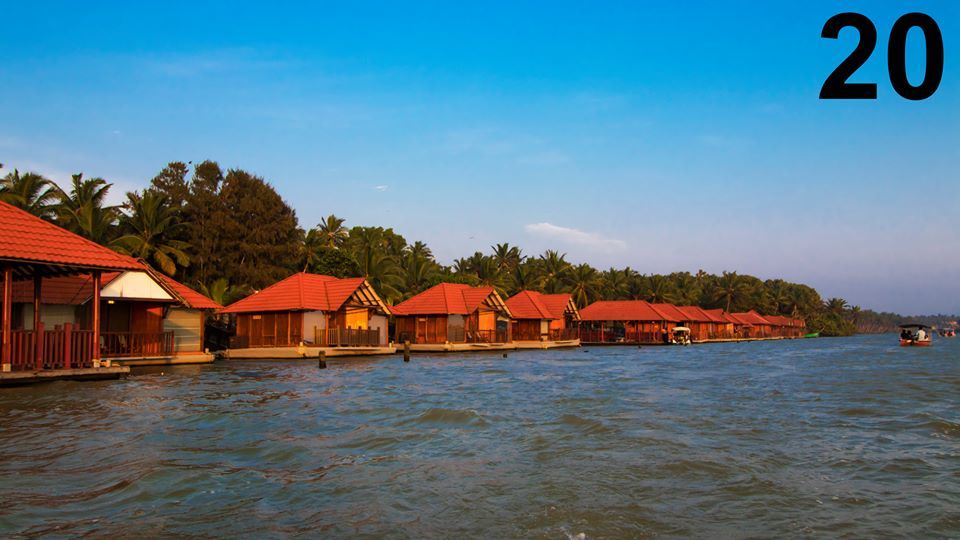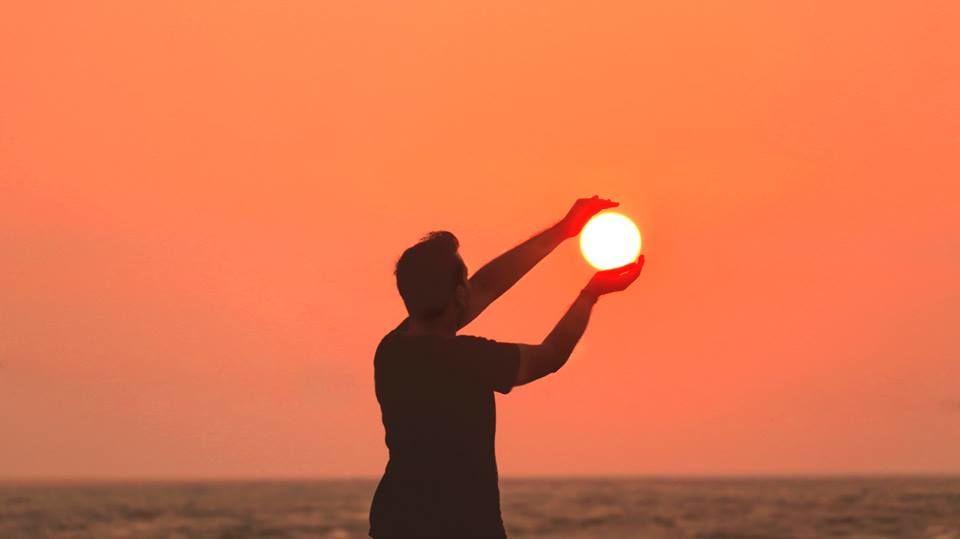 After watching the sunset, we came back. It was quite late and dark, we skipped the Kovalem Beach and came back to Trivandrum.