That reddish hued cliff above the golden shores pampered by azure blue sea would be the very first picture that would appear in your mind when you hear about Varkala. Isn't so? Well, they are definitely more than that. You could get to behold some charming backwaters, some historical monuments and even some most significant spiritual centres of the state. Even otherwise, the tourists from various foreign nations do throng to the internationally acclaimed tourist destination not only in the peak seasons but all through the year. As here in the western shore of the Indian Peninsula, the weather too is always warm and welcoming beckoning thousands of travellers every year.
Here we have listed some of the must-see attraction to visit:
Anjengo Fort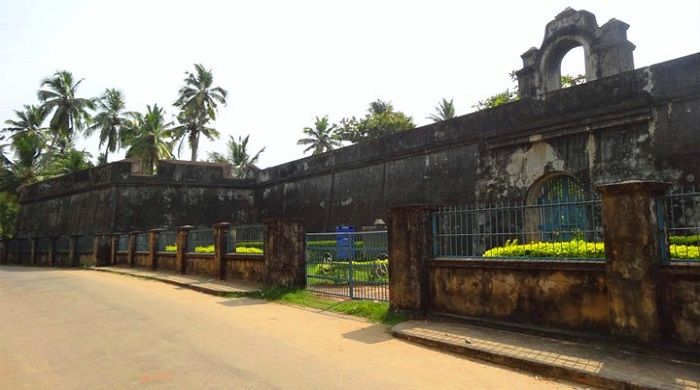 The wider trade possibilities that can be flourished with a favourable condition were even speculated by the Dutch settlers as they had established a major fort in Varkala. Since then their East India Company had relied on this massive construction for making their control of the trade stronger. Currently, the Anjengo Fort is conserved as the National Heritage Monuments.
Kappil Lake
The lake of Kappil can be reached by taking barely 10 minutes of drive from one of the most popular beach destinations of Kerala, Varkala. This particular lake would provide you with a more scenic view of the already beautiful beachside. Moreover, travellers who are on their honeymoon could spend their peaceful moments at any boats sailing across the serene waters. The backwaters would form an estuary amid Kappil and Edava, beside which you could stopover at a tranquil beach of Vettakada. Being not as popular as its counterpart at Varkala, you could rarely find any packages based around them. Even planning something like them is never going to cost you like any airfare.

Shivagiri Madam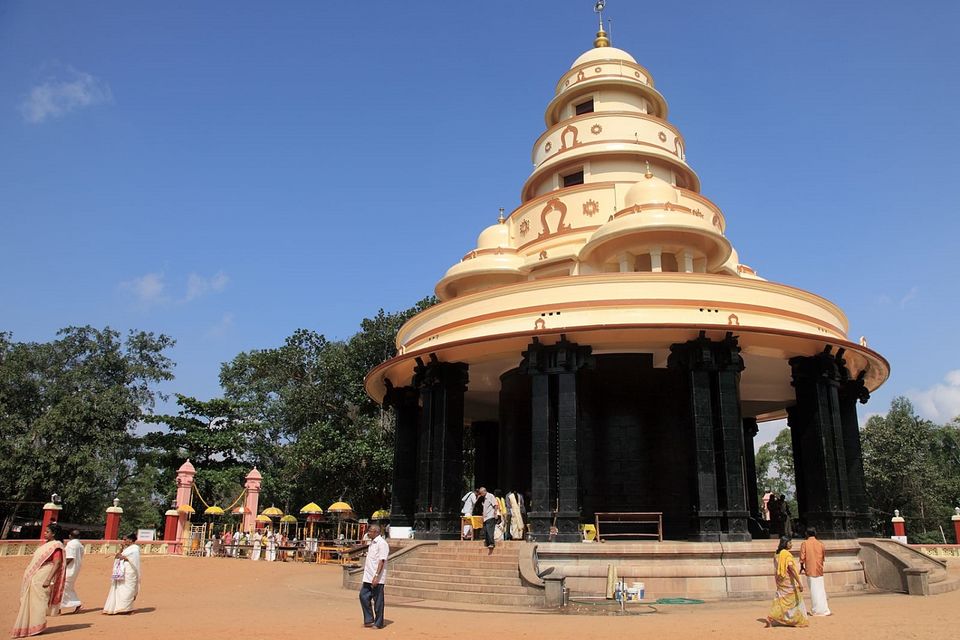 The notable social reformer of Kerala, Shri Narayana Guru had considered the coastal town of Varkala is an important spot for this spiritualism and his philanthropic activities. In fact, as a mark of his good deeds, a mausoleum was built in the top of a hill that is now a significant landmark in the social history of the state. Moreover, they were later modified as the headquarters of Sree Narayan Dharma Sangham Trust.
Papanasam Beach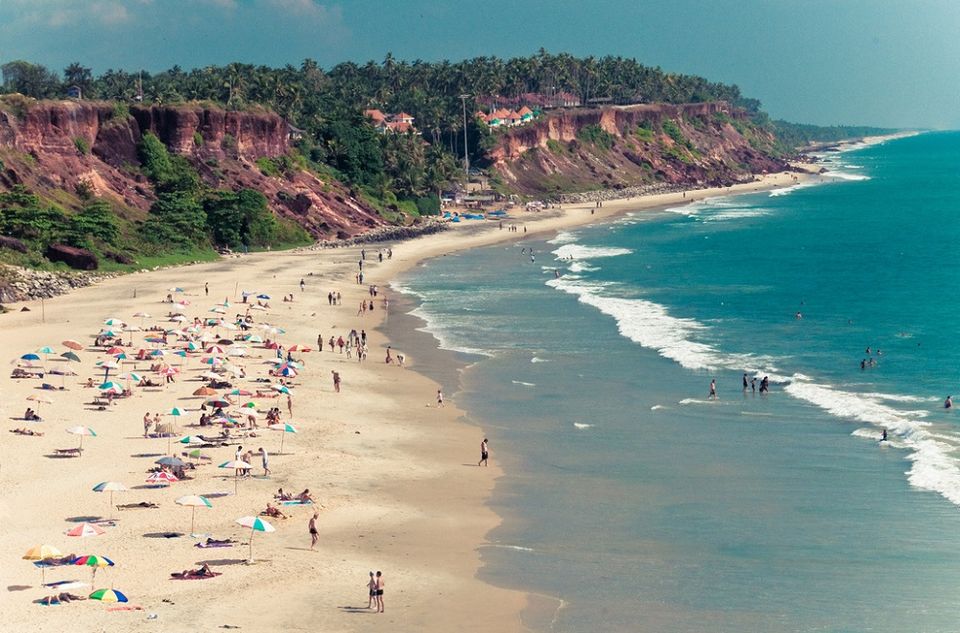 We were talking about this particular beach in the initial parts of this write-up. So you could already know about their significance in the tourism sector of the state. The beach beneath the red laterite cliff is very deservingly noted and appreciated by the regular tourist population of Varkala. Therefore, nobody really misses their visit to the beach, which is also religiously significant. The seashore is deemed sacred by Hindu believers, as they drain mortal remains of their closed ones in the waters.
Ponnumthuruth
The splendid Island of Ponnumthuruth can also be included under the must-see attractions while you are vacationing in the coastal town of Varkala. You would be just required to head to the south of Varkala of around 12 kilometres to Nedunganda from where you may sail to this Golden Island. They are also named so as 'ponnu' in Malayalam means Gold and 'thuruth' as an Island. However, the entire islet comprises barely any home, other than a century-old temple.
Varkala Tunnel
Back two centuries, this tunnel extending for an entire 924 feet was a busy water passage that let numerous boats sailing to and fro from Trivandrum and Kollam. However, presently nobody cares to revive this free secret passage underneath one of the large cliff of Varkala. So now this architectural wonder is only remaining as hidden historical spot.
Janardhana Swami Temple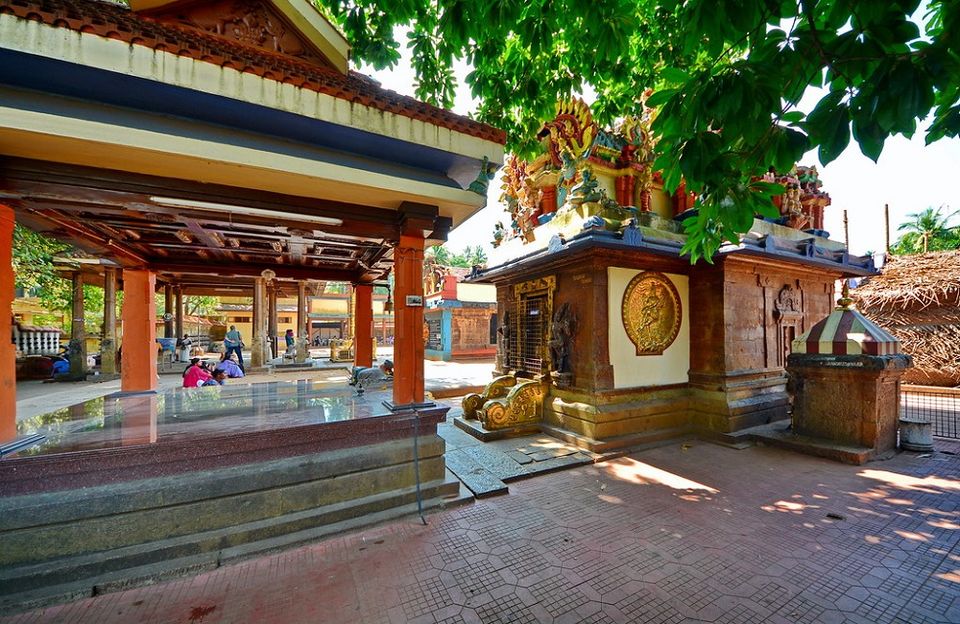 The Janardhana Swamy Temple of Varkala is considered as one of the most unique temples existing in the entire state of Kerala, as they are dedicated to Vaishnava. Moreover, they are more popular under the name of 'Dakshin Kashi'. Yet another unnatural factor of the shrine is of ancient Dutch bell that still hung there. They are believed to be detached from a vessel on a non-fatal grave ship accident.
Varkala Light House
You might have already spotted this tall structure in the pictures portraying the red cliff beach of Varkala. So the travellers coming to the place grope for this lighthouse built by the British and click pictures with the lighthouse in the background. Towering to a height of 40 metres, not many would know the fact that there is indeed an underground passage beneath them that links the place with the neighbouring district of Kollam.
Black Beach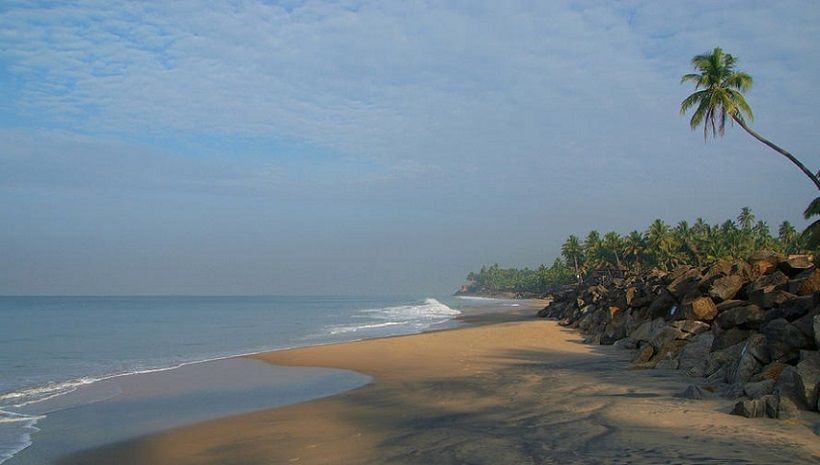 The unnatural phenomenon of forming black soils in the seashores of Kerala is nothing new, yet the Black beach of Varkala might be the one you need to look out for. They can be reached on your tour once descending the Southern Cliff of the appetizing coastal town. The grey coloured rock on the seashore offer yet another mesmerizing view during the late evenings. Furthermore, the waves that would follow your footsteps while walking across the shores are also very calmer and would soothe you. Even by sightseeing all these beaches of Varkala, you can manage to plan a cheap yet enjoyable holidaying.

As cited earlier, everything that you find here in the small town of Trivandrum will tempt you to visit again and again, as each of those visits is going to provide you with different and varied sights. So when you plan such a vacation to be spent in Varkala, never forget to get in touch with Dream Holidays who are a reputed tour company functioning in the state continuously for the last few years. They have provided various tour packages encompassing all the major travel destinations spread across the state such as Munnar, Alleppey, Wayanad, Thekkady, Kochi and Kovalam. Their tour packages are targeted on all traveller groups like honeymooners, solo travellers and those on group and family tours. Without any hassles, you could book their best travel deals by getting in touch with their travel consultants either over the phone or online.