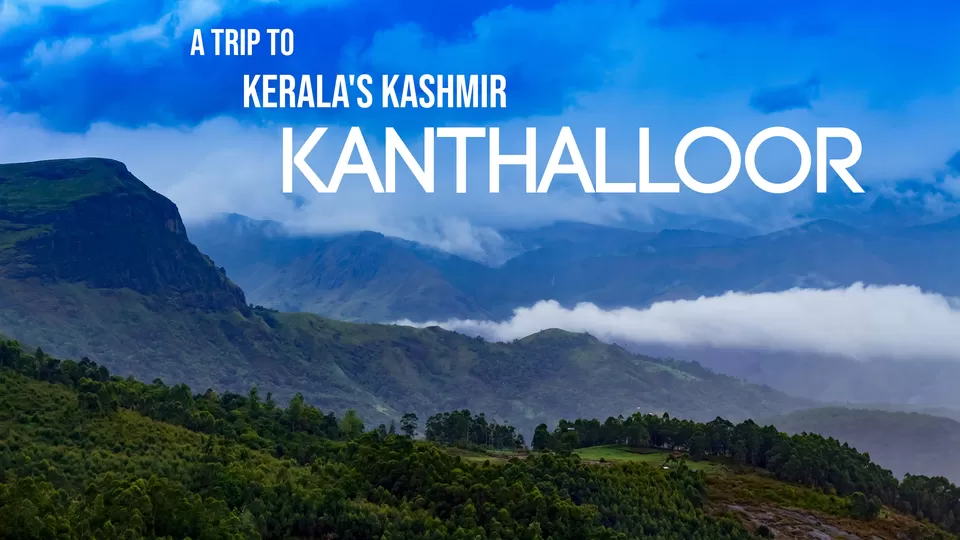 Kerala is definitely one of the most beautiful land in India to visit. The greenish highlands, ever flowing streams, fresh plantations, breathtaking Malabar Architectures, its Cultural Preservation and of course, the sweet loving people make this place The God's Own Country. Though the state has numerous things to admire, there's one specific destination here in Kerala which makes it so unique from the other hilly regions in the state. Kanthalloor.
Kanthalloor is a village located at Idukki District in the Indian State of Kerala. Coming in the circle of Munnar, Kanthalloor was just an ordinary hill hamlet until 2017; but later when the evolution of Youtube Vlogs grew so high, the youtubers started exploring this village as it was quite different from few other hill stations. While at most of the hill regions, especially the ones on the Western Ghats we see Tea Plantations wherever we turn, which is actually a scenic sight but after a certain point we feel like it is a routine one. But here at Kanthalloor, the lands are filled with Fruits and Vegetable Plantations spread all over the village. This specific type of plantations is also spread till Koviloor which is the neighbouring locality of Kanthalloor (But there are no direct paths for the public to access between these two localities). Apple, Passion Fruit and Strawberries are high on demand over here. Wait... Apples in Kerala..?? Yess..! That's right.. Kanthalloor is the only hilly region in Kerala where Apples are cultivated for commercial purpose.
Tourist Attractions at Kanthalloor:
(Note: All the photos in this section were taking during the Travel Assignment for Kanthalloor Glamping.)
1. Kacharam / Kanthalloor Waterfalls: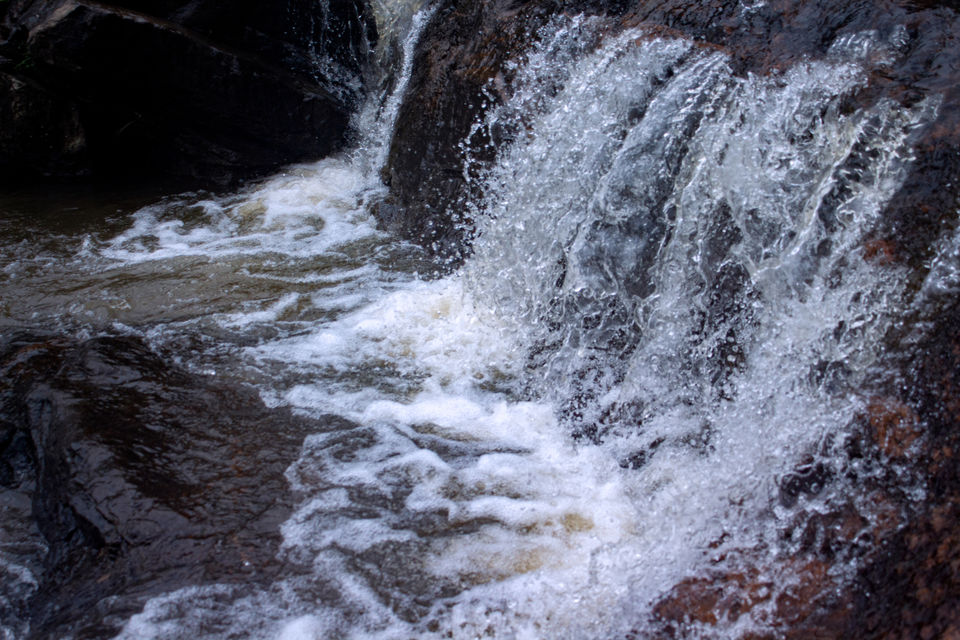 Activities: Trekking - Bathing - Sightseeing
2. Othamalai Off Roading: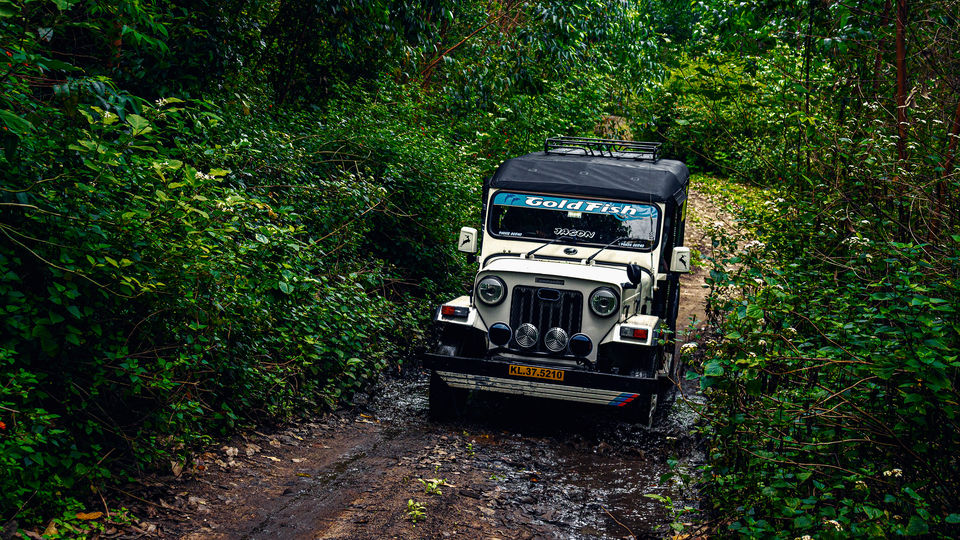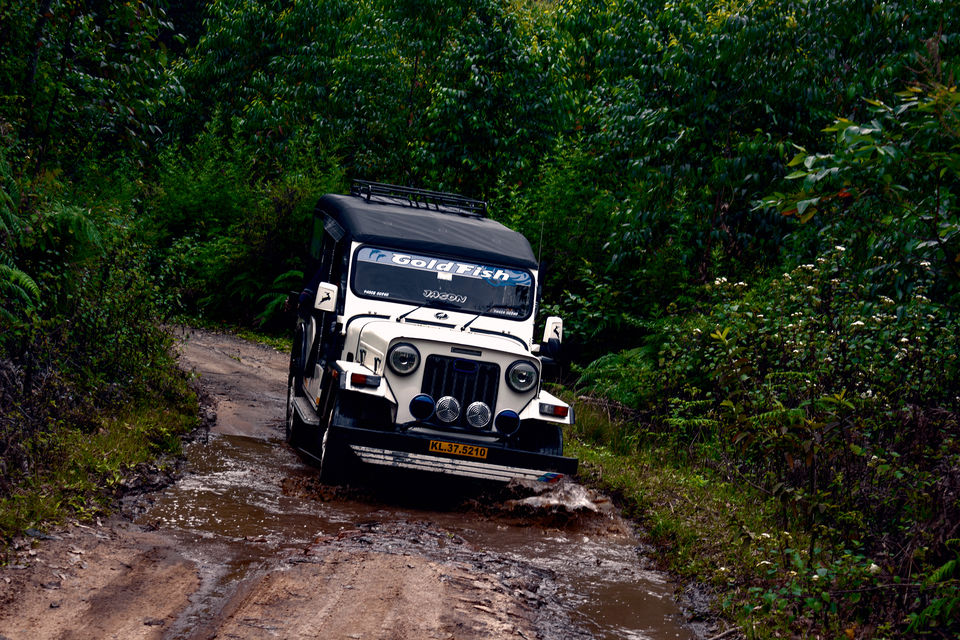 Activities: Off Road Jeep Safari - Trekking - Sightseeing
3. Fruit & Flower Garden: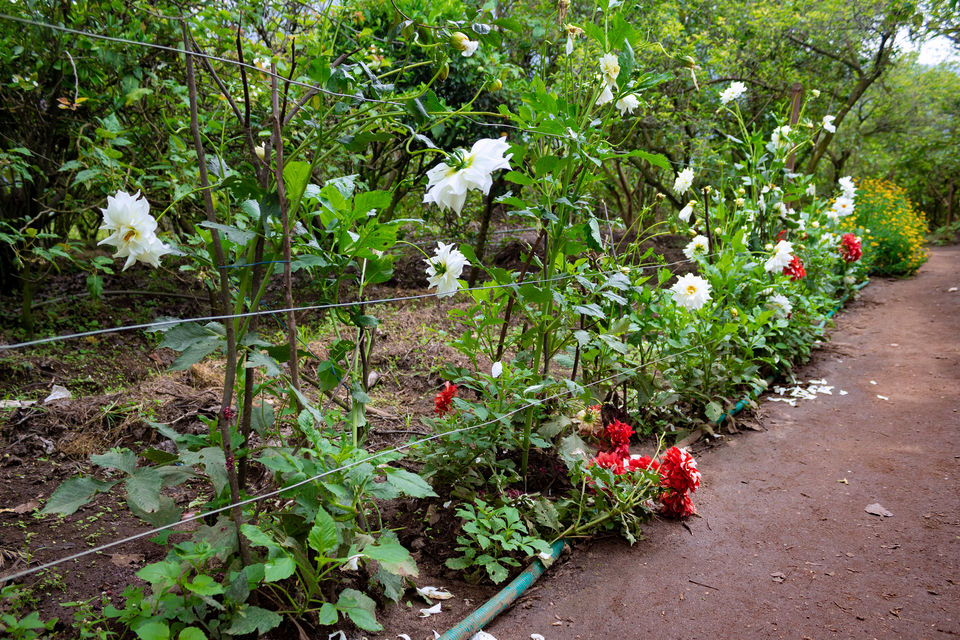 Activities: Sightseeing - Purchasing
4. Lemon Grass Viewpoint / Bhramaram Shooting Spot: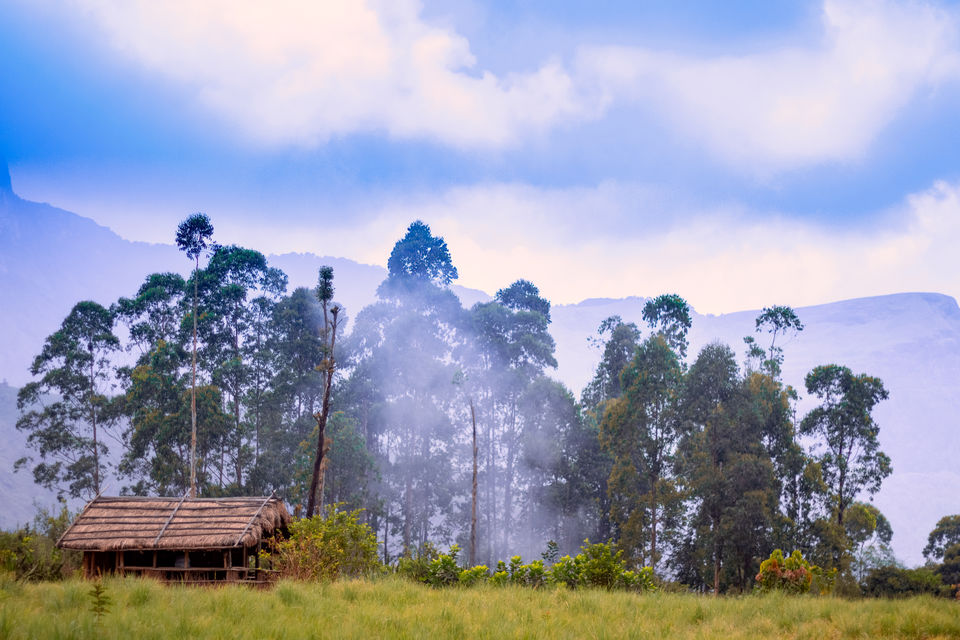 Activities: Sightseeing - Purchasing - Photography
5. Sandalwood Forest:
Activities: Sightseeing from Road - Purchasing
6. Murugan Paarai: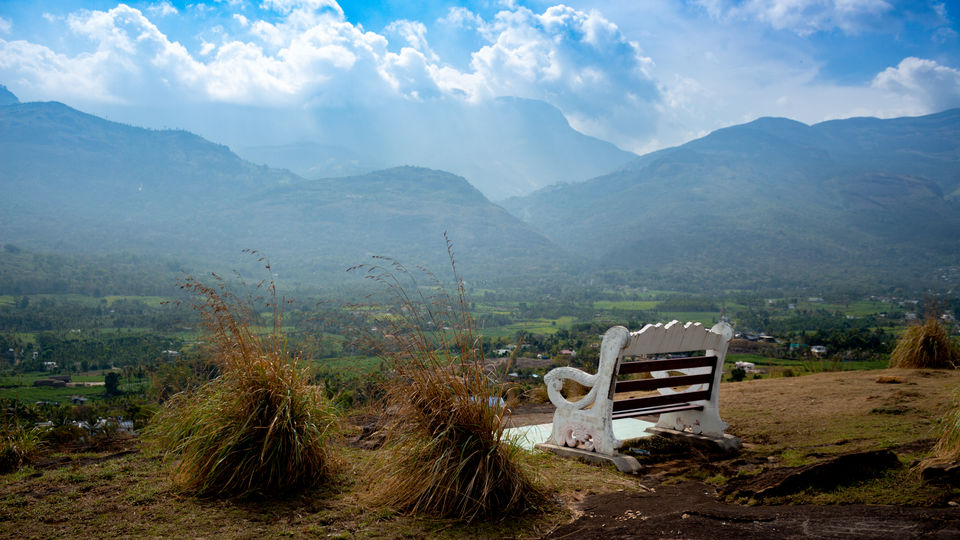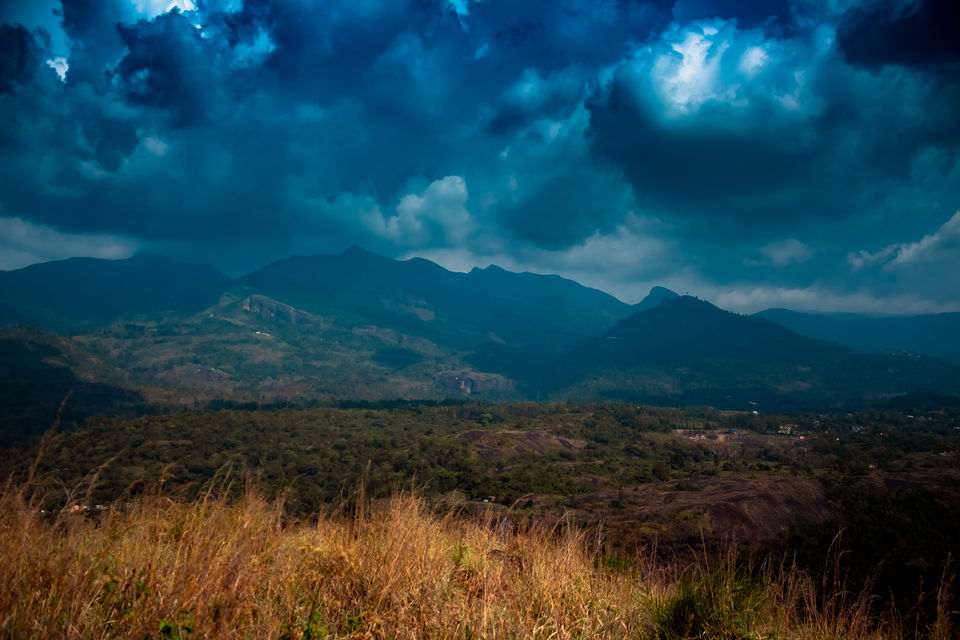 Activities: Off Road Jeep Safari - Sightseeing
7. Irachil Paarai Waterfalls: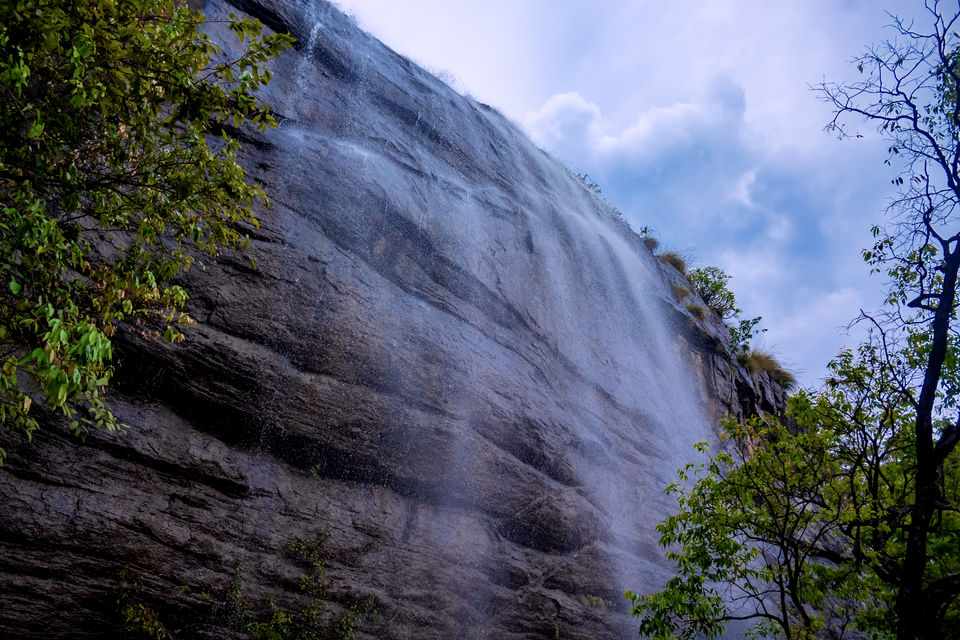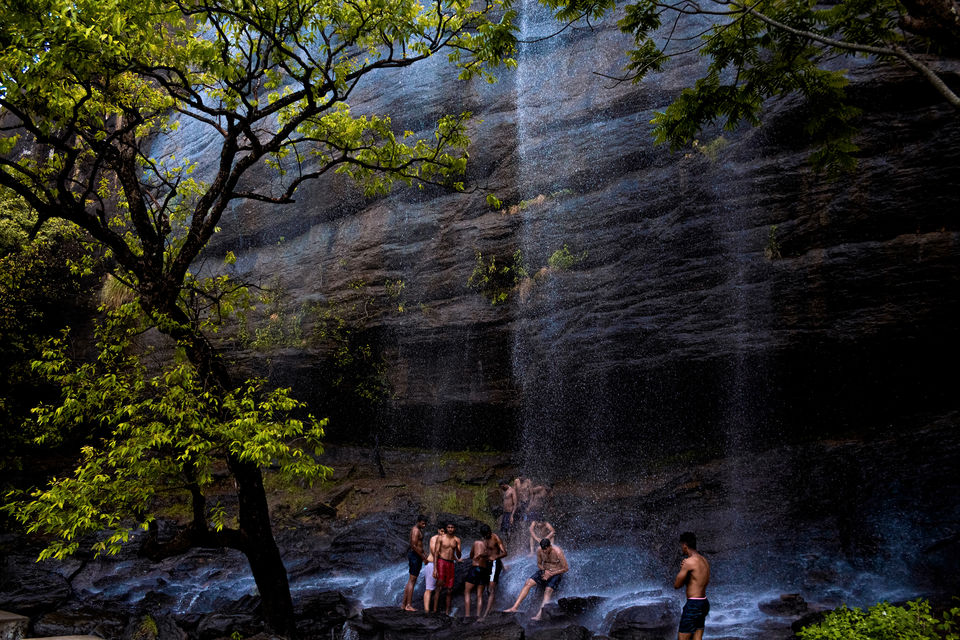 Activities: Bathing - Sightseeing
8. Anakotapara Park:
Activities: Sightseeing
There are few other places inside Kanthalloor like Pattissery Dam, Jaggery Factory to visit and activities like Night Forest Safari, Shola Forest Trekking and local garden visits; but it's only on your own interest.
Distance from Major Locations to Kanthalloor:
Udumalaipettai - 60kms
Munnar - 50kms
Coimbatore - 120kms
Theni - 130kms
Cochin - 160kms
Chennai - 575kms
How to Reach:
The best way to reach Kanthalloor is by your own vehicle I would say. Because there aren't any frequent transportation yet to this town directly. If you're planning via Bus or Train, then Udumalaipettai / Udumalpet is the nearest Junction and on the other side Theni and Cochin are nearest points from other routes. If you reach Udumalpet, you can board Munnar Bus and get down at Marayoor - which is the centre point and from there you have frequent share autos and jeeps till Kanthalloor. There's hardly only one bus from Marayoor to Kanthalloor so it's better to take the previous options.
If you're coming from either Theni or Cochin, then you have buses till Munnar. And then you need to come till Marayoor via another bus or jeeps and from Marayoor it follows as I mentioned above.
Since Kanthalloor is only a developing tourist destination, it is yet to get its major transportation facilities.
Places to Stay:
All types of accommodations are available here.
For luxuries stays, you have premium resorts and cottages.
Standard rooms and resorts are available on high numbers. For group travellers, you have villa like stays and mud houses.
And, for Budget Friendly you have Campsites, Homestays and low budget cottages which is highly recommended for Solo Travellers, Photographers, Bikers and Hikers who prefer budget trips. These stays are comfortable and the property owners are friendly too.
On my personal stay experience, I stayed at Kanthalloor Glamping, a campsite near the Kanthalloor's center part. My stay wasn't a paid one since I went there for a Travel Assignment, but I would assure that this is the best campsite in the locality. The prices are budget friendly with activities included in their packages. I would definitely recommend this place. Please note, this is not a promotional content, all are based on my personal experience.
I'll put out the list of highly recommended stays soon in my feed..!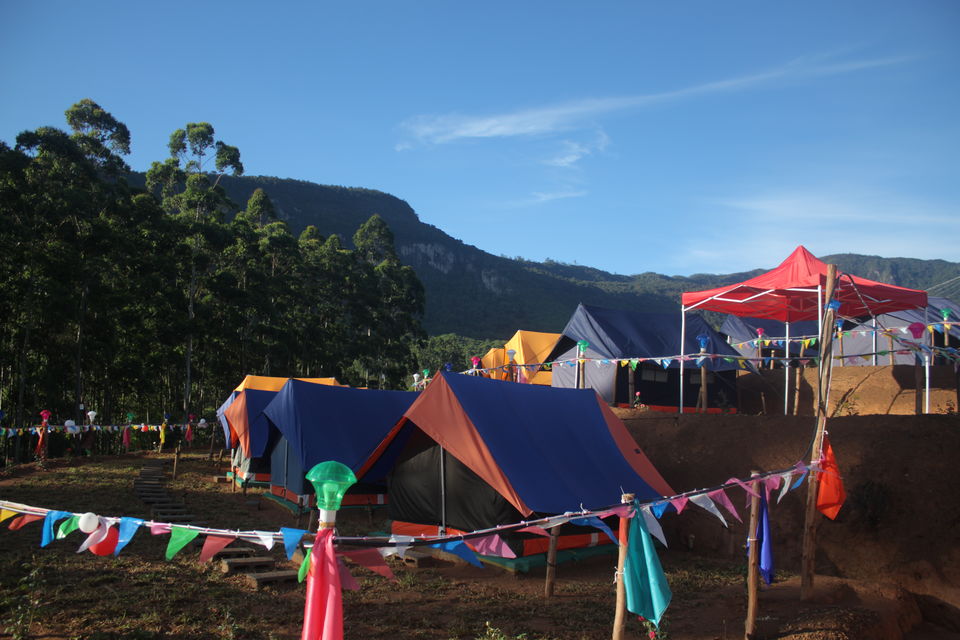 Who should visit Kanthalloor:
Kanthalloor is a destination that anyone can visit. It's a visual delight for all nature lovers, photographers and perfect vacation spot. For adventure enthusiasts, you have activities like Trekking, Off Roading and much more. And even though few spots are not in favour of elder people, there are indeed alternate attractions for them to spend some time.
Best time to Visit:
Though Kanthalloor is best for all season, September to April is the best time to enjoy the chill climate. December-January is the peak season when temperature reaches too low that if you're lucky enough you can witness snow.
One thing which I love the most about Kanthalloor is that there's no Animal threats or theft issues in the town. I have been there for 2 times and even took a walk with all my camera equipment on the roads at midnights around 12am and 1am but haven't faced any problems. Maybe it was only for that time, so be careful and stay safe anyways.
You might have pharmacies in the locality but there are only one or two home clinics like that. Correct me if I'm wrong. So please be precautious and take relevant medicines if you think you might need it sometime.
Food is pretty much good and comparatively better in few places. The place where I stayed; they provided me with some yum foods. You cannot expect a lot varieties in sea food frequently or goat meat. If you need so then you need to order it a little prior so that they could arrange. And of course..! You have plenty of gardens and shops that sell fresh fruits and vegetables directly from their farm. So it's a direct deal from the farmers themselves. So never miss it..!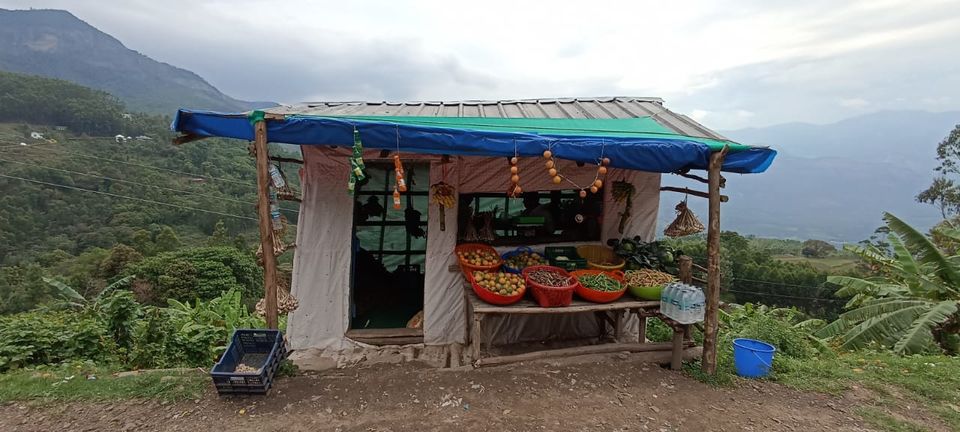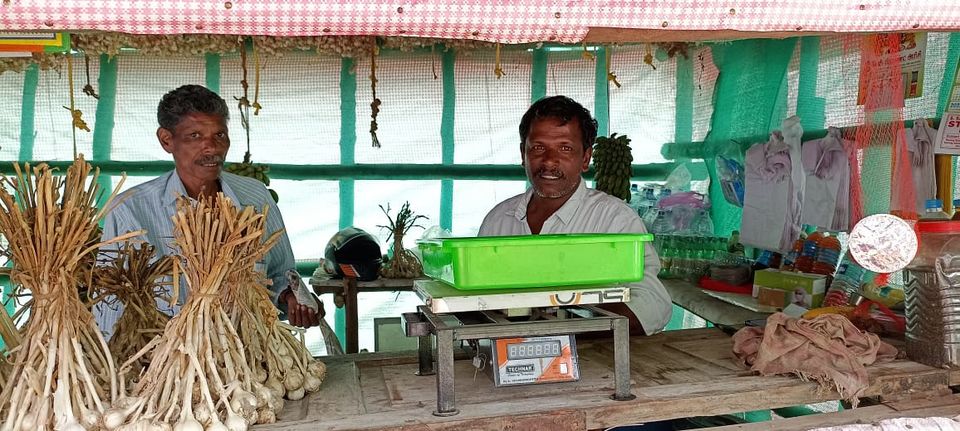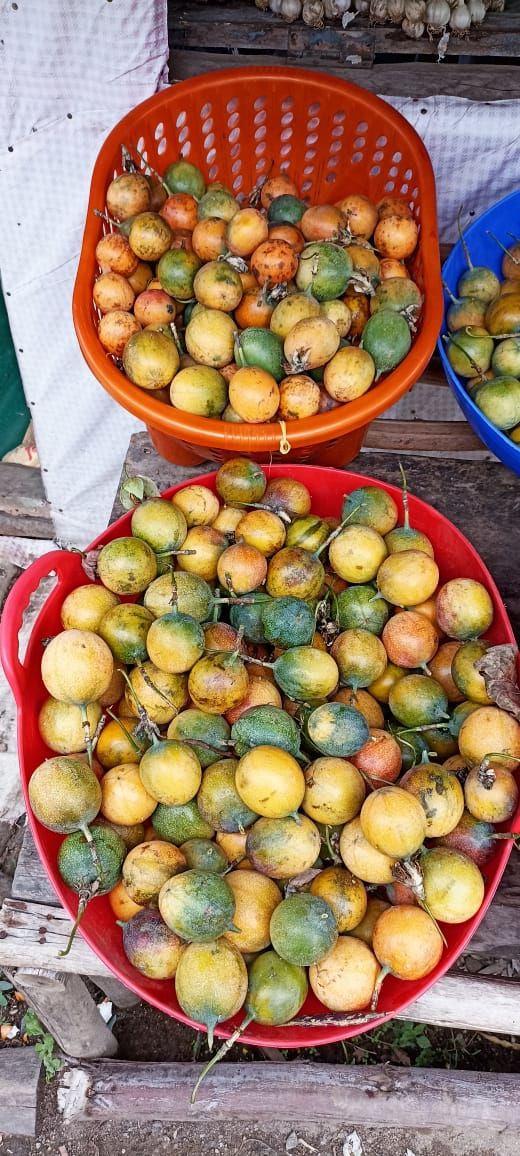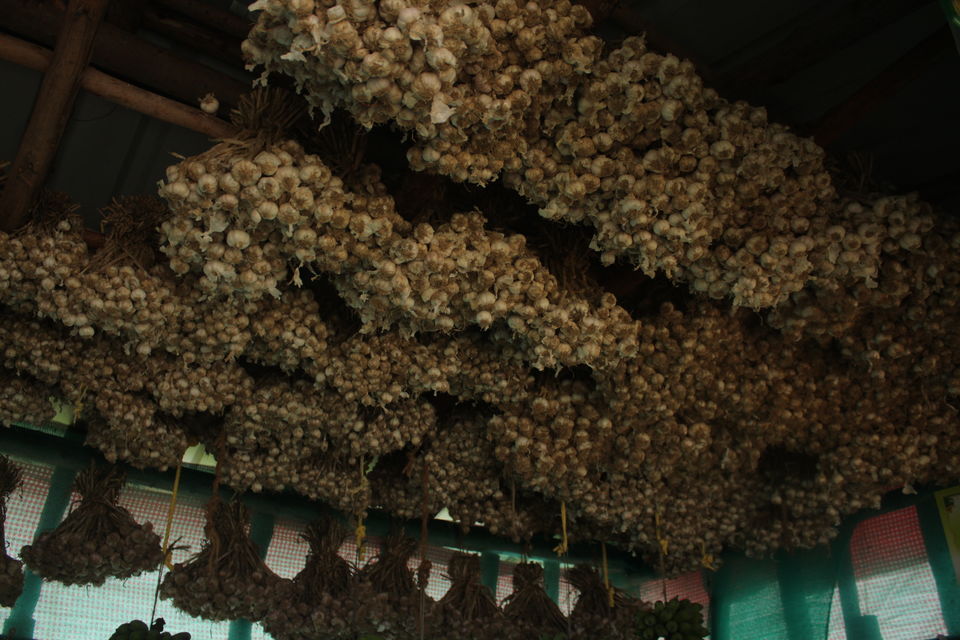 Finally, if you're too bored of roaming the same hill stations like Munnar, Ooty and Kodaikanal in the western ghats, then try some new spots like Kanthalloor..! Trust me this place is something which blows out your mind with its serene beauty.
If you wish to travel with me and explore this beautiful destination at the best budget, then contact me through the contact details given below. Also I organize special trips to Kanthalloor for Photographers.
E-Mail ID: gouthamkumarjanakiraman@gmail.com / gouthamphotography97@gmail.com
Instagram ID: @gouthamkumarjanakiraman
Will be posting more photos and videos with much more detailed information about Kanthalloor soon. So stay tuned..!!