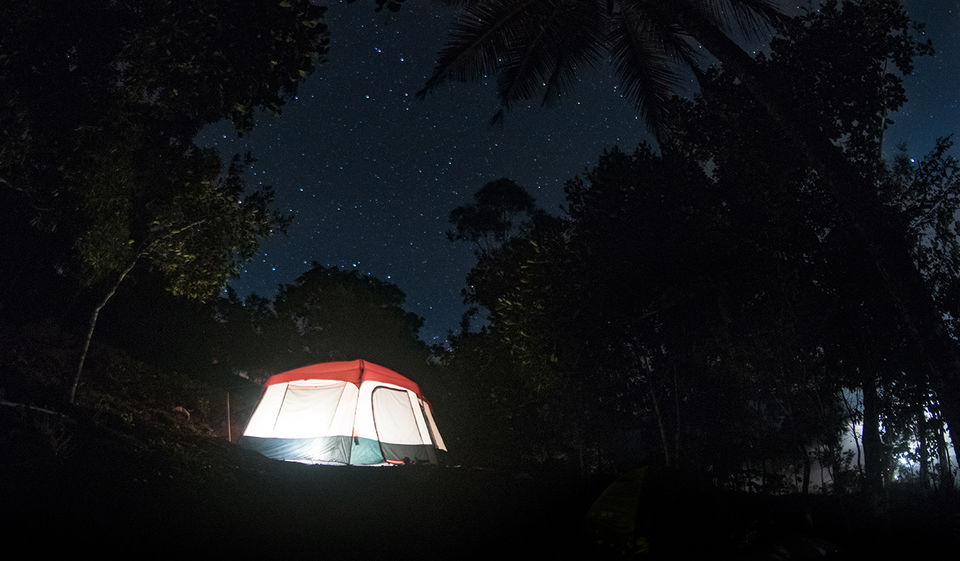 When John came on that weekend and said we are going for a road trip to Idukki tomorrow, all of us were thrilled. The kids have been asking for an outing for a long time. It's been some while we did a family outing and now it's gonna happen. Everyone was super excited. I prepared our bags while John took care of our stay at Idukki.
JOURNEY BEGINS
A perfectly fine morning for a family trip, I thought in my mind. Our first destination was Anchuruli Tunnel. A visit to the 5km tunnel was there for long on our list. After that, a ride to the famous Idukki Arch Dam.
The trip to the Idukki Arch Dam was a remarkable one. We spend a lot of quality time on the dam.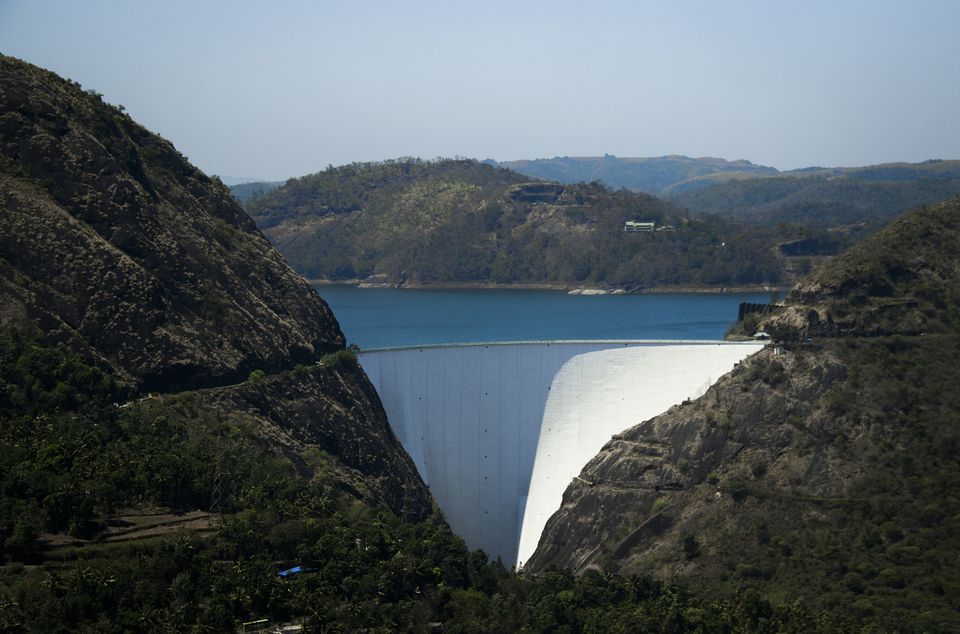 THE CRISIS
When everything was going perfectly fine, we got a call from the hotel we booked our stays, saying they have to cancel our booking due to some 'unforeseen circumstances'. We were shocked. We tried to contact them but was of no use. After all the days trip, what we need was a perfect spot to get fresh and rest. And that's when all these happen. All the pleasant feeling of the trip was draining out.
Desperately, I checked for stays near Idukki. That's when we came across Campper and its Idukki Dam View Camp.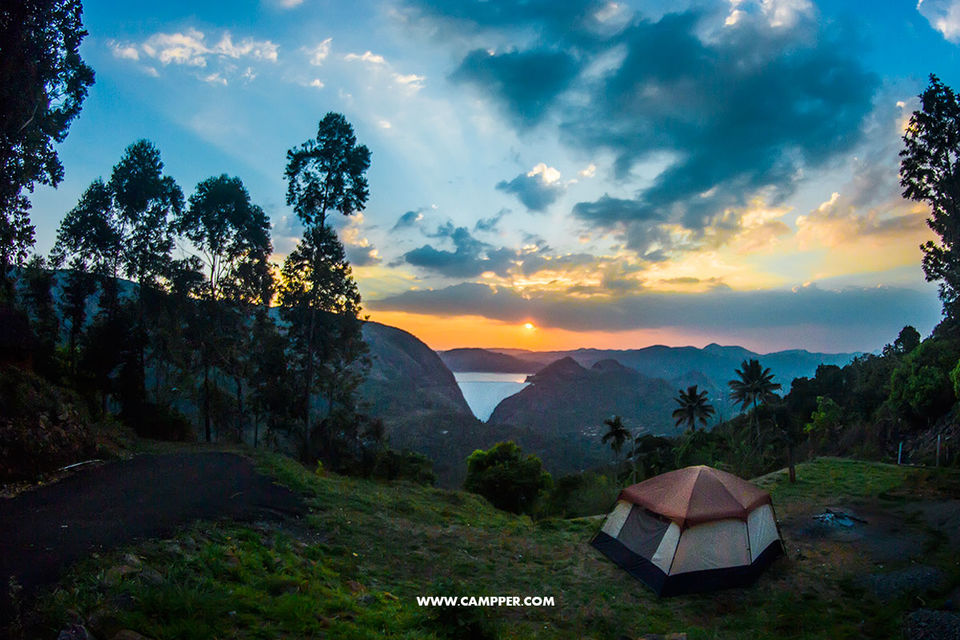 AWESOME CAMPPER
The photographs provided at Campper.com was what grabbed my attention to Idukki Dam View Camp. The camp was located near to the Idukki Arch Dam. As we were closer and the photographers were magnificent, we decided to contact Campper for more details.
Team Campper was awesome, I would say. The kind of attitude and hospitality they showed won my heart. Campper confirmed our booking within 20 minutes considering our situation. The Dam View Camp is a family friendly campsite with a great view of Idukki Arch Dam, they said. And most importantly it was a tent stay. We had no idea how a tent stay would turn out into. Still, those photographs made us try the camping experience. We took a booking at Idukki Dam View Camp and started to the site.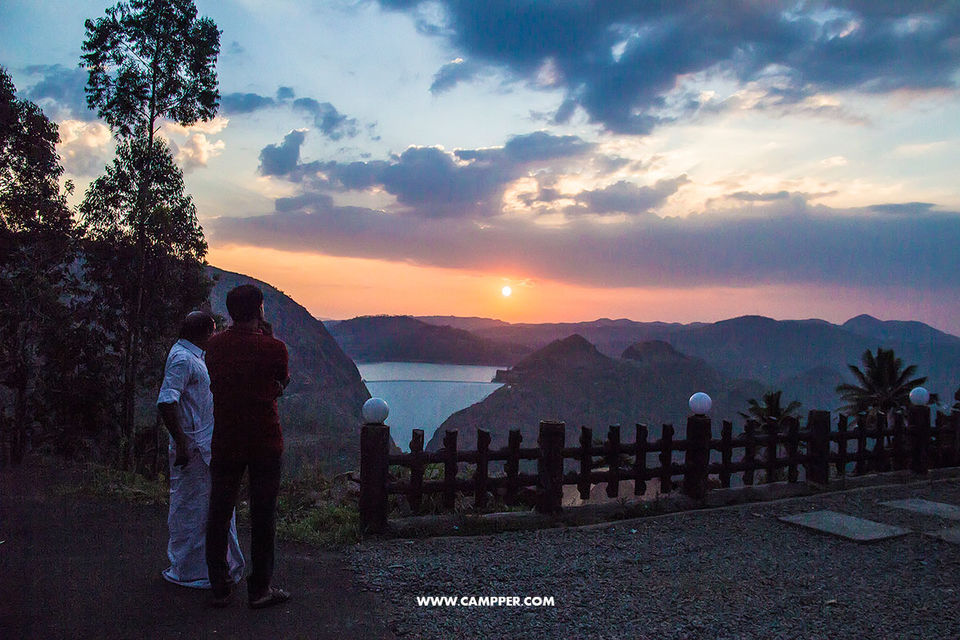 WARM RECEPTION
The Idukki Dam View Camp welcomed us with the warm rays of setting sun. The drive-in campsite had parking facilities, which was a great relief. The Campper Team always kept in connection with us, which made things easy. Our host at the campsite was already waiting for us with a warm smile. He took us to our tent.
For our disbelief, the tent was huge. It was a perfect tent for a 4 member family. And the very opening of the tent faces the magnificent Idukki Arch Dam. The view of the sunset above the Arch Dam from our tents was something I can't explain in words. From a point where I thought this trip was gonna be a disaster, I can't believe we are experiencing such a great time being together hand in hand, watching a sunset over a dam from a tent.
The fog was next. Once the sun was gone, the whole place slowly began to fill with fog. We decided to get fresh before dinner. The campsite was well equipped with clean washrooms with hot water showers.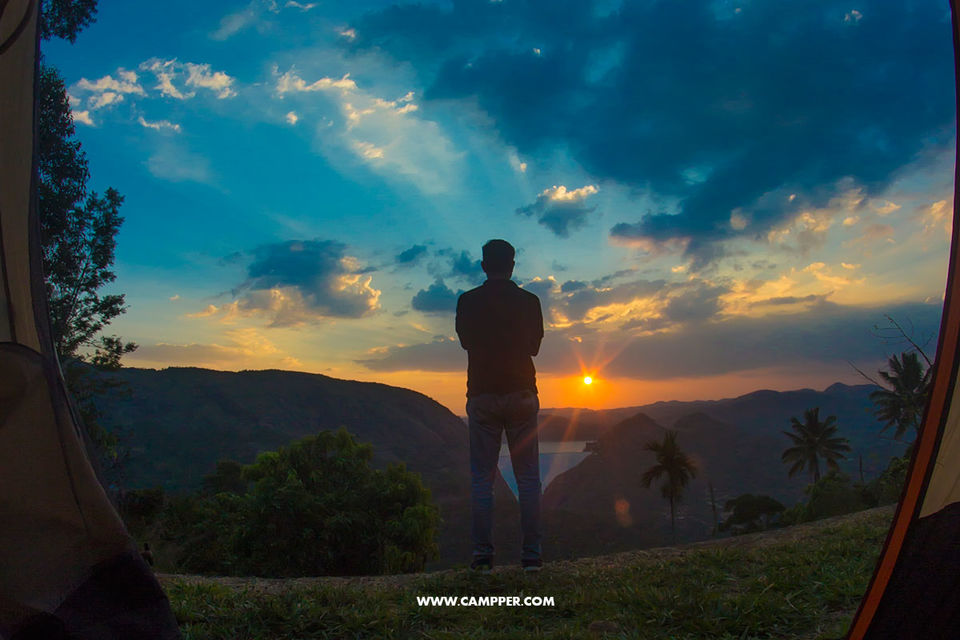 CAMPFIRE DINNER
Dinner was another remarkable moment. Dining around a campfire amidst the mist was something we have never experienced. Curling into blankets and falling asleep under the warmth of our tent provided some unknown feel of safety that the star hotels fail to give.
Waking up in the morning was the worst thing I do every day. But waking up with our loved ones in a tent was the most lovely thing to start a day. Our host Anoop told us not to miss the sunrise from Kalvari Mount. A 15 minutes ride to Kalvari Mount made us witness one of the best sunrise spots in Kerala. Being there enduring the coolness and calmness was something you have to experience.
Back at our campsite, while we were getting ready to check out, the camping experience turned out to be the best thing happen on the trip. All thanks to the Campper, who was there guiding us from the start to the end.
That's how from nowhere we experienced our first family camping. But for sure, that's not the last. For me, camping was a raw thing. Some kind of 'bachelors only' thing. But after our first family camping experience, I'm gonna suggest each one of my friends to try camping at least once. And I'm pretty sure, it won't be your last.