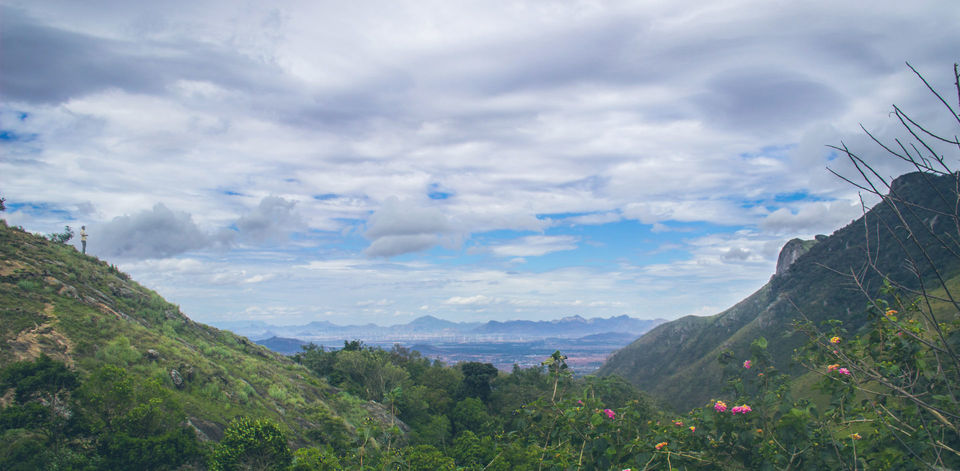 When the assignments and the deadlines started to seem crazy when I began to lose control over my emotions, I heard someone saying 'take a break'!!! That would be the last thing I would do. I thought. But when I came across Campper on Instagram the next day, I told myself. ''Maybe, its time to take a break".
A solo ride on my Himalaya was a long forgotten wish. But now it's time. A trip to Wind Valley Camp at Ramakkalmedu for a much needed 'break'.
TO THE LAND OF WINDS
A getaway to the calmness and coolness of mountains, to the land of roaring speedy winds. The Wind Valley Camp at Ramakkalmedu at Idukki was the destination. Away from all the stress of workloads & traffics, I inhaled fresh cool air & I was pretty sure this one is going to be a fantastic experience for me. A ride of around 130km passing hills, streams and mountains brought me to Ramakkalmedu. The drive-in farm camp can be accessed by a 500m normal off-road.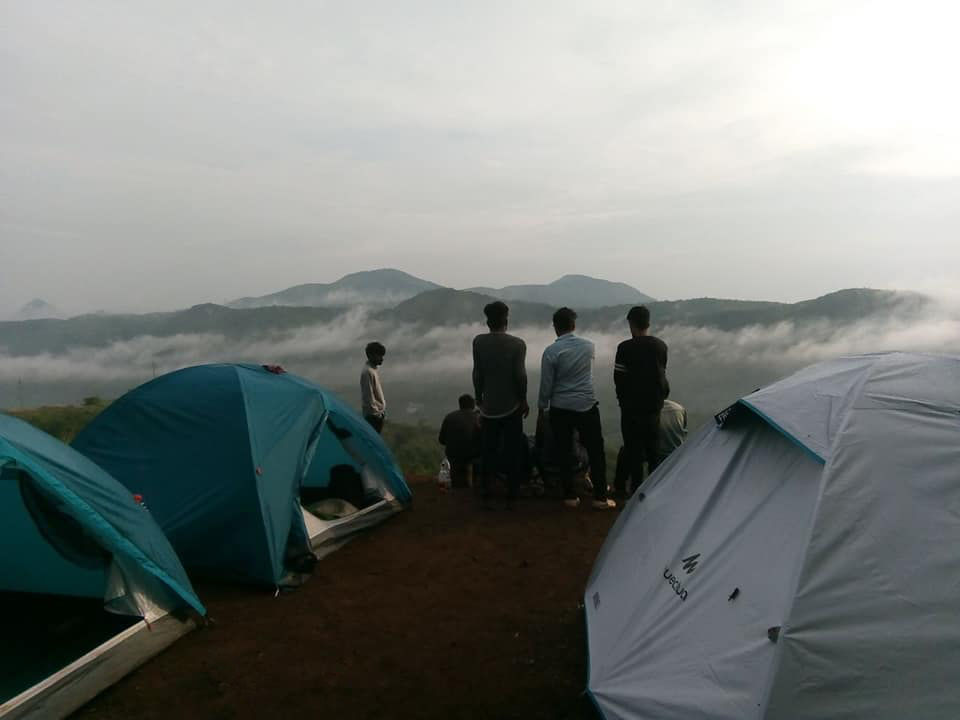 WELCOME PARTY
The Wind Valley Camp welcomed me with a cool breeze. The thick cold air which filled my lungs each time helped me to let go all my stress and relax. After checking in, I head to my tent amidst the bushes. The spacious tent provided a spellbinding view of the valley down there. Sitting there idle and experiencing the silence calmed down my mind. But can't sit there for long as I got a hill to trek.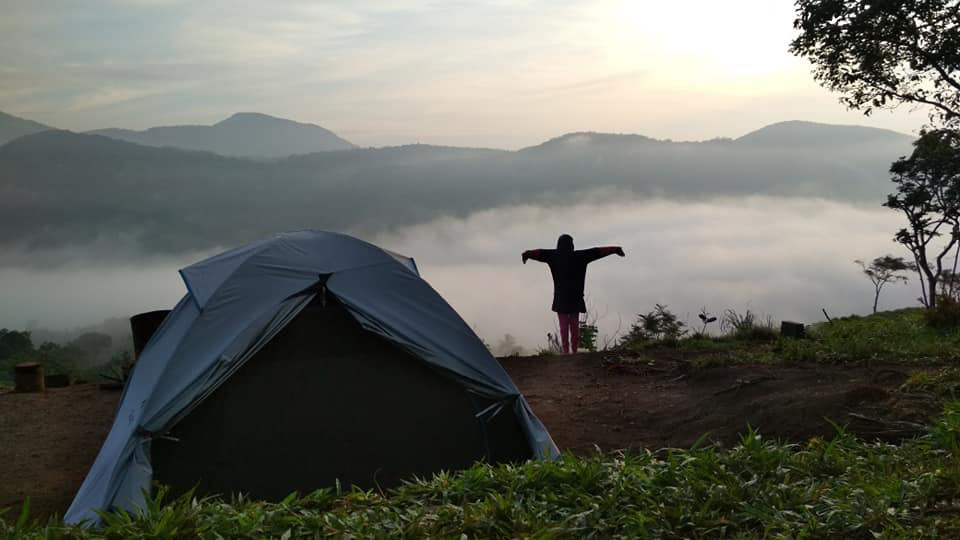 TREKKING TO RAMAKKALMEDU
Ramakkalmedu is a notable tourist destination known for its panoramic beauty and numerous windmills. The 3500ft hill is marked as one of Asia's windiest part. With wind speeds around 35km/h all around the year makes it a great place to trek. Once you reach the edge of the hilltop, beyond which you can see the plains of Tamil Nadu. I stayed there till its dawn to witness the stunning view of all those towns of Tamil Nadu getting lighted up. Sit down there and experiencing the serenity of the place while the chilly winds would freshen your mind and body. When my tummy starts making sounds, I realise its time to head back to my camp.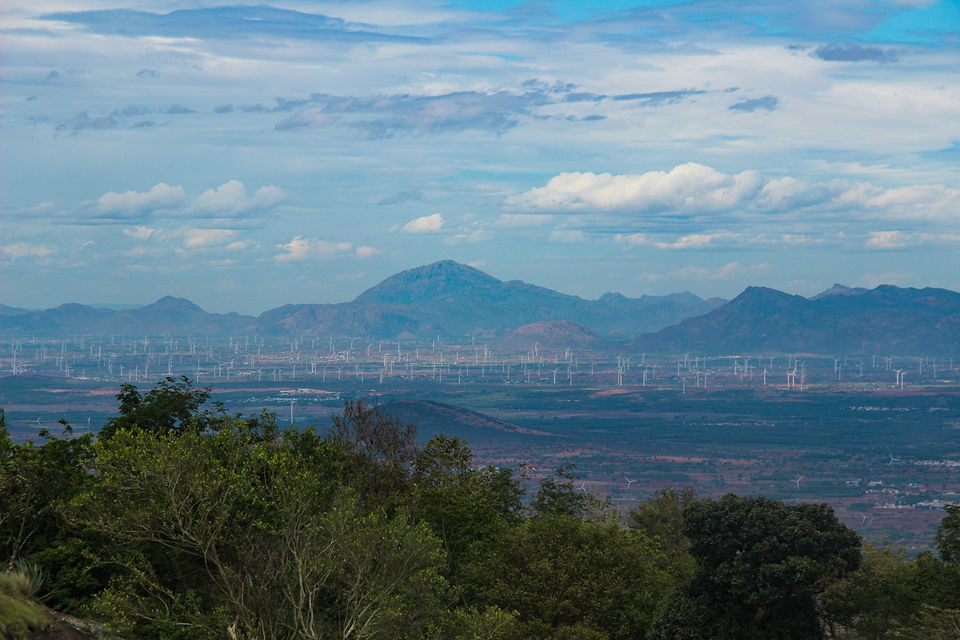 NIGHT AT CAMP
Back at camp, I sat around a campfire and had my dinner at the greatest peace of mind. With nothing to conceal me from being at nature, feeling the warmth of the fire amidst the cool breeze was the best experience I had in my whole life. Laying down at my tent under a sky full of glowing stars, I had one more thing in my mind to do at this camp. The sunrise.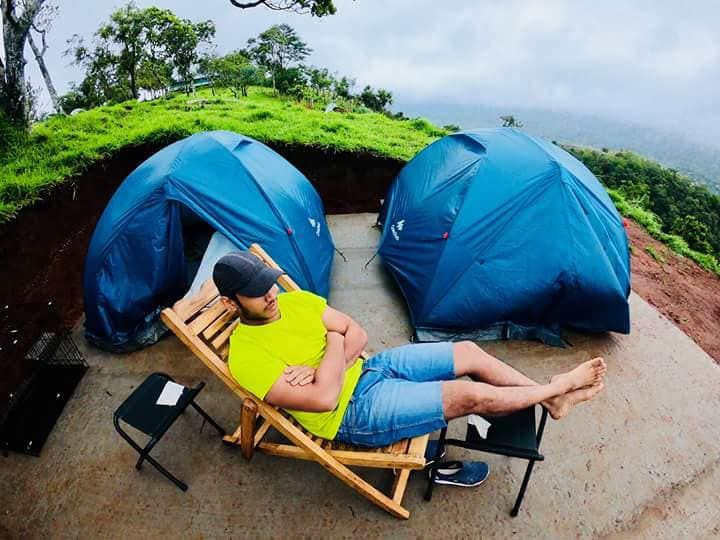 Waking up to the mist was another thing made my day. The horizon was getting orange. It's time to trek Ramakkalmedu again. I was the only one to be there at that time. The wind was colder than the last night. Still, the kind of freshness the wind was carrying heated up my spirit.
The sunrise amidst the clouds and the mist was a heart-soothing view. Looking at this view, I can't imagine how come I missed those beautiful sights all this time. I spend all the time I have got as it was hard to leave that lovely sight.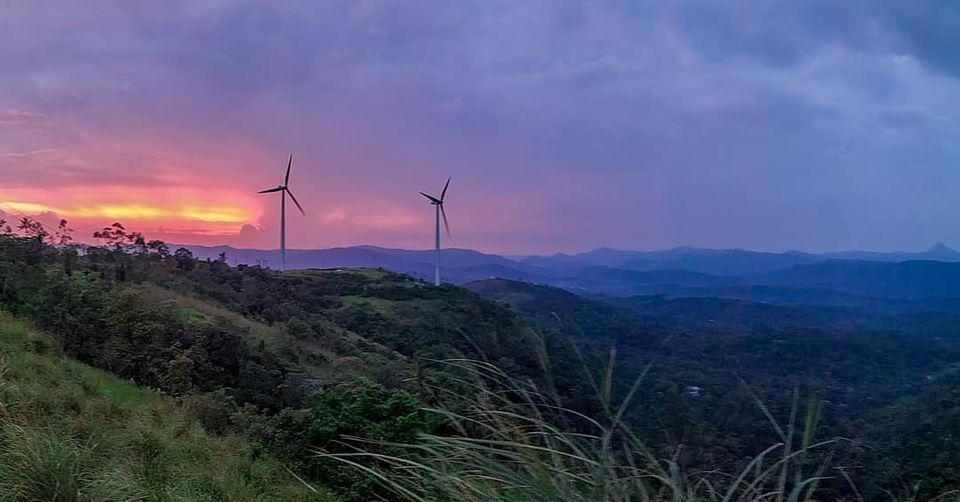 BACK TO LIFE
Back at Wind Valley Camp, it was time to pack my bags for the ride back home. I came here in search of peace, a getaway from all those rushes. But this camping experience not only provided me with the greatest peace of mind but also helped me to refresh myself to face my life back at work. Thanks, Campper for this opportunity to camp at Wind Valley Camp at Ramakkalmedu. I will be coming back soon.