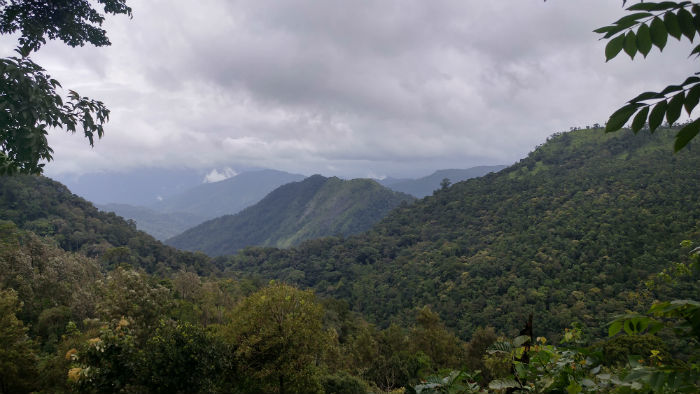 Kuttikkanam, one of the lesser known and least explored hill stations in Kerala is gaining attention as a perfect weekend destination from Kochi. Winding roads that take you from the rolling hills to a peak of 1100 meter above sea level is a picturesque hillocks on Western Ghats. While Kerala's most popular hill stations like Munnar, Thekkady, and Waynad glows in glory, Kuttikkanam is still unknown to many.
Green meadows and enchanting tea gardens are just an overview about the beauty of Kuttikkanam. Undoubtedly the blessings of nature was so showered in this small yet scenic village of Peermade that the place was wisely selected as the summer retreat of Royal Travancore Kings and later the British Officials. A sneak peak into the history of Travancore kings can be earned from the summer palace at Kuttikkanam - 'Ammachi Kottaram'.
Major Attractions in Kuttikkanam
The natural beauty of kuttikkanam is the first to be mentioned while discussing about the major attractions here. The evolving hills through vibrant seasons portrays the milky waters of streams during monsoon and dry rocks during summer in Kuttikkanam. The spread of lush green tea gardens and meadows make a perfect backdrop for photographs.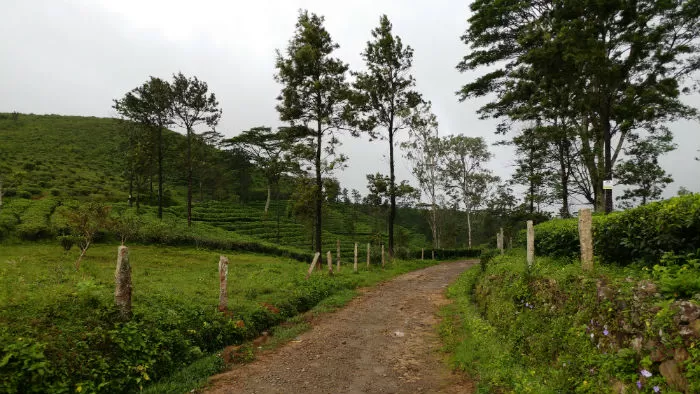 Within two kilometers from Kuttikkanam is a wide spread of pine garden that engulfs thickly populated pine trees in an area of 100 acres. During summer and winter seasons of Kuttikkanam, travelers enjoy short stopovers in this pine forest to rest and relax.
Not far from Kuttikkanam is Pallikunnu, a beautiful valley that hosts a British cemetery built during 1869. The cemetery is in the compound of St. George CSI church and is believed to be an enthralling garden before the establishment of cemetery. The church and the cemetery can be easily accessed by road (distance: 3.5km). The cemetery is also famous as the burial ground of Col. John Daniel Munro, a Scottish soldier and an officer in British Army. Col. Munro was died in an accident while he was traveling through Peermade, a nearby town. With Col. Munro, his white horse - Downy - was also killed. The British Cemetery in Pallikkunnu has a tomb each for Munro and his white female horse.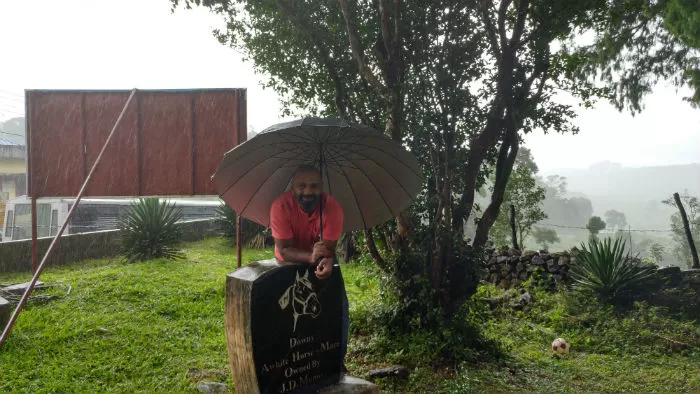 Visiting Munro's tomb may inspire you to visit his death spot too. The place is famous as Mathai Kokka (almost 11 kilometers from Kuttikkanam towards Kumily). The spot is also a wonderful view point to experience the thick forests and greenish valley of Peermade.
Peermade is an adjacent town (slightly bigger than Kuttikkanam) of Kuttikkanam with more restaurants and general stores. The stretch between Peermade and Kuttikkanam gives you an opportunity to experience the cardamom plantations and coffee plantations. However, the name Peermade can also cause curiosity among the travellers. The place earned its name from a Sufi Saint, Peer Muhammed, who's tomb is close to Kuttikkanam. Peer Muhammed was a close ally of Travancore Royal Family.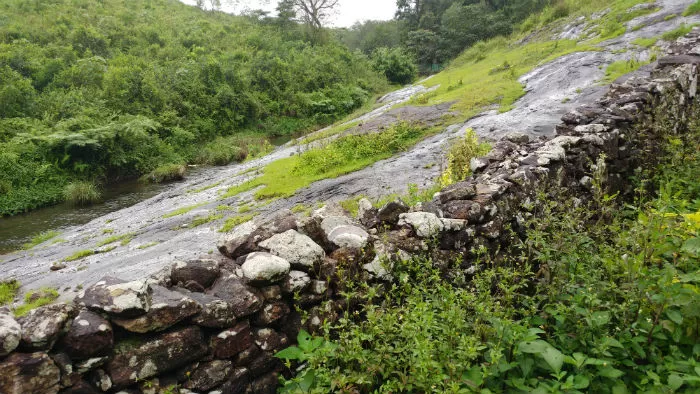 While visiting Peer Muhammed's tomb, you won't miss out the summer palace of Travancore rulers, popularly known as Ammachi Kottaram. The palace is in the hands of private ownership but the visitors are never stopped to explore the palace and its surroundings.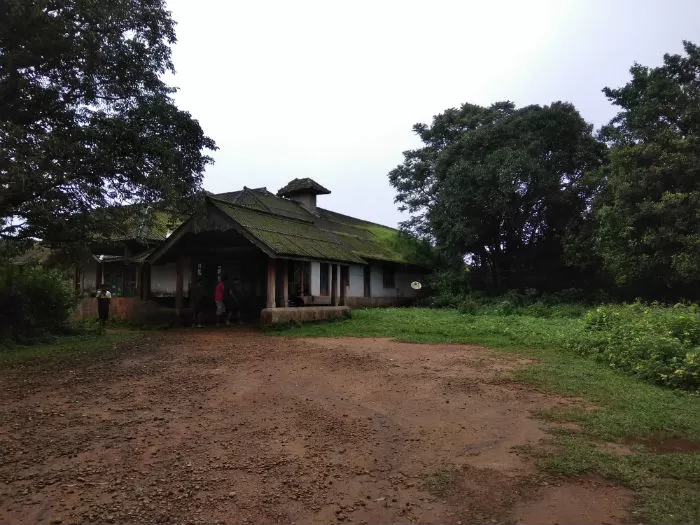 Another interesting place to visit near Kuttikkanam is Parunthum Para, an engulfing viewpoint that gives the glimpse of Makara Vilakku during Makkar Sankranti, a hindu ritual in Kerala. The road to Parunthum Para also gives a chance for the visitors to experience the freshness of tea gardens with giggling streams and springs. Parunthum Para (Parunthupara) is located at a distance of 13 kilometers from Kuttikkanam, close to Pambanar on the way to Thekkady.
Basic Information About Kuttikkanam
Kuttikkanam, surrounded by lush green hills and vibrant tea estates, is located on the high-ranges of Idukki district in Kerala. For over a century, the place is considered as one of the best stopover when one travels to Thekkady or Kattappana. Until late 1990s, the hillstation suffered a shortage in accommodation facilities and that hampered the reputation of the place as a tourist destination. Today, the village has grown to a small town with plenty of alternatives for a traveler to find his budget or luxurious night stay.
How to reach Kuttikkanam?
Kuttikkanam can be easily accessed by road from Kumily, Kattappana, and Mundakkayam. There are buses plying between Kochi (Eranakulam) and Kumily through Mundakkayam and Kuttikkanam. The buses that run between Kochi and Kattappana also pass through this small hilltop town.
The nearest airport to Kuttikkanam is Cochin International Airport at a distance of 125 kilometers while the nearest major railway station is Kottayam at 71 kilometers.
Best Time to Visit Kuttikkanam
Kuttikkanam can be visited any time through the year. Every season has a unique shade for this least visited hillstations in Kerala. Kuttikkanam is considered a perfect summer escape from the lowlands and coastal regions. However, the monsoon can bring a pleasing texture to the lush green hills of Kuttikkanam with flowing streams and moist grasses. Monsoon is also special in Kuttikkanam with clouding fog and unpredictable climatic variations. Kuttikkanam cannot be overlooked during the winter season. A climate that gives the stiffness to the rocks and blossoms to the flowers begin from the end of October and continues through the winter.
Where to Stay in Kuttikkanam?
Not so long ago, Kuttikkanam was considered a place not to stay due to the absence of decent accommodation facilities. Today, Kuttikkanam has some of the best resorts in the district and even some of the decent budget accommodations in this area. Thrishangu Haven Resort, WindValley Hill Resort, and Pinewood Mansion are a few to mention among the best resorts in Kuttikkanam.
Things to take care when you visit Kuttikkanam
Kuttikkanam and its hills are charming and enticing. During monsoon, the rocks of Kuttikkanam can be extremely slippery. It is not suggested to climb steep rocks or sloppy stone surfaces during the rainy season. Moreover, monsoon is the peak time for leeches. Though these leeches are not poisonous, their sting can irritate your skin. Keep some slat with you as you explore moist and wet lands. Sprinkling a pinch of salt over the leeches can help you get those creatures away from your skin. You can also apply a mixture of coconut oil and salt on your exposed skin to keep them away.
This article is written by E. Jey, a travel blogger from India. He is the founder of Jaunt Monkey blog and Jaunt Monkey YouTube channel.
Frequent searches leading to this page:-
Kerala Tourism Best Places To Visit, cheapest honeymoon packages in Kerala, Kerala honeymoon packages 5 star hotels, Kerala honeymoon packages Veena world, honeymoon packages from Kerala to Manali, Kerala honeymoon packages for 3 nights 4 days