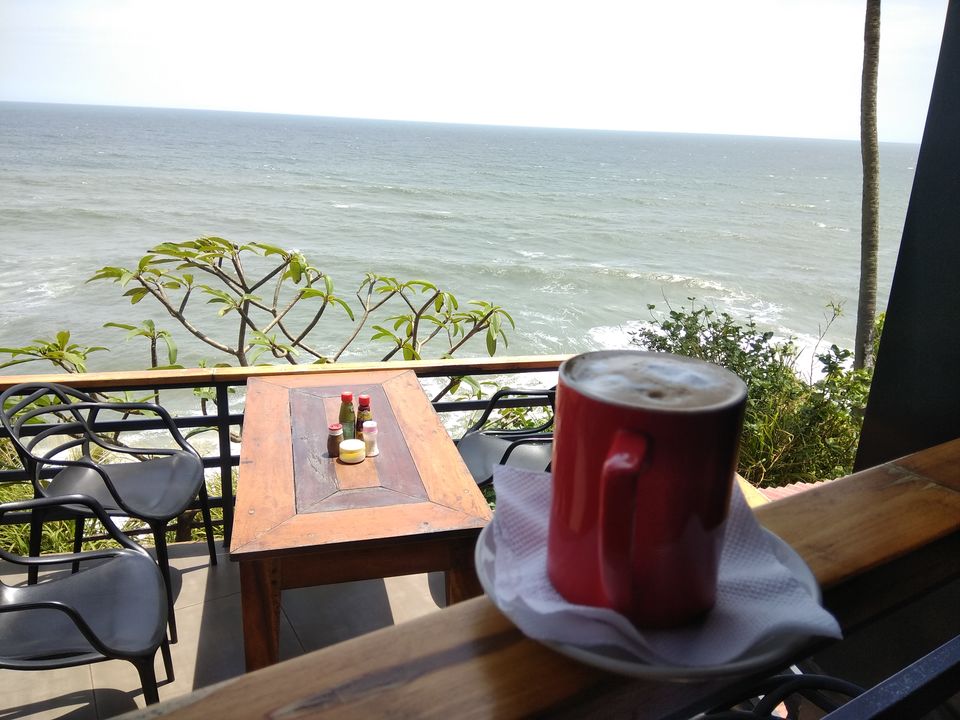 I came to know about Varkala, after reading a blog about the place in Tripoto only. Right after reading it I had made my mind that I will visit the place sometime and enjoy traveling here. After a few missed attempts, I decided to visit Varkala in July 2016. It is an off season at this point of year and you can see few travelers and tourists flocking around the place. I took a flight to Trivendrum from Bangalore on Thursday night and stayed there for that night.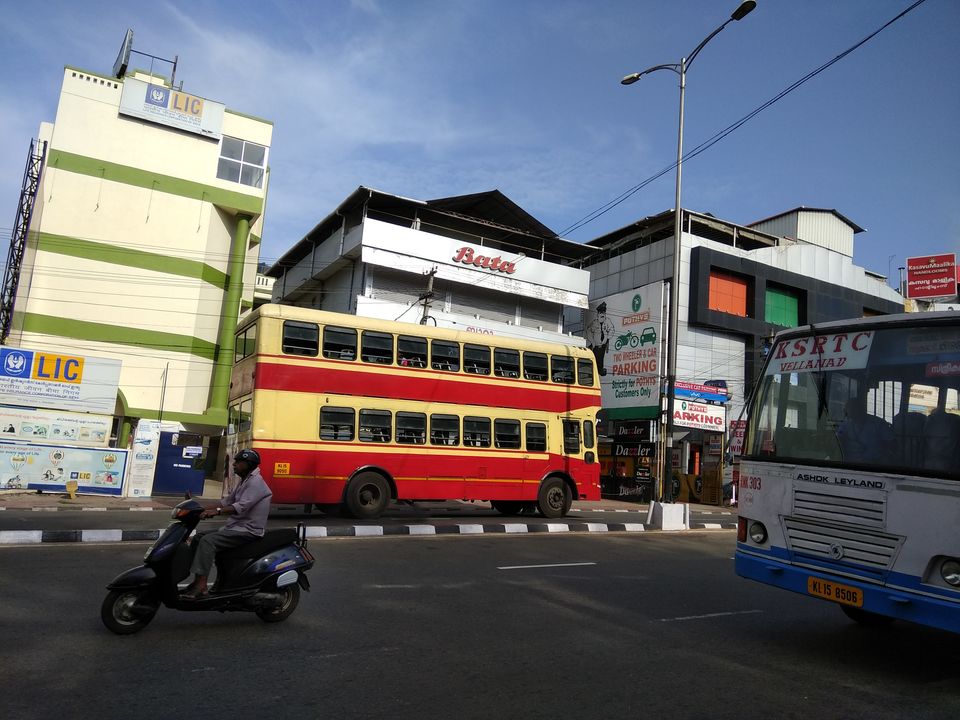 On Friday morning visited the famous and costliest temple on earth, The Padmanabhaswamy temple in the heart of the city. Built in an intricate Kerala style this temple attracts devotees from all over India and is a peaceful place to spend time and get the blessings of Padmanabhaswamy. Mainly the corridor of the temple is so well carved with sculptures that it pulls you into a different era completely.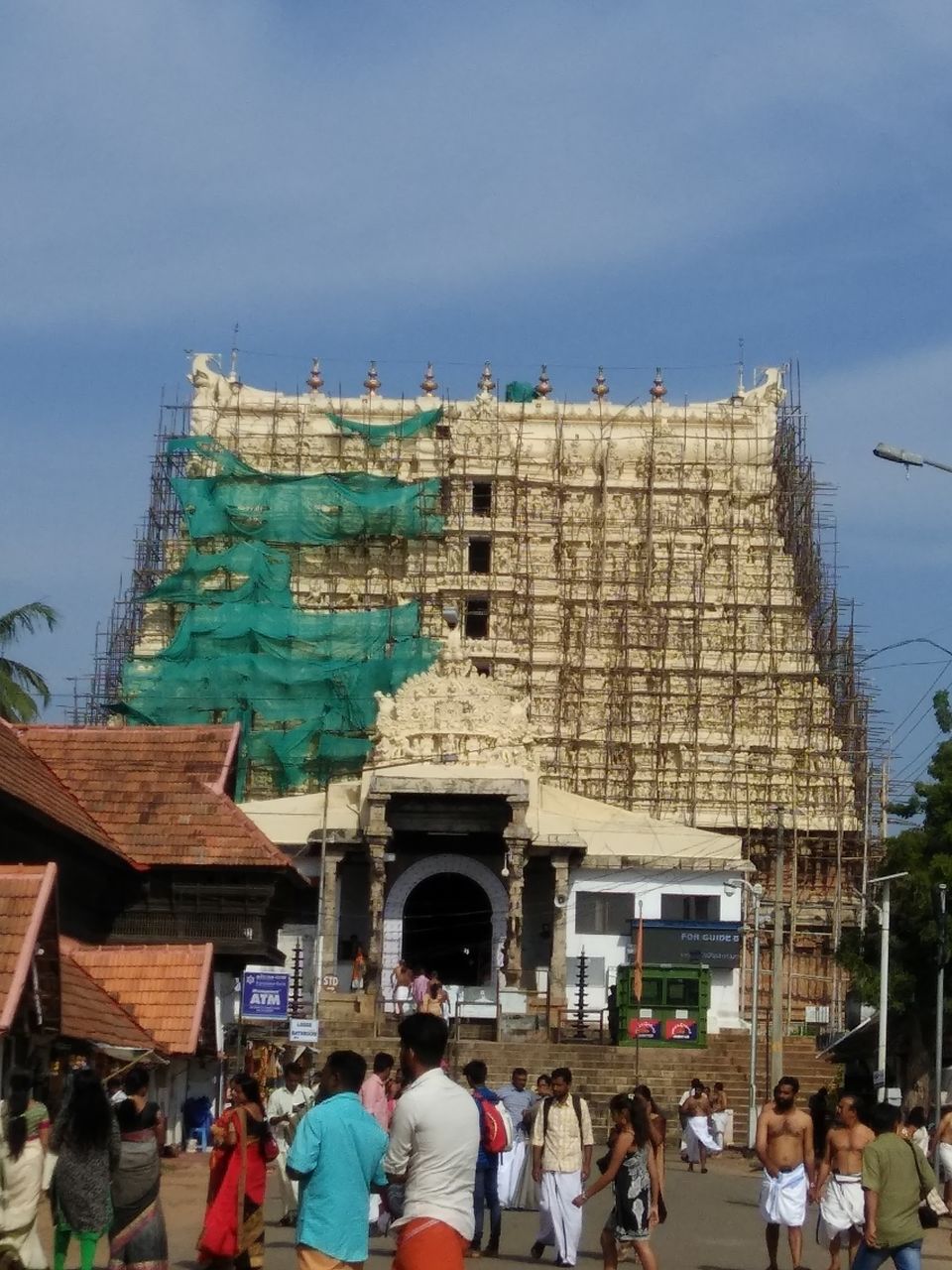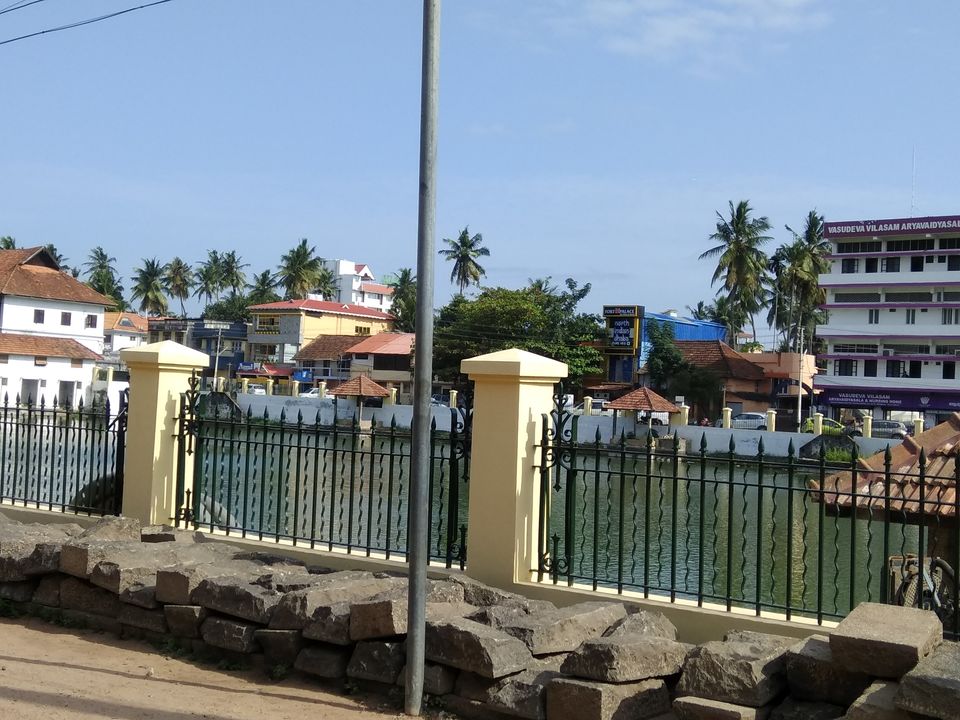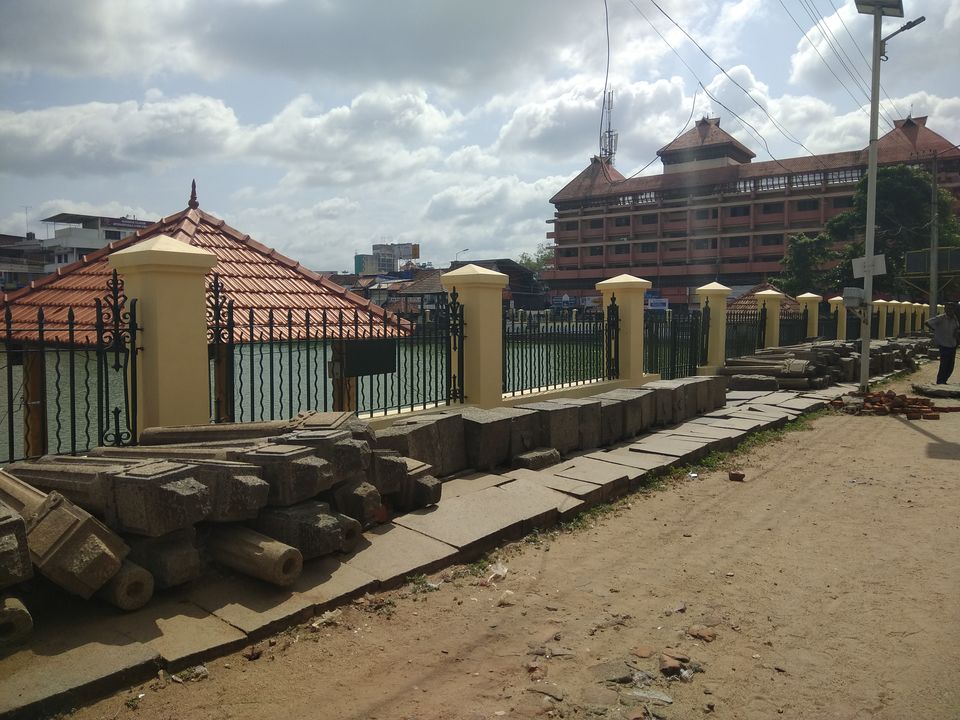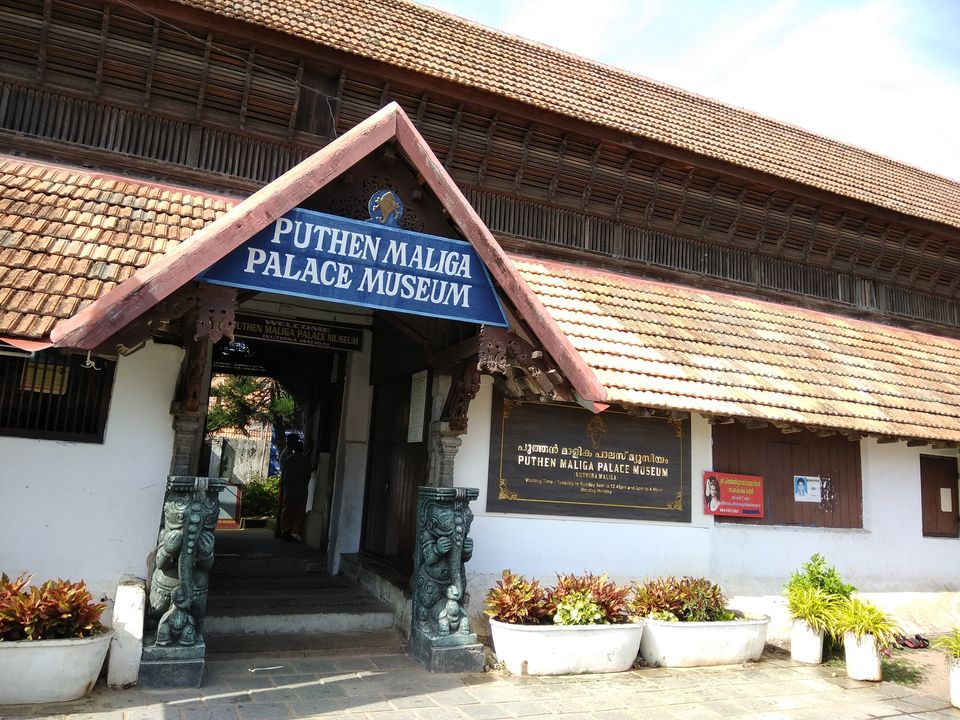 The city was pretty hot and even I had a plan to Varkala, I didn't take much time to board a bus to my next destination. Didn't get a direct bus, but alighted at a place called Attingal, which is approximately 15 odd kms from Varkala and took a local auto rickshaw to Varkala. Reached Varkala beach road by 1:00 p.m. and went to a local hotel with a sea view. As it was off season prices had been slashed on hotel tariffs. With a little more extra money I got a Ayurvedic retreat spa called The Oceano, which is on the south cliff side of Varkala beach and is quite calm compared to the properties on the North cliff of this part of place. Checked into the resort by 2:00 and had a walk on the private beach you get after a few steps walk from the cliff side. This is a very easy way to enjoy the breezy evening on the beach side. The tides were heavy and had to be careful walking on the beach, and it took 15 minutes to reach Varkala or Papanasam beach and it was full of tourists.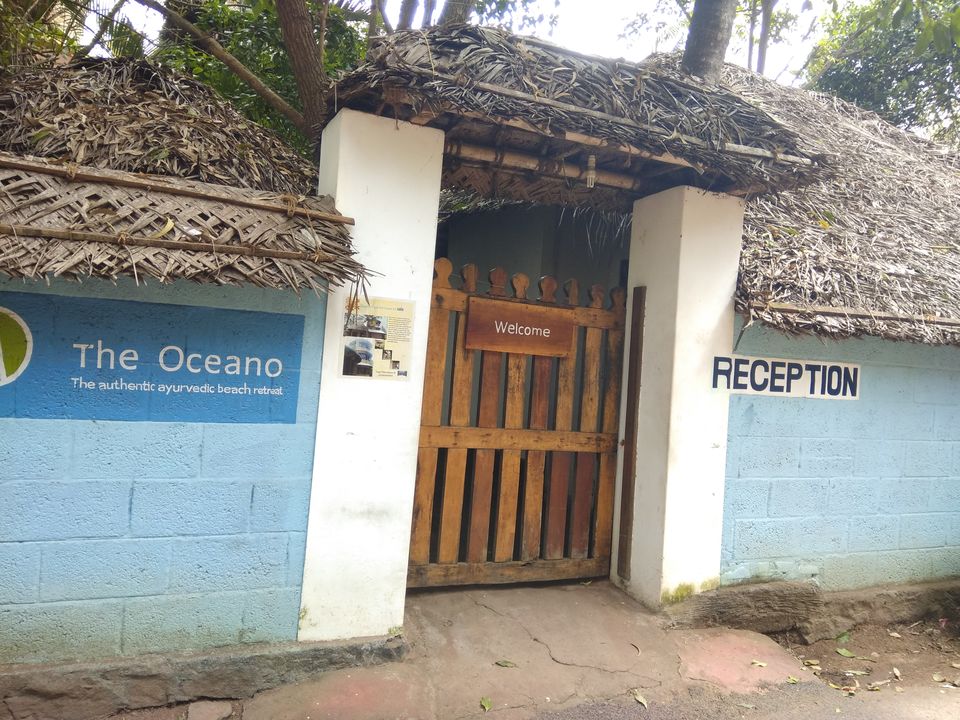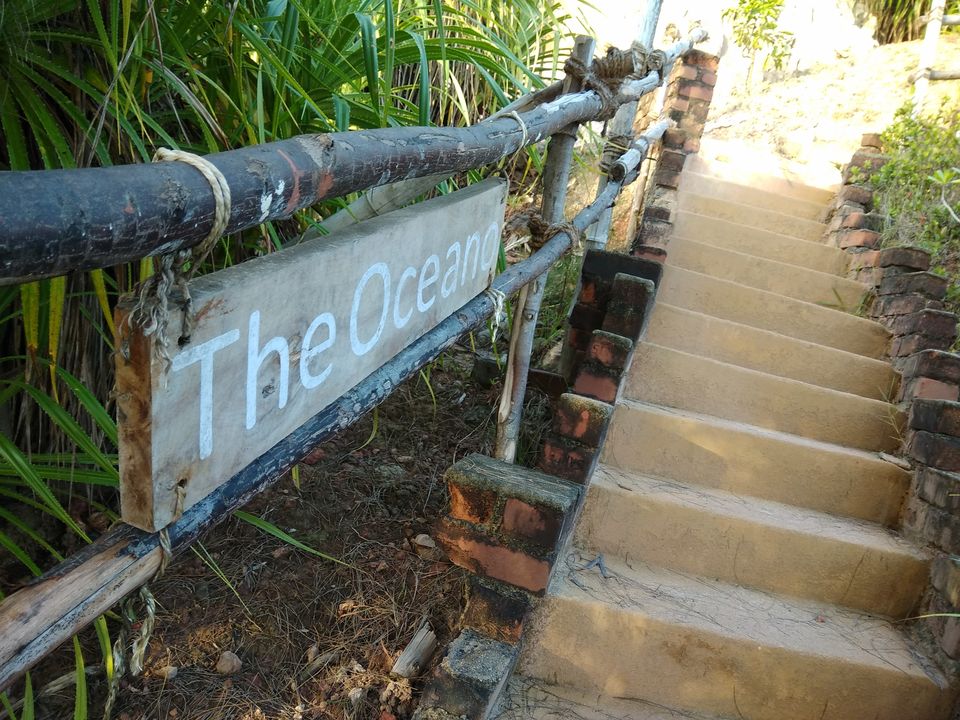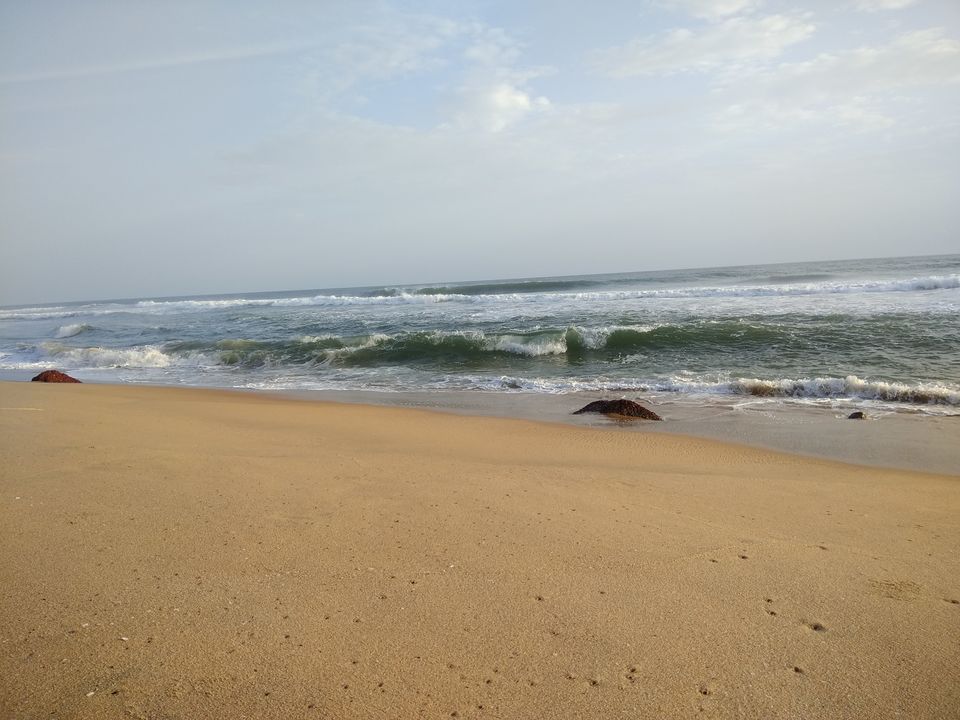 And the major thing I found was this place is more visited by foreigners from France and Germany. One can see the french and German books available on every cafe and hotel you visit here. It was almost evening 6:00 p.m. by the time I roamed around the entire beach side and beach road of Varkala. Night was also spent almost the same way in this laid back part of the World.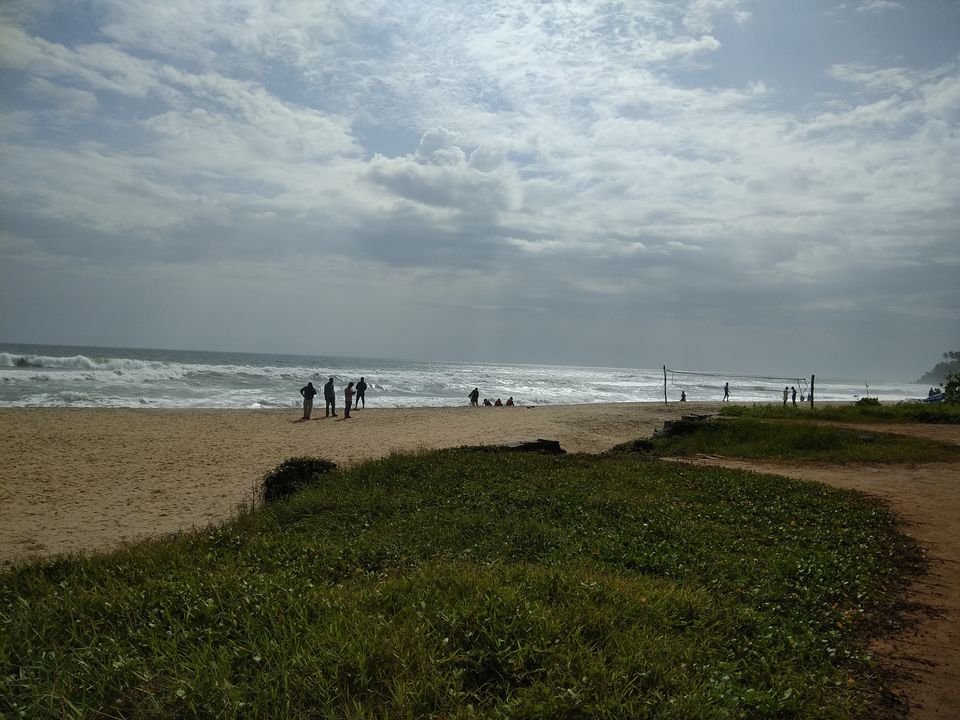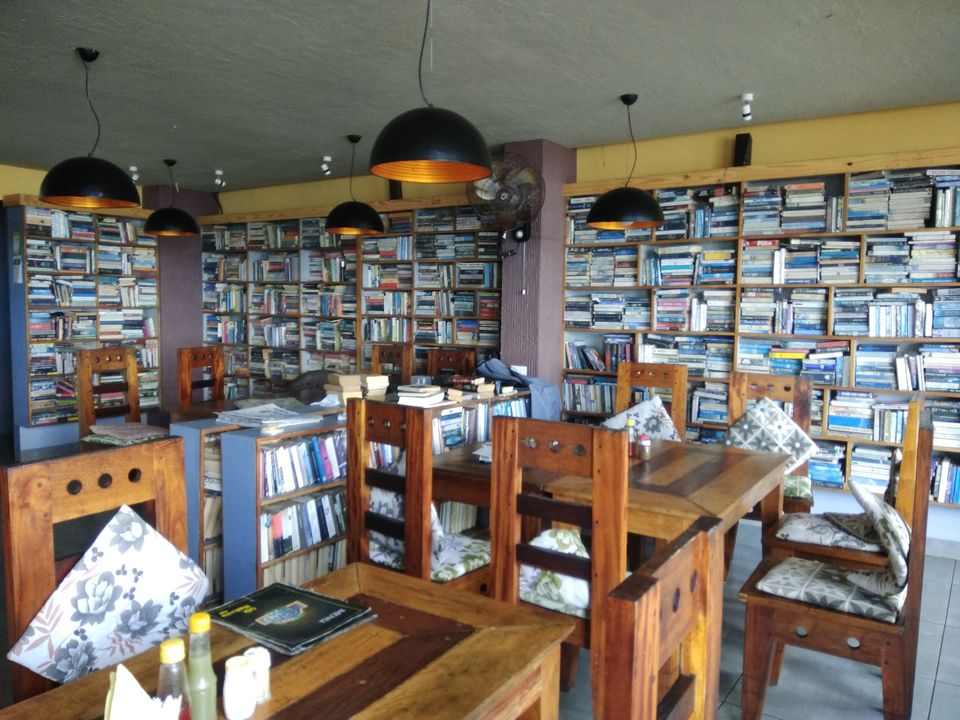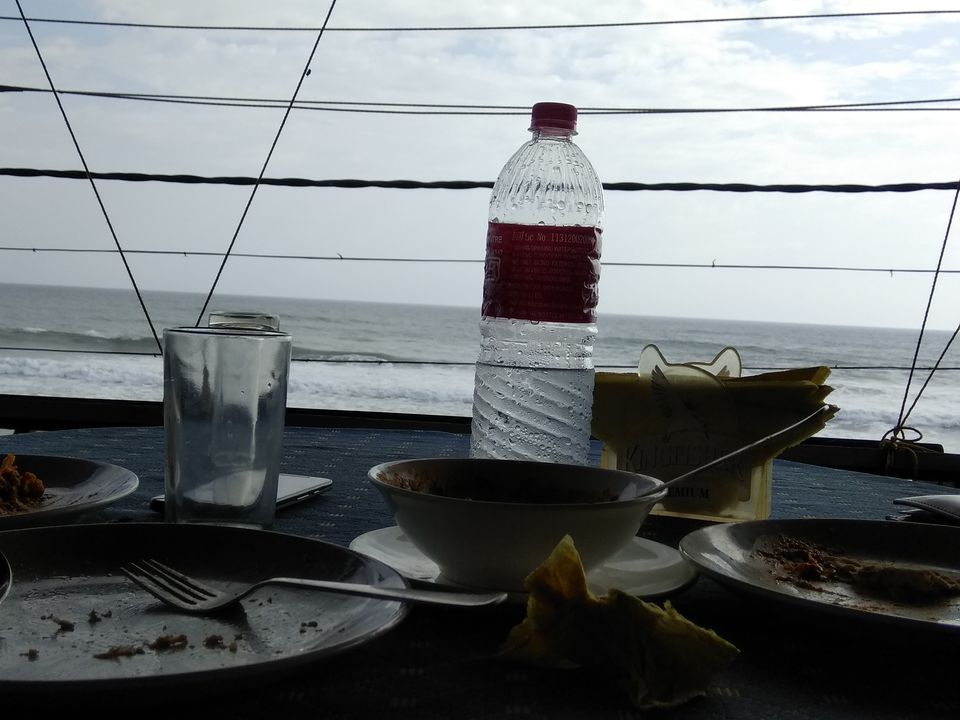 The next day I got a bike rented to visit the near by attractions as this is the best way to explore a coastal place. My first visit for the day was Helipad, the place from where the Paragliding activity happens. But I was sad as they didn't conduct the activity due to high currents on the beach. Could get a bird's eye view form the helipad place and clicked a few pictures also.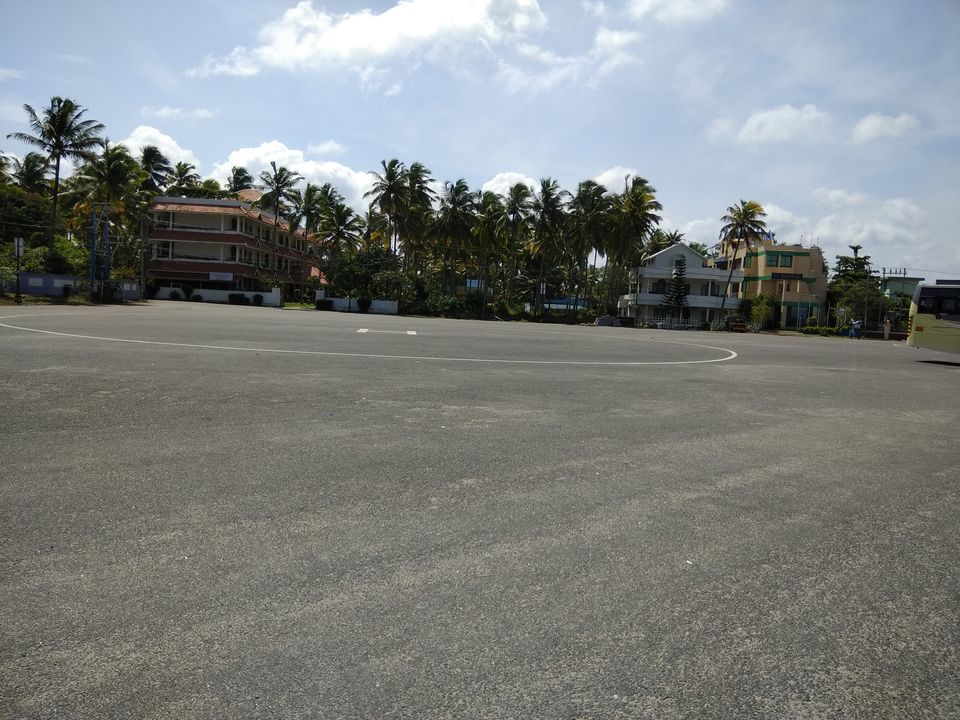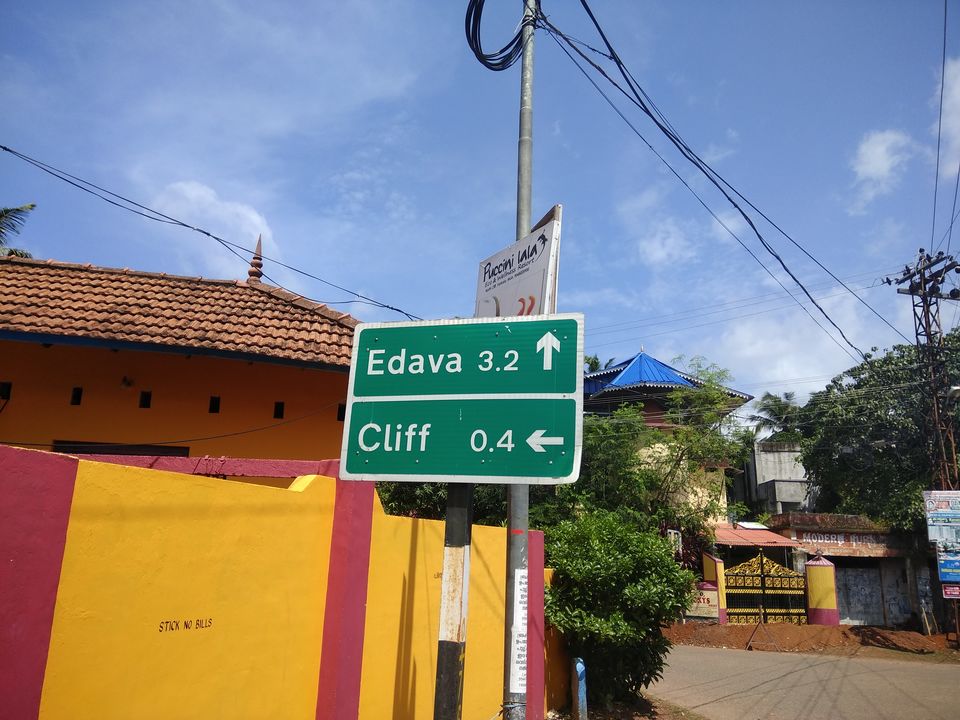 My next visit was to the Majestic trio The Edava narayana lake,Edava back waters and the Kaapil beach. It is 7 kms from Varkala and once you cross the bridge built on the lake you enter into a one kilometre stretch road with a view of fresh water lagoon to your right and a black sand beach on the left. The coconut trees and the lush green view on the backwaters is so serene that I couldn't resist to sit there for a while. This beach was also with more tides and strong waves, so didn't have a chance to get into it.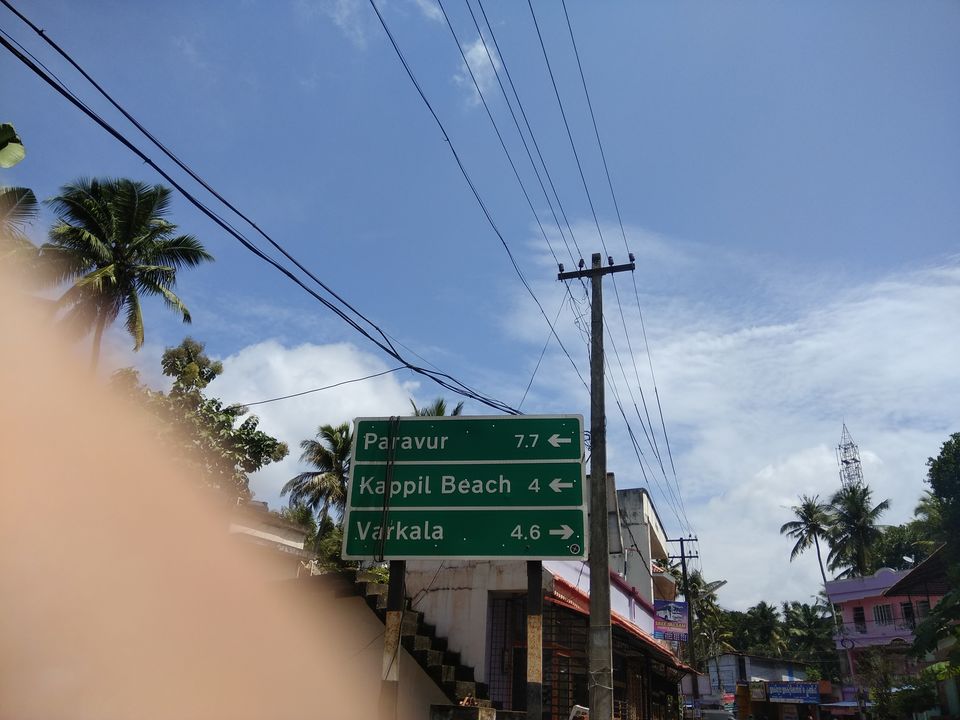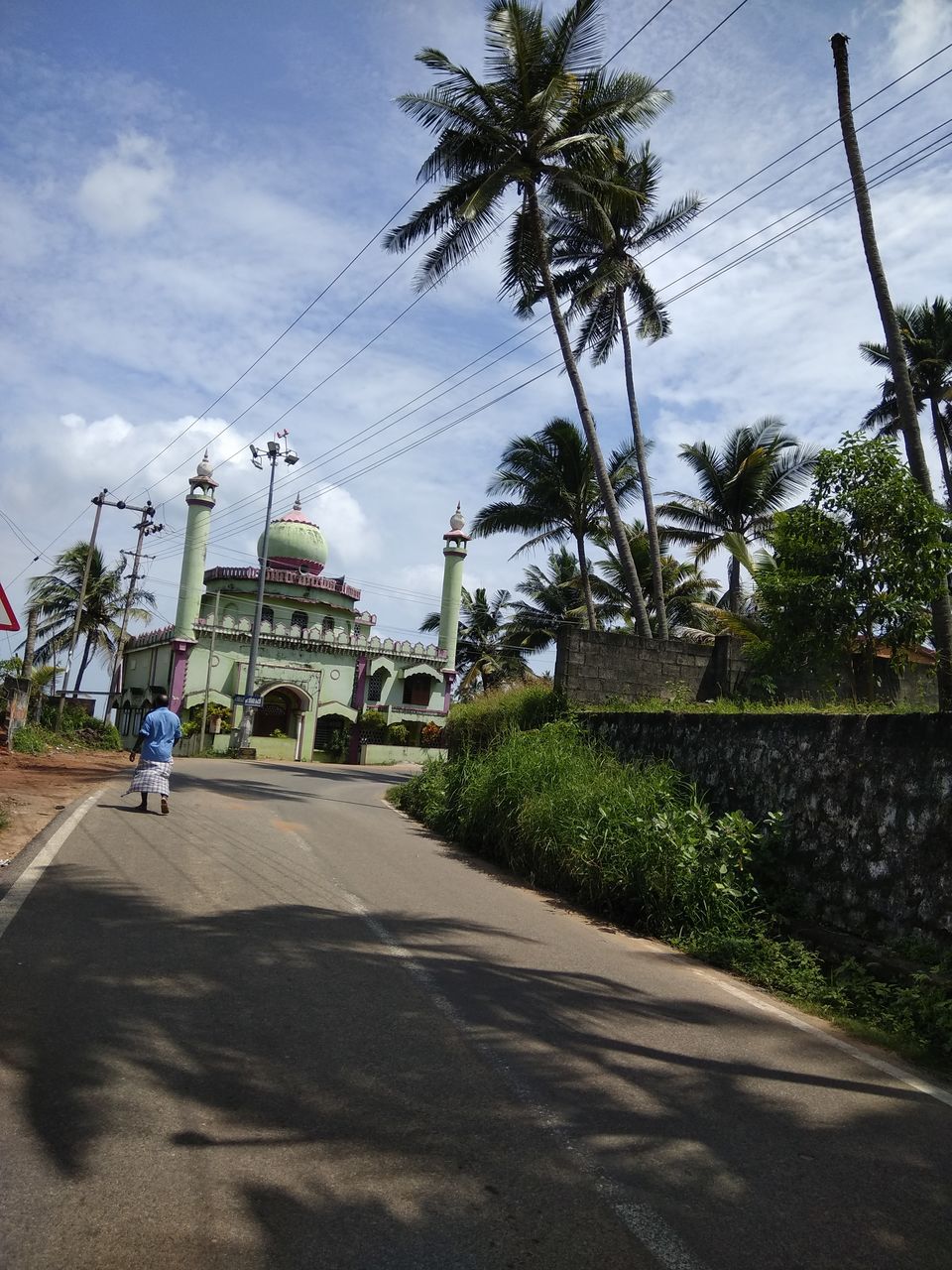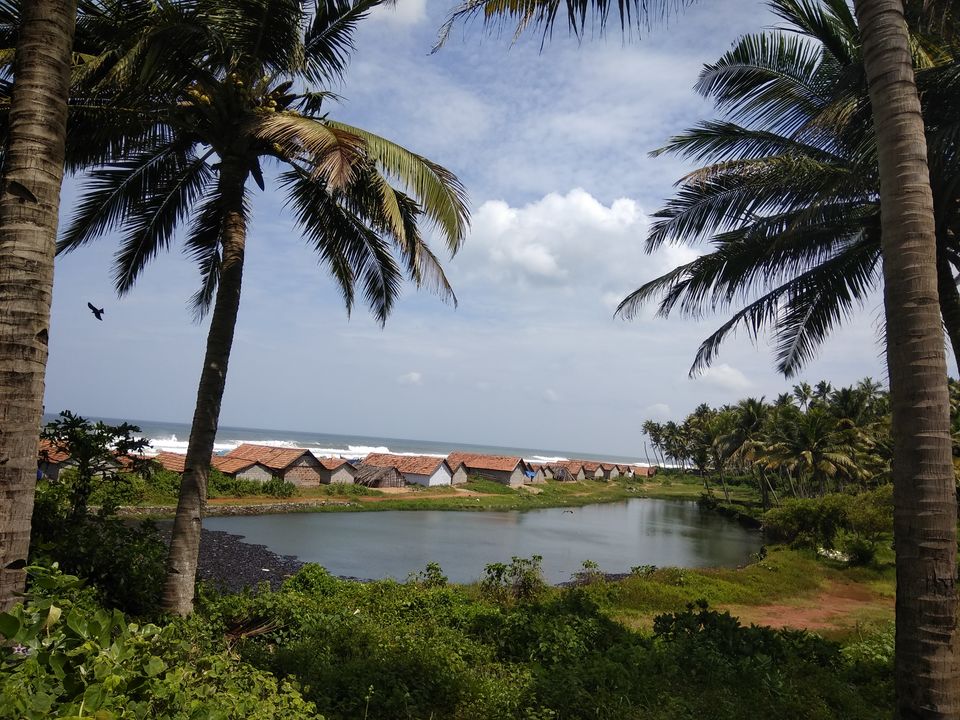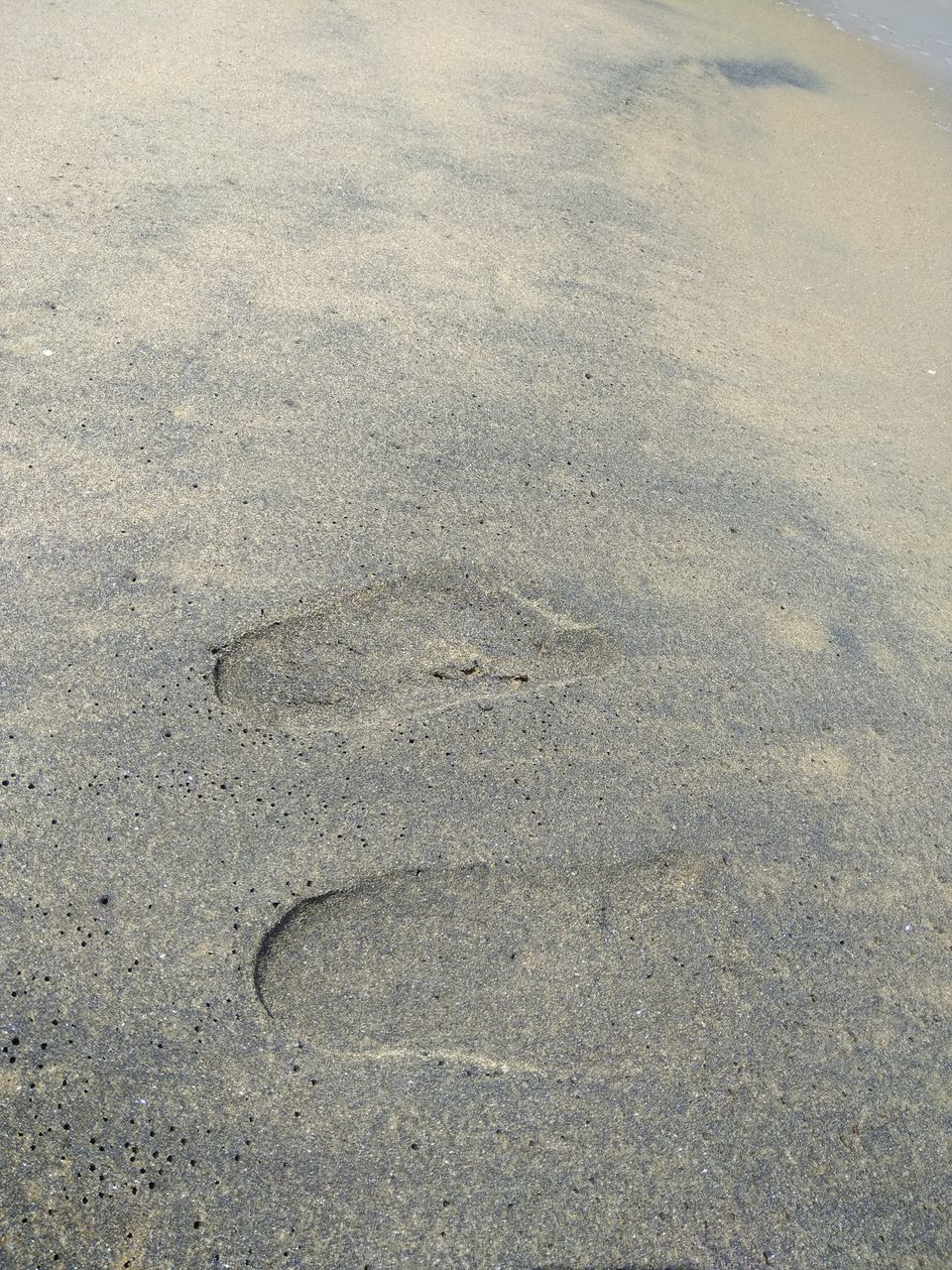 It started getting too hot by this time around noon, so I came back to the North cliff of Varkala by 12:30 p.m. This entire cliff viewing towards the sea is so beautiful and is filled with cafes, restaurants, resorts, hotels, petty shops, ice cream parlors, Tibetan woodcraft shops, and many more attractions. After walking here for 15 minutes I came across an Italian cafe and headed straight to the first floor having a Diaz facing towards sea. Ordered a Marghareita Pizza and a Cappuccino for lunch and sat there watching the enormous beauty in front of me. It was 3:30 p.m. by the time I finished staring at the sea, as I didn't even wanted to check my mobile or get to know the time.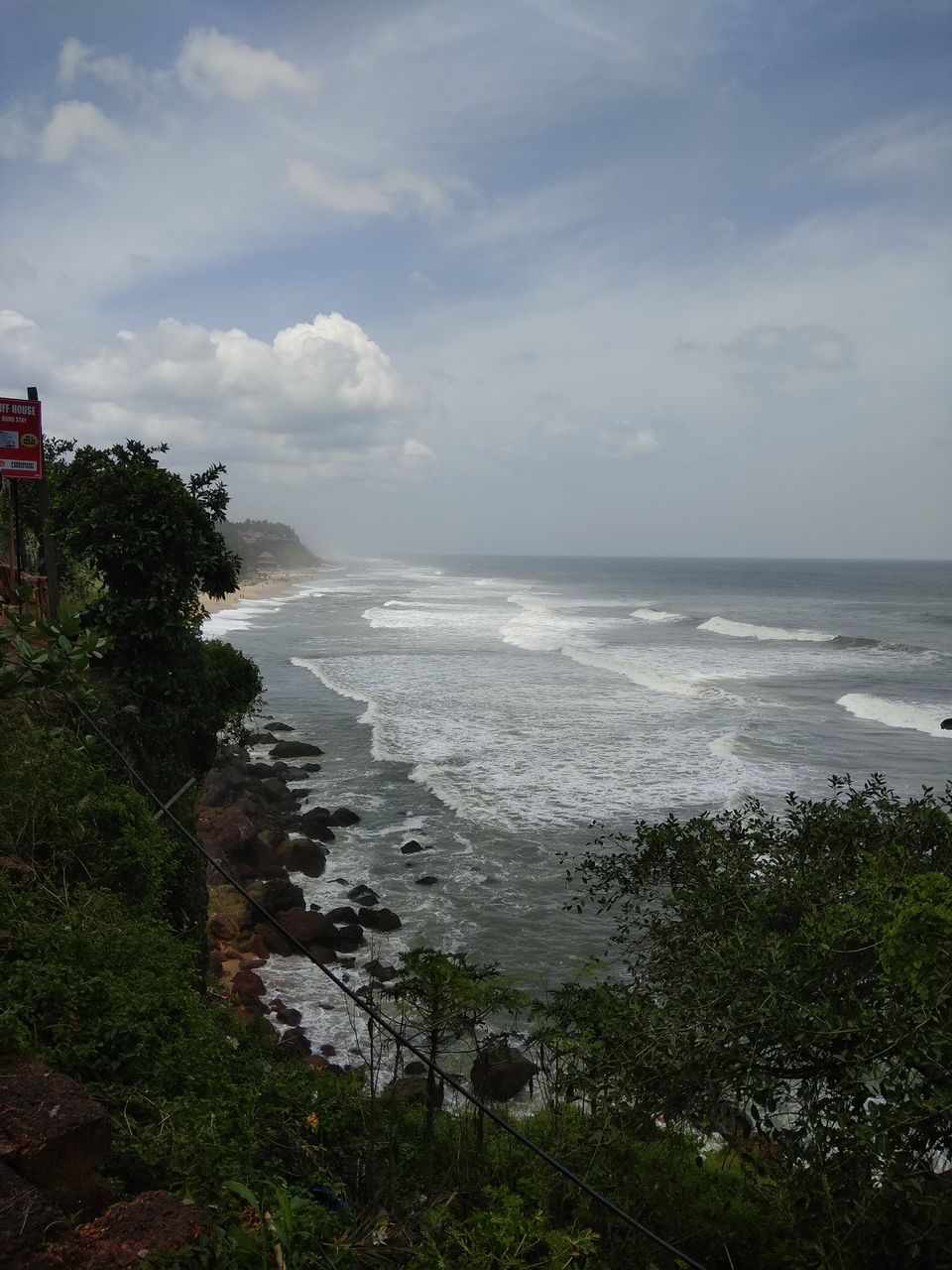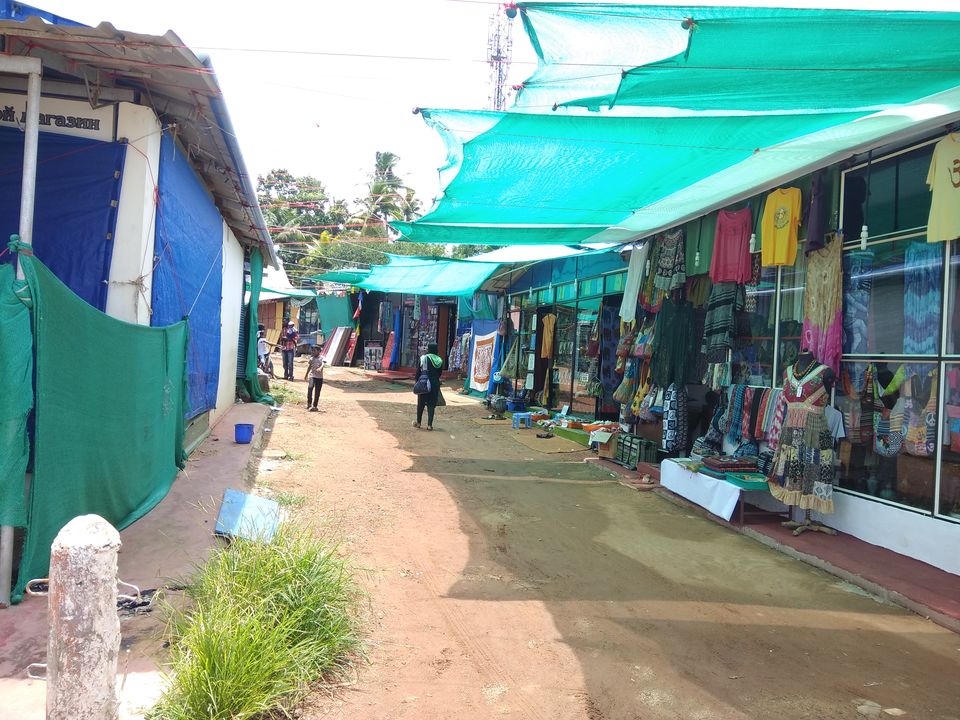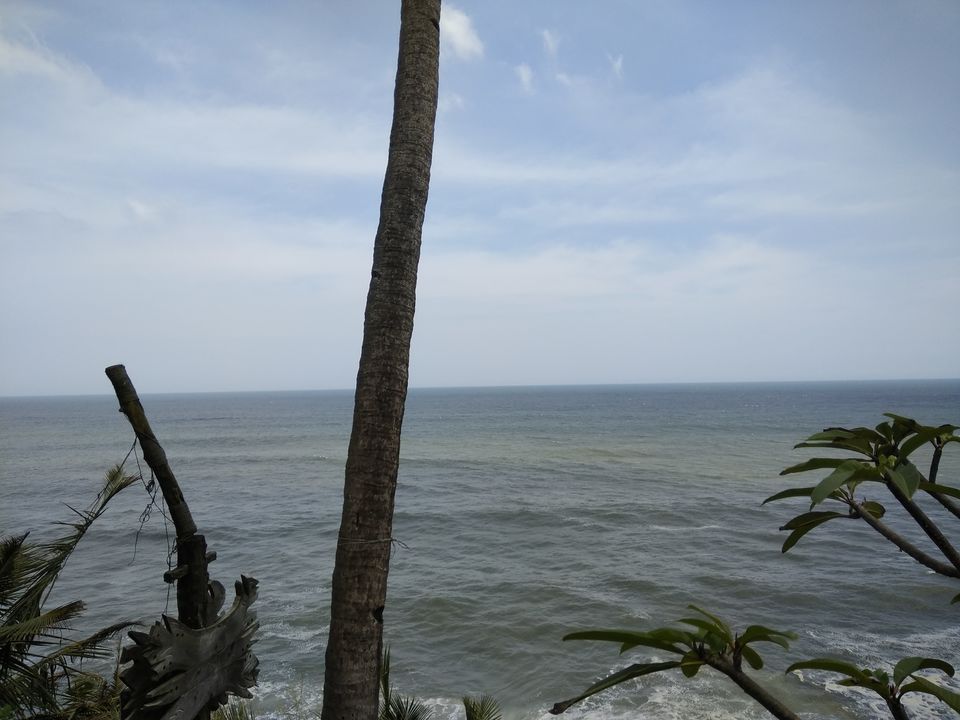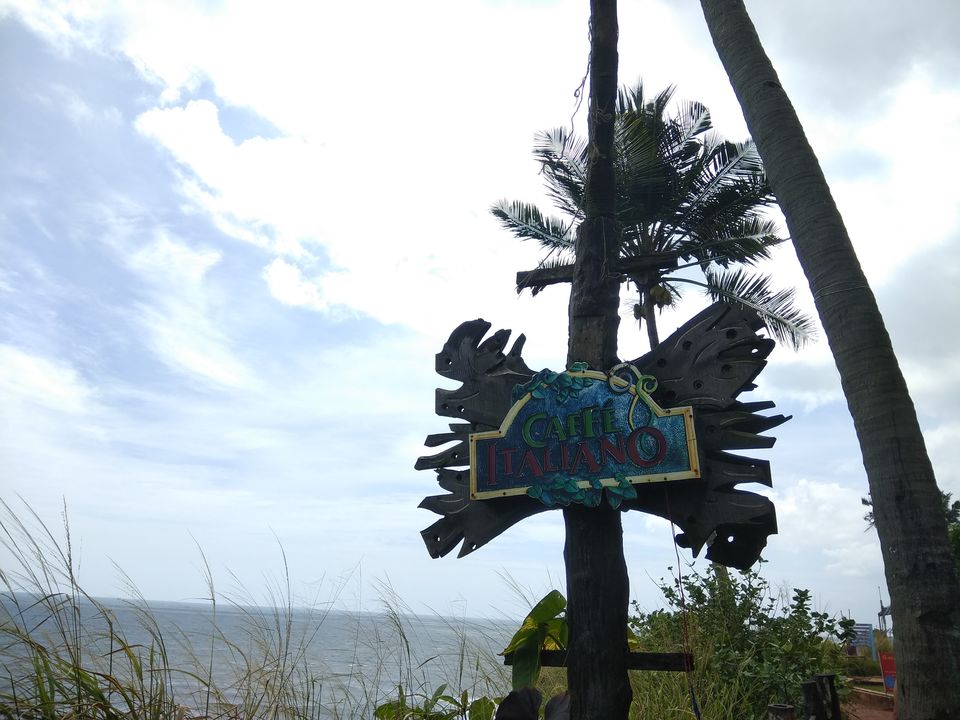 After spending this quiet time for myself then headed back to the resort for a quick one hour nap. After 5:00 p.m. I visited the 2000 years old Janardhana Swami temple which is one of the most attractive places in Varkala. This temple was a calm place to spend half an hour and then I went to one more beach nearby, The Odayam Beach. It was a splendid evening to roam around the beach watching the sun set into the far horizon where Sea water meets the sky. That night I had my dinner at Oceano itself with a view of sparkling lights of local boats in the sea.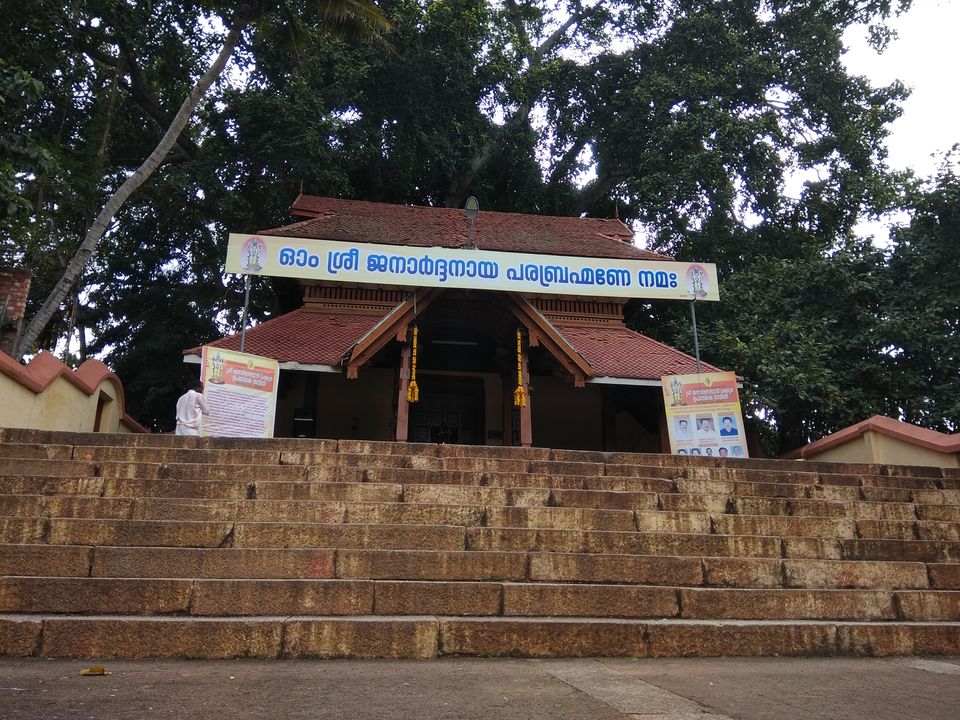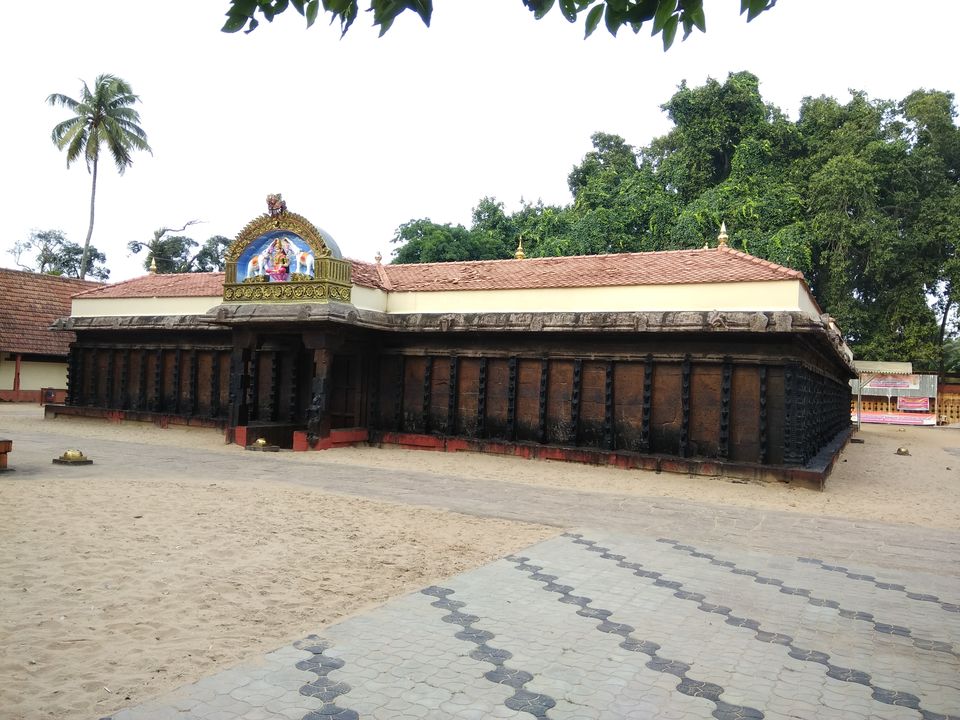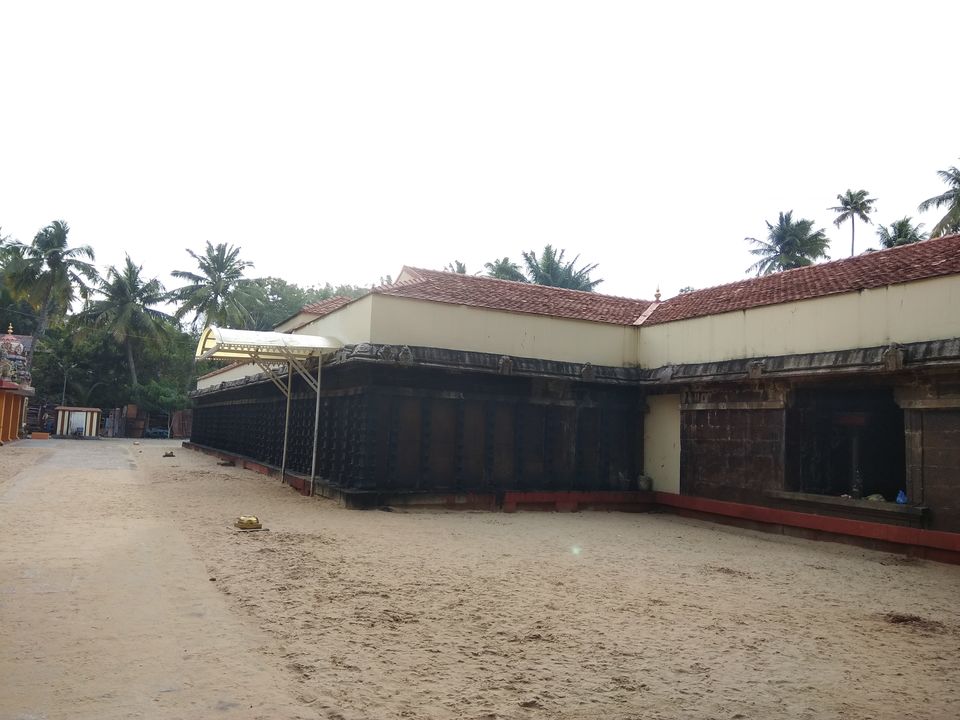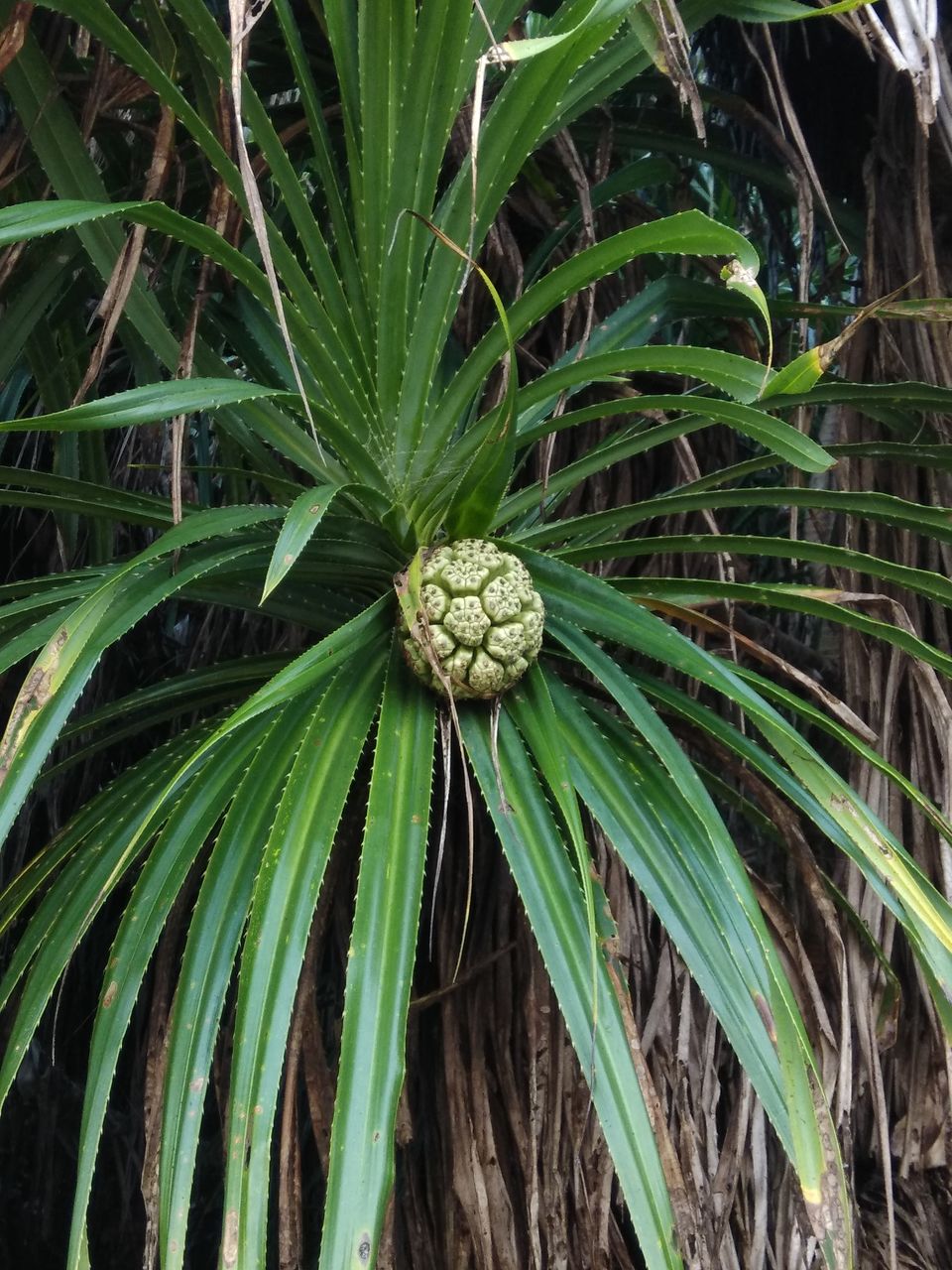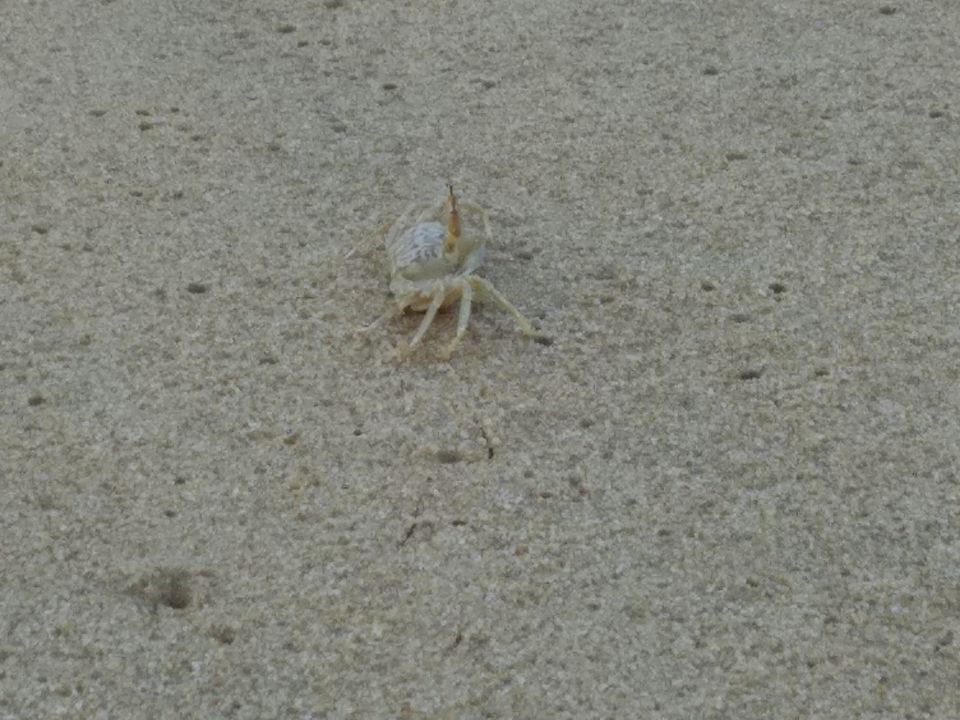 The next day was of not much roaming around, but had one more walk on the private beach of Oceano, and finished my trip of Varkala.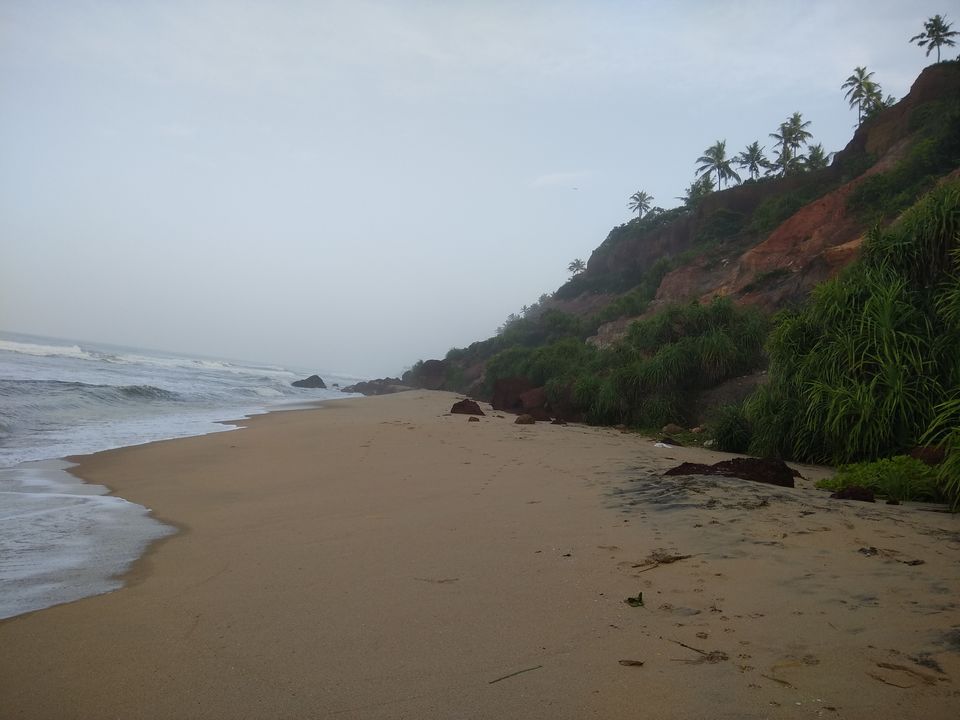 Happy Traveling!!!