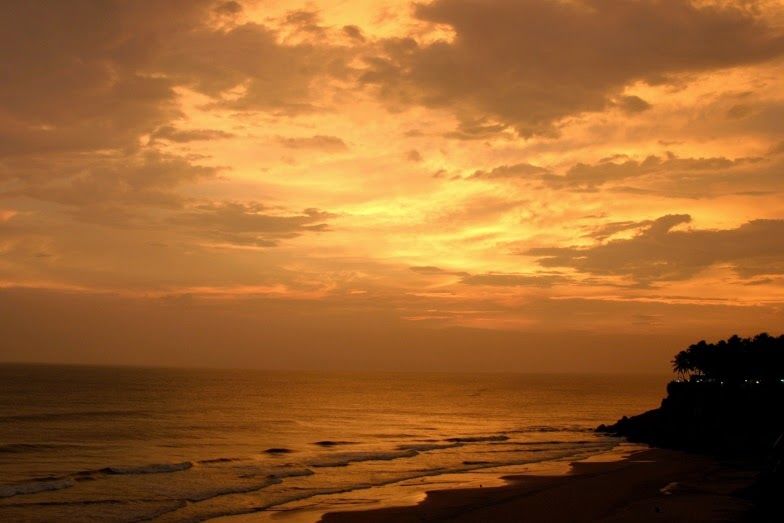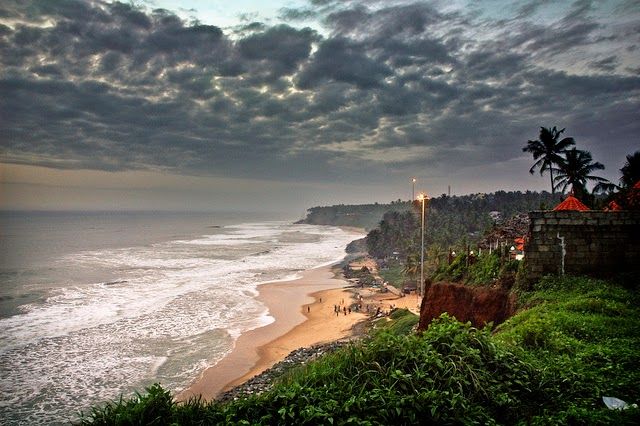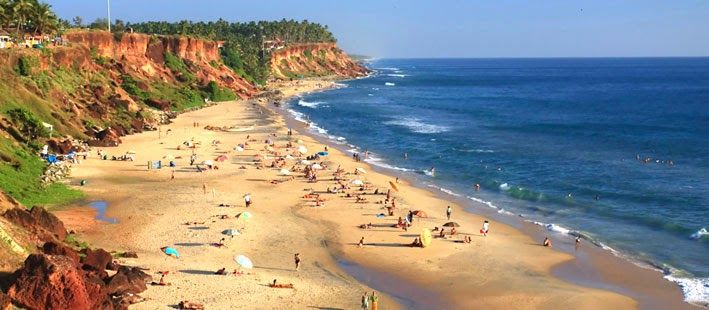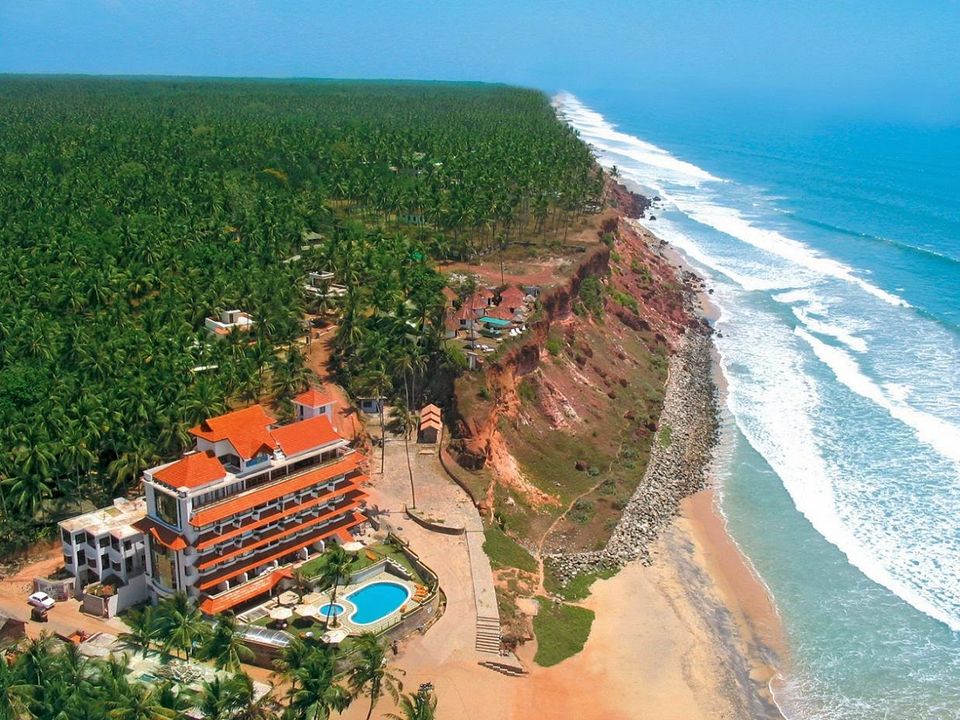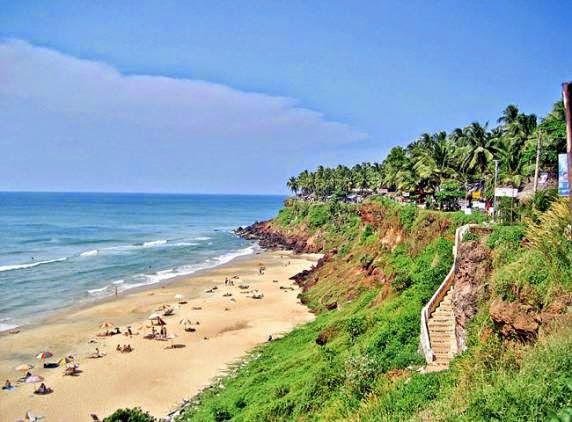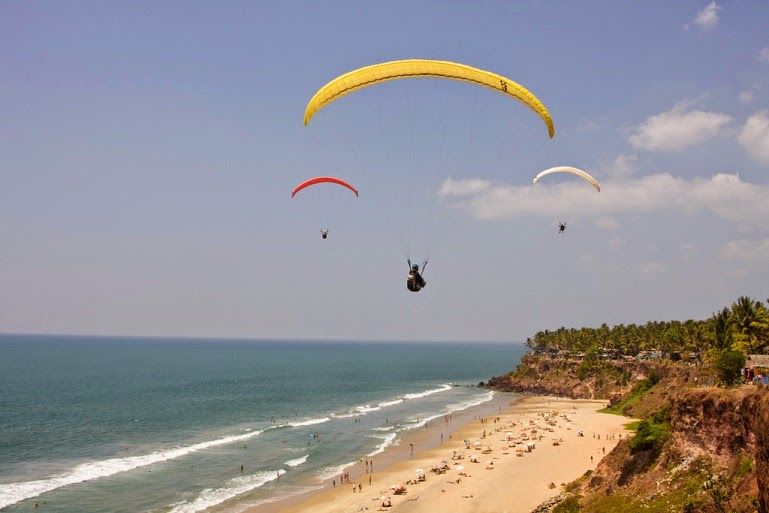 The sun languidly stretched her fading light across the horizon, painting the skies with a riot of fiery oranges, pomegranate reds, pinks and burnt siennas. Wisps of charcoal clouds floated in, linking arms with fellow comrades, steadily weaving a tapestry of darkness and heralding the night in. The roar of the sea could be heard crashing on the shores below, mingled with the shrieks of children as the water pulled the sand from beneath their feet. Sea gulls wheeled above in lazy circles while the sea breeze wafted in sometimes gently and sometimes in brief gusts, alternatively lulling and awakening the senses to the sheer magnificence of the nature around.
I basked in it, perched high above it all, with a plate of fried calamari and wine on a checkered clothed table beside me, at the tiny cliff-top restaurant, the Clafouti. Just a few feet of a paved path separated me from the latticed bamboo railing that marked the end of the cliff. Beyond it, the land just dropped down a sheer 50 feet or more of craggy rocks and outcroppings, straight down to a white sandy beach below. On either side of me, the pathway wound serpentine like, undulating and up and down, hugging close to the rocky edge of the cliff on one side, while on the other side stood shoulder to shoulder, a hoard of eatery joints and souvenir shops, local travel agents and tiny B and B's, all with their colourful lights and twinkling neons beckoning the beach combers from down below.
This could be some quirky seaside town in Dovers, England or the Amalfi coast in Italy or Greece. But here I was at Varkala, about an hour's drive from Trivandrum, Kerala.