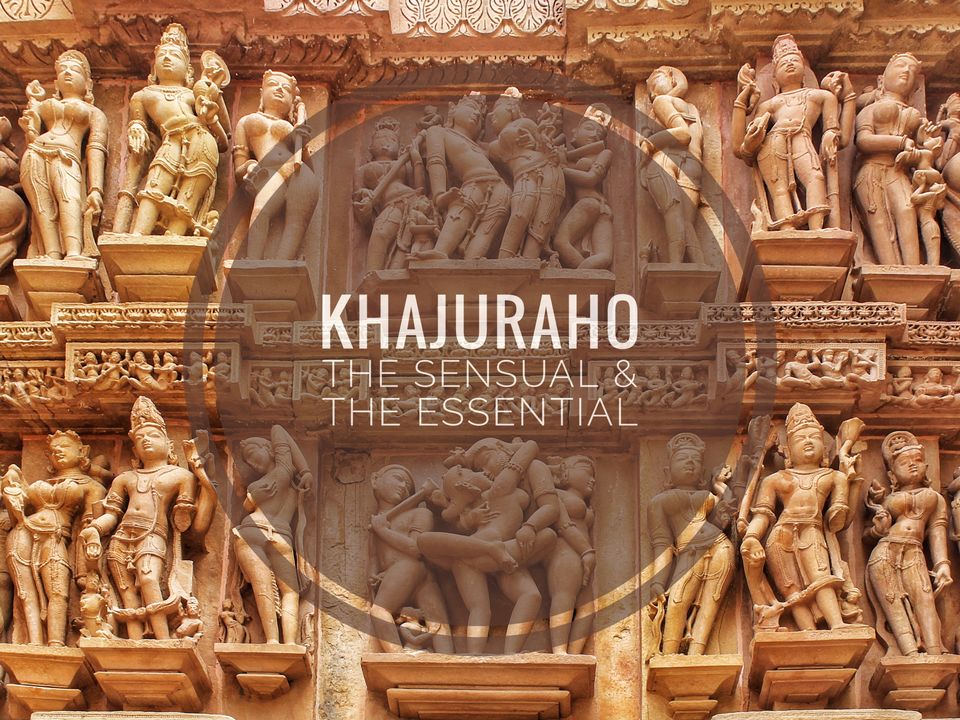 When the words 'Khajuraho' and 'erotic' go hand in hand in almost all contexts, one can't help but wonder whether it's a boon or a curse to the place that houses some of the most intricate artworks and architecture styles in all of India and maybe even the world.
Built during the peak of the Chandela dynasty in the 10th century, Khajuraho was a celebrated temple town until it went to oblivion with their fall, only to be rediscovered again in the 19th century.These magnificent structures that are now a UNESCO World Heritage Site have even made their way into the memoirs of the traveller and scholar, Ibn Battuta. All the temples here are erected on high platforms, have an entrance porch and extensive artwork on their outer and inner sanctums and are exemplary examples of ancient Indian temple architecture based on Hindu and Jain ideologies. Records suggest that out of a total of around 85 temples, only 20 have survived.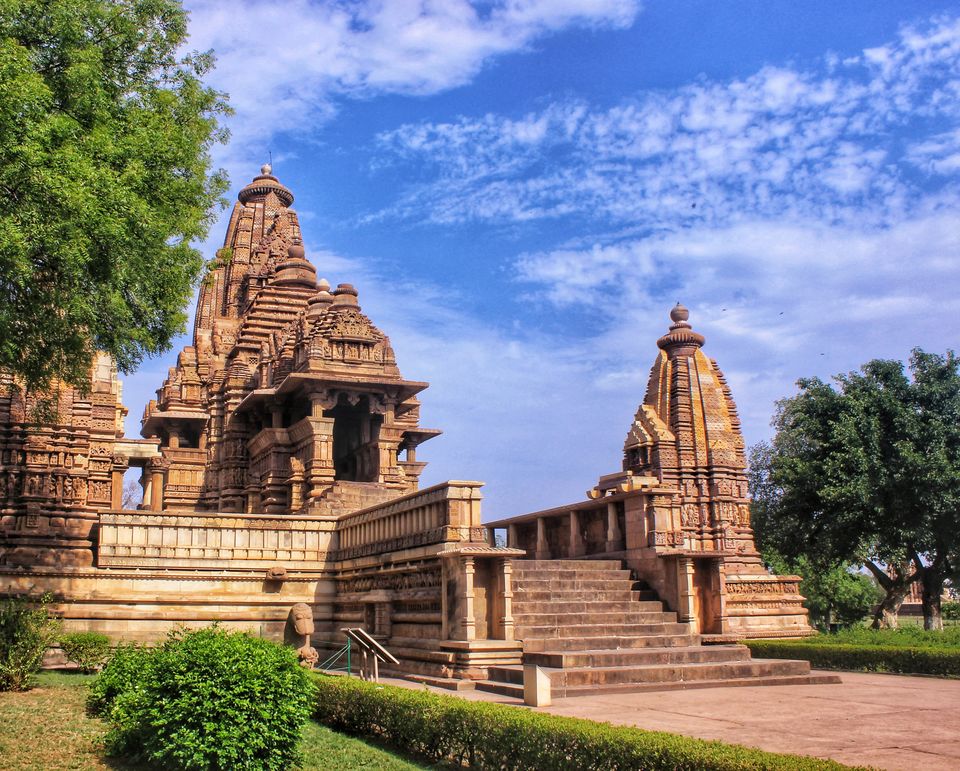 Ironically, of all the artwork that these temples feature, only 10% are sexual while the rest depict various aspects of everyday life. And yet the question of how erotica managed to find its place on temple walls in such glorious detail is still a matter of great debate with many scholars suggesting them to be tantric sexual practices while some state that these artworks together symbolically highlight the four goals of life considered necessary in Hinduism - dharma (righteousness), kama (pleasure), artha (prosperity) and moksha (liberation).
I and Anand had been riding across Madya Pradesh along scorching highways through miles and miles of barren lands dotted with a handful of villages during one of India's hottest summers in June 2017 that had forced us to skip stops on our already limited itinerary for the State. Even though all I knew about Khajuraho was what I had seen from some random googling prior to our visit; when the first thing that pops up are images of erotic sculptures in immaculate detail, it was bound to attract anyone's attention and I'll be honest, it sure got ours. So despite the harsh weather, Khajuraho earned its spot on our itinerary and we were not let down.
What greeted us on entering the temple town was a stark contrast to the kind of settings we've been travelling through till then; a well-maintained boulevard of trees with plush resorts on either side leading all the way up to the main town. It even had its own airport. We had gravely underestimated the popularity of this place which was now more of a tourist town than a temple town.The initial idea was to spend a few hours here exploring the temples and then leave towards Agra. But Khajuraho with its amazing laid back almost Goa'n ambience had other plans for us as we ended up spending an entire day here and left the place wanting more.
Here I've put together an essential list of things that I've learnt about the place and that I wish I had known before my visit, that will hopefully help you out while planning a trip to this magnificent temple town.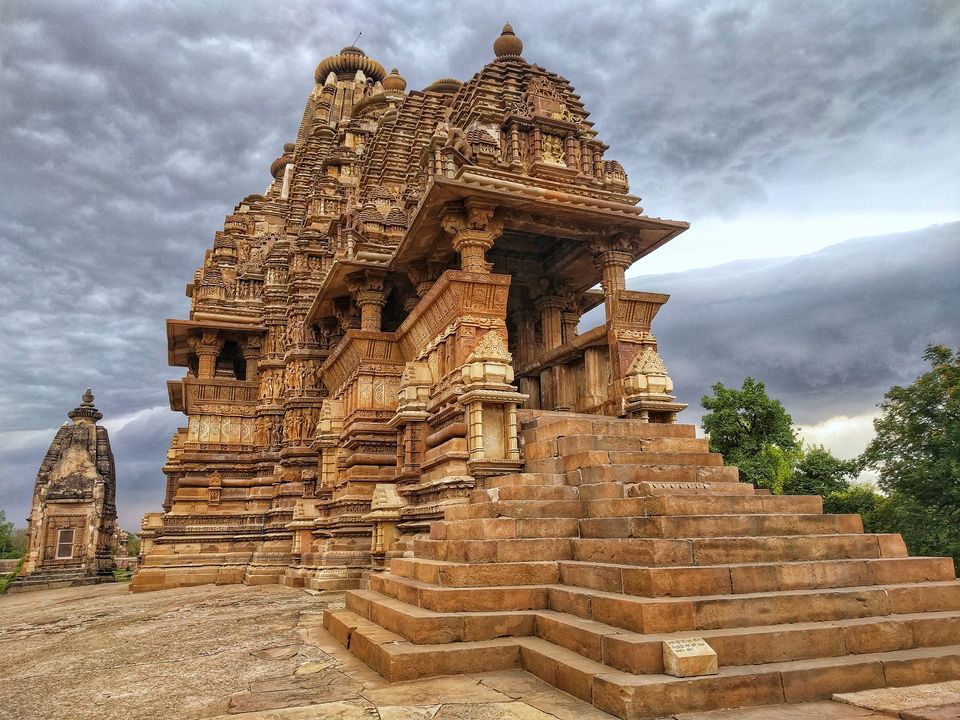 KHAJURAHO GROUP OF TEMPLES
The temples here are broadly divided into three based on their location; the Eastern, Southern and Western group of temples. Most of the grandest temples and erotic sculptures are confined to the western group and it is highly recommended that you take your own time to explore each of its marvellous structures. Though all of them may look somewhat similar at first glance, it is only when you take a closer look that you find some of the gems discretely hidden away among the thousands of sculptures carved onto its walls.
The Matangeshwara temple, adjoining the walls of the western cluster is one of the few remaining active temples in Khajuraho and houses a huge Shiva Linga.
The eastern and southern temples which are located a few kilometres away from the former can, however, make do with a much quicker visit. We were able to cover all three areas in a day with relative ease although it may vary depending on your level of observance and stamina. And though not recommended, you may even skip the eastern and southern groups altogether if time is a constraint.
Normally, the temples of the western cluster remain open from sunrise to sunset every day with an entrance fee of Rs. 30 for Indians and Rs.500 for foreigners. Entry to the other group of temples is free.
BEST TIME TO VISIT
Although Khajuraho can be visited all year round, the popular months are from October to March in order to avoid the harsh summers and the monsoons. Visiting the place during the off-season, however, comes with its own share of obvious perks like fewer people, meaning less of those annoying photo-bombers to ruin those perfect shots and almost cheaper everything at the expense of a little sunburn.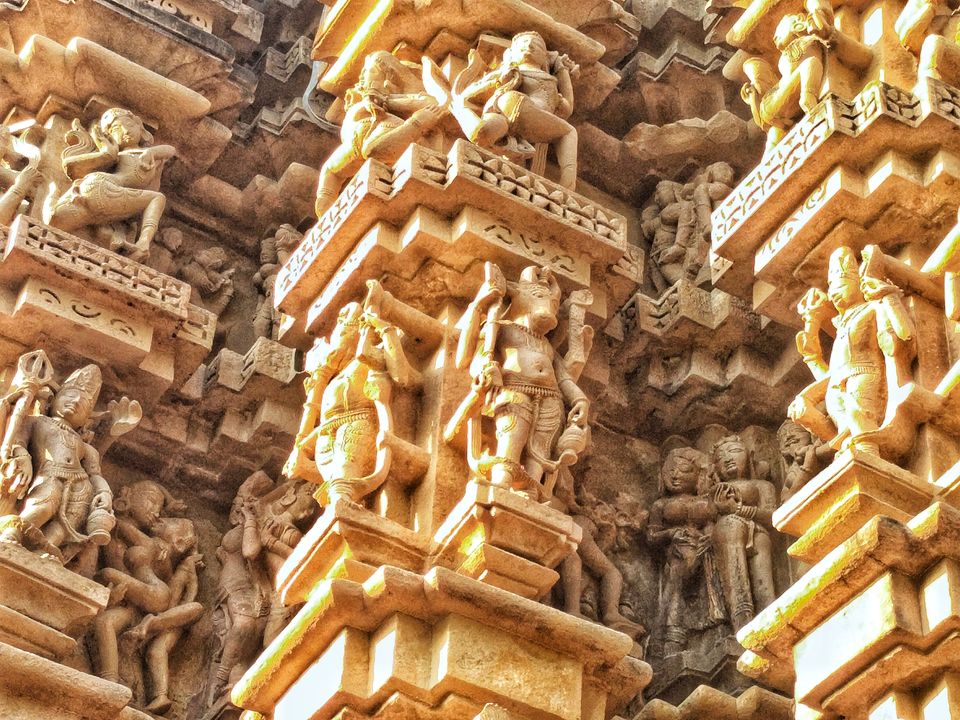 GUIDES
The best way to make this place come alive even before you reach there is to read up on it and understand the true history and concept behind these temples, a mistake that I had made and one which I regret. These temples deserve much more than just a quick look and understanding these marvellous works of art just makes your visit so much more fulfilling and meaningful.
The next best alternative is to get your hands on an audio guide available at the monument ticket counter. Although the prices for these are often on the higher side, they are worth it as it allows you to explore these monuments at your own pace with authentic and factually accurate information. Availability of these audio guides is however limited during peak season.
One can also use the paid version of the Audio Compass app which is the Official Audio Partner for the Ministry of Tourism and has the same audio content that is available in the audio guide, plus other features. The best thing about the app is that it covers almost all the major monuments that come under the purview under the Archaeological Survey of India.
Last but not the least; you can always hire a local guide. Just make sure to bargain shamelessly before you hire their services. You can also strike a deal with them based on your schedule and number of days you plan to stay there.
ACCOMMODATION
Khajuraho has a plethora of options when it comes to accommodation, from hostels for backpackers to pocket-friendly homestays and luxury resorts. It's a good idea to find a place to stay that is at a walking distance to the main temple complex (the western group of temples).
The one we stayed at was Hotel Gautama, opposite the Shivsagar Lake near the western cluster. It had one of the best rooms we had stayed in during our entire trip considering our frugal budget and its proximity to the temples and the early morning views of the lake was worth every penny paid. There's also a Zostel right next to it for solo backpackers. (Hotel Gautama Phone No. 07686272675; 098 93409919)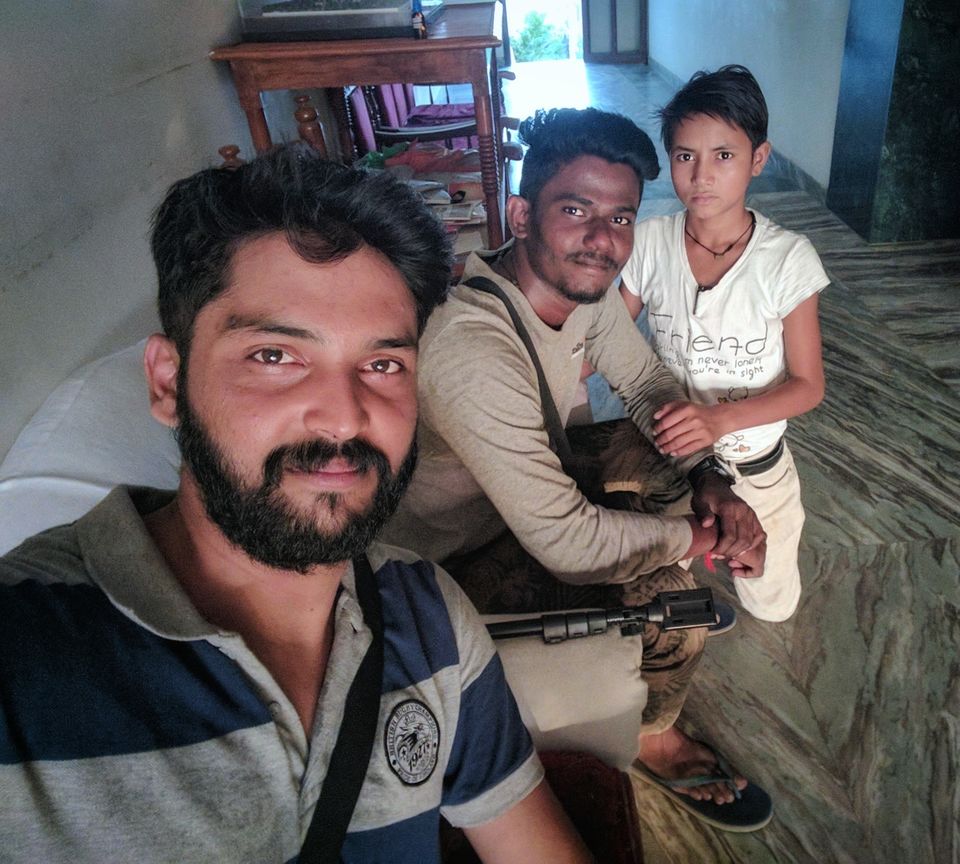 FOOD
Being a town that thrives on tourists, Khajuraho offers everything from street food to fancy cafes, multi-cuisine restaurants and everything in between, depending on your budget and taste. Our diet here was mainly confined to the pocket-friendly masala dosa (a boon for a South Indian in the land of rotis and parathas). Though occasionally we did indulge ourselves on some non-veg delicacies just to keep our taste buds alive.
GETTING AROUND
A great and cheap way to get around and see the temples, as well as the village life in Kharujaho, is by means of a bicycle, which is easily available for rent in the bike shops near the main temple complex. Your hotel may even arrange it for you if requested. Another option would be by auto rickshaws whose drivers can also double up as your friendly guide. Several car rentals are also available.
Provided you're staying close to the western temples, the only time you'll be needing transport is to explore the eastern and southern clusters or if you plan to visit one of the national parks or waterfalls in the region.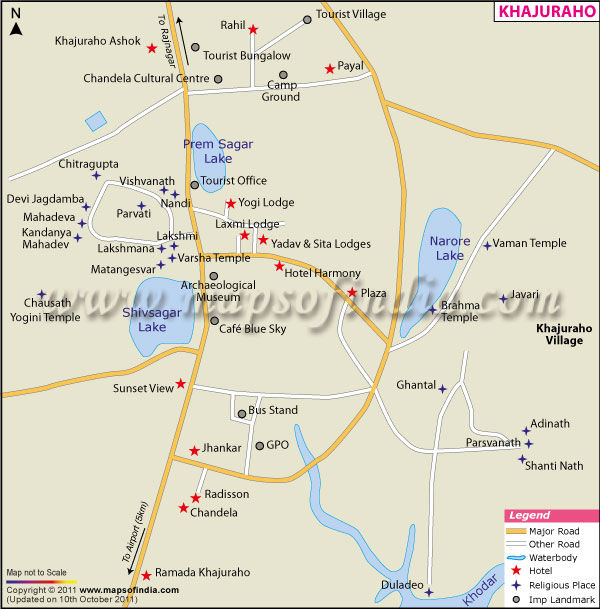 BEWARE OF TOUTS
Tourism forms the bread and butter for the majority of youth in the region and although most of them make a living through decent means, there are always a few who are on the prowl to make a quick buck and sadly that includes children. These touts that infest the town can be a pain in the neck sometimes. One will find plenty of friendly faces all across town who are suspiciously eager to offer help or the other way around and have devised ingenious ways of doing so. And though there is nothing wrong in getting friendly with the locals, it's always a good idea to stay aware as more often than not, you'll probably be taken for a ride.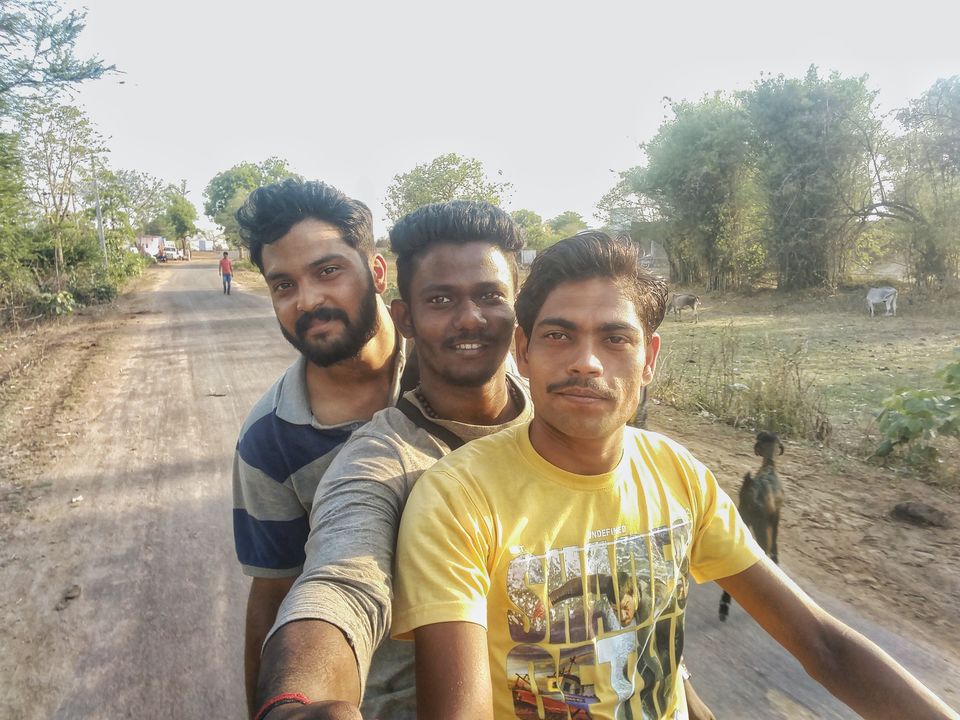 OTHER ATTRACTIONS
Khajuraho Dance Festival: The Khajuraho Dance Festival held every year on the first week of February, features various classical dances such as Kathak, Odissi, Kuchipudi, Manipuri and Kathakali performed by the best exponents in the field, set against the backdrop of these temples.
Light & Sound Show: The light and sound show conducted within the western group of temples can also give you an insight into the history of Chandela kings and Khajuraho. The show narrated by Amitabh Bachchan is held twice every day starting at 6:30 pm, first in English and then in Hindi.
Archaeological Museum: The ASI museum opposite the western group of temples displays some exquisite artefacts from various centuries and is a must visit for any archaeological enthusiast.
Explore the real Khajuraho: Aside from the temples and the flashy tourist town, the real soul of Khajuraho lies in its villages. And the best way to explore them is to take a walk or ride a bicycle through the numerous alleys alongside tiny colourful houses that give you a glimpse into the peaceful lifestyle and culture of these villagers, away from the fancy cafes and hotels meant to lure tourists.
And if temples, erotic sculptures and history just aren't your thing and if you have an extra day or two to spare, awaken the nature buff in you with the several waterfalls and national parks in the region. Although I personally cannot vouch for any of these as we just had a day to spare and had to limit our journey to just the temples and skip these places altogether, it's generally a better idea to visit them right after the monsoons or during winter when the water levels are high and the chances of sighting wildlife are more.
Panna National Park: Almost 60 kms away from Khajuraho this tiger reserve located on the banks of the Ken River is an inviting attraction for anyone interested in nature and wildlife. The park is home to a variety of fauna including the great Indian tiger, chital, chinkara, sambhar sloth bear and several species of birds. One can also visit the Pandav falls located within the park.
Raneh Falls: 20 kms from Khajuraho, these falls named after King Rane Pratap, the erstwhile ruler here, are known for its canyons made out of rocks having various shades of pink and red and grey. Although monsoons are the best season to view the falls, it is only when the water is low that you get to see these rock formations.
Ajaygarh Fort: Located 80 kms from Khajuraho on the Vindhya hills, this was one of the strongholds of the Chandelas. Although there are no special elements inside the fort, a trek to the top offers panoramic views of the Ken River and surrounding areas.
The Ken Gharial Sanctuary (40 Kms): Ken gharial sanctuary, home to the gharials (a rare species of crocodile) can be visited on route to Raneh falls. Do note that the sanctuary will be open only after the monsoons. Other wildlife in the region includes the sambar deer, blue bull, peafowl, wild boar, chinkara and spotted deer to name a few.
Kalinjar Fort: Located almost 100 kms from Khajuraho, this fort stands atop the Vindhya hills and offer a sweeping view of the plains. There are also a number of interesting structures within the precincts of the fort.
Orchha: 175 kms away from Khajuraho, this stunning town is a worthy contender to follow your itinerary for Khajuraho. This laid-back town has ruins, gorgeous monuments and the taste of history in every corner.