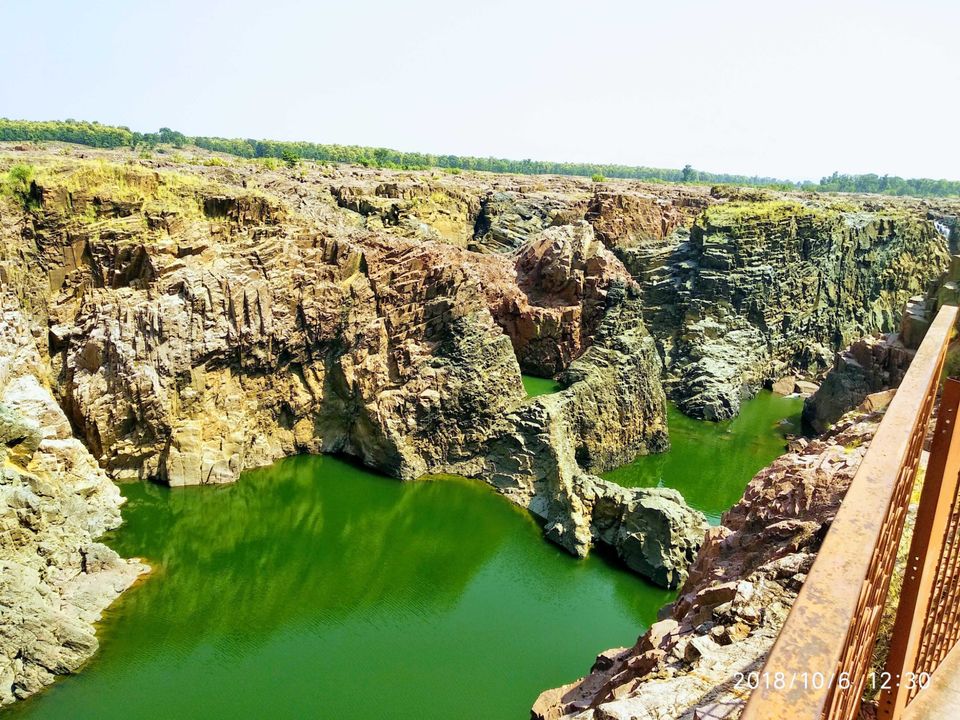 Hello Friends, Myself Dhruv From Agra. If u like my Travellouge, So Plz Like, Share Nd Comment.
I Start my travel from Agra, Uttar Pradesh. I take train from Agra Cantt Railway Station. It was largest station in #Agra. The train name was "Uttar Pradesh Sampark Kranti", In Agra, they reach @11:05 P.M. And The ticket cost of sleeper was approx ₹260. I take this train and start my #SoloJourney to Khajuraho.
You Know that Old Name Of Khajuraho Was Kharjuravāhaka.
Agra Is Know As The City Of Taj. Agra Is famous for Taj Mahal Nd Its also famous for its delicious Food Like, Petha Nd Dalmoth.
I Reached Khajuraho at early Morning Like 6'o Clock. And I took Taxi For a day it's Cost around ₹2500. And after that I went to my hotel. I early book my Hotel From Online. the Hotel Name Is "Khajuraho Temple View". It was very nice Hotel and staff was very cooperative. I took Deluxe Room it's cost around ₹ 2500.
After some rest I'm getting ready and take breakfast in Hotel. There was 2 group of Temples in Khajuraho, 1. Western Group Of Temple ( it's include 15 Temples) Nd 2. Eastern Group Of Temples (it's include approx 18 Temples). So, I decide to first go to Eastern Group Of Temples this include All Jain Temple. I went there and see that the beauty of Temples It's Amazing. The Main Temple Belong To Lord Shantinath, People say that it was very Miraculous Idol. And Next Temple that was full of Architecture. This temple Belong To Lord Parshvanath. And third Temple, It belong to Lord Adinath, this temple is full of mystery, No one know who built this Temple. And there was very more small-2 temples. After taking blessing of all Temple. On the main gate of Eastern Group Of Temple, there was an Museum. I visit there and see that what an old idol reserve by the community. All the temple are approx 1000 year old.
After that I visit to Western group Of Temple, there was an Ticket. The price of Ticket Is ₹40. The Western Group Of Temple Include 15 Hindu Temples. All Temples are very Beautiful. U know that the knowledge of Sex are engraved on the outer wall of these Temple.
After that I reach Hotel And take lunch, After Lunch I again start my travel To Ken Waterfall. It Approx 25 K.M away from Hotel Or Western Group Of Temple. The Ticket Of Ken Waterfall Is ₹600 for Car, 400₹ for Auto. This also include Reserve Forest Travel. After taking Ticket I reached at Front of Waterfall. The Scene was amazing From approx 50 ft High waterfall. And the cutting of rocks of Lawa is amazing. Black Lawa rock is boundary of Ken River.
After that we reach At Gharial Reserve. In between this, I see Deer, Monkey, Leopard, NeelGay and many more. After reaching the point, I see that more then 20 Gharial (Alegator) in River. The guide say that there was approx 100+ alegator. if you Visit Khajuraho Must Go There.
After That I Reach Hotel And Do Bag Pack, the time was 5'o Clock. I take my train Name "Uttar Pradesh Sampark Kranti", The train Timing bis 6'0 Clock Departure from Khajuraho.
I reach Agra @2:30 Mid Night.
The Trip was Amazing, Full of Masti, #Nature, #Historical, #Waterfall, #Temples, #Alegator_Reserve #bestof2018.
The trip cost approx 7000₹.