About 9 of us along with Prahlad started towards Maninda Tal. Our plan was to come back by noon so that we don't have to carry packed lunch. The distance was not much (~4-5 kms). But it was ascent all the way. We reached to the top by 10.30. The first feeling that I got was that of 'peace'. The only sound that one could hear was of the wind blowing. The grass was so soft that one could lie down and doze off easily :)
There is a route ahead of Maninda Tal which goes to the Baspa Valley in Himachal Pradesh via Borasu Pass. It was an ancient trading route between Har ki Dun and Kinnaur. One needs proper equipment like ice axe etc. since the route is difficult. We met a group from JNU who was going was to attempt it and wished them luck.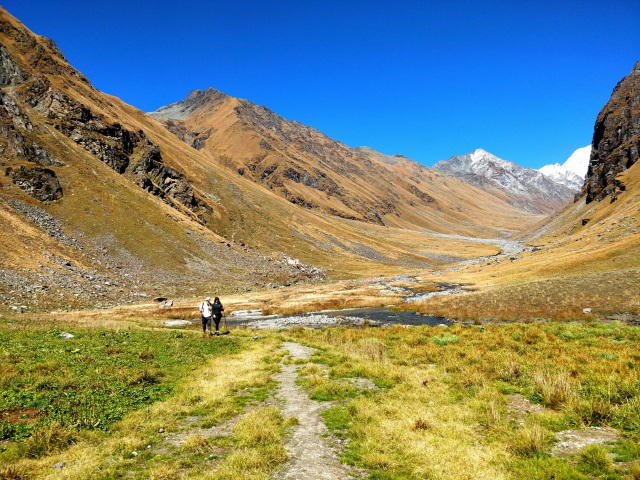 Riot of Colours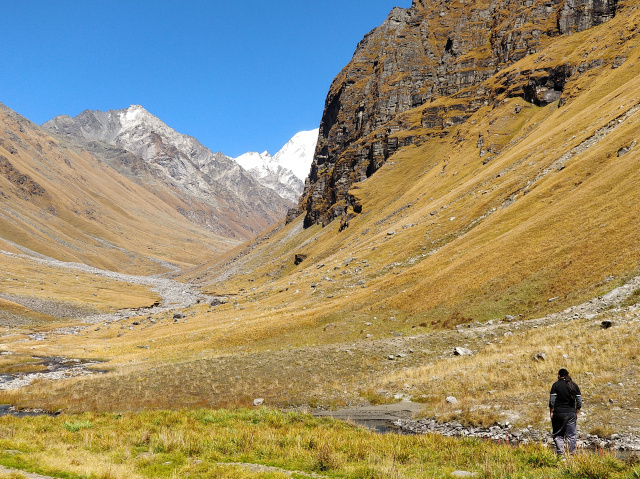 A Walk to Infinity
We came back to the campsite and had a delicious lunch. By evening clouds had started to cover the campsite. The mountains which were visible from our tents were now hidden behind the clouds.
Since we had lot of time today, we played Mafia in the dinner tent. Somehow I always hated this game in college, but when I played it today, it felt nice :) We ended up playing 3-4 rounds before wrapping up our final night in Har ki Dun. I wanted to do some stargazing before sleeping. But the clouds and the cold didn't allow me to. I hope next time the weather gods show me some mercy!
For more pics, check this link