Altitude gain: 8,956 ft (2,730 m) to 11,768 ft (3,587 m)
Today was the D-Day. The final few miles to Har ki Dun! Since the distance to be covered was less today, we had a lazy start. There was no 6, 7, 8 call. Instead it became 7, 8, 9 :) While we were packing our campsite, we saw a group of old guys coming towards us. They just looked old. In reality , they were fit as a 30 year old. You won't believe if I tell you their age. All of them were 60+! They were celebrating their high school graduation anniversary and had come for the Har ki Dun trek. It was really inspiring to see them. We bade them goodbye and wished a safe trek back to base.
Since the distance was not much, I decided to stay at the back and enjoy the views. Today was the true test of the OnePlus 5 camera :) And it didn't disappoint ! The scenery was stunning and the colours got captured brilliantly.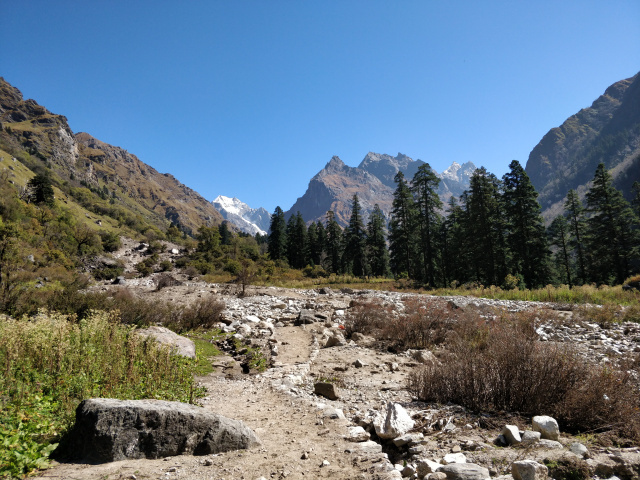 We reached the campsite by noon. This was surely the best campsite in the whole trek. Mountains on all sides, river flowing in between and tents pitched on the banks! What more could one want :) I kept my stuff in the tent and rested for a little while. Soon I got bored of 'not trekking' and went for a small walk. Our camp was situated on the bank of the river with the Hata peak and Har ki Dun overlooking it.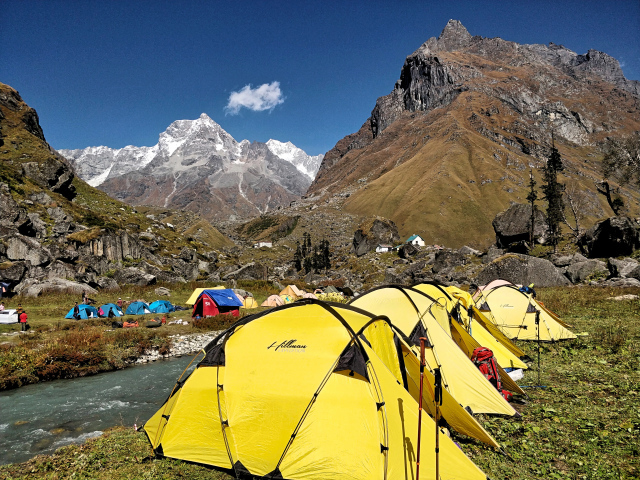 I went to the valley infront of our tents to check out the view. What I was saw left me speechless! The majestic Swargrohini mountains overlooking the Har ki Dun valley with a small stream in the middle. I sat down for a few minutes to let the feeling sink in.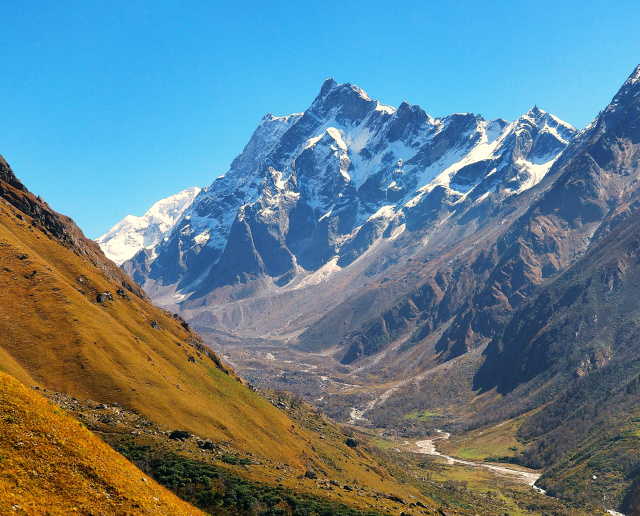 The scene was straight from our school drawing classes where we use to draw snow covered mountains in the background with a small river flowing in the middle with few houses on the banks. Imagine owning a house here :)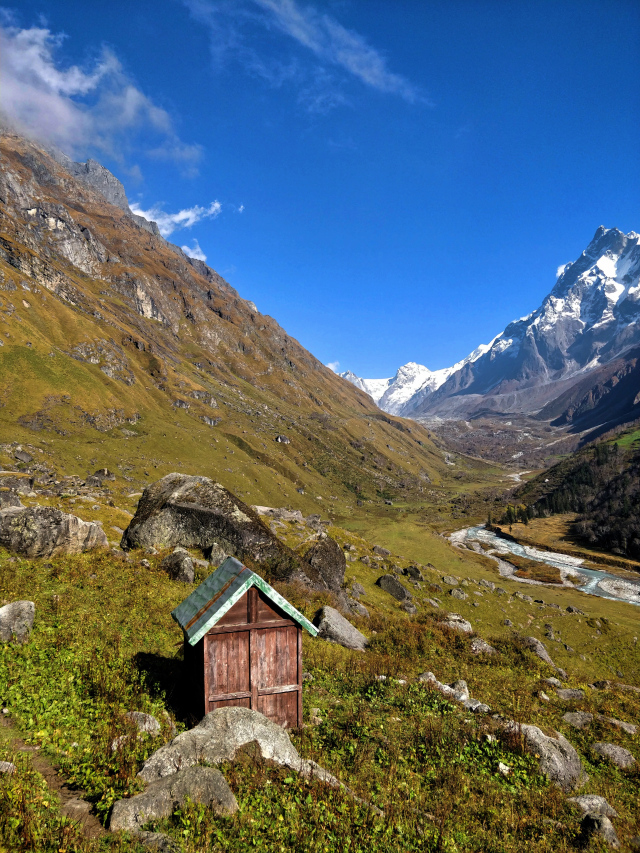 Since it was getting dark, I decided to return to the camp. Since tomorrow was a buffer day, we decided to explore nearby places. There were two options - Jaundhar glacier walk or Maninda Tal. The first one was a long walk and we didn't get good feedback from the previous batch about it. So we decided for the second option - Maninda Tal.
For more pictures, check this link