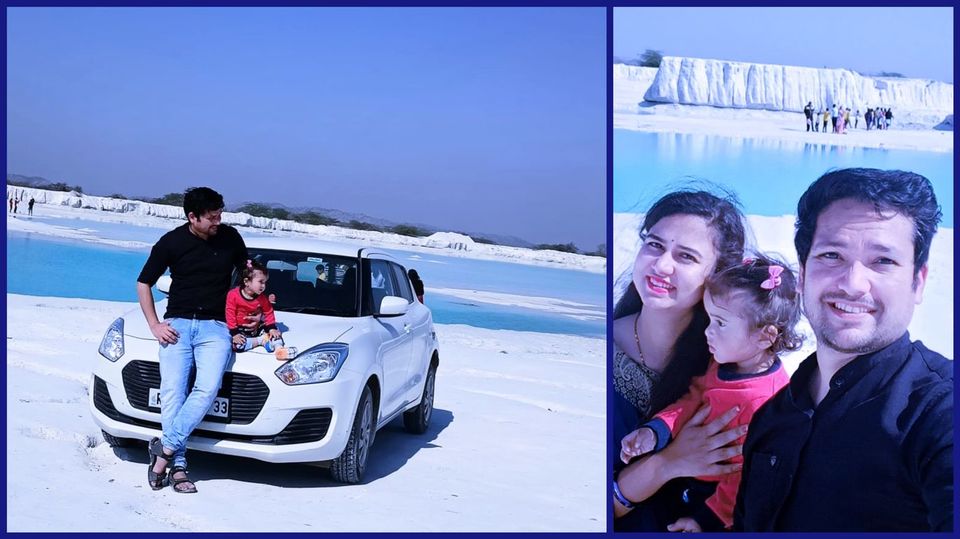 There are various hidden gems in India which are yet to be explored by travellers. Some of these have even served as popular locations for Bollywood movies, as nobody would believe that such beautiful locations exist in India. Well, we are going to tell you about one such amazing place which is becoming a favourite shooting spot for Bollywood films and many album songs.
If we tell you that the shooting of a song of Baaghi-3 movie with white snowy landscape, as well as the song "Yun Karke" from Salman Khan and Sonakshi Sinha starrer Dabangg-3, one other song from Kapil Sharma's famous film "Kis Kisko Pyaar Karoon" and many other album songs which have Kashmir or Switzerland like scenes, are shot in Rajasthan.... will you believe us?
Yes you read it right, we are talking about the Most Amazing Hidden Gem of India, which is Kishangarh Dumping Yard. It is also known as "Moon Land of Rajasthan", "Kashmir of Rajasthan" and "Switzerland of Rajasthan". After the shooting of Kapil Sharma's movie, this place got the much needed boost and post that it never looked back. Nowadays it is increasingly becoming popular among travellers and people who are looking for a unique location for pre-wedding or any other photoshoots.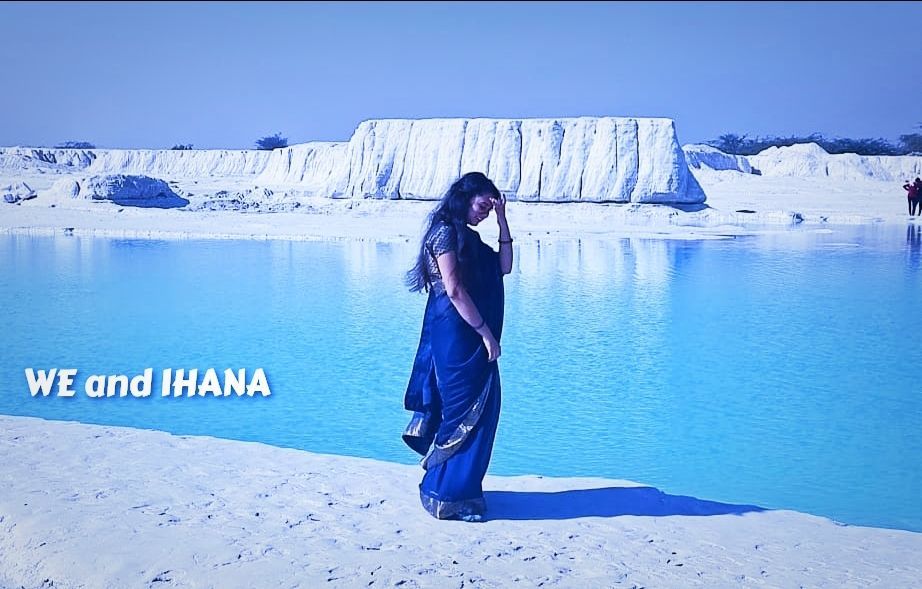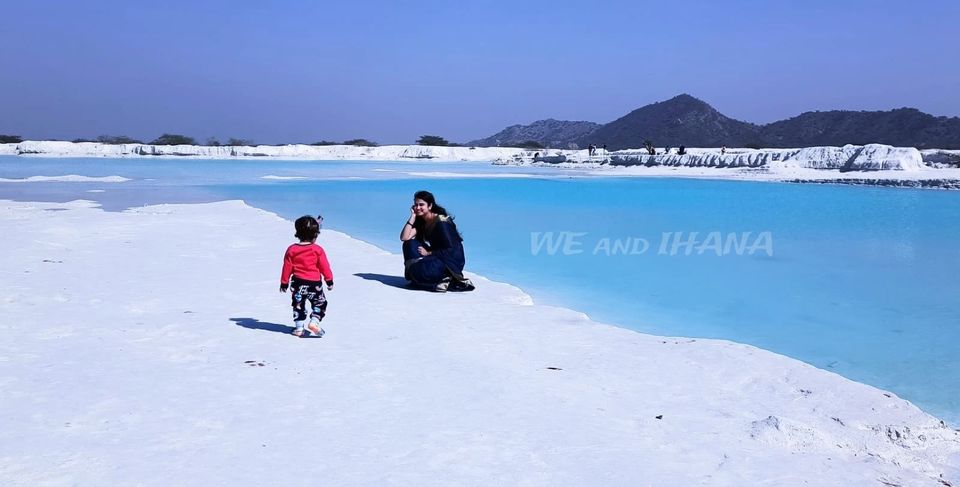 Due to the milky white ground and the crystal clear water, these lakes look amazingly beautiful blue water lakes. It was something that we were not at all expecting from this place and we can assure you that it will really make you feel like you are in Maldives!
How it all started?
So the story behind this hidden gem started when RICCO (Rajasthan State Industrial Development and Investment Corporation Ltd) and Kishangarh Marble Association were facing the challenge of disposing the marble waste. Later they came up with the solution for the same. The solution was to keep the marble waste in a special land which was assigned particularly for this purpose. Later the marble waste collection started increasing day by day and it became too much so it took the shape of a hill. As marble waste is white in colour, that's why it started looking like white snow. Now the Artificial Blue Water Lake is also increasing the beauty of this hidden place.
Many Bollywood movies and album songs are already shot here and we hope that it will soon become a major well known tourist place of India.
Best Time To Visit:
If we talk about the best time to visit this place then you should consider visiting this place in Winters (Oct-Mar) as summer can be avoided due to Hot climate of Rajasthan. Also you should avoid visiting in Monsoon as this place can be slippery during Rainy season.
Tickets and Entry Timings:
As such there is no entry fees but you need to visit to the office of Kishangarh Marble Association with your ID card. There you can get a free pass after giving simple details about your visit. This office is just half a kilometre away from the Dumpling yard. That pass will be checked by the security guard at the entry gate of the Dumping yard.
Conclusion:
So after telling you all these details, we can say that if you are looking for a unique photoshoot place or you want to surprise your friends by visiting a true hidden gem of India then you must plan a day trip to this place ASAP !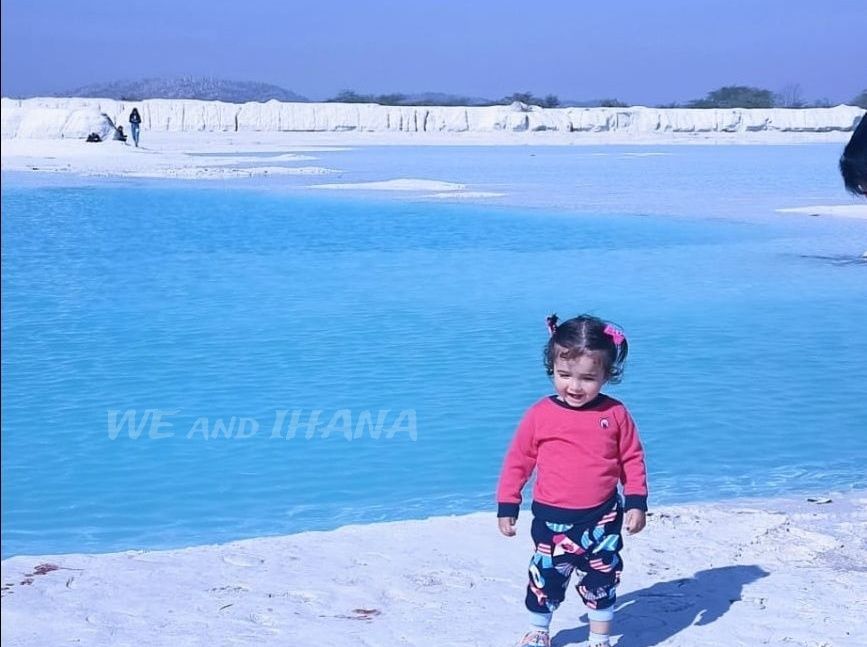 If you want to know more details about this lovely place then you can visit our YouTube channel WE and IHANA with the below given link:
Youtube Channel Link:
https://youtube.com/c/WEandIHANA
Also you can watch our Vlog of Kishangarh Dumping Yard.
How To Reach Here?
By Air:
The dumping yard is only 10 km away from Kishangarh airport. You can easily reach there by taking a taxi from the airport.
By Road:
The dumping yard is just 5 km away from the main bus stand of Kishangarh. You can easily take auto or taxi from there to reach the dumping yard. If you are coming by your own vehicle then you can easily follow google maps as it will easily guide you to reach at the correct destination.
By Rail:
The dumping yard is only 8 km away from Kishangarh Railway Station. You can easily get taxi or auto to reach the dumping ground from the railway station.