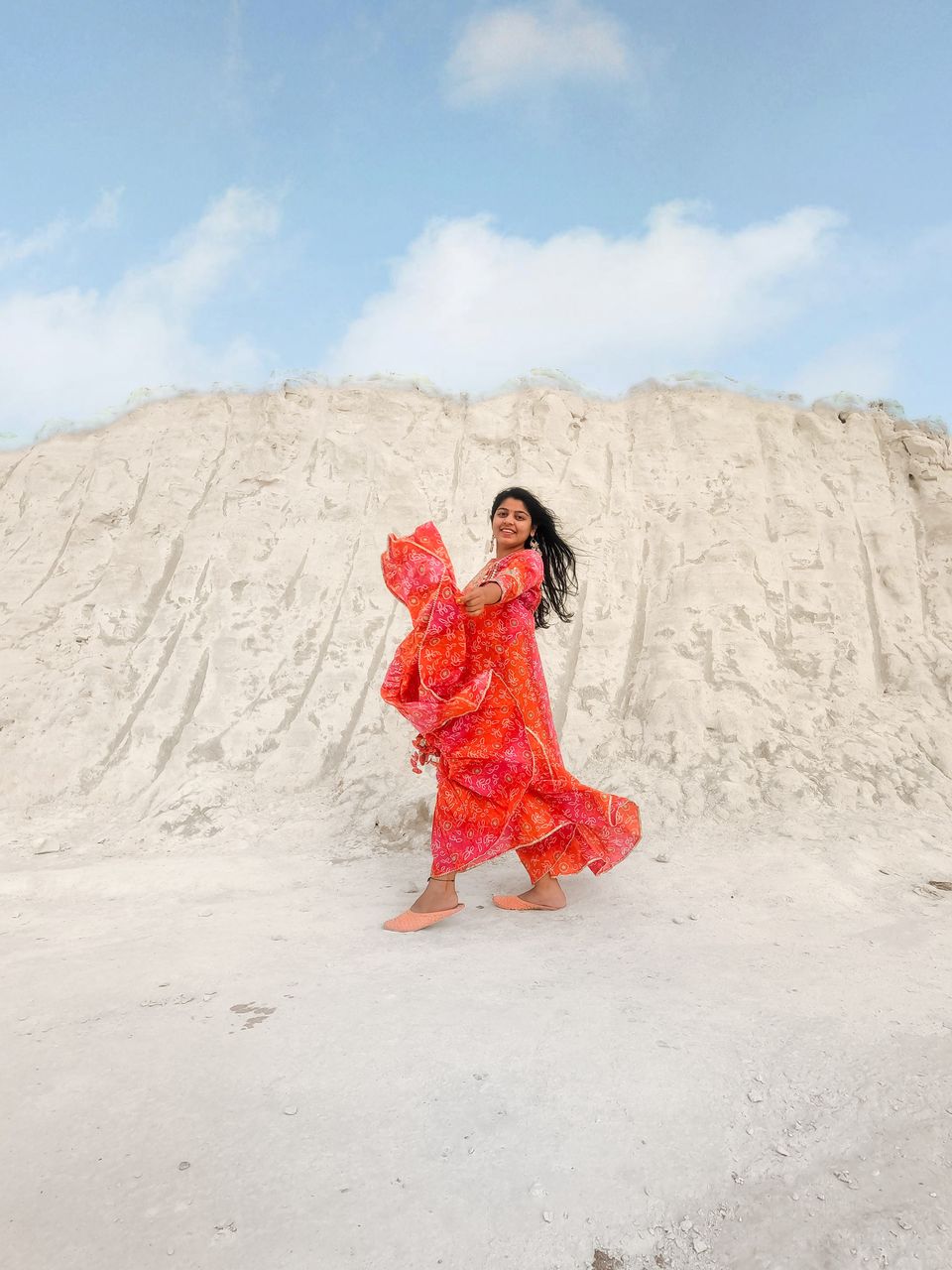 This dreamy white landscape does look like snow clad valley of Kashmir or Leh but you will be shook when you get to know about it. This moon-like paradise is actually man-made wasteland of marble industry in Kishangarh, Rajasthan.
Kishangarh has Asia's largest Marble Industry and the marble slurry generated from marble cutting is dumped here in this massive land. Over the years the place turned into a white plateau which became perfect location for videography and photo-shoot. There is a lake inside dumping yard which contains rain water. The beautiful shade of the water is because of the chemical reaction.
Where Is This Place Located -
If you are travelling from Ajmer to Jaipur or from Jaipur to Ajmer, you can plan a visit to dumping yard. It is 30 kms from Ajmer and 103 kms from Jaipur, which will take half an hour from Ajmer and 2 hours from Jaipur to reach Kishangarh.
Entry is 10 am to 5 pm. You need to take permission from the Marble Association Office by paying a refundable amount of Rs 50 per person. We went from Ajmer to Kishangarh by public transport (Rs. 30 per head) and then booked a private cab (Rs. 600) from Kishangarh Bus Stand to Dumping yard as the weather was so bad that day. Although, there are other cheaper options are available to reach dumping yard from Kishangarh Bus Stand (Rs. 50 per head).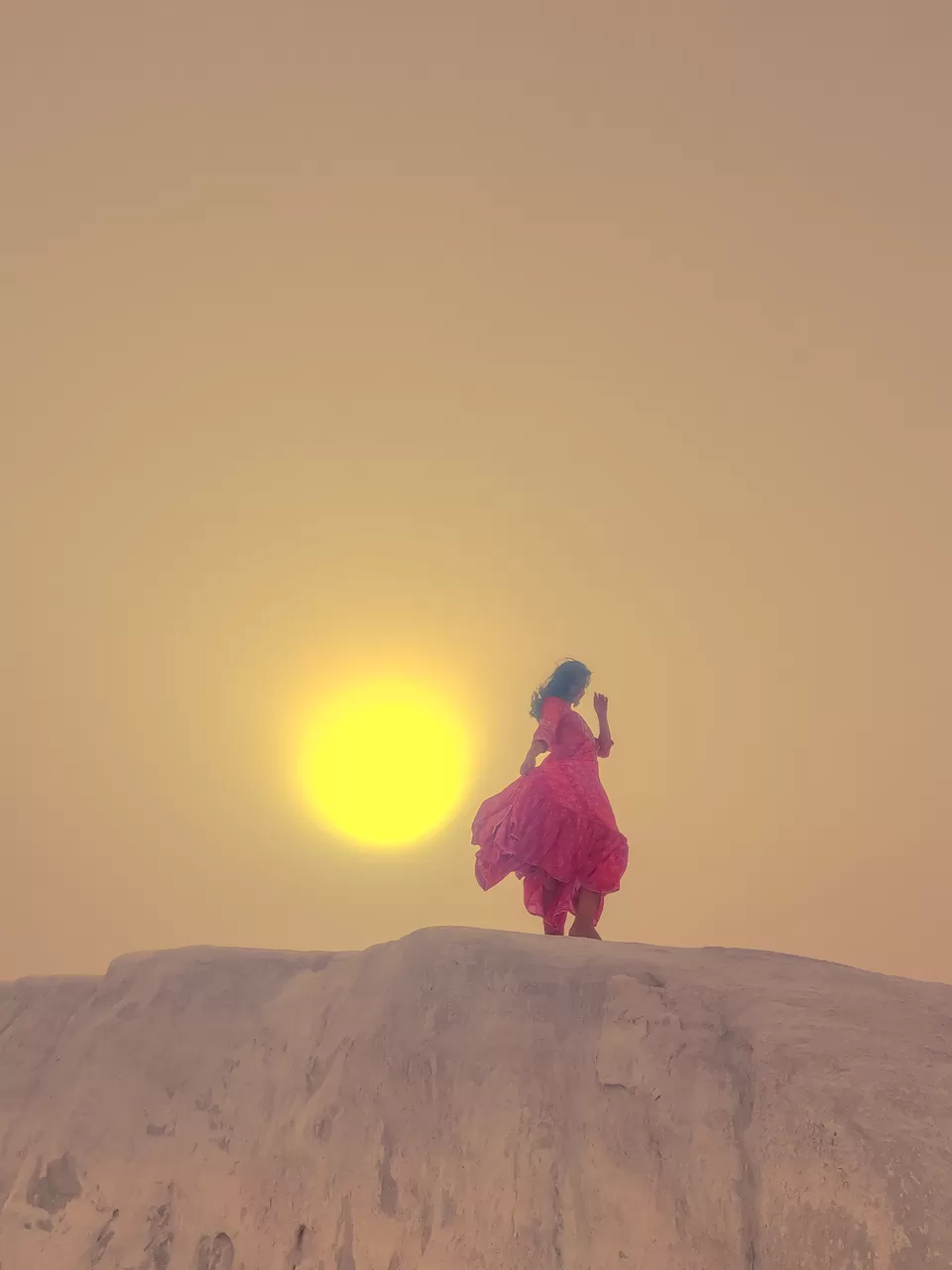 Things To Keep In Mind -
Cars and motorbikes can go all the way to the top of the hill, and there's a mystical mood in the atmosphere no matter the time you visit. The morning hours are typically the best or else around sunset during the winter months. The monsoon season leaves behind small puddles of blue which are equally pretty to photograph, although the area does get a little mushy. The sunset at dumping yard is an absolute dream no camera can ever capture!
However, be prepared to deal with lot of wind storm and marble dust! People who have asthma or allergic to dust or have breathing problem are not advisable to visit this place. And yes, take your own food or water bottles as there are no shops near by.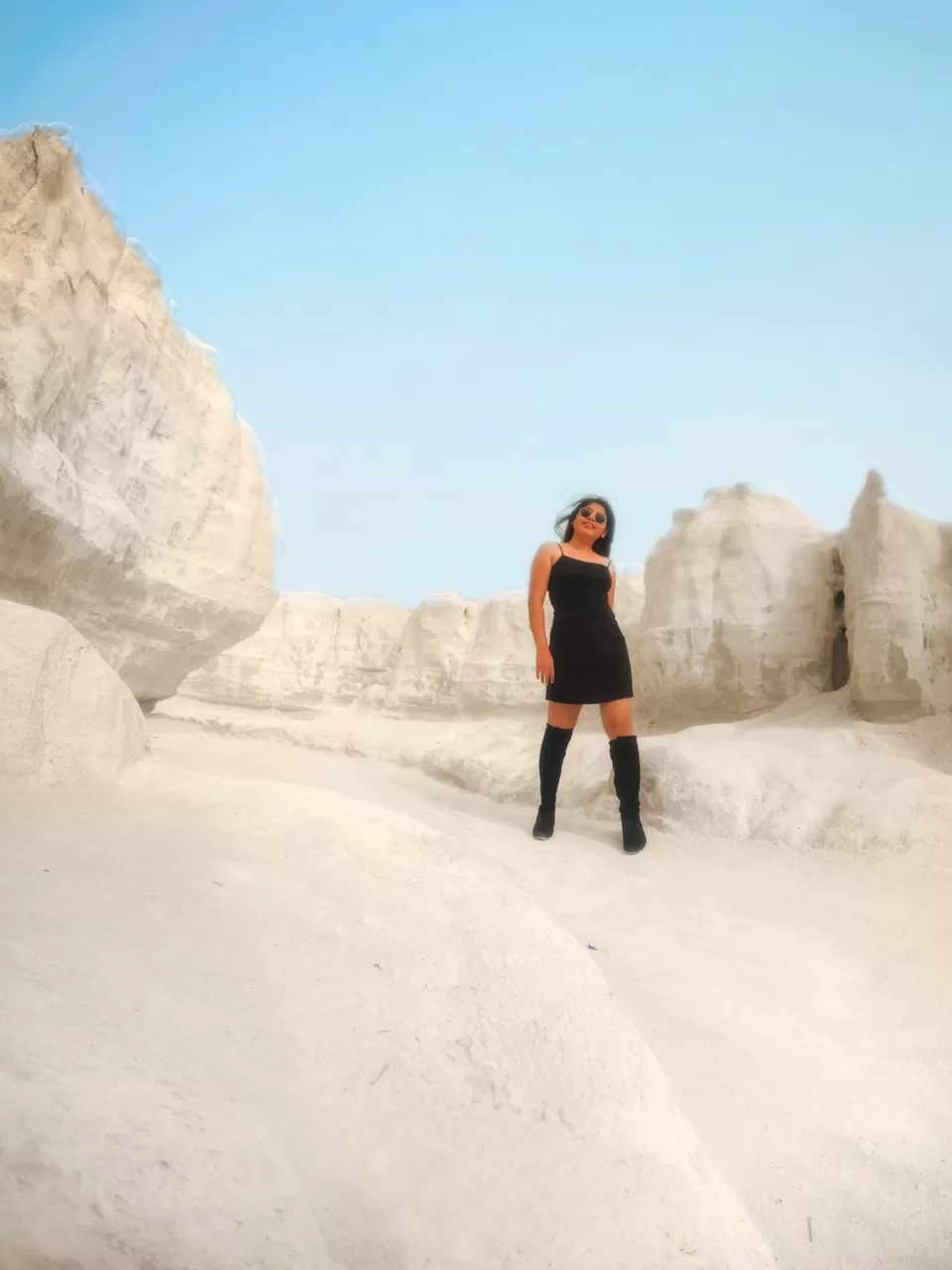 This location is perfect for professional photo-shoots and Pre-wedding shoots. They might charge extra for professional camera's. But overall, this place is really beyond imagination and worth a visit!😍
Click here to follow me on Instagram, where I share snippets of my travel-tales.