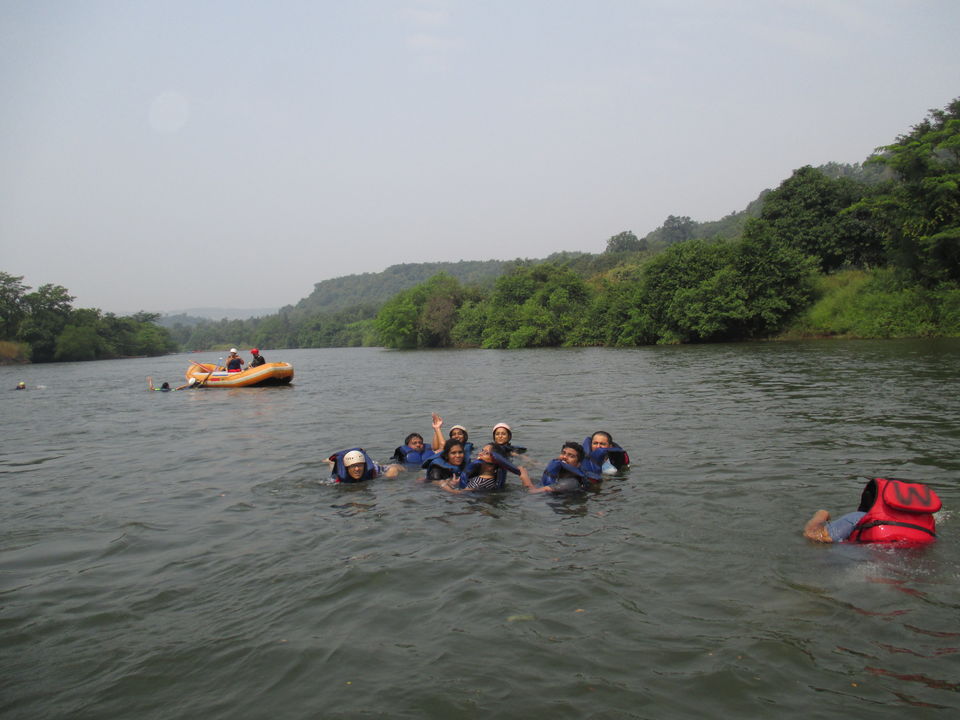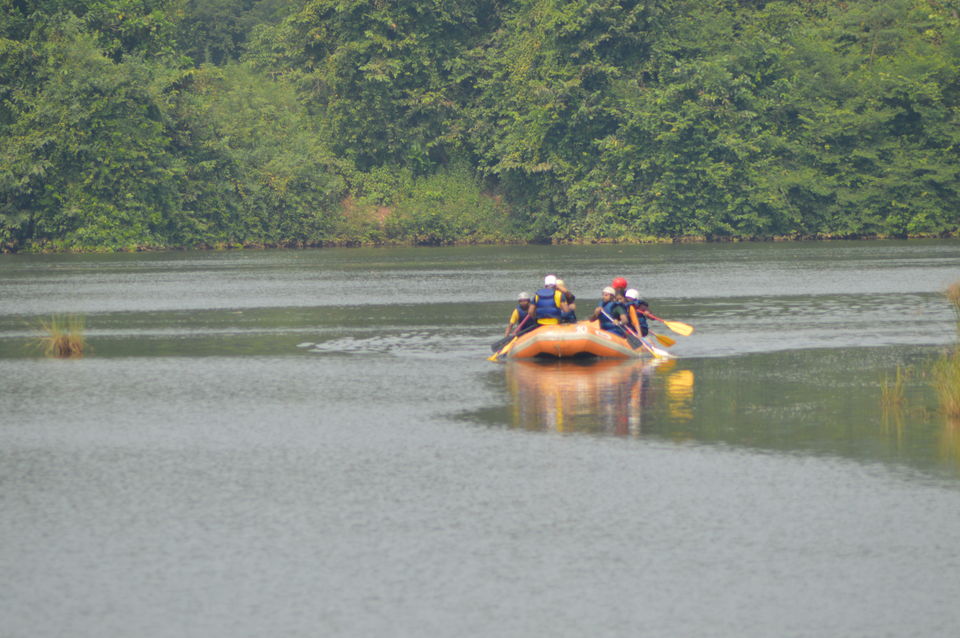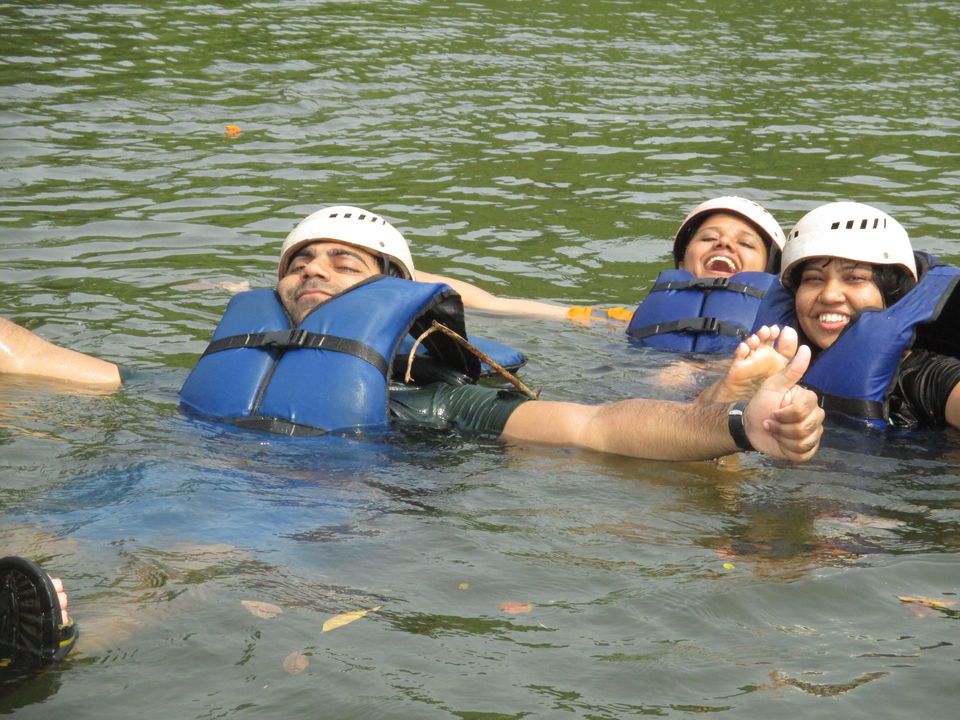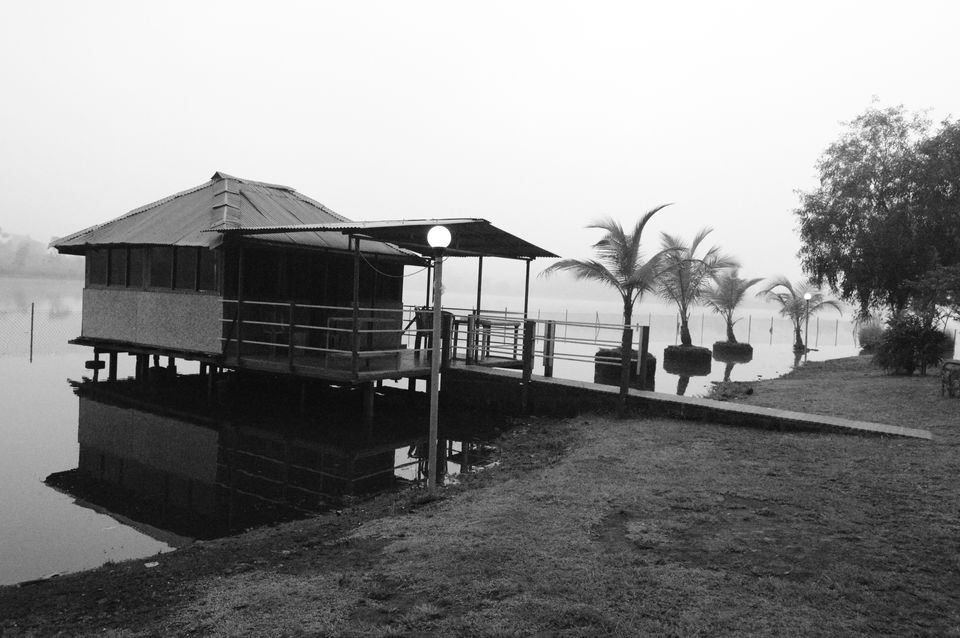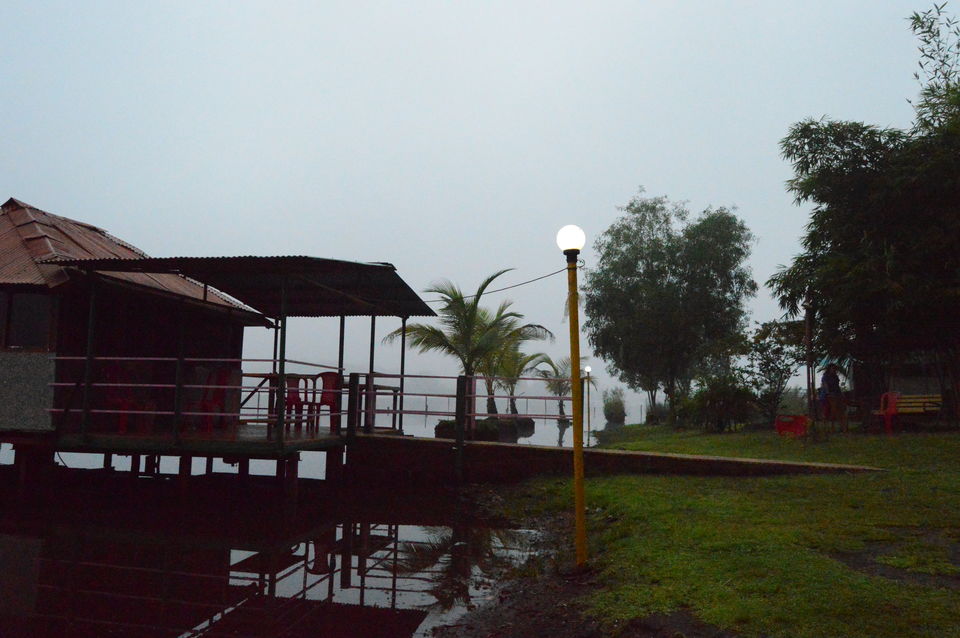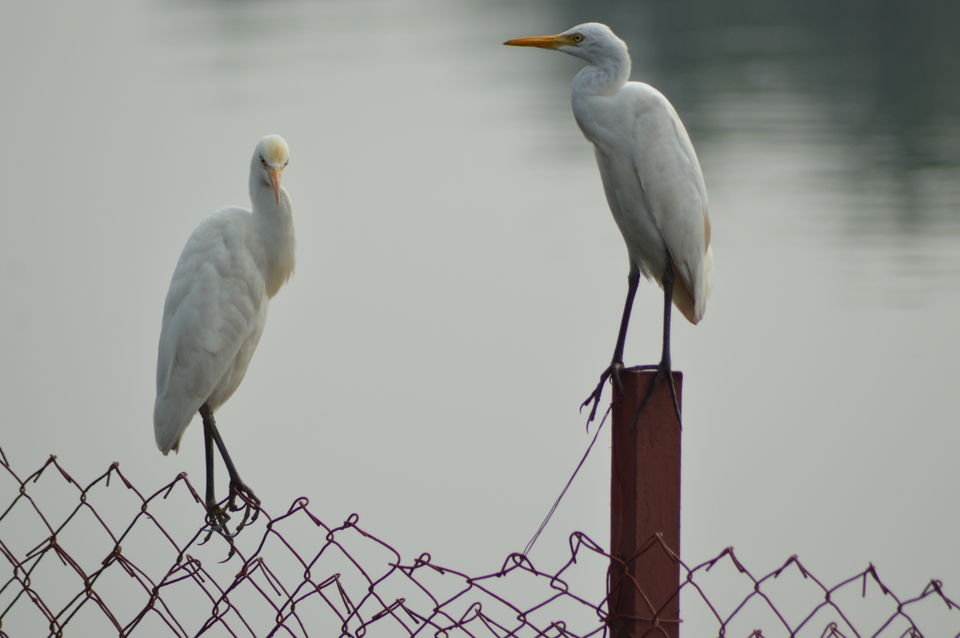 I heard about Kolad white river rafting from my brother who has been there twice. Kolad is a small place towards the southern border of Maharashtra, about 150 kms from Mumbai.
We planned a two-days trip to this place. Five of us, three girls and two boys, started our journey from Vadodara on 22nd Oct,2015. We had pre-booked our stay at Pooja Farms about which I had heard from my brother. Pooja Farms is a resort beside a lake. It has aqua cottages and tents for stay. The aqua cottages accommodates 8 persons. We were only five so we had to book a normal cottage beside the lake. We took a taxi from Mumbai and reached the place in three hours. We were accommodated in a cottage of 5. No alcohol is provided at the place so remember to carry your own liquor. The cost for one day stay per person was 1400/- including veg/nonveg breakfast, lunch and dinner. The stay was decent enough. Food was homely.
The lake beside the cottage was a good re-treat. We played for hours in the lake. It wasn't deep at all and comfortable for people who cant swim. We reached at 1 pm on 23rd. We had rest all day. Ate, drank and made merry...:)
The next day we reached the River Rafting location. The rafting here takes place in Kundalika river. It happens all round the year. The rafters make use of the flow of the water that leaves the dam every morning and goes on till 12 p.m. So, it's an artificial flow of water. Rafting for two hours costs a meager Rs. 1200/-. The rafting company provides life jackets and helmets. They give some basic instructions about rowing and start with the ride. The water flow is wavy at places and its adventurous. at about the end, they urged everyone to leave the boat and plunge into the river. I was so excited at that. We all went ahead even though most of us didn't know how to swim. All thanks to life jackets. We kept afloat. After two hours of adventure, we headed back from there to the resort and from there to our homes. The holidays had come to an end!!
Small place famous for weekends getaways from Mumbai. It has many farm houses and resorts where people can stay and enjoy a two-days trip