To reach kolad . it's almost 3.5 hrs drive from Mumbai, we book zoom car from Mumbai .We started off from Mumbai in afternoon , This trip was special as it was with all my chuddy buddy friends , friends from my kindergarten school .. you can imagine how fun it is to spend time with childhood friends . We had book stay in one of the tents .
Big red tent place is surrounded by serene
Campground situated near kundalika river
with no connection of mobile networks, to reach this place please download the maps.
In evening . we had barbeque dinner where we got pizza roti and aunty made yummy pizza at her place . we had bornfire & night trail with the uncle which was quiet and scary but it was peace.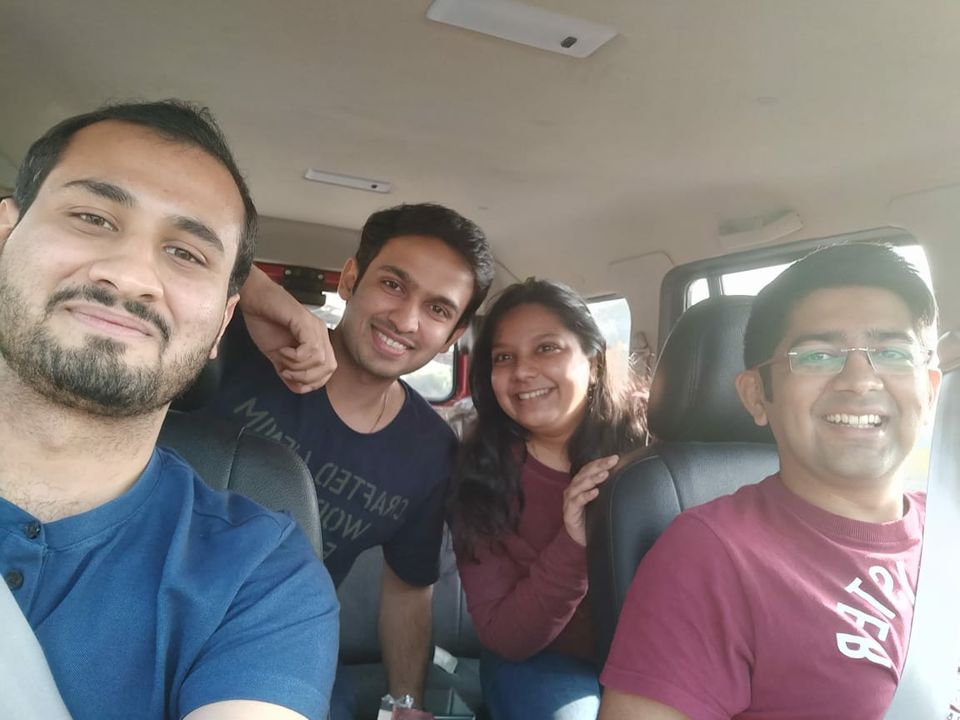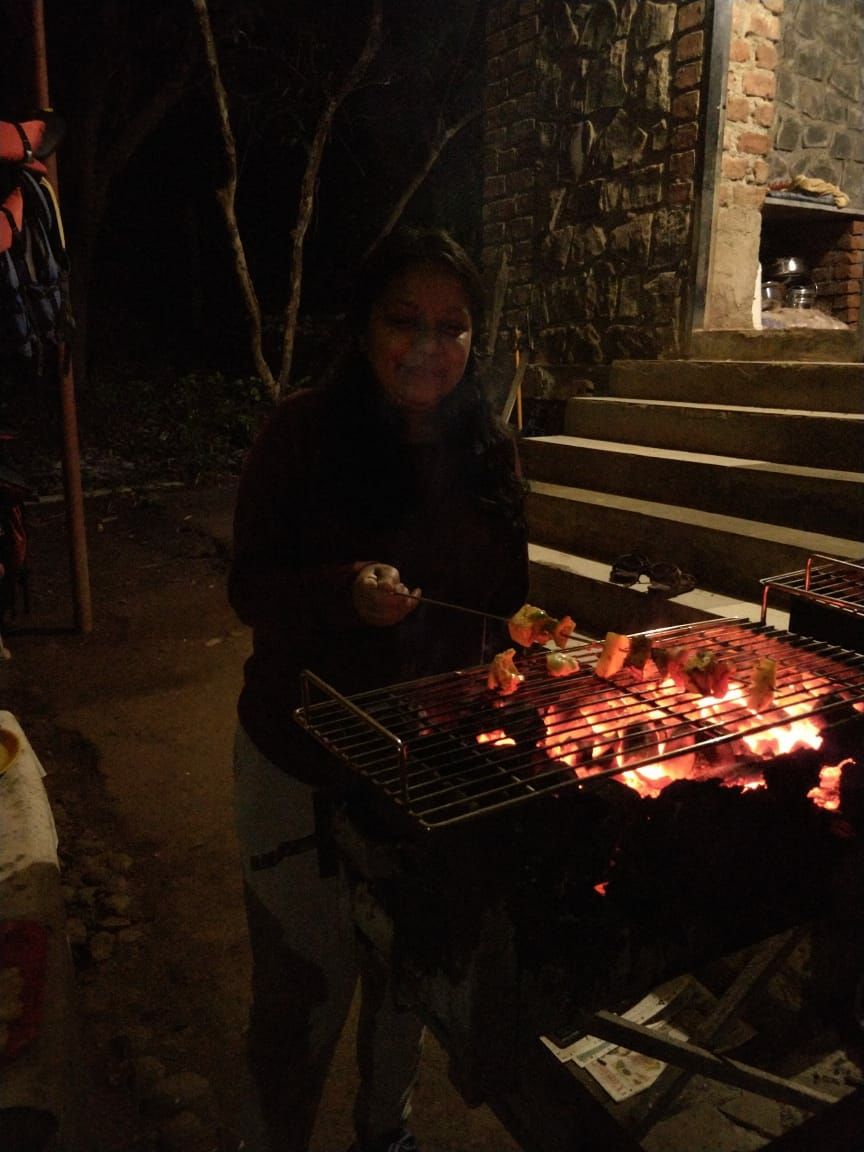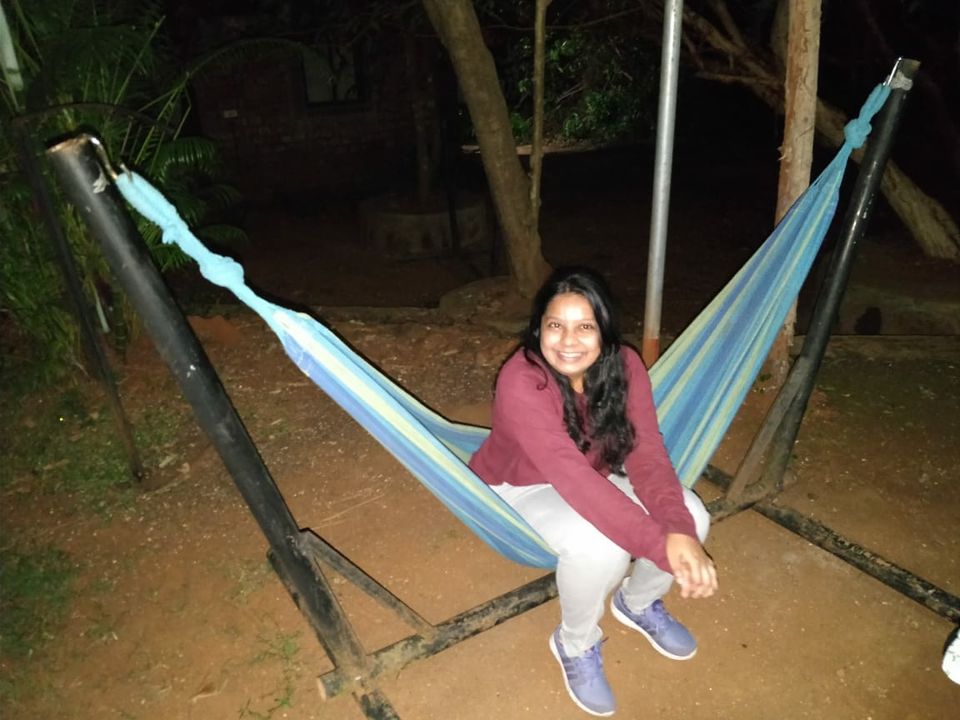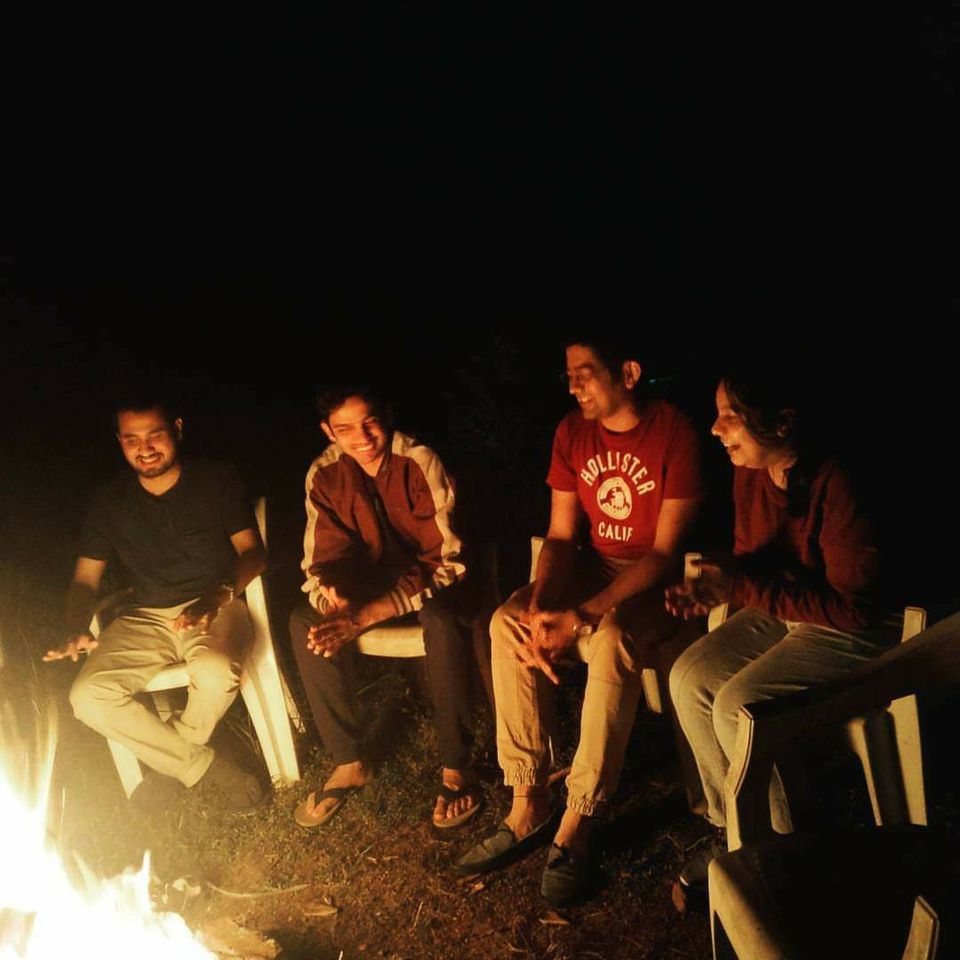 Early morning we got up Ard 6.30 it was all foggy morning & the view through tent was beautiful . We opted for kayaking to see sunrise .. the water was cold & view was breathtaking of sunrise . After fun at kayaking we had yummy & homemade breakfast .
We left for white water river rafting with group of people .River rafting is adventure to do & it's totally fun . Some people got off the boat and he made us do some stunts while rafting. It was fun !!
Kayaking is around Rs 300
Rafting is around Rs 1200-1500 depends on the season you go & rafting you book through .
After coming back.. we had some relaxing time where we played Uno. It was fun to meet new people & listening to the stories of Uncle & Aunty .
Than we had yummy homemade lunch ... I still can't forget the taste of Dal !! I never had such yummy Dal . With this adventurous thriller trip & tent stay it was end to our beautiful trip !!.
#Host of this place Shyam Uncle & Sarita aunty who have given up corporate life to connect with the nature. Their unique brand of hospality will sure made this place feel at home at Camp.
#redtentkolad #adventuroustrip #childhoodfriends
#zoomcarride